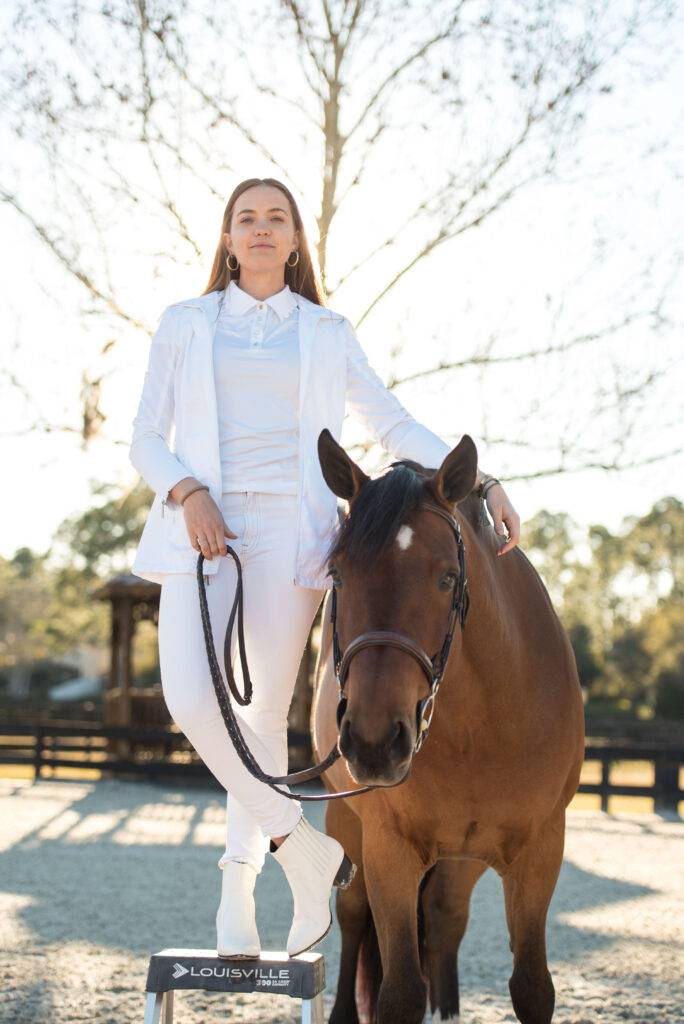 Do you find that when winter comes along, you put away your white clothes and opt for darker colors? It has always been sort of a fashion faux pas to wear white after Labor Day. Personally, I don't know what I'd do without my whites! So where did this rule come from?
Time explains that this rule came from the fact that wearing white was a way to stay cool during the summer. They also explain that white garments represented leisure. It became normal that "when you returned from your family vacations it was time to put away your white clothes and style more formal, darker, fall fashion" (Laura Fitzpatrick). What started as a tradition later became a rule for many people.
In my opinion, rules were made to be broken and white is a color that we can easily wear all-year round. Here, I'm breaking down all the ways I've styled white and how I wear white throughout the winter. White is too chic and easy to style to put away for months on end. Scroll down for details on this all white outfit + my top styling secret for white pieces.
Let me breakdown this all white outfit starting from the top. This is the Bambi Top from Bit and Bloom. With it's scalloped collar and gold buttons, this is perfect for summer riding. I love this top for it's mesh under arms and it's UPF 30 protection. I normally pair white tops with white, black or brown/beige pants because they truly go with everything! This is also a great show look as well. The scalloped collar definitely makes it special.
The short sleeve shirt is great for the warm months and for the winter, I simply added a jacket that still shows off the gorgeous accents. This is the "Kenya Safari Jacket" from Anatomie. It's lightweight and makes a great layering piece for transitional seasons. Layering is one of my top tips for a good outfit, especially in the colder months. Grab your favorite white pants, a white knit sweater and a jacket and there you have your stylish monochrome winter outfit. (Pro tip: make sure your bottom layers are more form fitting and thin in order for your top layers to not look frumpy or lumpy. We're not going for a marshmallow vibe!)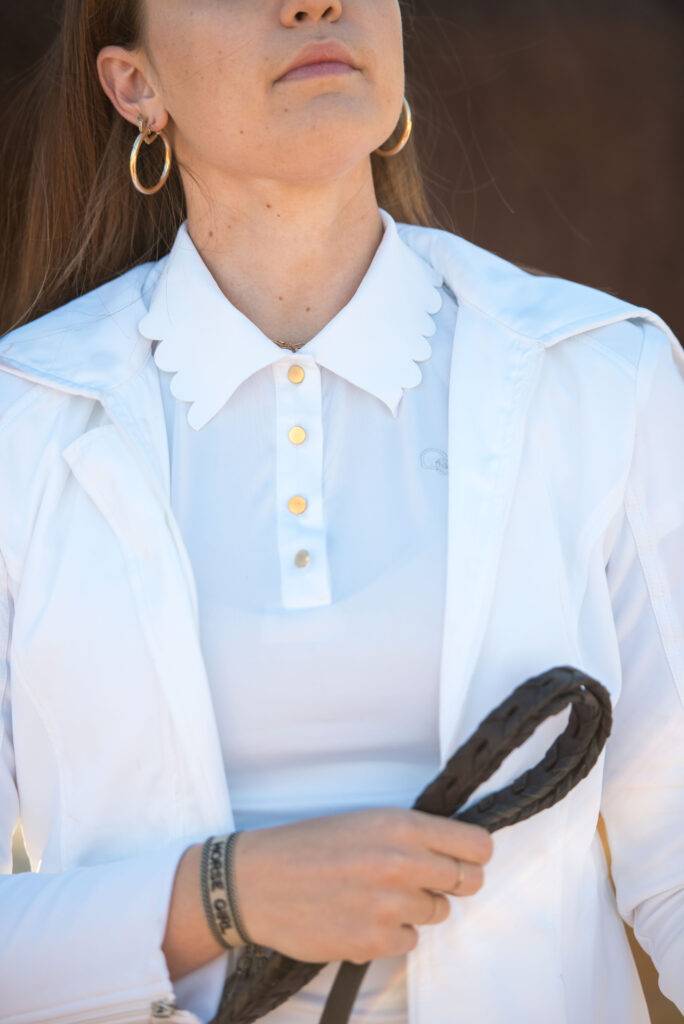 Now finding the right pair of white denim is a difficult task. Either they don't fit right or they're see through…at least that's what I've experienced! I can be a little insecure about cellulite on my legs, so finding jeans that are extra flattering in that regard is always my goal. These white jeans from Abercrombie & Fitch are comfortable and perfect to dress up or down. I've always had great luck with A&F denim!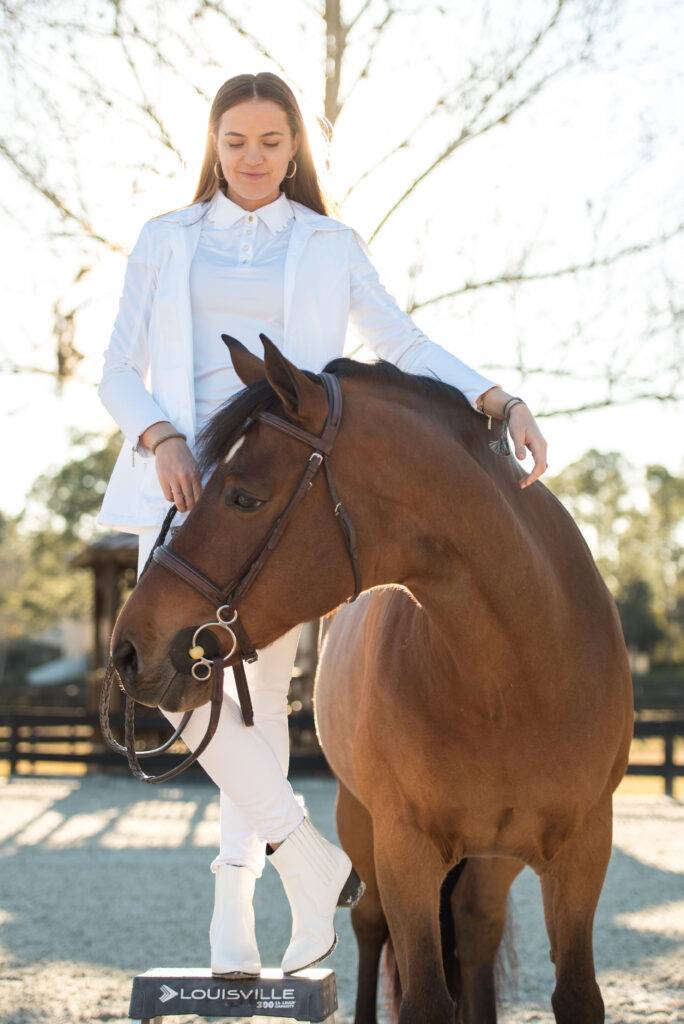 Let's talk about statement pieces. These boots are not only a statement piece but they're comfortable! Two aspects I love and need in a shoe. I'm planning to wear the West Buds Faux Leather Heeled Boots from Nasty Gal every season. I picture them looking perfect with a floral summer dress or even a warm fall look. You can dress up any regular denim ensemble with these heeled boots or add brightness to a darker outfit.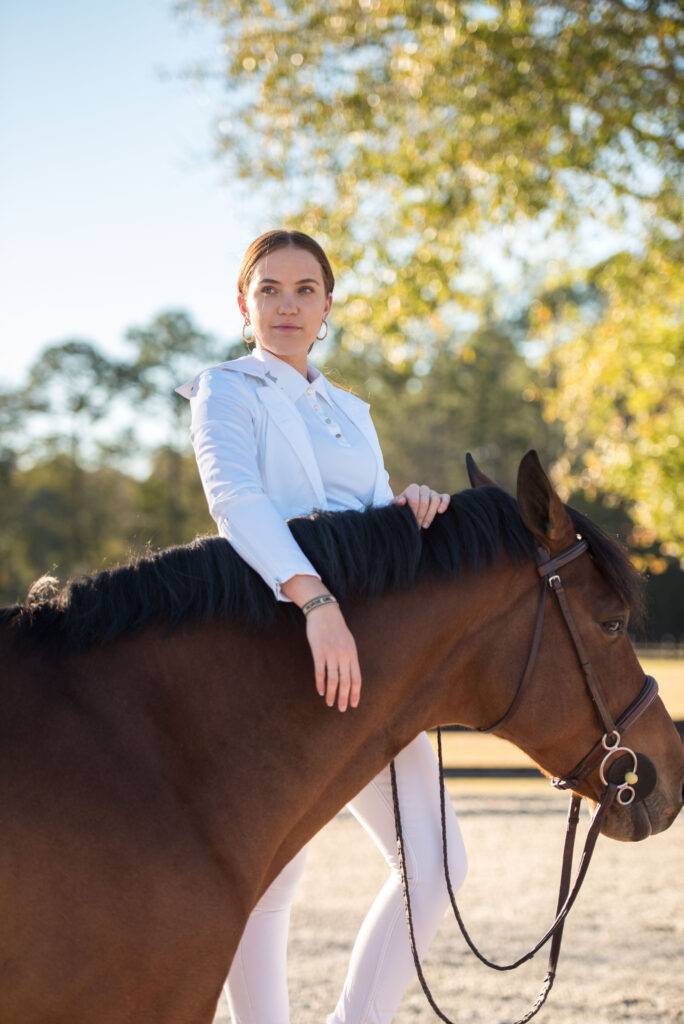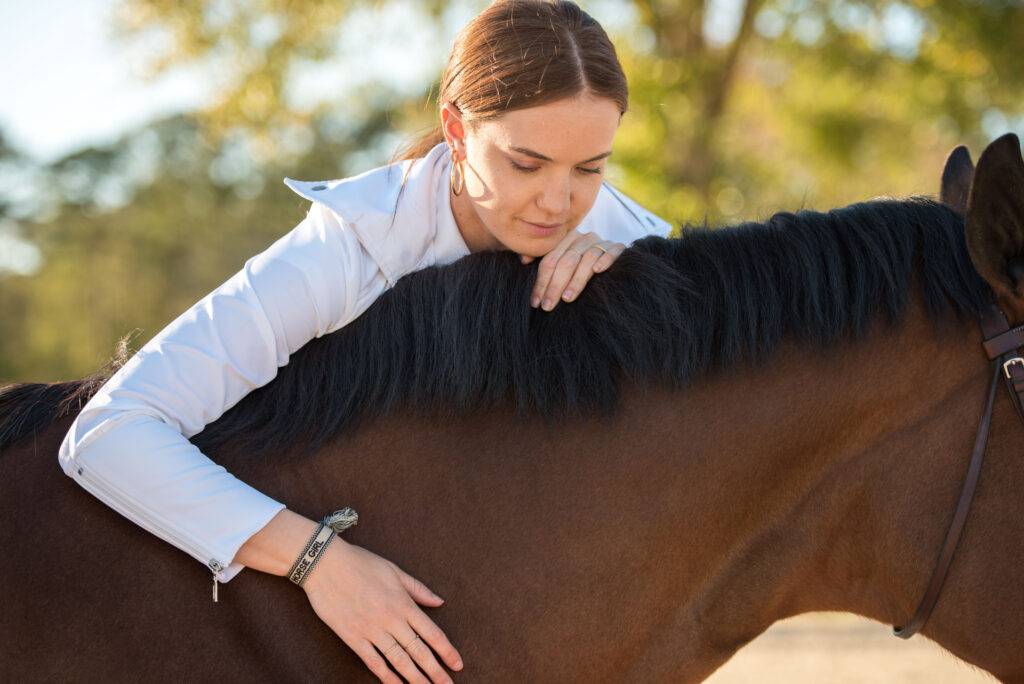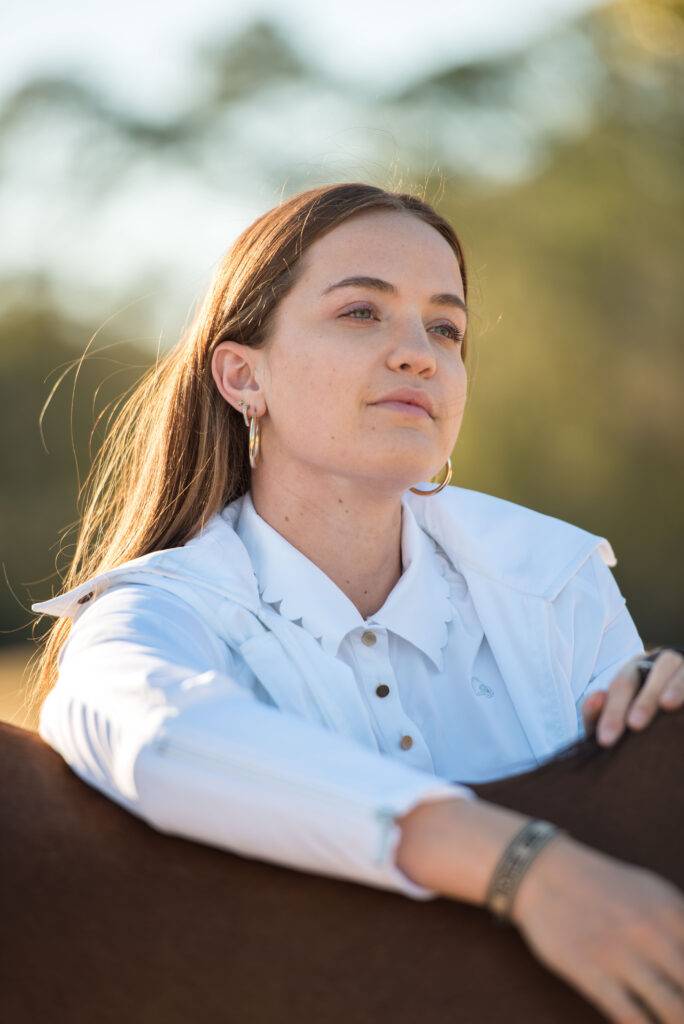 Accessories are key to bringing an outfit together. They can completely change your look. You can accessorize your outfits with necklaces, bracelets, hats, watches, handbags, rings, sunglasses and more. Accessorizing allows you to customize your style and make your outfit more interesting. I personally think that accessorizing is one of the most important steps to styling an outfit. I mean have you seen the difference between gold and silver jewelry? They both give off such a different feel.
I completed this all white look with my favorite gold hoops from Hattie Banks. These 14K large gold hoops spice up any outfit. I take into account my denim buttons or shirt buttons when picking my jewelry and love that the gold buttons in this outfit match the hoops.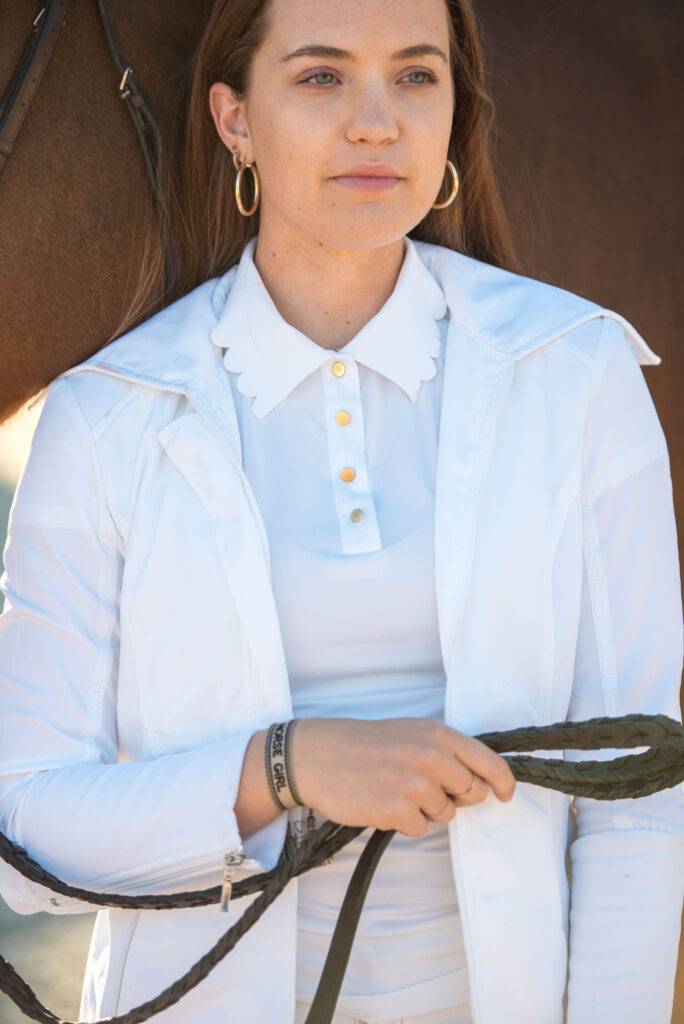 Of course I had to throw in a little equestrian accessory. I haven't taken off this 'HORSE GIRL' Woven Bracelet from Milton Menasco since I got it. Well, I guess only to swap out for its black sister-bracelet that says 'GIDDY UP.' It's definitely my everyday bracelet.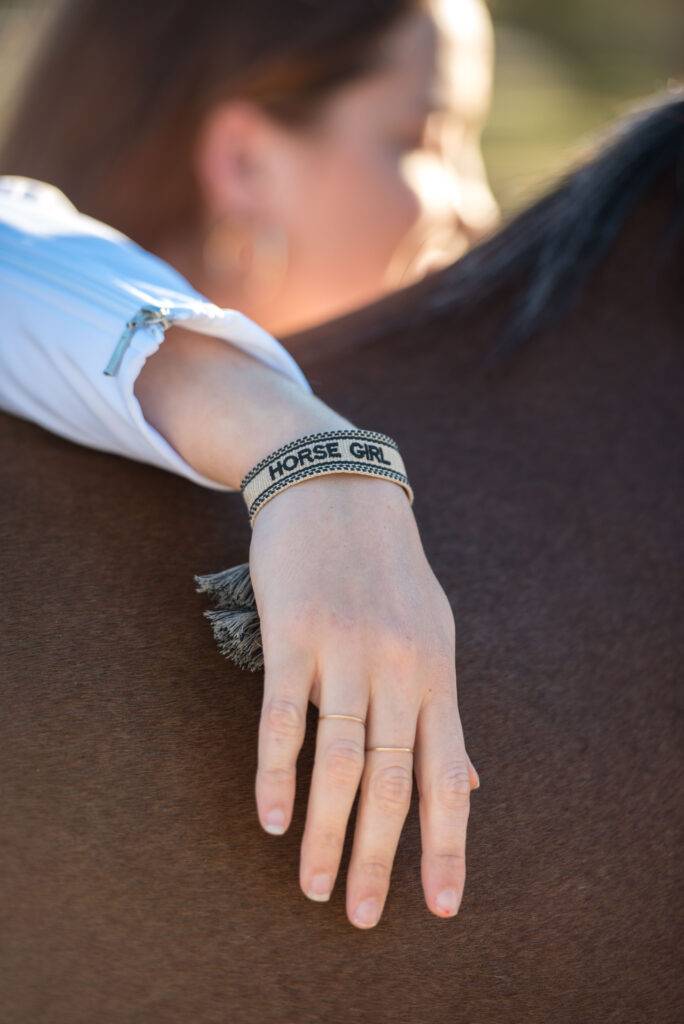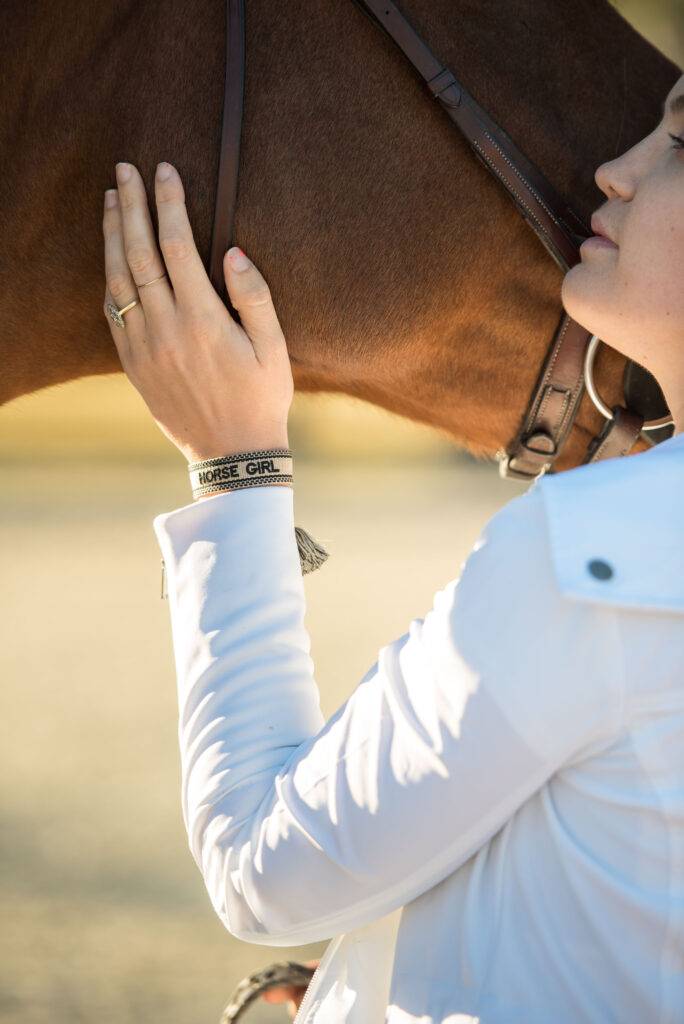 You might be wondering, what's the top styling secret for white outfits that I mentioned earlier? It is making sure to SELF TAN! Yes, this is my secret, especially in the winter. Self tanning helps ensure that you don't look washed out when wearing an all white outfit or white pieces. If you're a Jacksonville resident, I swear by Sarah from Allure Skin LLC for the best organic, hand sprayed spray tan. You can use code BETHANY for 50% off your first tan with Sarah!
I hope that you found some pieces you love and that this gave you inspiration with putting together an all white outfit. White can be worn all year long, whether it's layered or paired with other colors. Trust me- white is just TOO lovely and versatile to stop wearing. Message me if you need any help styling your white after Labor Day… I got you!
xo,
MES