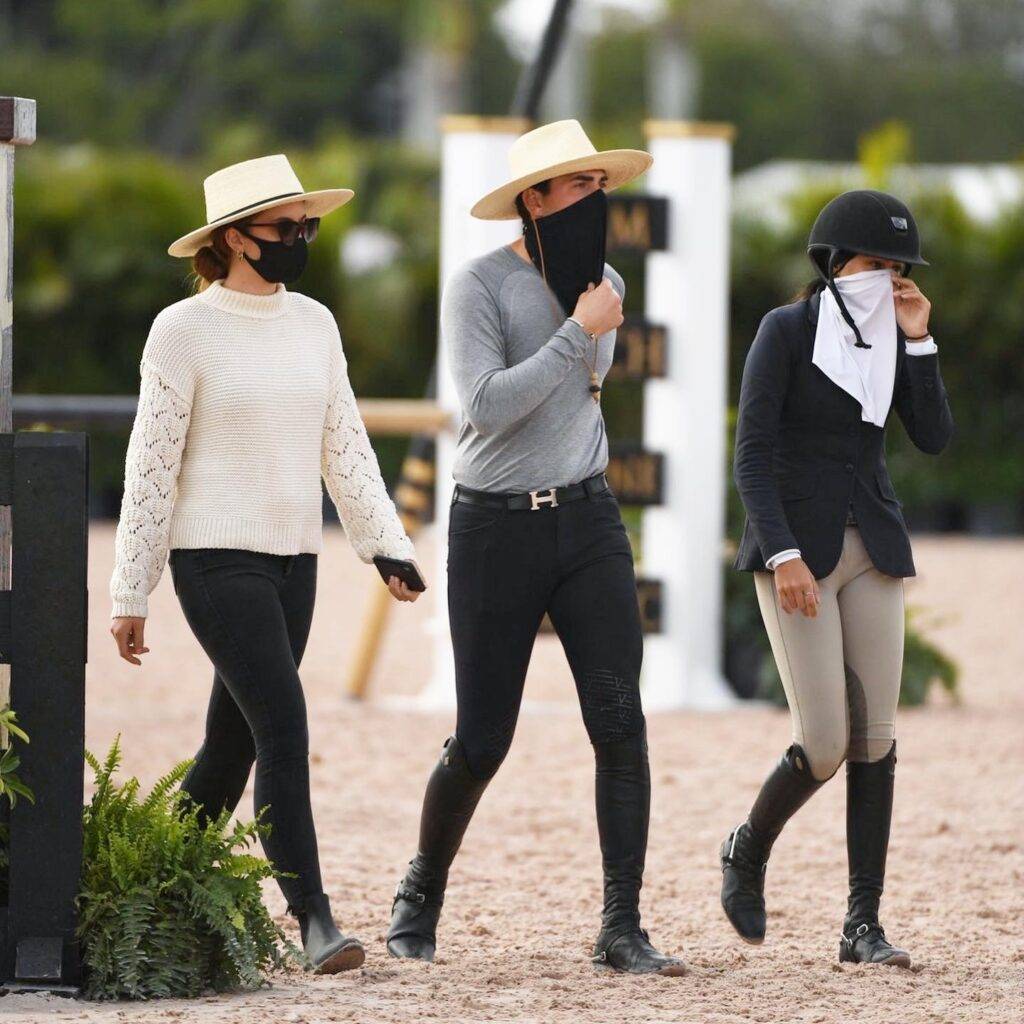 Last week was the start of the WEF 2021 circuit. This year they added an additional week to the front end of circuit, making last week Premiere week and this week Week 1. There have been a few changes due to Covid so I wanted to share some that I have experienced at WEF 2021.
HORSE SHOW PROTOCOLS
The biggest rule is while on the showgrounds, a mask must be worn at all times unless riding. WEF has been doing a good job with extra staff who enforce this ruling.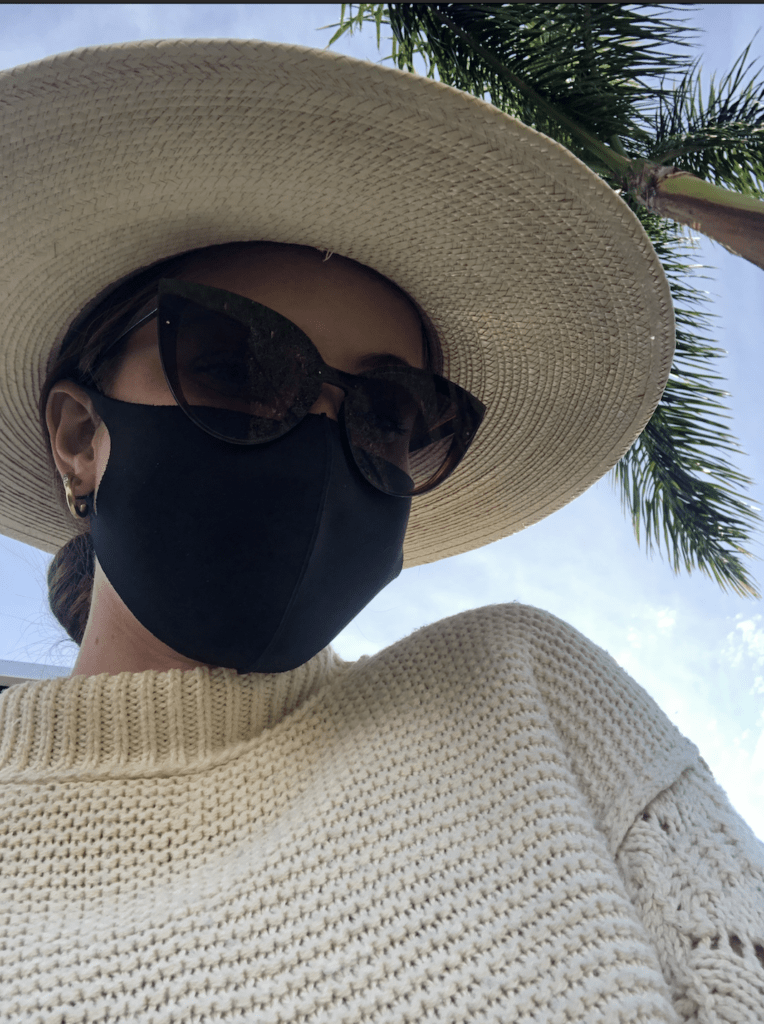 There is also a 6 feet social distancing rule between each person, including barn mates, trainers, and family. At the several entrances into the showground, you're greeted with a friendly face to take your temperature. We come on and off of the showgrounds often since our barn is right next door, so this means getting our temperature taken multiple times a day. Also, the horse show is technically closed to spectators, so now is not the best time to bring your best friend or cousin from out of town!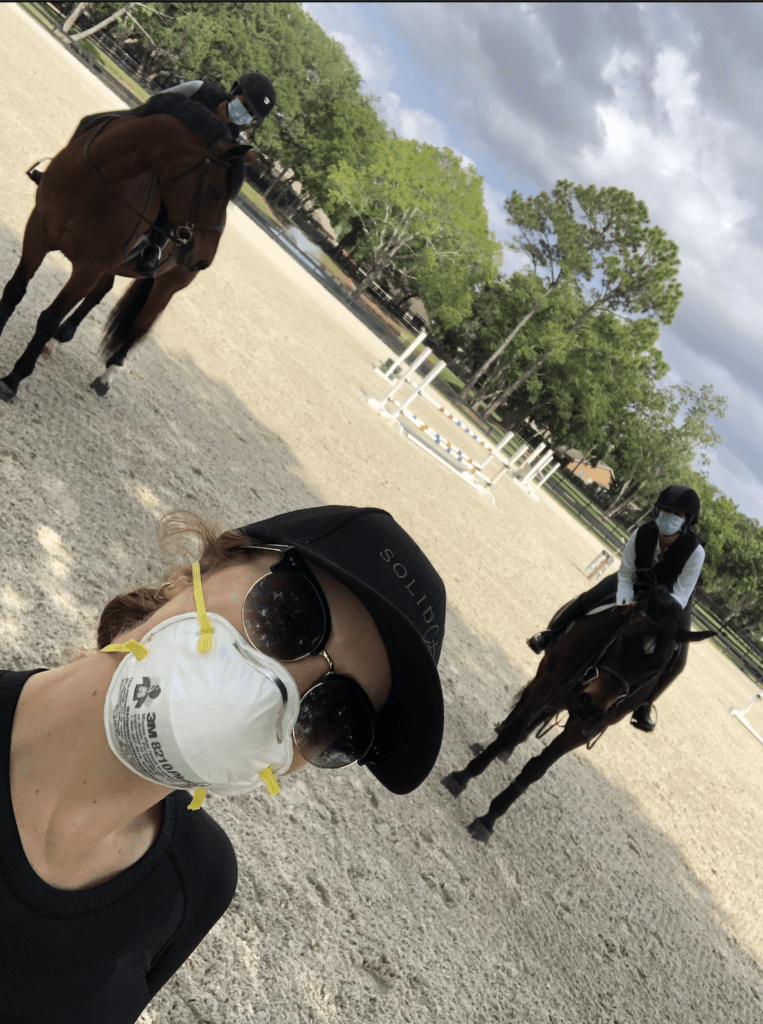 One of the more controversial rules is that once a golf cart is parked on the show grounds, there can only be one person sitting inside. Some would argue if you have just driven in with a packed golf cart, it doesn't make sense to restrict the car once parked, but I can see how WEF is minimizing riders from interacting with others outside of their own barn.
Another interesting change is the elimination of the jog after hunter classes, which judges use to see if the horse is sound. The judges still need to do a soundness test so even in the handy riders need to trot by the judge after their trip in place of the jog. As a rider this can be disappointing because it's exciting have your name announced and being able to pick up your ribbon in the middle of the ring. On the plus side, you don't have to wait around for the jog and you can carry on with the rest of your day.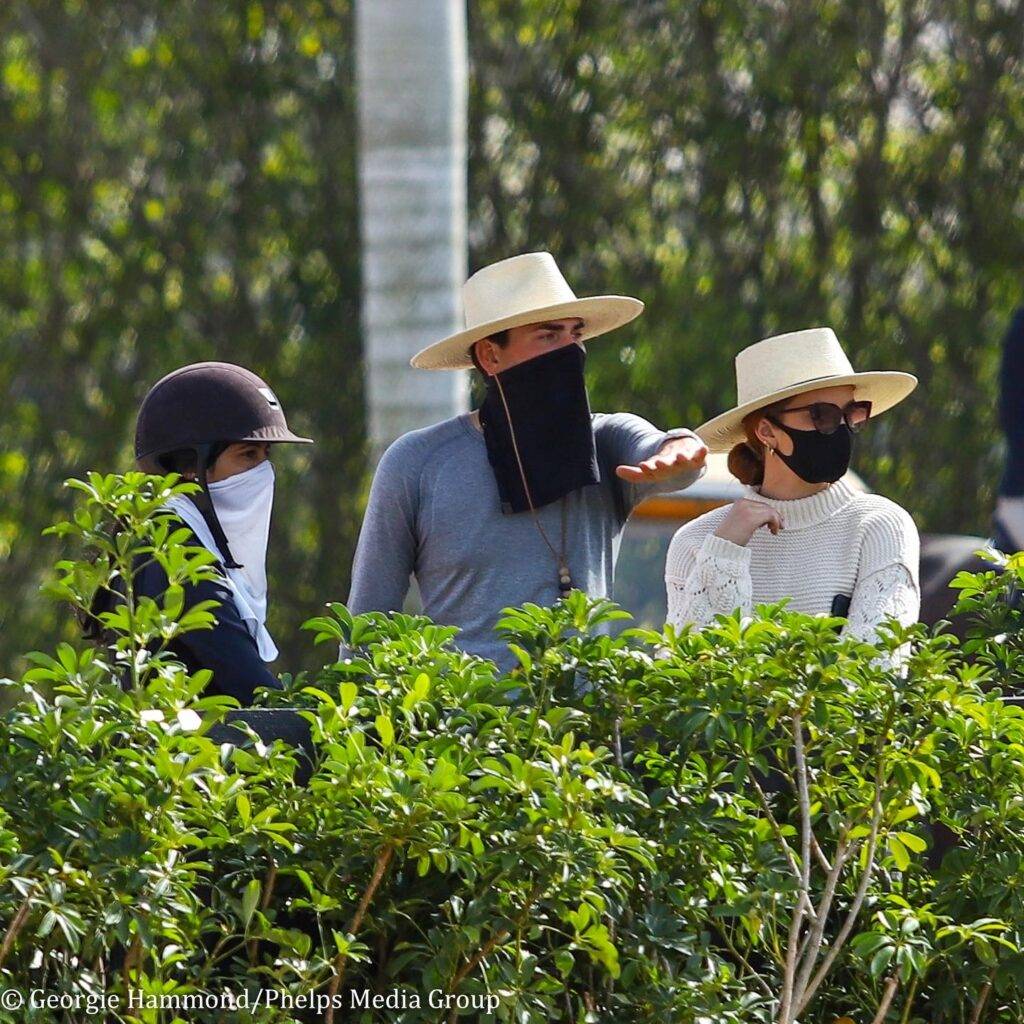 If you've ever been to a horse show, you've seen the booths with some incredible brands showcasing their products. Most rely on spectators for the majority of their sales for the circuit, so I was surprised that there were still booths being put up with the restrictions on spectators. I'm sure the hope is that families, trainers, and riders will support the brands and be shopping at the booths this season.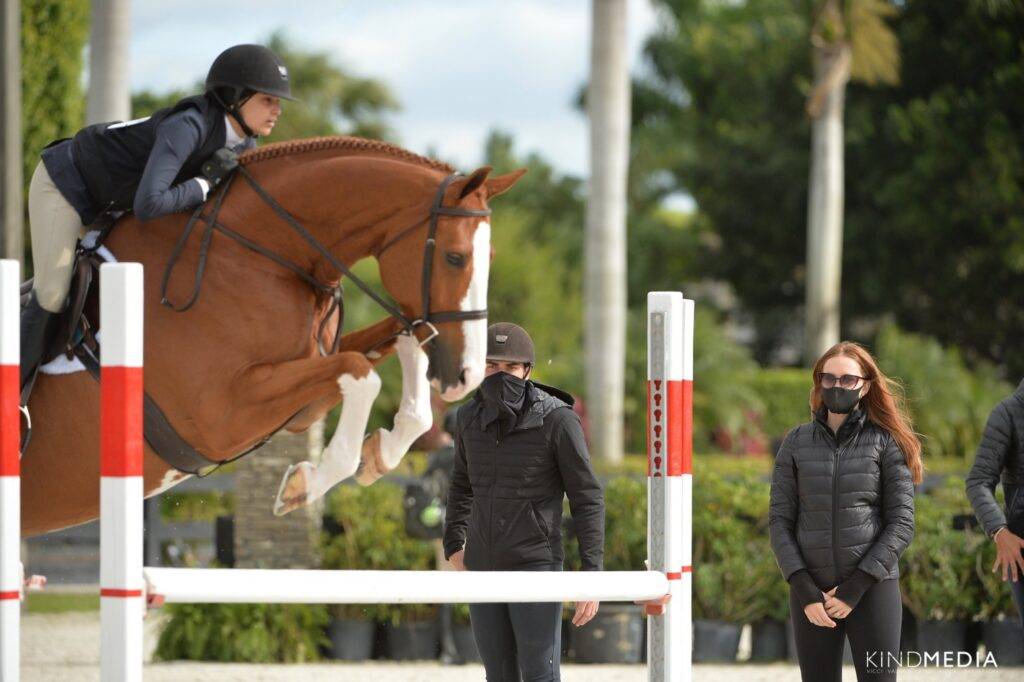 All in all it's been a generally smooth transition into this new way of showing. I'm grateful that we're still even able to show as it's probably one of the only things keeping me sane at this point! Show season is always fun and rewarding so I'm glad the girls get to show off everything that they've worked so hard for this year. As a trainer I couldn't be more proud of how the first weekend went! Head over to my instagram to see my photo dump of WEF Premiere.
xo,
MES