With the rise (pun intended) of high waisted breeches, I thought it was totally necessary to chat about the highest rise in the game, the Bianca Breeches by Aisling Equestrian.
The high-waisted silhouette has become a classic and feminine style to really accentuate the hourglass figure. In the last ten years, it has made a huge comeback! While most "high-waisted" breeches find their way at the belly-button, the Bianca Breeches soar past that toward the true smallest point of the waist at the base of the ribcage. This cut really shows off alllllll the curves (even if you seemingly don't have any!) I love the Bianca Breeches in black with the knee patches because they are such a subtle staple while giving off a classic equestrian vibe.
As far as fit, I ended up going a size up. If you are one of those people who buy high waisted jeans and they fit through the legs and butt but have that gap of extra fabric at the back/waistline? These Aisling breeches WILL NOT do that. In fact, my experience is that they run pretty small through the waist which is why I ended up going up a size. They are so so flattering!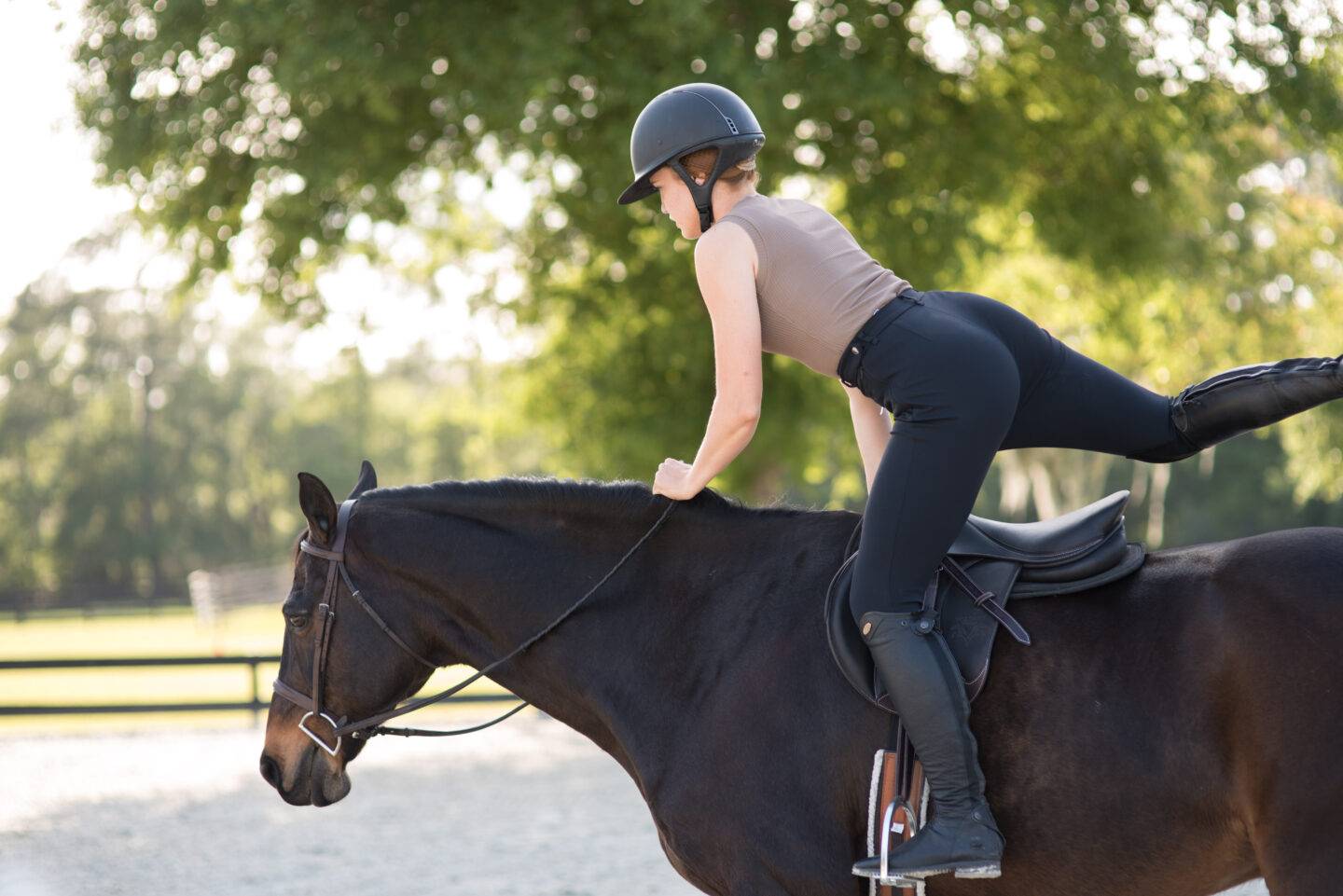 I like to style them with cropped sweaters and tops that show off my waist as well as tight fitted tops tucked in. The side zip and closure make for a nice flat front to not add any extra bulk to your front. The belt loops are narrow, so skinny belt would be your best bet, but I quite often style them without a belt.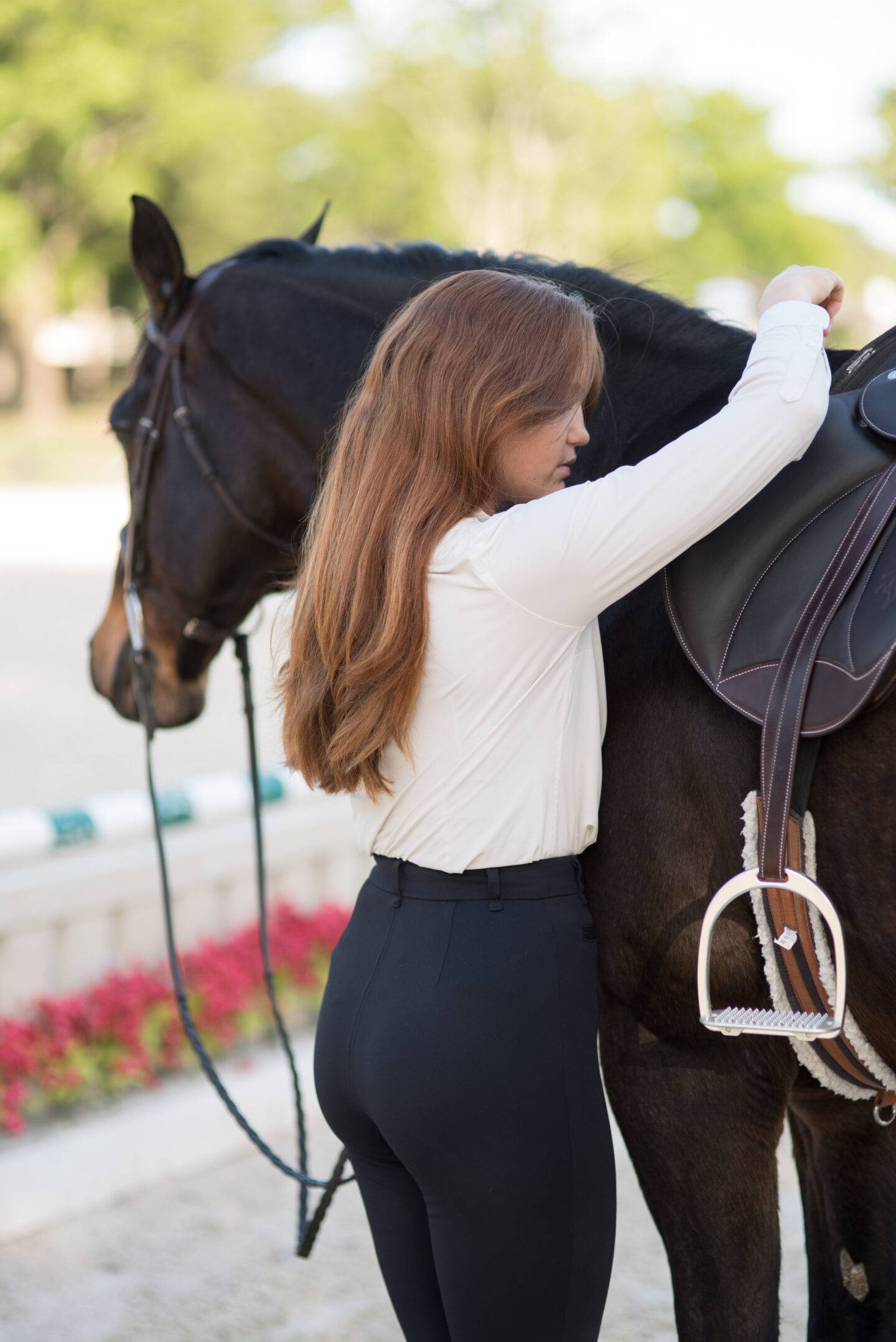 For an ultra chic look, I pair them with the Aisling Equestrian Audrey Light Shirt in creamy white! This has been one of the most versatile shirts I've owned (See HERE in one of my recent reels!) The Aisling pieces are not only a great throwback to the original hunt style, but they also give an incredibly high-waisted option that this industry doesn't really have anywhere else!
xo B
SHOP AISLING HERE