No matter what kind of day I'm having or how I may be feeling about myself, jewelry is one of those things that always has my back. Do you know what I mean? I can feel on top of the world and jewelry is just the icing on the cake. Alternatively, I may not be having a great day… an unfortunate time of the month, feeling a little chunky, sad, gross, you name it. Jewelry pretty much always fits and is something that makes me feel put together. I also love when my jewelry has a story, which is the case for my two new favorite pieces!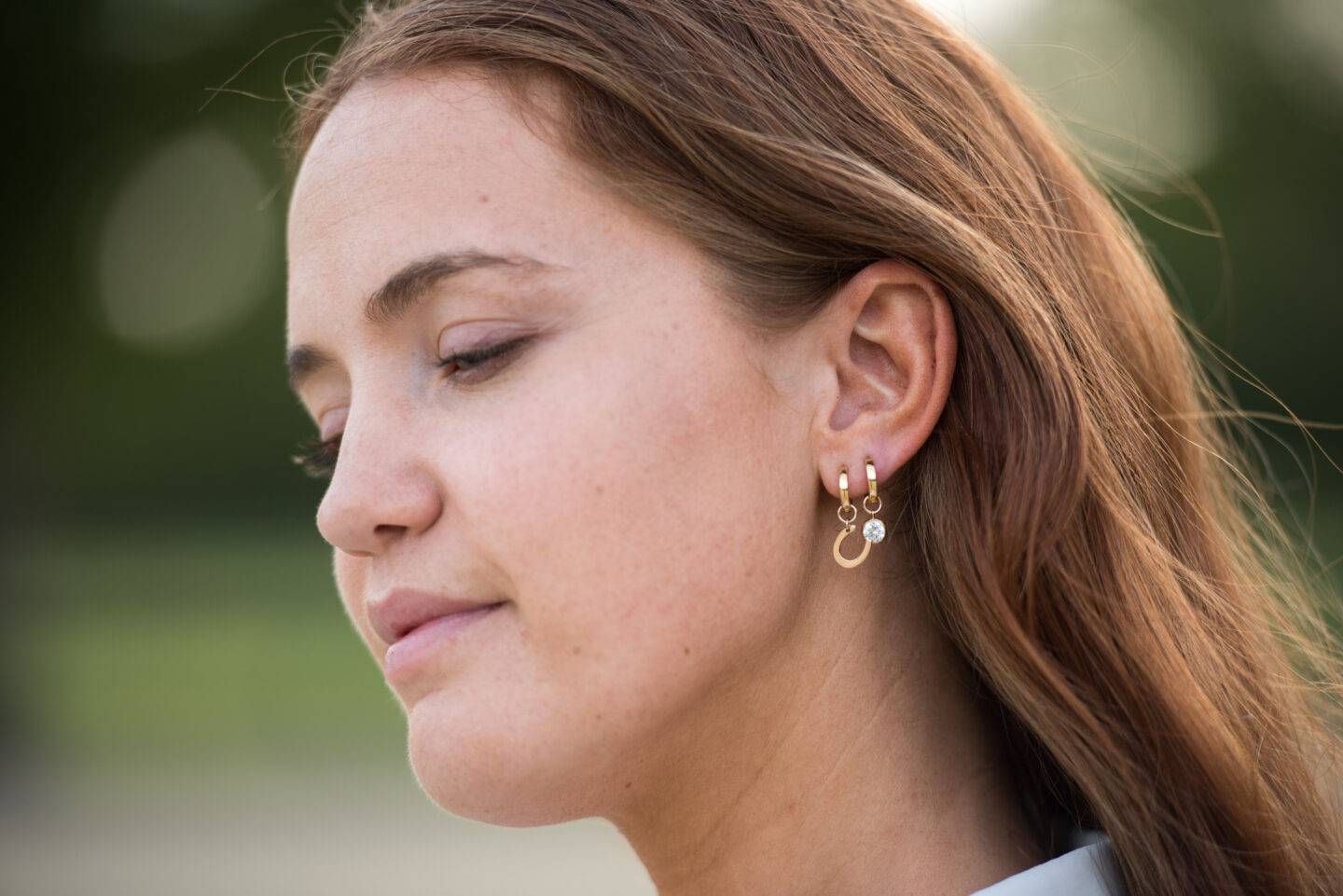 There is something special about Karina Harris' demi-fine jewelry line, The Hunt Collection. I'm not sure if it's the simplicity of the styles, the perfectly equestrian subtleties, or the extremely agreeable price point that I like the most… It's gotta be the combination! The Hunt Collection does a fabulous job of creating timeless pieces for any type of equestrian. I have been loving the charmed hoop look for some time now and Karina helped me make my designs of a simple horse shoe charm and a CZ bezel drop charm a reality. We also named them after special horses in my life which honestly ended up fitting each piece so well: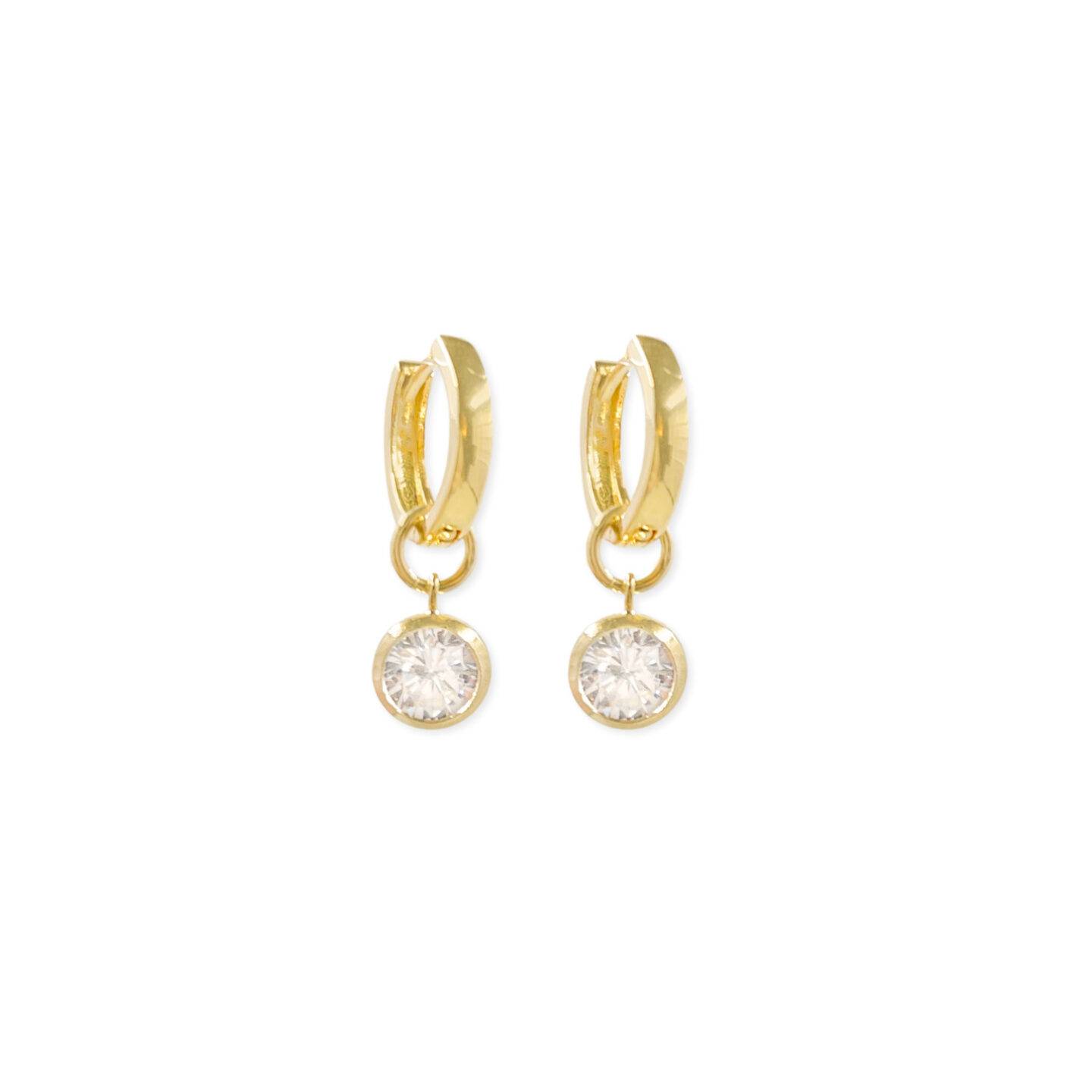 The Scarlet Charm Hoop Earrings $44
The Scarlet Charms are special. Scarlet was my very first horse that I shared with my sister, Bridget. She was a super rich chestnut Thoroughbred mare with a lot of heat and a lot of heart. She had the brightest white star just like these little bezel drops! Scarlet was stunning but challenging and really solidified my passion for horses. I owe her so much! (Details: 15mm hoops, hinged click closure, removable 6mm charm, 14k gold filled and Cubic Zirconia)
MES Style Tip: Looks amazing with the MES stirrup scarf around your hair or neck or the Sunday Classic chain.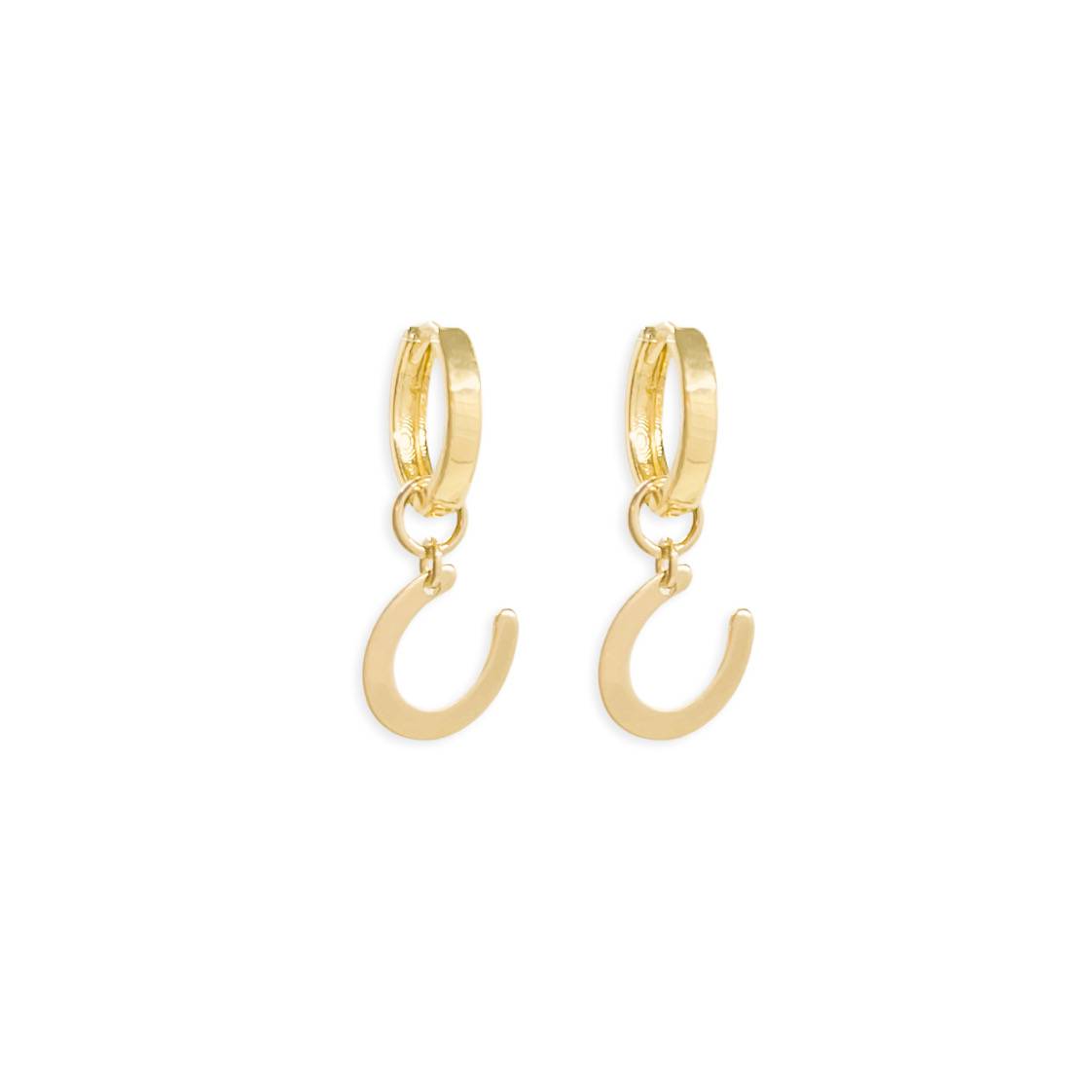 The Aria Charm Hoop Earrings $44
The Aria hoops are named after the horse who gave me a ton of confidence growing up! I leased Aria for a little over a year and I think she was my first real horse that I could do the jumpers on. She was super bold and brave which I feel every young rider should experience while they are learning and making mistakes. (Details: 15mm hoops, hinged click closure, removable 10mm charm, 14k gold filled)
MES Style Tip: Looks great with the Scarlet hoops stacked up the ear or paired with the Waterford studs!
I have not even taken these hoops off since they arrived! I love how they are fashionable, easy and comfortable to wear, and still equestrian. I also like how I could remove the charms if I want just a small simple hoop look or I could even stack the charms onto one hoop! We love the simplicity of the two charm options, but are thinking we may have to design more to add to this limited edition collection. I would love to hear if you have any fun equestrian charm ideas! Limited quantity available, so grab these while you can- head over to my shop page or to The Hunt Collection to shop the Aria and Scarlet Charm Hoops.
xo B