This is real life. A normal morning looks exactly like this… okay maybe except for me attempting to do the Marimba Rhythm trend lol. I love starting my morning with a good workout either at Pure Barre or the gym. Very often I head right to the barn for morning rides or lessons, so ideally I love an outfit that works for both. Check out outfit details below!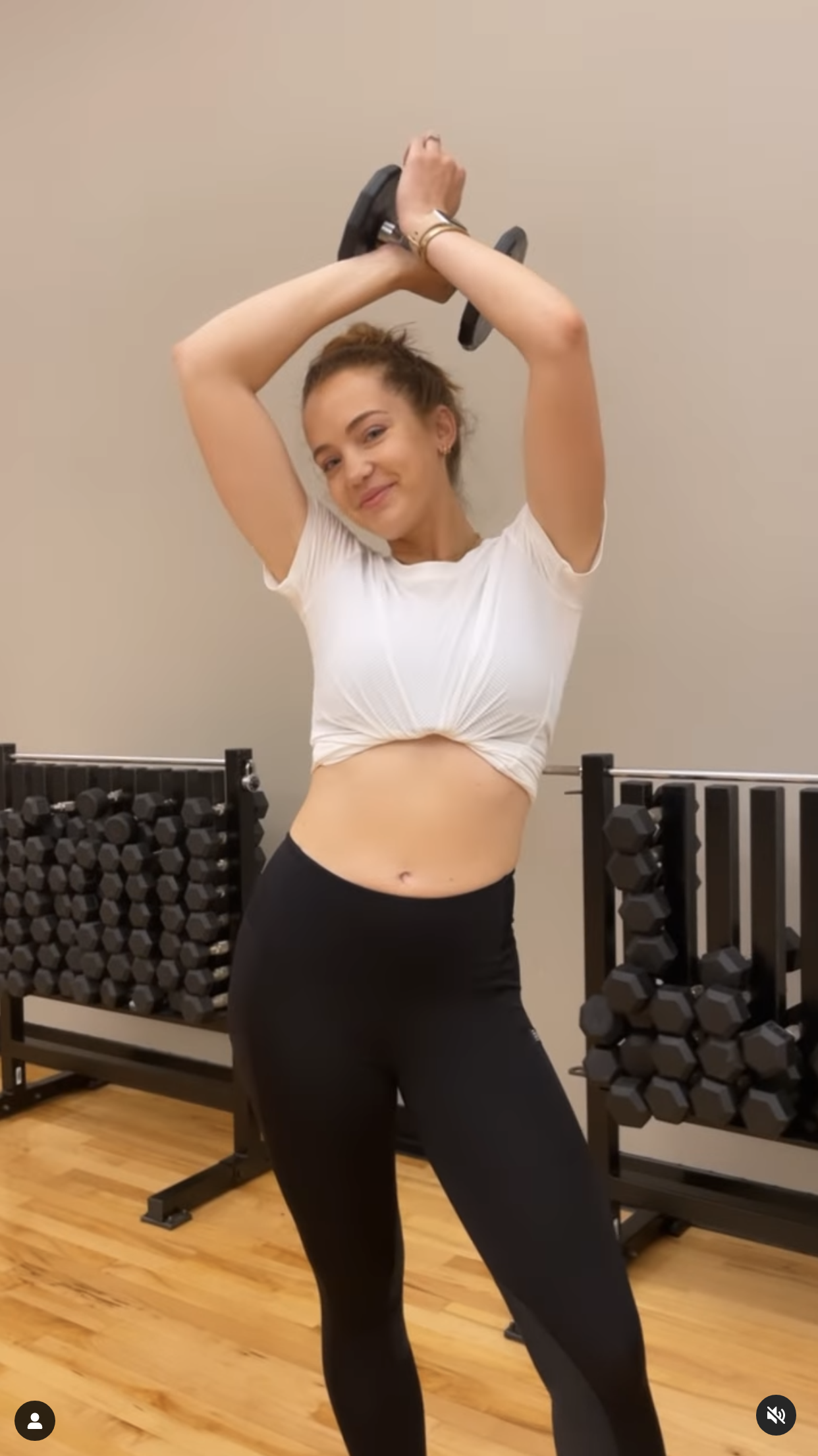 GYM LOOK: I rocked my riding leggings to the gym as well as short sleeve top, but to make it a little more "gym vibes" I knotted it in front and tucked the knot in my sports bra for a cropped look! I finished it off with socks (with grips because I also went to Pure Barre lol) and sneakers!
Top: $58 Diamond Tech Short Sleeve Tee in White by BOTORI (wearing a small)
Leggings: $120 Eva Breeches in Black Croc by BOTORI (wearing a small)
BARN LOOK: Way too simple. I packed a little jacket in my car, unknotted my shirt and tucked it in, and I was ready to ride! This taupe jacket looked stunning with the bright white and black BOTORI pieces!
Jacket: $260 Midlayer Jacket in Taupe by Yagya (wearing a small)
Top: $58 Diamond Tech Short Sleeve Tee in White by BOTORI (wearing a small)
Leggings: $120 Eva Breeches in Black Croc by BOTORI (wearing a small)