How many times have you found yourself reaching for the same mid-layer or the same pair of leggings? More than once a week, I bet. Believe me, I know what it's like to find a favorite pair of tights and wear them all the time (in fact, my biggest dilemma with ordering new ones is that I can't pick just one). But now, I've found a set that you'll use every. Single. Day., and it comes in so many colors!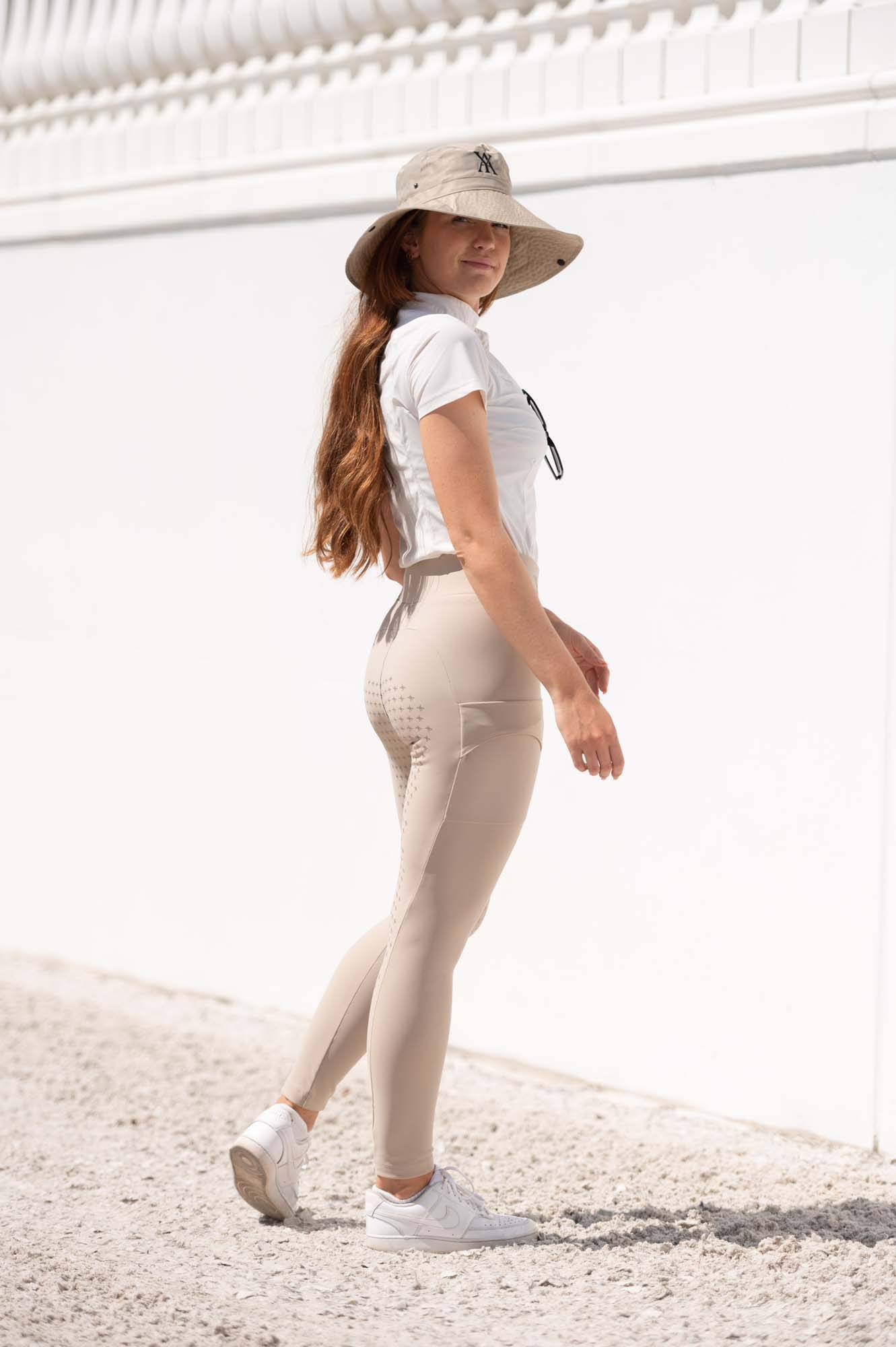 This set from Yagya is truly everything. A sculpting, high-waisted tight you'll find yourself wearing all day, and the versatile, super flattering mid-layer jacket you'll reach for again & again. And now…it comes in even more colors! I truly can't decide which is my favorite.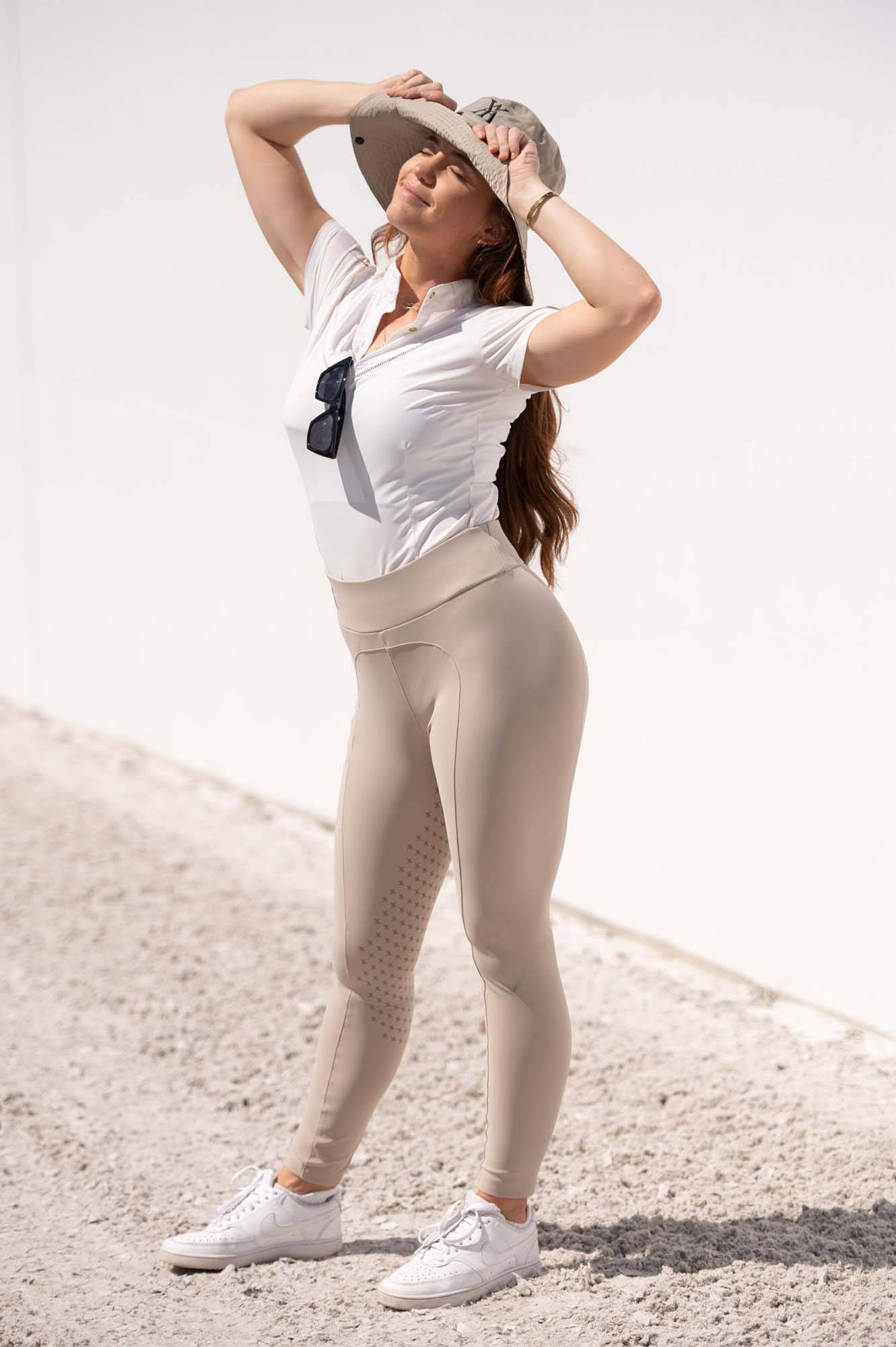 The Taupe is my classic go-to…you know how I love neutrals! It goes with nearly everything, and sheds dust & dirt from the barn while looking chic.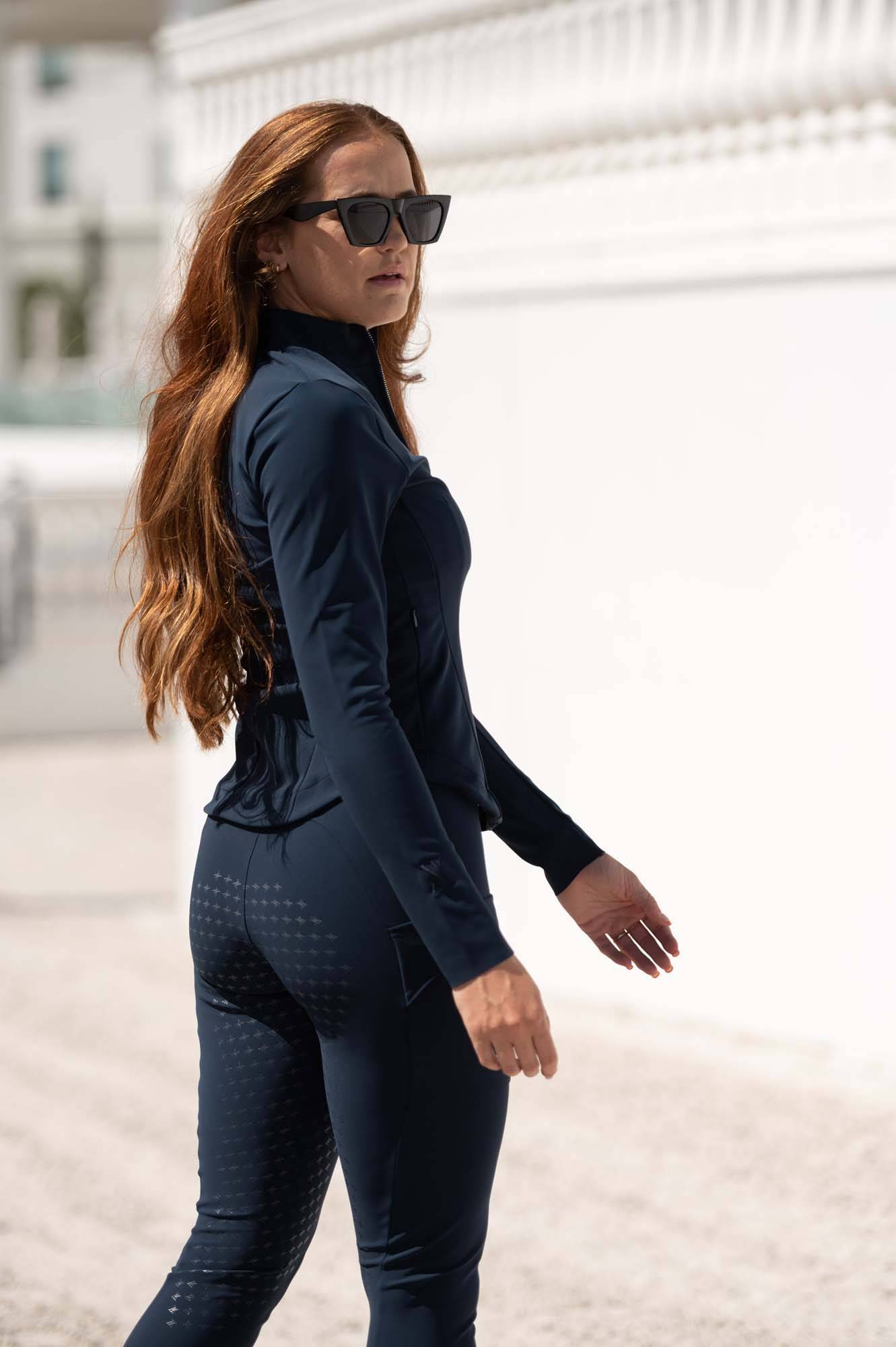 The Navy is a very fun color. It adds a bit of dimension and contrast to any outfit, without being too loud. I love the navy because it pairs well with so many different colors.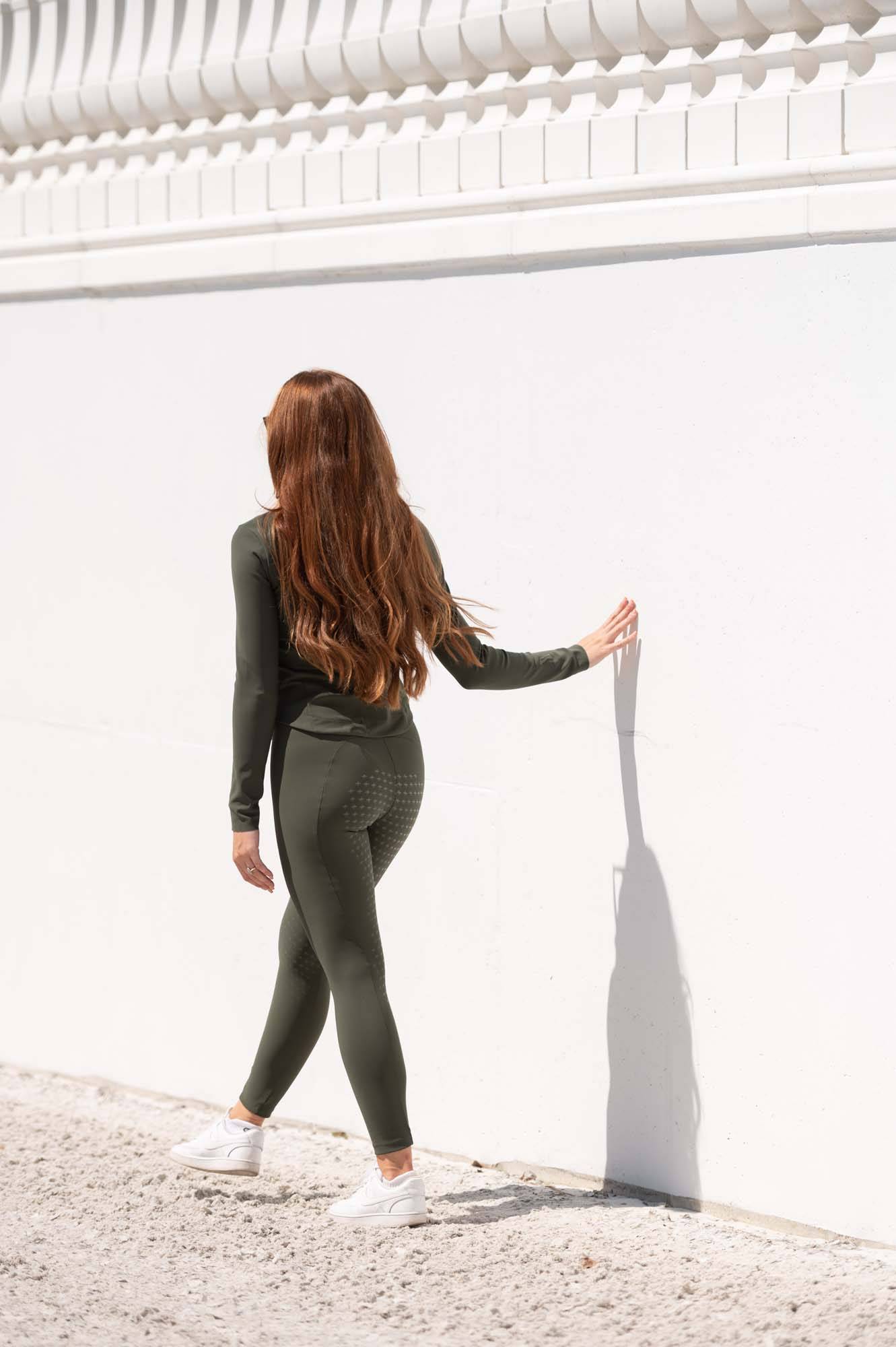 The perfect neutral, this Green is a beautiful shade in between army and hunter green. You'll love it for its versatility.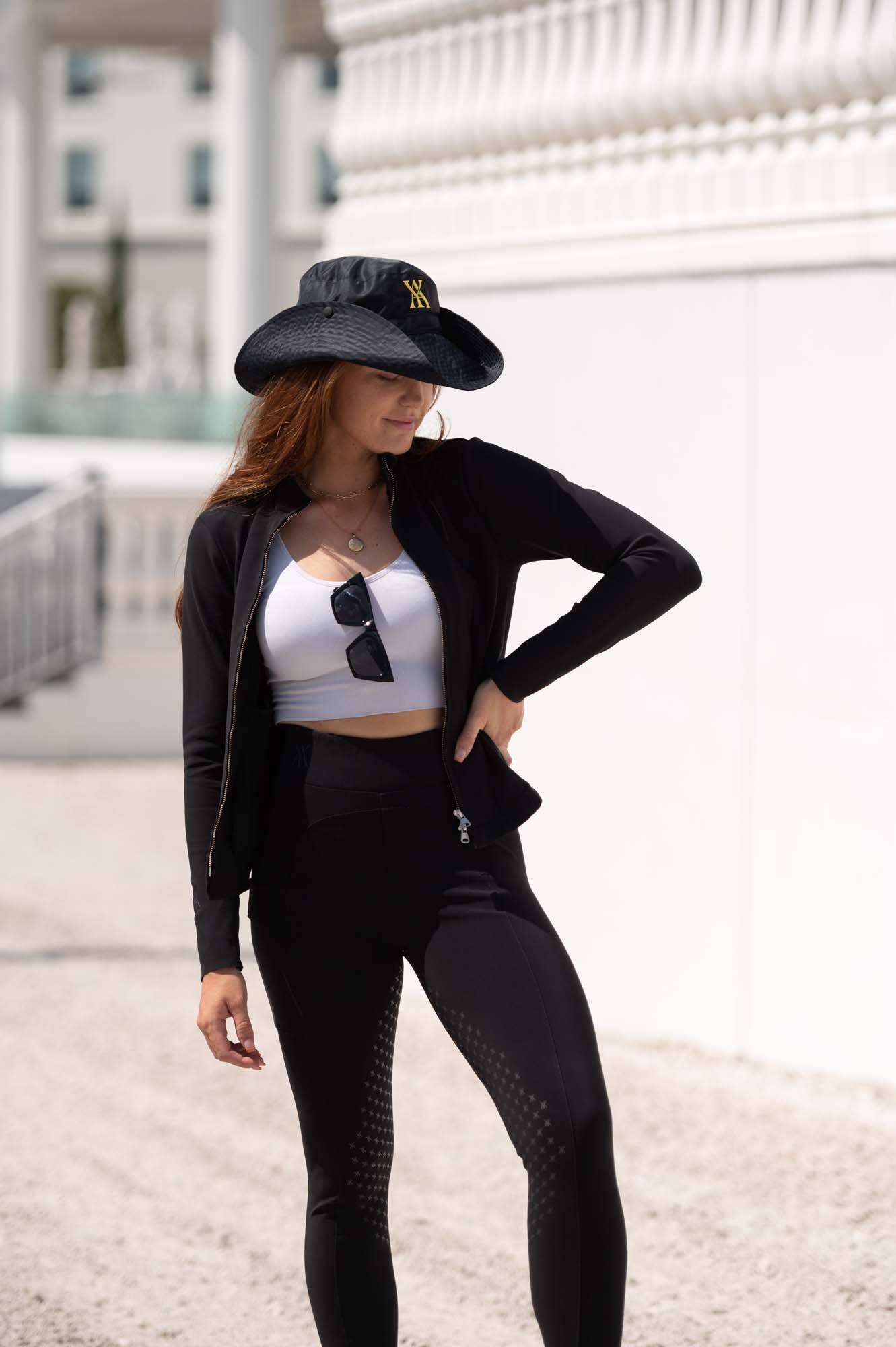 And finally….my favorite…the perfect mid-layer: the Black is a classic that will always go with everything in your wardrobe. You you can never go wrong with black!