I know my usual #barnandbeyond tends to start with a barn look, but for all those who requested an office to riding outfit, I thought I'd switch things up!! I paired an super stretchy and classic riding top with my favorite black blazer and high waisted slacks and felt unstoppable. I should dress like this for my home office more often haha! But all I had to pack was a pair of riding pants and sneakers and it so easily became a riding look. Details and tips below!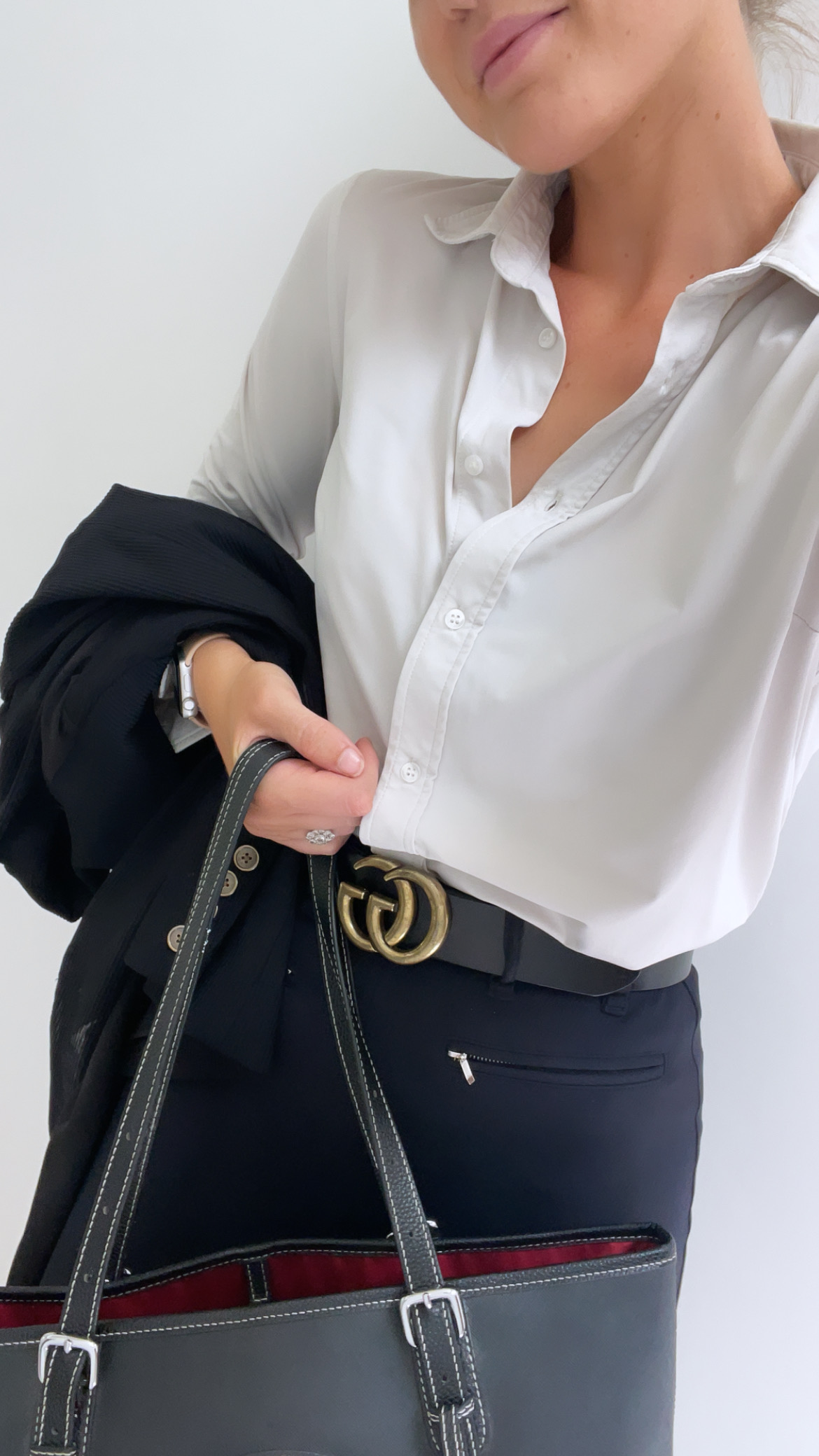 BOARD ROOM LOOK: I intentionally wore a white sports bra under this button-up so I didn't have to pack a separate bra as well as a belt that worked with my riding breeches! #dresssmart These flowy trousers are so flattering and pair beautifully with my equestrian lifestyle ribbed blazer. I finished off the look with some heels, a super versatile bag, and a power pony and I was set to kill any meeting headed my way!
Button Up: $100 Audrey Shirt by Aisling Equestrian
Blazer: $95 Solid Citizen
Pants: $89 Alexa Fairchild
Shoes: $34.97 Nordstrom Rack
Bag: $259 The James Bag by Tucker Tweed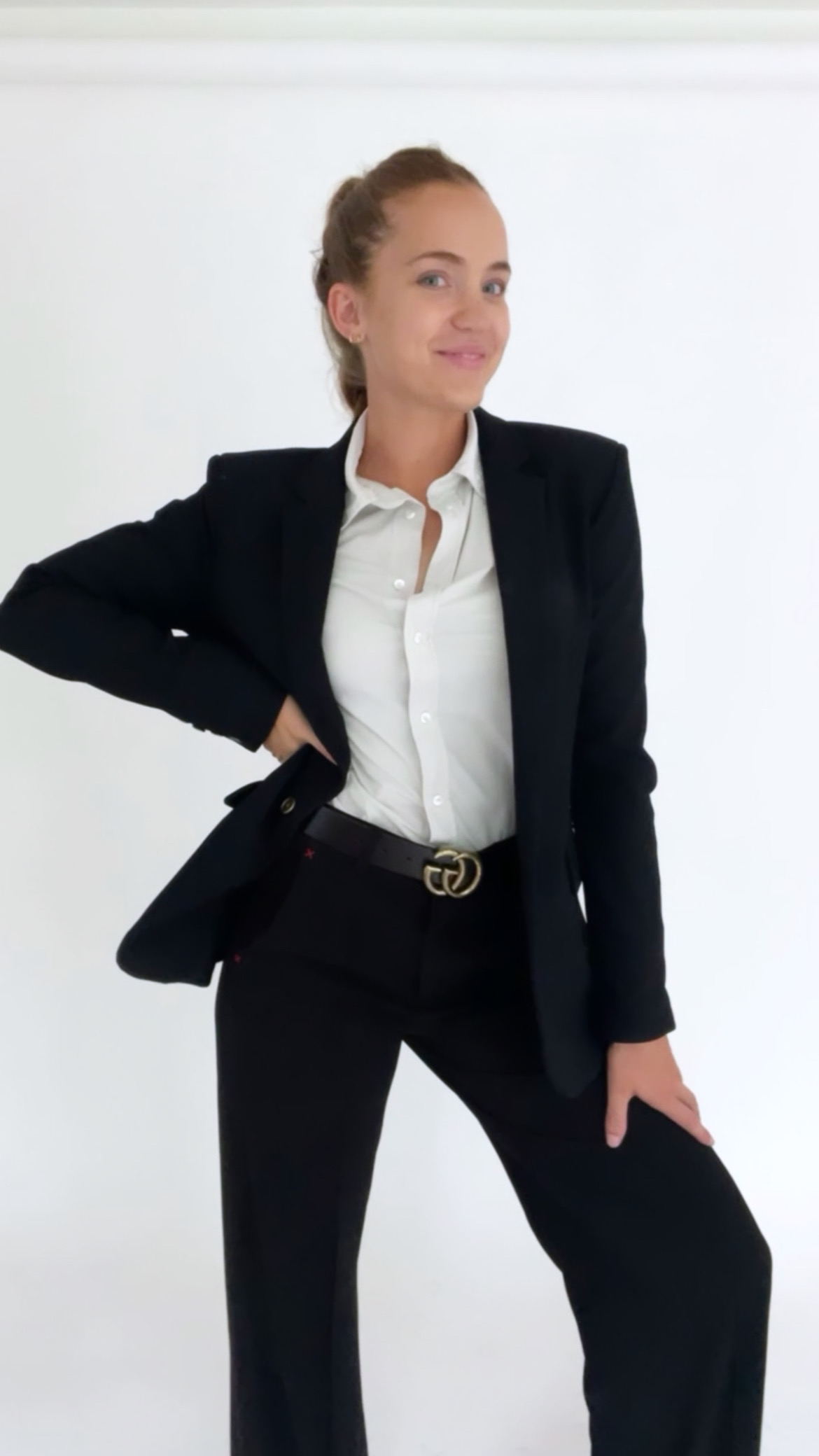 BARN LOOK: With just a little planning, it is super easy to pack a pair of black breeches and sneakers to head to the barn straight from work. I obviously wore the same top as well as the belt!
Breeches: $180 Aisling Equestrian
Shoes: $69.49 similar