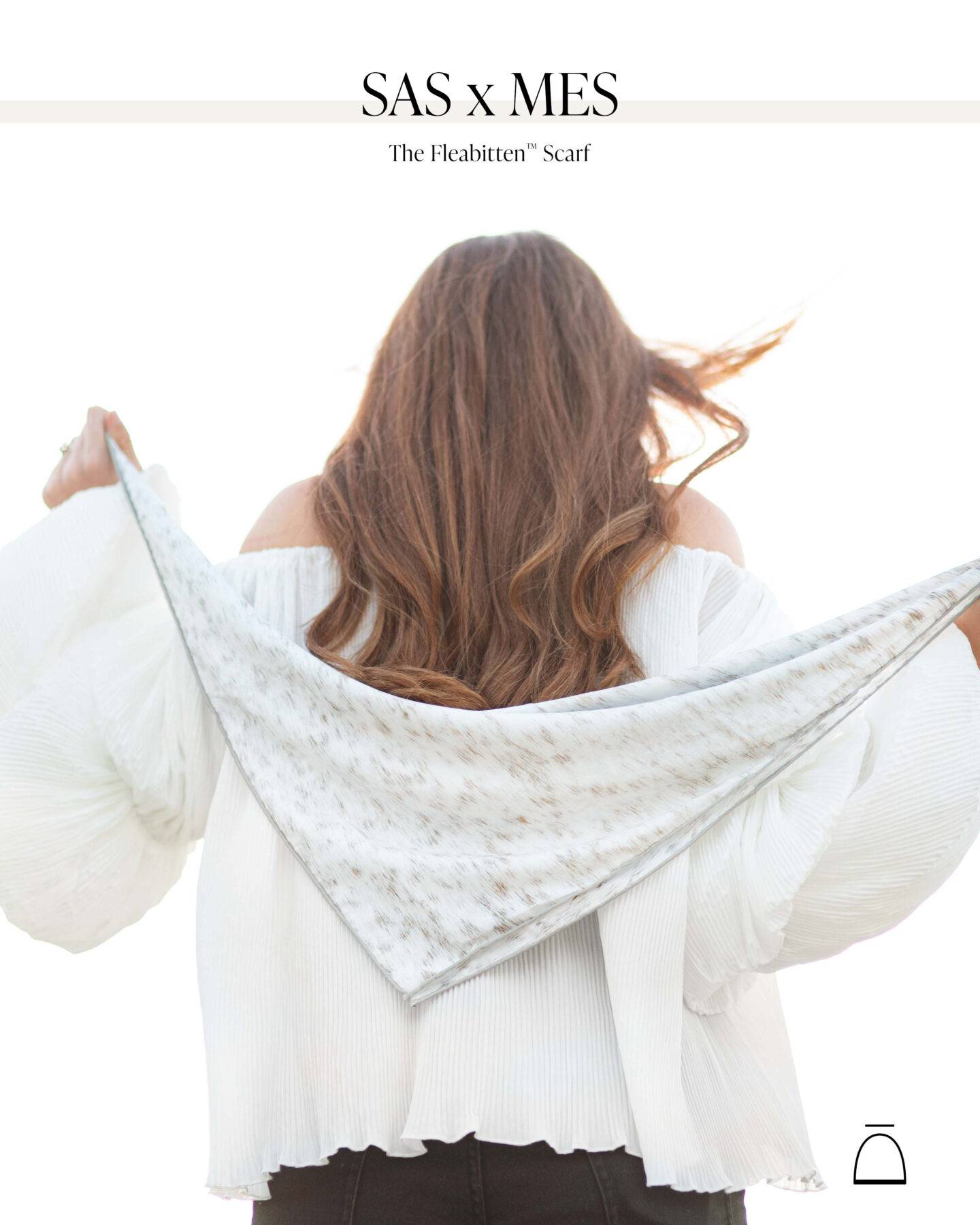 I have known Shawna Simmons-Whitty of SAS Photography for a bit now and always have admired her incredible images and styling. She has worked with Jenn Gates, Georgina Bloomberg, Tori Colvin, Hunt Tosh, and more. Her equine portraits are out of this world. So when I heard Shawna was starting to offer some home decor pieces – SAS Equestrian Home – I about died.
We decided to join forces and create this amazing SAS x MES Limited Edition Signature Fleabitten™ Scarf.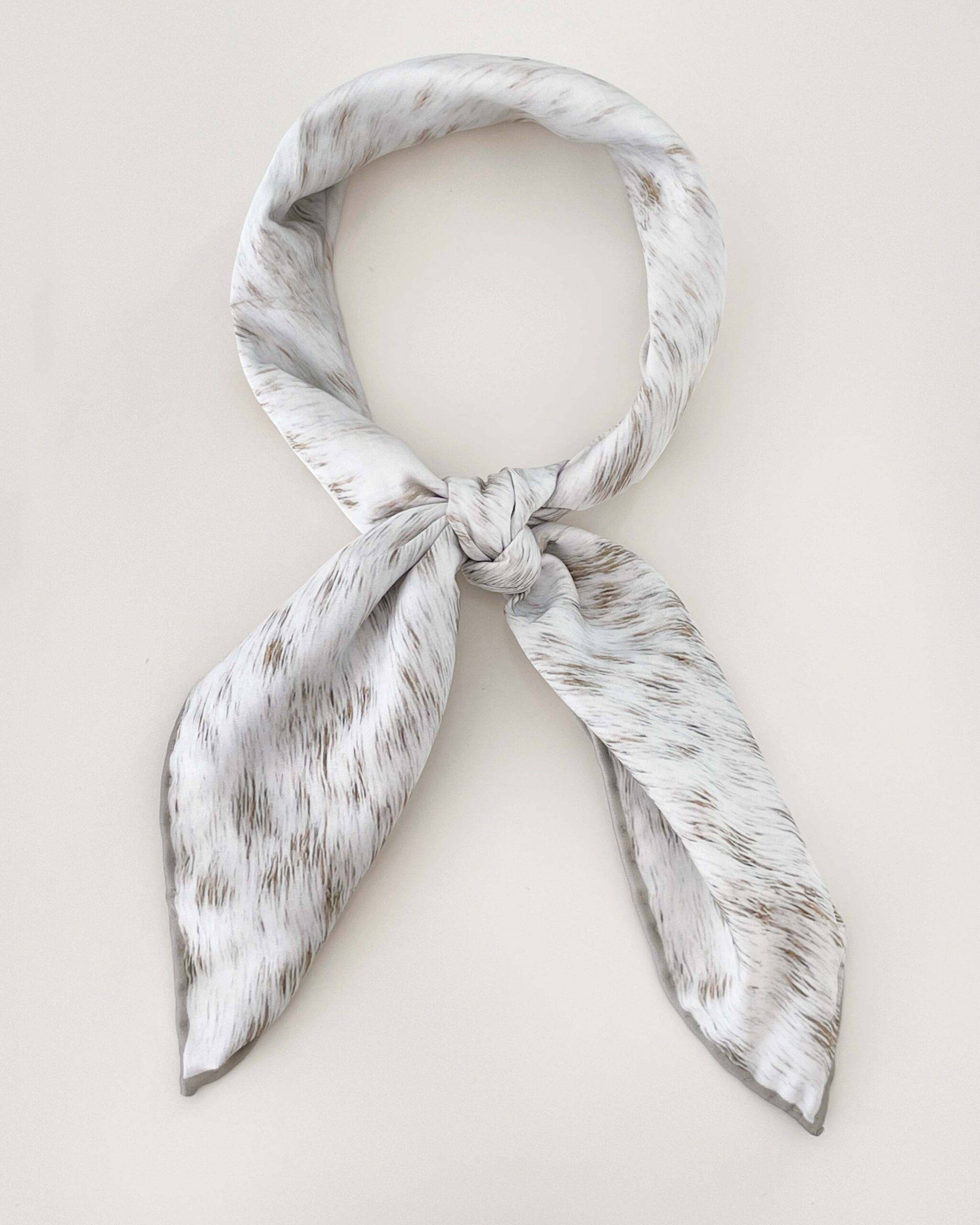 If you know me, you know I love a silk scarf. This one is a 24×24″ silk blend with a beautiful hand rolled edge. The pattern is straight from SAS's Fleabitten™ textile pattern which she originally photographed right from a horse's coat. This size lends itself so nicely for versatility! I really believe in using accessories to express yourself while keeping your clothing and basics as the staples. I think this scarf in particular truly allows you to be a horse girl in a chic way without screaming from the rooftops you are a horse girl. IYKYK! Besides for the classic neck scarf and headband, here are some of my favorite ways to wear the Fleabitten™ Scarf from easiest to most daring(!) :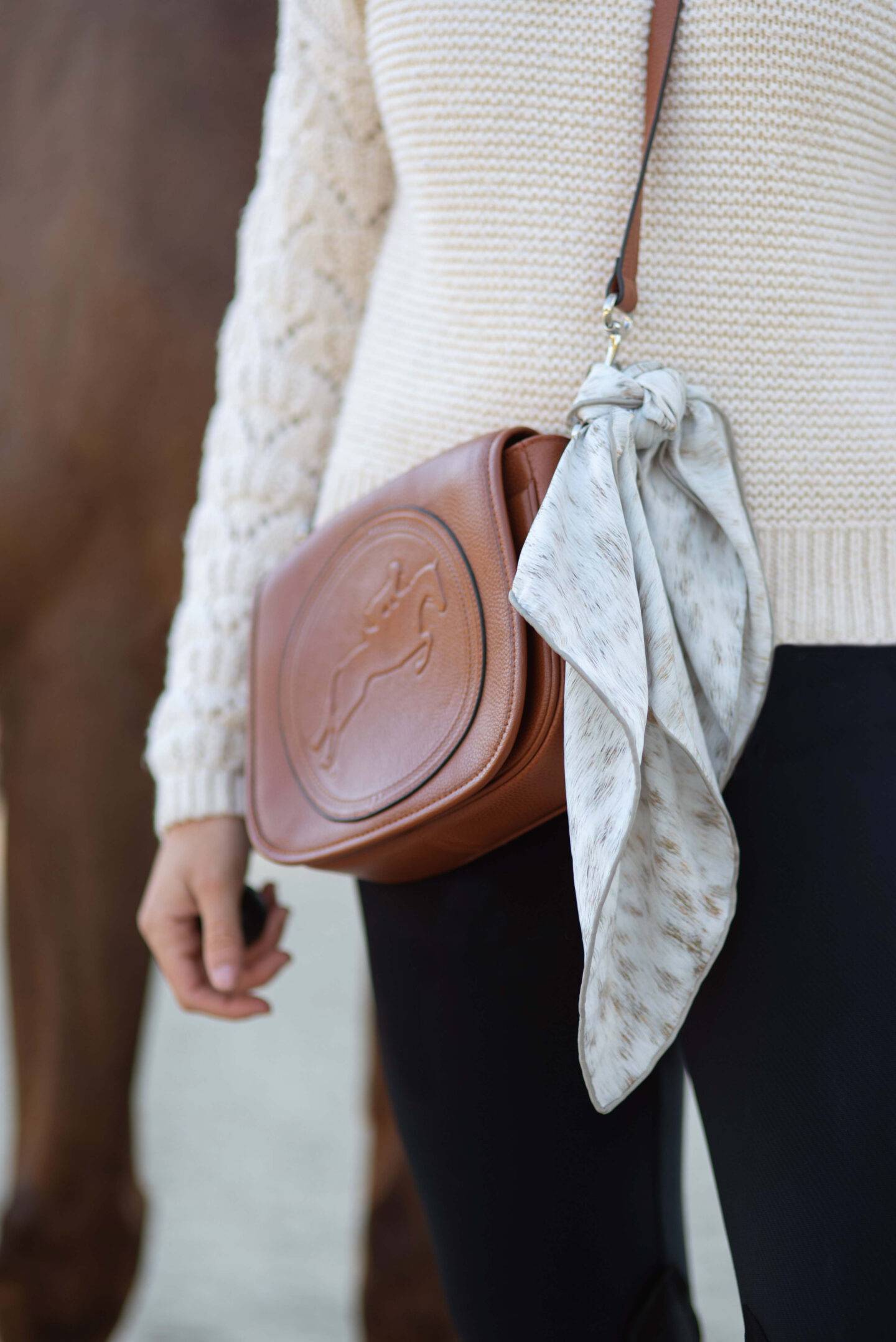 1. The Purse Add On.
This is another super simple way to completely change the look of your bag and your outfit. This looks so feminine and adds some pattern into my outfit. It's also there if you ever need to untie and hold your hair back! (See #2)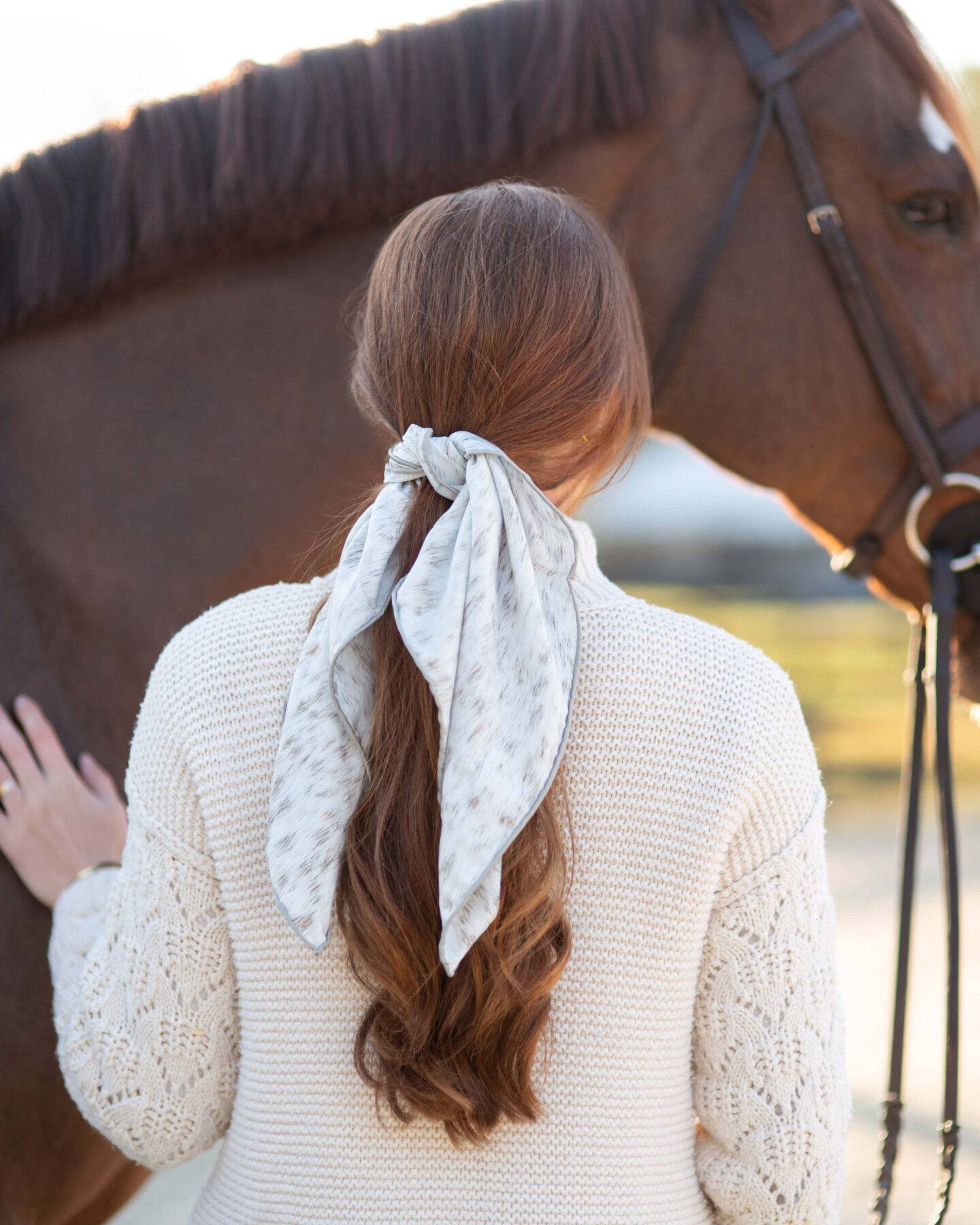 2. The Pony Tail
This is one of the most effortless ways to style the Fleabitten™ Scarf. I just think it compliments the waves well and instantly dresses up a pony tail. Pro Tip: I have a TON of hair and I wasn't even using a hair tie under the scarf! However, if you plan to wear it like I am here with a singular knot, I'd use one. The single knot really lays beautifully. A double knot also looks great but usually sits more in front of the pony tail.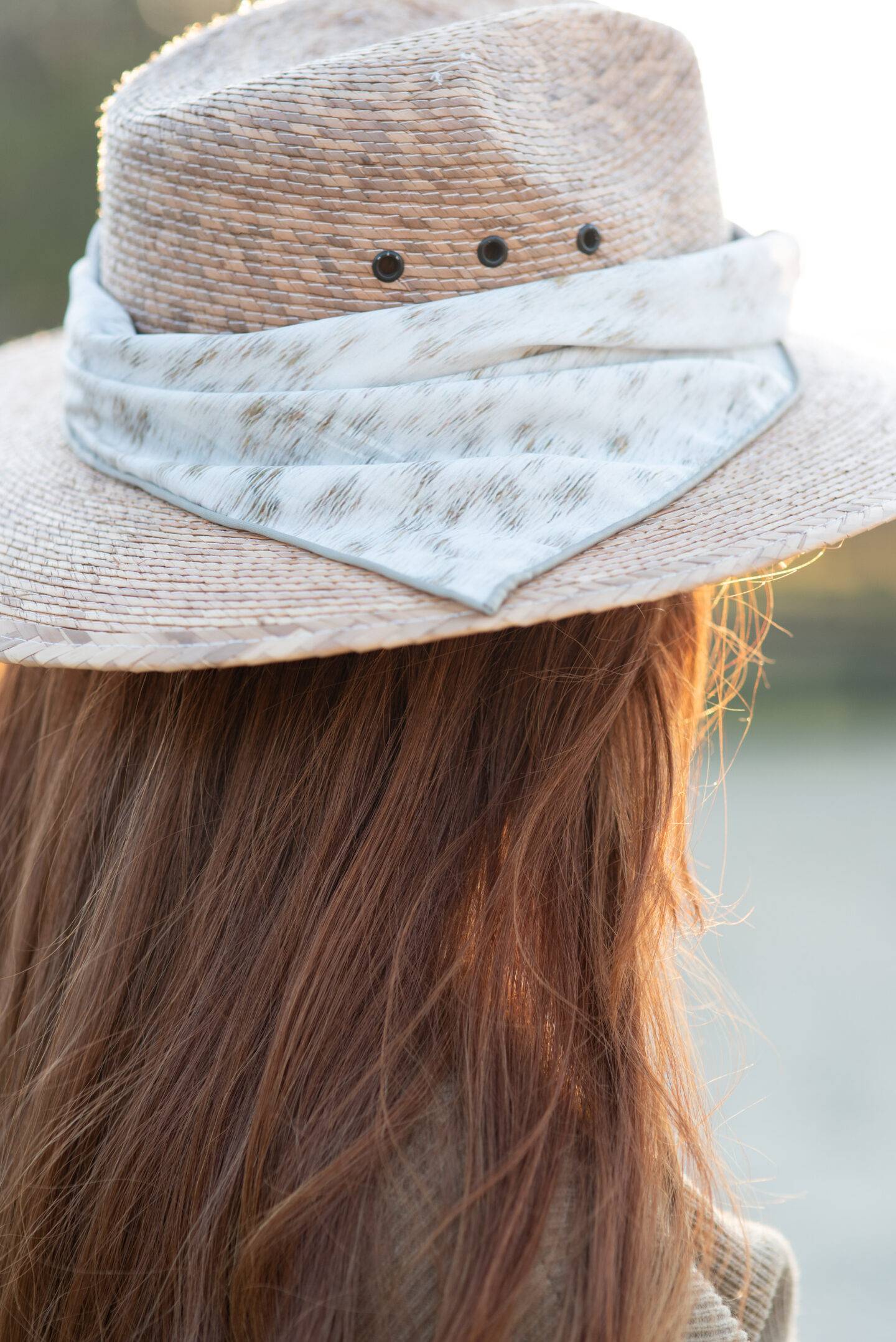 3. The Sun Hat.
You know how sun hats kind of all start looking the same? Ask anyone who has been in my car… I have about 25 sun hats that look just like this. It is a problem and I am very okay with it. Adding the Fleabitten™ Scarf to a sunhat instantly changes up the look! I can't wait to wear my scarf like this at WEF this season.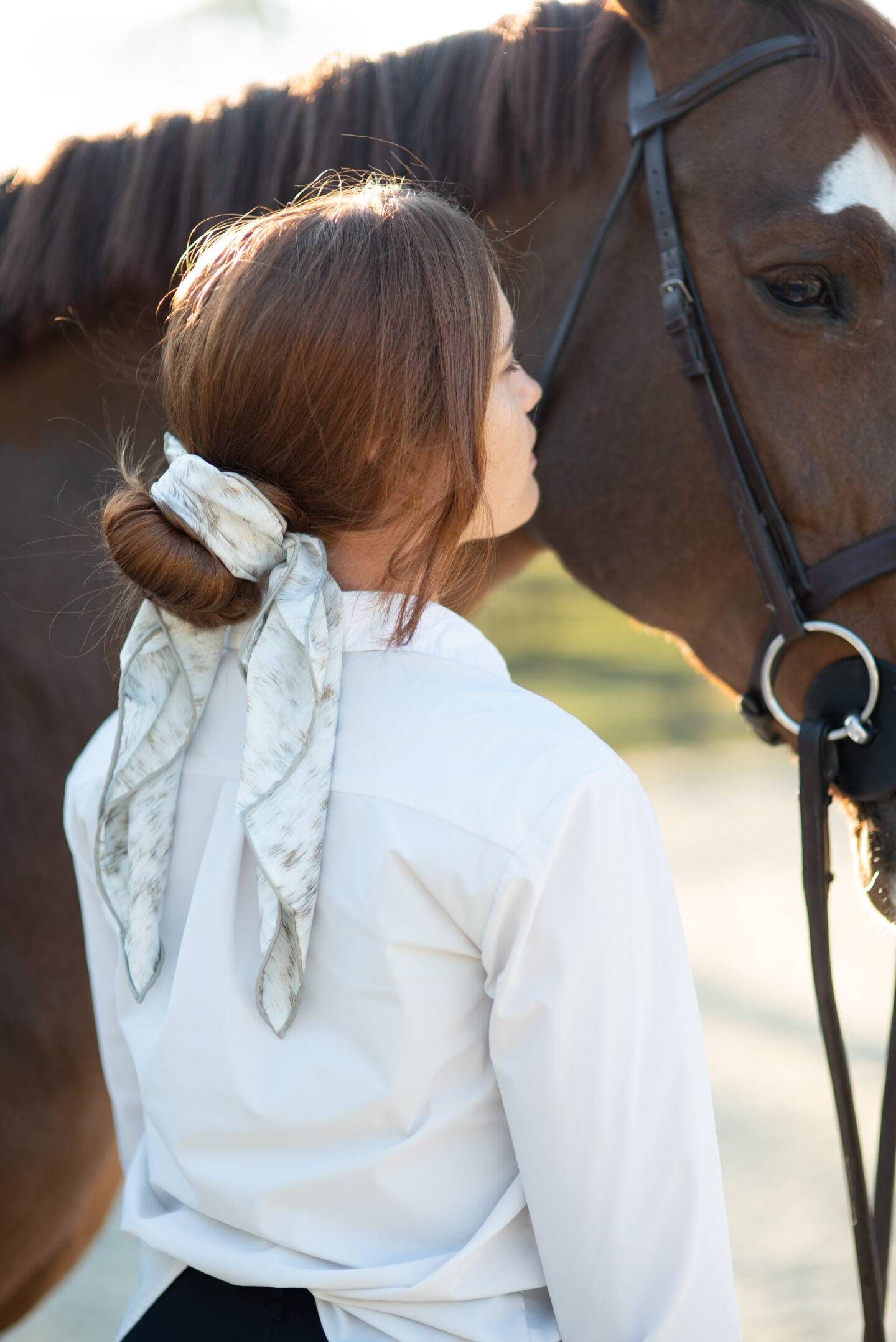 4. The Bun.
Love a good bun. Instead of on top of your head, part your hair down the middle and allow any face-framing layers to fall out. Simply twist and allow hair to wrap around itself in a bun shape. Secure with an elastic. Then wrap the Fleabitten™ Scarf on itself and place the center of the scarf on the top of the bun. Tie in a double knot so knot is positioned at the bottom of the bun. Viola! So feminine. Gives me Beauty and the Beast vibes.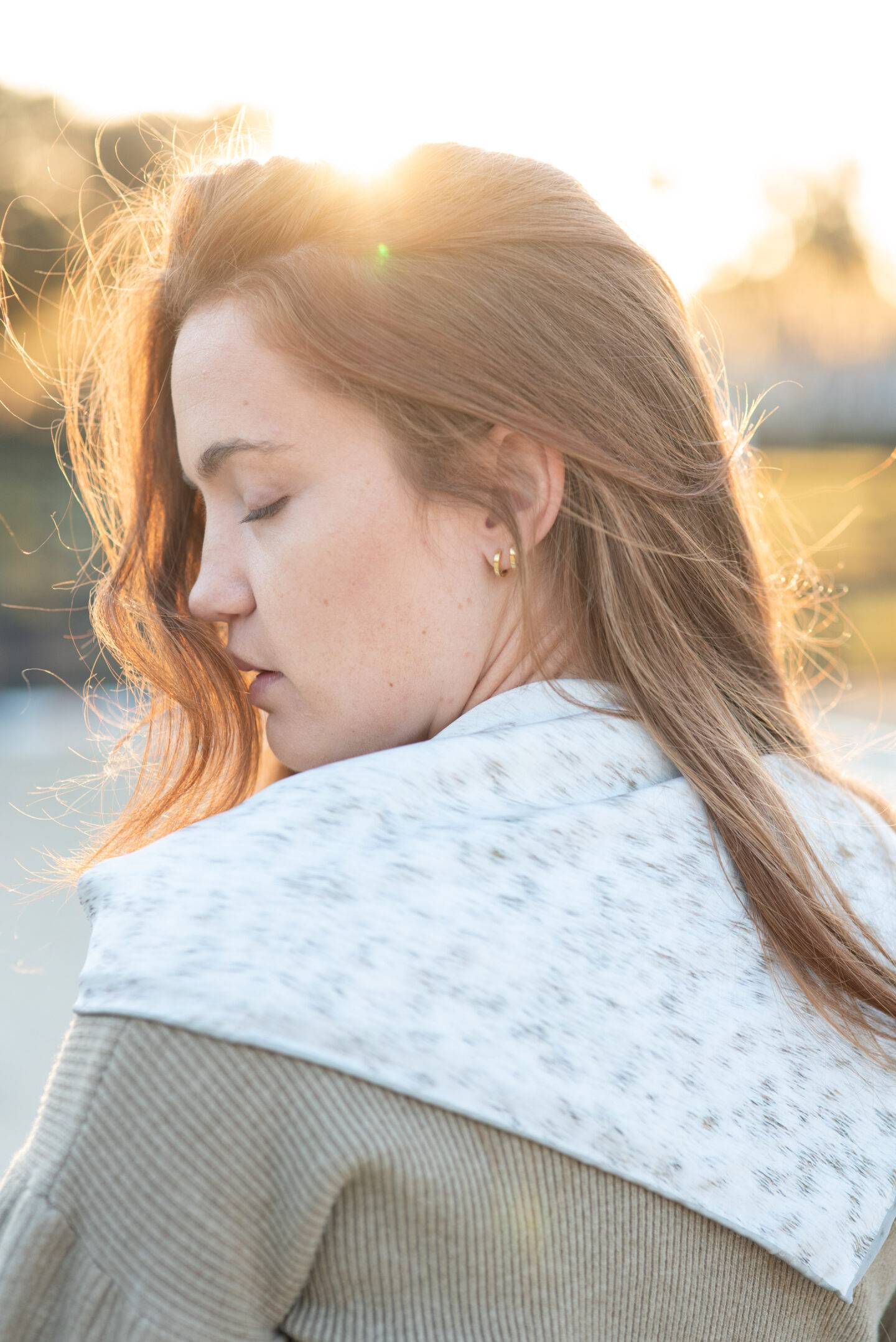 5. A Twist on a Classic.
This one is fun yet unexpected. One of the most classic ways to wear a scarf is wrapped around the back of your neck once and knotted toward the front. Take it one step further and leave the back open to show off the pattern. Does the iconic mullet phrase, "Business in the front, party in the back" apply to this look also? Yep, sure does. I also loves that it really shows off the Fleabitten™ Scarf pattern.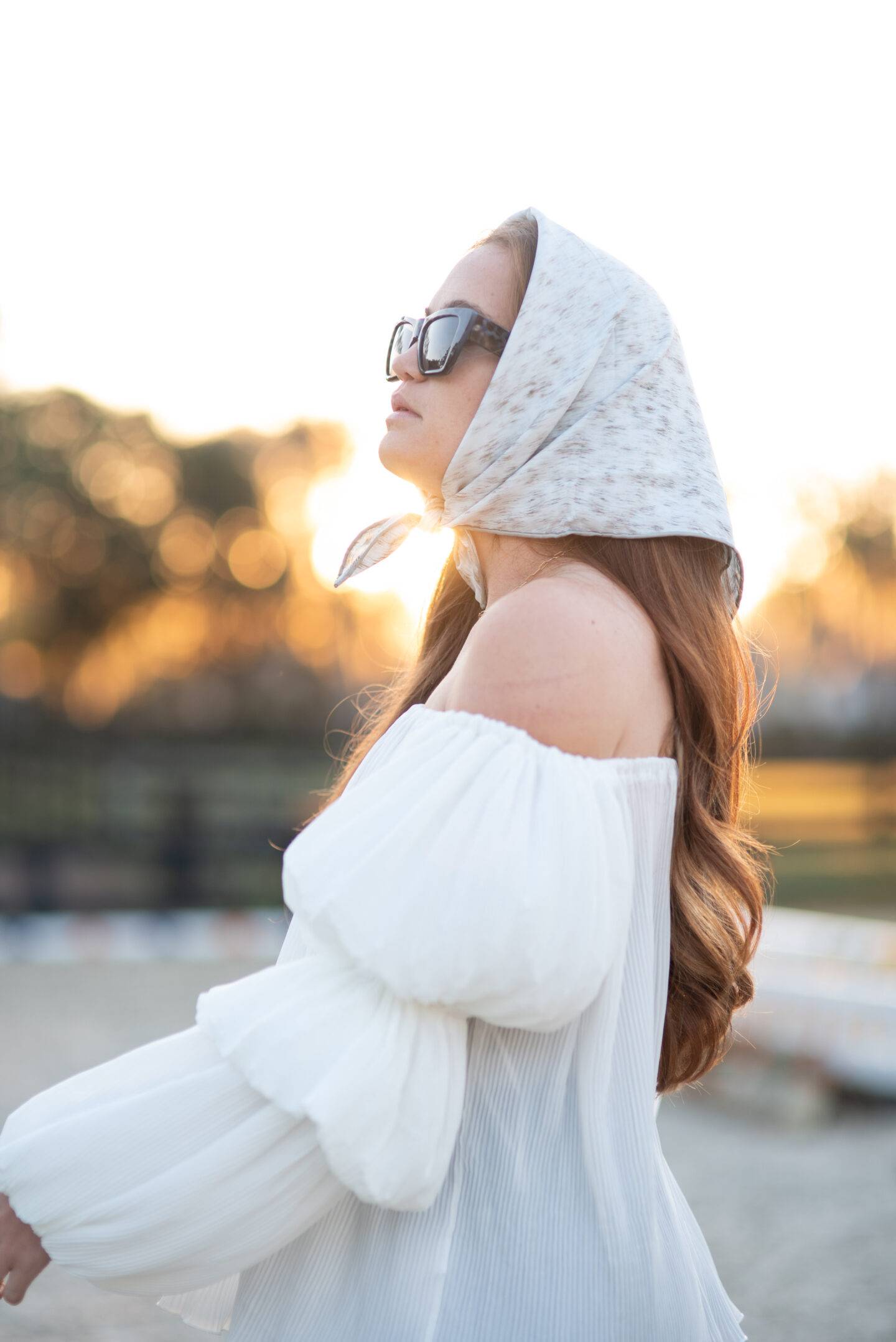 1. The Babushka.
Oh, the DRAMA! "Babushka" means old woman or grandmother in Poland and Russia, but is also has become one of the most high fashion ways to wear a silk scarf. I'll have to admit, I have never gone in public this way. If all the top models can pull it off in NYC or on the runway, I think 2022 is my year to give it a go!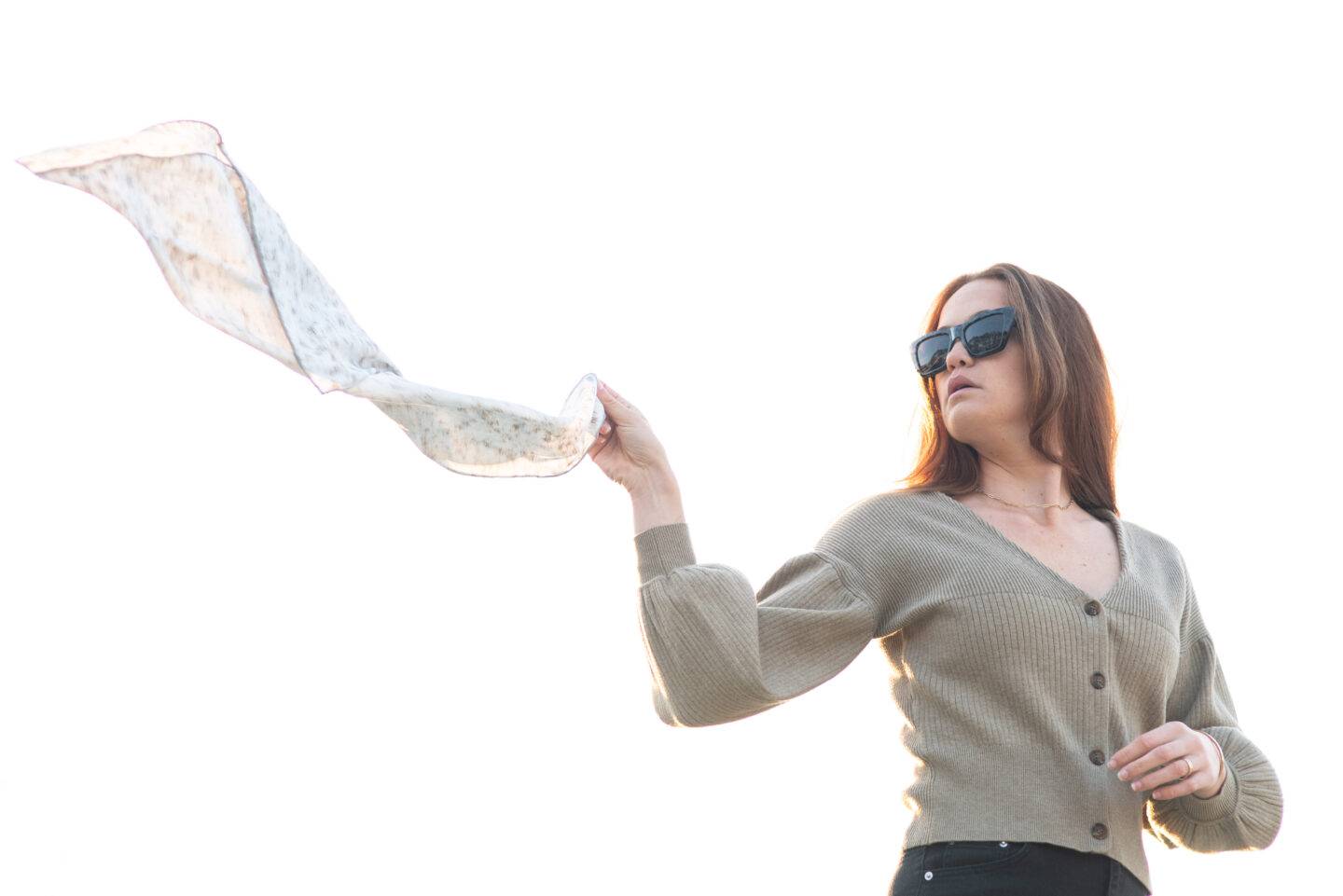 The scarf is officially live on the SAS Equestrian Home website. Which way are you going to try first? Head over my Instagram because right now we are doing a GIVEAWAY for one Fleabitten™ Scarf!
xo, B