So I did a thing…and I styled the iconic MES X DB Fille Cheval Jacket in Paris. I mean, could it get any more iconic than this?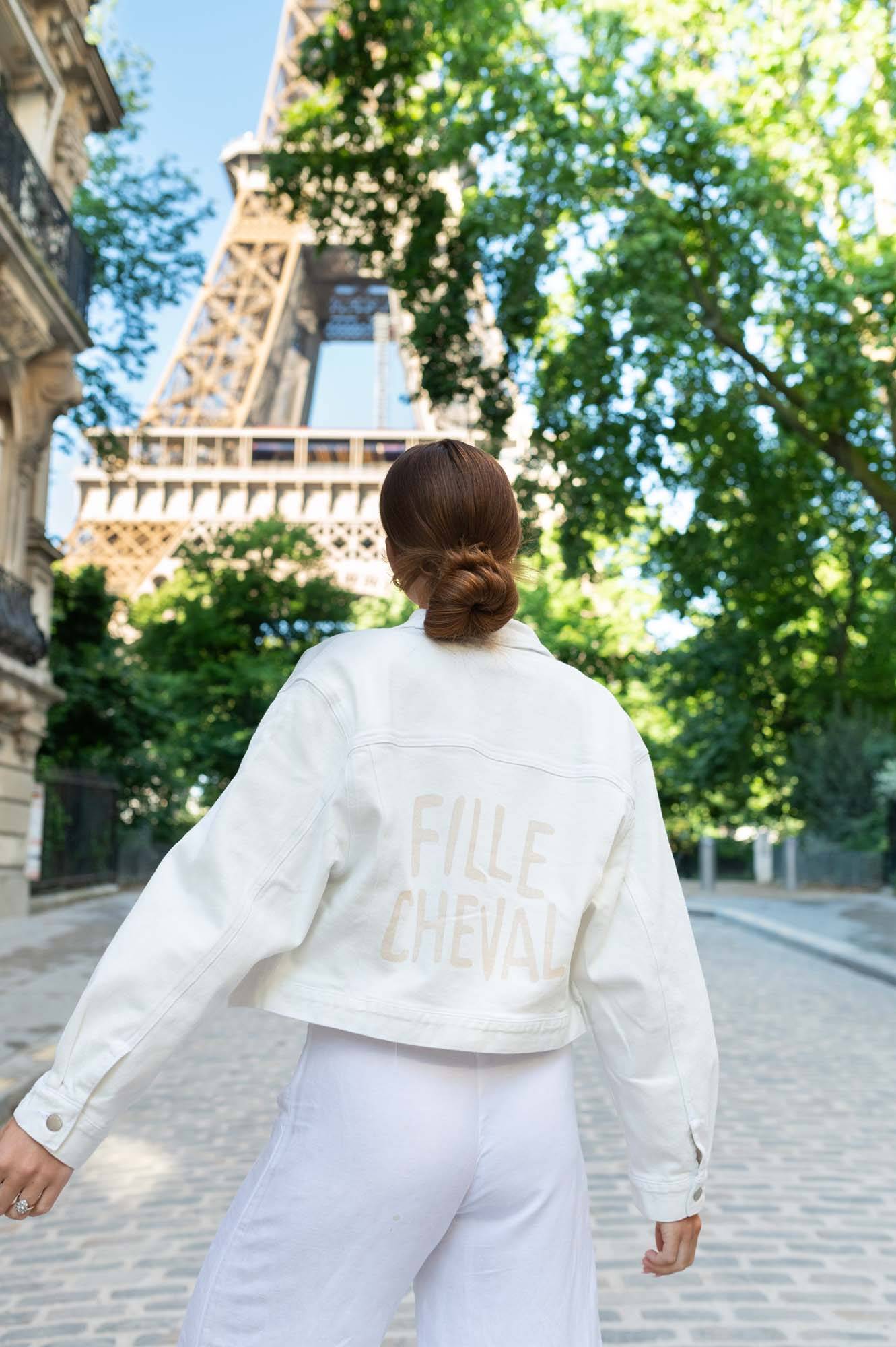 If you didn't already know, "fille cheval" loosely translates to "horse girl" in French! I created this design with my friend Leah over at Dapplebay, and this is the third MES X DB Fille Cheval Jacket we have released. I feel like I love each one more than the last, and this one could not be more perfect for summer.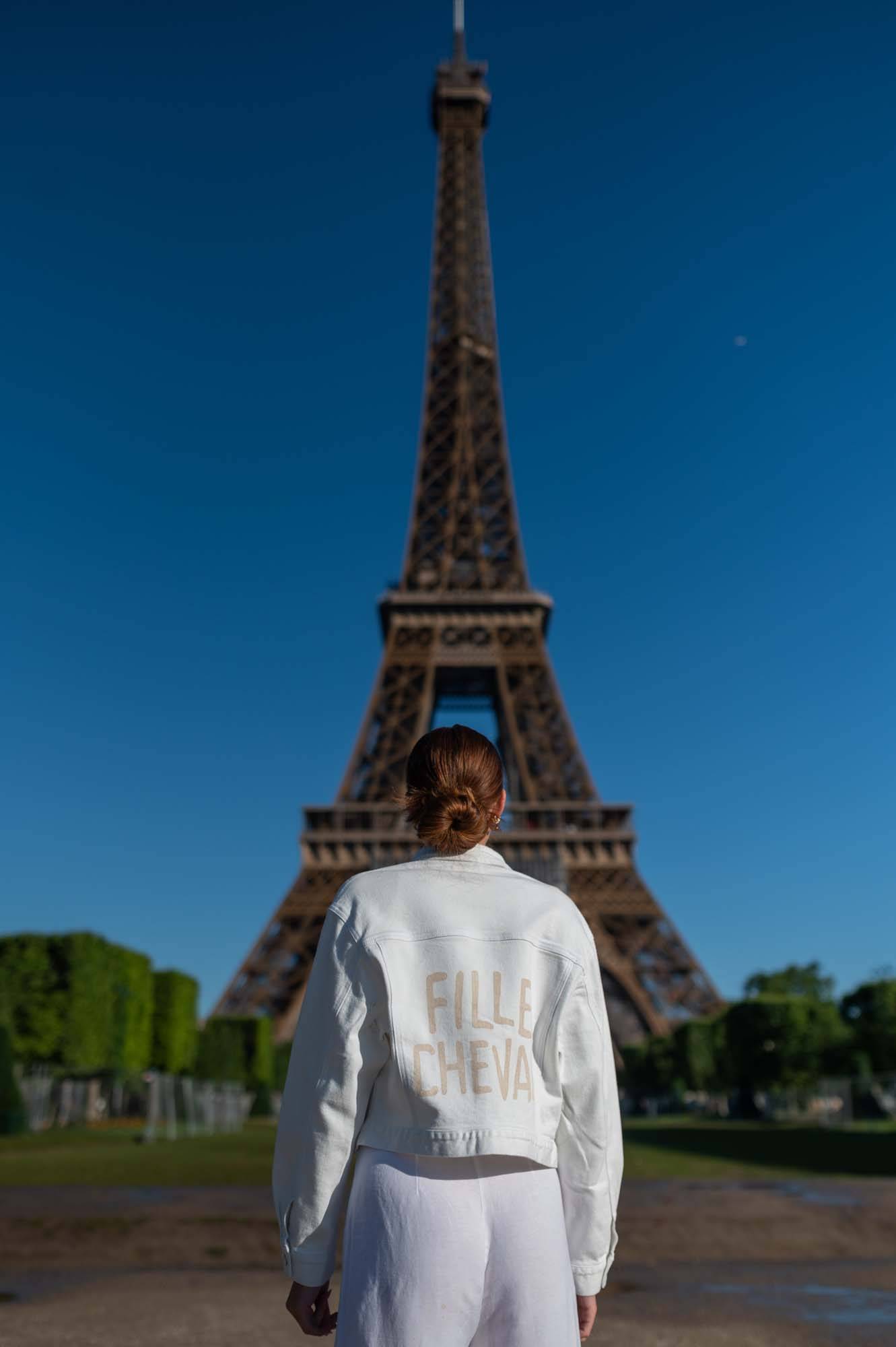 The white denim is such a classic, and it goes with literally anything you can imagine for summer! Here I paired it with flowy white linen pants, a ribbed off-white sweater tank, and classic gold jewelry for a simple, yet totally chic French girl summer vibe.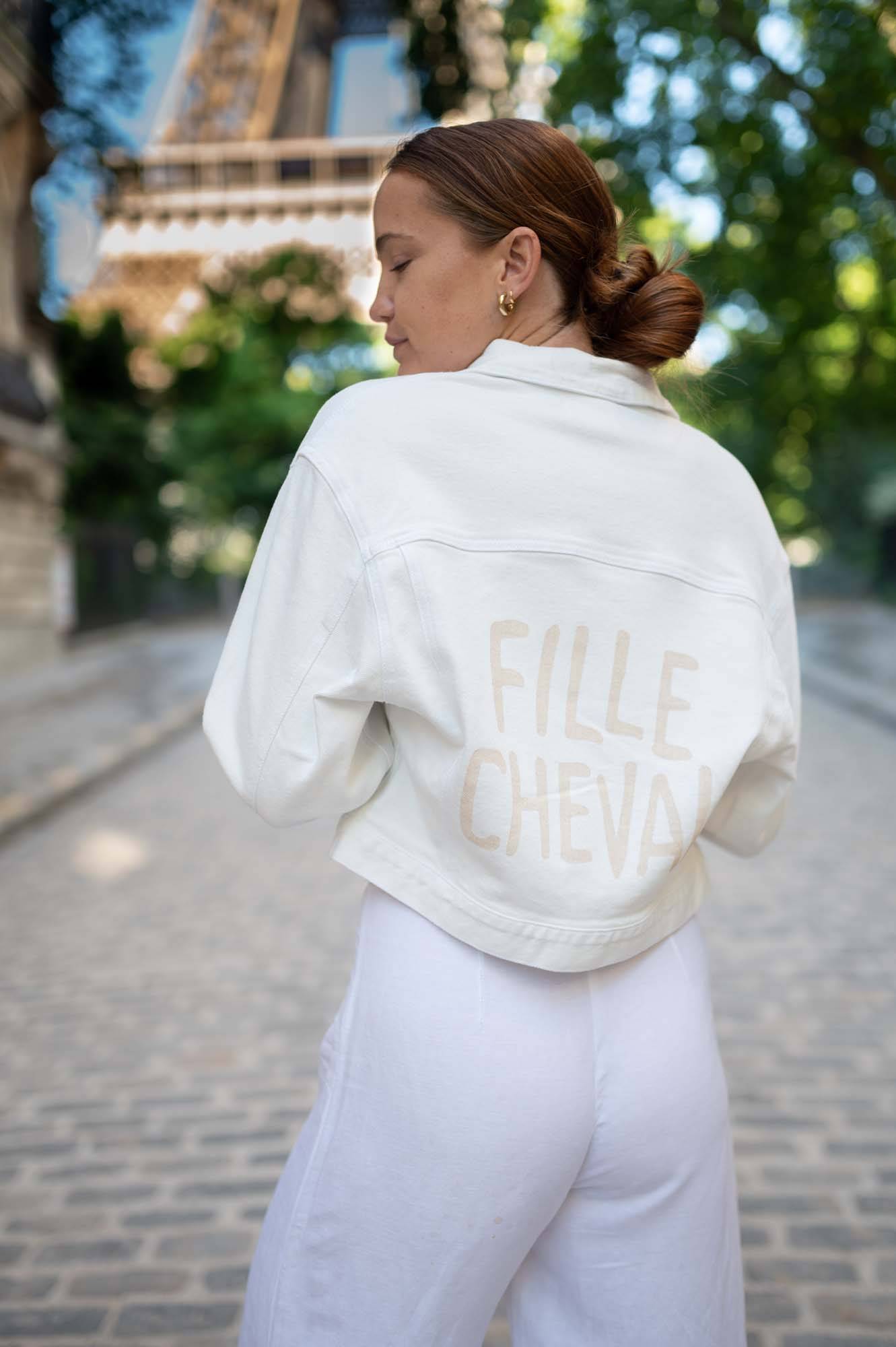 You know I'm obsessed with a boxy cropped fit…and this jacket is absolutely the perfect shape. It is so flattering! It's also super versatile – I even wore it with my fave BOTORI leggings for riding.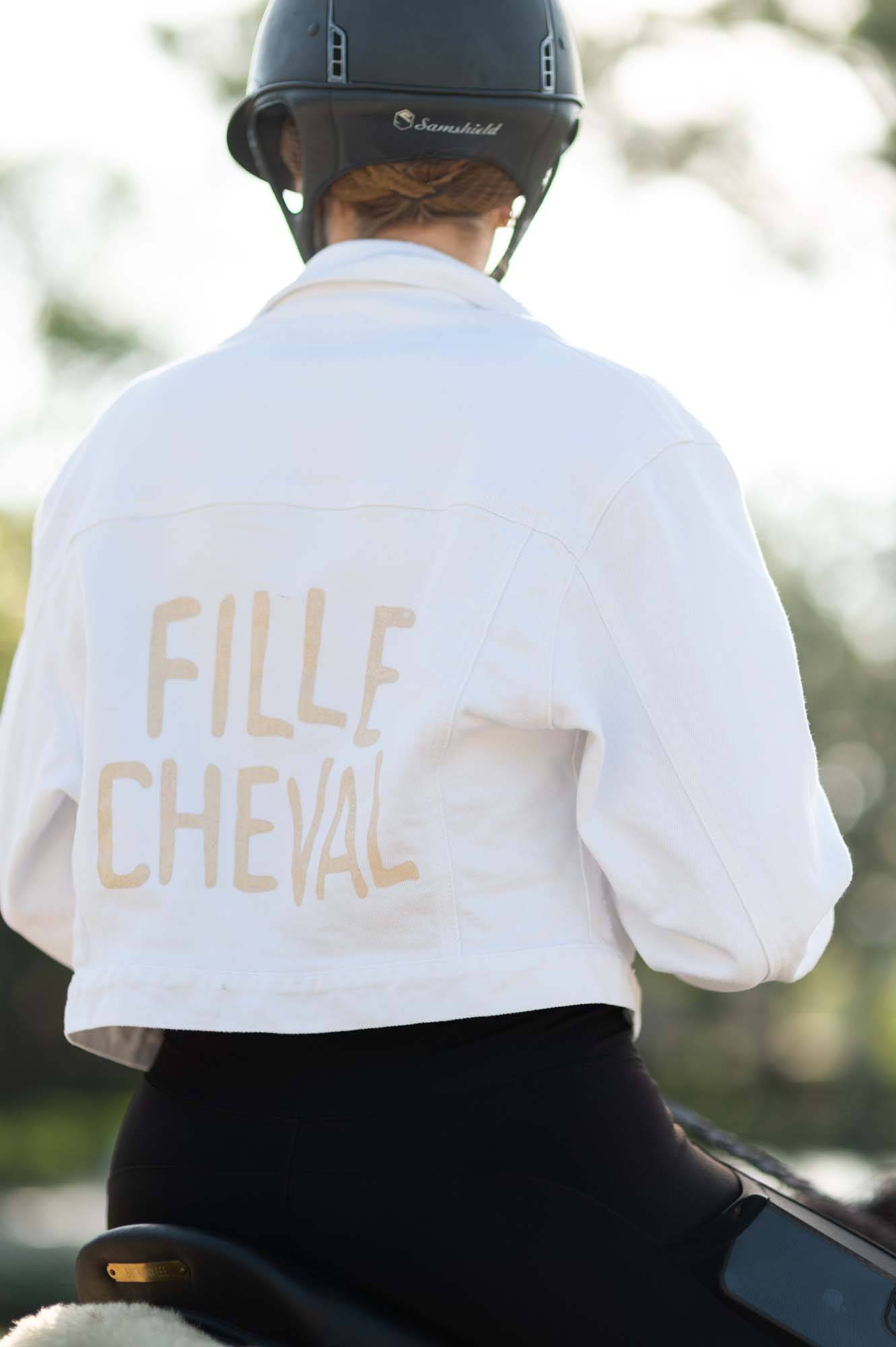 We've only got a limited amount of these hand-painted jackets, so if you've got your eye on one, don't miss out! These are truly limited to what we have on hand, and we've sold out of our other styles immediately. So hurry & go grab yours now!