The Audrey Shirt by Aisling Equestrian is an incredible riding shirt that is super lightweight and stretchy. It comes in many colors, and can – obviously based on the title – be worn in many ways! Here are 8 of my favorite ways to wear the Aisling Audrey Shirt outside of the barn!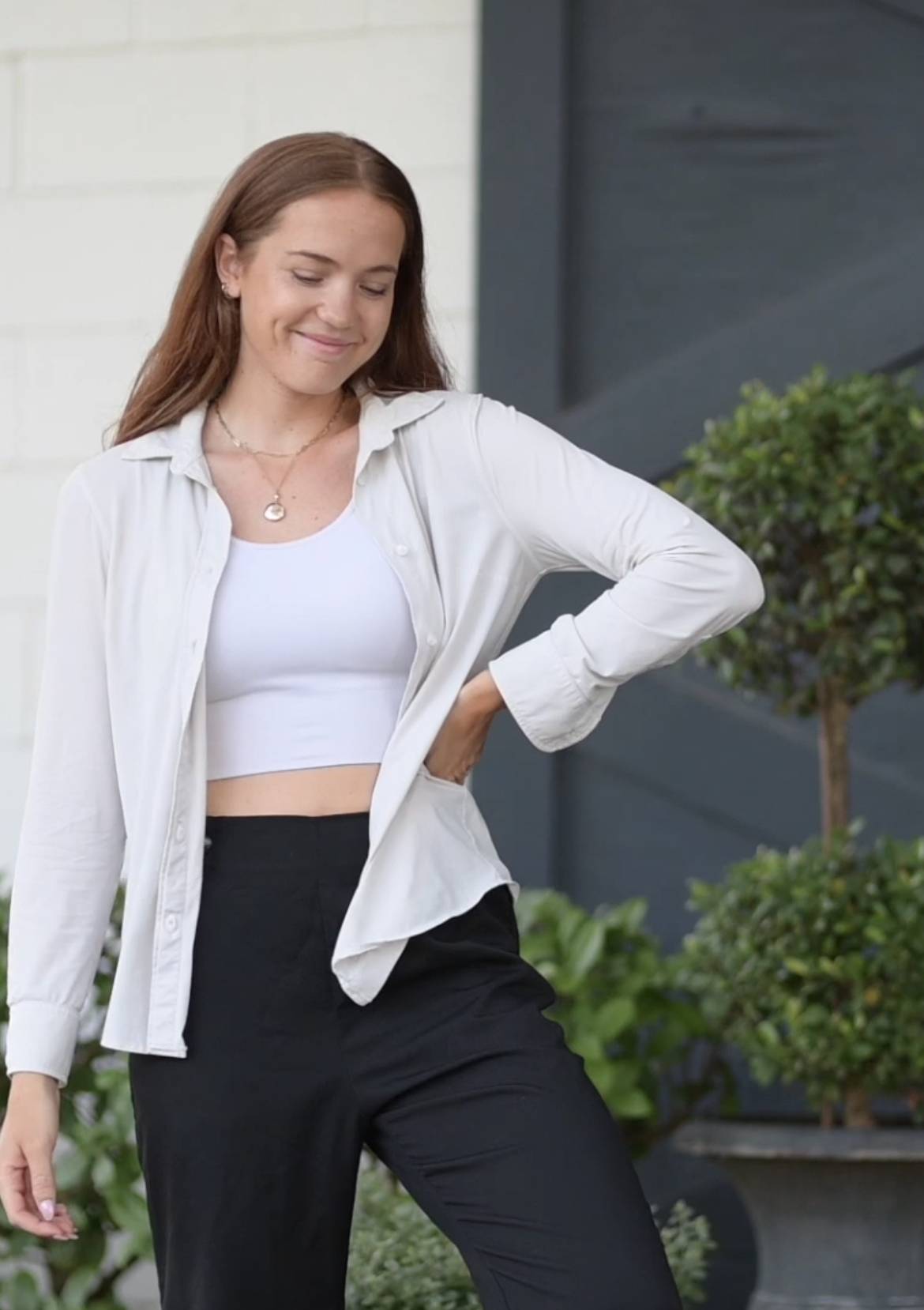 Option 1: Wear it open with a cropped tank. Super easy and chic with jeans, trousers, leggings, or even over a dress.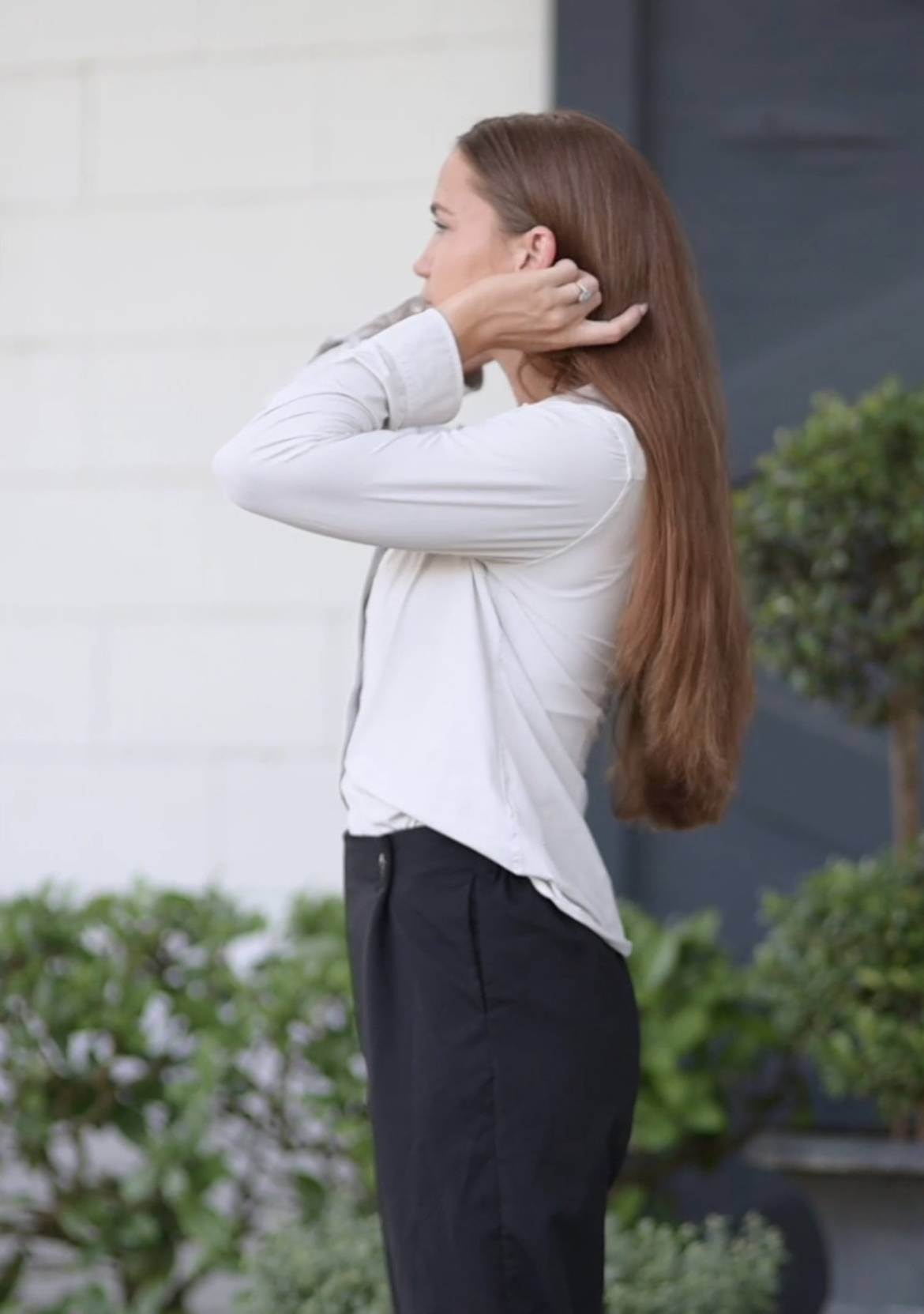 Option 2: French Tuck- the classic tucked in look in the front but untucked in the back.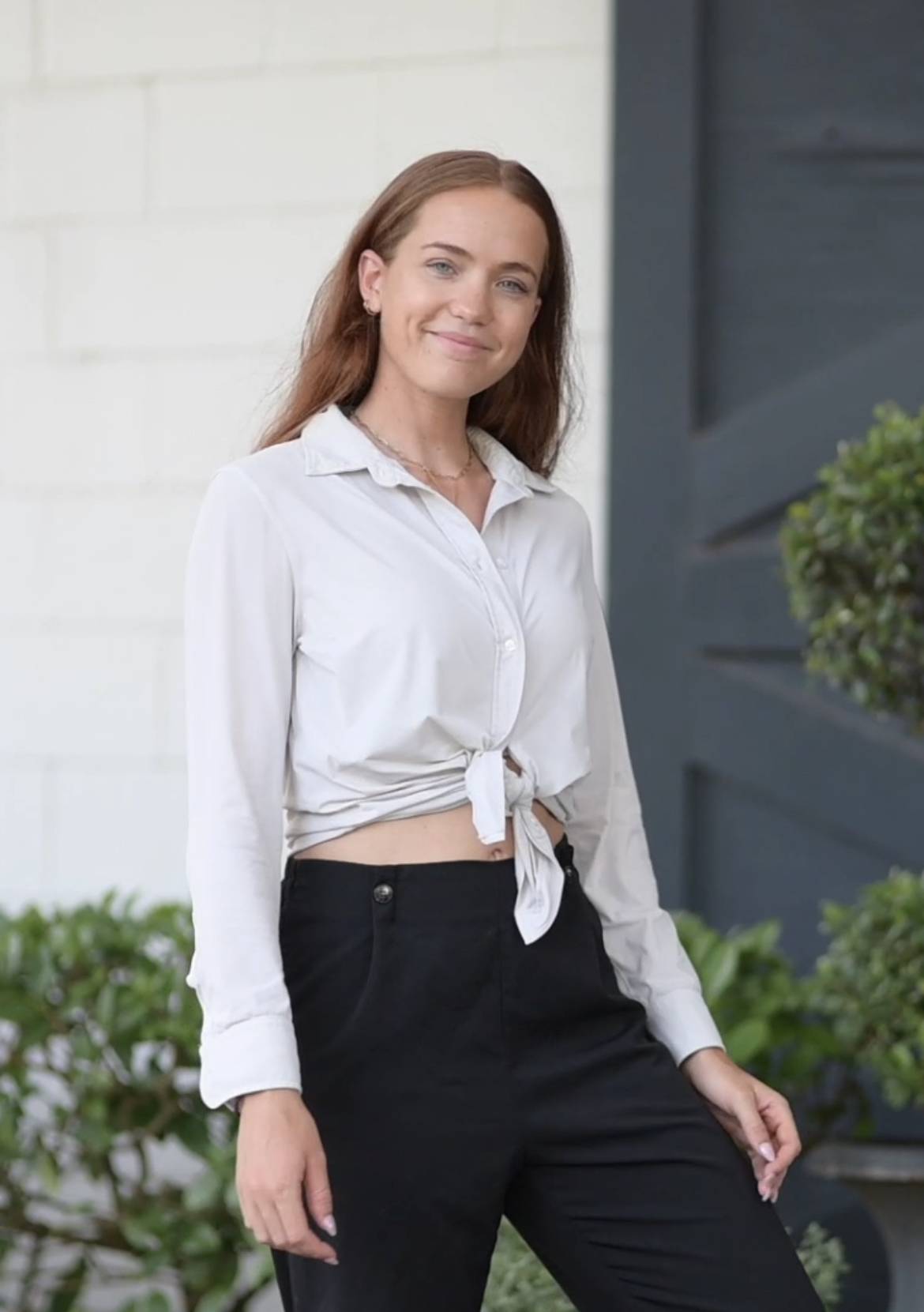 Option 3: Front Knot- One of the easiest and cutest ways to wear a button up!! I love this with a skirt or pair of shorts.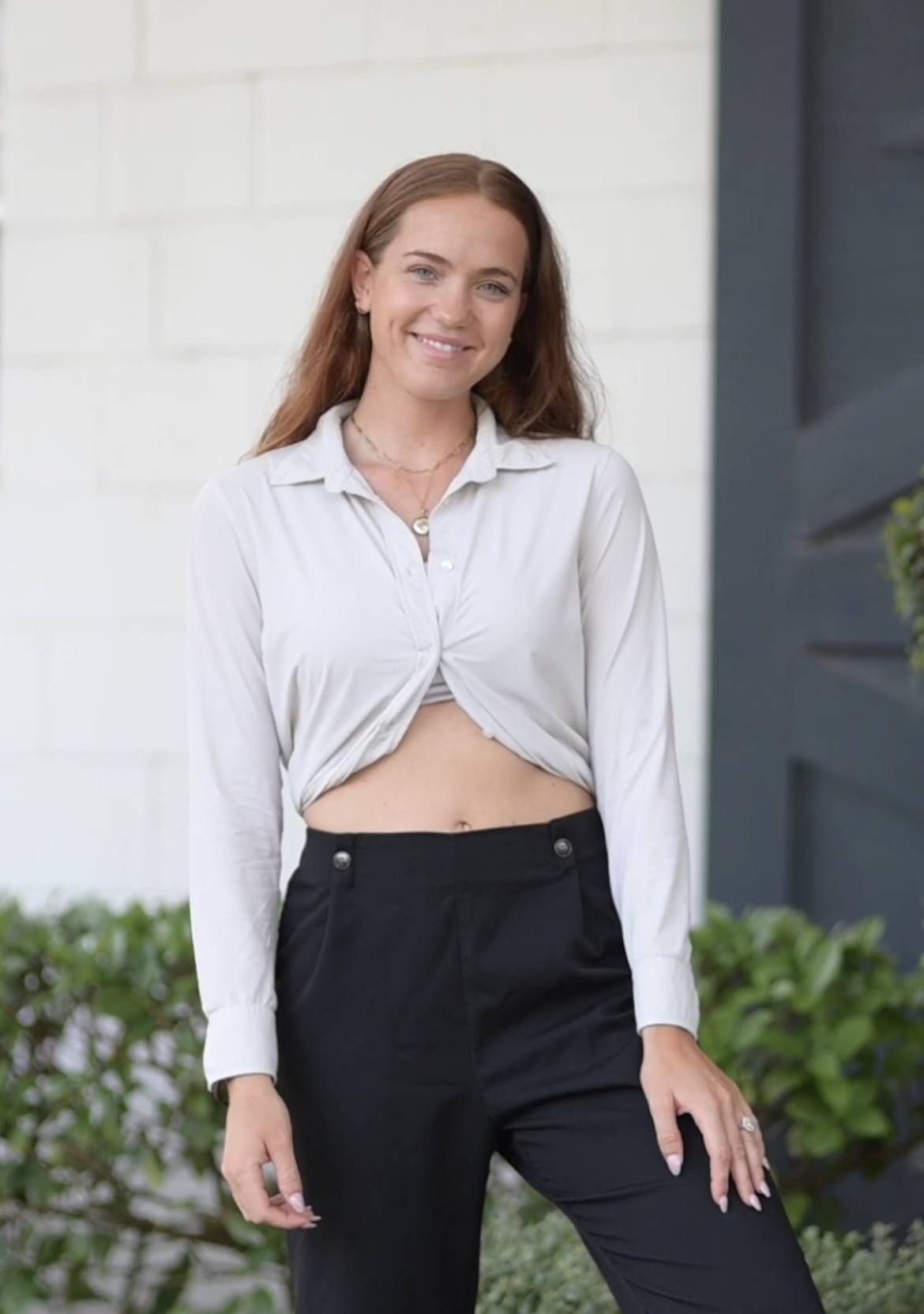 Option 4: Back Tuck- Buttoned in the front, tucked in the back is super unique but really fun twist on a blouse!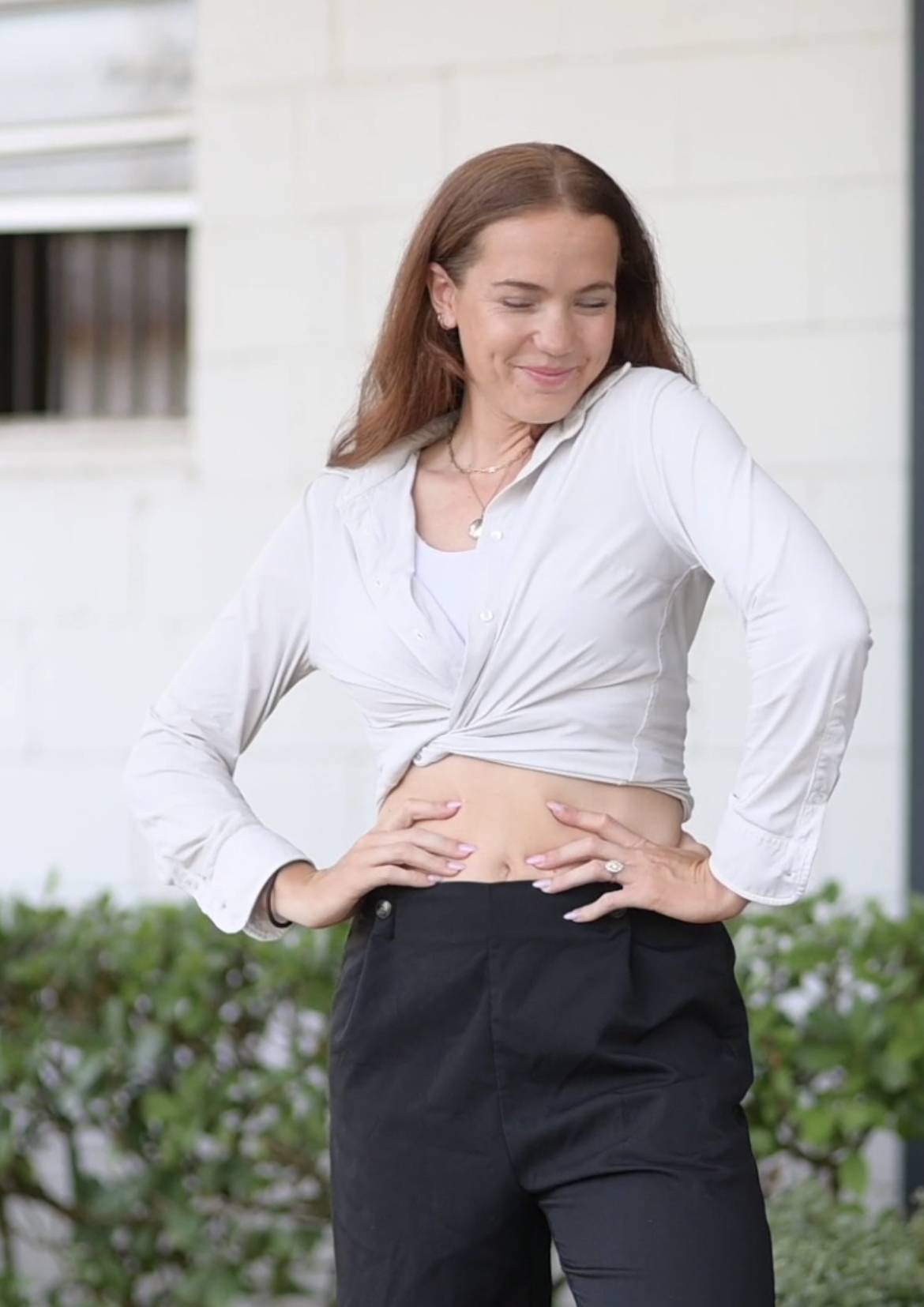 Option 5: Twist Front- Probably my favorite crop-style! I simply tucked them into my fitted tank.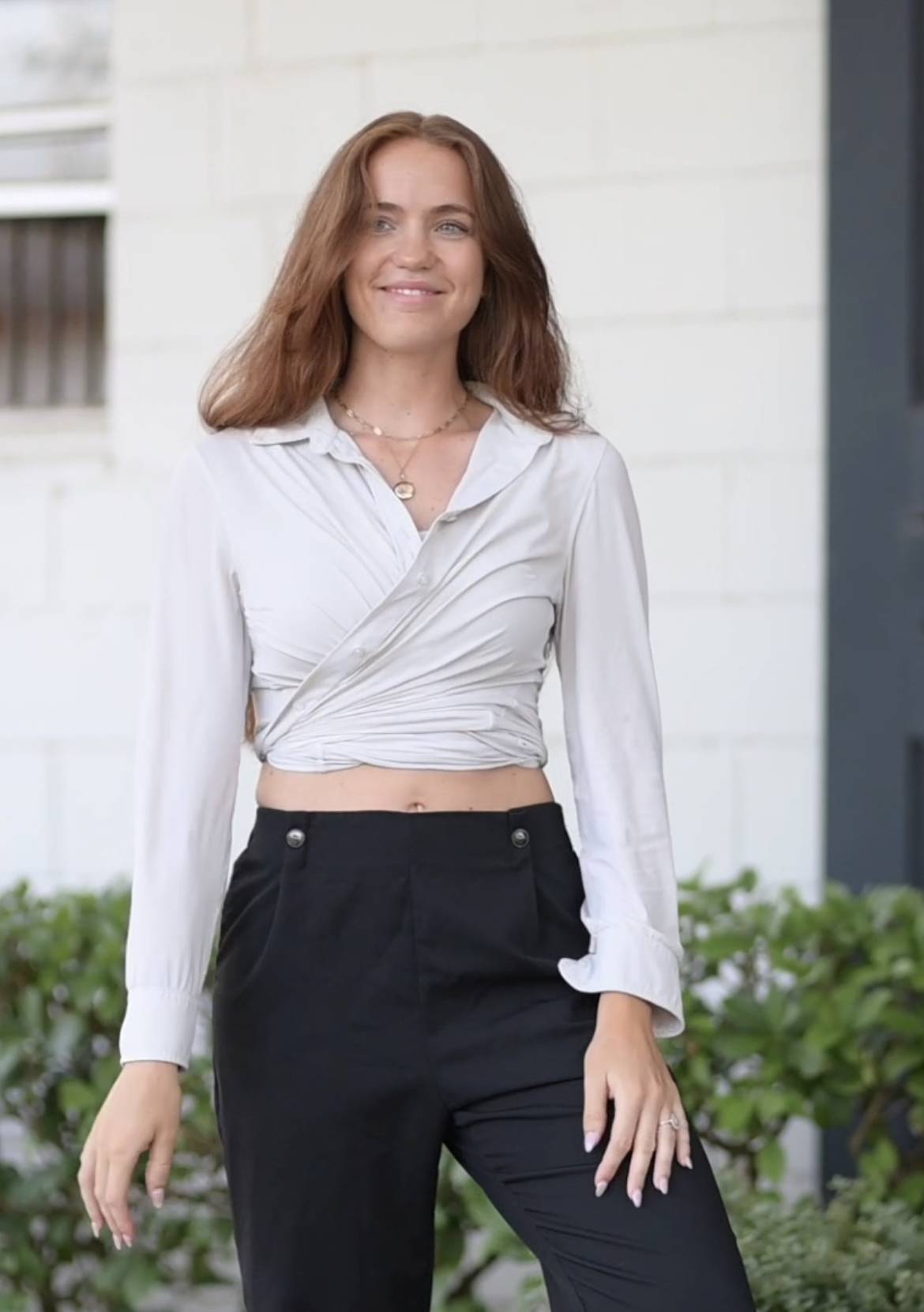 Option 6: Wrap Top- Similar to the Twist Top, this one is just tucked into the back of my fitted tank! I love this one.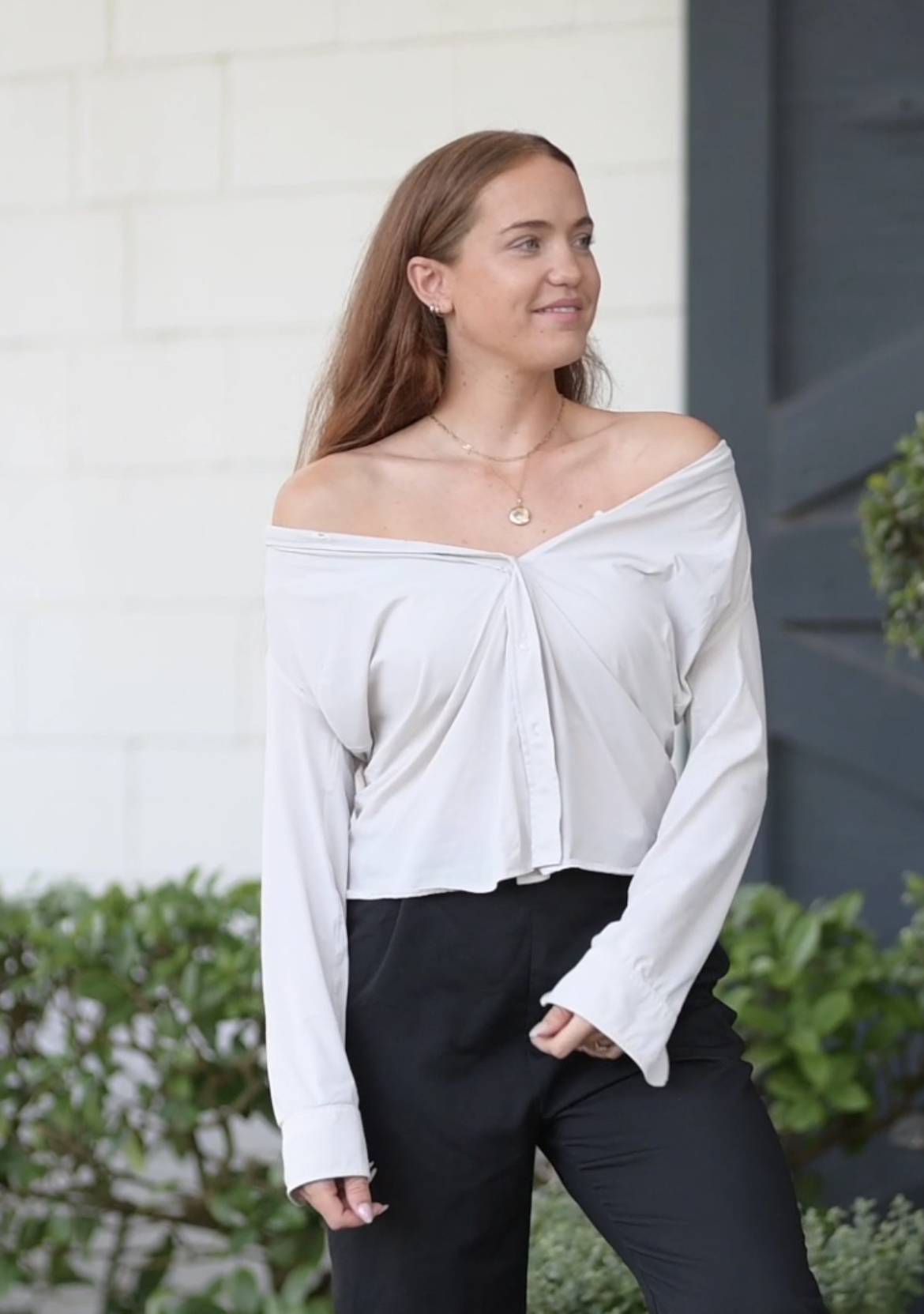 Option 7: Off the Shoulder- This is so cute, why don't I do this more often?! The extra fabric that falls down the arm just looks like a drop shoulder fit and is super cute untucked or tucked into trousers or high waisted denim.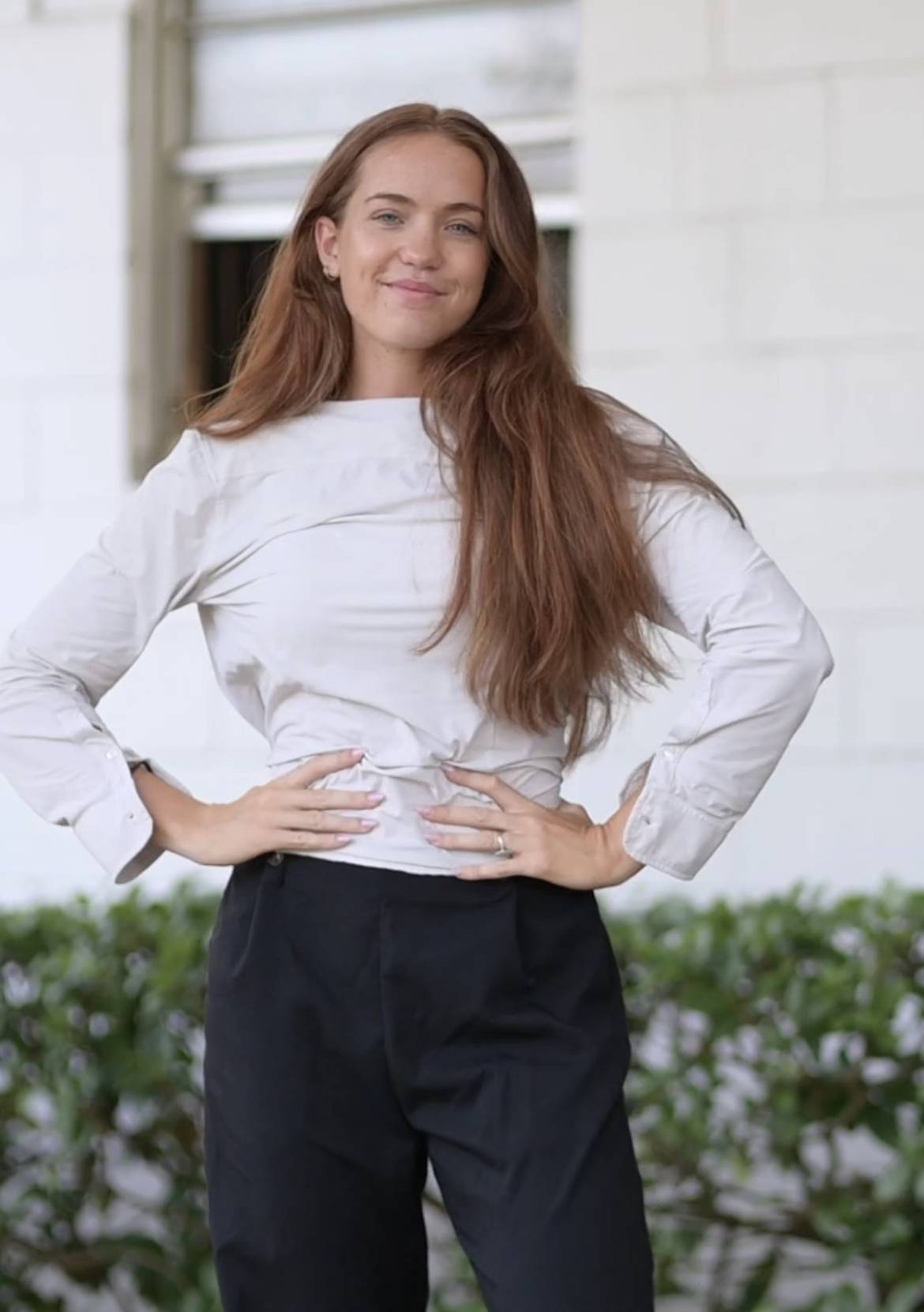 Option 8: Backwards- Not for the faint of heart, this one can be really cool. (I showed it with my tank, but obviously you'd want to wear a different bra situation to show off this backless look!)
SHOP THE AUDREY SHIRT BY AISLING EQUESTRIAN HERE!