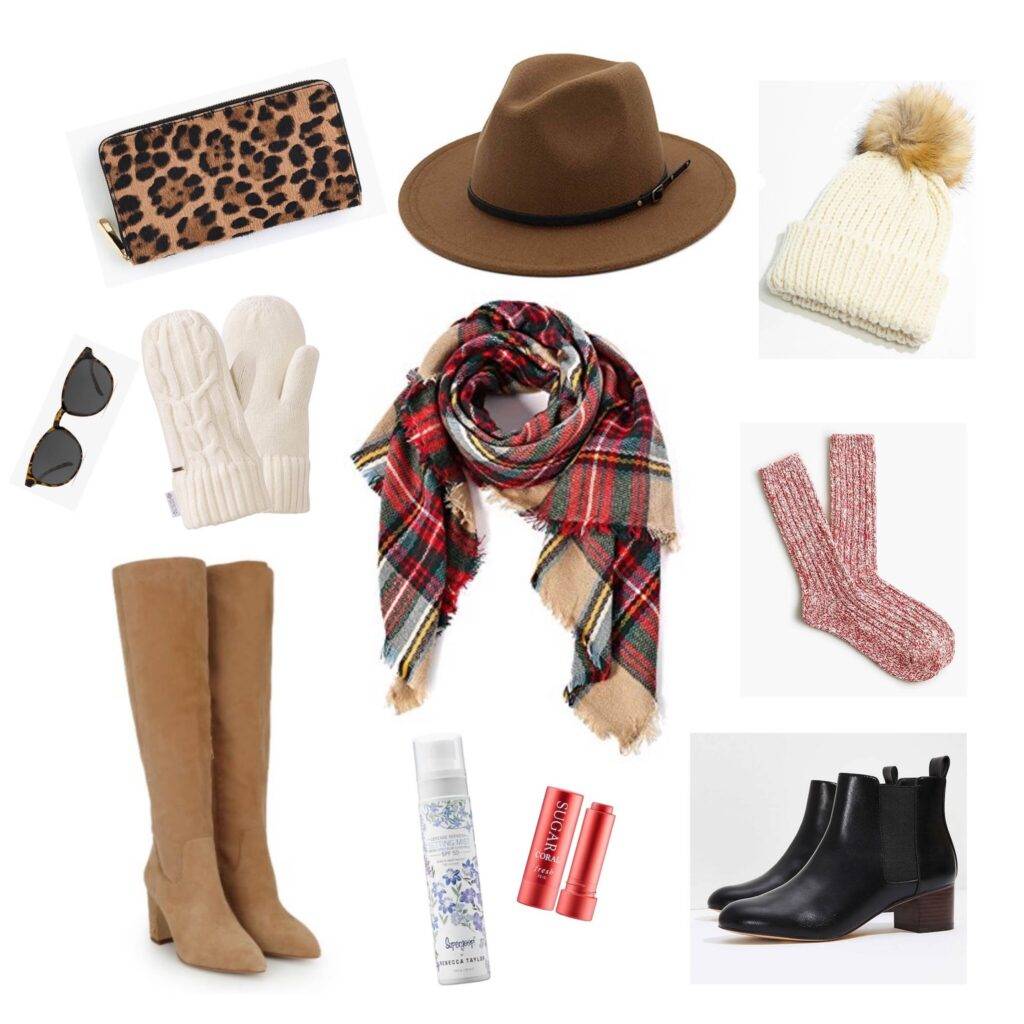 It is getting chiller and these 11 fall/winter accessories will help finish any outfit this fall and winter… and they make the PERFECT holiday presents for you.. or to gift yourself! They will ensure the transition between seasons is stylish and warm. Prices range from $12 to $200!
This awesome cream beanie with ribbed knit details is perfect for a cold day or as a gift this holiday season!
I don't know about you, but my feet are always getting cold. These wool socks are perfect to wear around the house or sticking out the top of your favorite pair of boots to add a little color! I live in these socks.
I have really been loving hats this season, and this one is the perfect complement to any outfit. It is lightweight and super comfy!
These boots will have you looking fabulous day or night. The light color helps them match just about any outfit for any event this season! I have owned these for over a year and I wear them all the time.
The perfect ankle boots are a chilly season staple. These are my favorite because they are super versatile and durable. The leather finish will never go out of style!
This super chic wallet is the perfect gift for the fashionista in your life. The contrasting animal print and leather make it classic and stylish. The inside has a ton of storage to keep everything organized!
These sunglasses are a staple! They are perfect for any season and the tortoise pattern looks good on everyone. I have a pair and I absolutely love them.
These windproof mittens are a necessity in the winter! They have fleece inside which makes them super soft and warm. They would make a great gift for anyone who loves to spend time outside.
Many of us forget about putting sunscreen on in the winter, I know I certainly have. This setting mist is perfect for the winter because you can spray it right over your makeup. It will help your skin to feel amazing!
This color goes with ANYTHING! It is also super hydrating so in the dryness of the winter there will be no chapped lips. Sugar also makes many other colors in case you need something different.
A chunky scarf is super warm around this time of year. The colors of this scarf are super festive, and it could also work as a shawl over a holiday dress!