If you've been keeping up with me on Instagram, you probably saw the At Home Horse Show that I did with the girls! It was such a fun day and a great warm up for upcoming shows, since it's been a while since their last show.
To set up, I drew up 2 courses and posted them outside the ring. Isha and Raina came in their show clothes (jackets and all, even though it was over 90 degrees!) and brought some old ribbons, sashes, and a medal.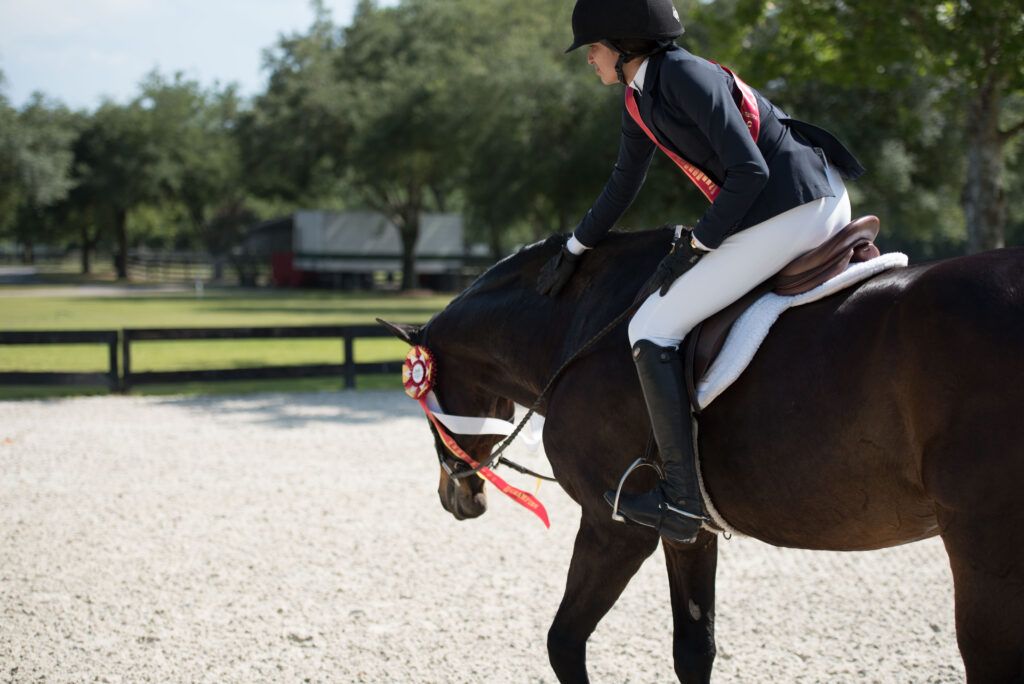 Then, they drew their horses out of a hat! Isha ended up riding Teddy and Raina rode Lux. They were able to walk the course and do a quick warm up, and then it was on to the rounds!
We started with the hunter rounds, and Isha encountered Teddy's occasional problem of getting nervous in lines. He has come a really long way and the girls are doing a fabulous job with him. Isha did so well during the horse show and was able to finish the course without circling.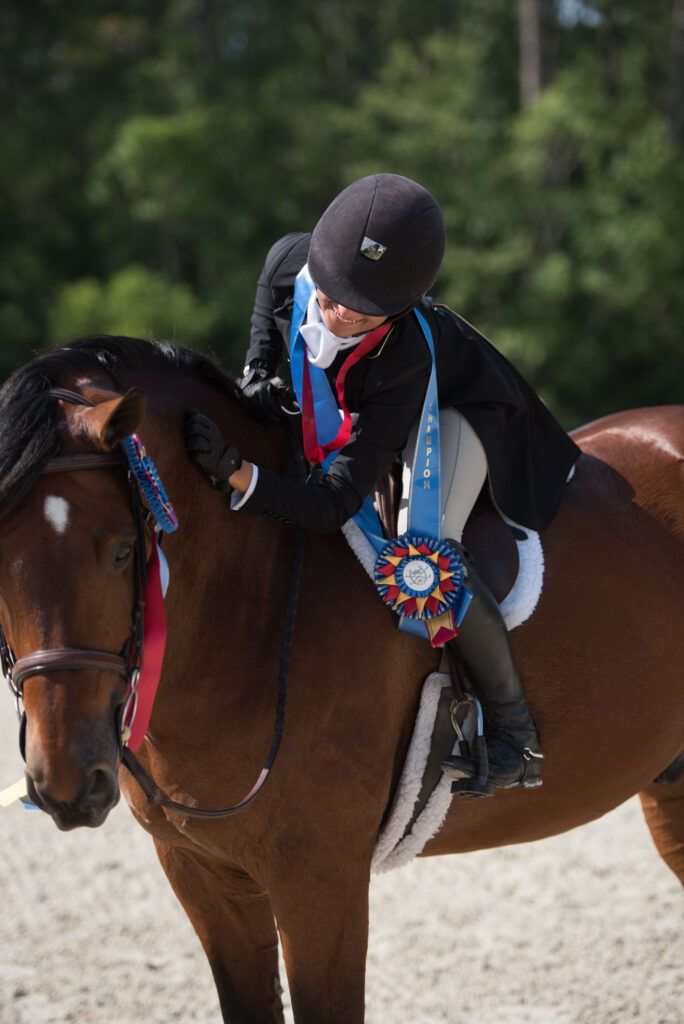 Raina's hunter round was super smooth, even though Lux is definitely not a hunter. She had a few tight spots, but she made it work!
In the handy rounds, both girls did really well!
It was fun to be in the judge's position, but to also know what they've been working on in lessons and see them put their hard work to use in a show setting. Both girls really impressed me, as usual! I wanted to do something fun for them to celebrate the start of summer, but also use this as an opportunity to get back into a horse show riding format to brush any dust off before the summer show season.
After I averaged their scores, we did an award ceremony and took pictures with their ribbons! Raina and Lux put in some pretty consistent rounds, but Isha and Teddy were awarded champion, and also got a "bravery medal" for finishing the course and working through Teddy's nerves 🙂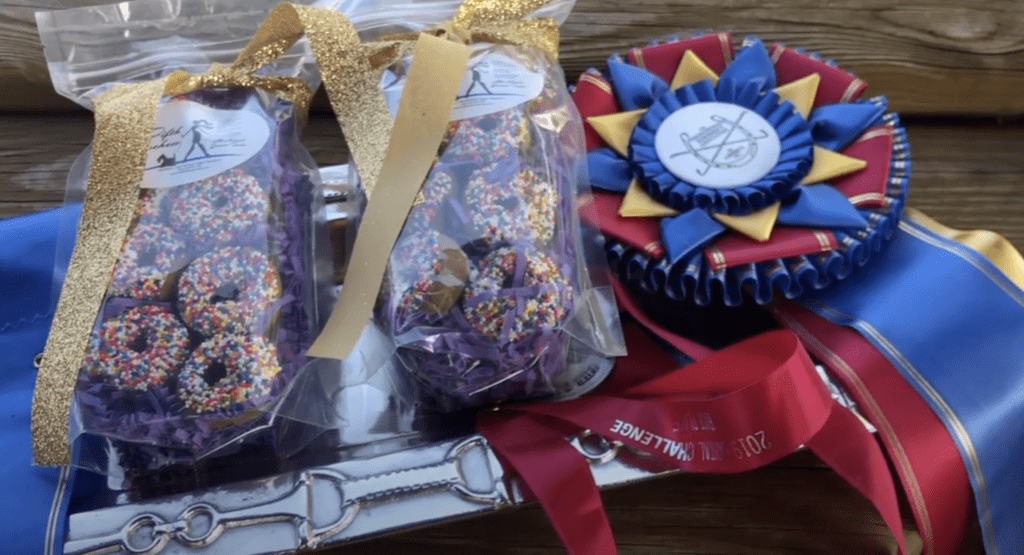 Both girls got special surprise prizes too! The horse show as sponsored by Snaks 5th Avenchew who gave each of them a bag of treats, which they were super excited about! I think the horses will be very excited about this prize too – they absolutely love these treats! We got the most adorable donut shaped treats with rainbow sprinkles. Seriously adorable.
To top if all off, we celebrated with a cake… my aunt's famous Ice Cream Pie you may have seen me make once or twice during quarantine! So many of you have been asking for my recipe, so here it is:
ICE CREAM PIE
Ingredients:
1 pack of Oreo's
1 stick of melted butter
1 can of evaporated milk
1/2 package of marshmallows
1 package of semisweet chocolate chips
Ice cream (I prefer vanilla, but you can choose whichever flavor you like best!)
Instructions:
Mash the Oreo's into a crumble, combine with melted butter.
Press the mixture into the bottom and up the sides of a circular pie pan to form a crust. Make sure to spray it with non-stick spray first.
On the stove at medium heat, combine the evaporated milk, marshmallows, and chocolate chips. Once the mixture comes together, spread half of it on top of the crust and put it in the freezer to form a fudge. The longer it stays in the freezer, the better, but you really just need it to cool.
Put a layer of ice cream on top of the fudge.
Add more fudge on top! I like to use a piping bag (or a ziplock with a hole cut in the corner) to drizzle fudge on top, but if you love chocolate, add a whole extra layer!
Put it back in the freezer until you're ready to eat it.
We had such a blast with this show that we plan to make it our annual Start of Summer At Home Horse Show! The girls really appreciated having the practice and it was fun for me to see all the work we do in lessons being used!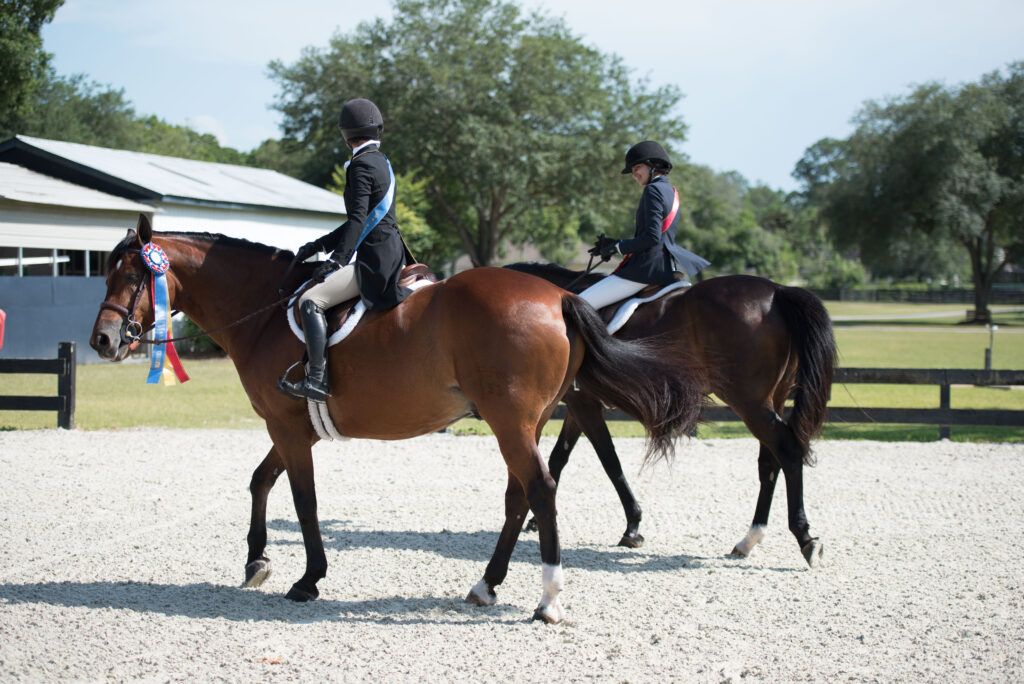 If you do your own at home horse show, let me know how it goes!
xo,
Bethany