I sometimes find it can be a little tricky to decide what to wear to a horse show if you aren't riding. I often wear theses "spectator looks" when I am training because they are subtly equestrian, protective from the sun, and really comfortable. I can ride in all of these pants if I still need to hop on a client horse in the morning, but paired with the right tops and accessories, they look really cute and casual for a day at the show. I named them for no particular reason other than I will probably pack these looks at these venues this summer!
LOOK 1 – OCALA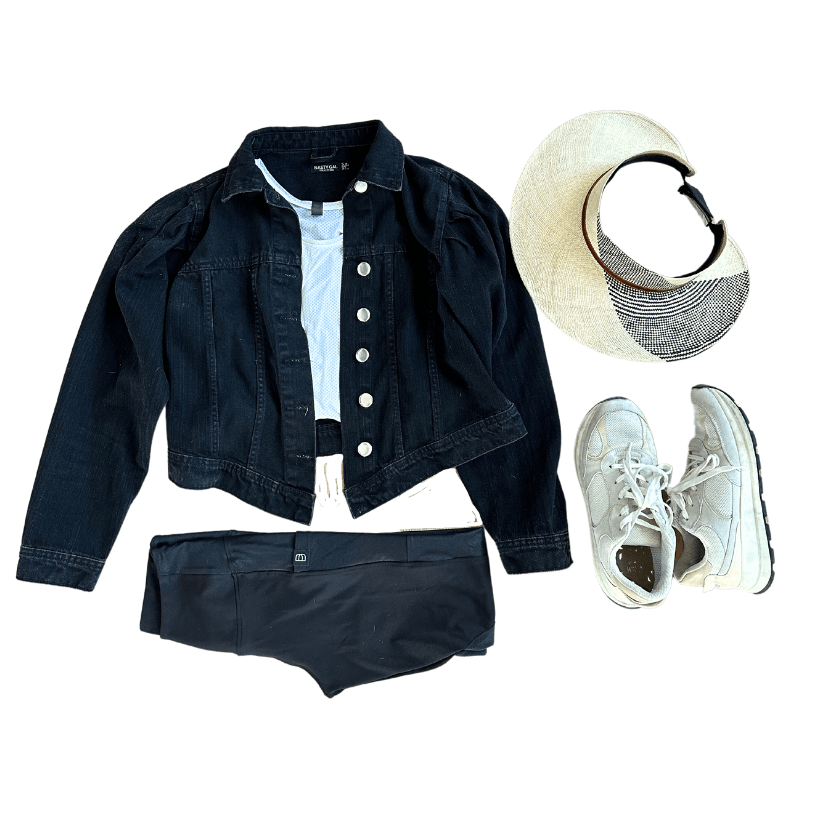 This look is fun! At first glance, it seems like a basic little black, white, and tan look. But if you look closer, I added some major interest in the details! The BOTORI leggings have the faux leather panel down the side which is so flattering and luxe. Then I tucked in a white BOTORI tank which breaks up the black and really connects the accessories in. I love this cropped Zara denim jacket because it shows off the leggings and the slight puff in the shoulders is so feminine! I finished it off with a pair of beige and white H&M sneakers that go so well with this fun Freya sun visor. I think this vibe is fun for WEC Ocala because it's a little glam while still being subtle.
---
LOOK 2- THE HAMPTONS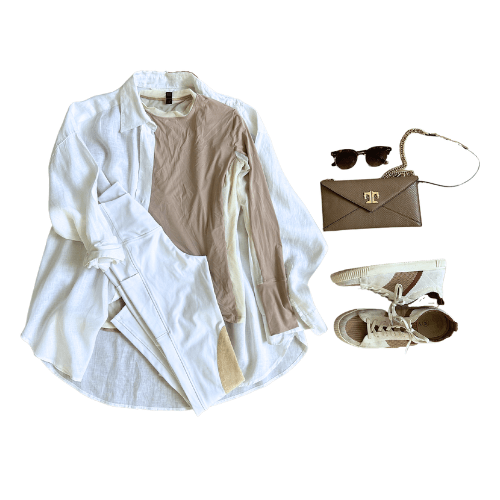 While I marked this look for "The Hamptons," I really think a look like this is a go to for any venue all summer long. I wore a look very similar to this at the Miami GCT and I plan to sport a similar style to Devon, Kentucky for Derby Finals, and The Hampton Classic. I'm just a sucker for a white look, and the pops of tan are just so chic. I started with a pair of BOTORI white Kate Riding Pants and a BOTORI Riley top in Taupe + Ivory as the base and topped it with an open H&M linen blouse, Vivaia sneakers, Tucker Tweed clutch, and sunglasses.
---
LOOK 3 – MICHIGAN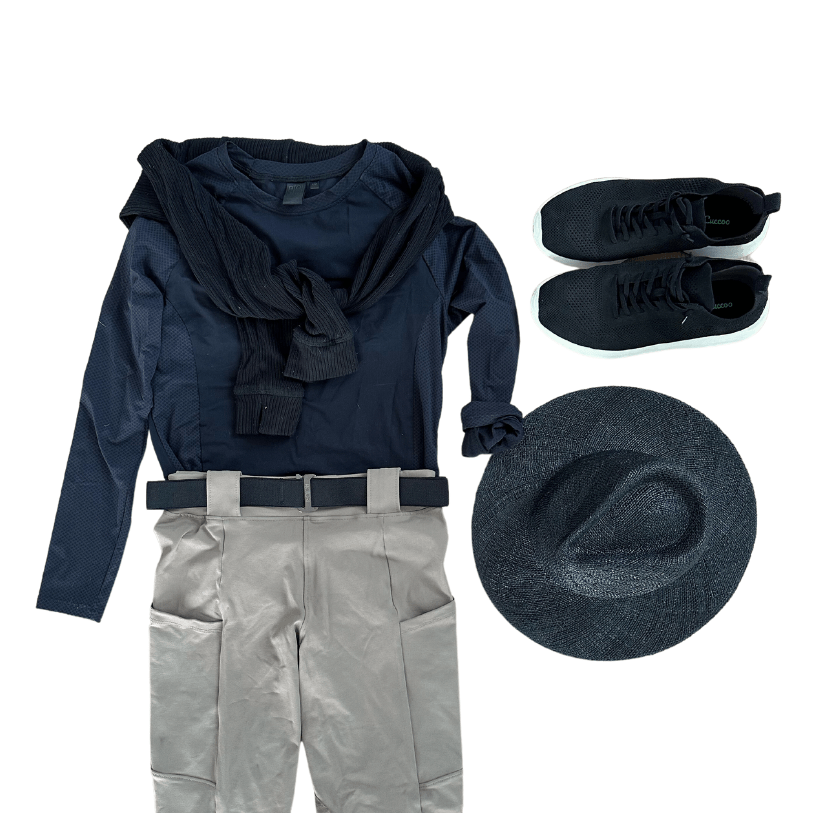 This sporty look is great all summer long, especially when it's a little chilly in the AM. I added a monochromatic black Solid Citizen top over the shoulders of a black BOTORI long sleeve tucked into Taupe BOTORI Adler Breeches and Black Slide Belt. When I was taking photos of this look I actually thought a black baseball cap fit the style more, but my husband Ethan STOLE my favorite one to play in a pickle ball tournament!! So I got it back and swapped it out with the woven sunhat.. I think it goes better with the aesthetic and is great for a venue with a bit of walking, or if you maybe have to get on one horse and the rest of the day you are spectating!
xo, Bethany