There is truly a bag for every occasion and that goes for the equestrian life, too. Being the bag lady that I am, the Schulz Collection has caught my eye from the beginning of their launch! It is so strikingly beautiful while looking so durable. I have been on the hunt for equestrian bags and wanted to see if Schulz is as good as I've been hearing. The 1912 Collection is named in honor of Dressage's first year in the Olympic Games! This three piece collection includes a Groom Bag, Boot Bag, and Helmet Bag and I was SHOCKED when they arrived at my doorstep.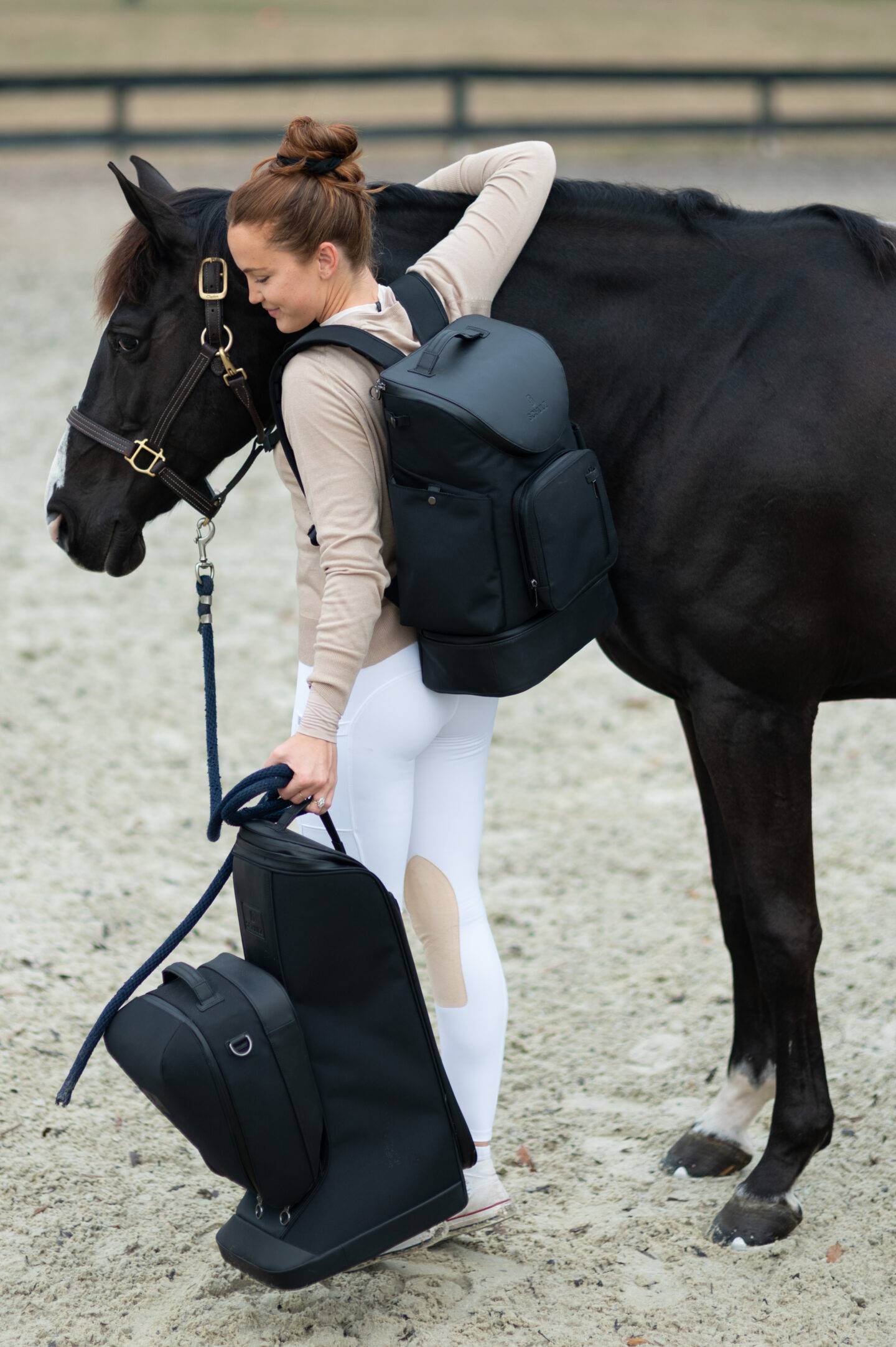 First off, I'm a sucker for packaging, and literally every zipper, every compartment was carefully wrapped and protected. The packaging was beautiful, even down to the tags and info cards. It just really got me even more excited about these pieces! Then after I unboxed everything… Wow. Schulz is unlike anything else I own or have seen. They pieces stand alone in their uses but also quite literally stand alone physically. I love that they are so structured that they don't flop over!
GROOM BAG
Let's talk about the backpack first. The Groom Bag has so many compartments, it's crazy. I think it's the ideal groom bag because it really caters towards keeping an organized backpack for grooming supplies, towels, spray bottles, and even an extra pair of dirty shoes or something you'd want to keep separate from the rest at the bottom. It's quite a large backpack and so durable which is why I think it's ideal for luggage for a road trip, flight, or packing things safely in a trailer.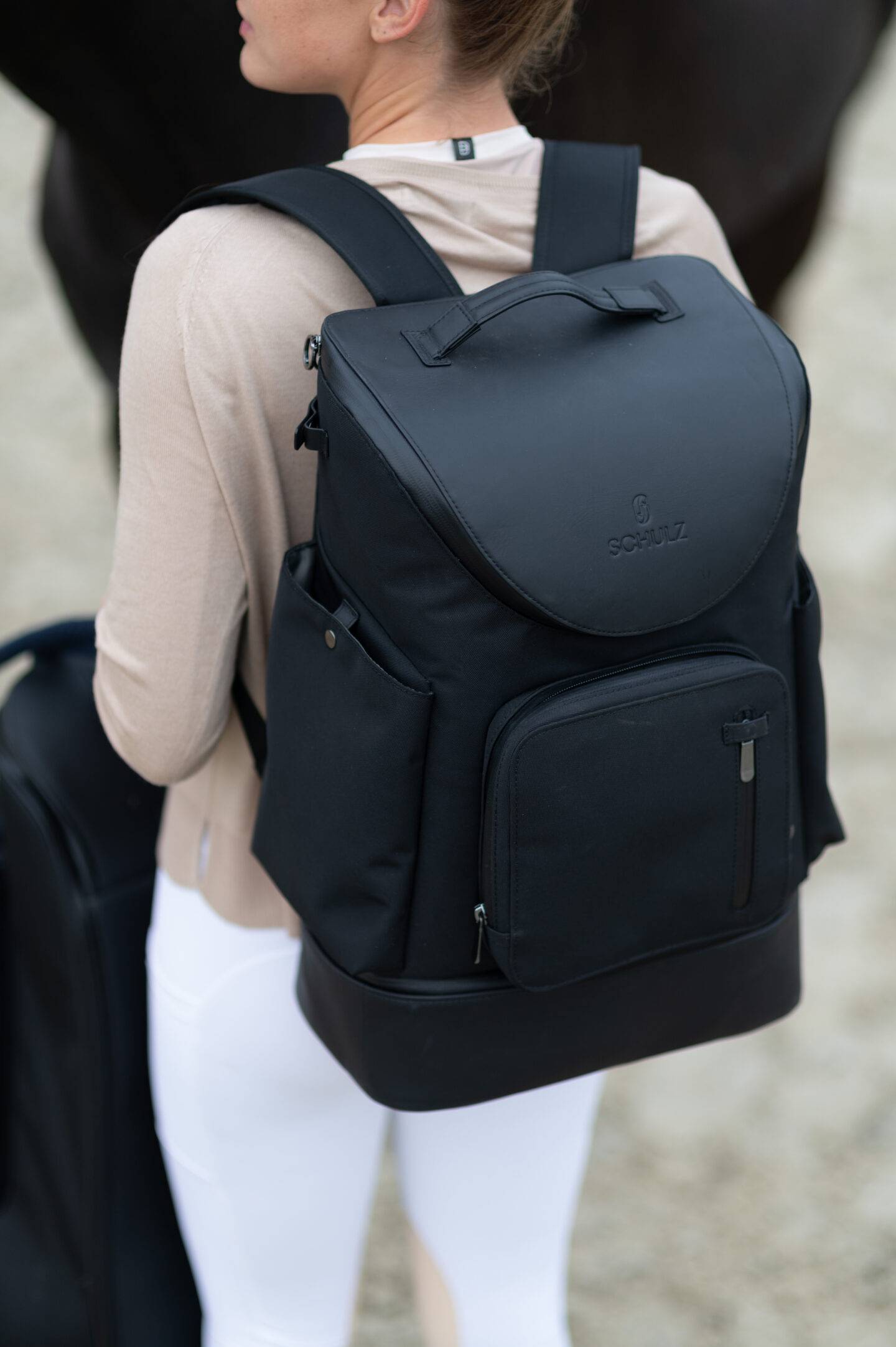 BOOT & HELMET BAGS
The Boot Bag is really cool. I love how easy it is the put your boots in it because it zippers all the way down the front and opens almost like a door! then you can simply slide your boots in and zipper it back up. One of the most unique qualities of the Schulz Boot Bag is its connection (literally) to the Helmet Bag! Two stand alone products actually connect with a cool metal interlocking patent-pending docking system allowing you to easily carry both. Because let's be real, us equestrians are constantly trying to carry too much at once (ie. saddle, backpack, boots, helmet, blankets, sunglasses, iced coffee… the list goes on!) I think this latch is so brilliant to combine the Helmet Bag to the front of the Boot Bag. I love the helmet bag because it really does its job nicely of securing arguably our most important piece of riding equipment. Without a proper functioning helmet we can put ourselves in a lot of danger, so having something that really protects the main item that protects you is pretty important in my book! There are a lot of riding backpacks that also store your helmet which is very functional, but I think if you have the space, this is a great and safe option for safely transporting your helmet from point A to point B.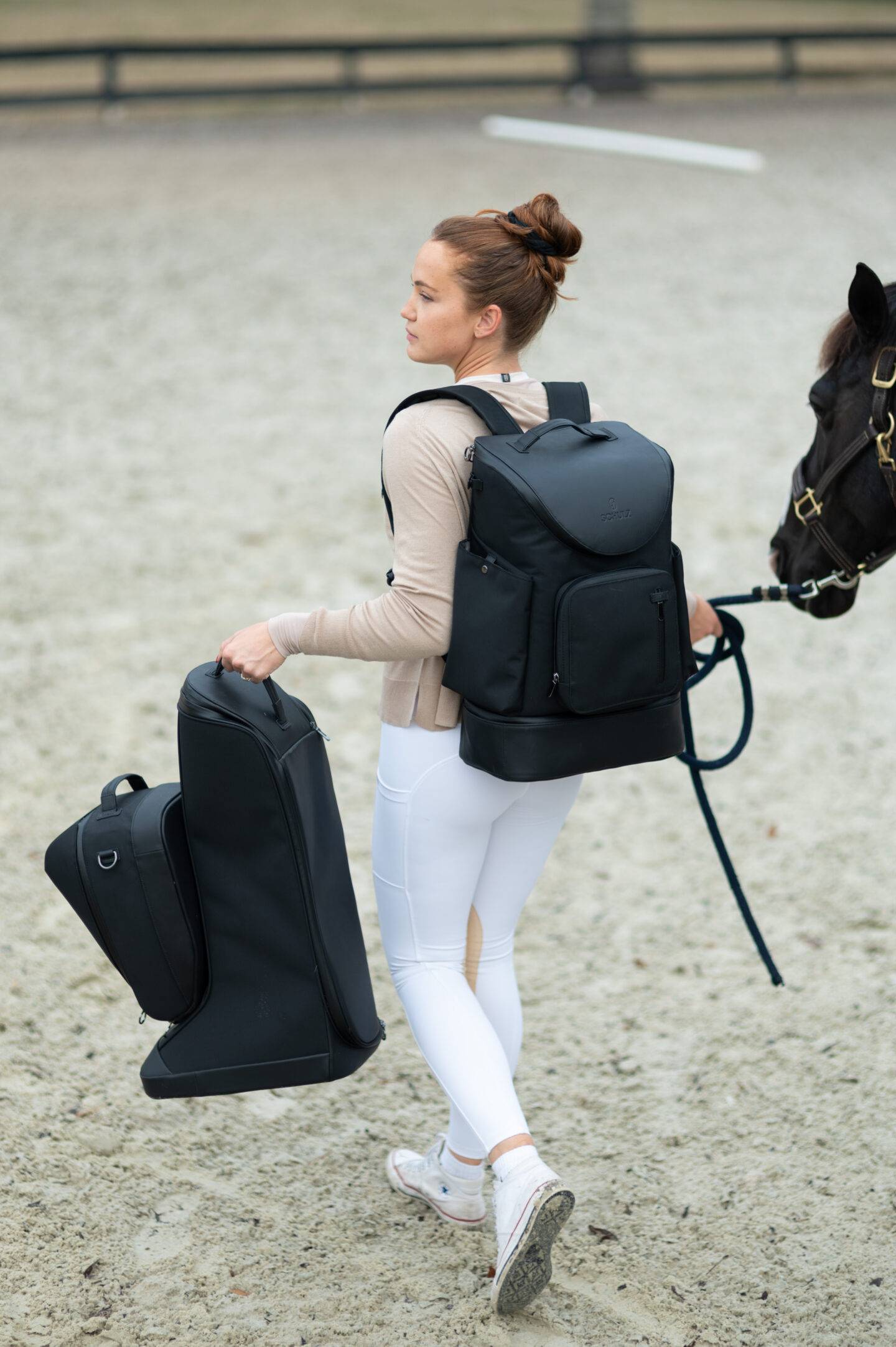 So all in all, I think if you're always on the move, the Schulz 1912 Collection is incredibly stunning and sturdy. You can get your set online on their website but I also just spotted them at the KAVAL shop in Wellington if you're in Florida! Go head over there and check out all the compartments and feel how well-made Schulz is! KAVAL is located by the bridge of the International Ring by the Tiki Hut!
xo Bethany