An extremely practical way to expand your Equestrian closet is to use active wear! I don't know about you, but if I am riding effectively, I finish tired and a definitely break a sweat!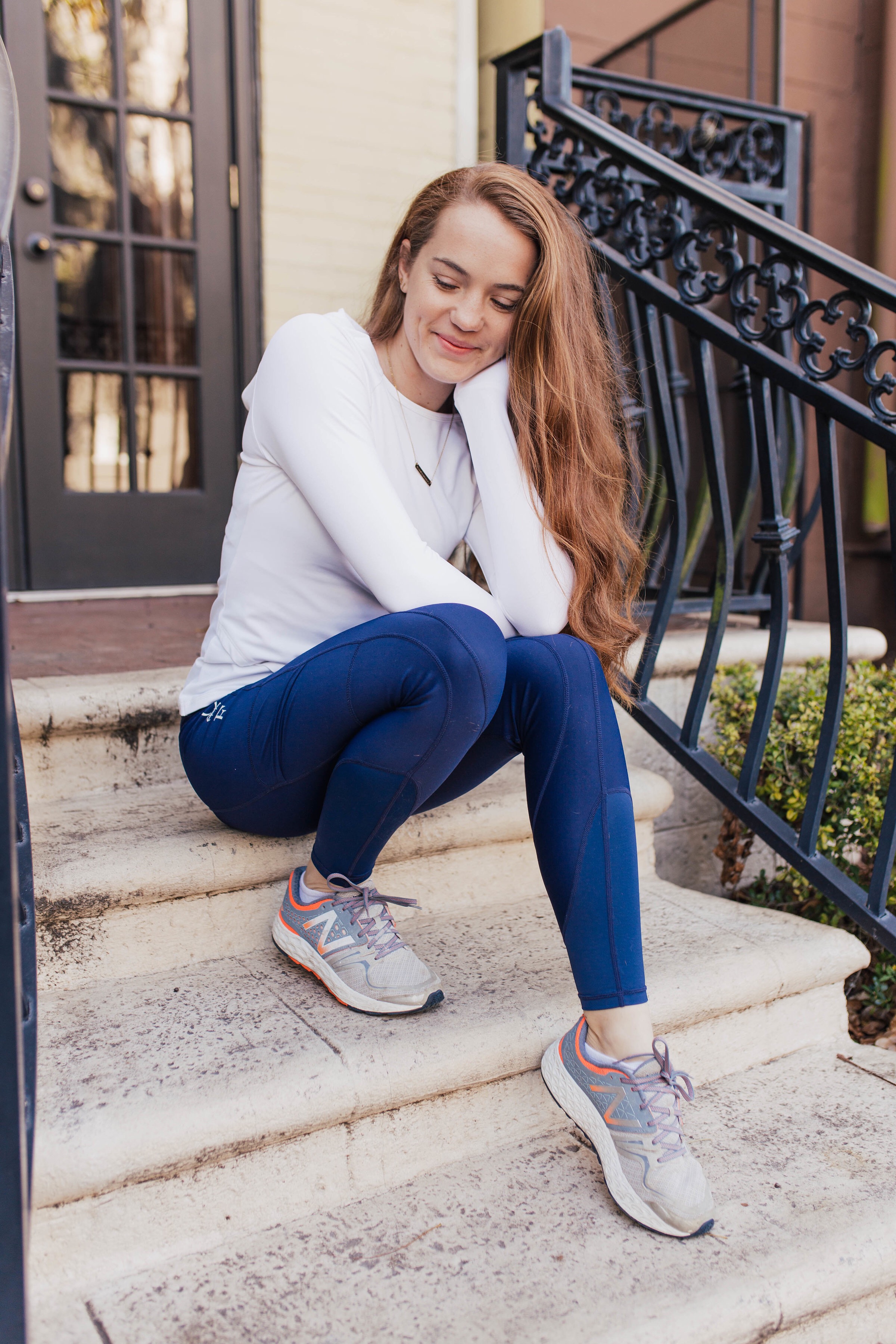 That is why exercise gear is amazing for riding: it is moister-wicking, breathable and comfortable. Zyia Active is a newer brand to me but I am constantly impressed with how chic and innovative their clothing design is. In this look, I am sporting this ZA white hooded shirt. The fabric is breathable, but oh so soft!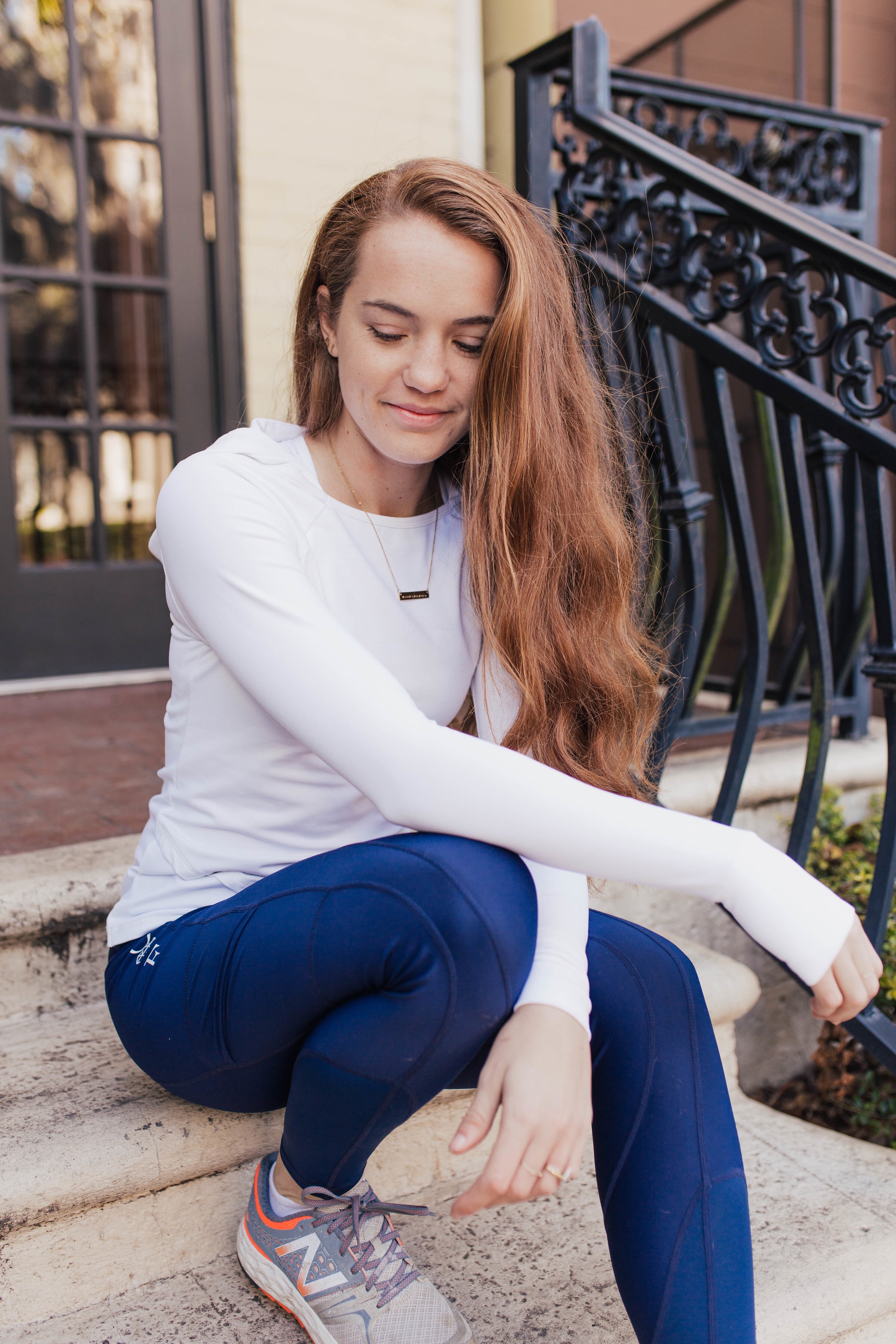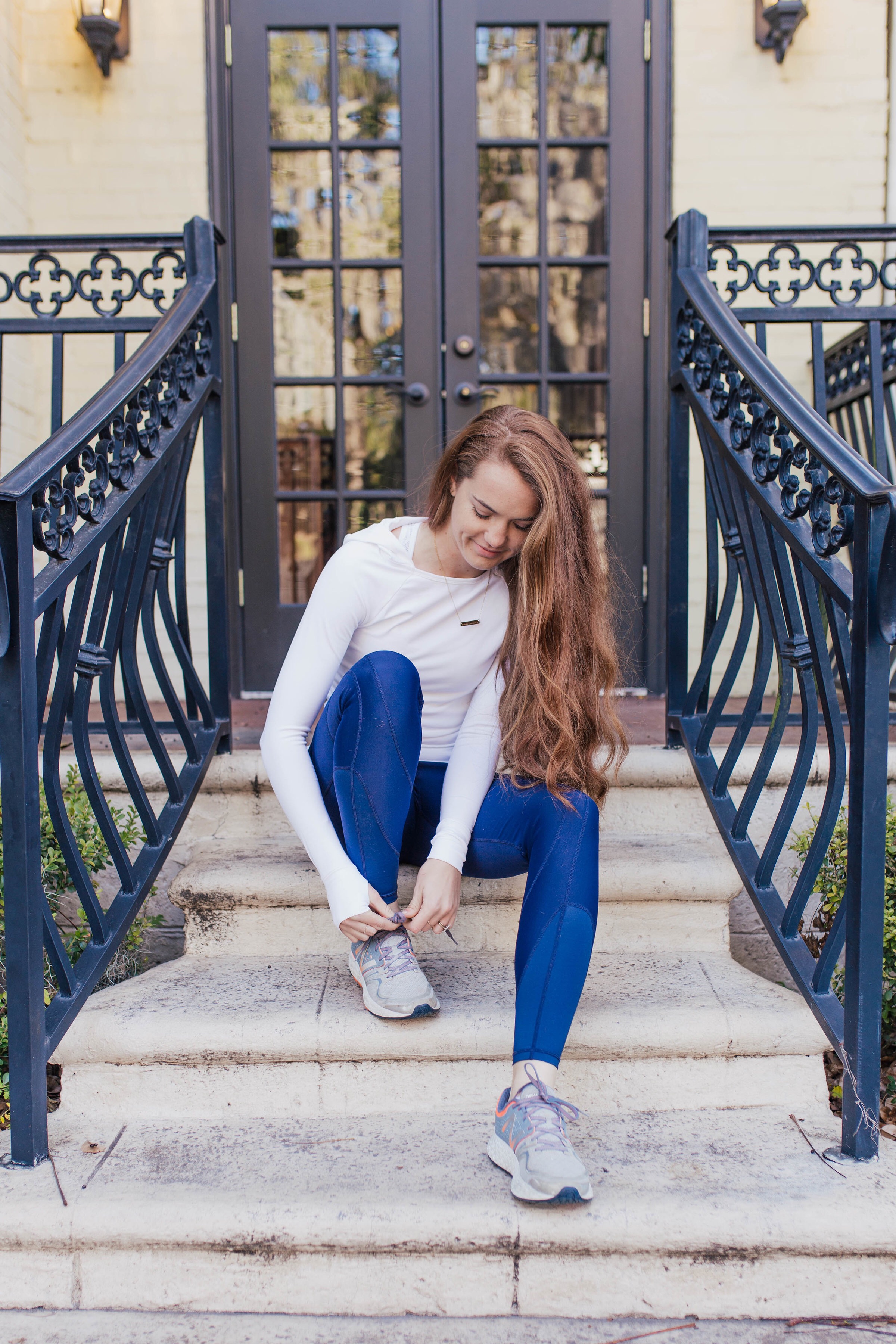 I just love how well bright white looks with any color, and thanks to bleach, I can feel confident sporting this top to the barn, too!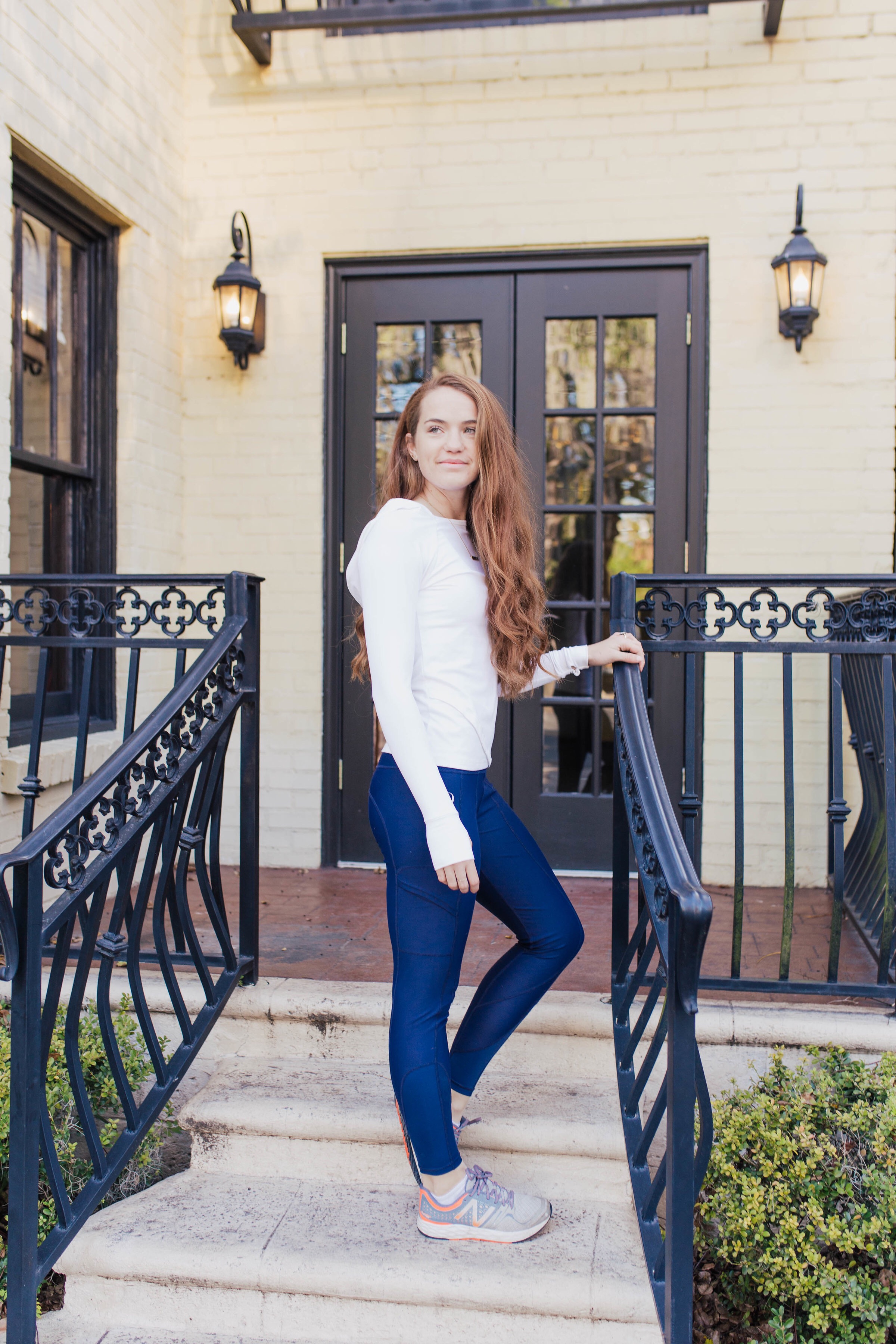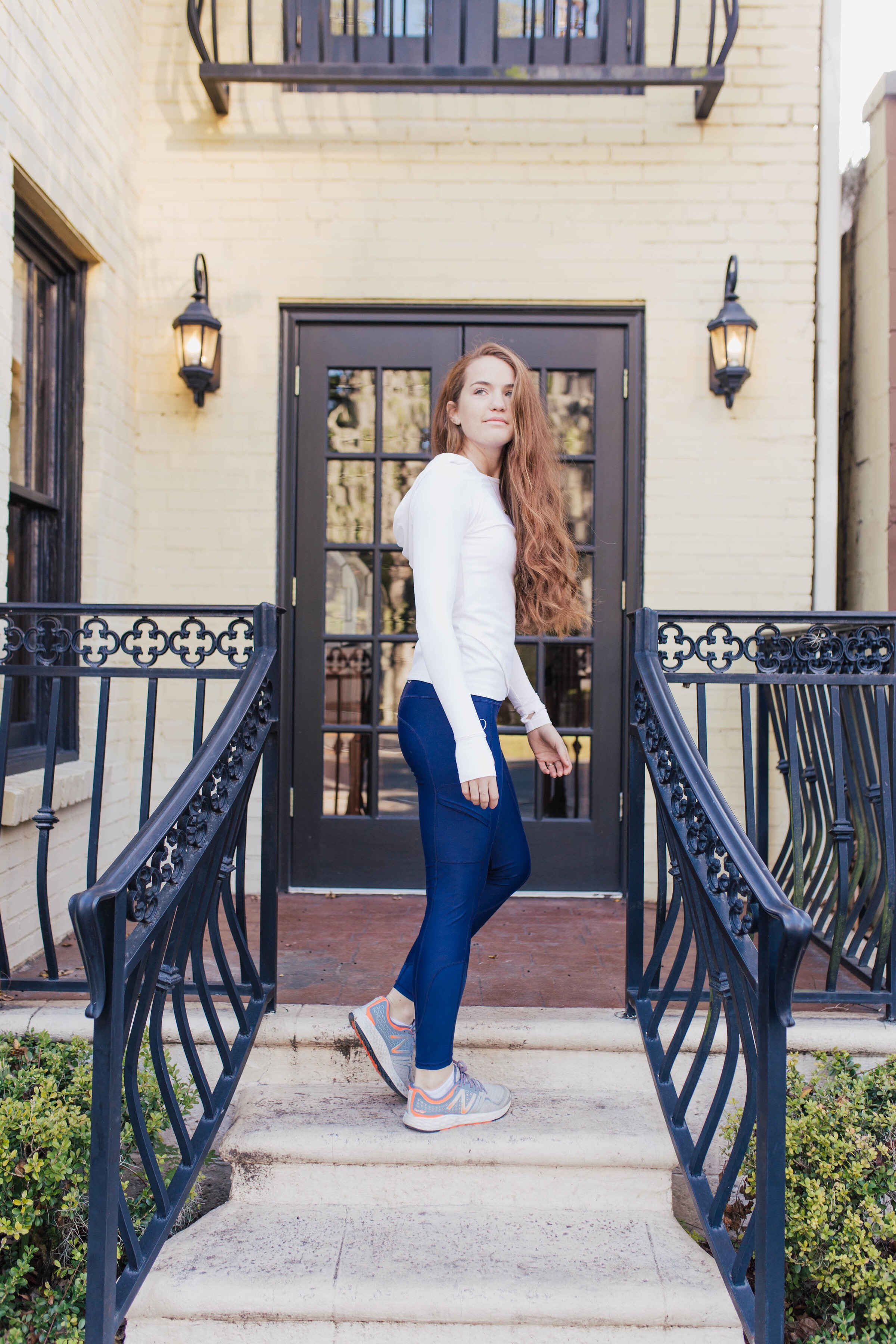 I paired this top with my Opal Equestrian navy base layer leggings. I very often wear these under breeches when it's cold out (or for me, under 55 degrees!) but I also think they are perfect to work out in!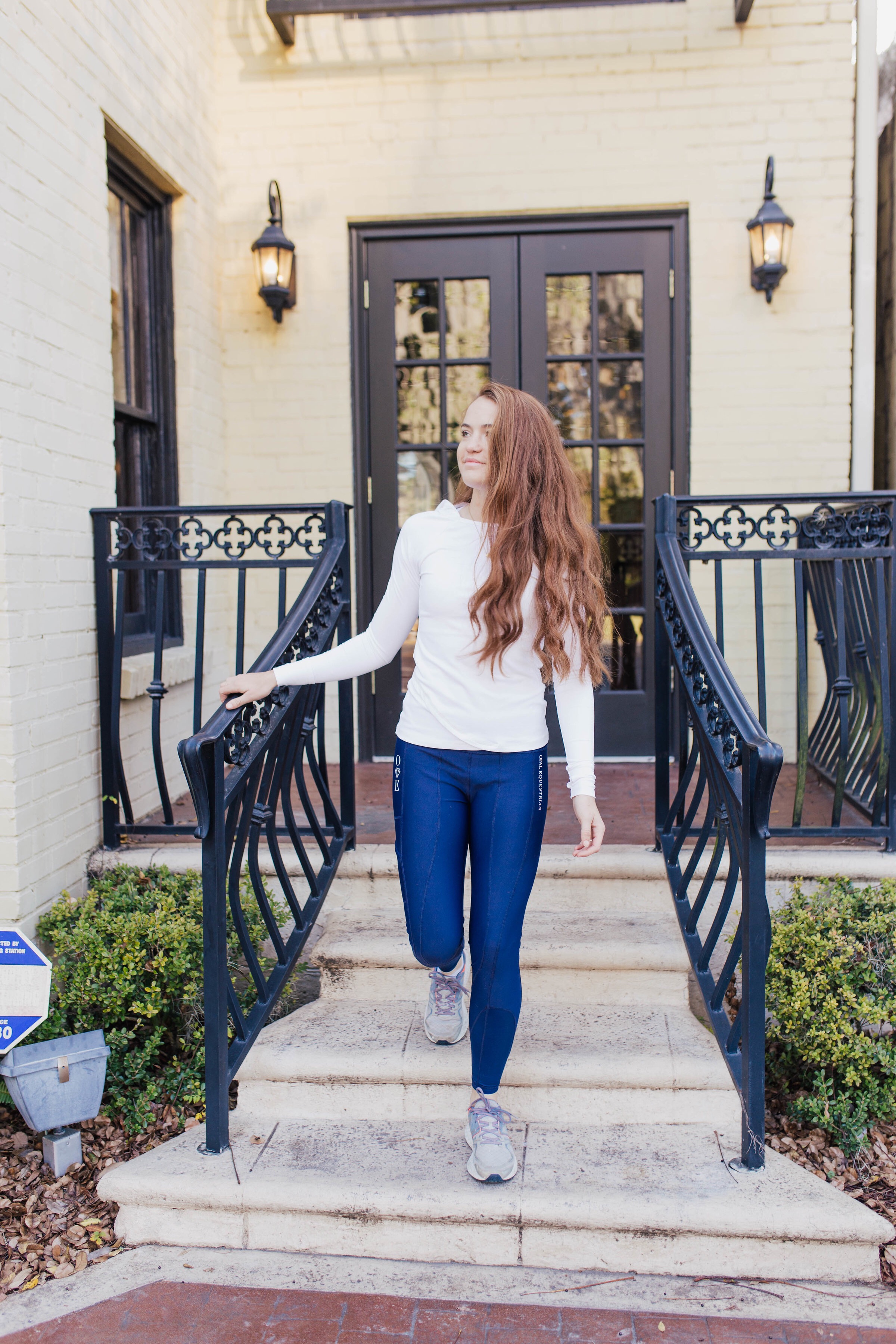 My favorite thing about this Zyia top is all of the details! The lines and the thumb holes and the hood… the list goes on. This is a great piece for going to the gym, taking a walk, running errands and going to the barn.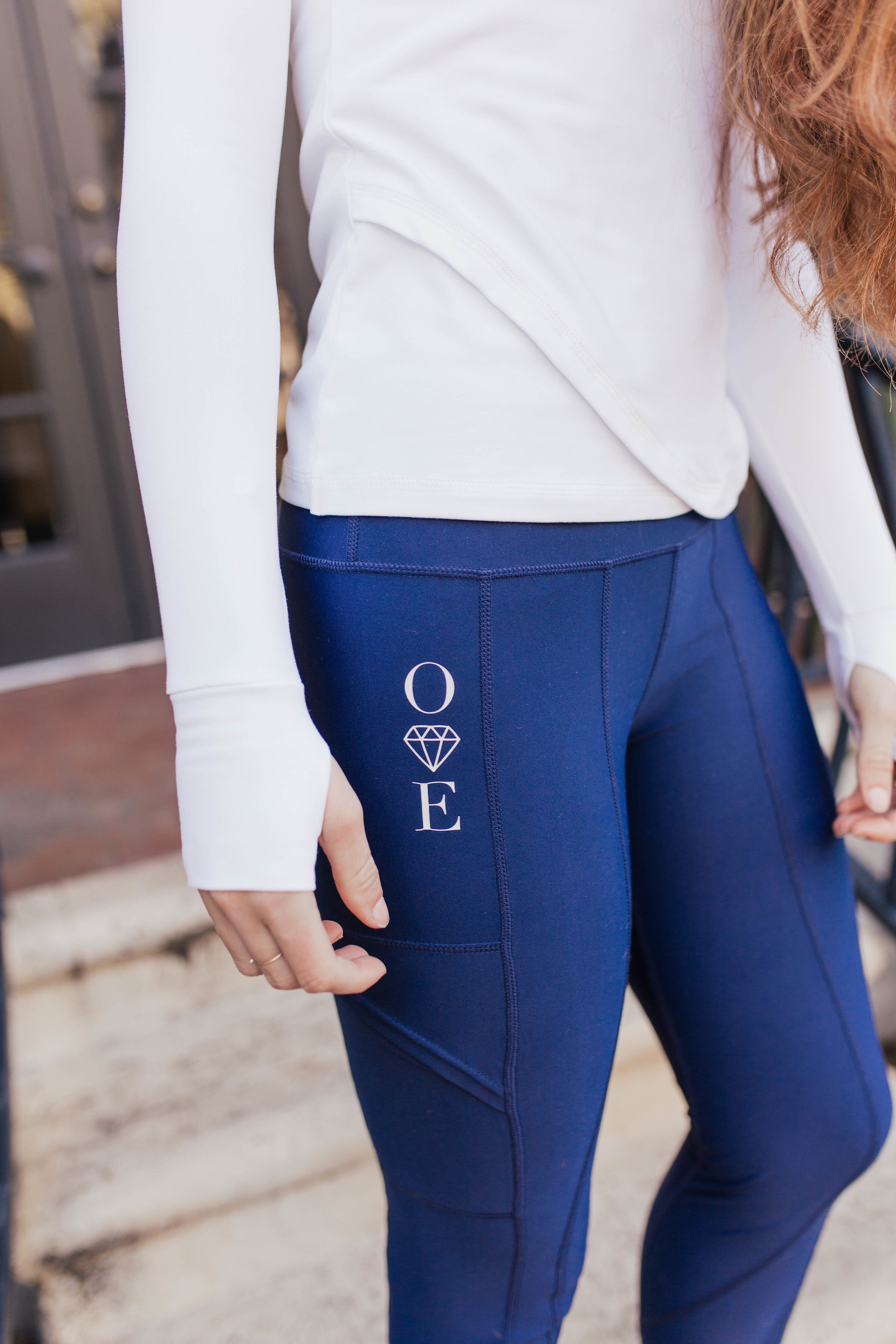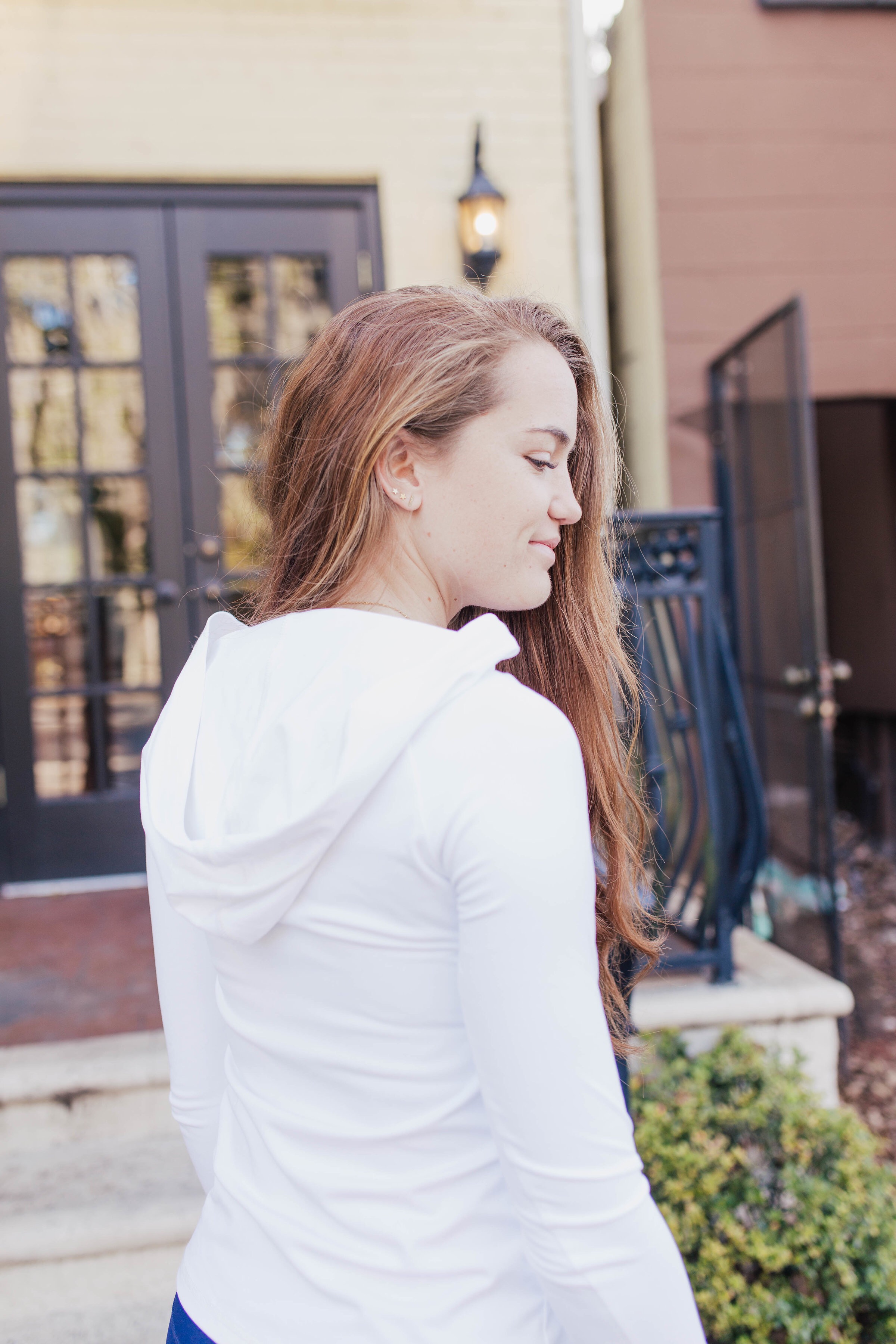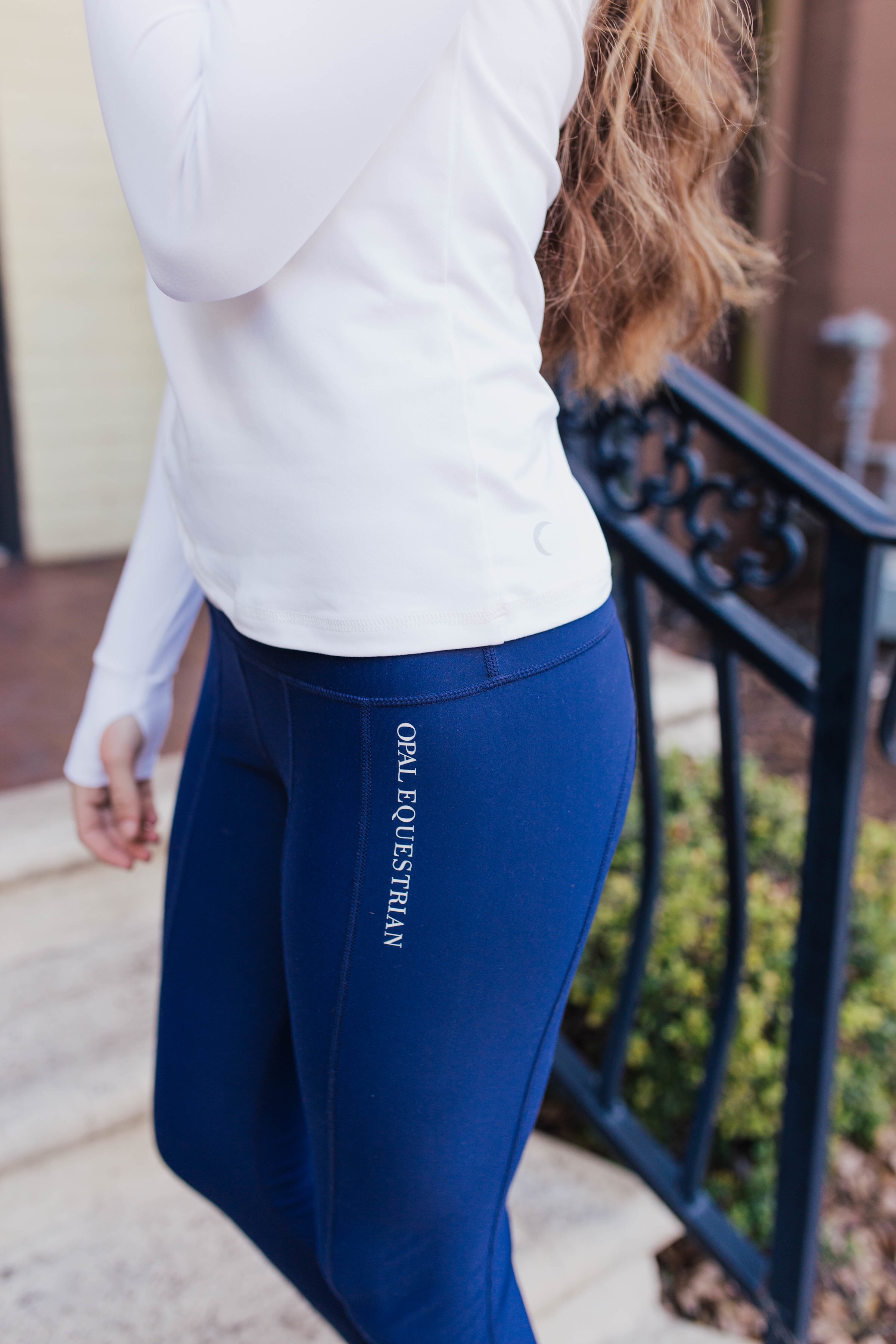 Do you ride in work out clothes? I have another Zyia top I will be styling for the barn, so stay tuned for that!
xo, B