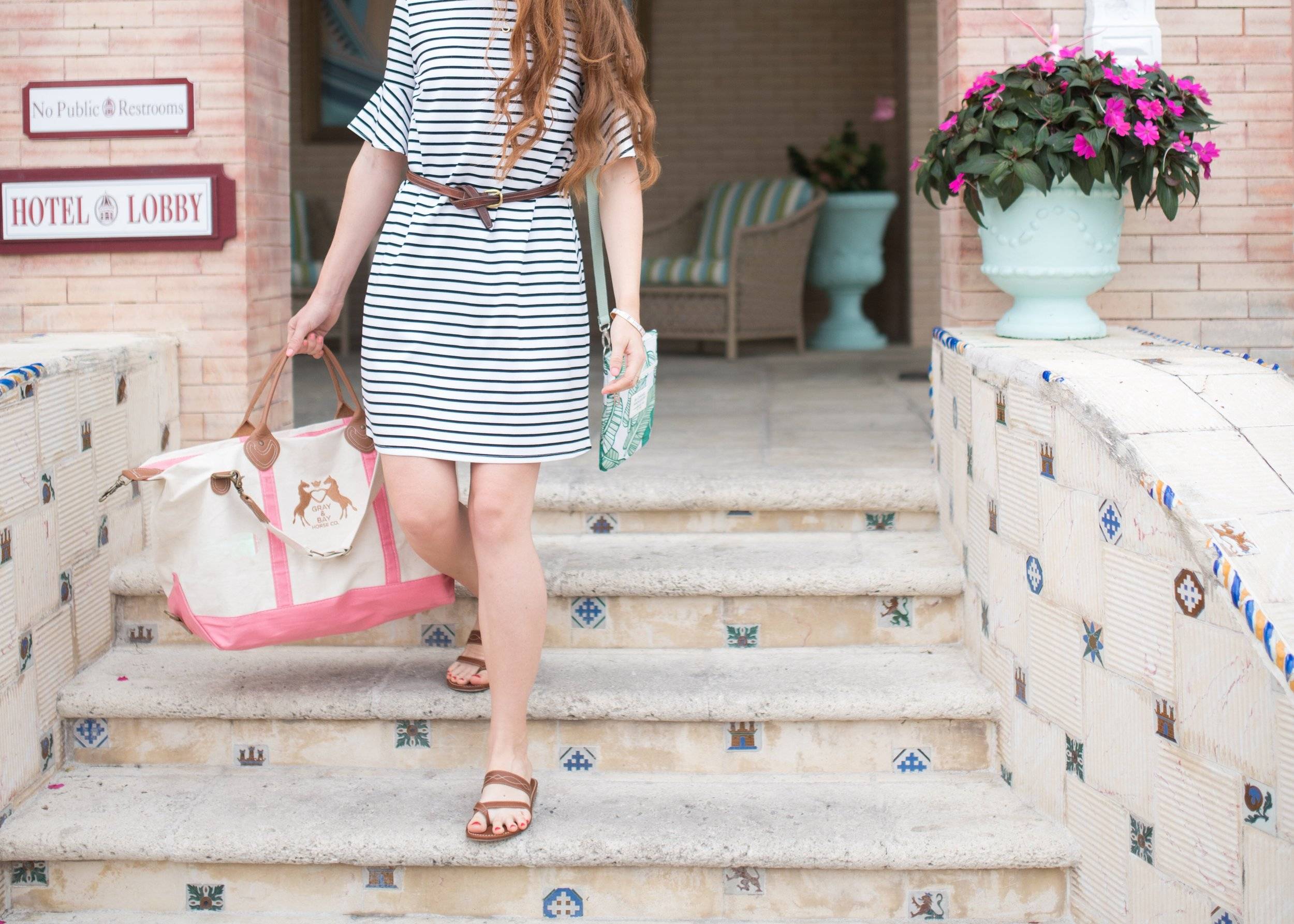 This weekend Ethan and I went to Key West for a little work getaway! We photographed a wedding on Saturday and decided to make a weekend of it. We had a blast exploring this electic little spot.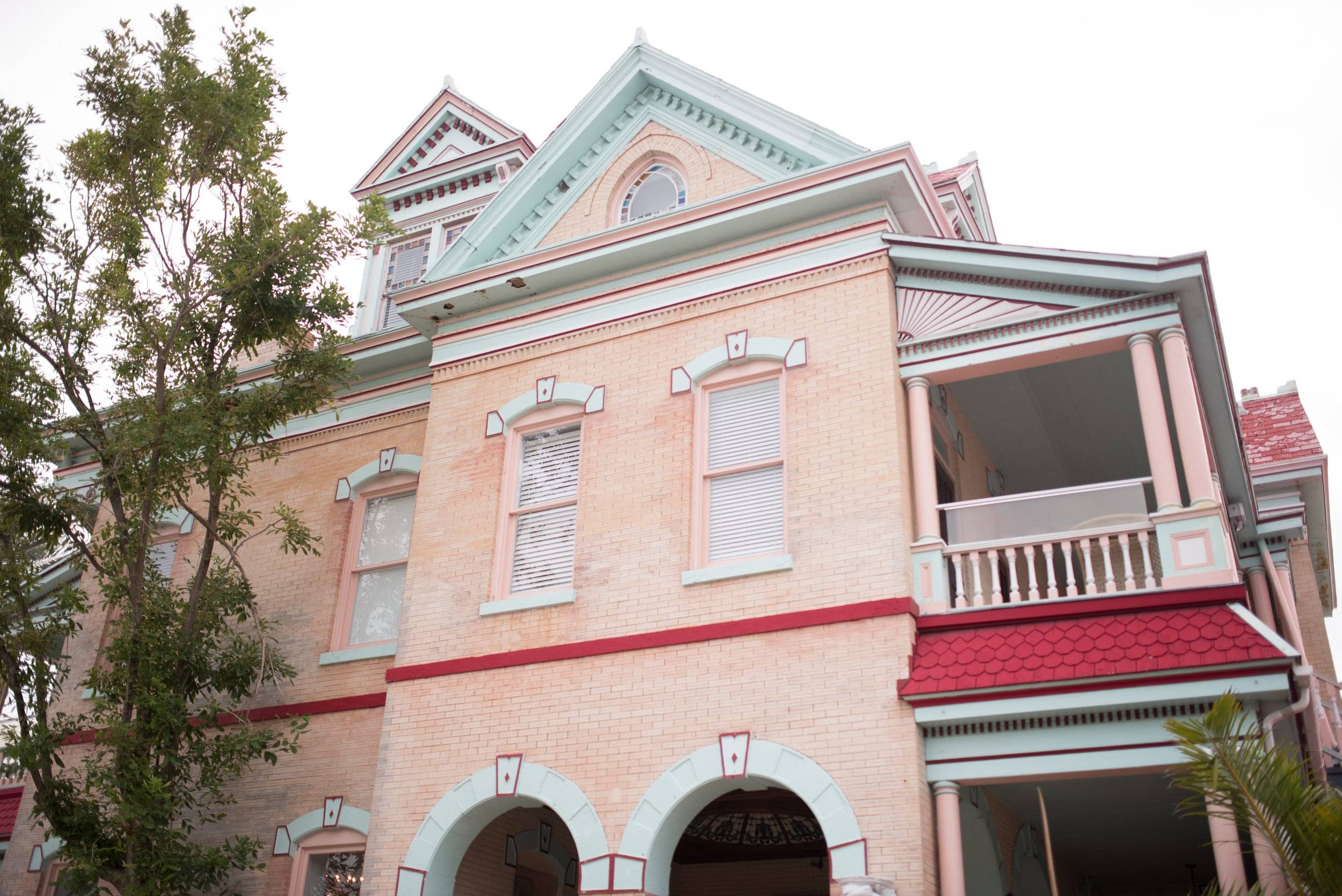 It took us about 8 hours to drive there from Jacksonville, FL. Key West is the furthermost island in the string of islands off the southern coast of Florida that make up the "Florida Keys." Once you get past the last mainland town of Homestead, you start on the two lane bridged road through all of the Keys. It's a beautiful drive overlooking the bright aqua water and palm trees.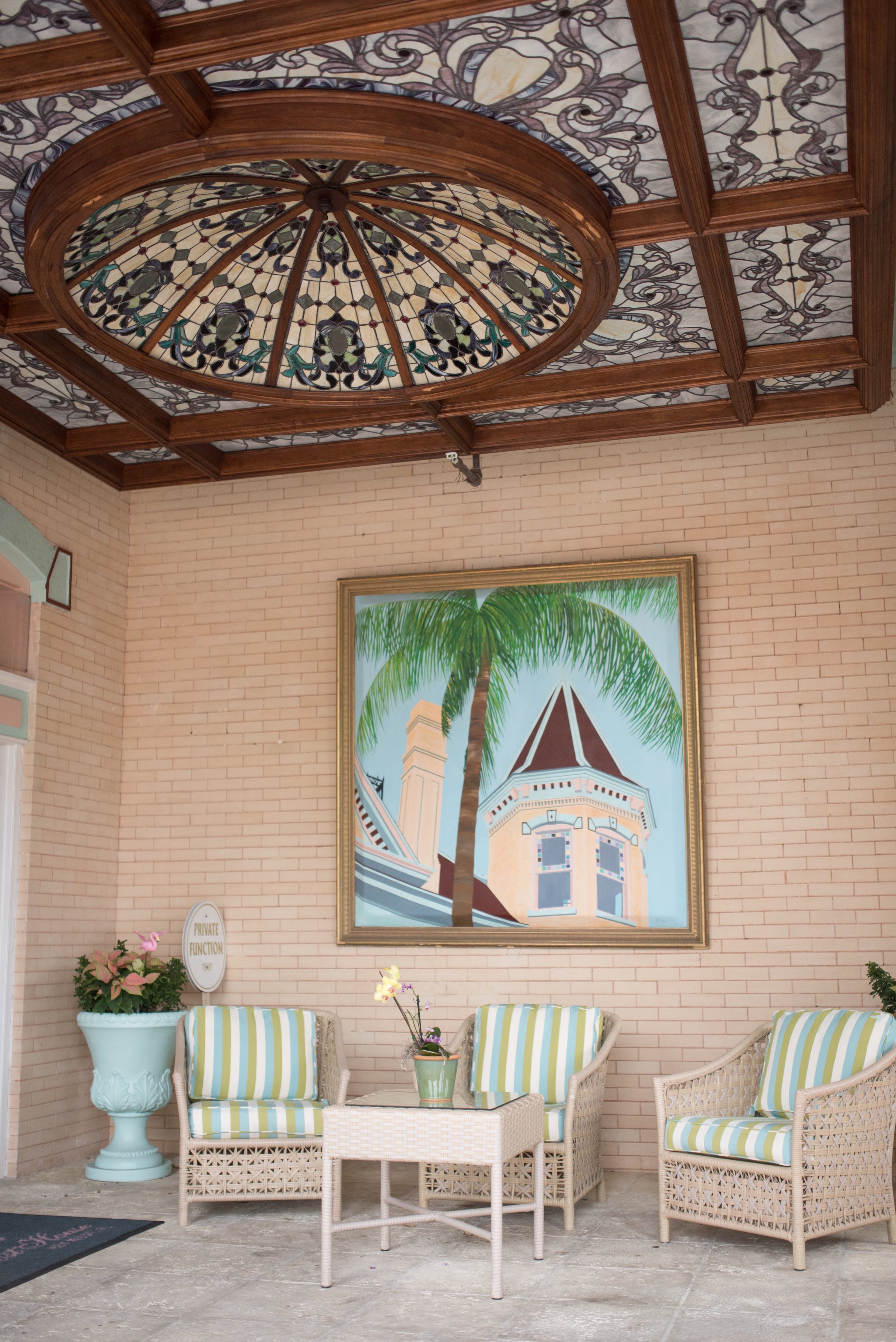 We spent much of the time eating food, checking out the night life and enjoying the beautiful scenery and architecture. I had a chance to shoot in a couple looks, but this one was for sure a favorite- especially because of my breathtaking backdrop! As soon as I saw this big pink mansion, I knew we had to shoot here. The Southernmost House was a beautiful boutique hotel that really captured the Plantation-Caribbean essence that we felt Key West was all about.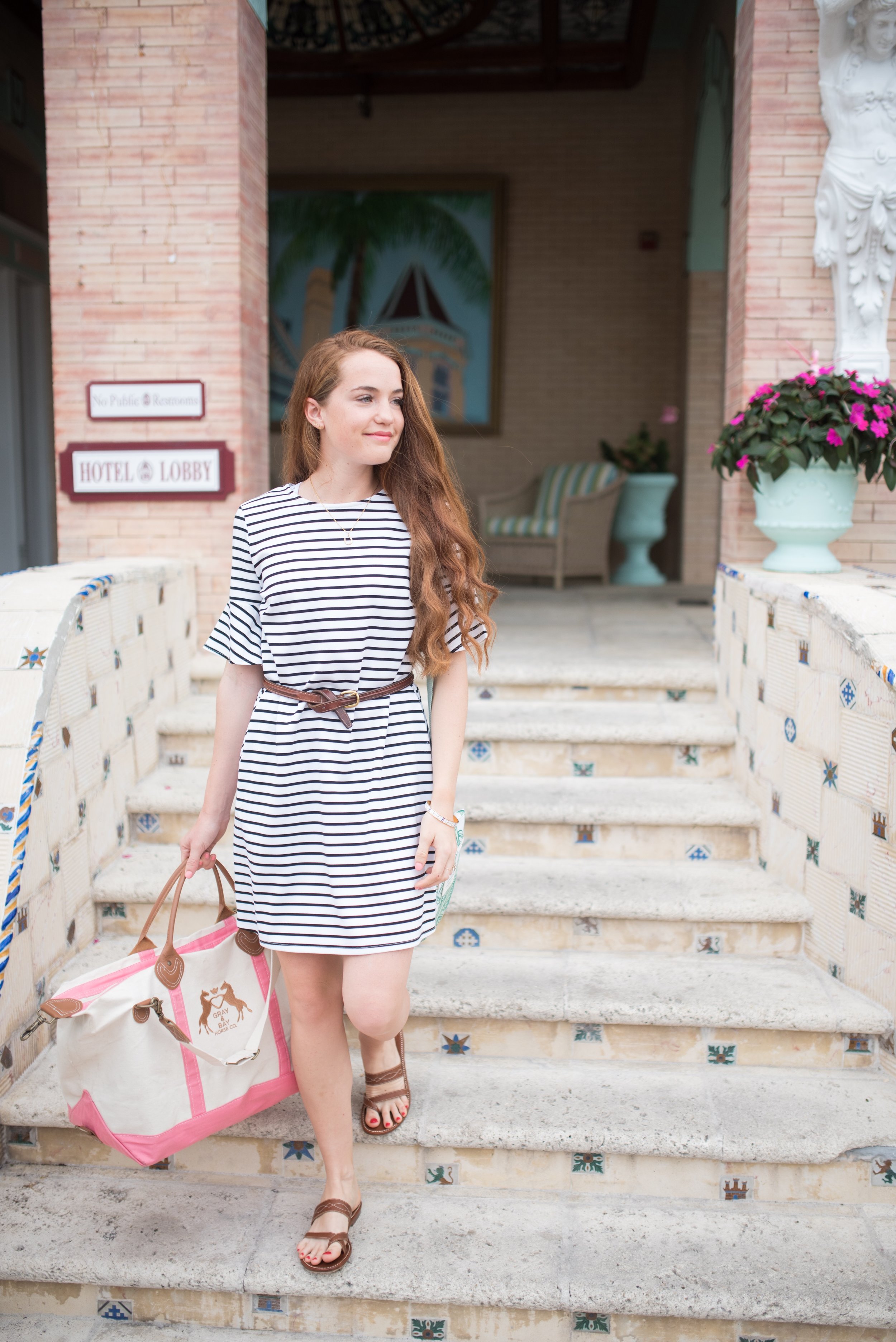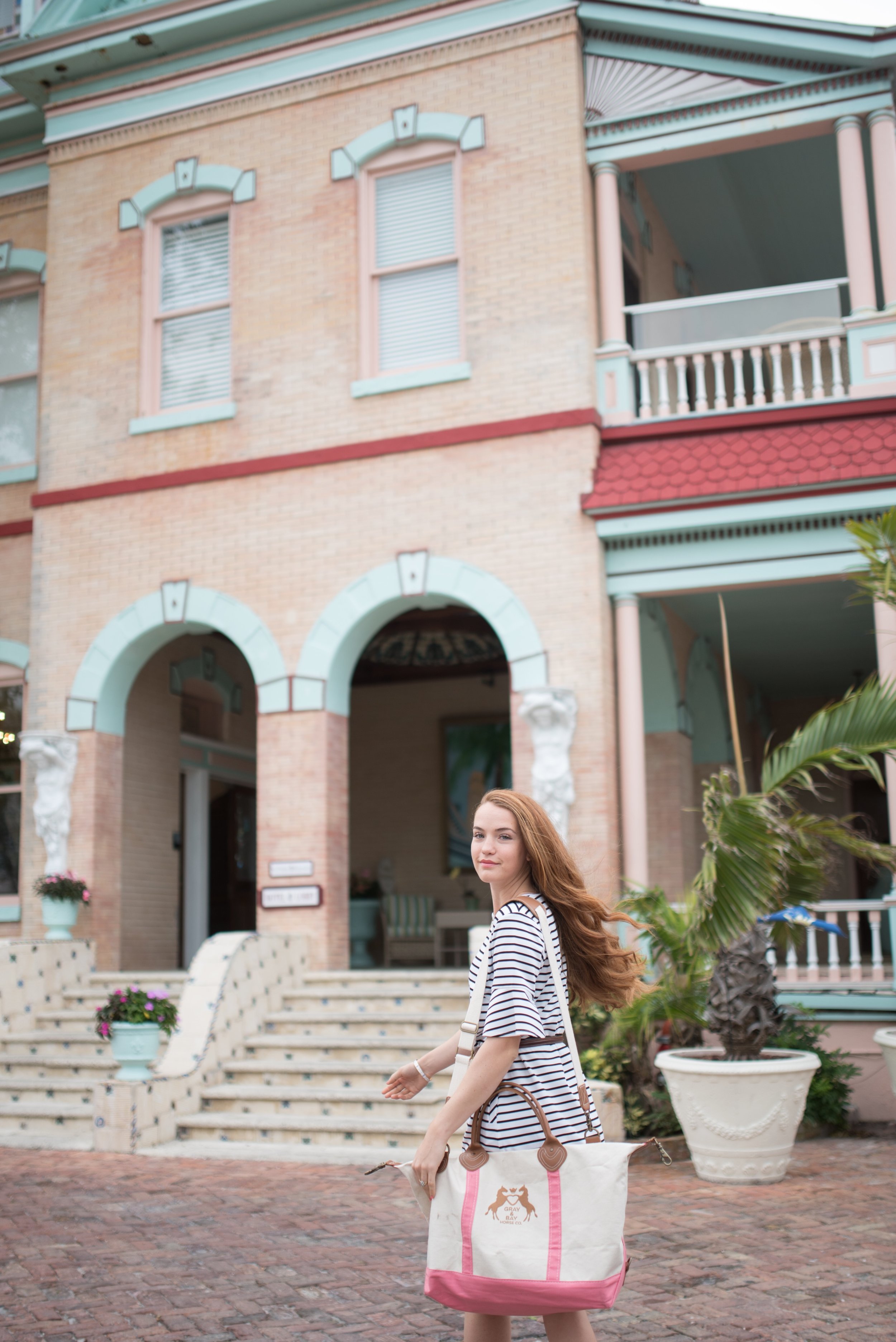 I pretty much packed everything in my Gray & Bay Horse Co. weekender duffle and was SO pleasantly surprised with how it matched all of the pinky hues in Key West! This tote is such a thick canvas bag and its leather handles and a comfy strap make it so easy to use for a weekend away or to take to a horse show.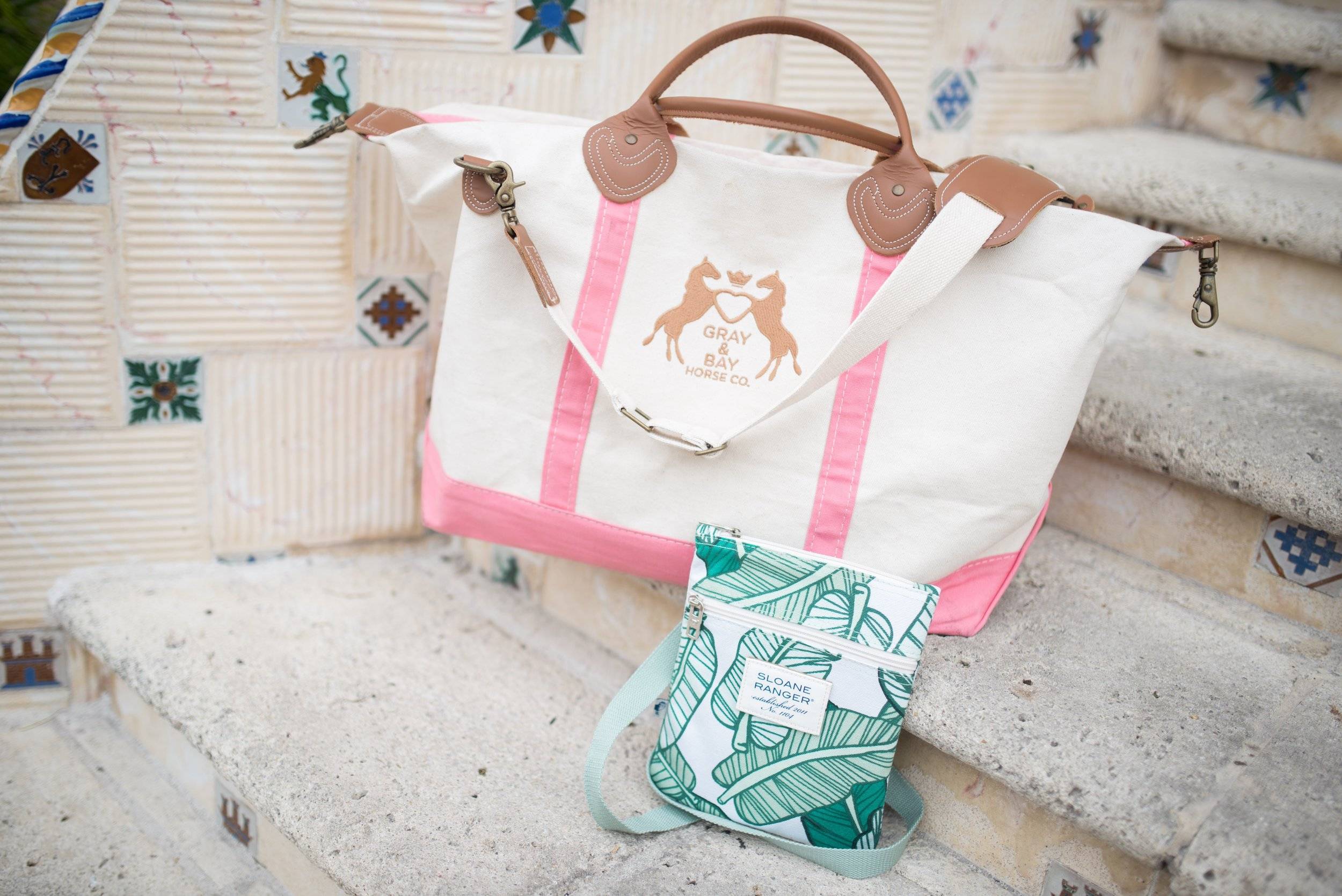 I also strolled around in my Sloane Ranger crossbody purse in the Banana Leaves pattern was just perfect for the Keys and ideal to hold the essentials. I could easily fit a small wallet, phone, sunscreen and chapstick in it for excursions and going to grab food. I also am so excited to bring it to WEF next weekend to carry around at the show! Another equestrian element I love to add to my street style looks is this Hampton Ivy white bit bangle. It is so classy and matches everything!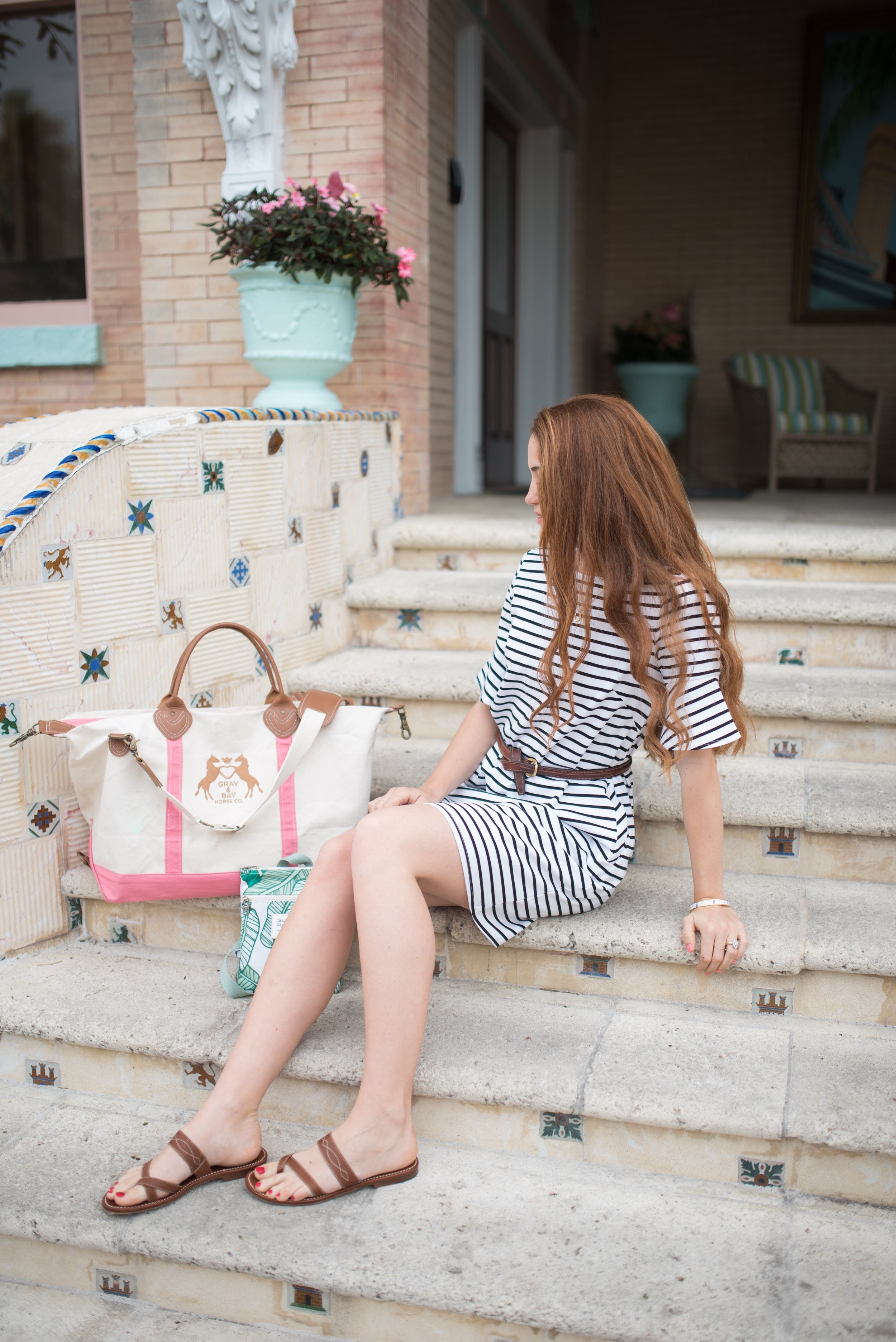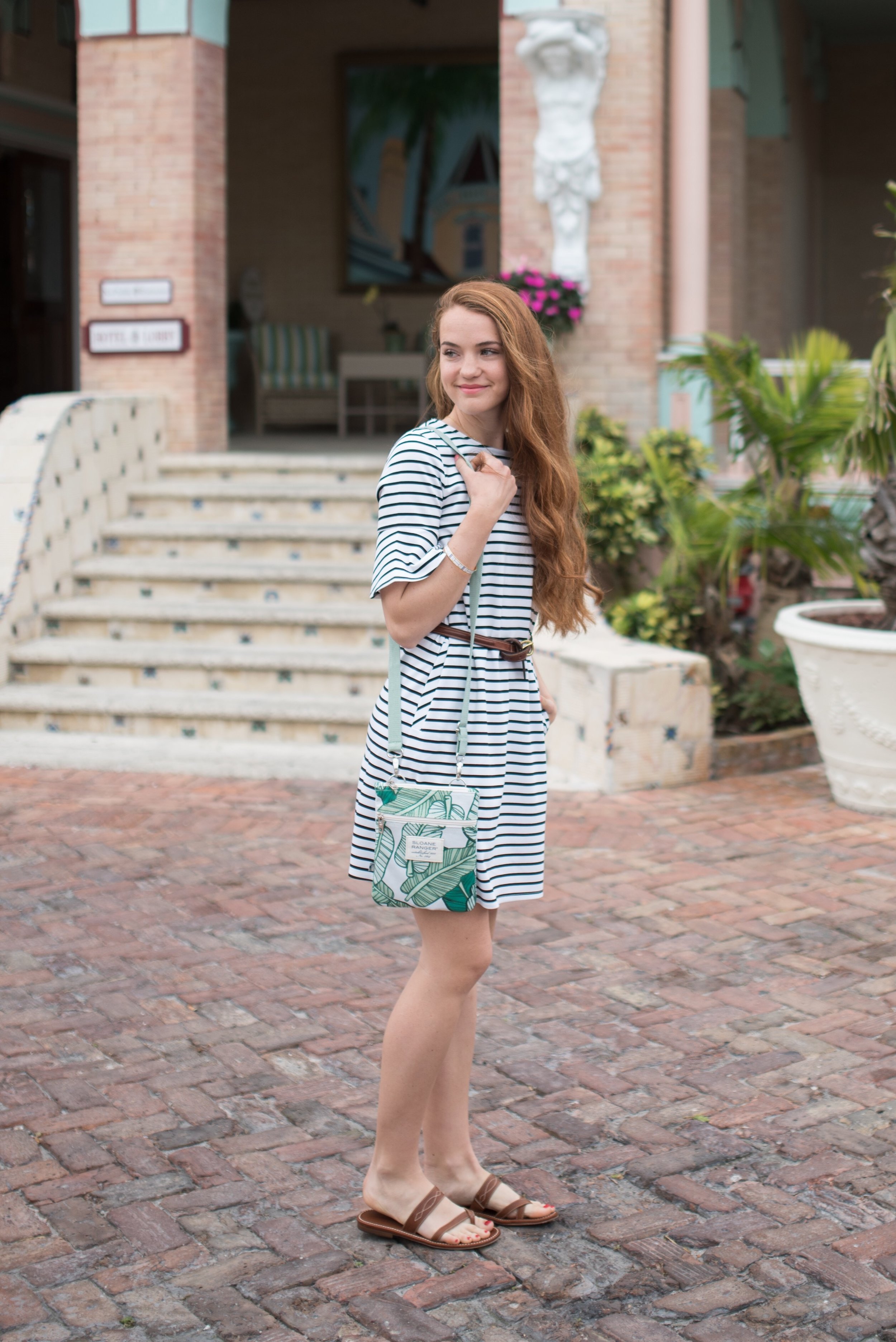 My dress is made by All For Color and first off, it is SO comfy!! I ended up throwing on leggings that evening and sleeping in it! But I could have easily styled it with a statement necklace and black pumps or espadrille wedges and dressed it right up. I loved the addition of the fluted sleeves. It added just enough interest to the silhouette without being dysfunctional (is anyone picturing those super cute fluted or tasseled long sleeve shirts where they end up dragging in your food or getting caught on everything? Become your puppy's chew toys? I'm speaking from experience.) Most importantly, the dress has these FABULOUS deep pockets that every dress needs. I belted my dress to accentuate my waist a little but to also tie in my brown leather sandals!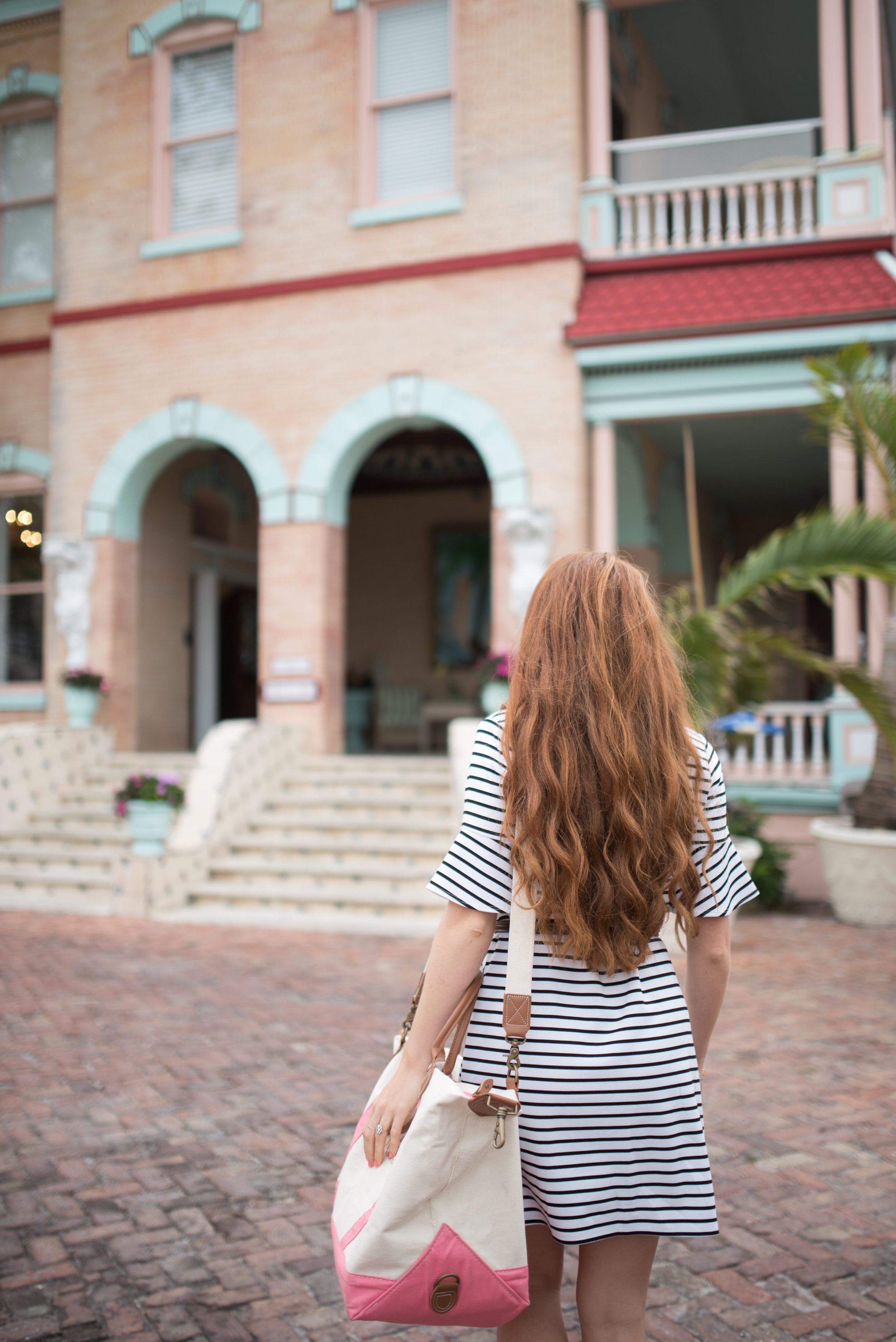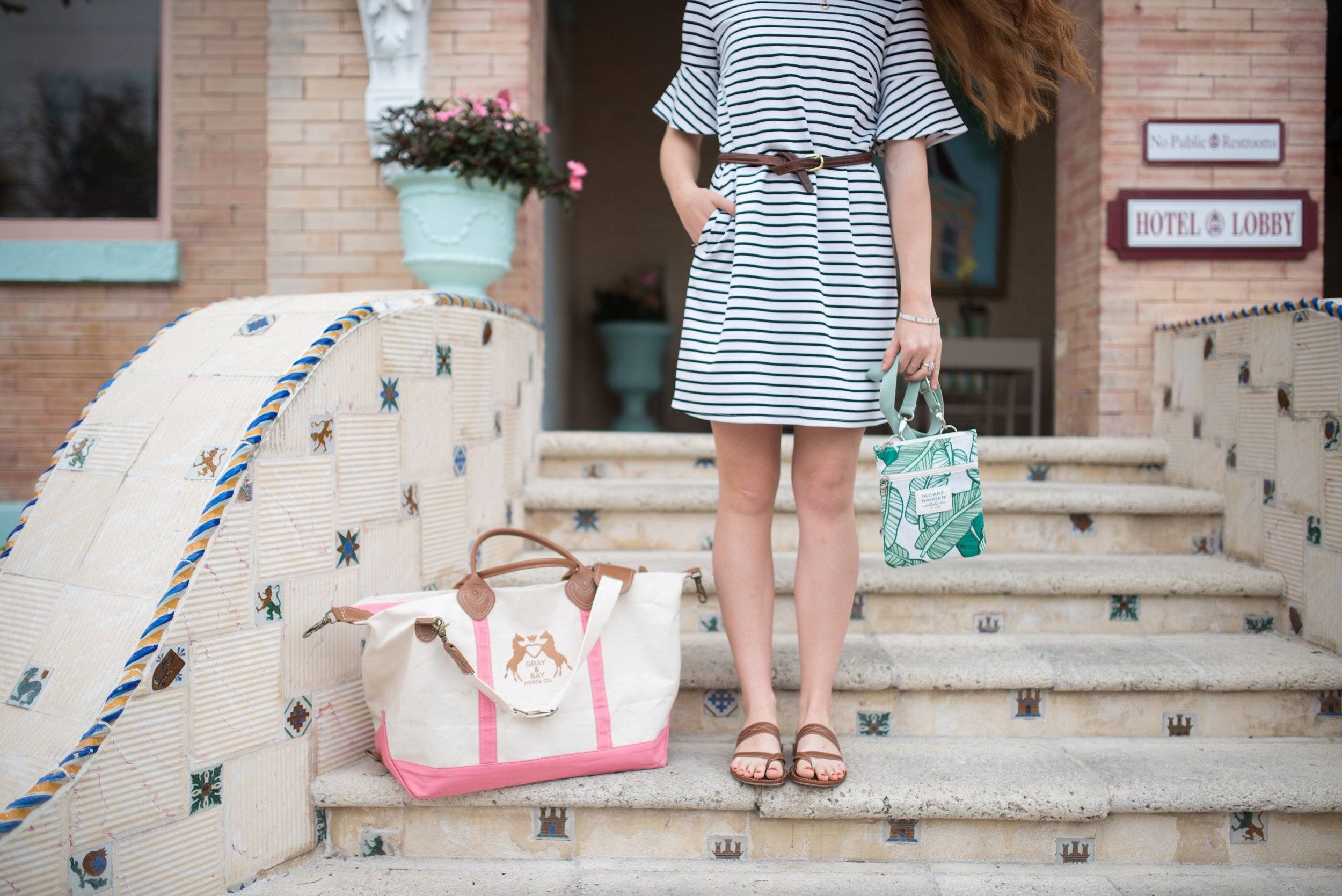 These Katharine Page equestrian sandals are everything. Every single person needs these sandals and I have already raved about the KP ballet flats. This model is called the Fairfield Sandal in Bridle Brown. The luxurious leather straps are buttery soft- not stiff at all. Katharine Page thought of everything with this footwear! The footbed is structured but cushy. The straps are stable but have hidden elastic in all the right places to make it easy to slide into them and stay in. I just love how the fancy bridle stitching on every piece of Katharine Page footwear makes turns any old look into an equestrian chic one!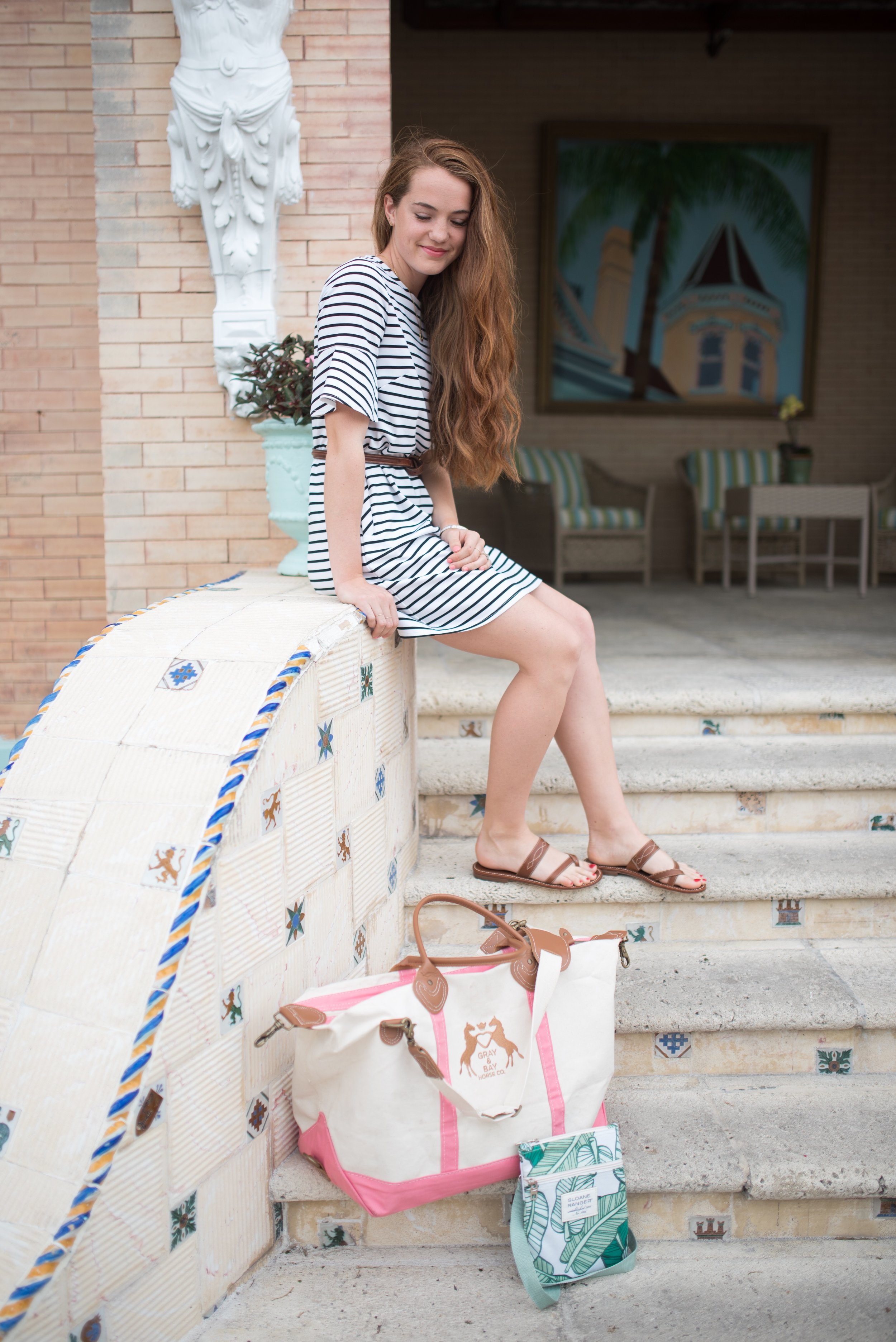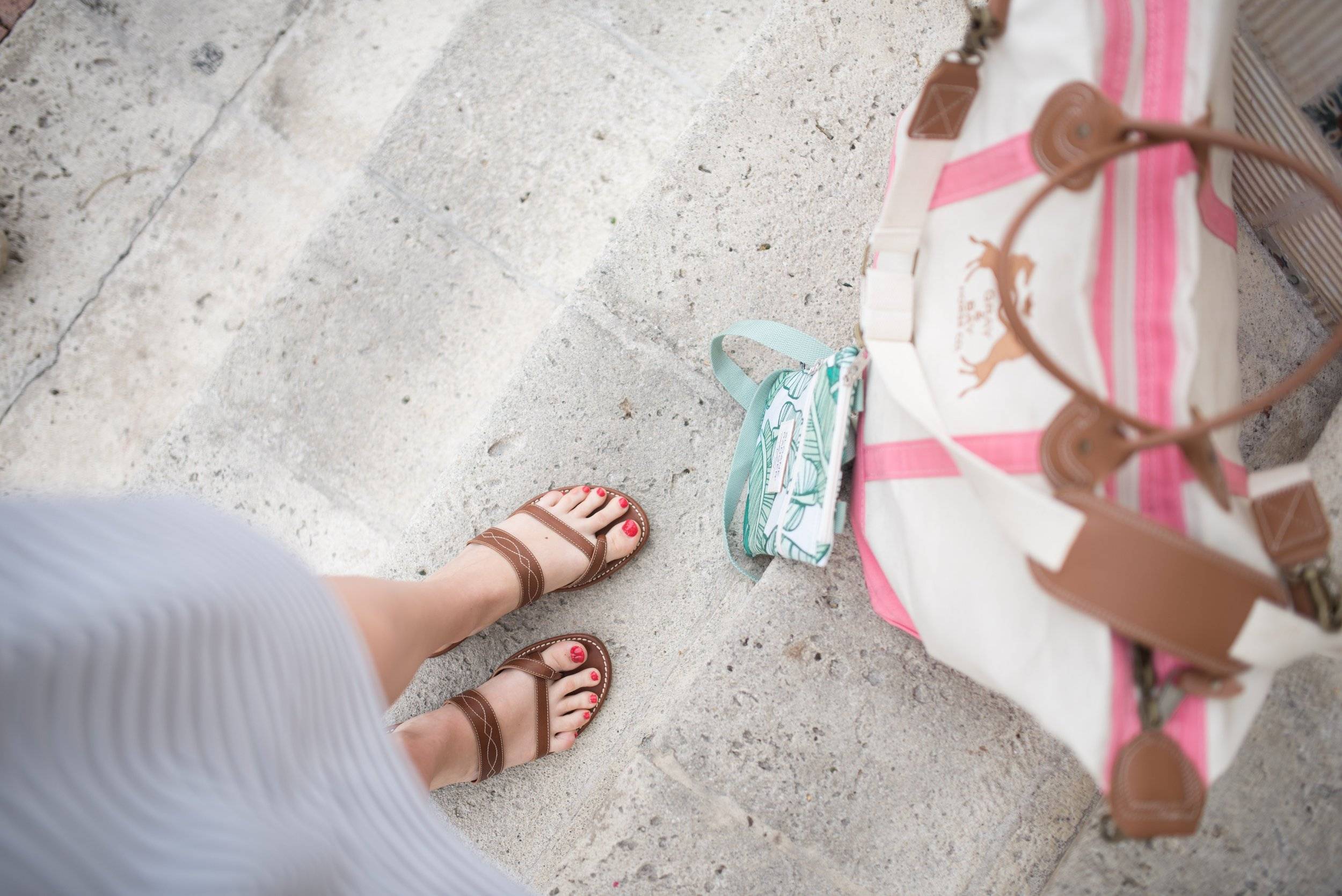 All in all, we loved Key West and all of its vibrance! We will definitely be back in the summer/fall when the water is warmer to do some snorkeling in that clear blue water. I'm so glad I took my equestrian-inspired spring pieces with me to blend right in to this cool island! Keep a lookout for my other Key West look. Click the links throughout my blogpost to shop my look or see some similar styles in the link below:
http://liketk.it/2upBL via #liketoknowit
xo, B