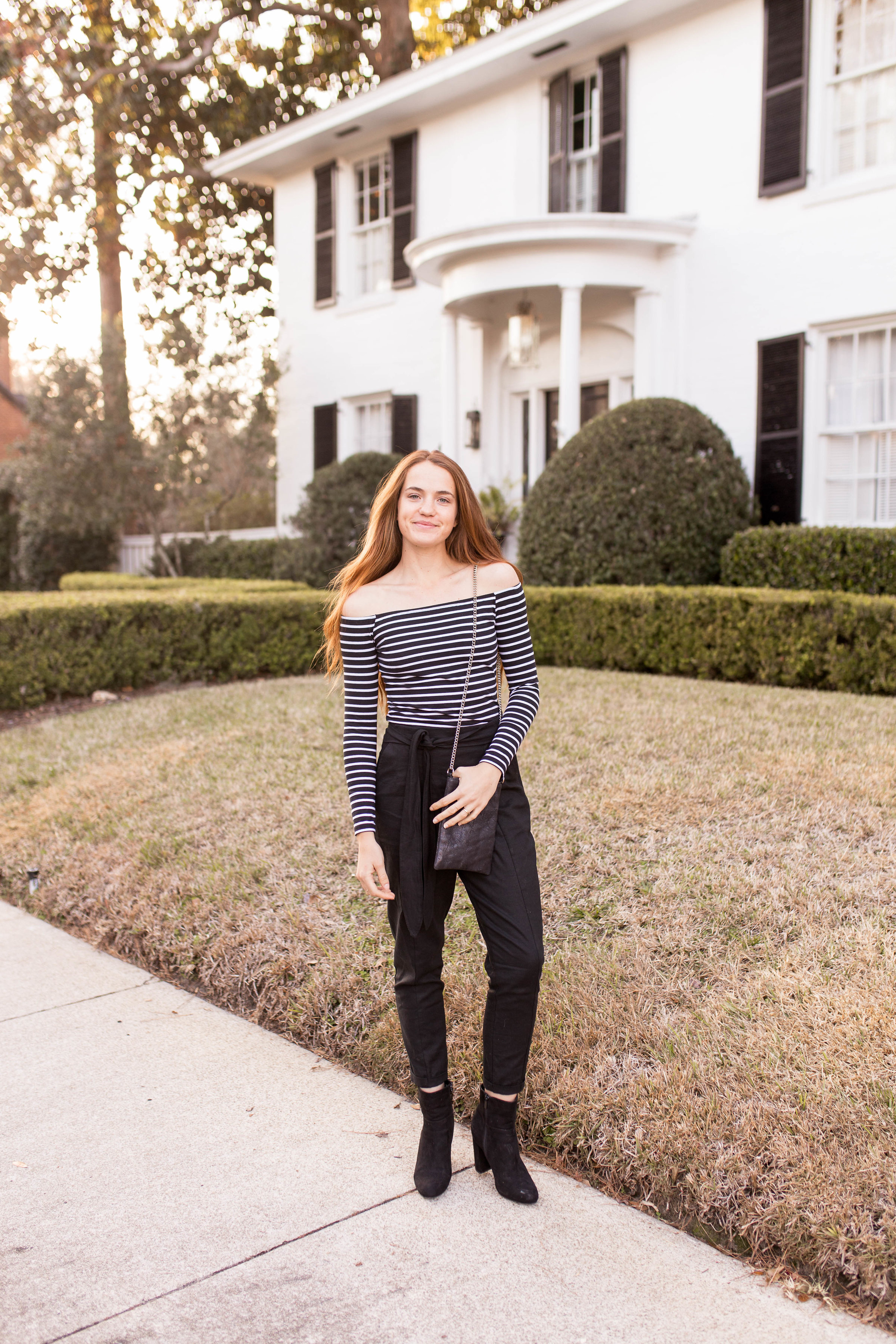 Tonight is the Hunter Spectacular at WEF. It is the perfect opportunity to rock the stable to street look, so who better to wear than Street and Saddle?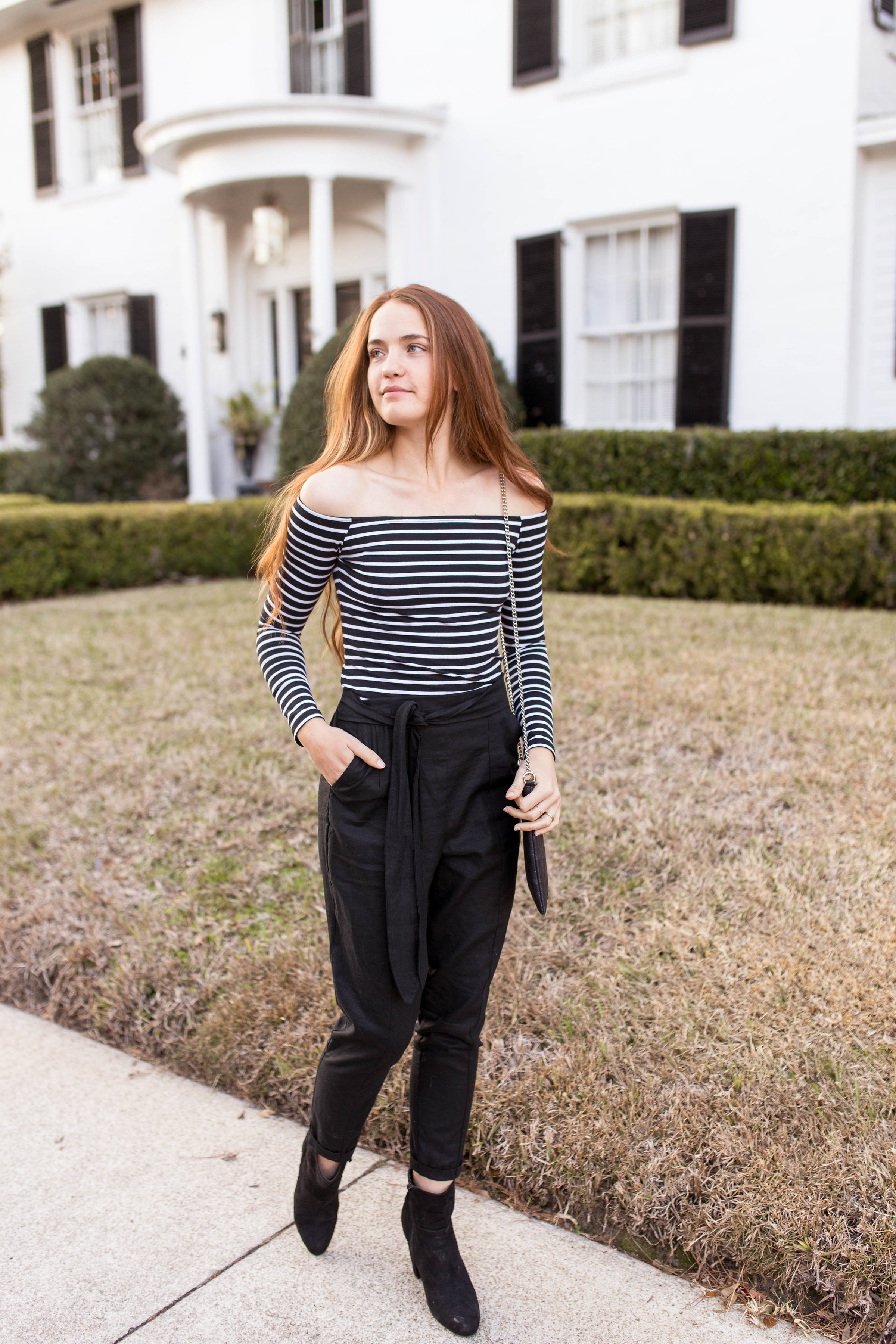 I love these Street and Saddle pants. They are so flattering, have great pockets and are very feminine in the details. I love the vertical stitching in front and high waistline. My favorite element is the tie. I've worn it in the front as well as in the back! These pants look great with some ankle boots, but tonight I'm wearing them with some equestrian-looking slides (I'll show you in my story tonight!)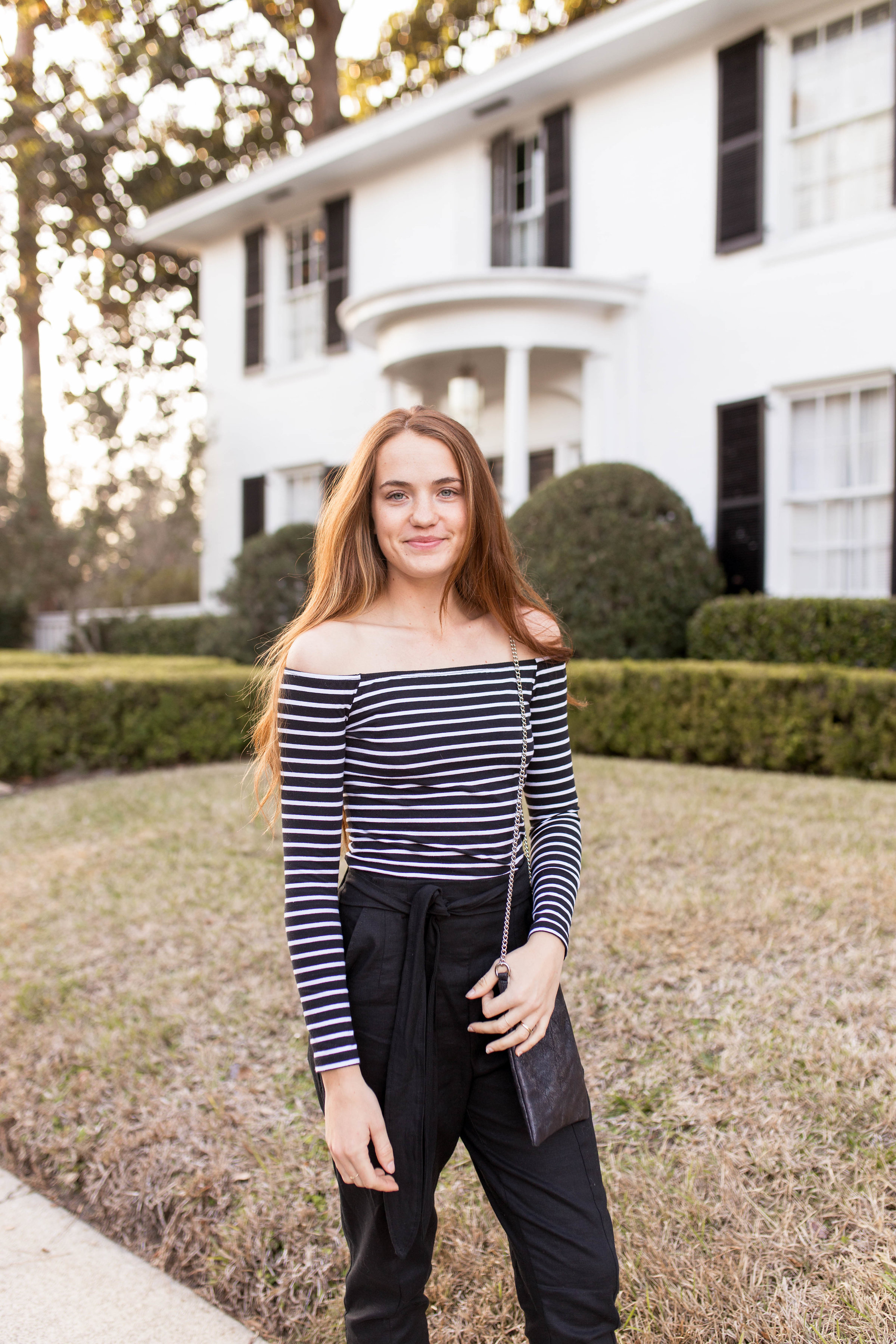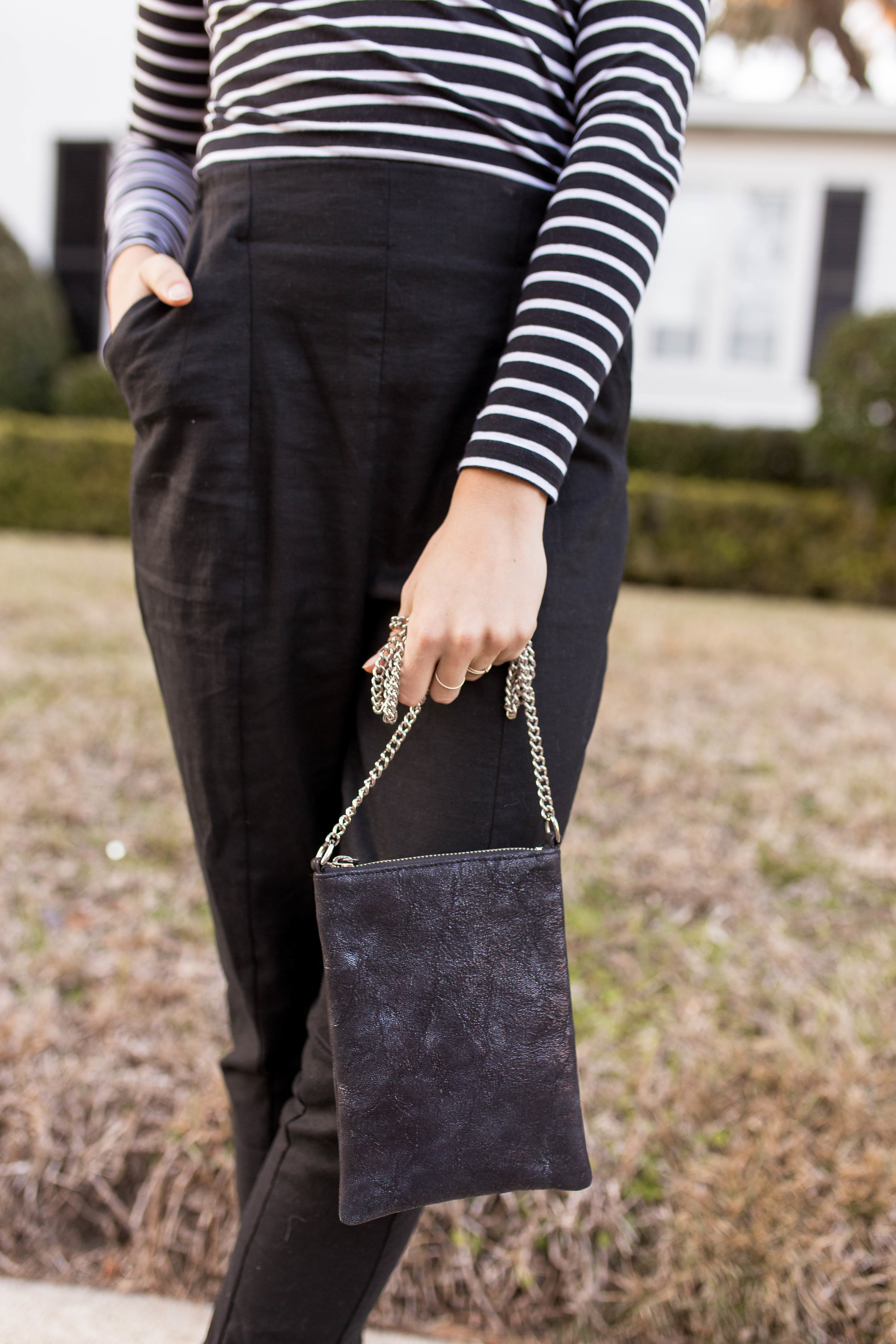 I paired this look with a great off the shoulder striped top and an amazing Courtney Kennedy bag. I love this one pictured with the strap, but in lieu of Valentine's Day, I plan to carry my favorite pink Courtney Kennedy suede and leather clutch.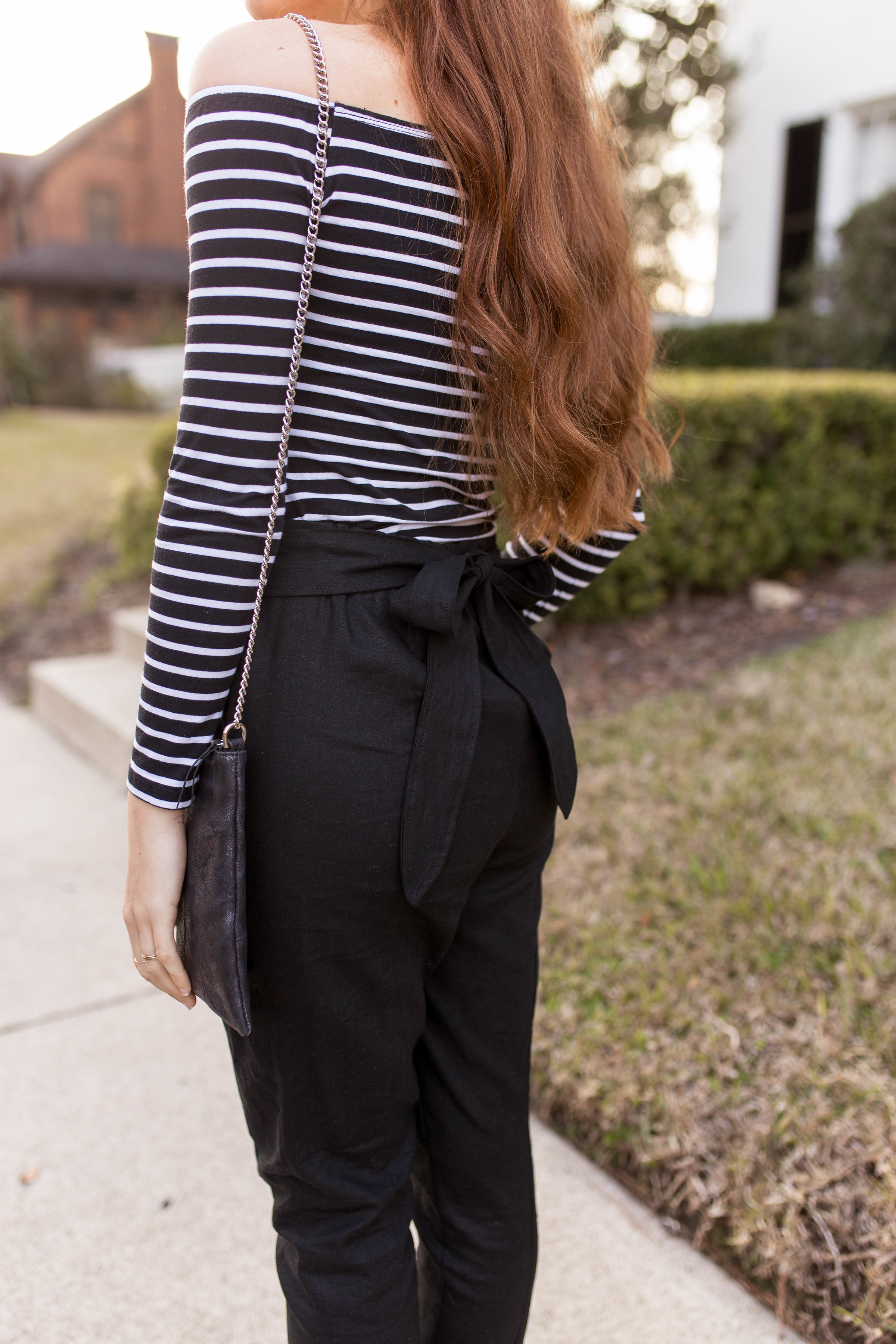 This look is simple, can be dressed up or down and is a great way to incorporate your Equestrian Style. Street and Saddle has some great options to accomplish a look like this!
xo, B