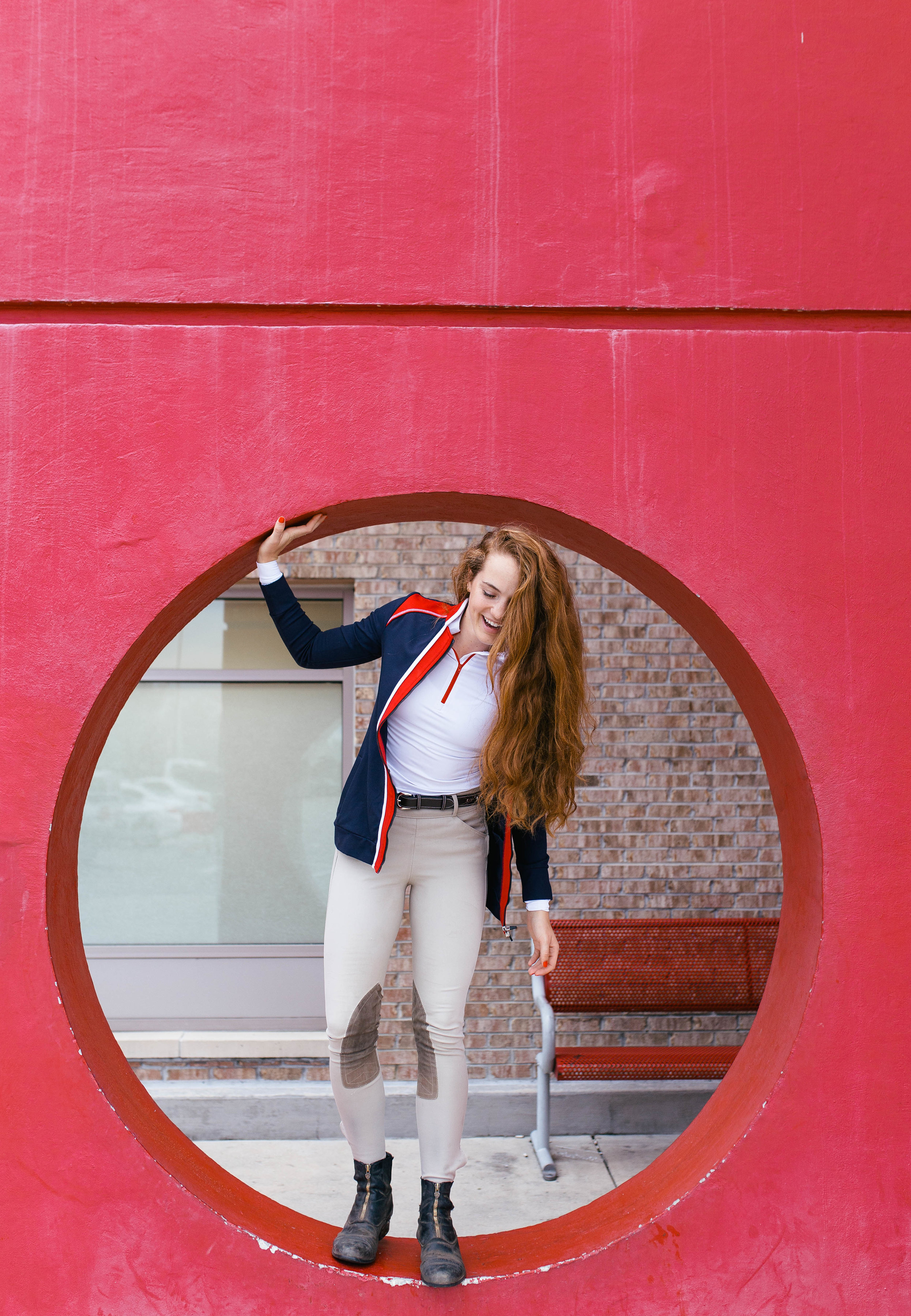 Something about the Target balls in the front of the store always make me happy. Maybe that is because I go into the store and buy everything in sight? Regardless, they matched my red Valentine's insipired look!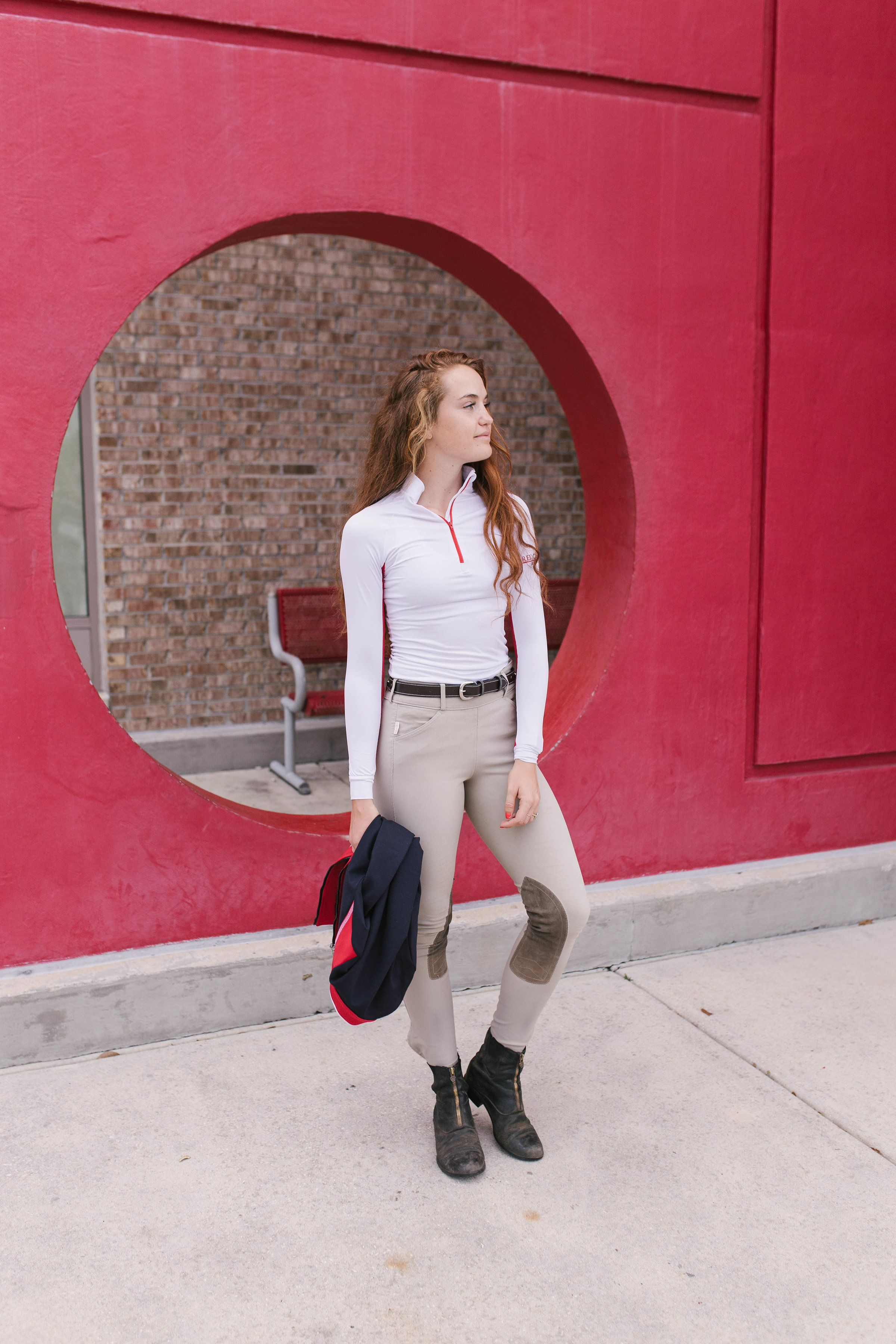 I received this wonderful practice top by Red Scarf Equestrian that is a brilliant white with red mesh and zipper details. I love how classic the color combination is. It looks great with navy and is awesome with black; today I wore this top with grey. I love it! The material is super soft and breathable.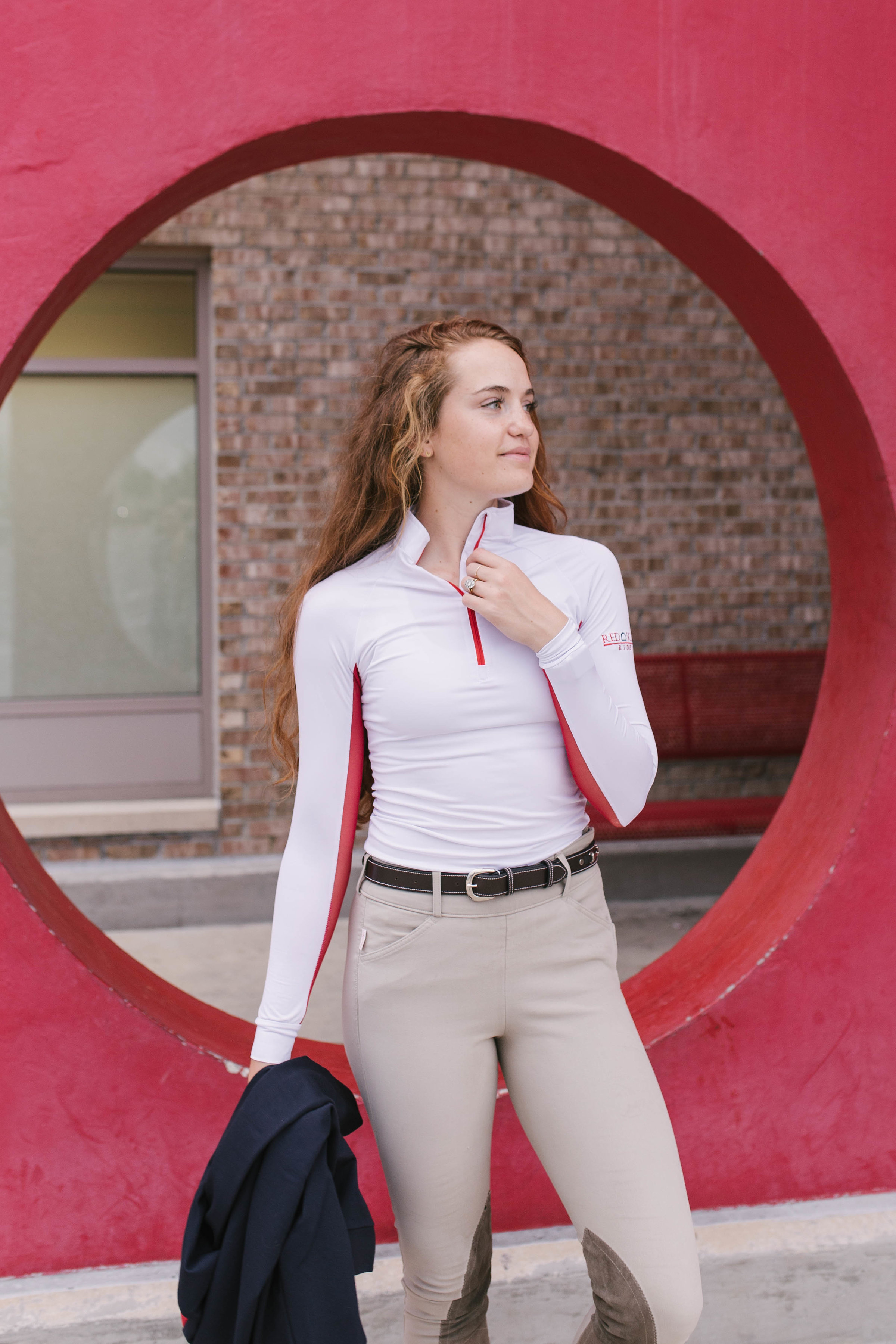 I paired this top with a fantastic Lotus Romeo jacket I got from Tack N Rider. The lines on this thing are insane! I love collar and boldness of the color block. Just a brilliant piece!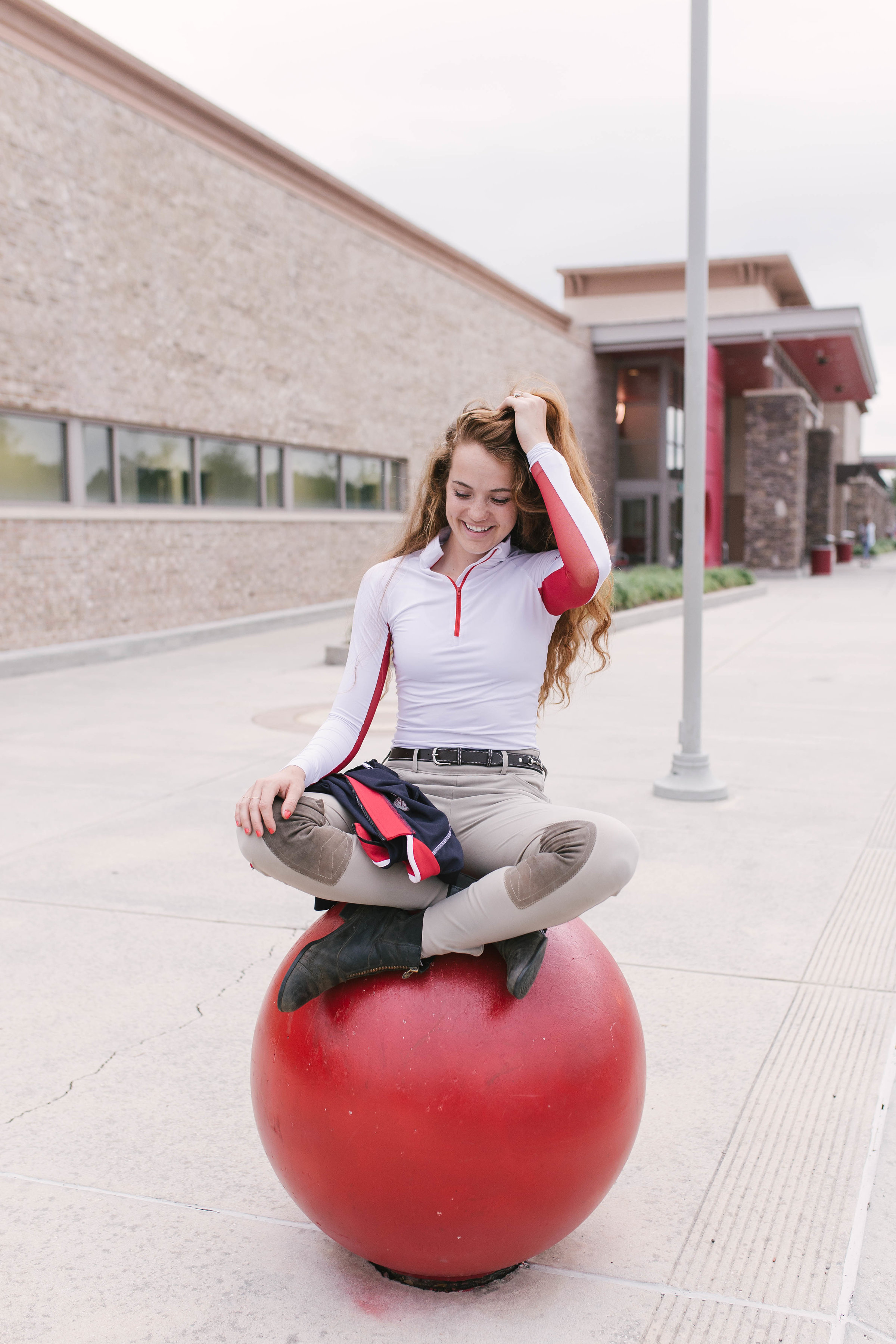 I threw on a pair of TS breeches and finished the #ROOTD with a C&C Signature leather belt that is such a staple and a go-to in my ever-growing belt collection.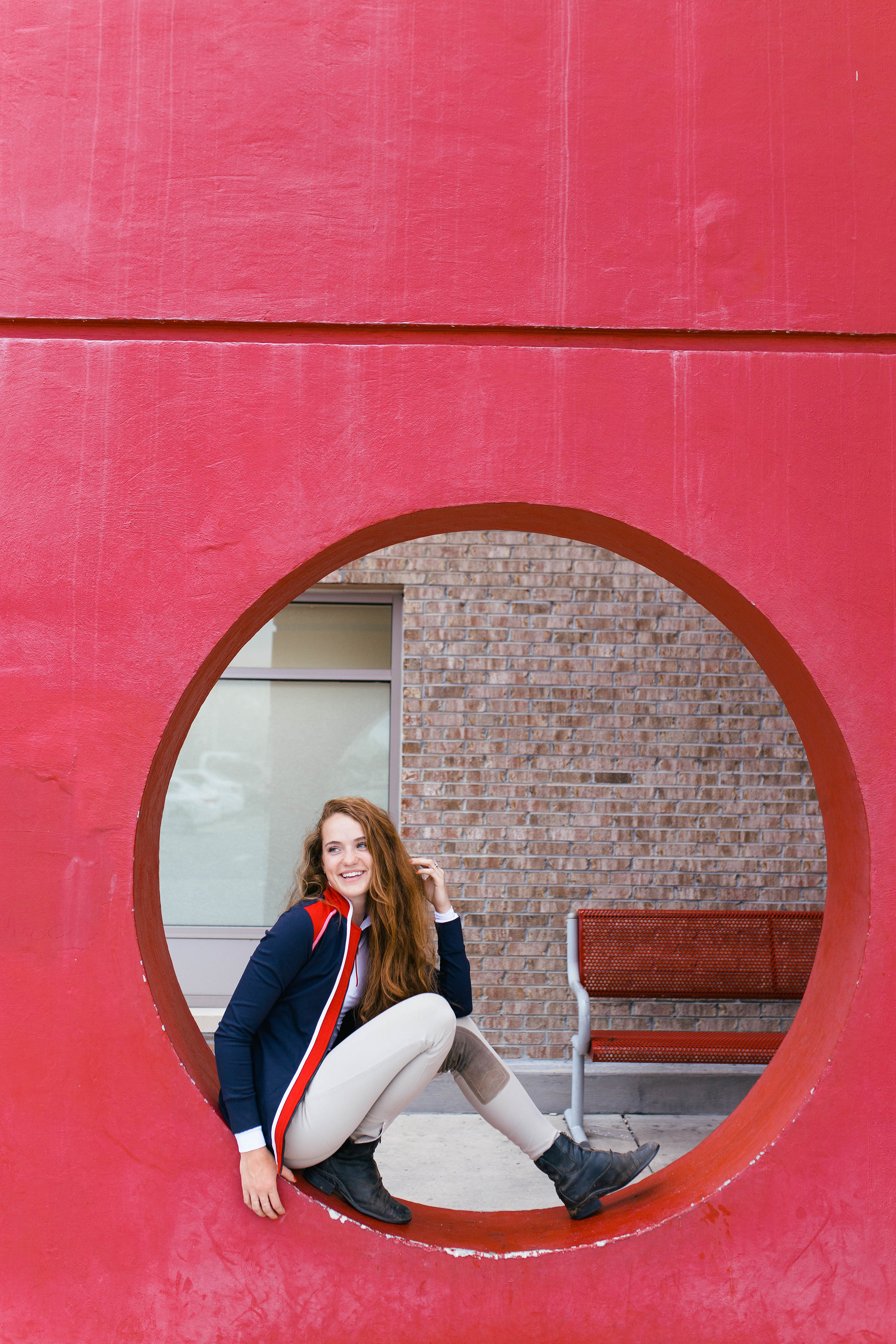 This look was so fun and while it is great for Valentine's week, each of these pieces are excellent for year round. Click the links in this post to shop and treat yourself this week!!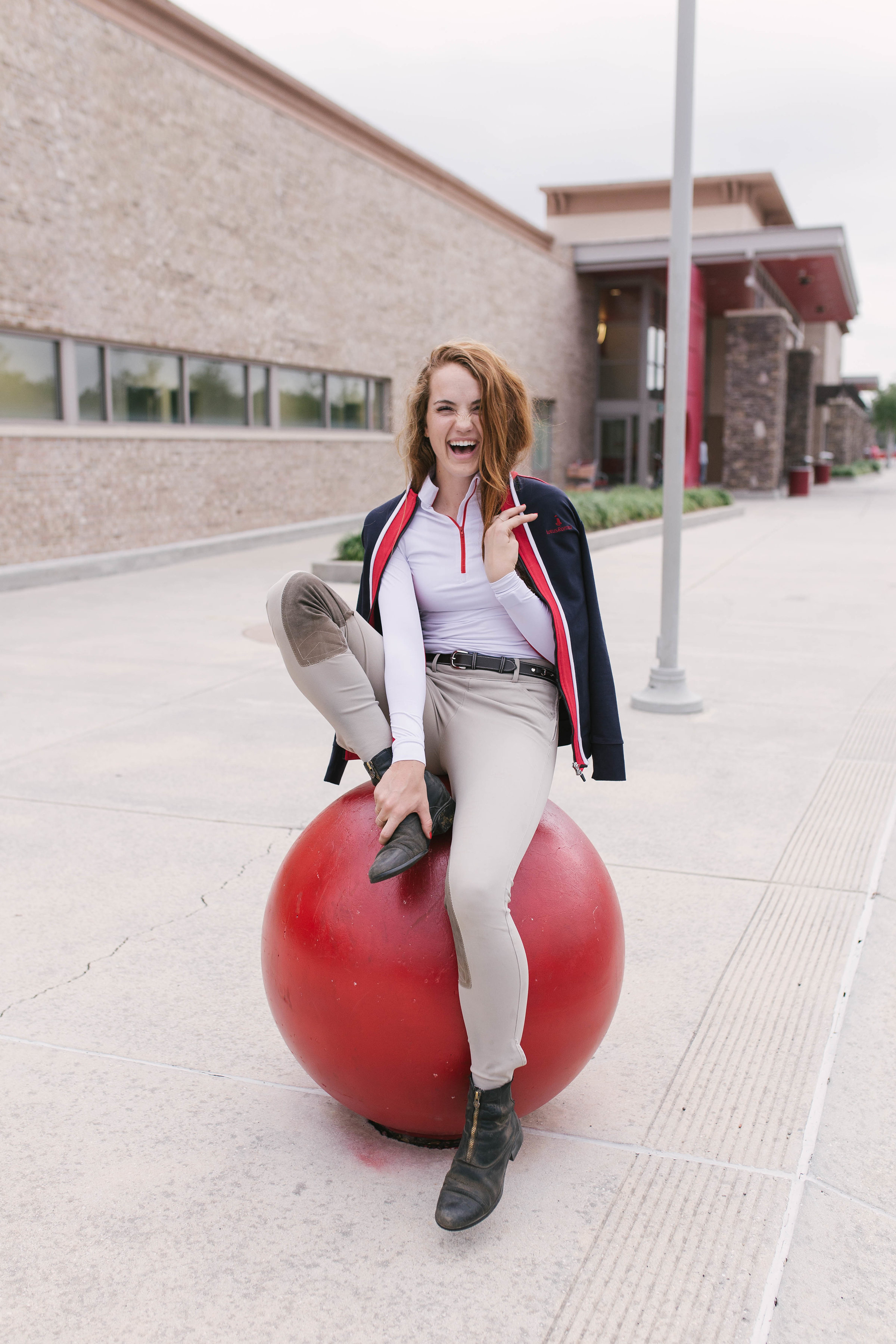 xo, B