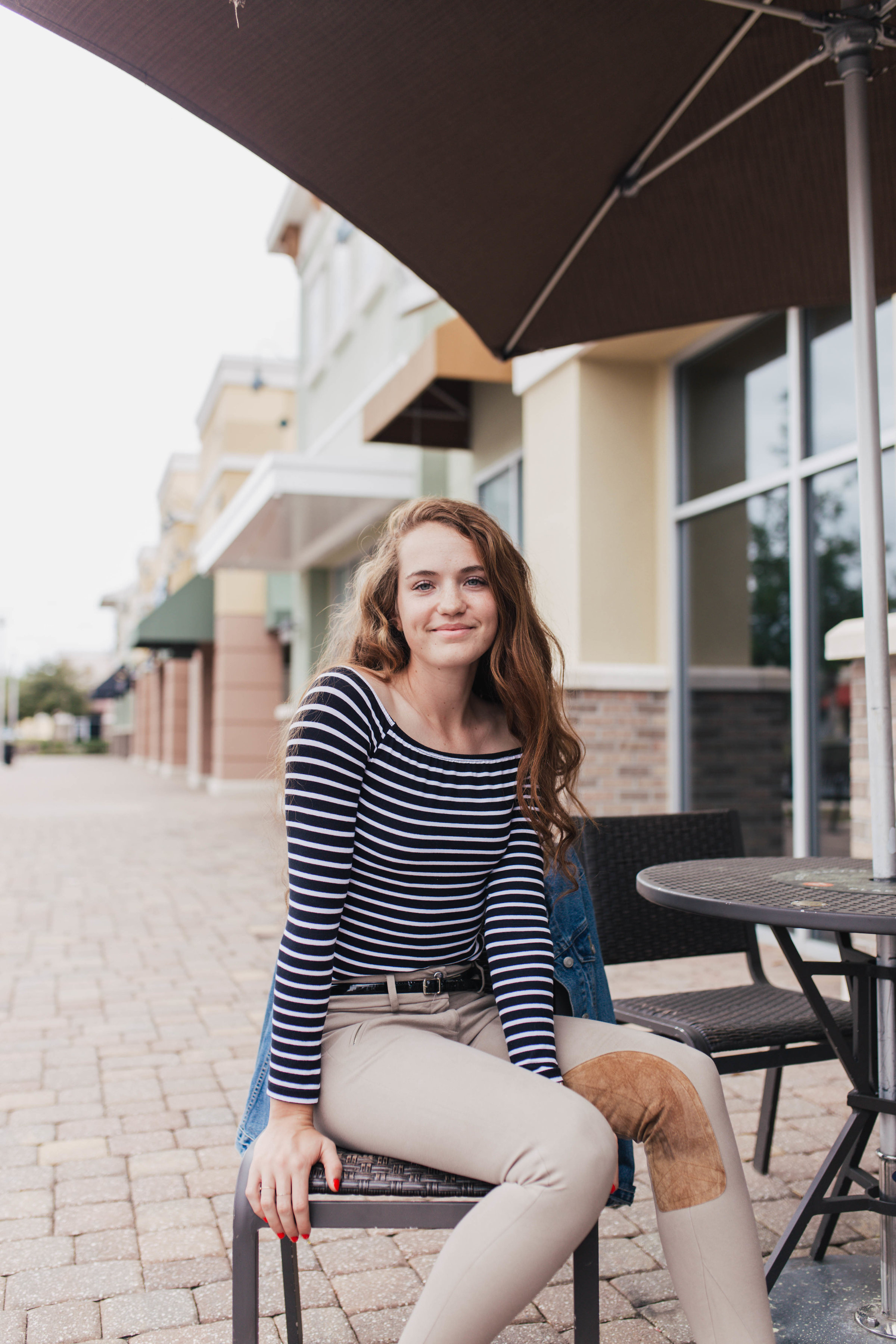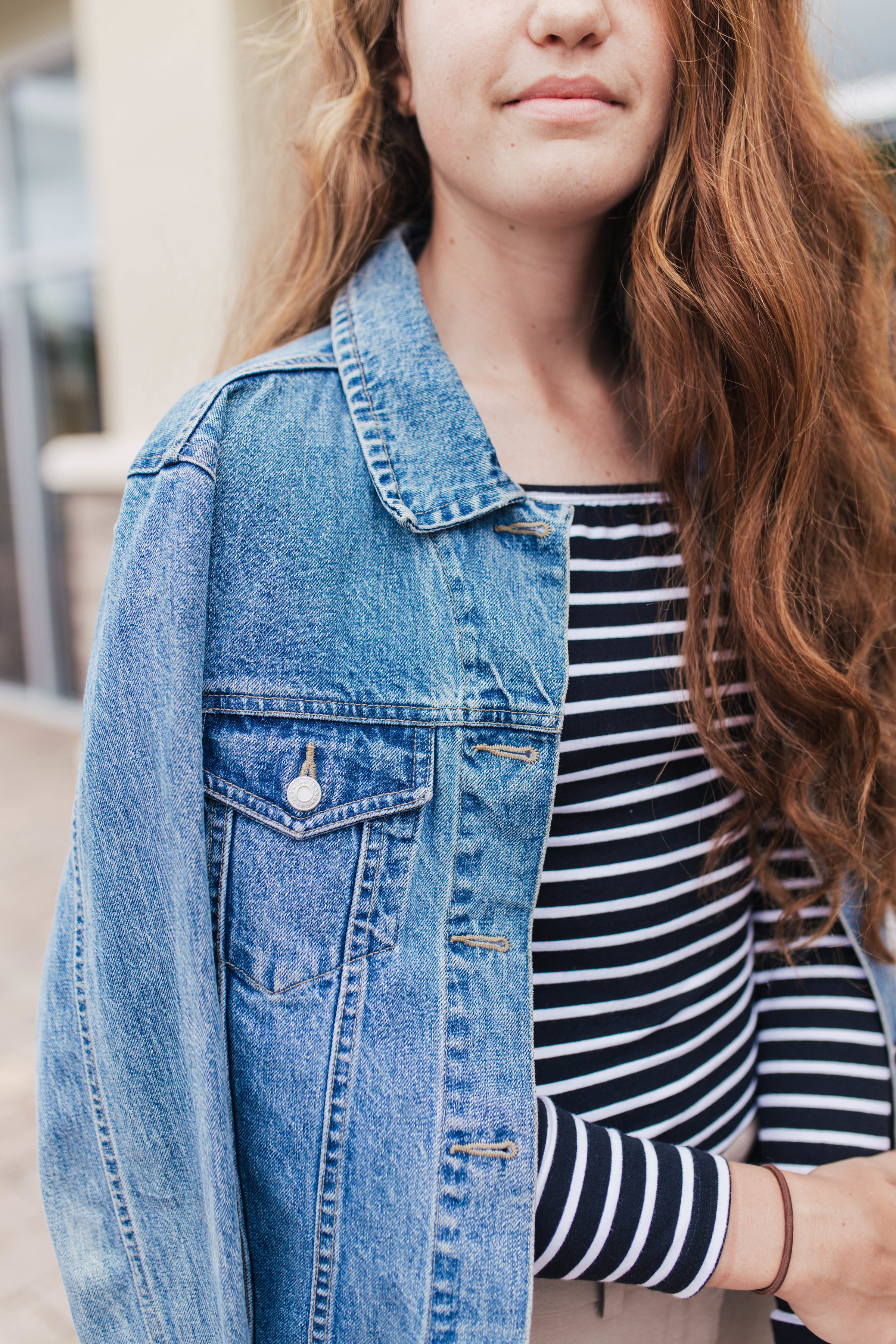 Something about Free Rein's breeches make it so easy to wear outside of the barn. I think it is the ankle closure that mimics a clean hem of a pair of trousers or leggings versus a pair of breeches that have a Velcro closure or elastic. This tan color is also perfect because it is neutral without looking so nude (you know I'm talking about- the girl wearing tan leggings and it looks like she isn't wearing any bottoms?!) Lastly the patches are just stunning. I love this pop of rich golden tan.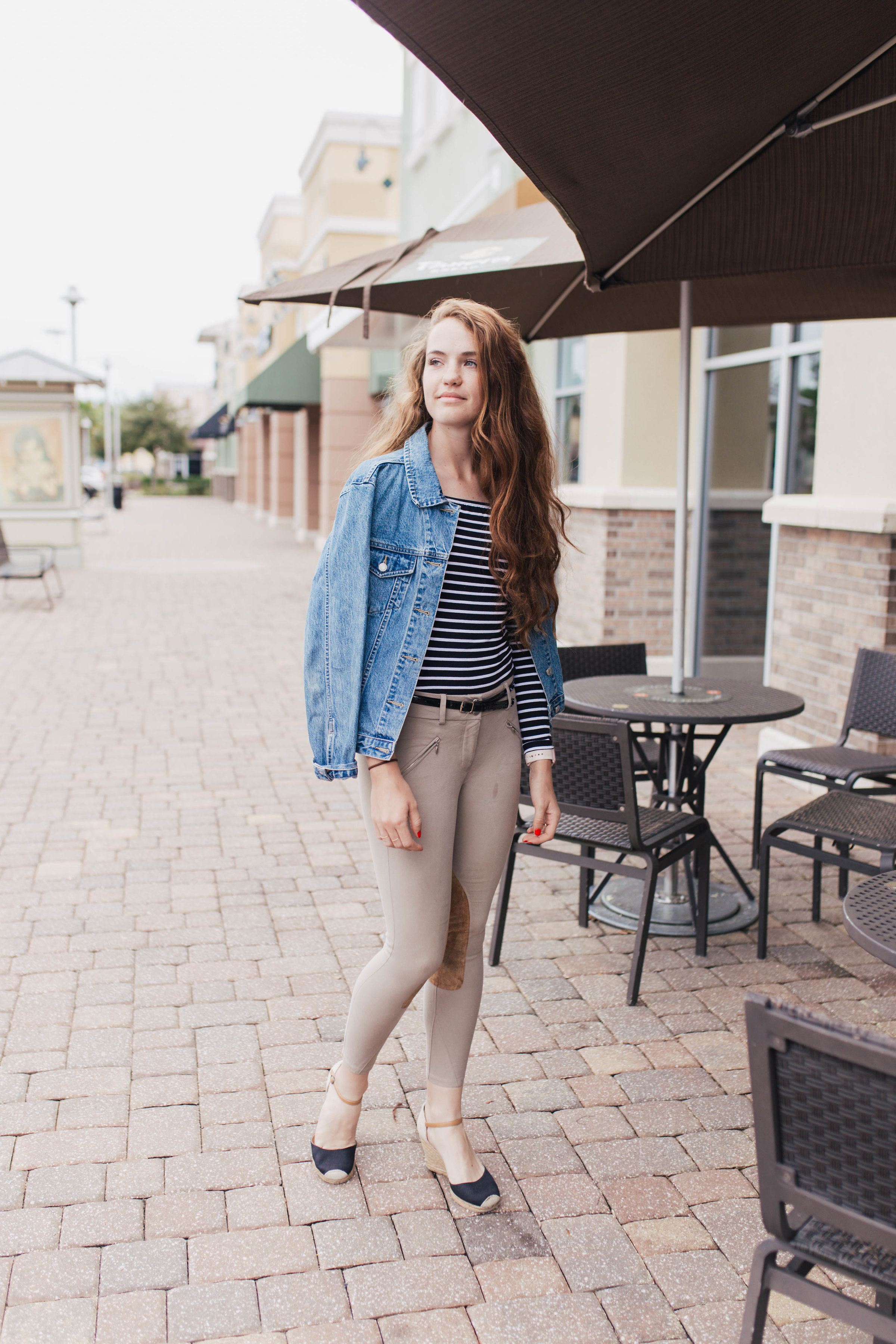 Free Rein makes it so easy to wear these breeches out and about- I had to give it a go myself! I all in love with combining tan with black and white, so this off the shoulder striped top was a no-brainer. It or one of those tops I try to match everything with… and I think these breeches were no exception!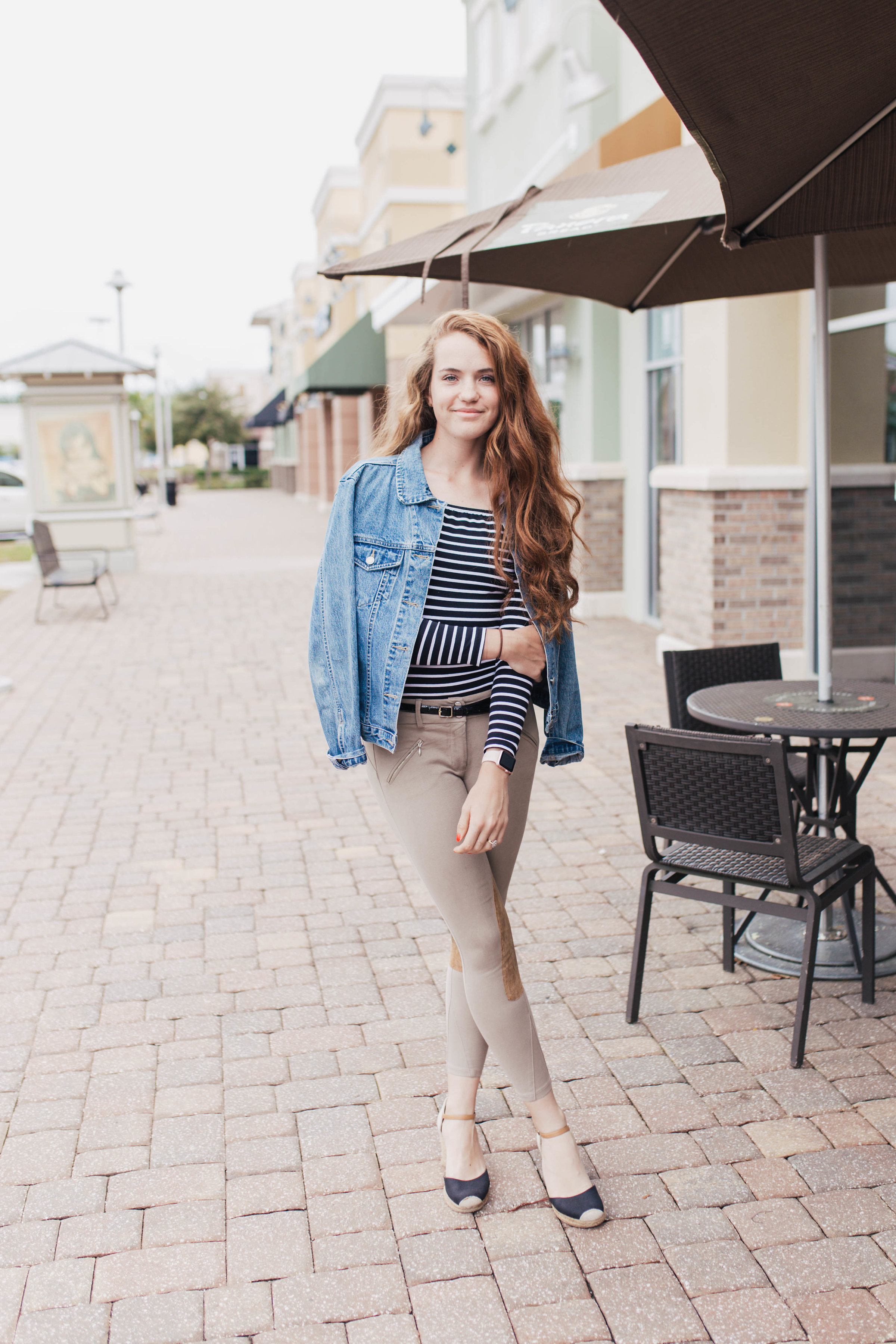 I thought a subtle skinny black belt would balance the top and breeches nicely. For an added texture element, I decided to go with a jean jacket. This definitely made the ensemble more casual, but I could have easily added a statement necklace and black sweater to dress it up.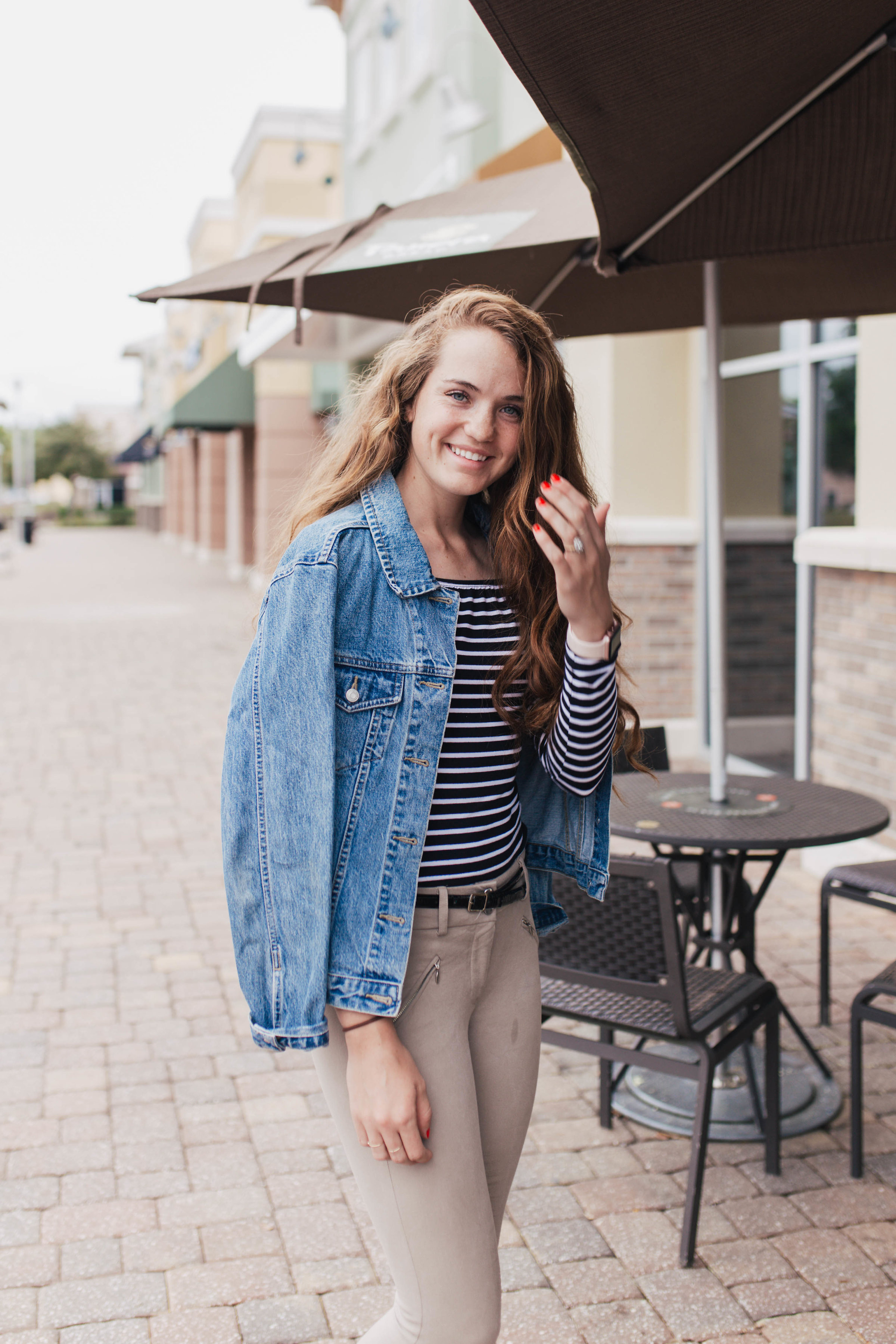 I finished my casual look with a pair of preppy wedges that conveniently had tan and black in them. I would wear this outfit out to lunch, shopping with a friend or to a equestrian-type event! So I dare you to take life by the reins and wear your (Free Rein) breeches (see what I did there?!) out and about! Want more tips on branching out with wearing your breeches with your everyday attire? My Plaid Horse Magazine article on just that is coming up soon!
xo, B