If you have looked at any of my past blog or instagram posts, one takeaway you will have is that I love black and white! I gravitate towards both colors whenever I am at a shop or browsing online. Shop Hunt Club sent me the most fabulous black and white ensemble and I just had to share it with you!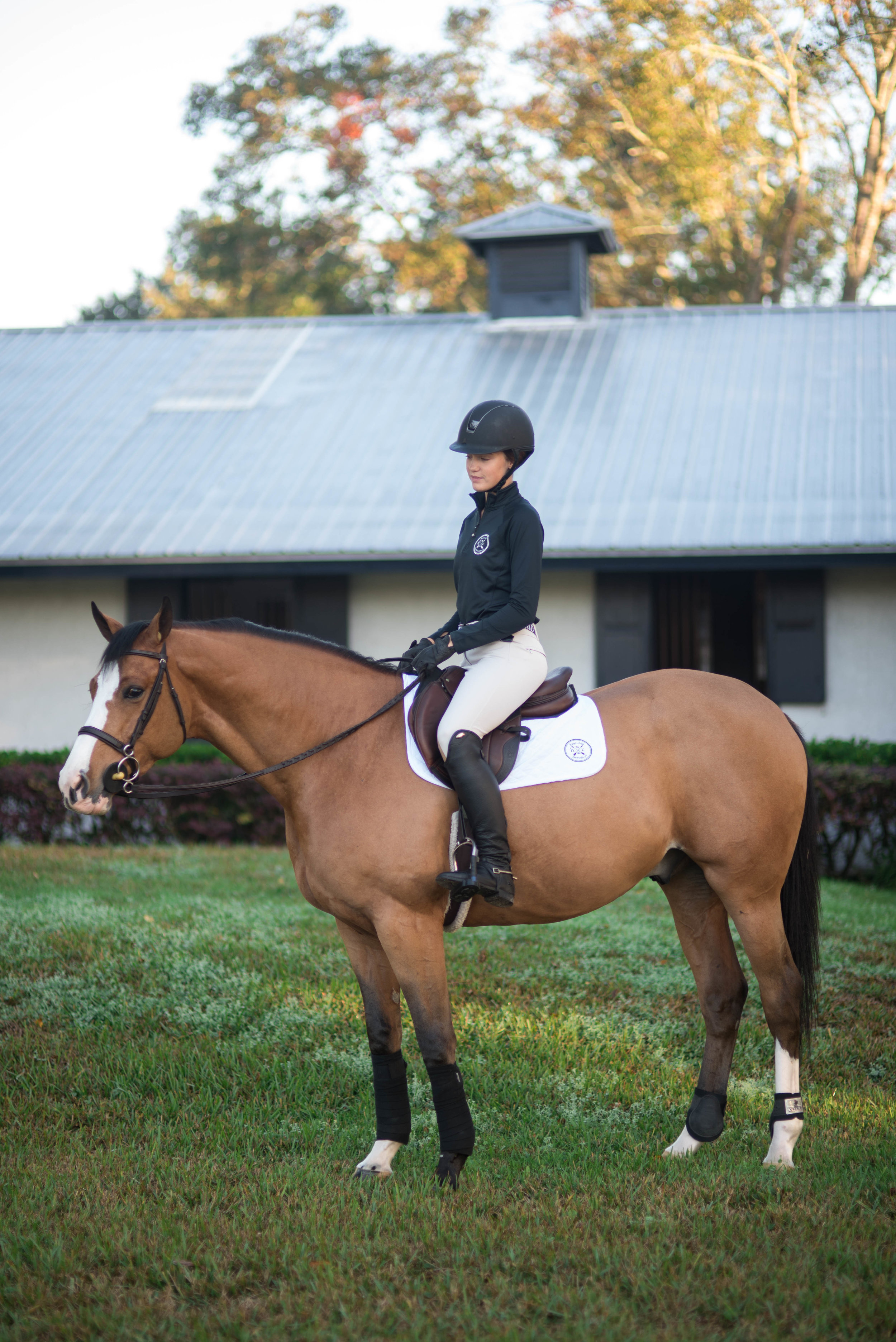 I'll start with this pullover because I was so impressed with it. This is SHC's Performance 1/4 Zip Pullover in Black. It can be worn alone, with layers underneath, or layers over top. One of my favorite features are the thumb holes for when I am in a chilly arena teaching! This top is complete with the classic Shop Hunt Club logo.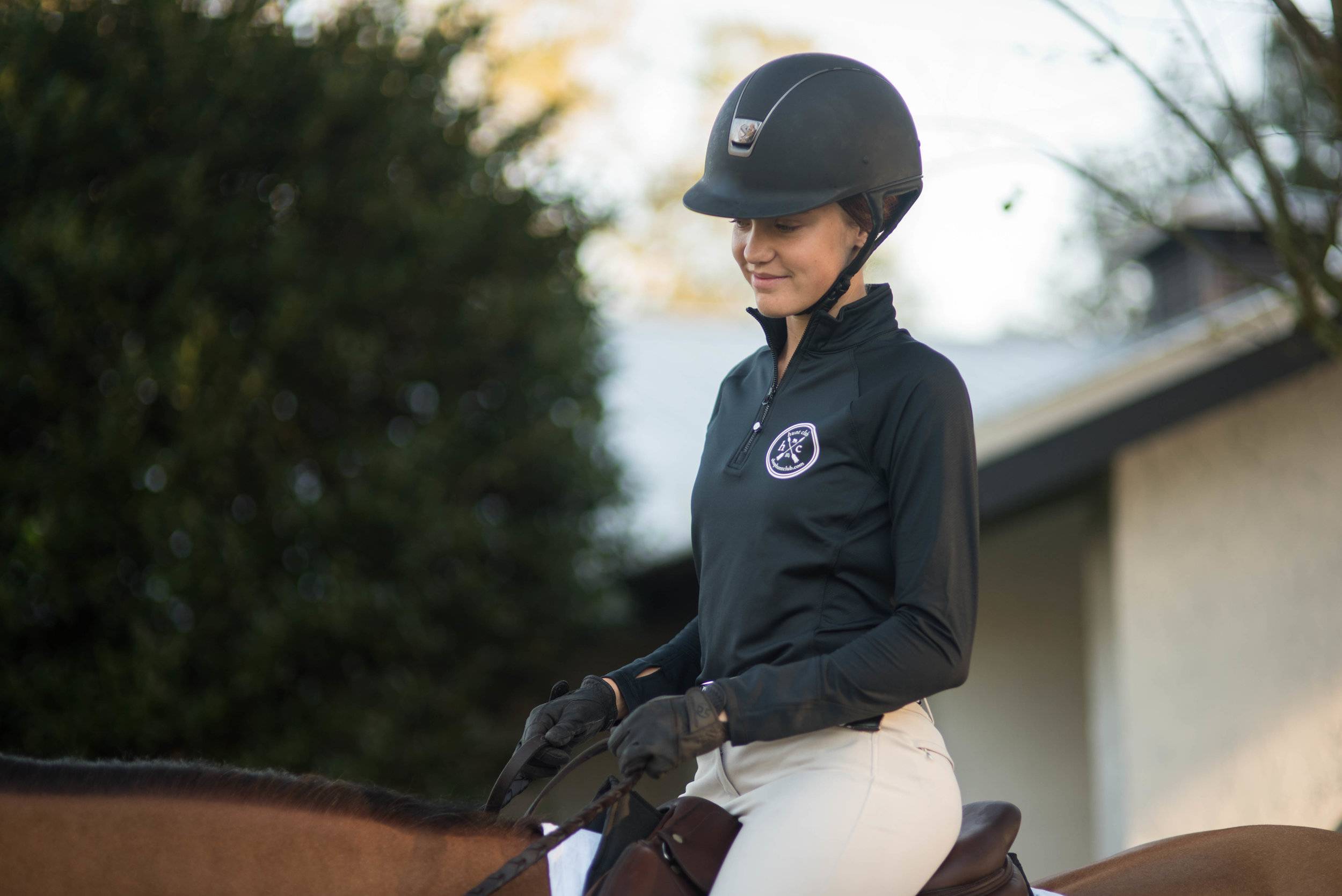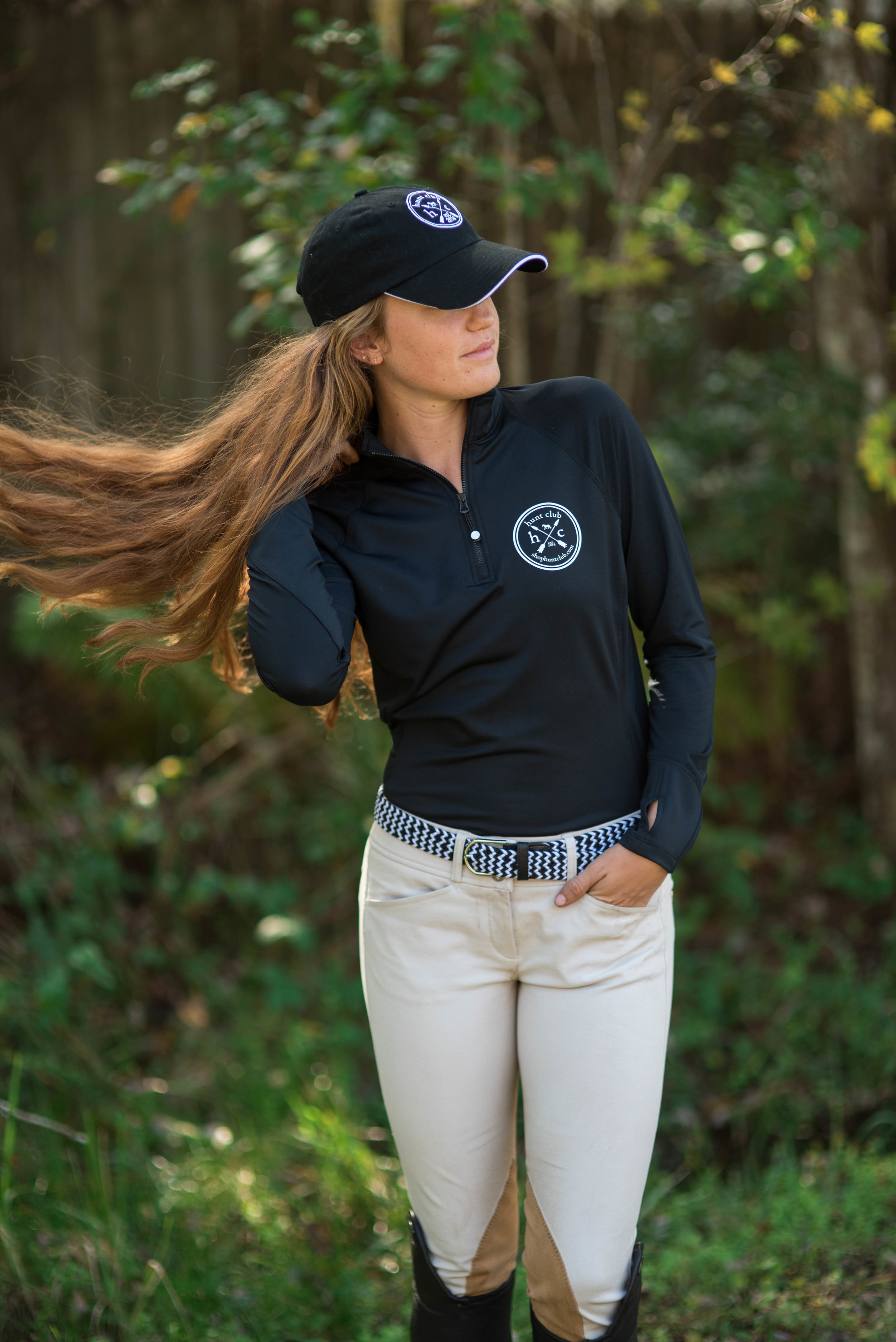 Next we have this amazing belt. This is the Shop Hunt Club Derby Belt – Hand Gallop. These belts do have a good amount of stretch, so they come in a regular and a petite size. I love the silver emblem accent on the end of the belt!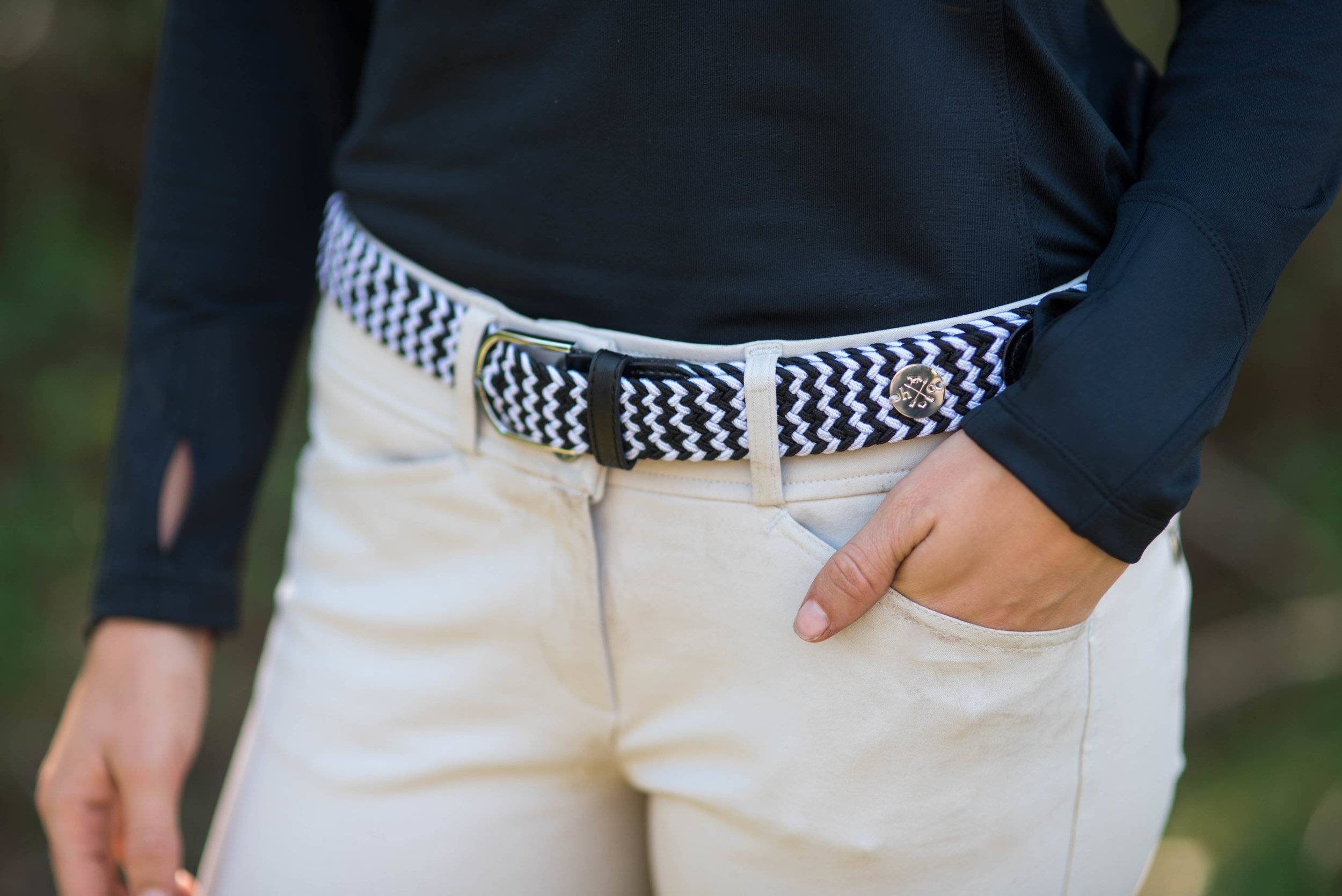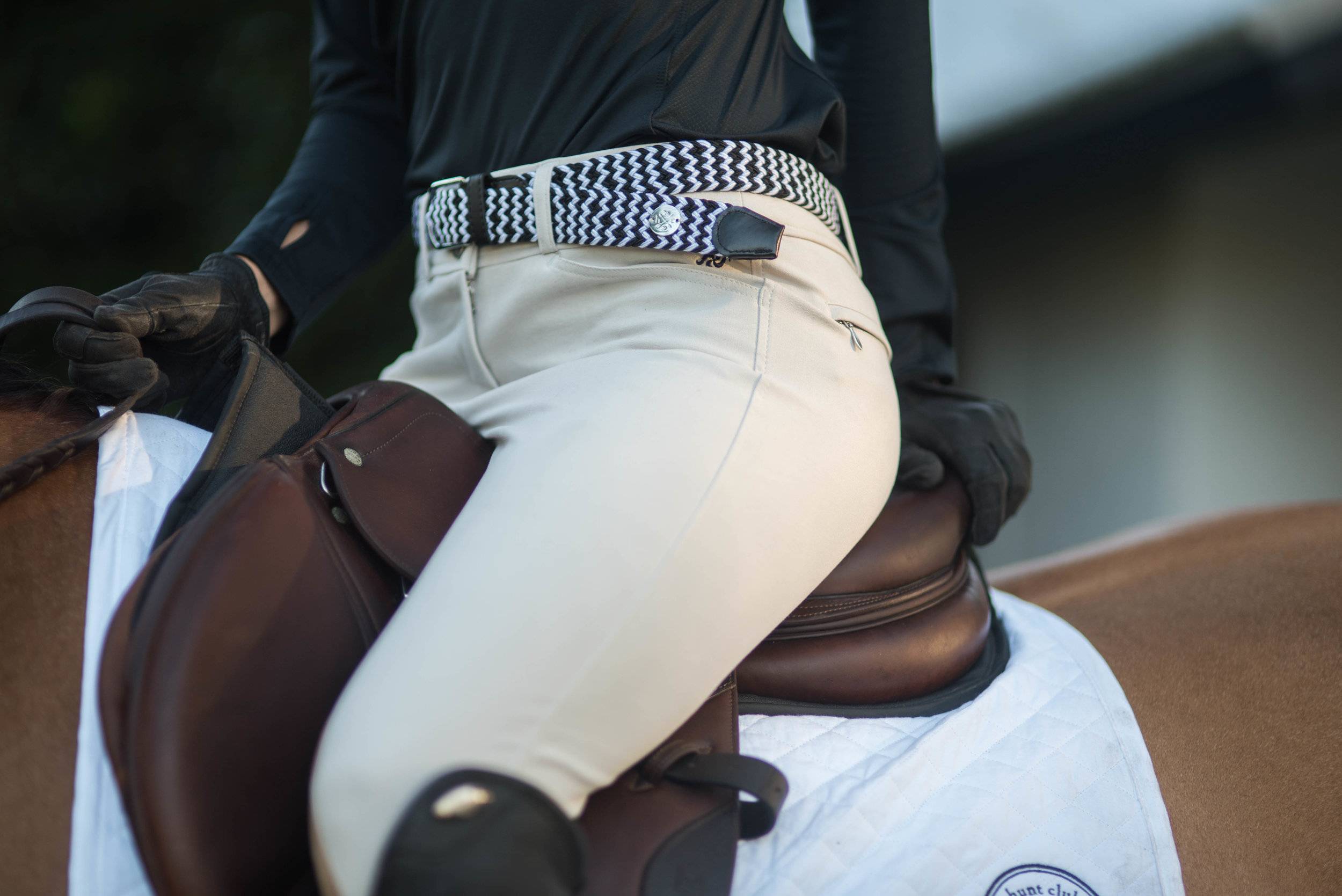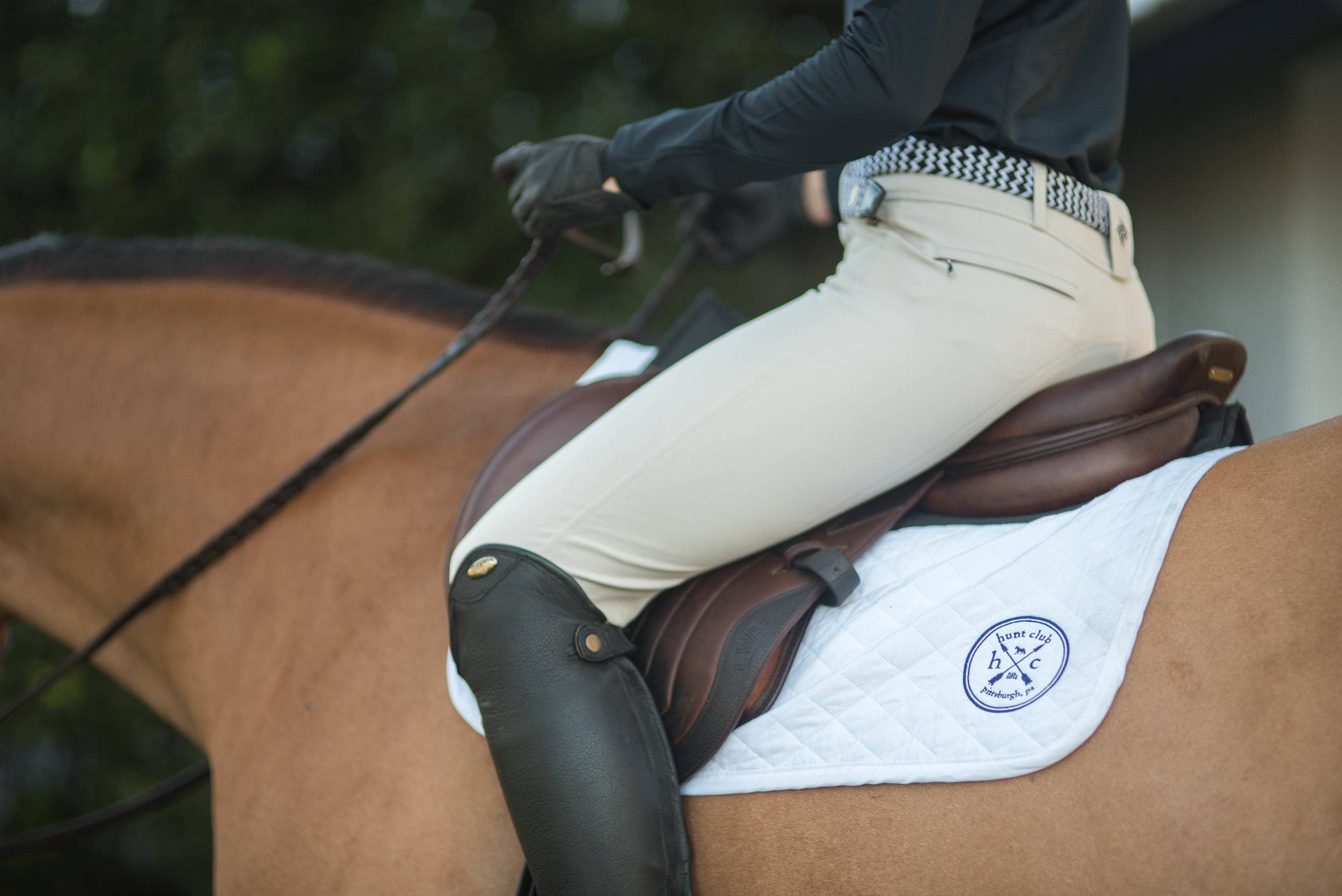 This Shop Hunt Club Logo Baby Pad has become a favorite and on my regular rotation! I love how it matches everything and is super classy while adding an element of design to your look!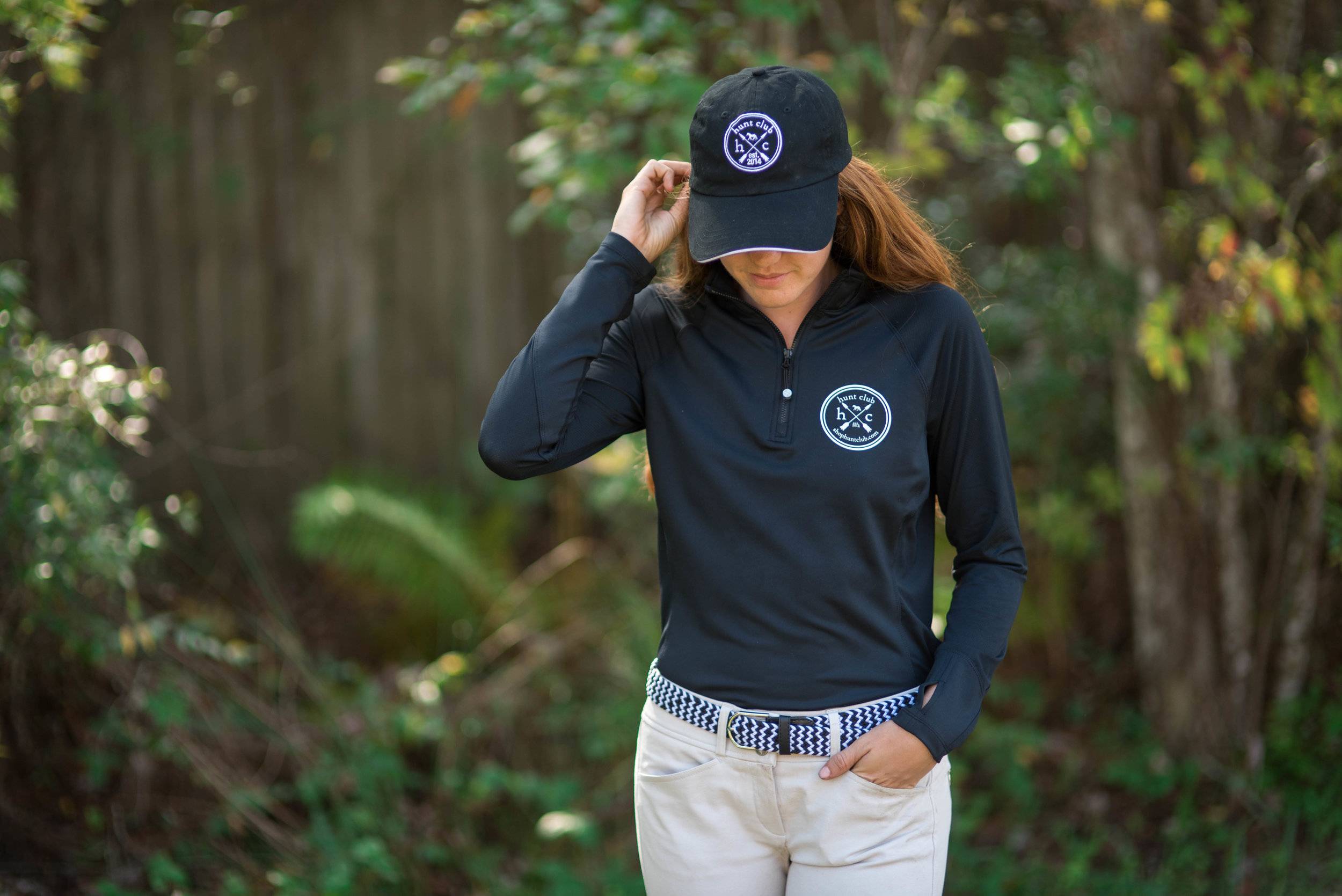 This SHC Logo Baseball Hat is also a favorite of mine. Again, matches everything, and I love the white detailing on the brim! Hats sometimes fit me weird because I have a big noggin, but this one is super comfy and hides my helmet hair!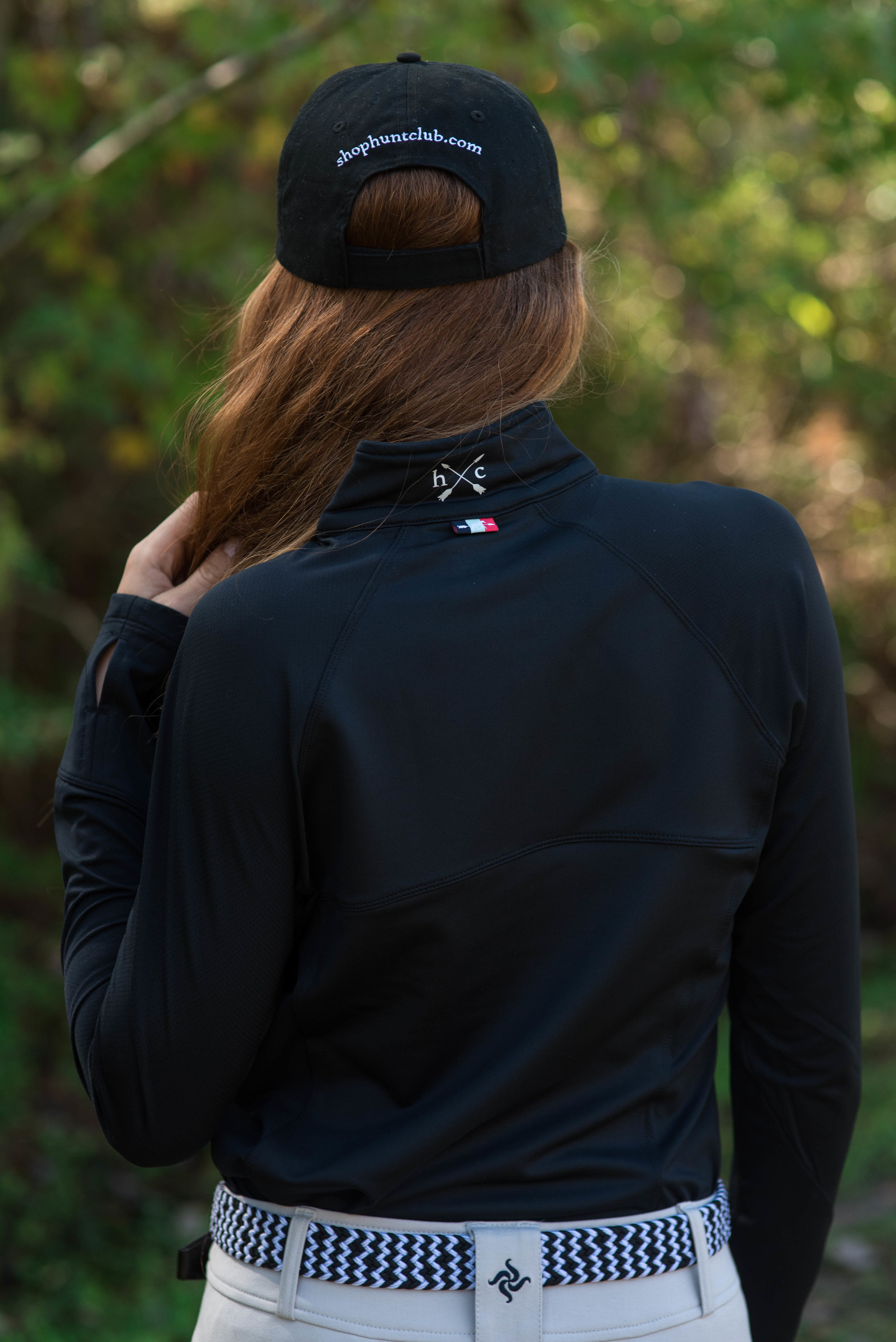 With Christmas around the corner, you should definitely go take a look at their website… so many great options for gifts for your barn friends, family or yourself!
xo, B