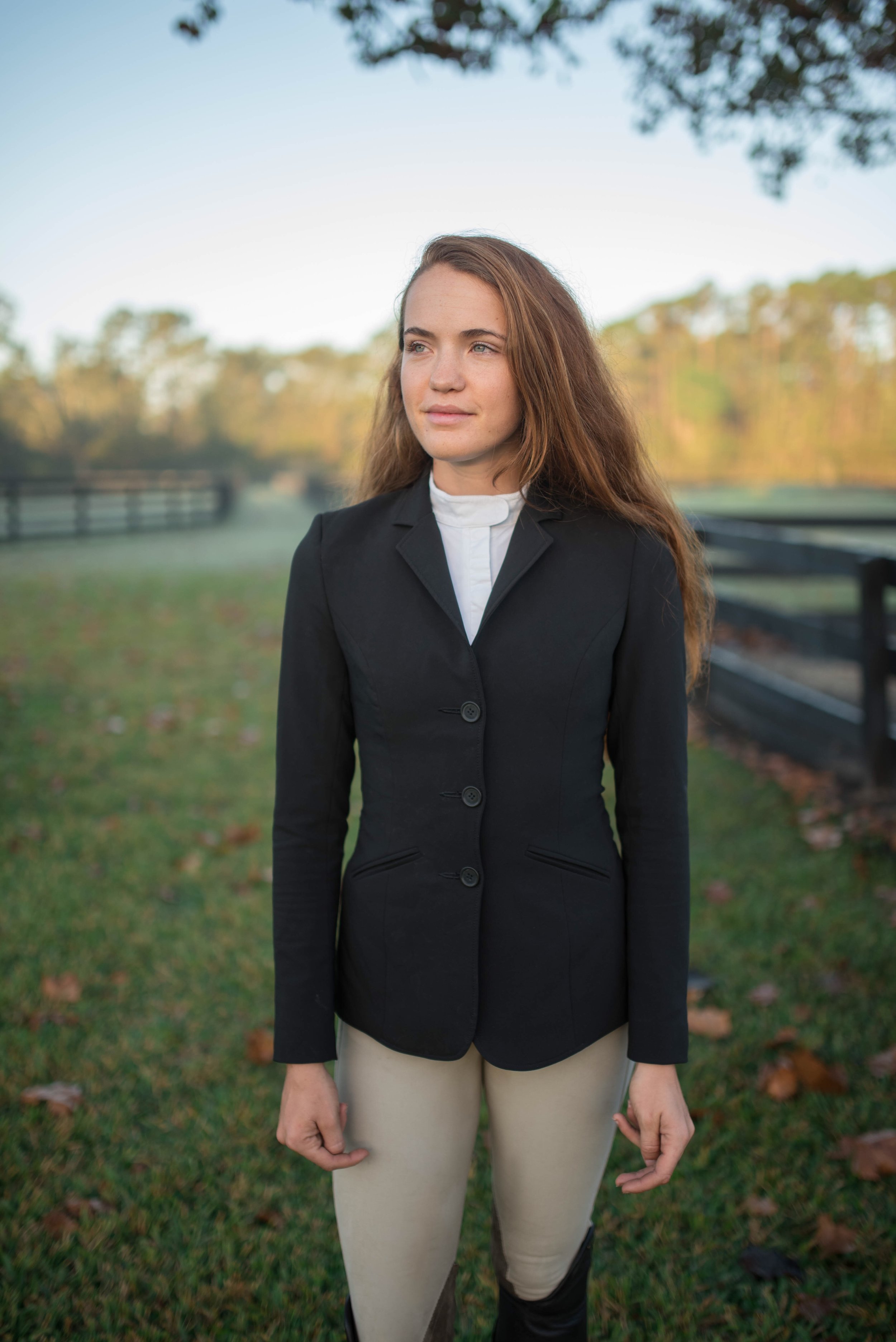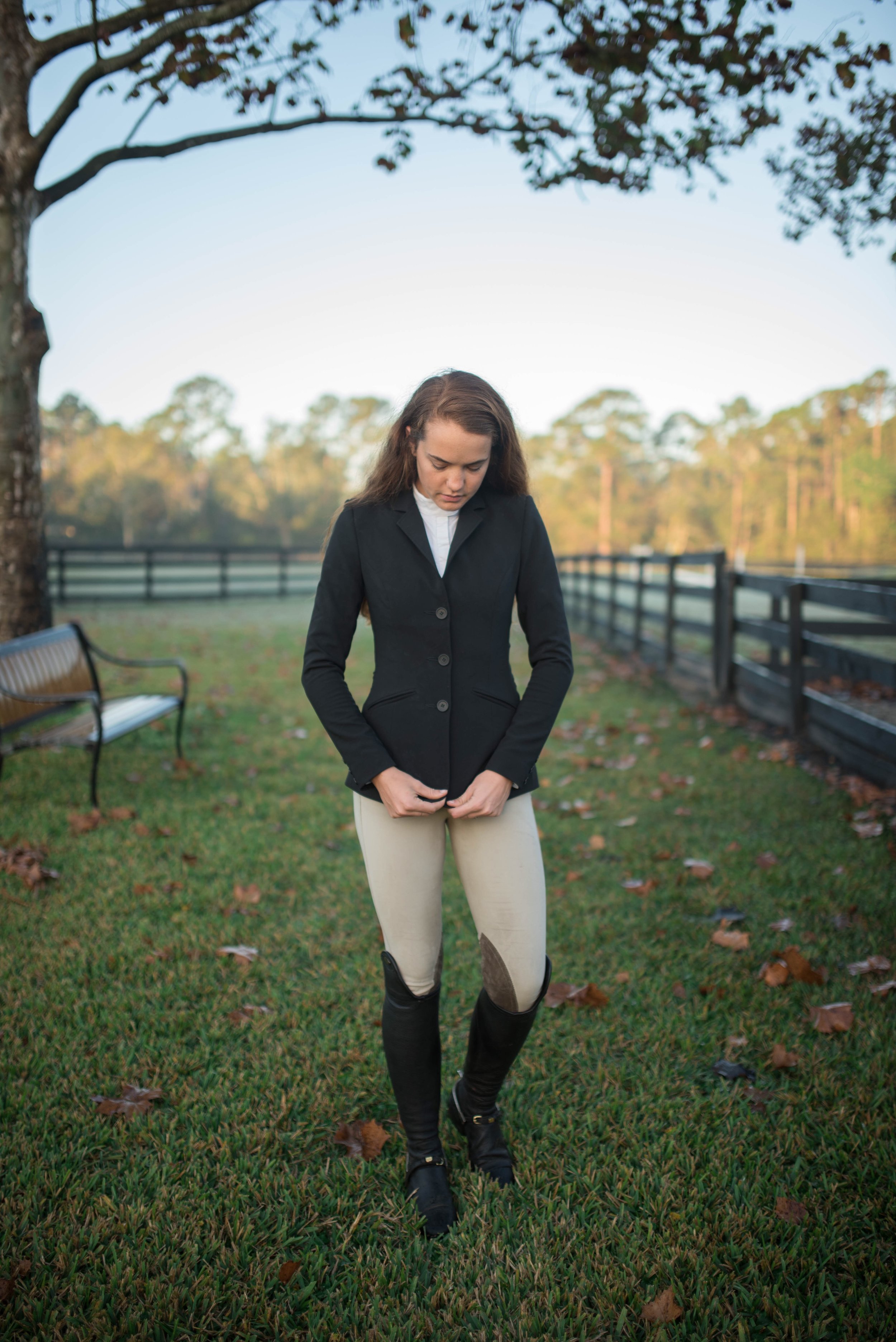 The classic show look is sometimes hard to come by. I love my jackets to be really fitted without making the buttons burst at the seams!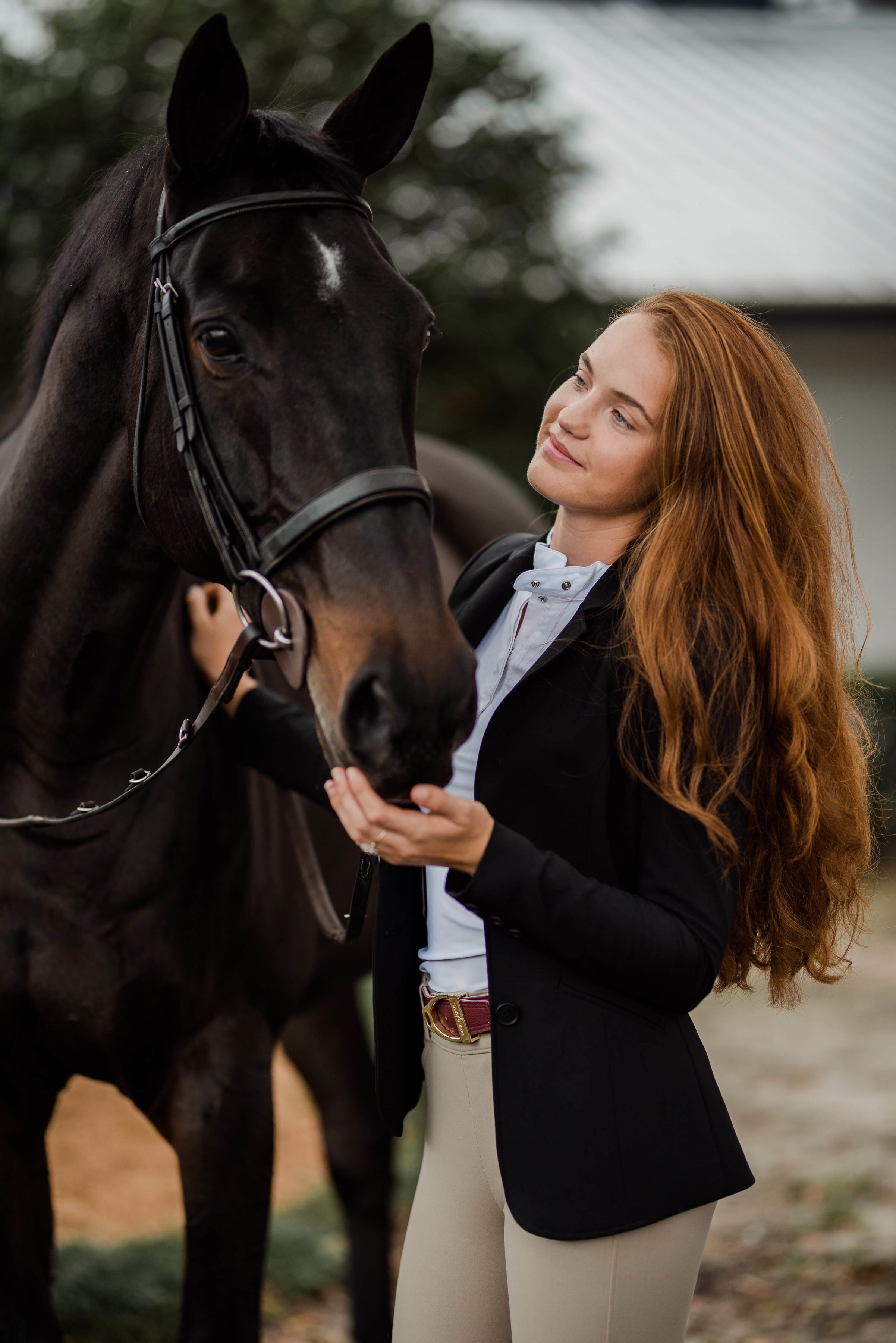 This Lotus Romeo ensemble has been my favorite show shirt-show jacket combo. The tech fabric of the jacket really makes the fit ideal. I also love the short collar of the show shirt that makes it look just as good buttoned or unbuttoned at the collar.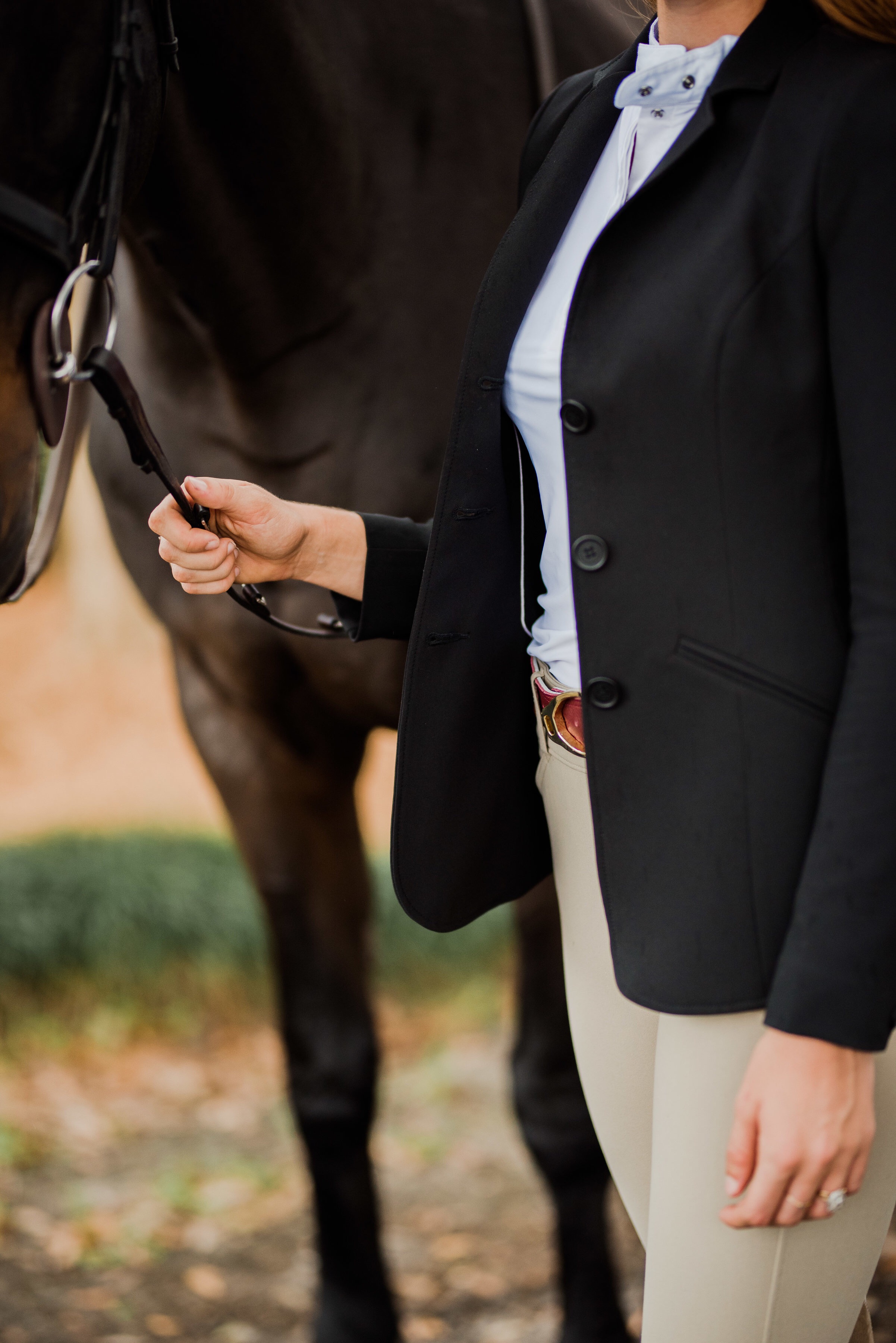 I got my jacket and top at one of my favorite US retailers- Tack N Rider in Wellington. They were so helpful with sizing and styles! If you are looking for an good quality jacket that is both stylish and classic, look no further than Lotus Romeo! With WEF just around the corner, you can see these LR jackets and tops at Tack N Rider in person!
xo, B