One of my favorite things about Christmas time is all of the Holiday treats involved! I love making Christmas cookies- my Grandma always made her famous "Santa Cookies" which were a perfect sugar cookie cut out like santa with raisin eyes, rosy cheeks made out of red hard candy and a frosted beard topped with coconut. I really need to do a post about those cookies because they are insanely good and my description doesn't do them any justice!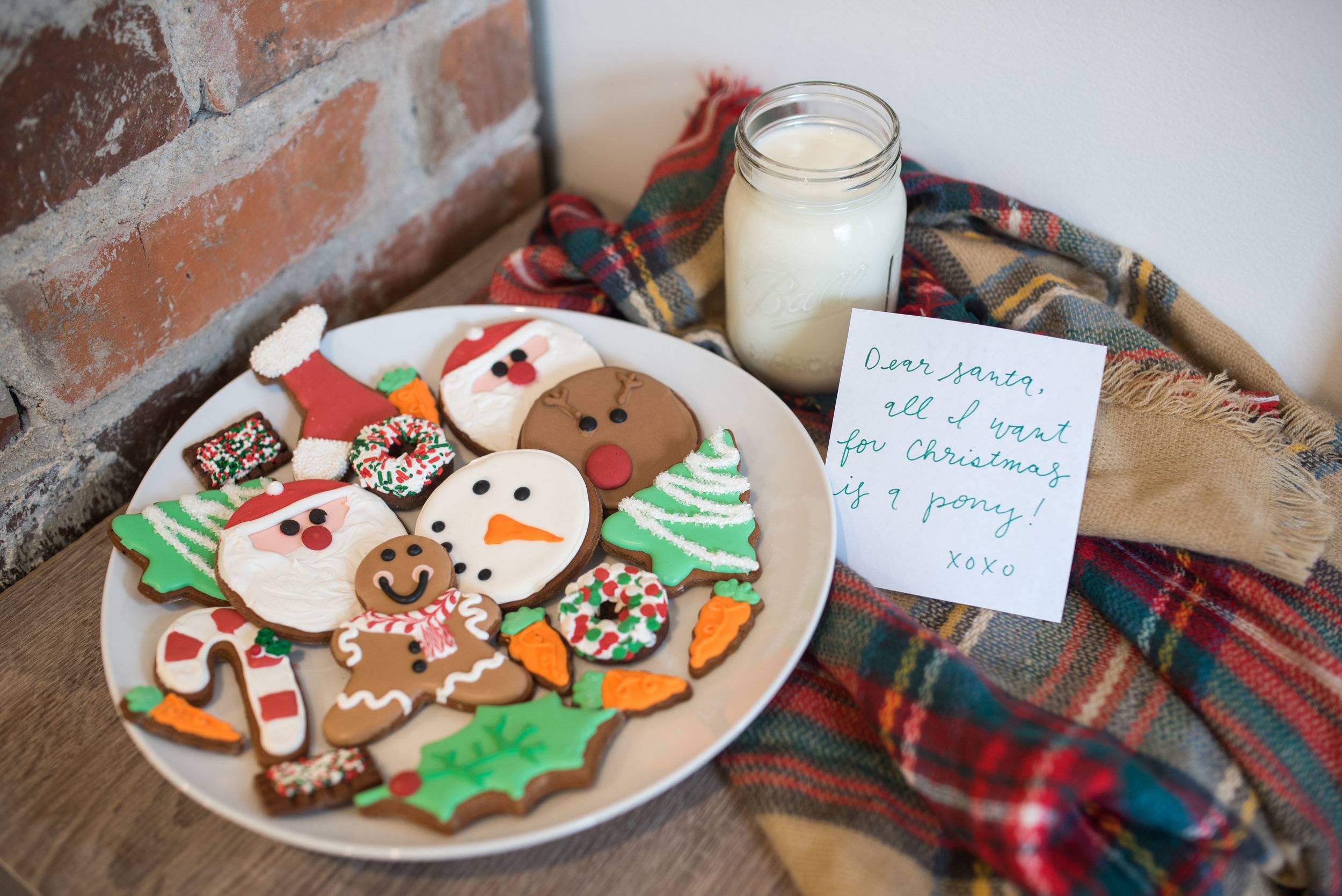 Well if this isn't the cutest plate of Christmas cookies, I don't know what is! The craziest thing about this mouthwatering shot? THESE ARE HORSE TREATS. Equine Confections is one fabulous company. They make some incredible horse treats in their signature donut and pop tart shapes! But things got next level when I literally send them Pinterest inspiration of cute (human) Christmas cookies and they sent me THESE. I was shocked with how beautiful each cookie was. They looked just like my inspo are made out of healthy ingredients in great horse-friendly flavors.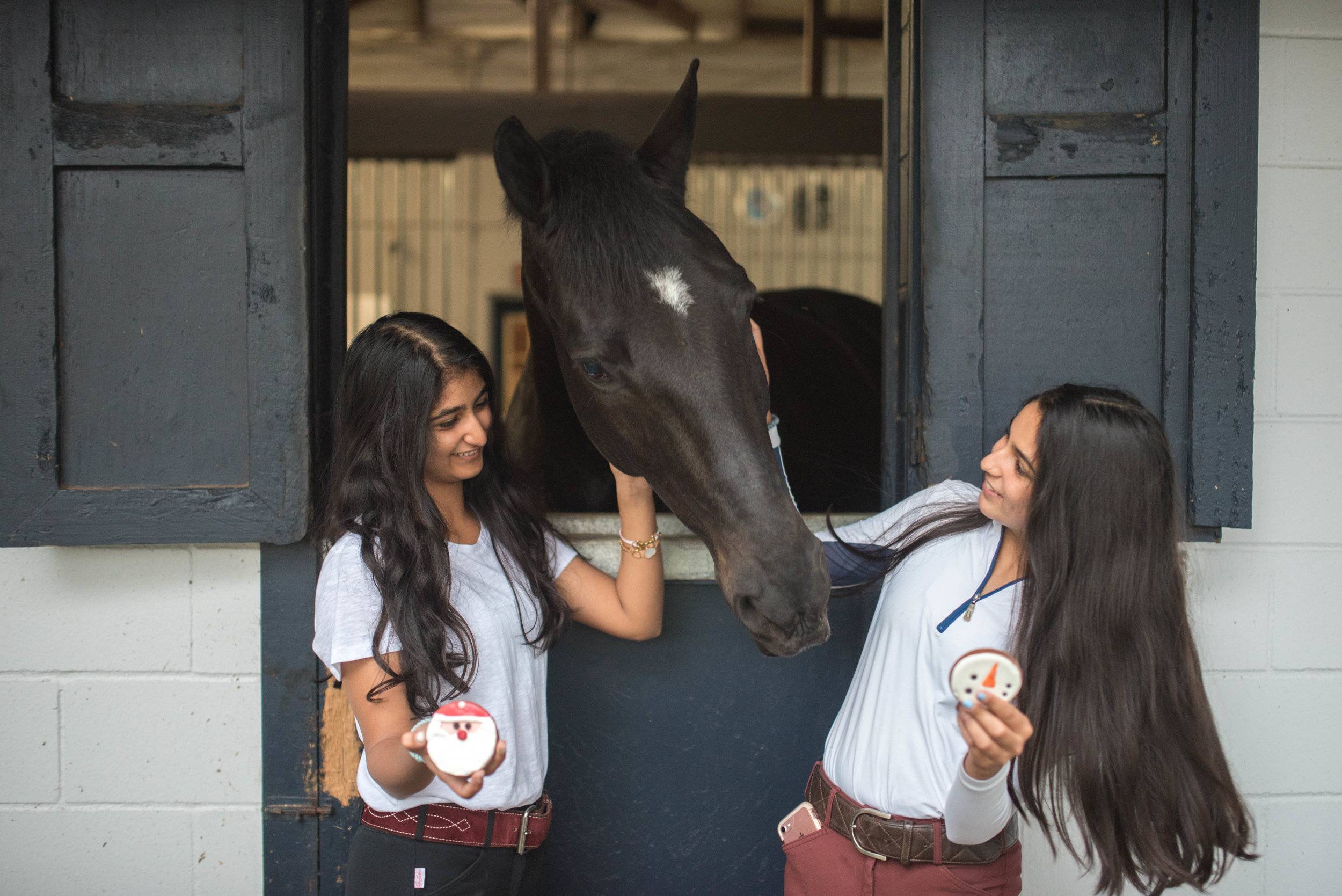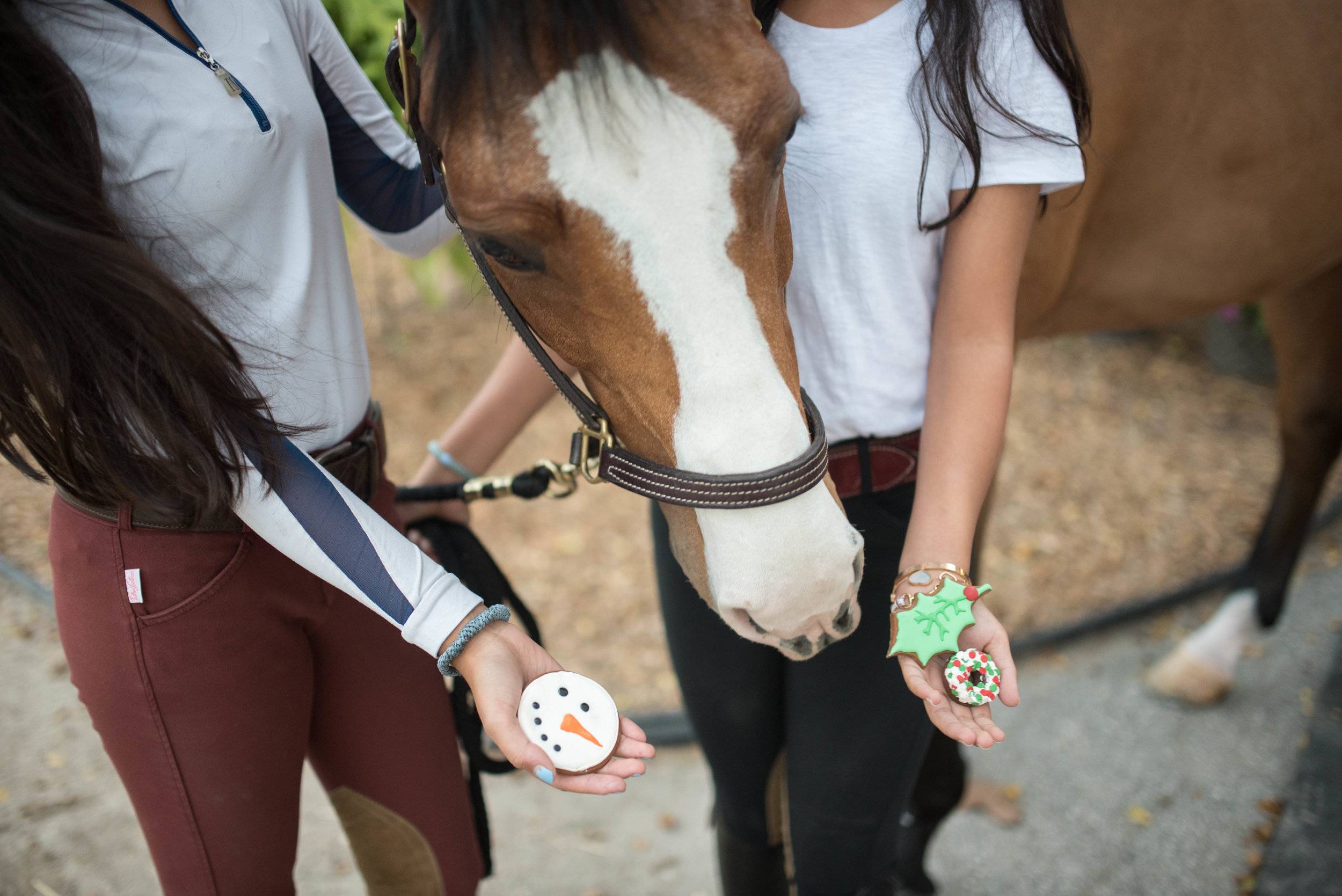 I had too much excitement about these cookies, I had to bring them to the barn and let my students, Isha and Raina, feed some to their adorable ponies! I know there are millions of horse treat companies out there, but Equine Confections is a fabulous company with amazing customer service and staff that go above and beyond to create the horse treats of your dreams (or your horse's, really!) At a wonderful price point, these treats would make fabulous barn Christmas gifts! Go look at page 3 in my Holiday Lookbook for $1 off and a FREE Christmas treat!
xo, B