From phone cases to jewelry and now riding accessories, rose gold is super in. I love adding hints of it in my riding and everyday outfit for the pop of color and sparkle, not to mention it goes with just about anything! Since you'll be seeing it a ton this year, even in equestrian fashion, I wanted to share some of my favorite rose gold accessories with you.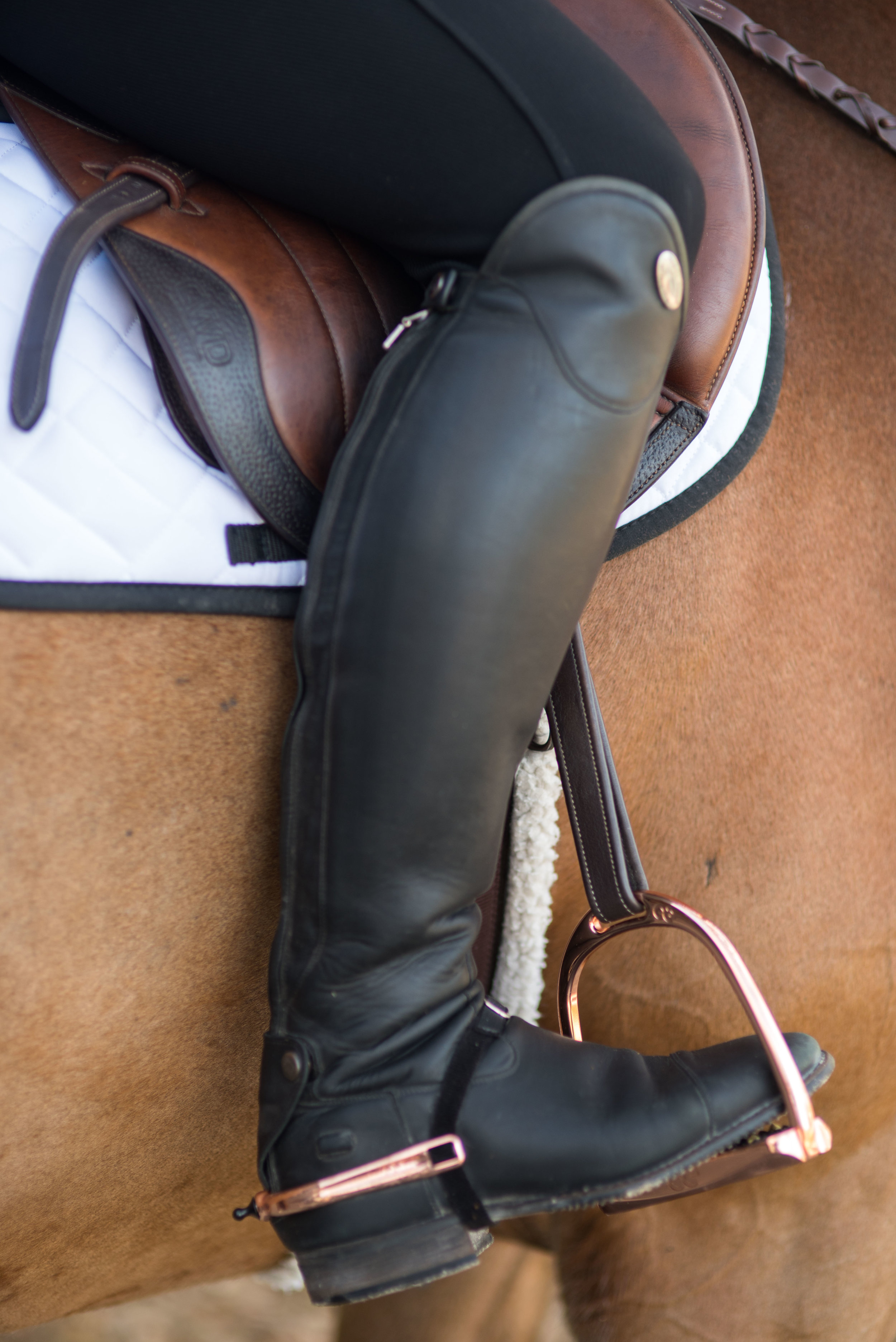 These spurs and stirrups are both from American Equus and I am obsessed with how they look! They look amazing against the dark boot and go well with any color horse. They are worth every penny and never lose their shine, even through riding multiple horses every day. What I love about these spurs for my job is the interchangeable shank feature, which lets you change the size and length of shank, without having to remove the entire spur. The stirrups are made to naturally contour your leg around the horse's barrel, to take pressure off of the knees, ankles, and feet, while the pins keep the foot from slipping in the stirrup. Each of these are sure to add luster to any outfit and get you noticed.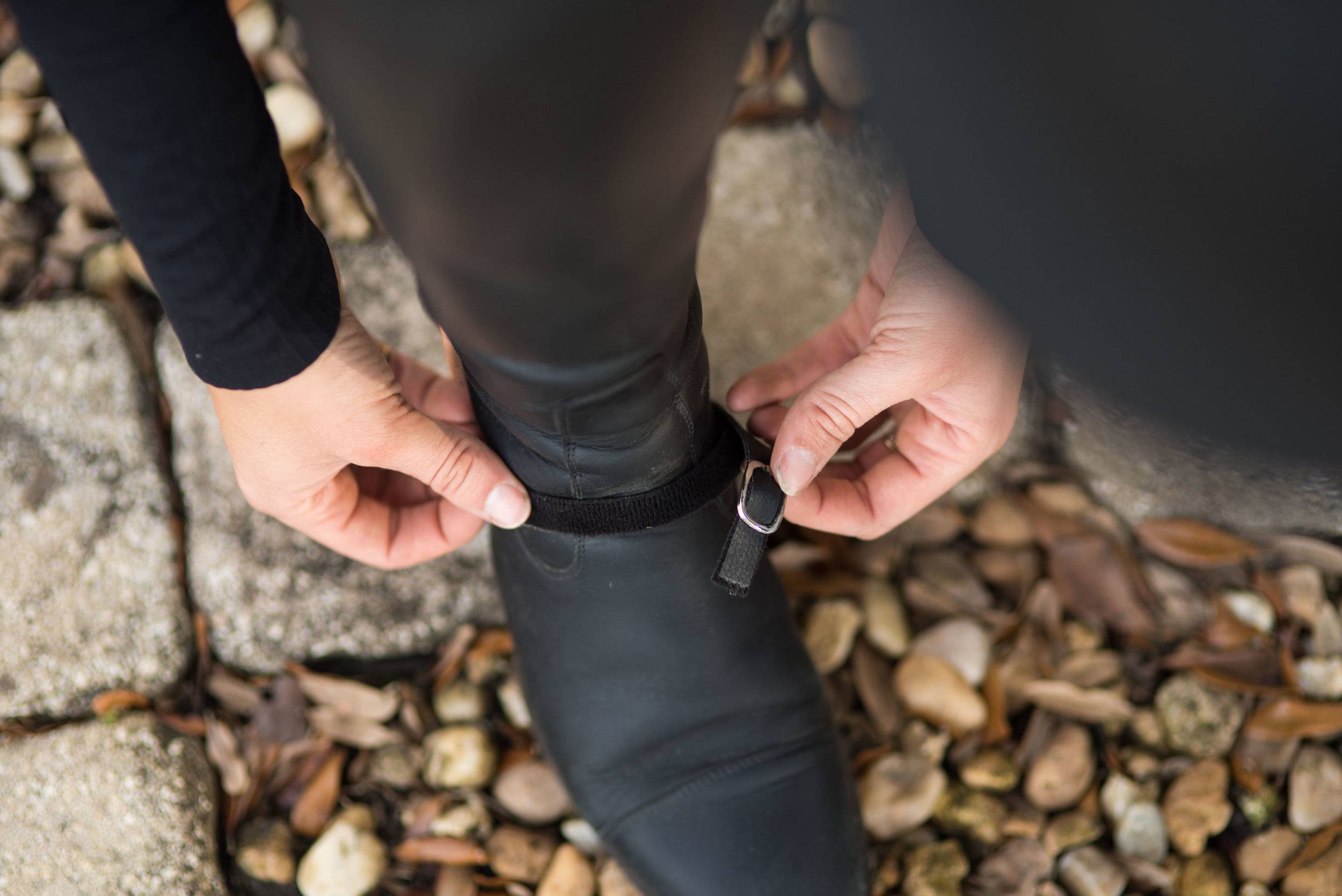 Despite how dainty they are, these spur straps by Spur Tech are the statement piece of any outfit. The dainty buckle on them is super chic, adding just the right amount of color. All of Spur Tech's products are made very well and fit beautifully. I don't think I'll ever use another spur strap!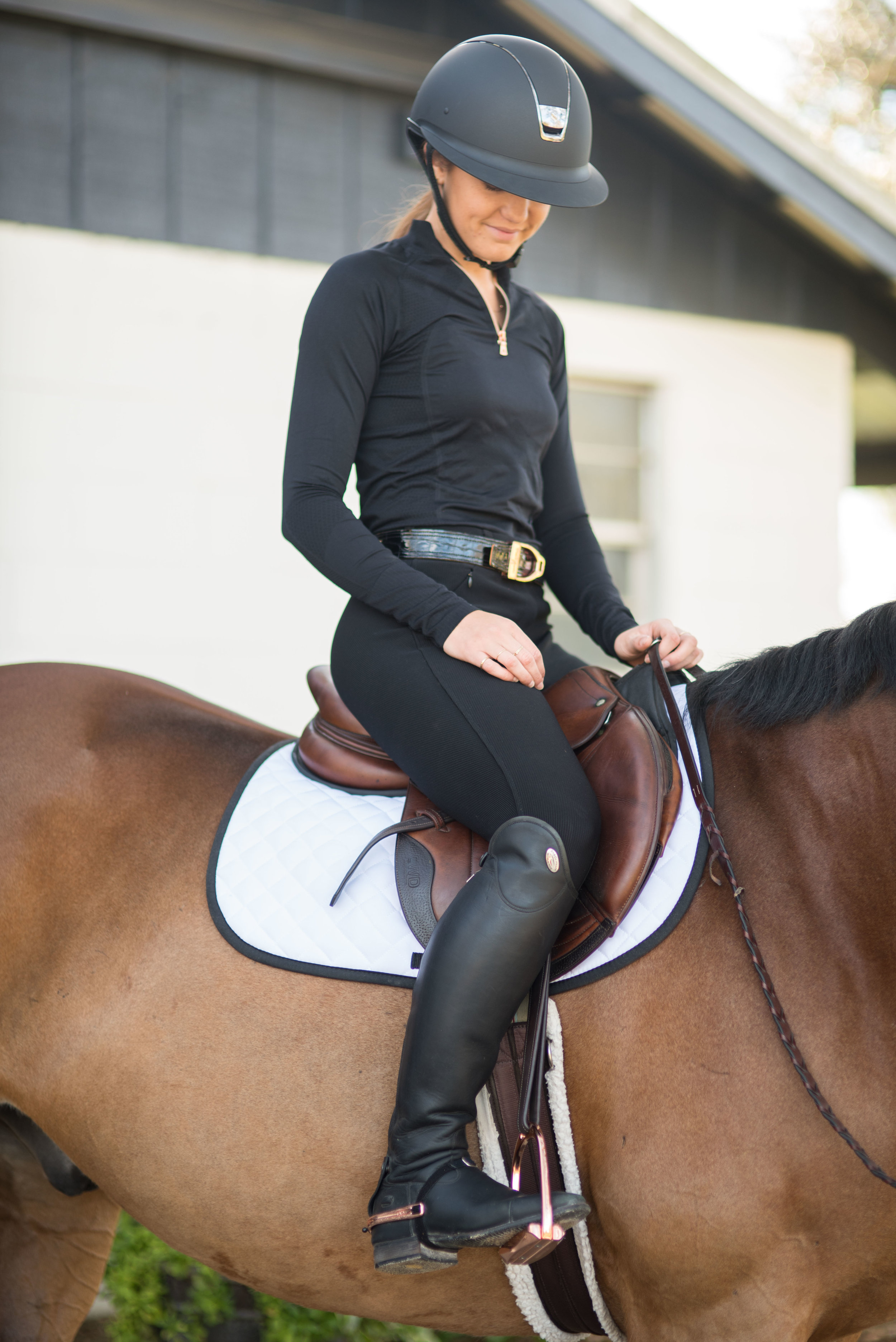 I'm a big fan of anything by Anique, but I have to say that this top may just be my favorite. The subtle hint of rose gold in the zipper is to die for and the fit of this top is so flattering. Because it's moisture wicking, breathable, and has UV protection, this shirt is perfect for those warmer days. Not to mention it's very comfortable, even when I'm spending all day in it.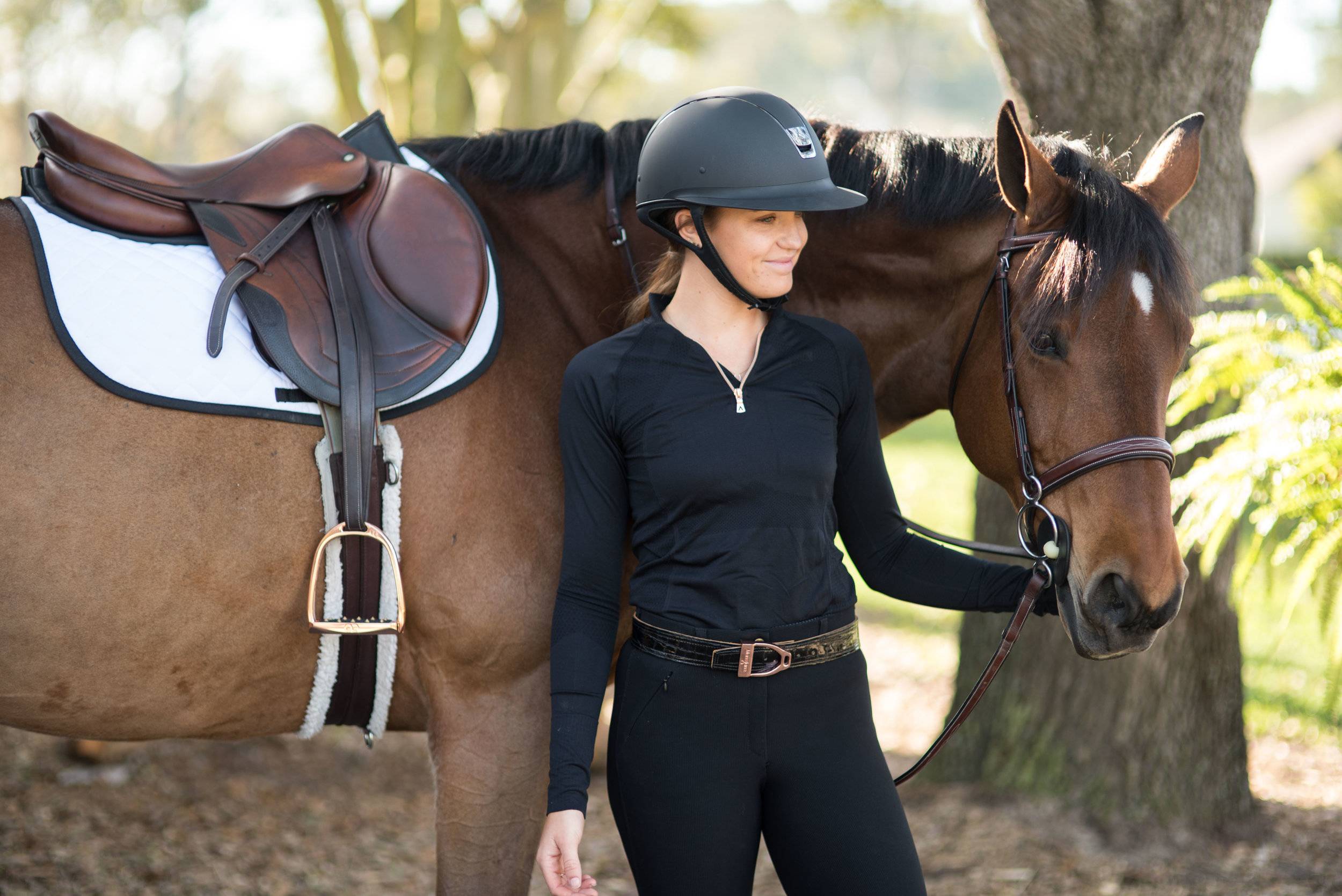 I always use belts to bring my entire outfit together, so for this one, I had to choose this Mane Jane belt with a rose gold buckle. It's ever so classy and and great for ring at home and showing, or even everyday wear. I love that Mane Jane's products are all hand made in the United States (Cali to be exact), it definitely shows. Last but not least, I never go anywhere without my Hattie Banks rose gold horse shoe necklace! It's the softest rose gold so it truly goes with everything.
I hope you loved these rose gold pieces as much as I do. I know I'll be sporting at least a few of them in my daily ROOTD!
xo, MES