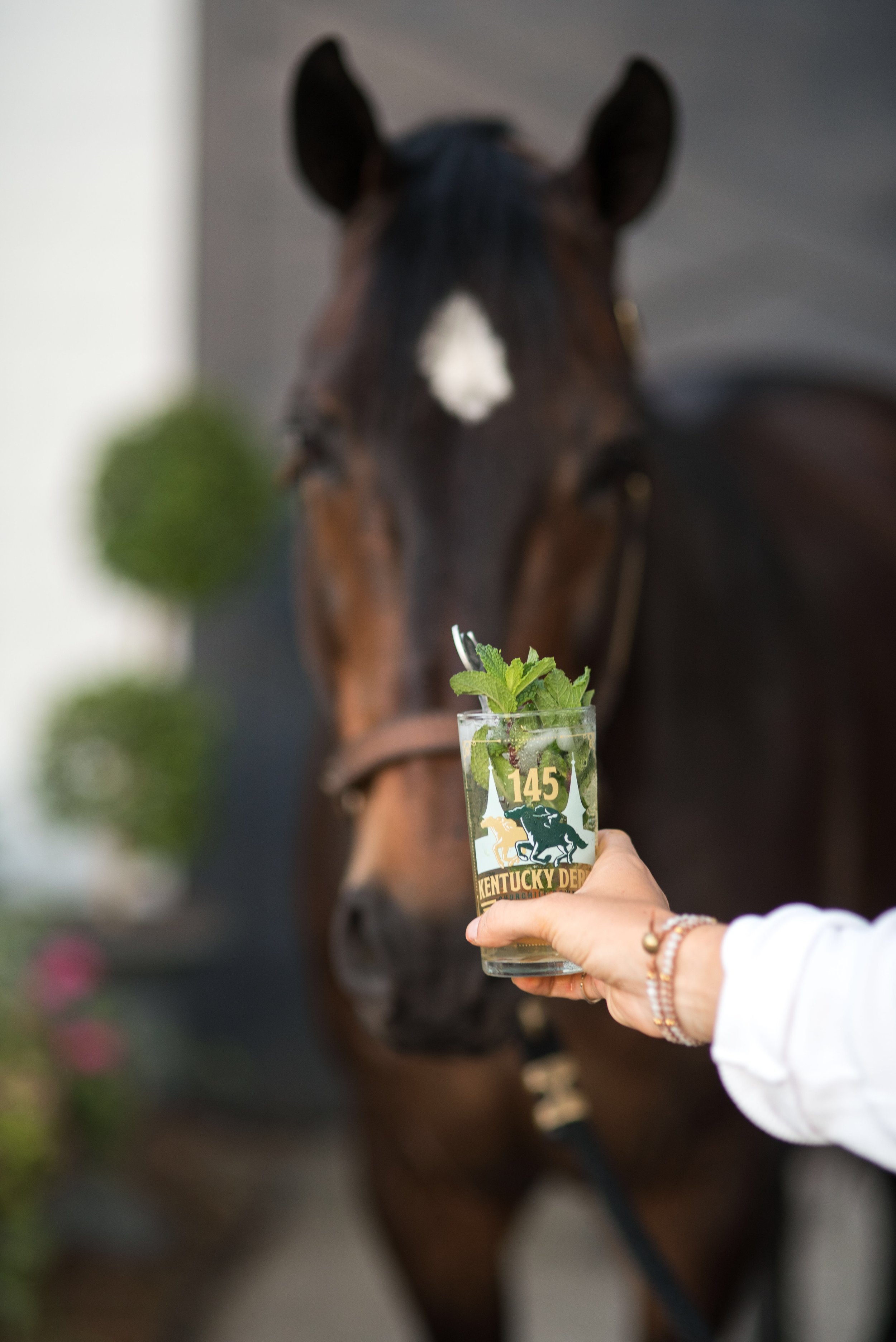 It's almost Derby day!! I've teamed up with Taryn from @WarmbloodsandWine to share some fun facts and cocktail recipes to get you ready to run for the roses. Even if you won't be getting lucky in Kentucky, you can prepare a few Derby favorites right at home and we're here to show you how: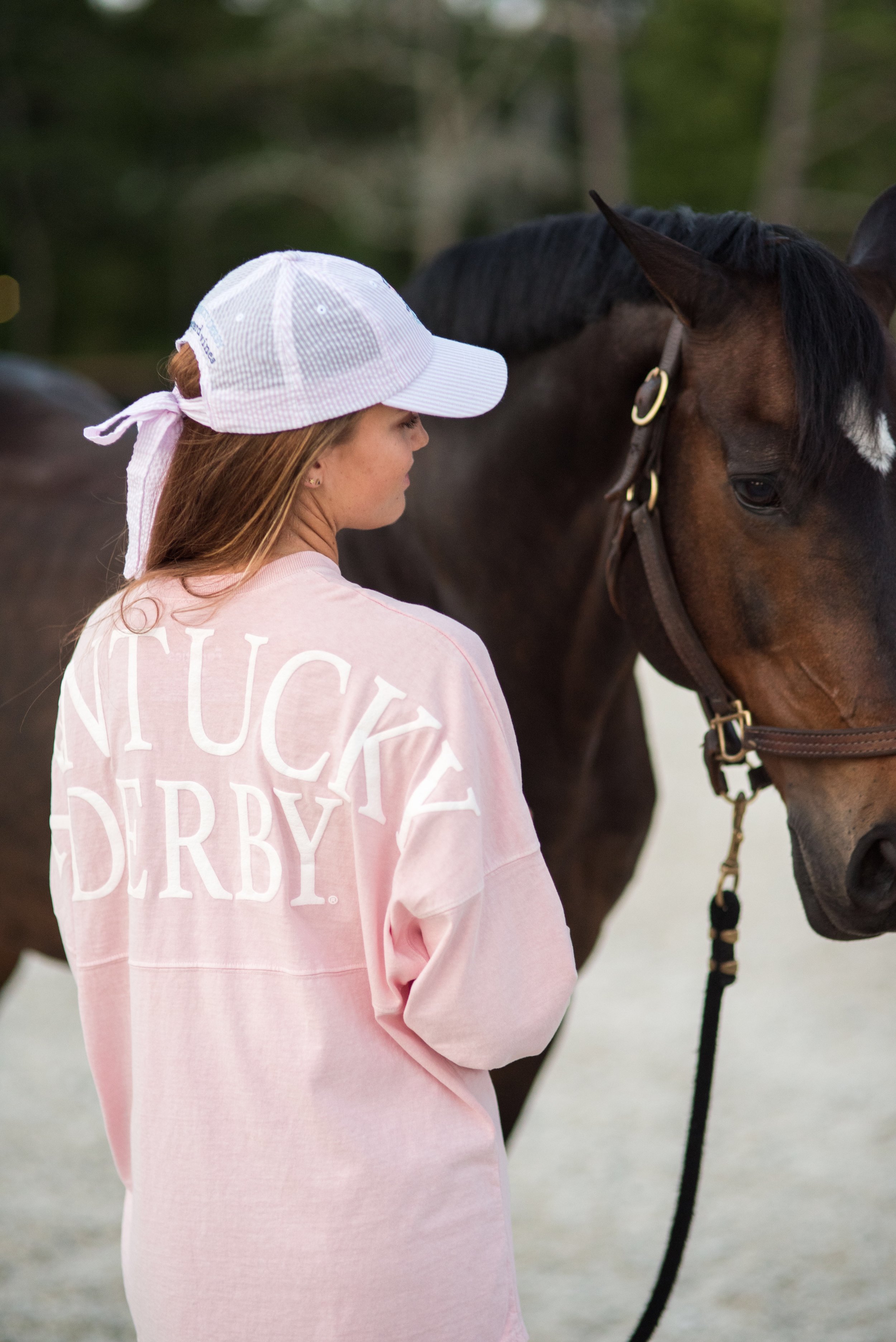 Derby Facts from @WarmbloodsandWine:
On Derby Day, the infield at Churchill Downs will hold 80,000 people – which makes it Kentucky's third largest city behind Lexington and Louisville.

Nearly $130million will be bet within Churchill Downs on the Kentucky Derby

No Derby has ever been postponed because of rain or bad weather and rain has fallen at approx. 46% of all Derby days.

The Kentucky Derby is referred to as "The Run for the Roses" due to the garland of 554 red roses draped over the winner.

The event lasts just two minutes, hence the reason the Kentucky Derby is known as the "Greatest 2 Minutes in Sports."

The fastest time ever ran at the Kentucky Derby is held by Secretariat who was clocked at an astounding 1:59:40 in 1973.

The official song of the Kentucky Derby is "My Old Kentucky Home" and is performed each year before the race. (You can also place a prop bet on just how long the song will take to be played.)
Now for the cocktails!
Here are our favorite Kentucky Derby classics: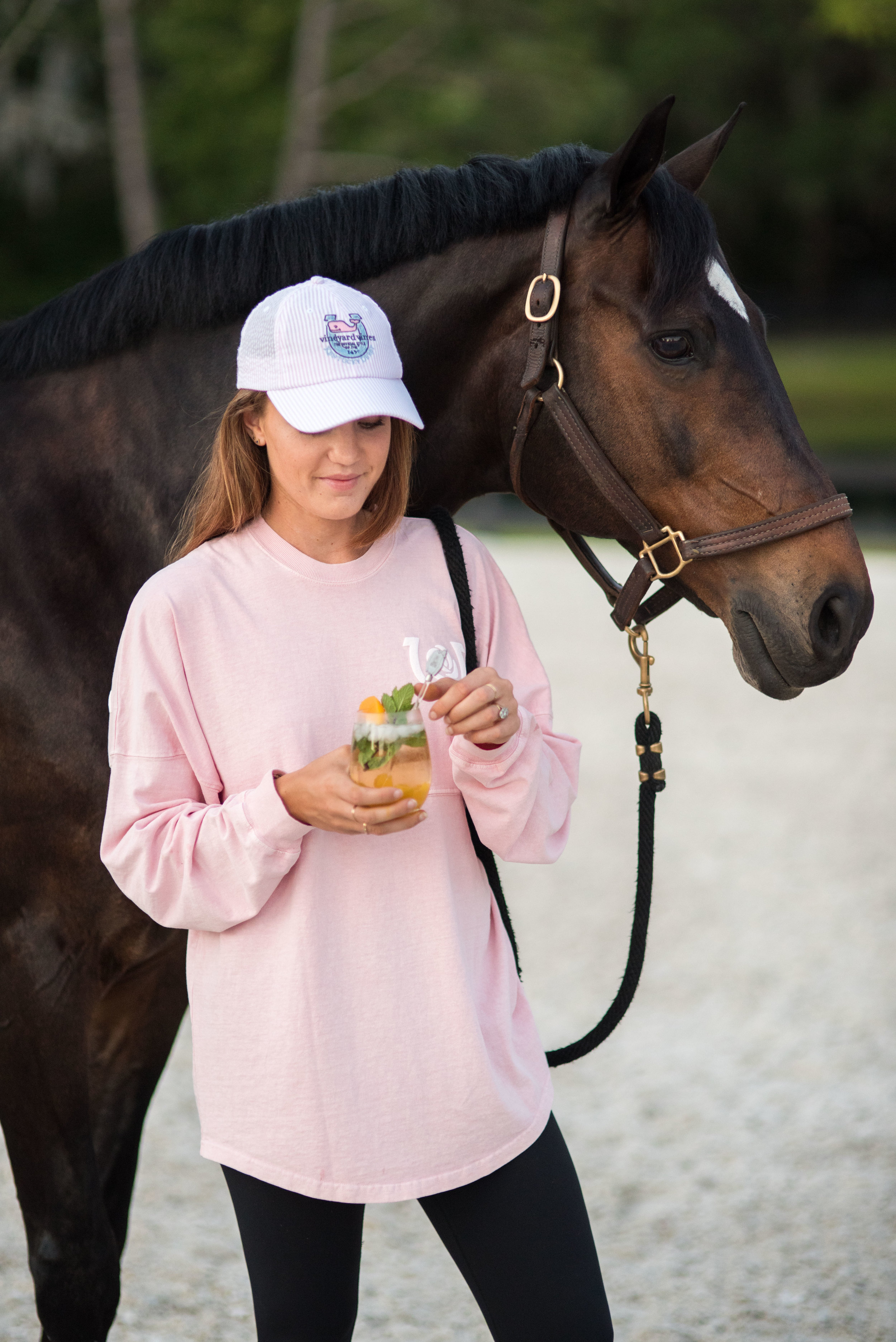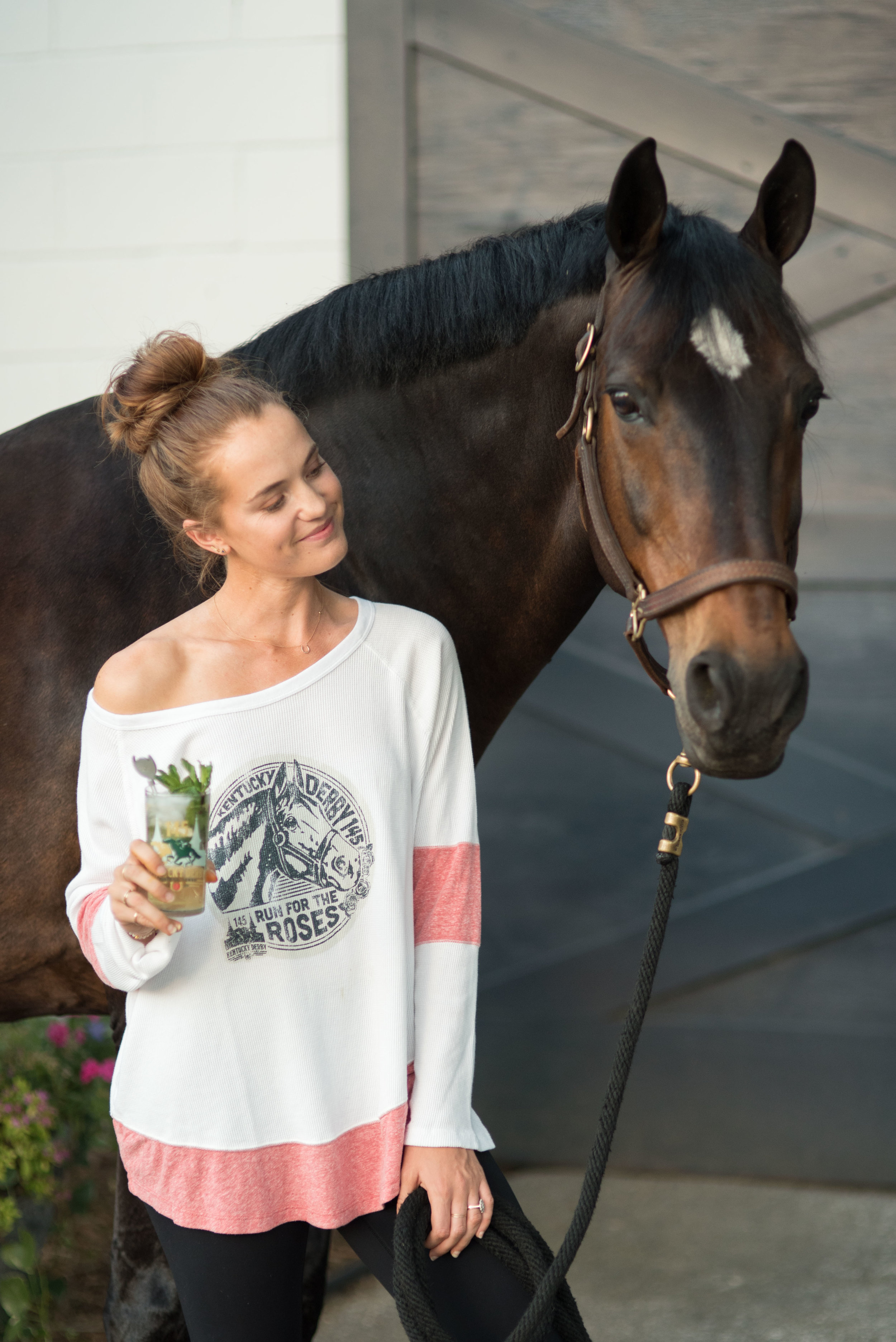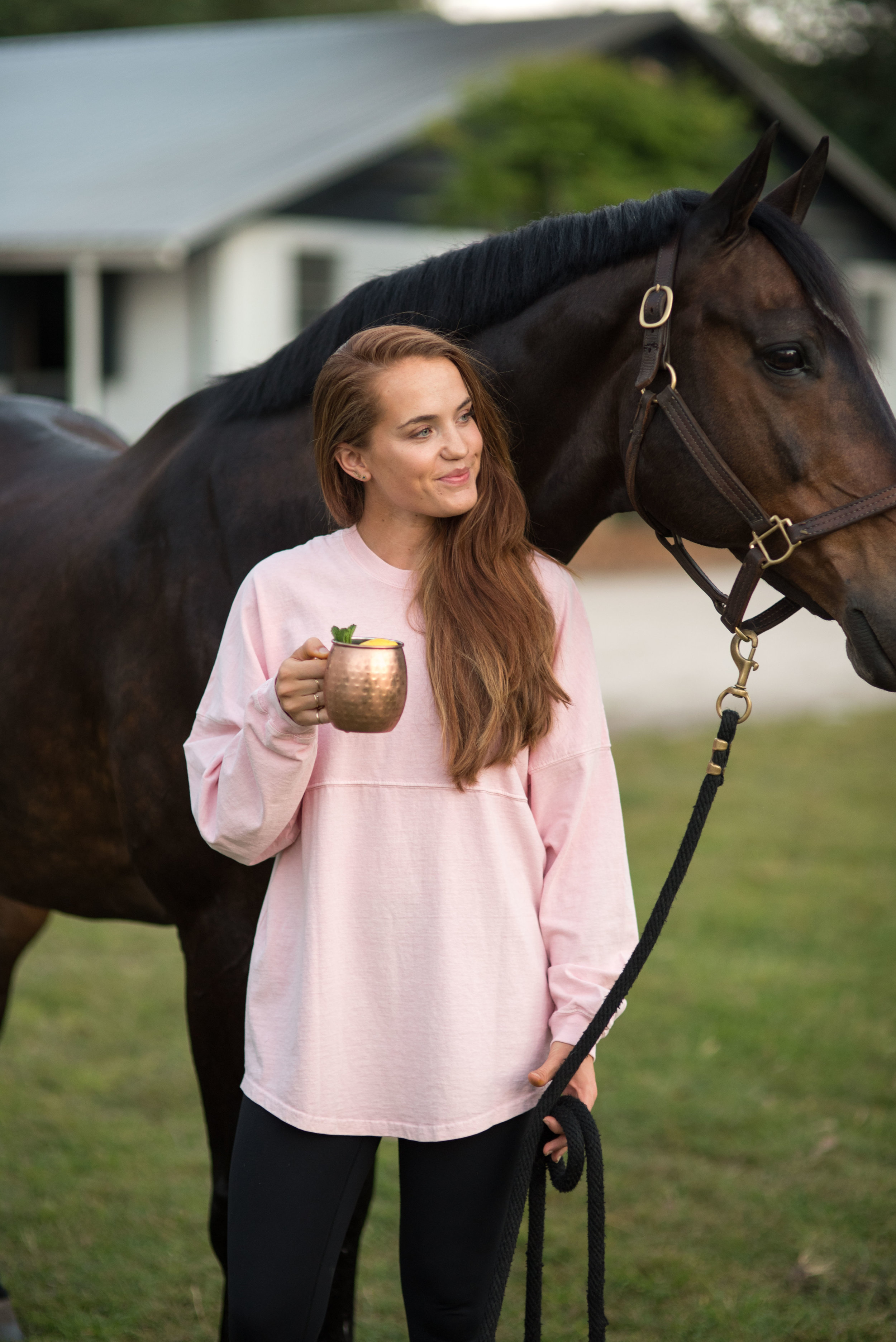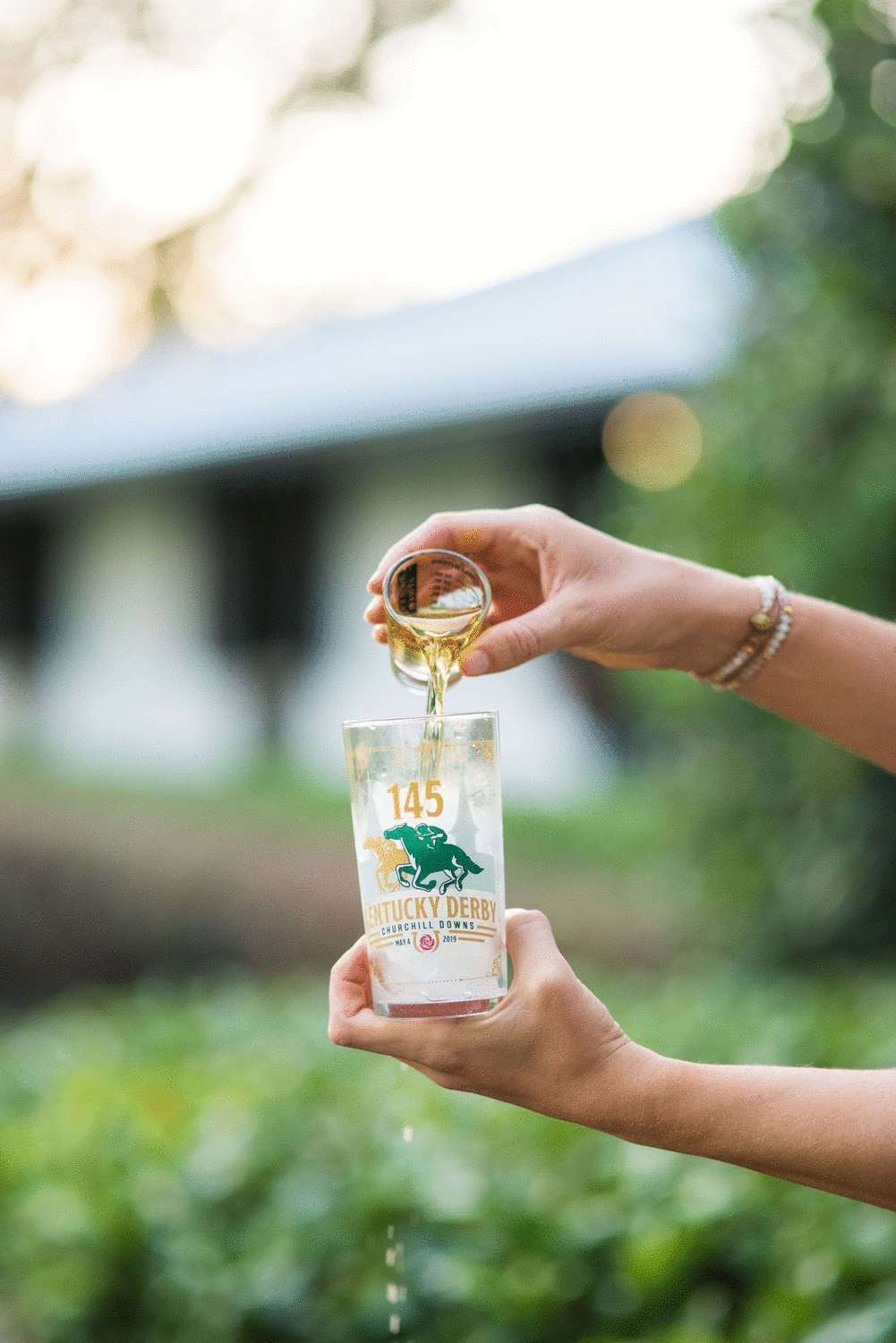 DERBY FAVORITE :
mint julep
The official drink of the Kentucky Derby — 120,000 Mint Juleps are served at the Kentucky Derby each year!
Ingredients: 1 teaspoon Powdered sugar, 2 oz. Bourbon whiskey, 2 teaspoons Water, 4 Mint leaves
Preparation: In a highball glass gently muddle the mint, sugar and water. Fill the glass with cracked ice, add Bourbon and stir well until the glass is well frosted. Garnish with a mint sprig.
---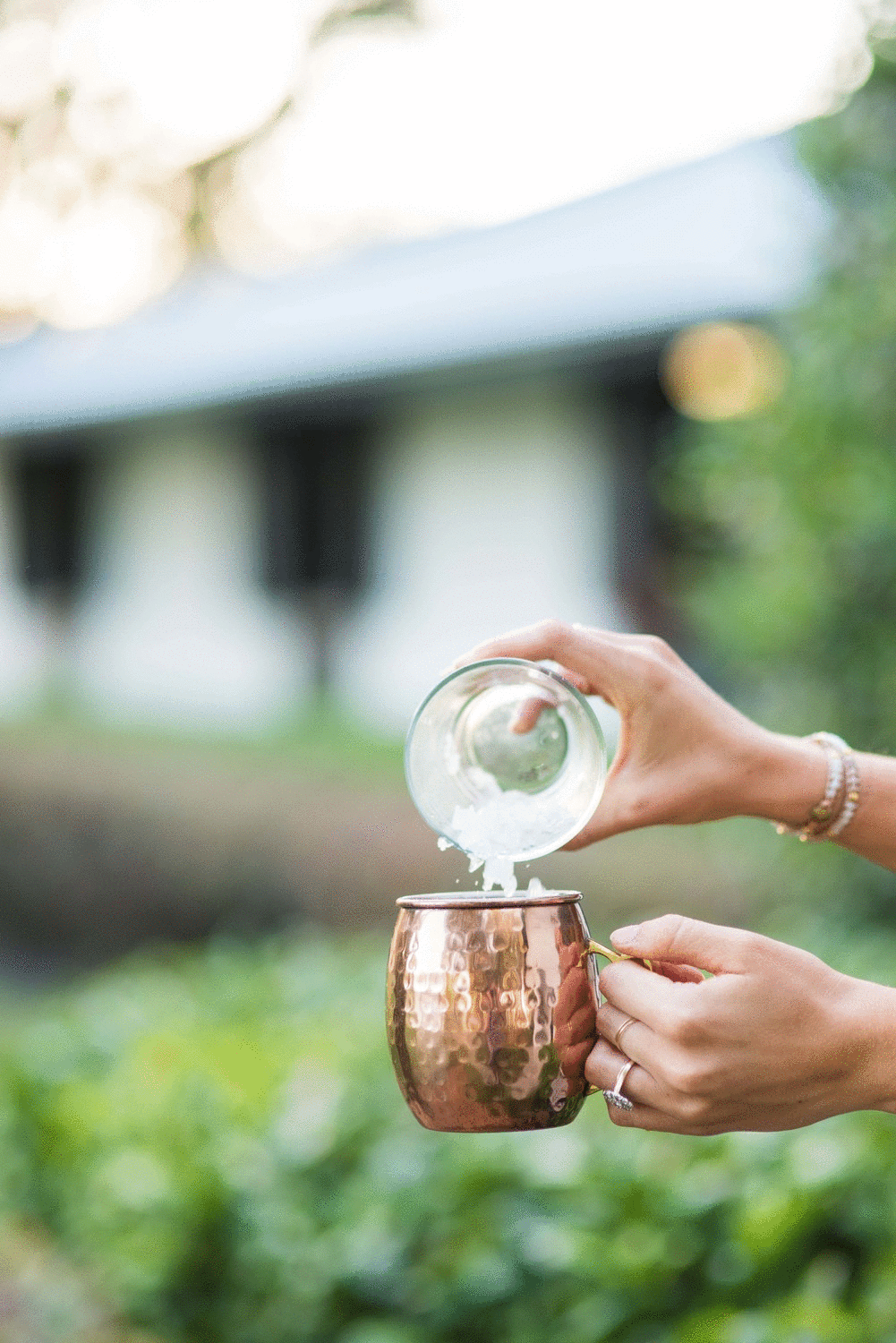 TARYN'S FAVORITE:
Kentucky Mule
A Moscow Mule with a twist! Made with Kentucky bourbon, this is perfect for any party.
Ingredients: 1 ½ ounces of Kentucky Bourbon, 3 ounces of ginger beer, ½ ounces of lime juice
Preparation: Fill a copper mug or cocktail glass with ice, pour in the bourbon and lime juice. Top it off with ginger beer and give it a quick stir. Garnish with a lime wedge and a sprig of fresh mint.
---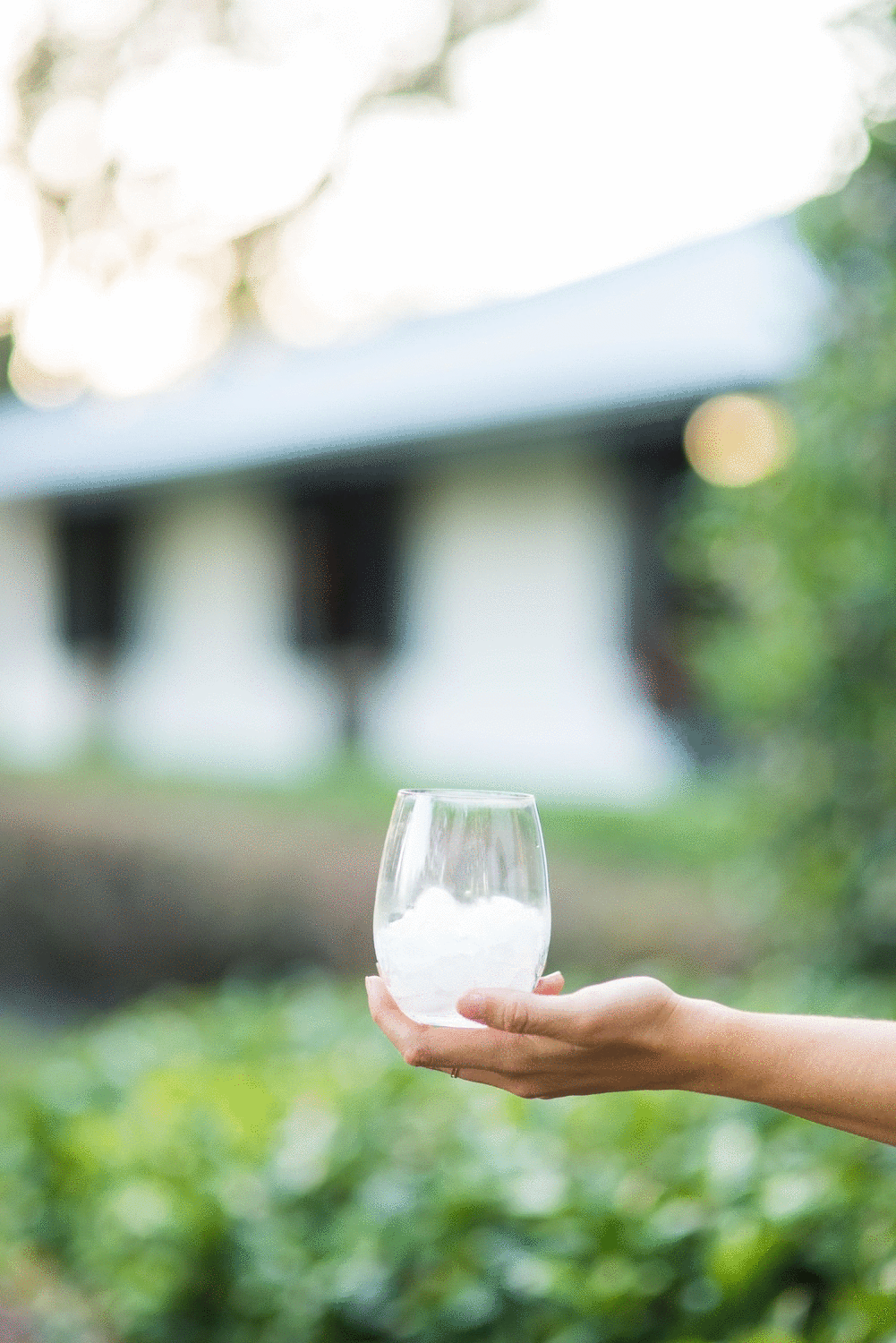 BETHANY'S FAVORITE:
Kentucky Peach Cocktail
Lighter than a straight bourbon cocktail but packs the same punch!
Ingredients: 1 ripe peach, sliced, 2 oz SMIRNOFF® Peach Vodka, 4 oz Lemonade, 1 oz Simple Syrup,1 oz Kentucky Bourbon Whiskey. Lemon and/or peach slices for garnish.
Preparation: Put the peach into a cocktail shaker and muddle well until it's soft. Combine all the remaining ingredients in a shaker with ice and shake well. Strain into an ice filled glass and garnish with lemon and/or peach slices.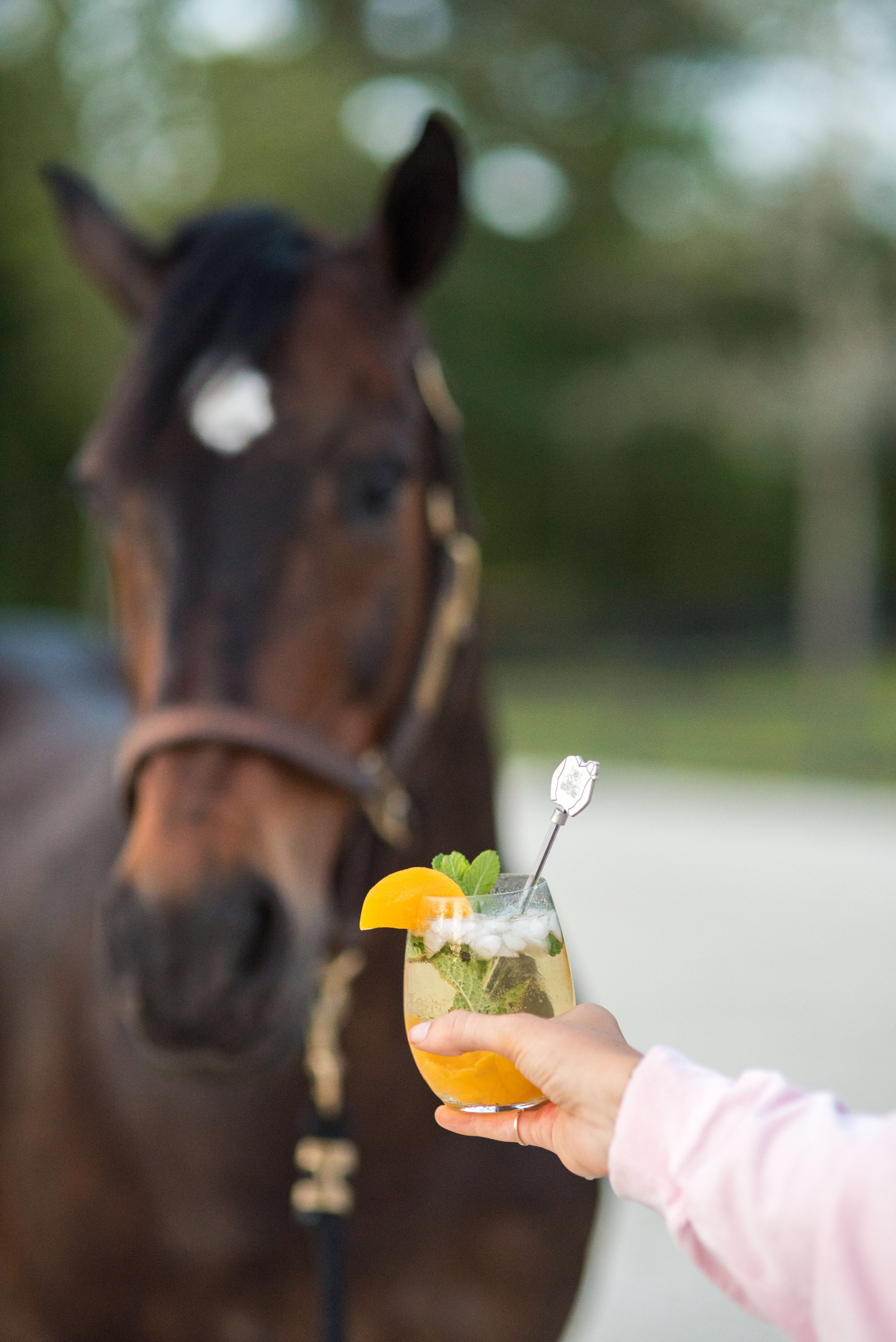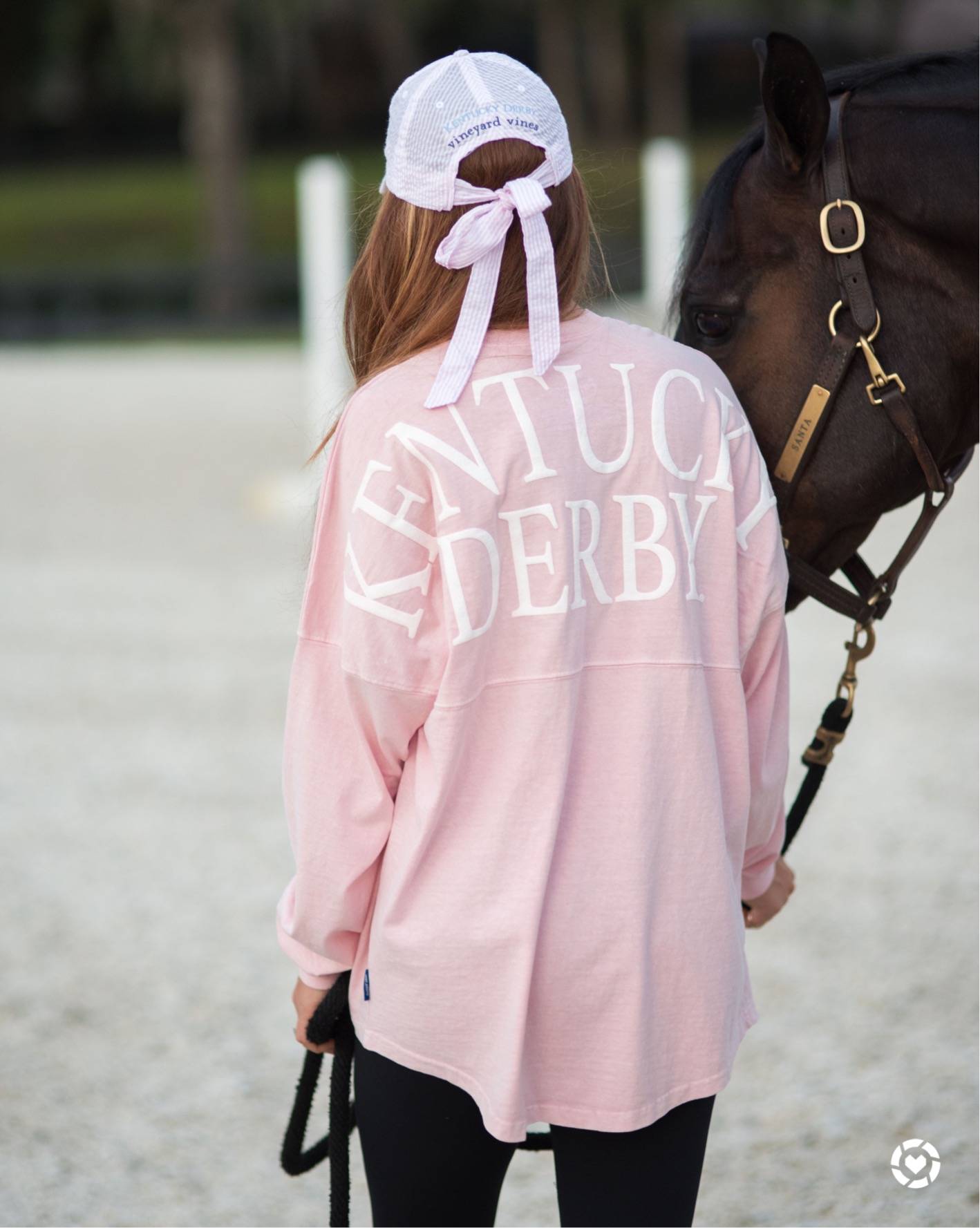 If you've seen some my IG stories this week, you have seen me sporting some clutch Kentucky Derby apparel from Fanatics! You can shop them in the link HERE!
xo,
Bethany & Taryn