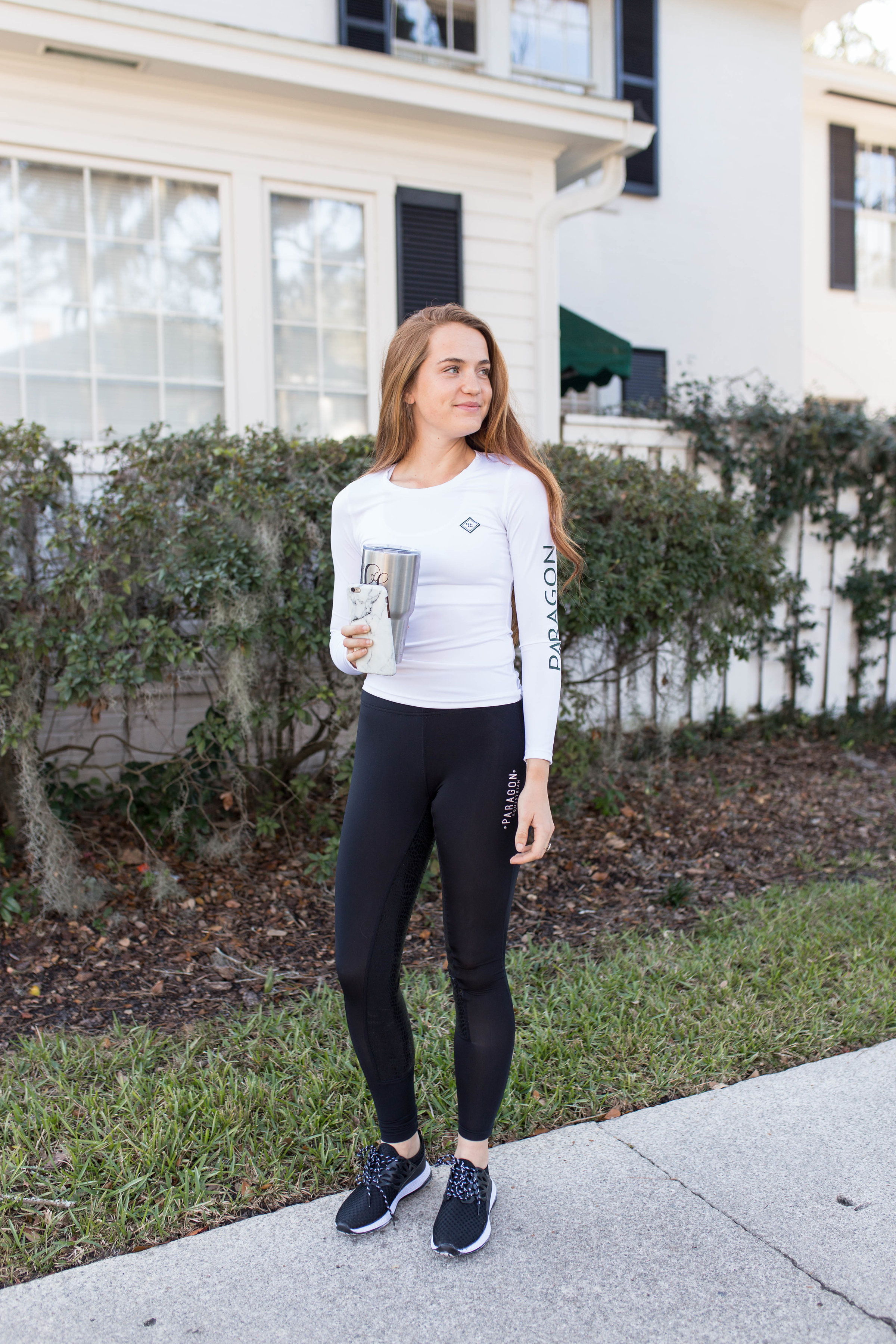 With the leggings-for-breeches trend on the rise, I thought it time for me to give riding leggings a try. Paragon Equestrian sent me this pair of full seat silicon leggings along with this beautiful white top with the dark forest green PE logo.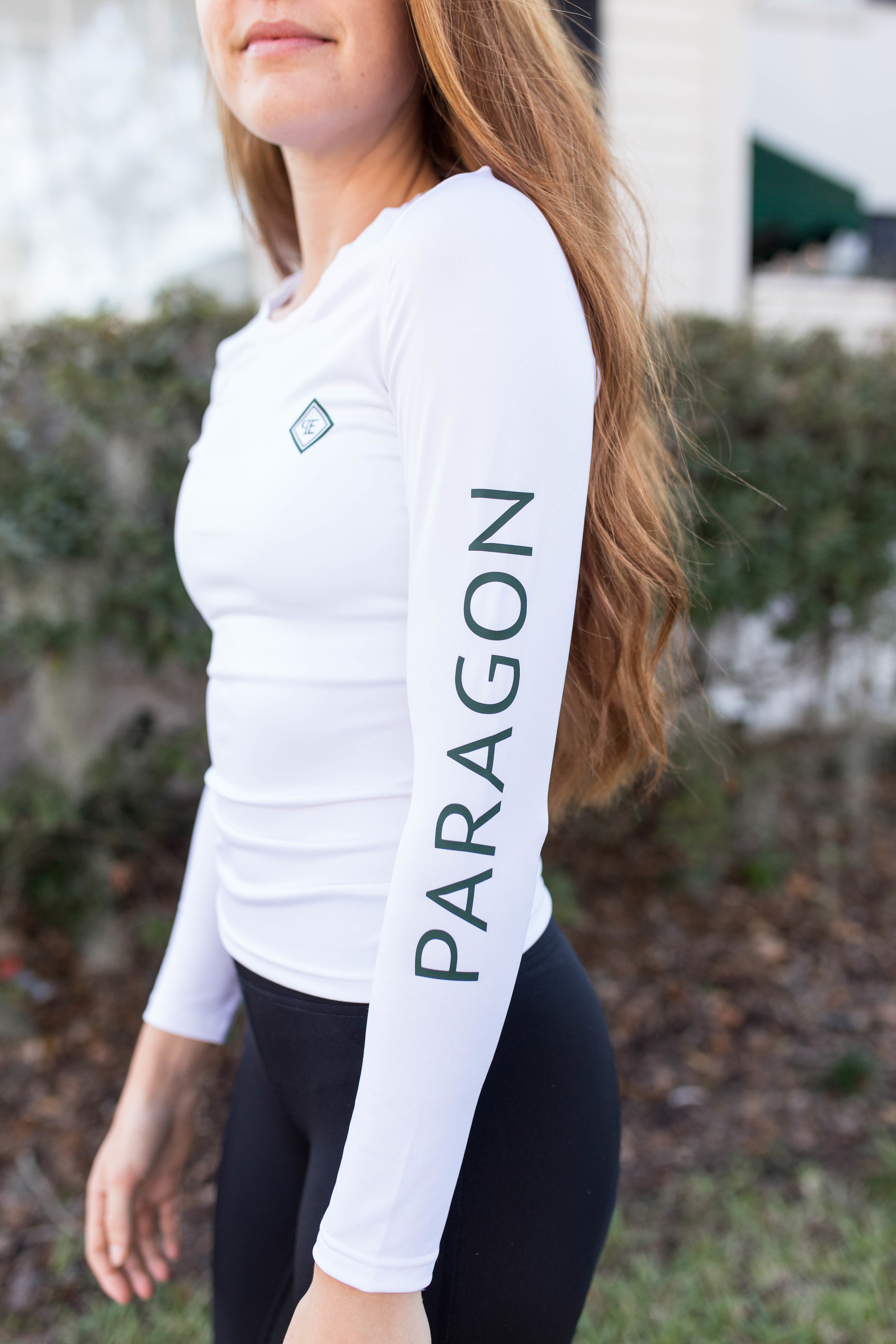 I am pretty classic when it comes to riding style. I love my breeches and always will. However, there was something to be said about my riding experience in these leggings. The close contact with the saddle felt great compared to sometimes bulky breeches.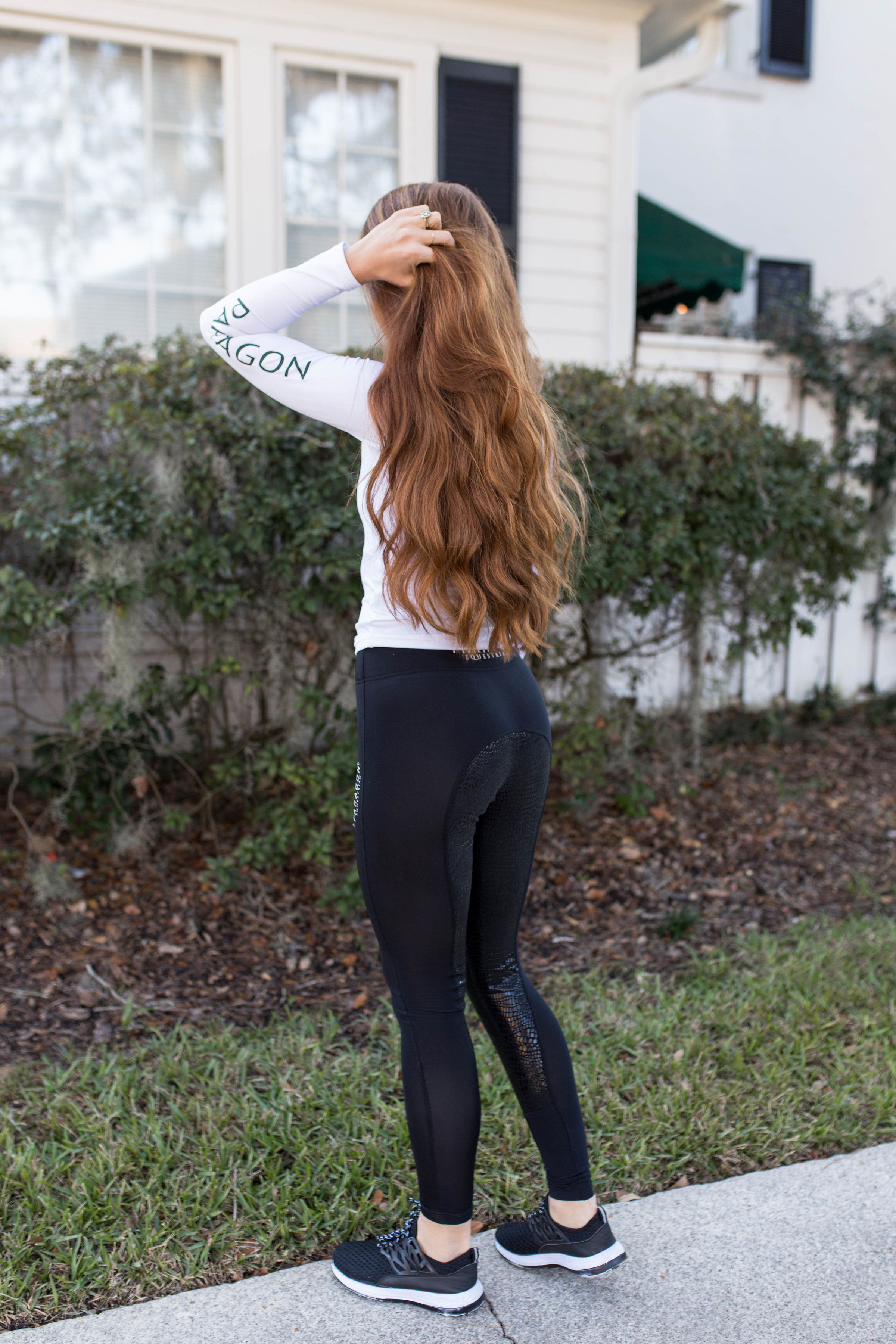 I will say, if I going to be riding in a pair of leggings, full seat is a must. I loved the subtle grippiness (not a word) of the silicon seat that didn't leave me slipping around like I'd imagine other leggings would.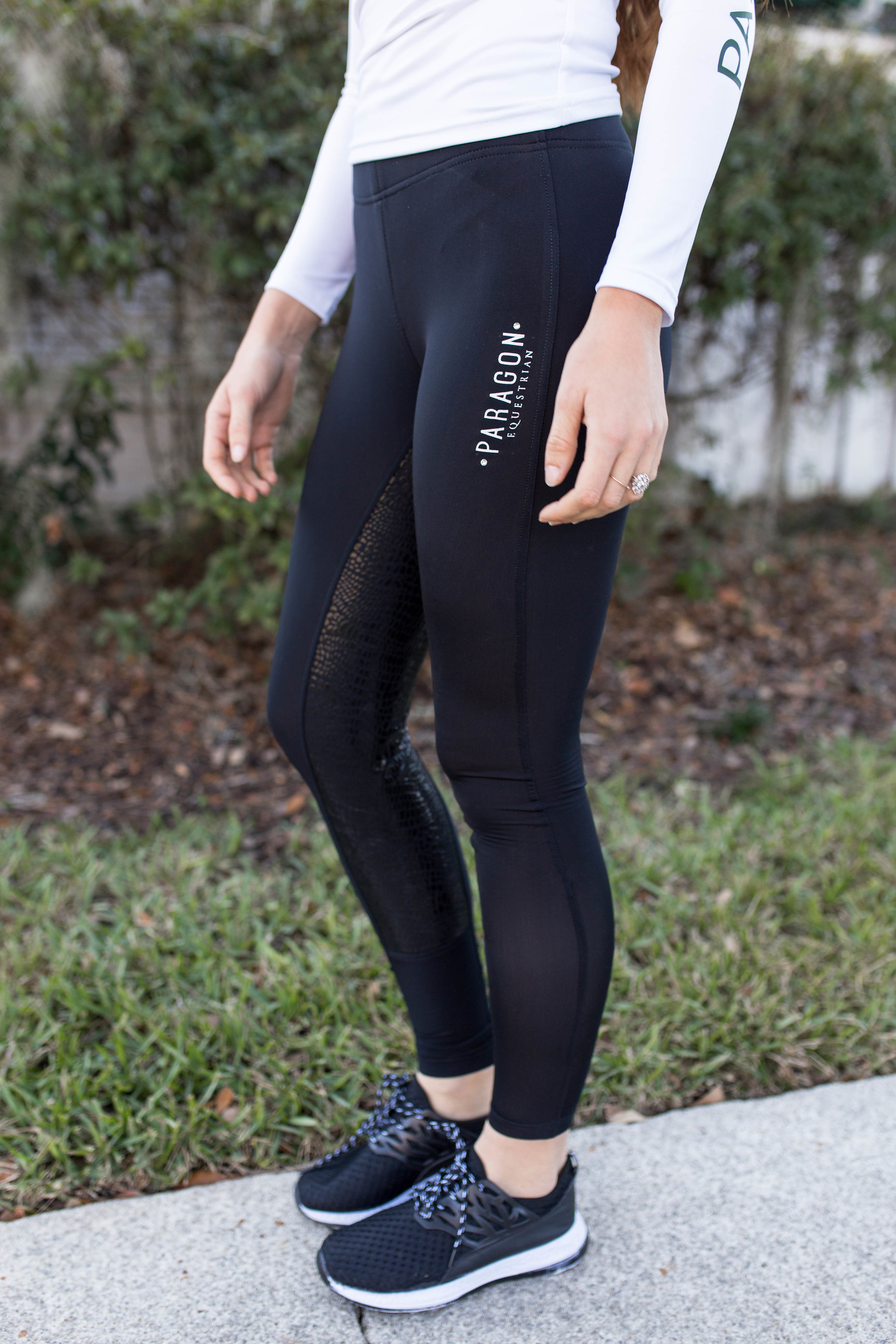 Overall, the Paragon Equestrian leggings were very comfy and flattering to wear and to ride in. They are a higher waisted pair complete with a thick waistband which conveniently smooths and allows for easy tucking in of a shirt.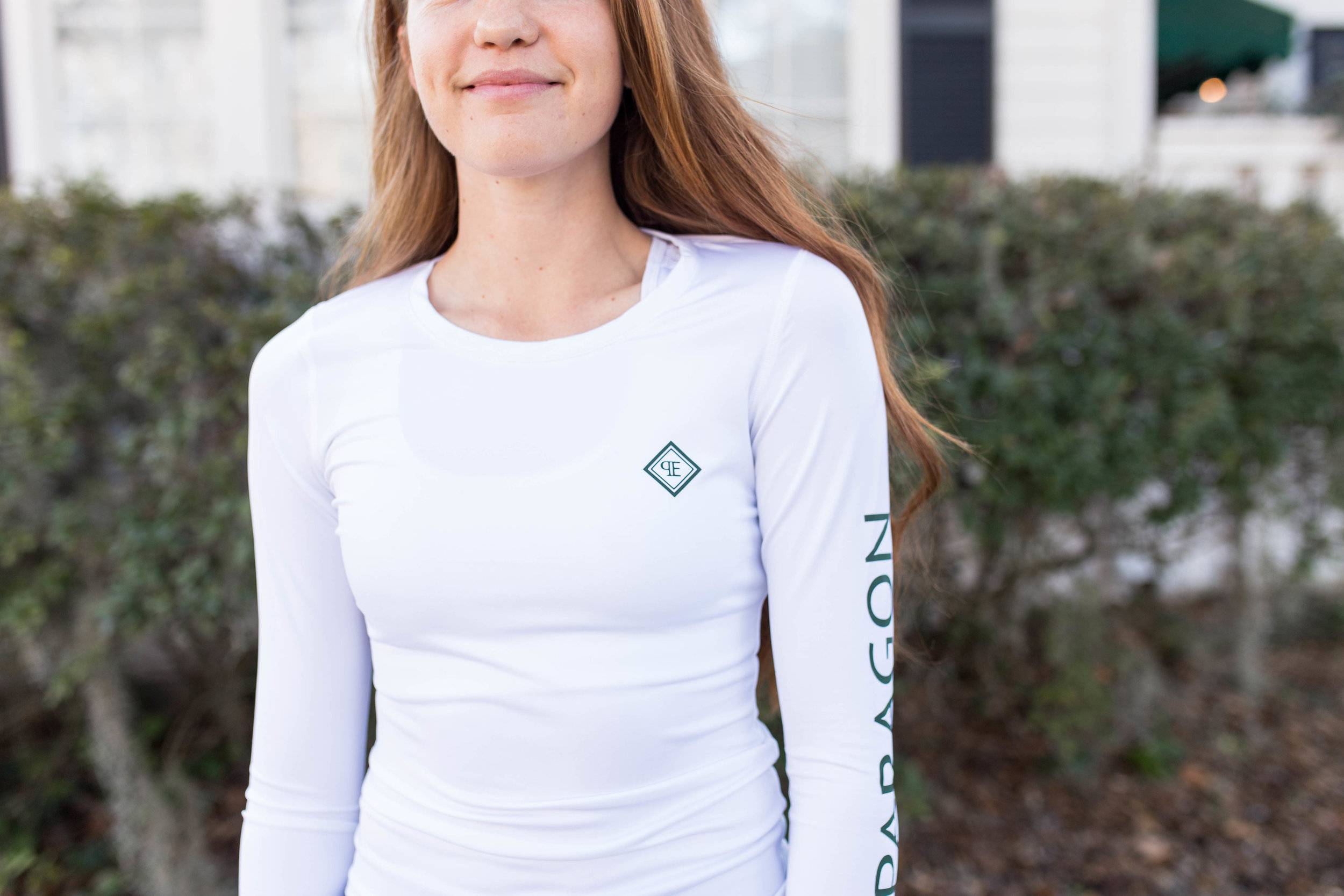 The white logo shirt was also very comfortable to wear. I think this makes an amazing layering piece but is chic enough to wear on its own. This shirt comes in a million colors with a zillion logo colors.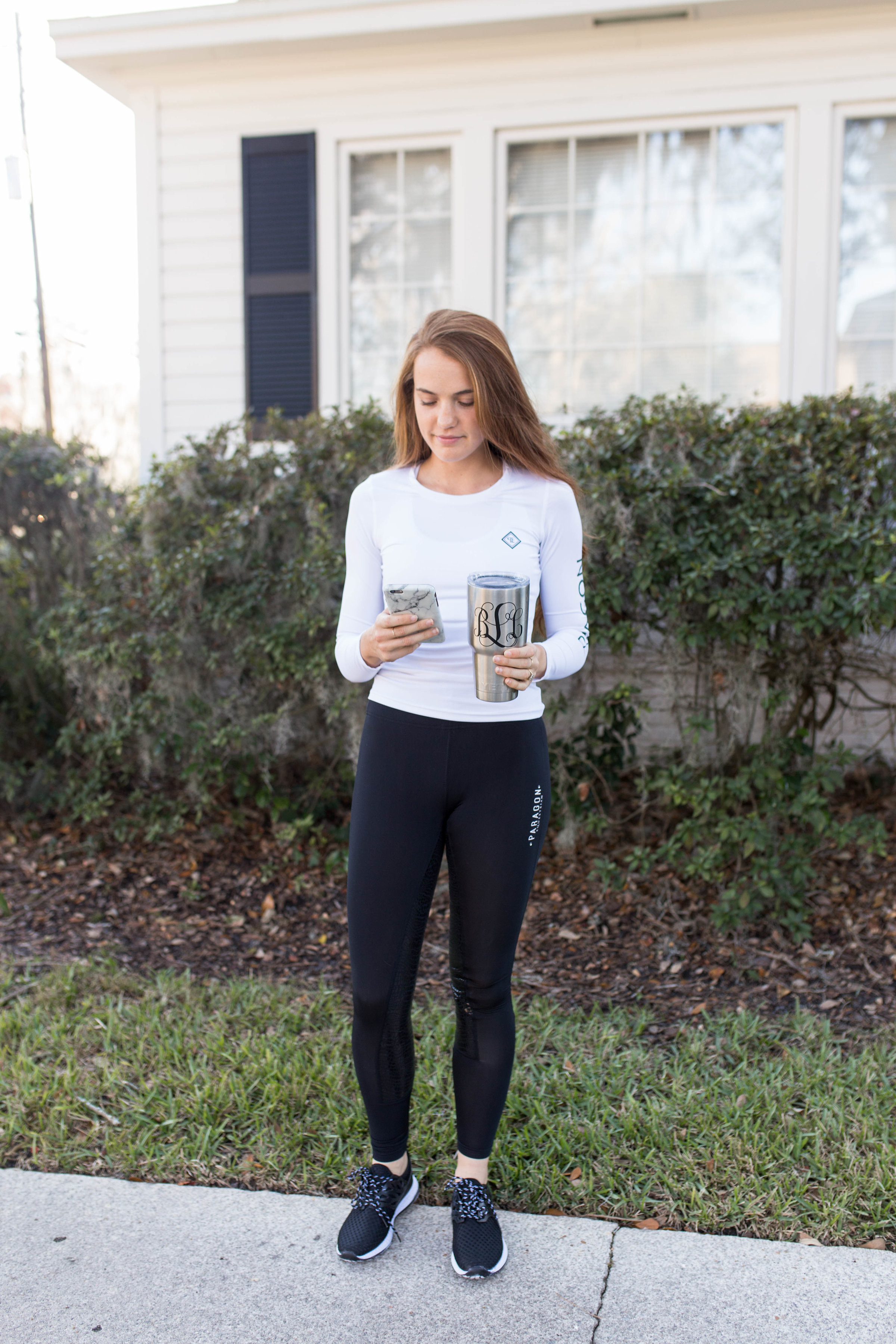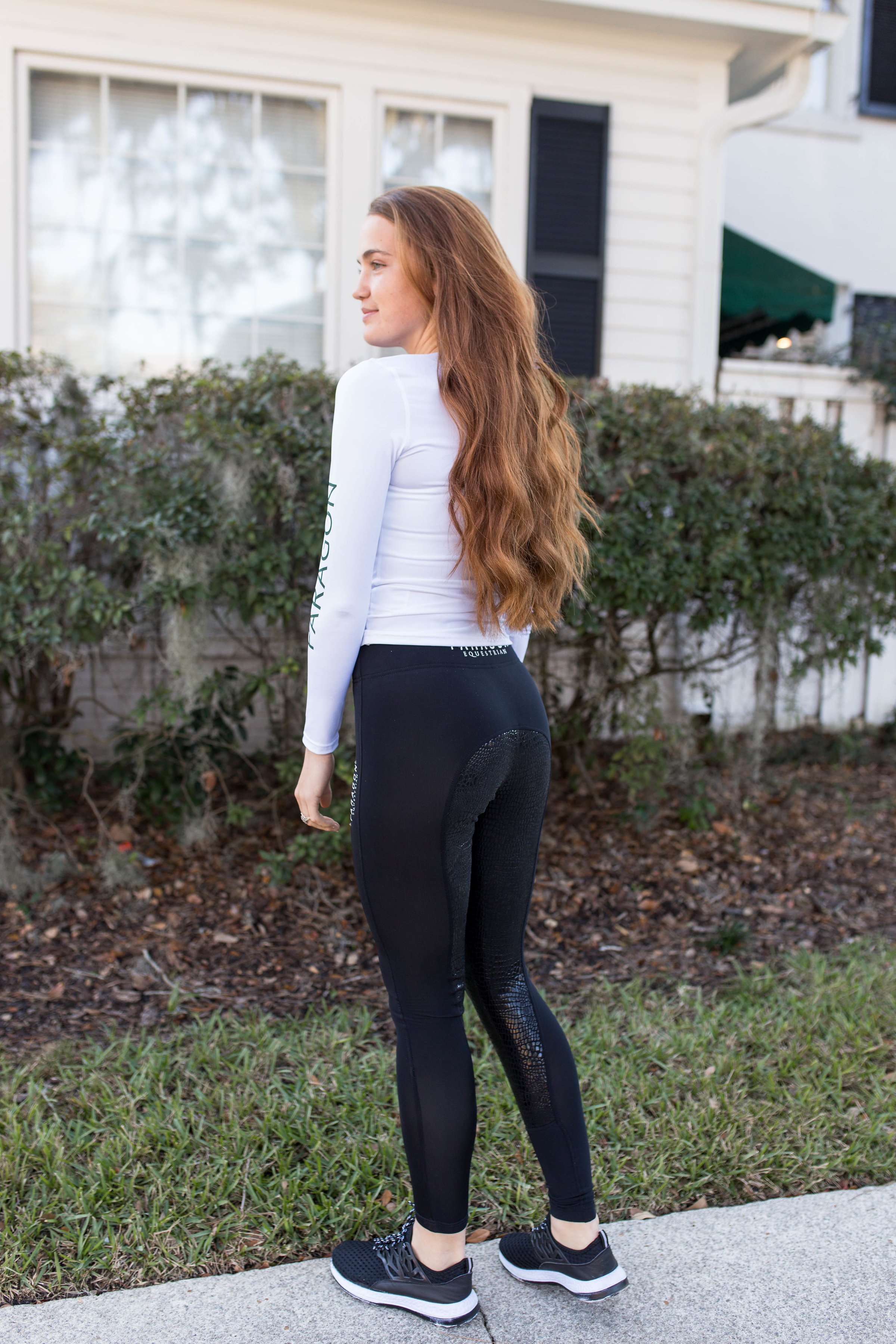 Paragon Equestrian is cutting edge and sporty. I will definitely continue to school in these Paragon items, especially the leggings as it is getting warmer. I did enjoy how close contact riding in leggings was, so while I started out very skeptical, I am definitely a fan of riding in leggings at home. If you think its something you'd like to try out, I'd recommend Paragon Equestrian, especially the full seat silicon. Go take a look at their site and pick up a pair of full seat silicon leggings for yourself!
xo, B