I have admired Noel Asmar Equestrian from afar for a long time now. Their line is edgy and fashion forward. I am currently editing a YouTube video of my Noel Asmar haul for more details, but tonight I wanted to focus on the Orion shirt because you could win a free one in our giveaway this week!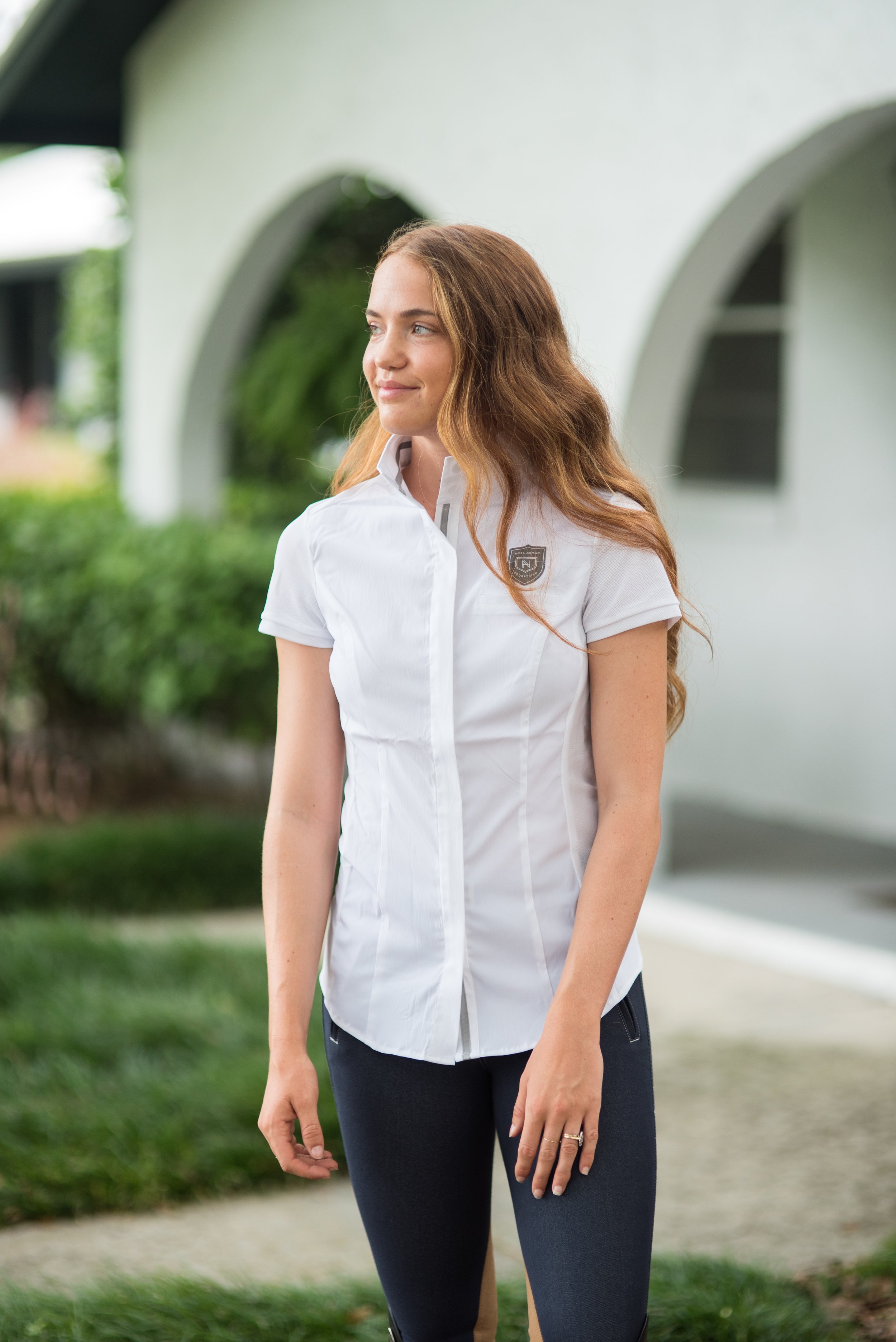 I love a couple staple short sleeve riding tops in my closet, and this one is my favorite. It's greag for riding at home or under a shoe jacket.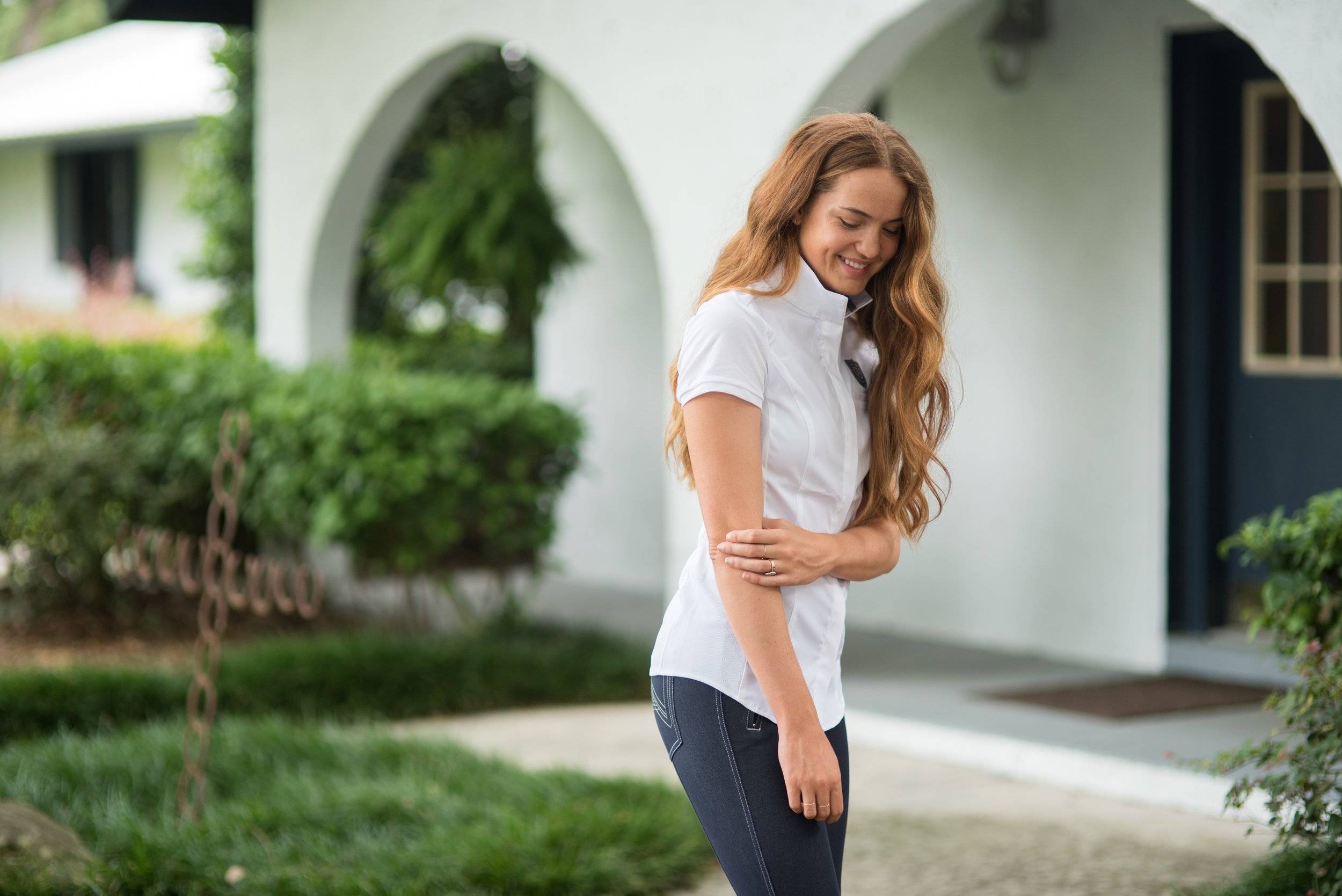 The lines and details make it look great both tucked in or out. Another feature I'm obsessed with is the zipper closure and magnetic top closure. This makes the top so easy to wear and looks super chic.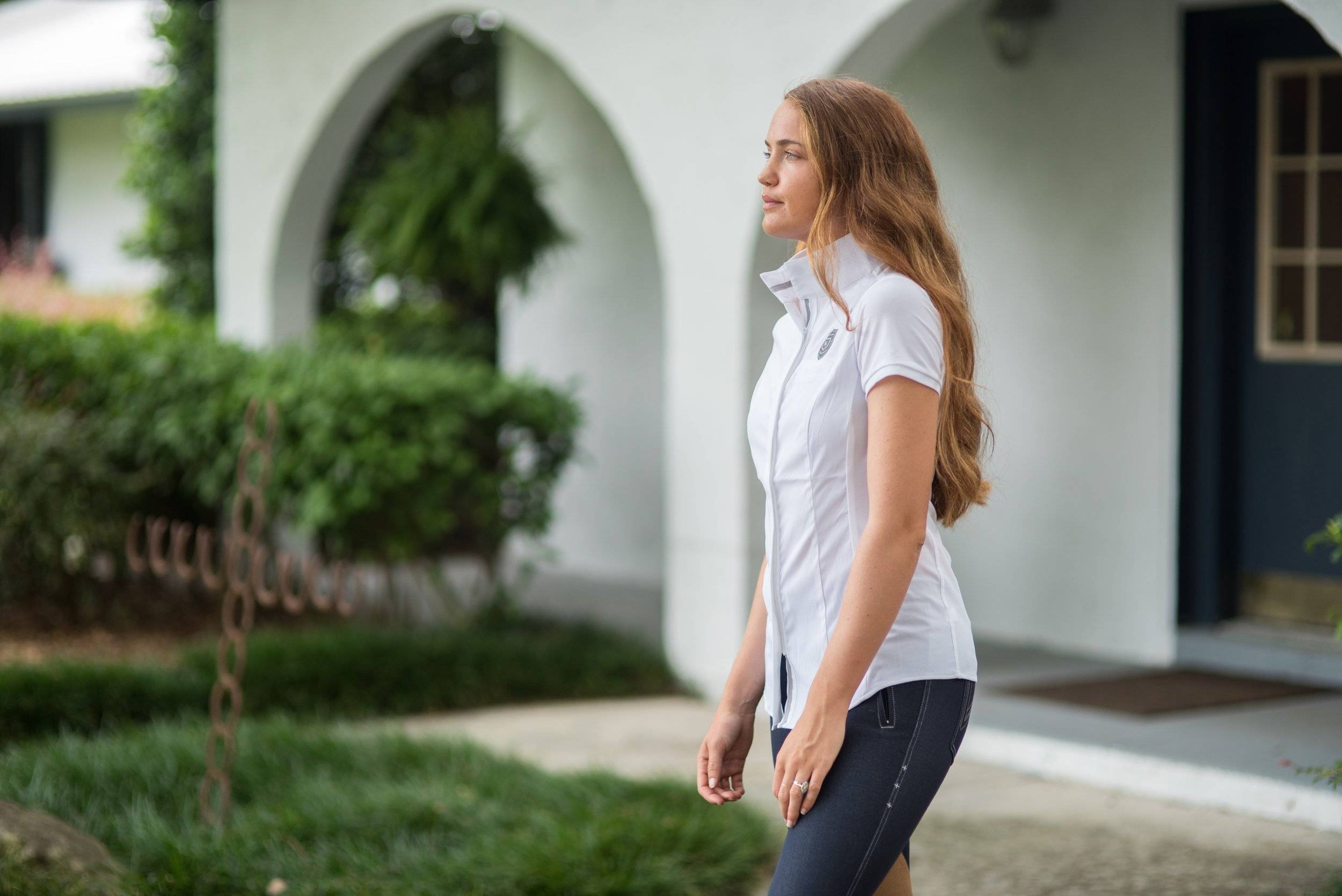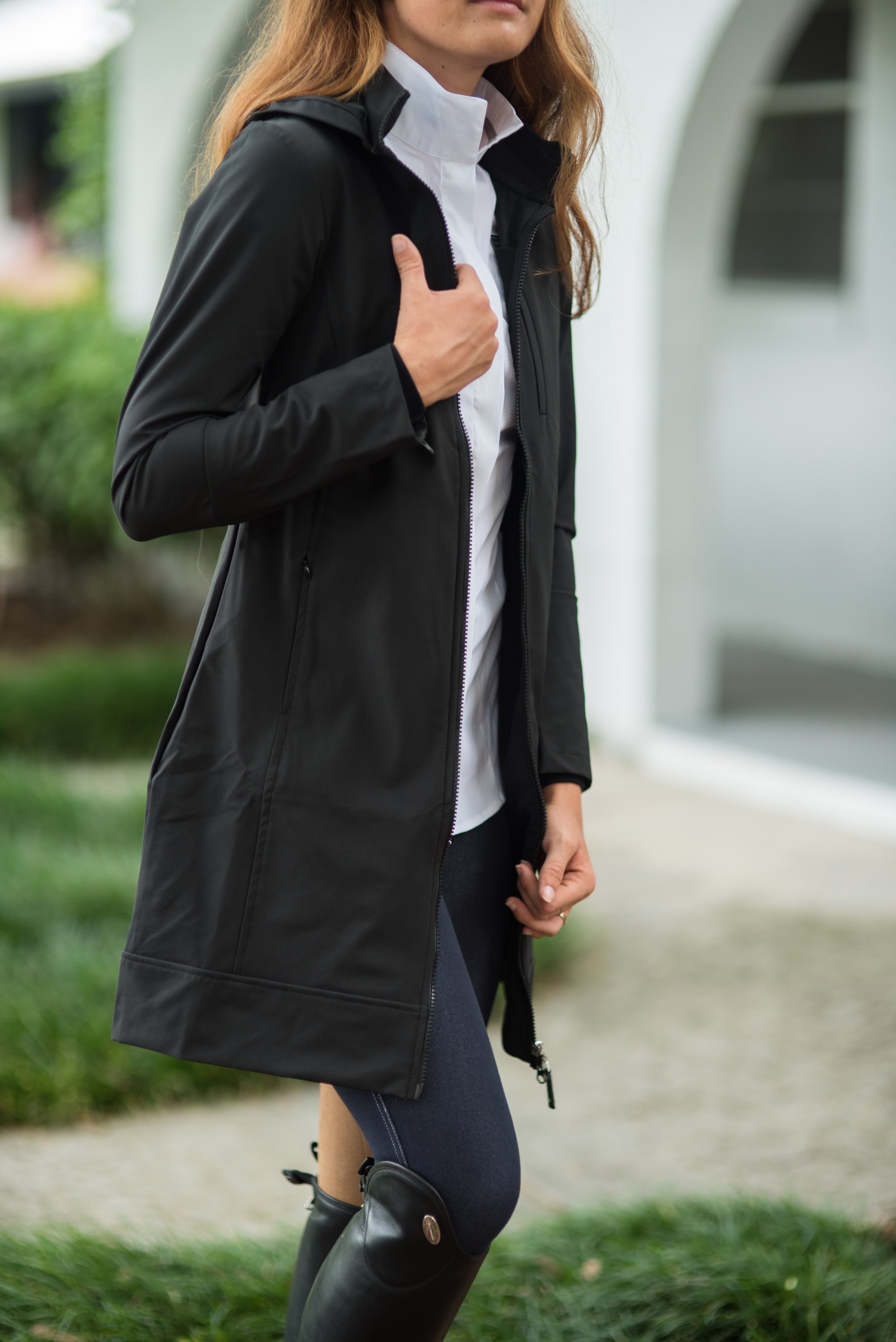 The Orion top comes in a few different colorblocked colors. The back and sleeves show off the color so it still looks classic under a show jacket.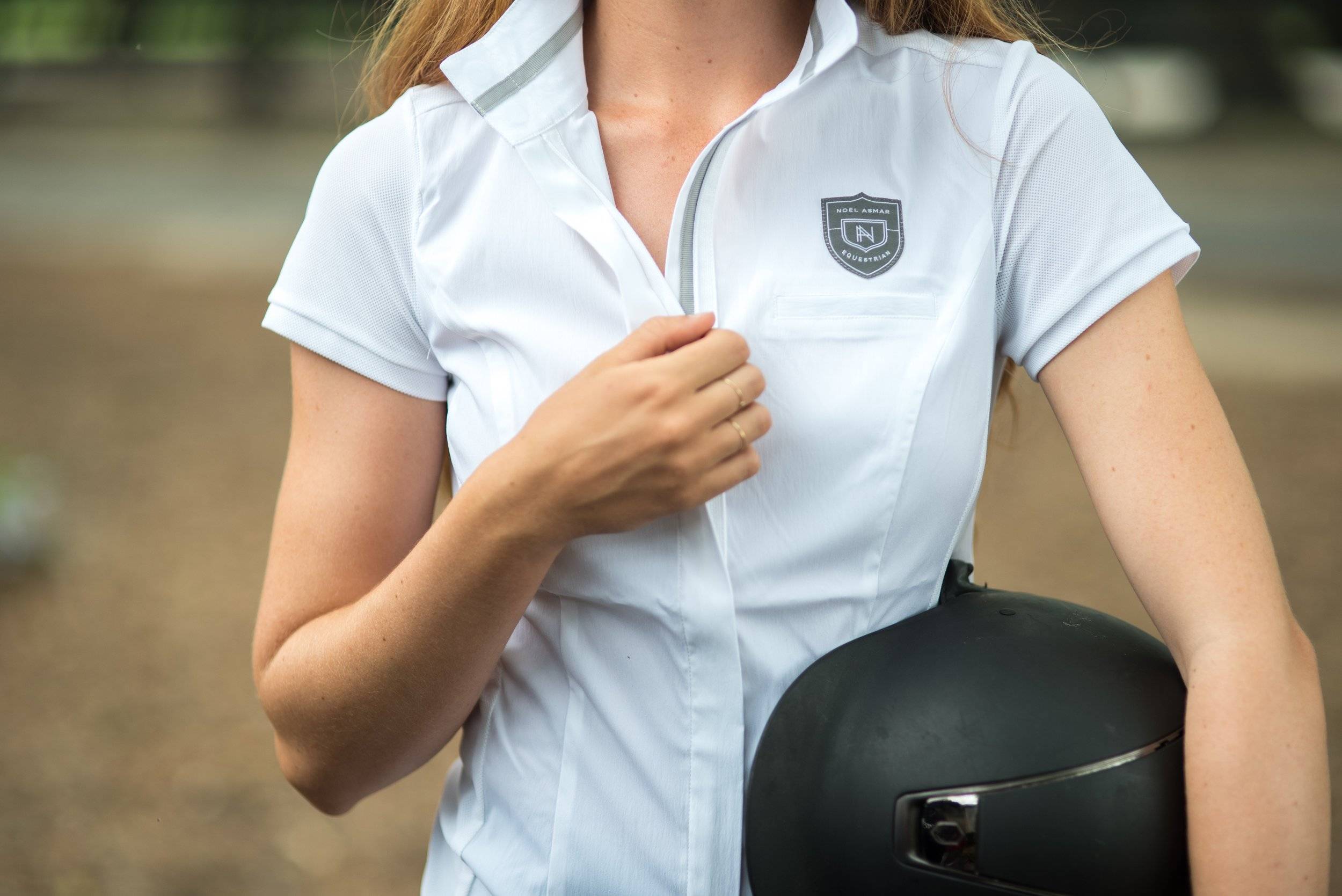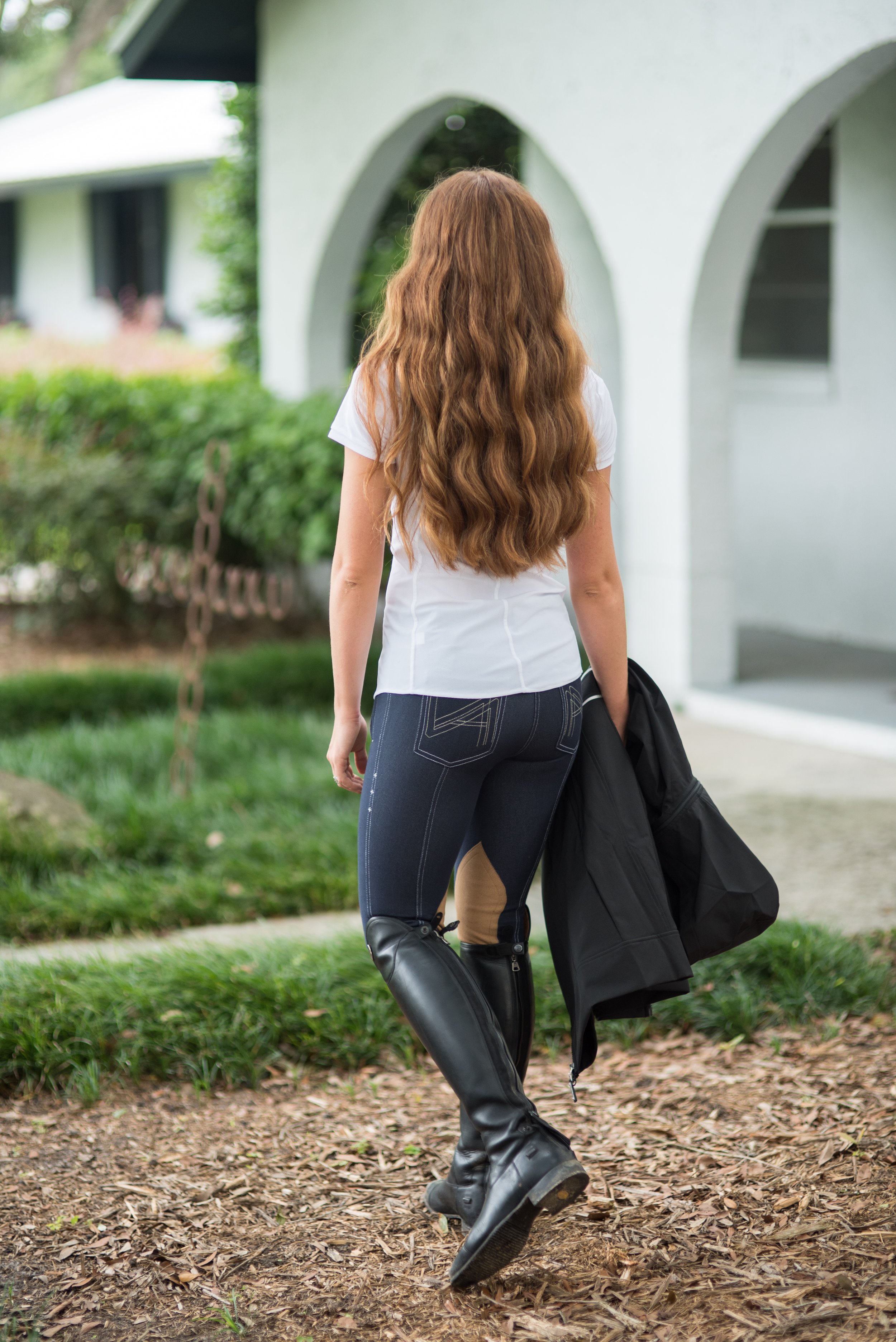 Want to pick out an Orion top for yourself? Enter our giveaway! Head over to my instagram, follow me and Noel Asmar Equestrian, tag two friends and you're in!
xo, B