Do you have a favorite riding top? This entire Noel Asmar Equestrian look is up there for me. I am such a big fan of this olive green top with my gingy hair! It's just one of those colors that just works for us redheads.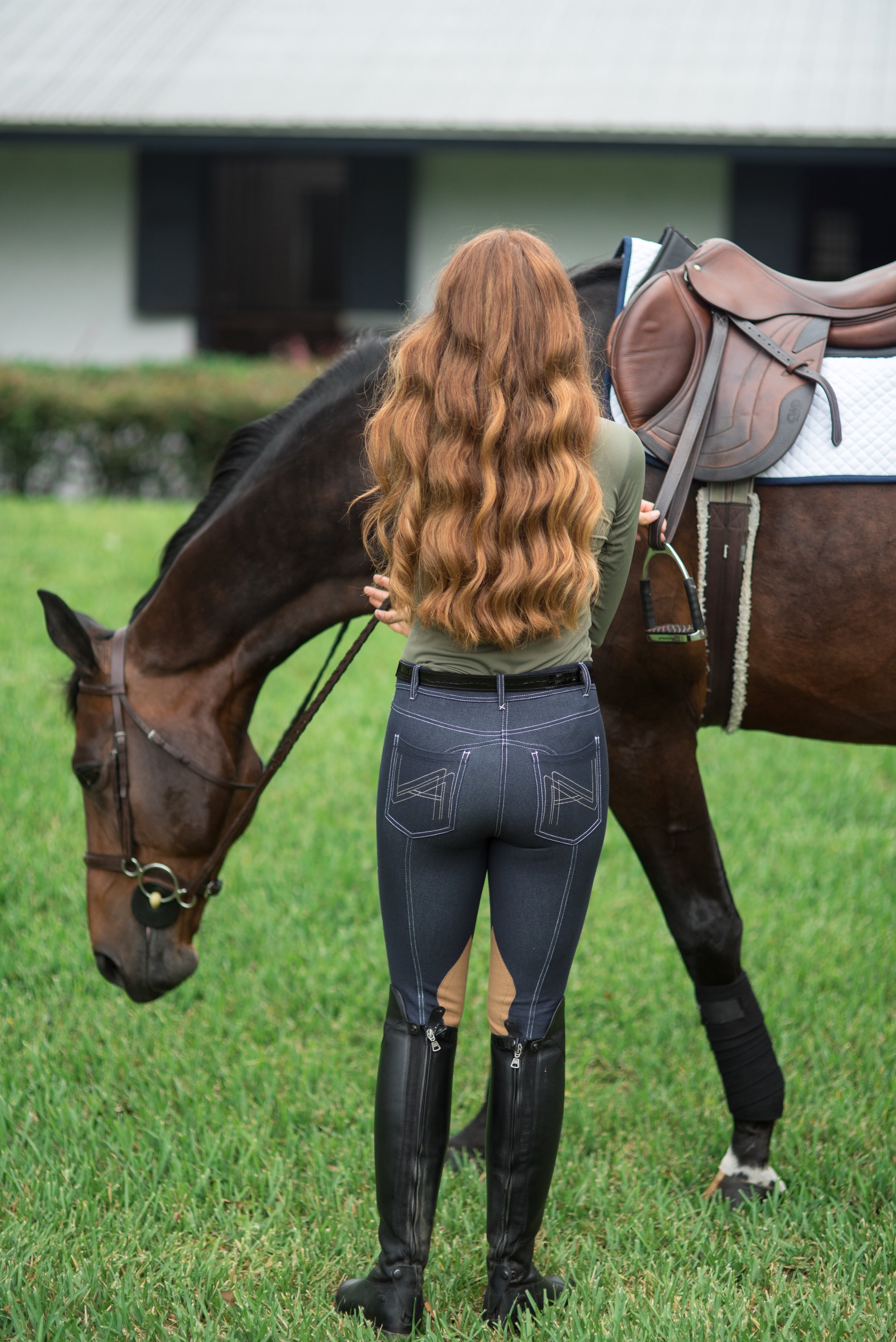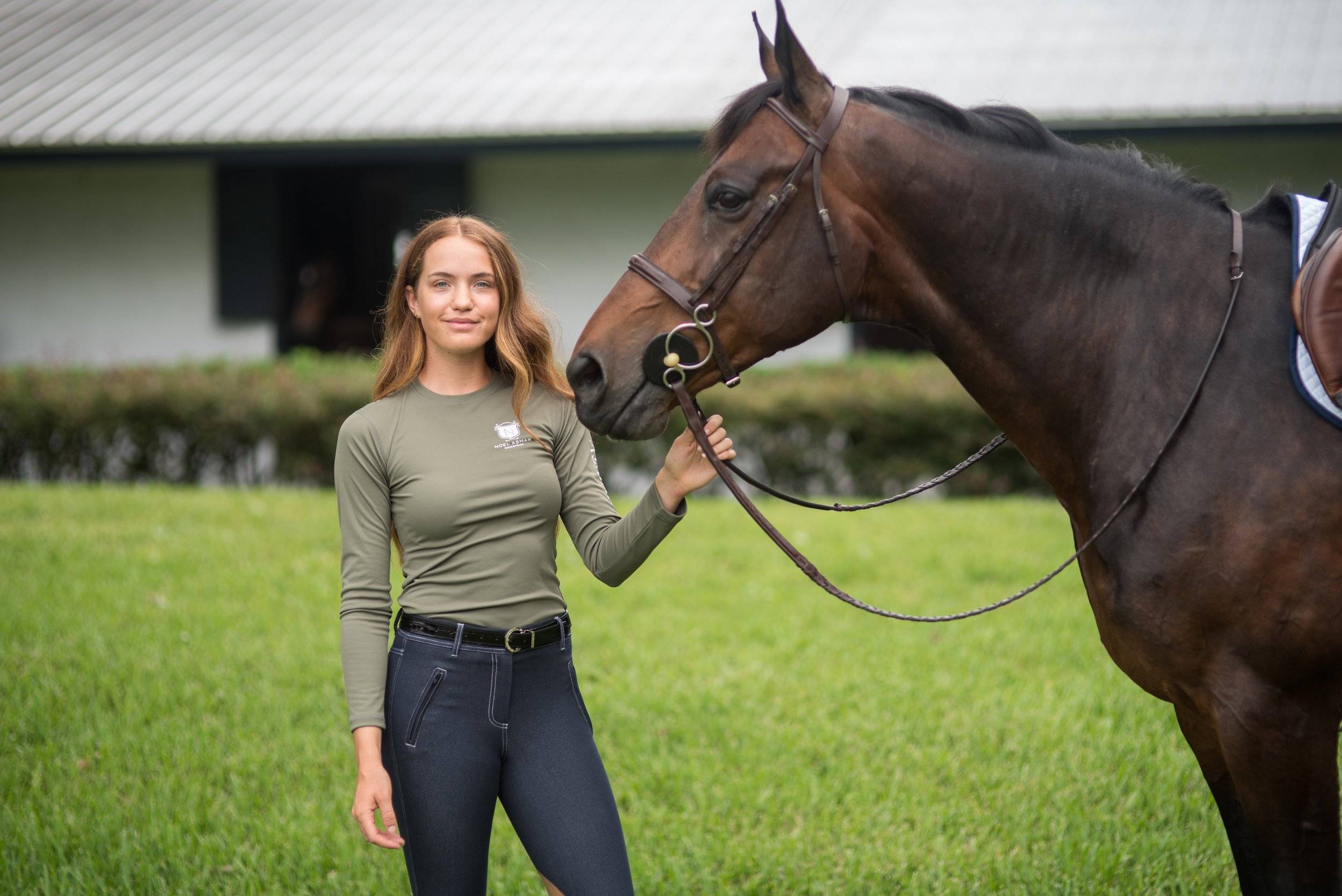 Let's talk material. This top is so soft on my skin while being extremely breathable. If I'm going to be sporting long sleeves year round in Florida, they have to have those two properties.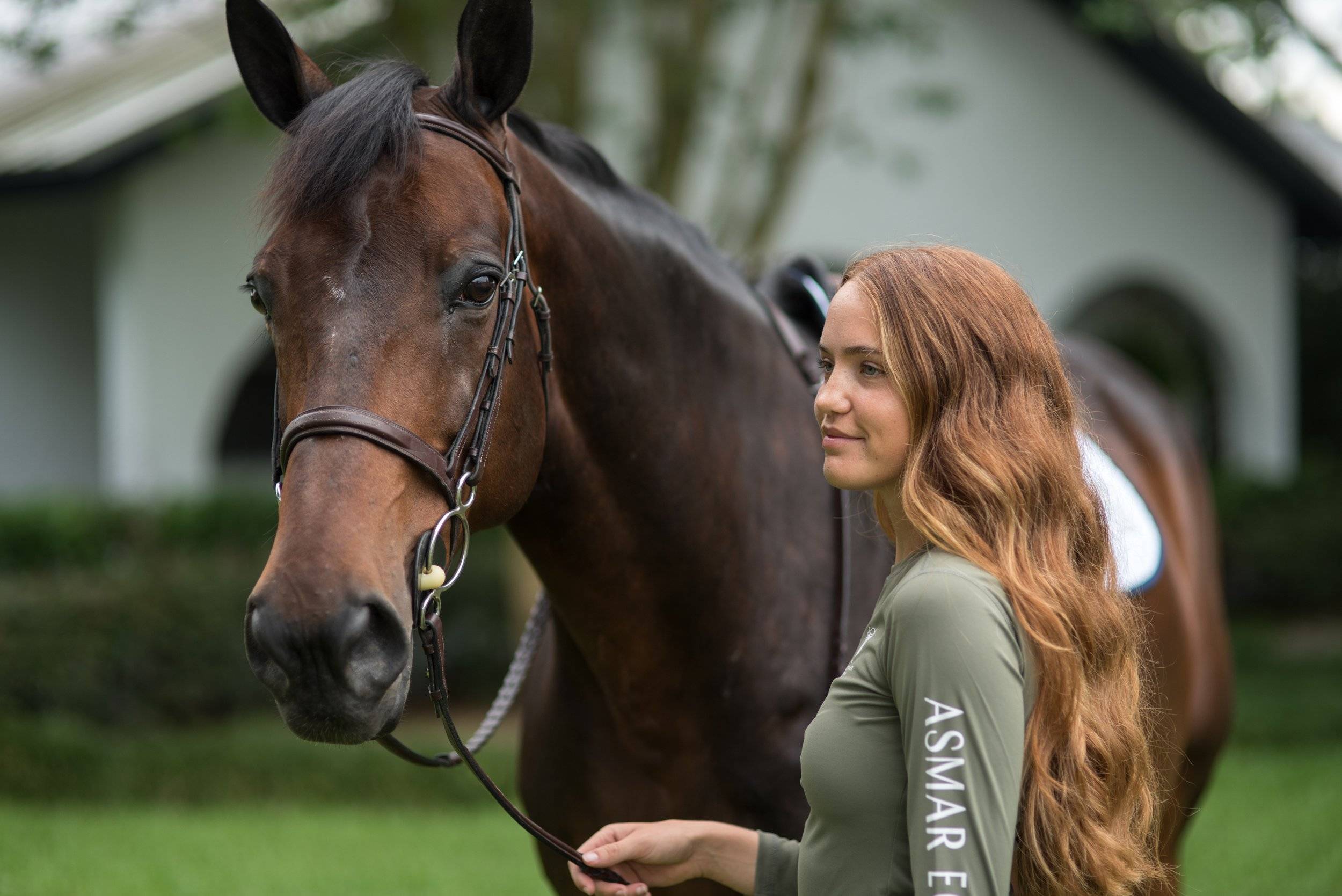 The style is another biggie for me. I love how this Noel Asmar Equestrian top manages to plaster their name and logo all over this top in such a tasteful and stunning way.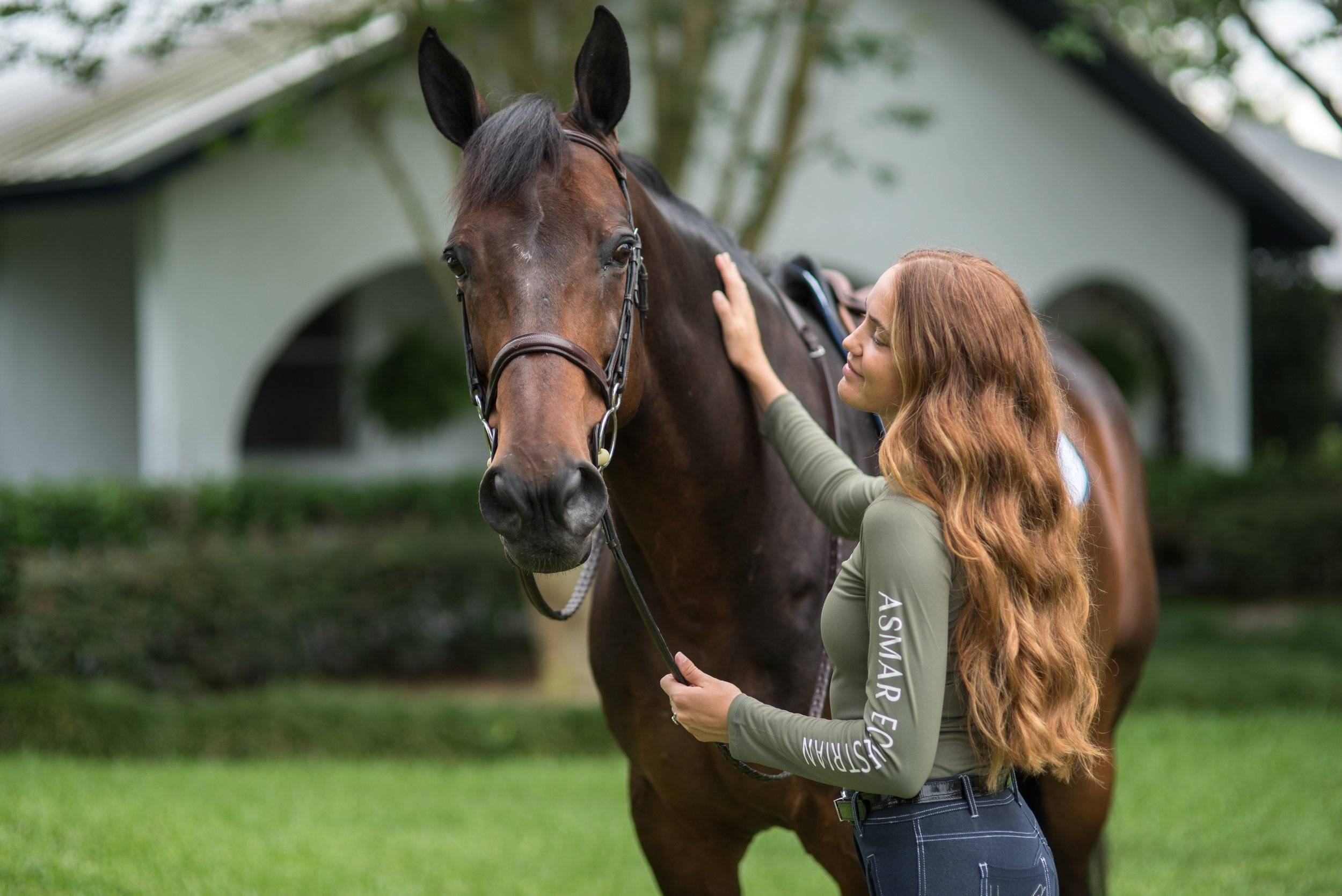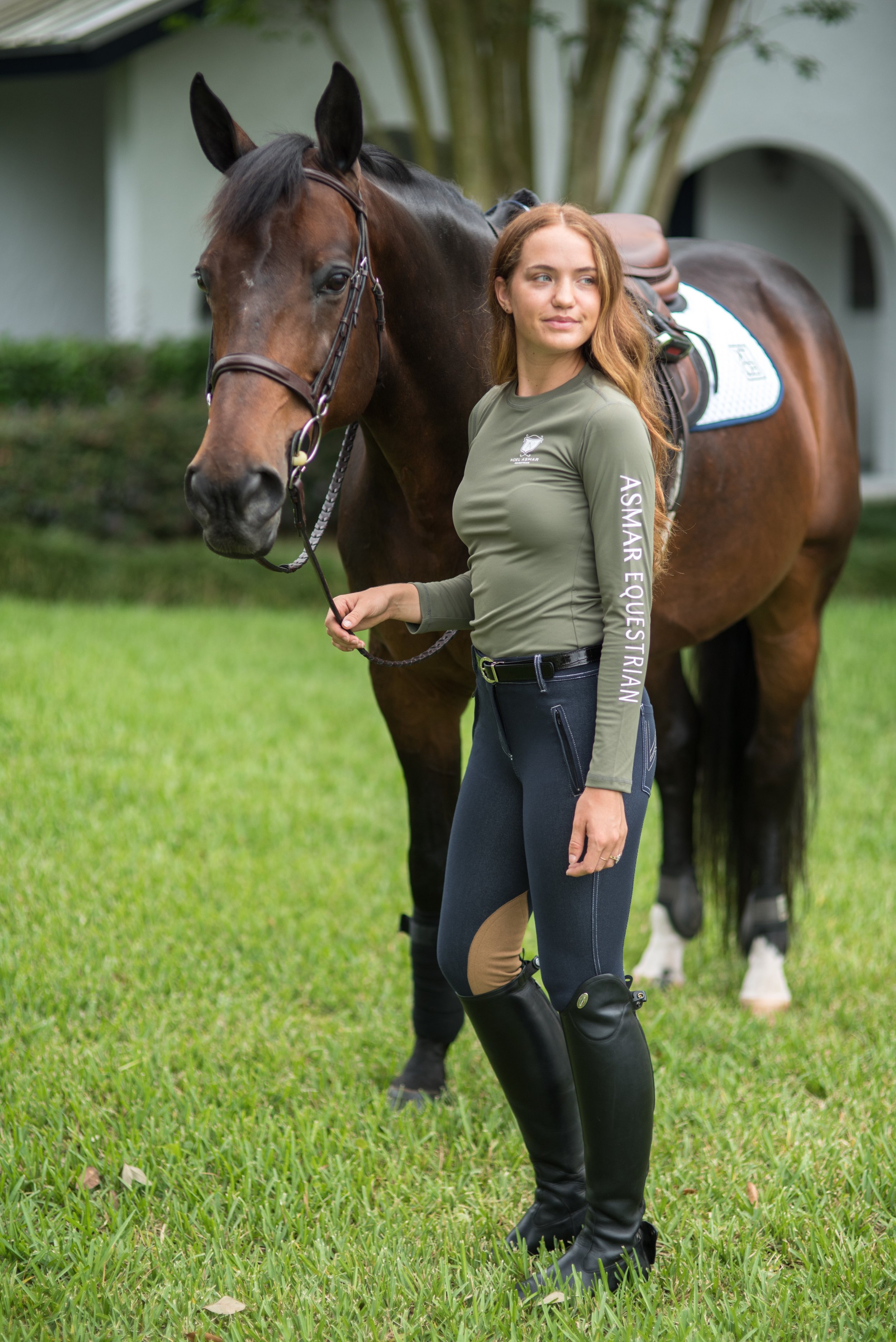 These denim breeches and black patent belt completed this look. I like how subtle and classy this ensemble was! One of my favorites for sure.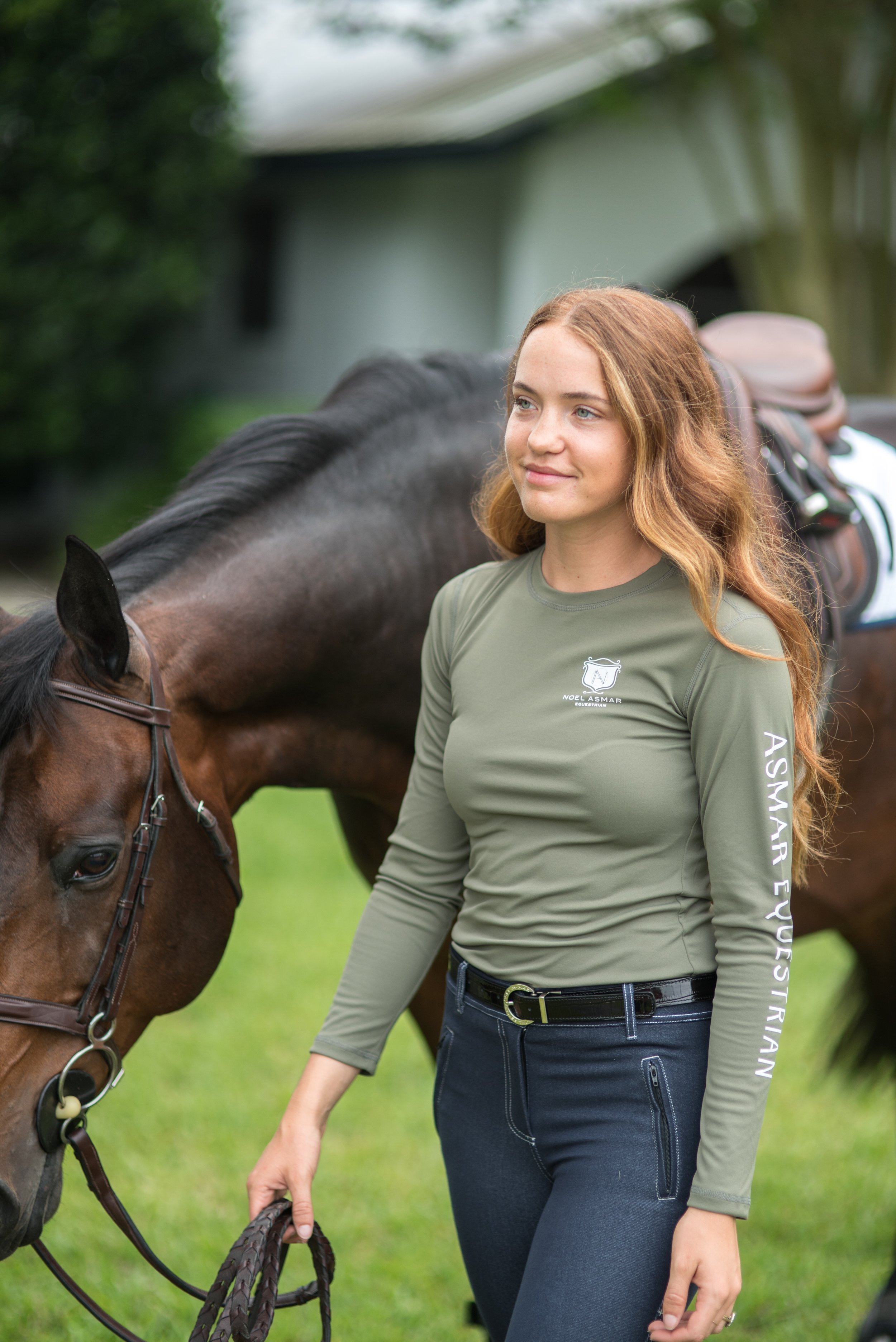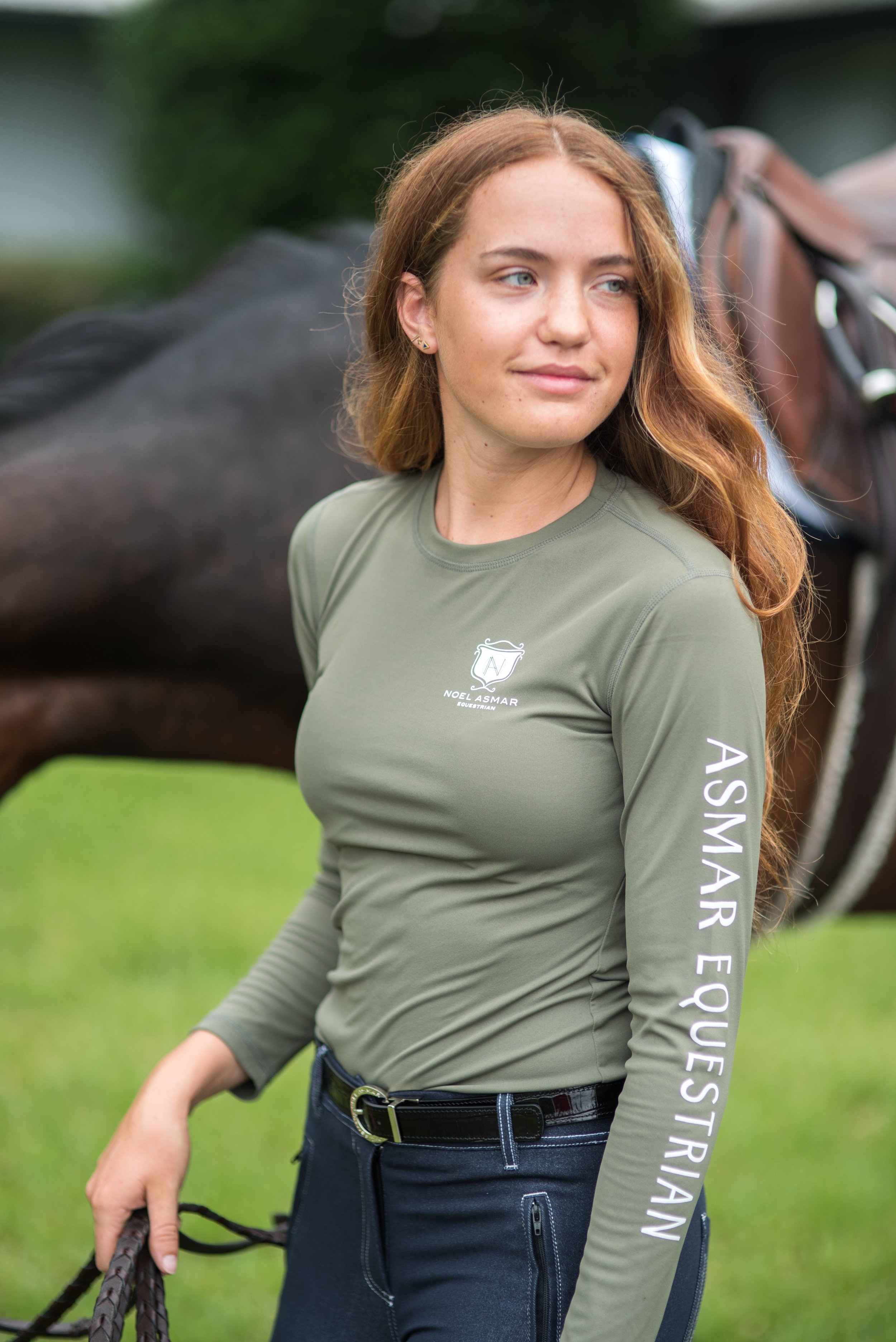 This top comes in tons of different colors. I'm kinda tempted to collect them all! I am currently doing a giveaway (that ends tonight!!) for a free Noel Asmar Equestrian Orion top ($160 valine) so you should go enter on my Instagram!
xo, B