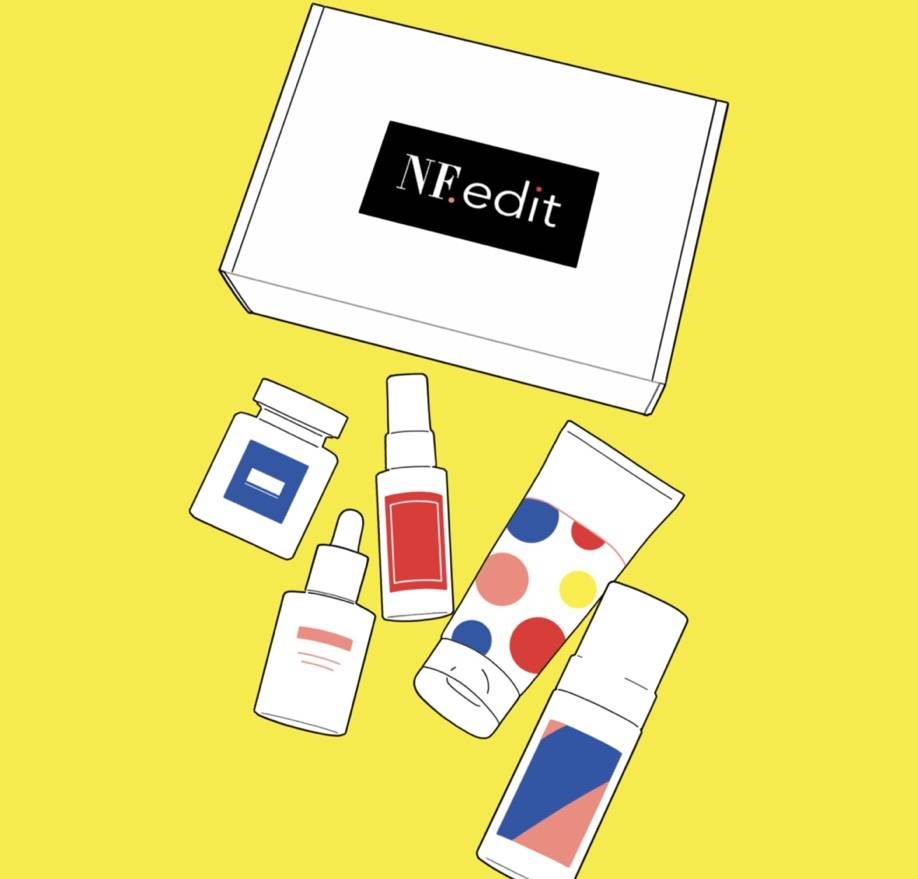 Everyone and their pony has been dying to know about the *new* Noelle Floyd subscription box, the NF.Edit! Here's a peek of what's in the first box—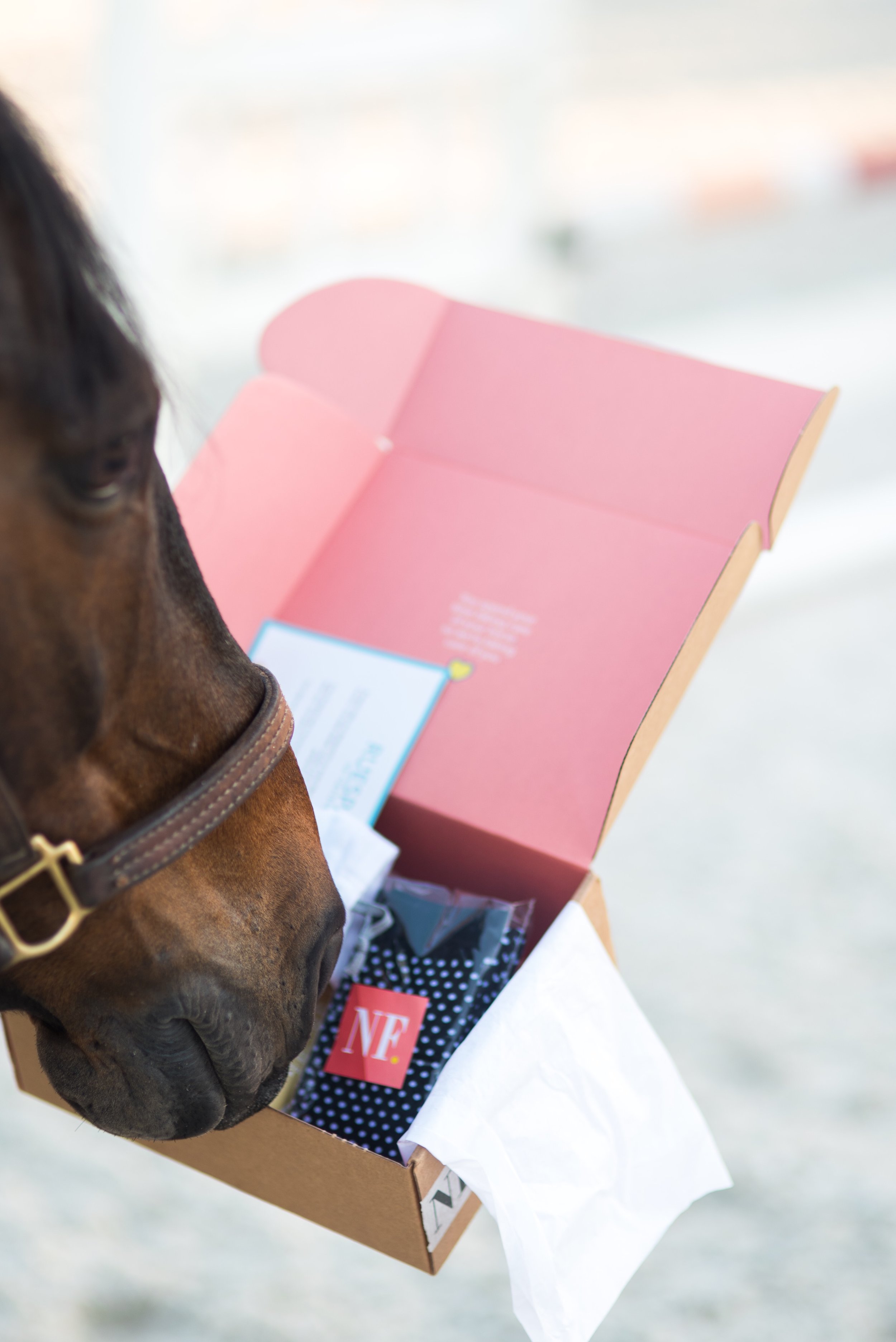 This is such a great box. At $59/box, this is such a great gift idea.. for a friend and for you 🙂 When it's all said and done, the contents in the box is valued just shy of $200! I am thinking the perfect Christmas gift for trainers and barn friends, what about you?!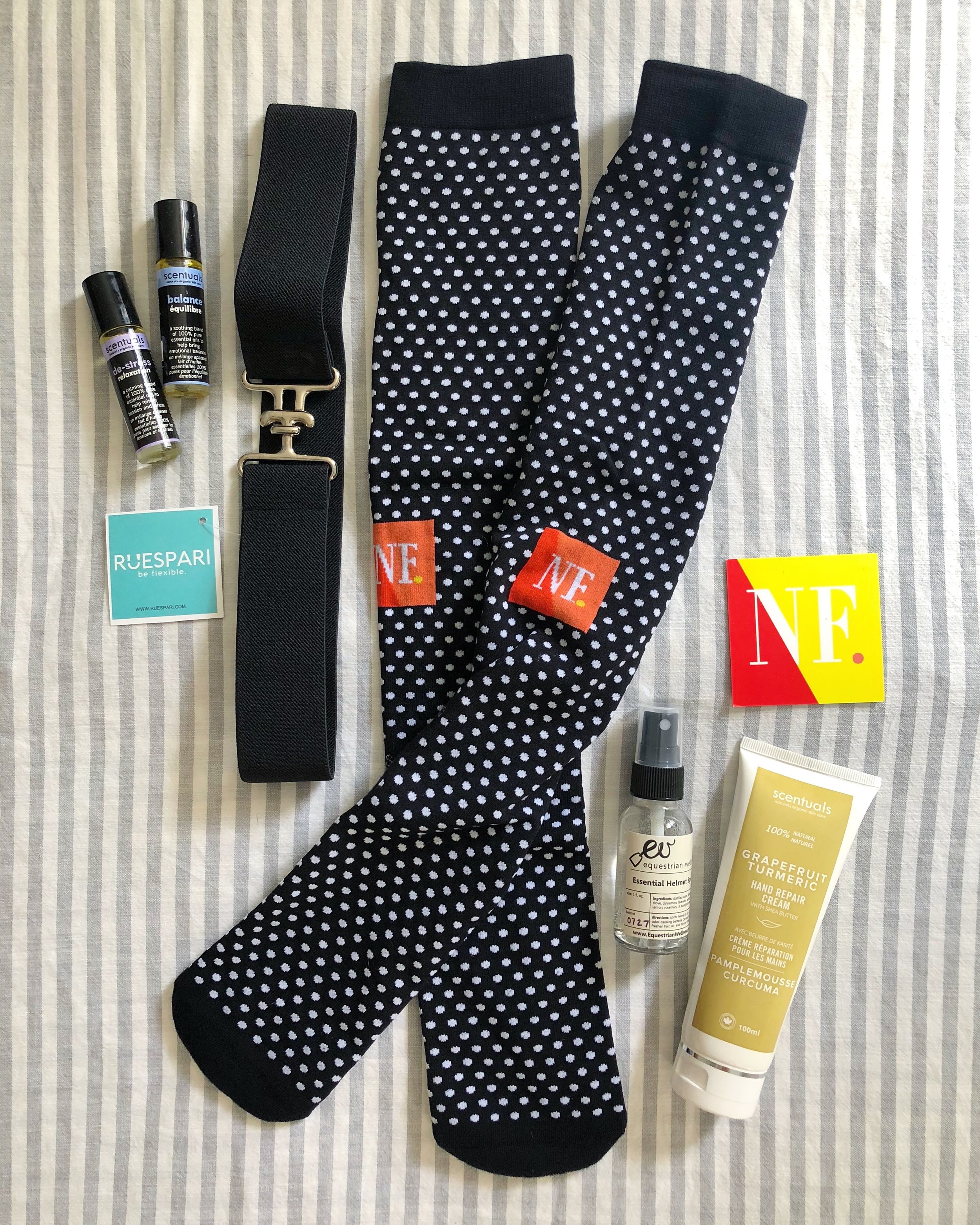 The NF x Dreamers and Schemers "Stay Grounded" boot socks are out of the world! I am a big fan of the DS socks (just collaborated with them on an limited edition MES sock) but these are so perfectly cushy yet breathable. To top it all off, the socks are black and white polka dots with the ever so chic NF logo. You'll find the words, "Stay Grounded" on the bottom of the sock. (Valued at $17.95)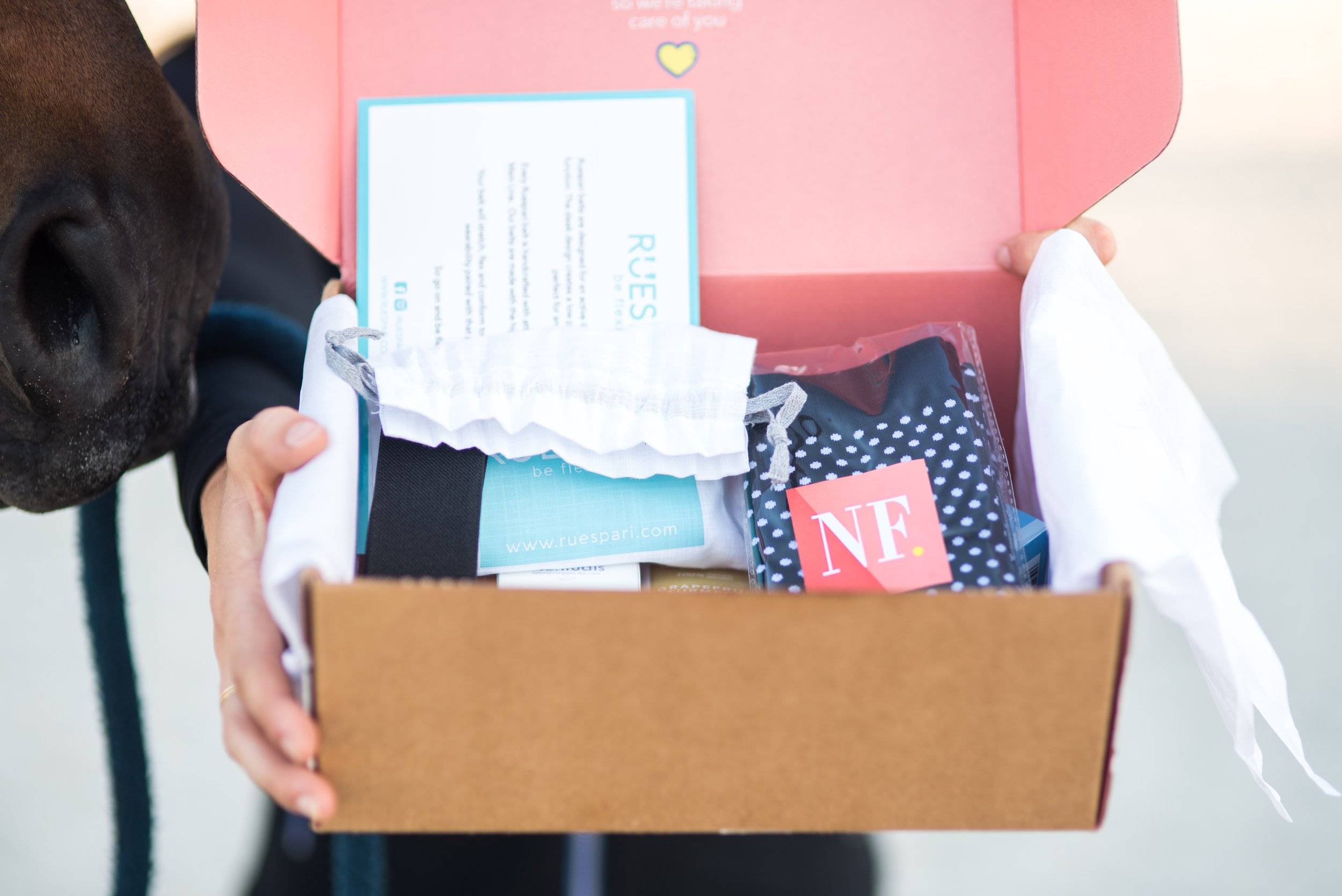 The Ruespari Twin Surcingle Black Belt is as gorgeous as it is versatile! Valued at $75- more than the box itself – this was such a great surprise! I can never have enough black belts, and Ruespari is one of my favorites. Love it with breeches, jeans or dresses. I find ways to wear it with something every week!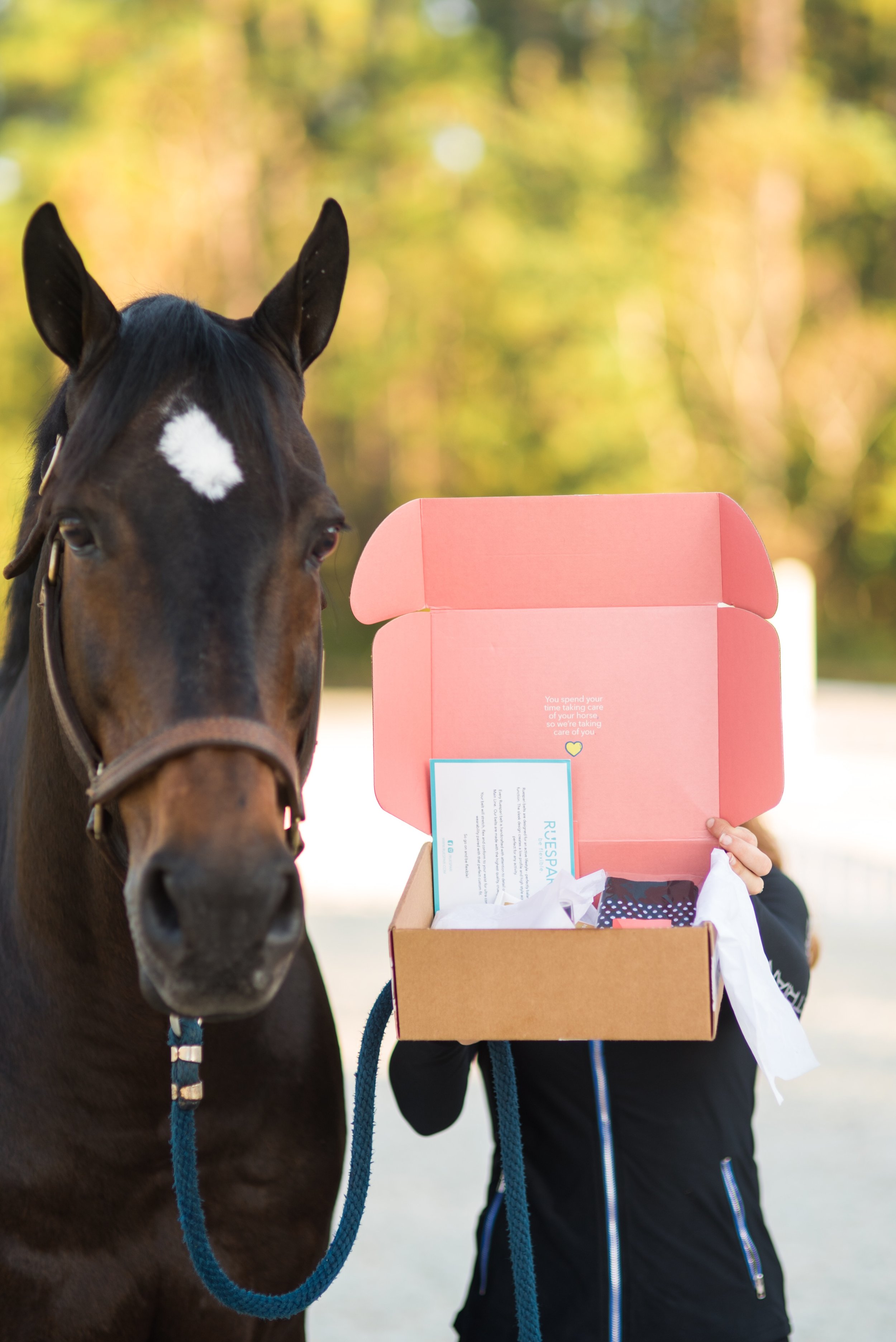 The other items are pieces I wouldn't have necessarily purchased for myself, but now that I have them, I'm hooked!! Scentuals gave us some Grapefruit Tumeric Hand Repair Cream which feels like heaven! I don't know about you, but my hands are in a constant state of nasty after being at the barn all day! (Valued at $7.63) Scentuals also added two Aromatherapy Roll-On Oils to the NF.Edit box! I received De-Stress and Balance oils which will be perfect for horse show weekends or busy times at the barn! (Valued at $12.23 each) The last item of the box was the Equestrian Wellness Essential Helmet Spray. How smart of an invention is this?!? It smells so nice and can actually be used as a "FeBreze" on any fabric or clothing! Brilliant! (Valued at $14)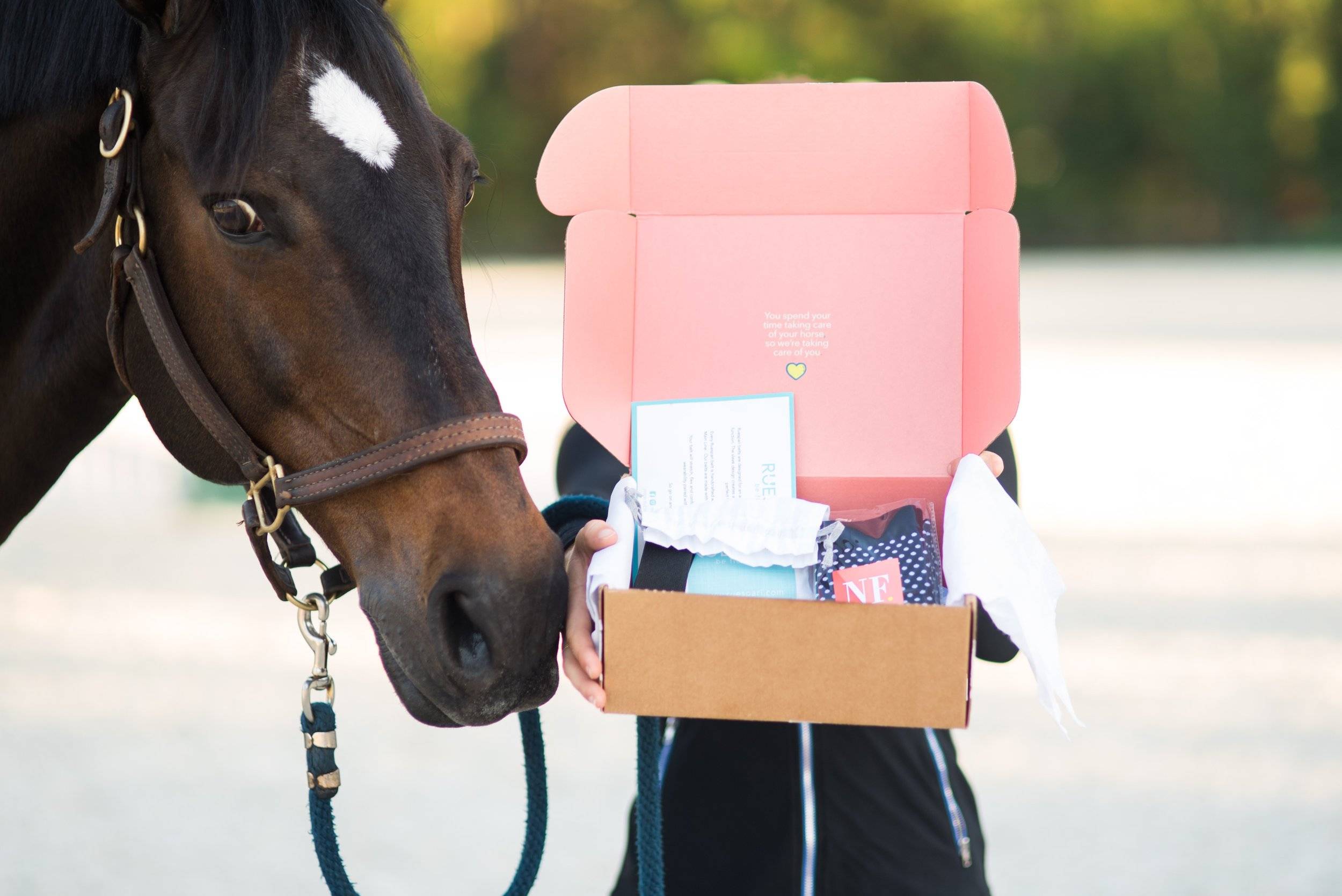 Oh! I almost forgot! One of the best items was the $50 gift card to the brand new NF.Edit Shop! So amazing. NF has some amazing brands available on the marketplace so I can't wait to go shopping!
Overall, I was so impressed with what was included in the box. I love that I learned about brands I hadn't been exposed to before. I loved the pieces that were selected were actually my style and things I would probably purchase and wear anyway! The NF.Edit box is only going to get better from here, and with the holidays right around the corner, snagging this subscription box while you can is a no brainer!
xo B