As much as I love the look of high end clothing, my wallet does not always like their prices. Recently I've been trying to find cheaper look-alikes for my favorite pieces.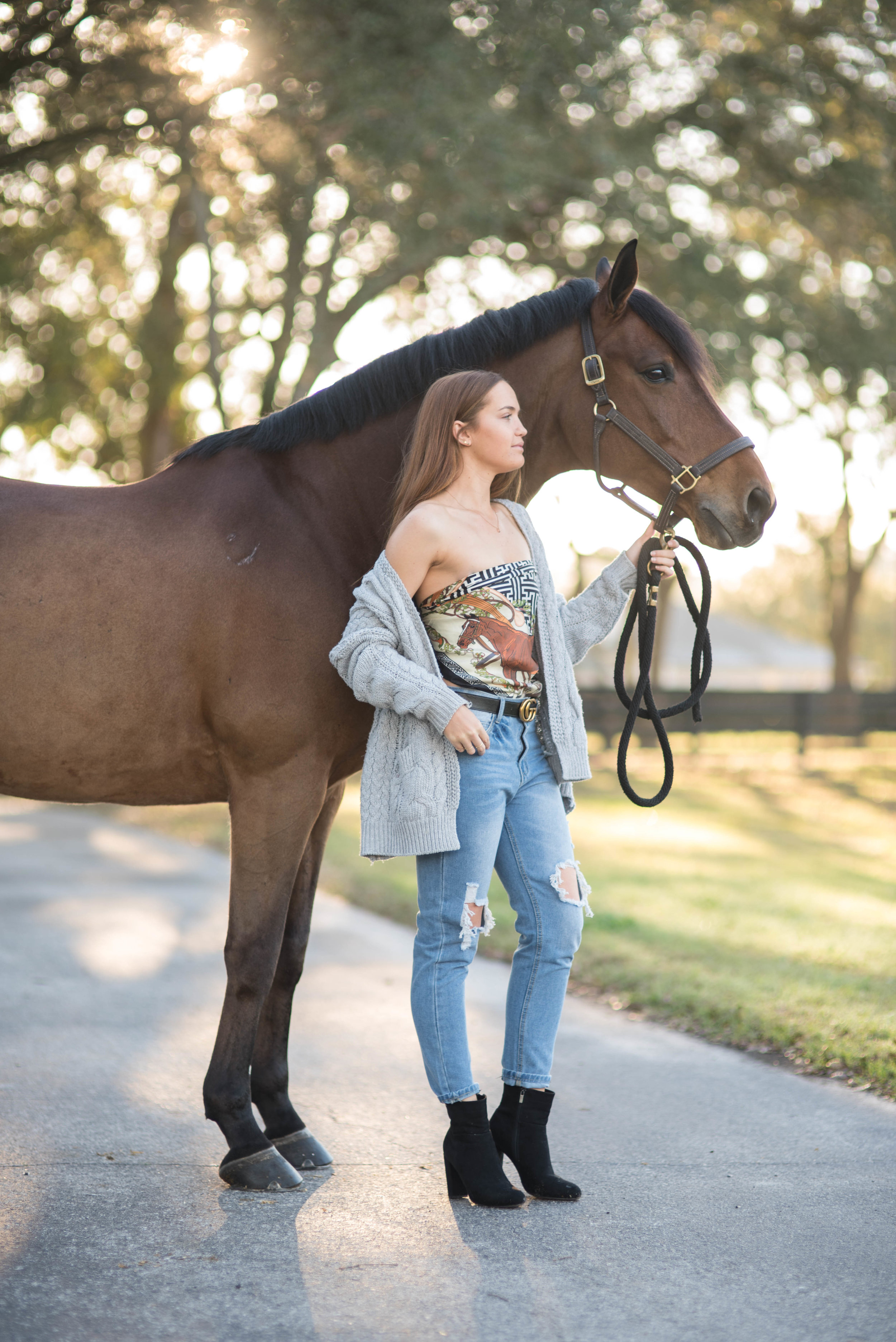 I found this knock off Gucci belt on Amazon and I love the look and quality of it! This belt will definitely hold up well whether you wear it riding or around the show grounds for the weekend, even though it's under $25. Click here to add it to your wardrobe!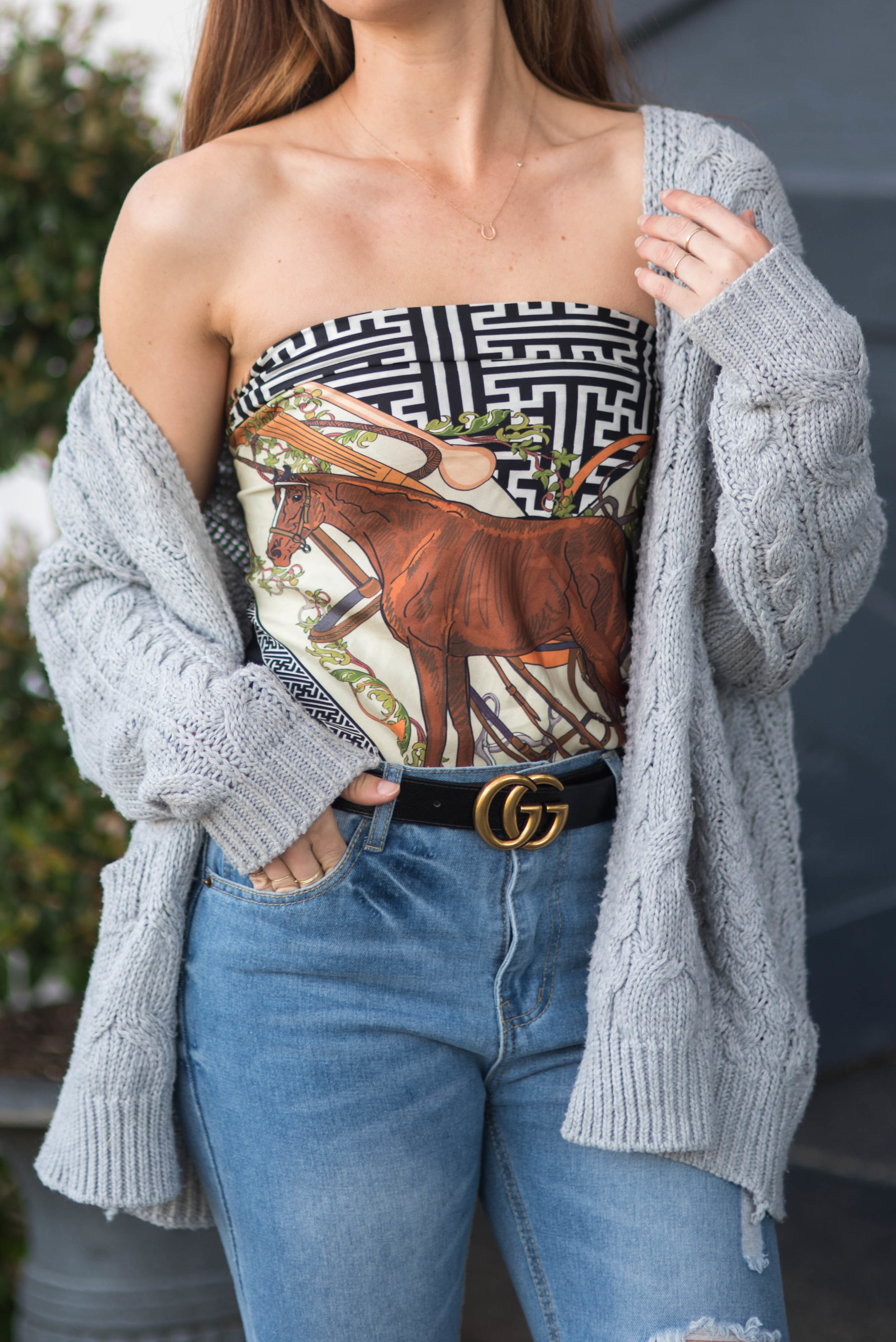 My top is a silk scarf by Red Scarf Equestrian. All of their products are so cute, but if you're looking for a look-alike, SheIn has a less expensive option here. Hermes also has many high quality options, but this is one of my favorites. If you own a square scarf, it's super easy to fold it diagonally and tie it around your bust for a cute tube top shirt!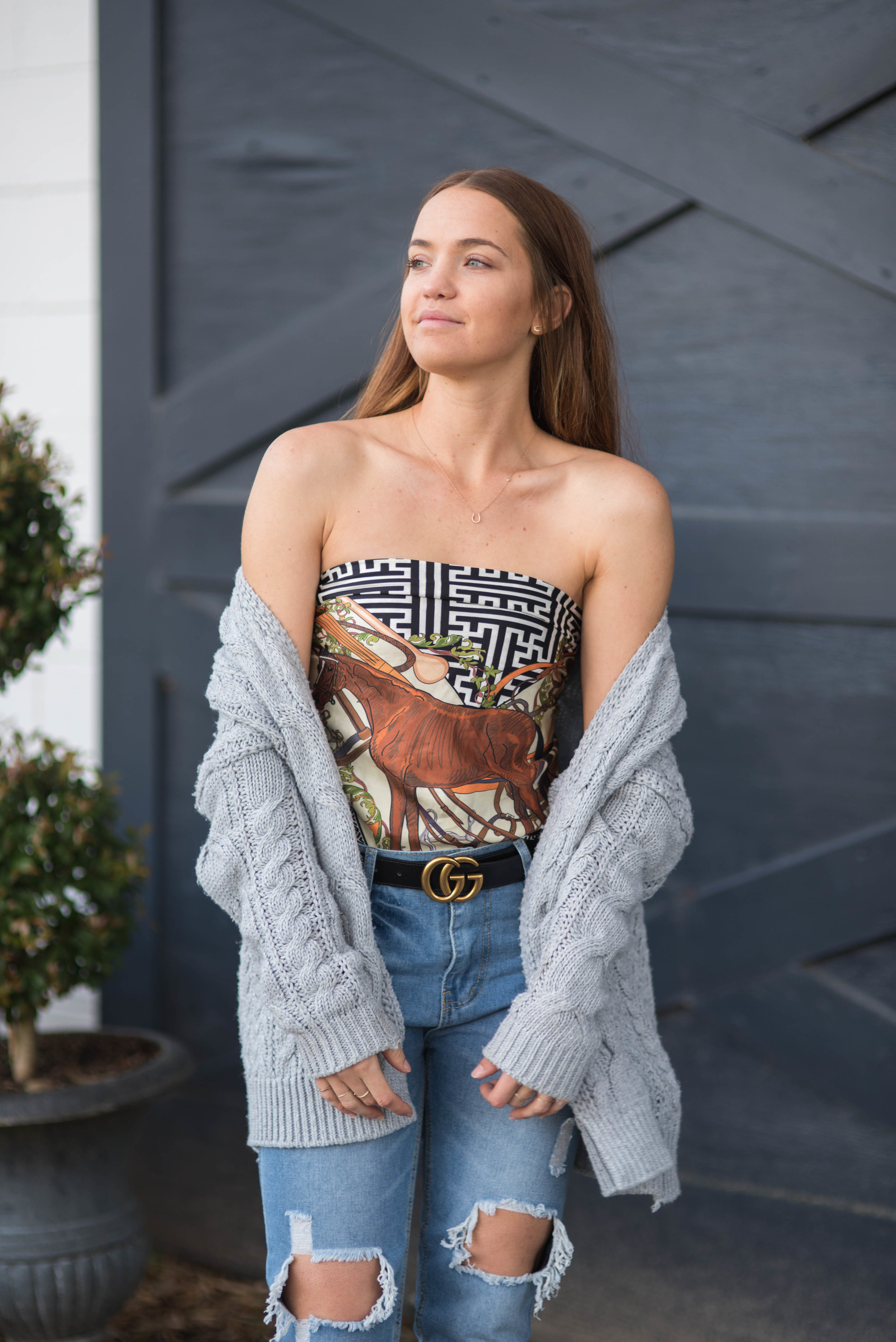 My sweater, shoes, and jeans are all from SheIn. I haven't found a product of theirs that I don't like! Everything they have is priced very reasonably, but is still super adorable.
I wore this entire outfit at WEF last weekend and I got so many compliments! Each of the pieces look amazing whether your at a horse show or at a non-horsey event. I also love the belt to wear with breeches! Either way, so Equestrian chic.
xo, MES
ps- is you loved this post, let me know! I am happy to keep posting dupes for you on a consistent basis ❤️