This time of year is PERFECT for a bomber jacket. This one by Huntsmen and Hounds is just as cozy as it is chic and functional. I have the same one in a burnt red, but this gray goes with everything.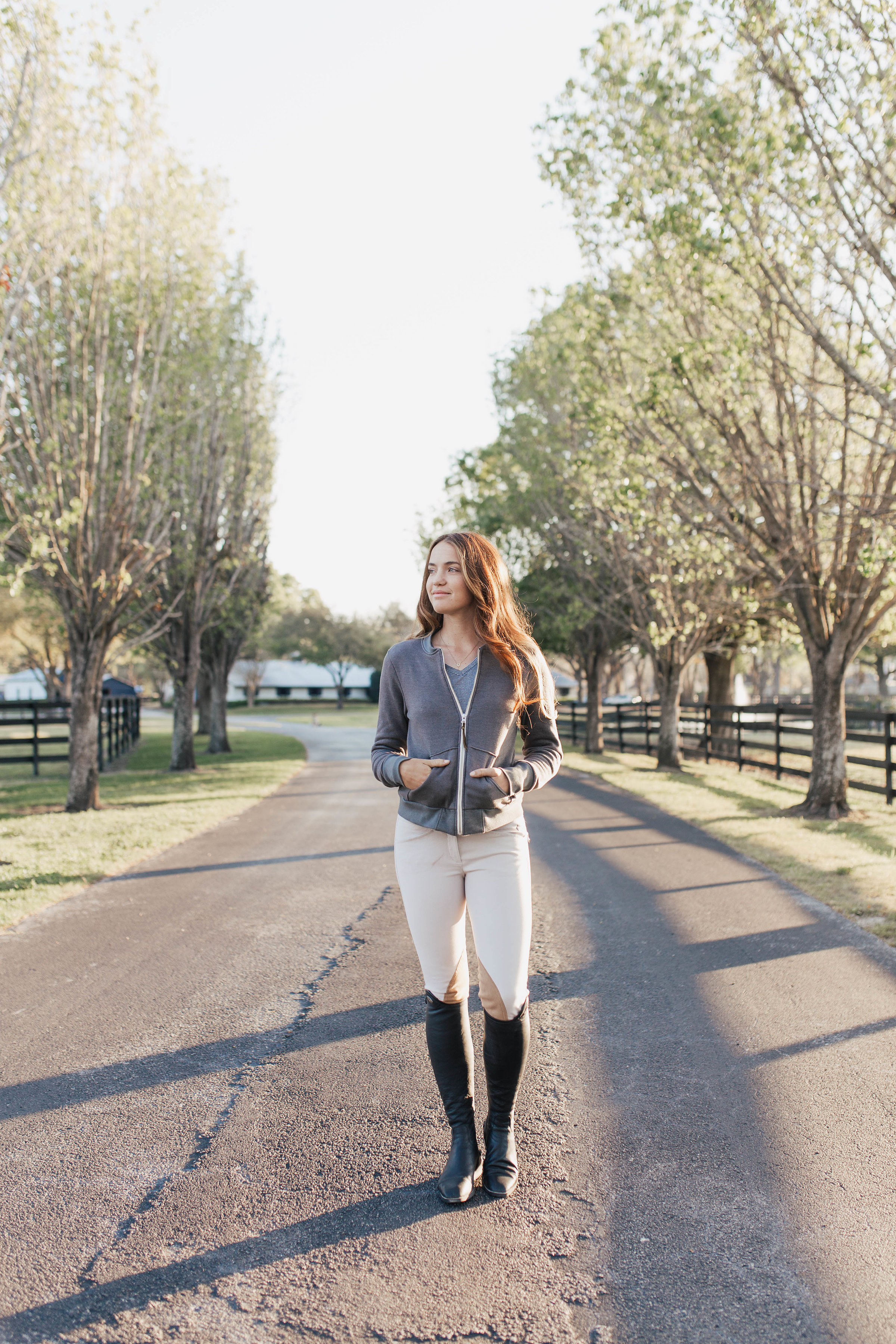 Random tangent, don't you just love tree-lined drives? This is the lane leading up to my barn and the trees are just sprouting leaves and it always brings a smile to my face. I love spring.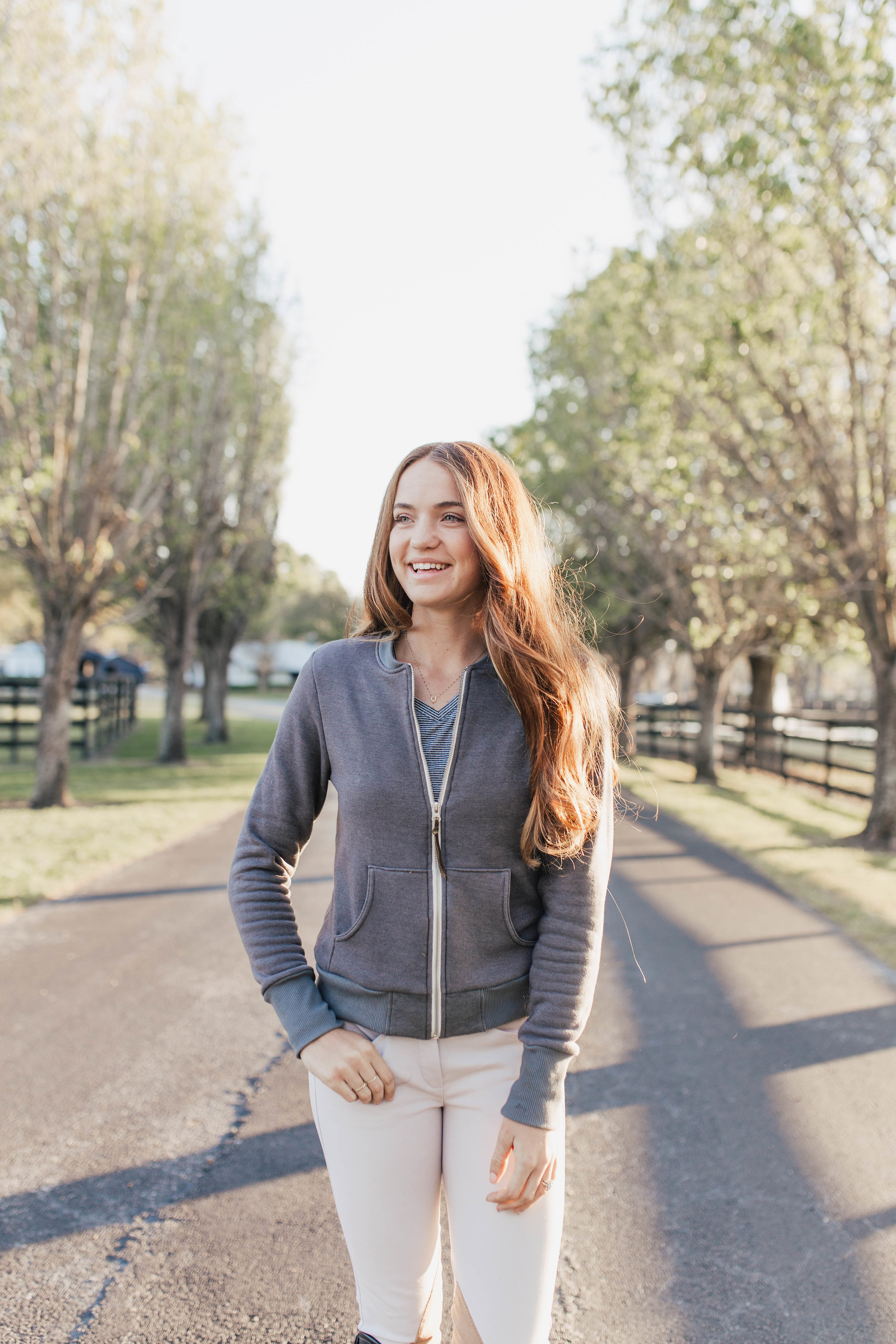 I put this bomber with a simple striped tee and some of my favorite breeches from Tried Equestrian.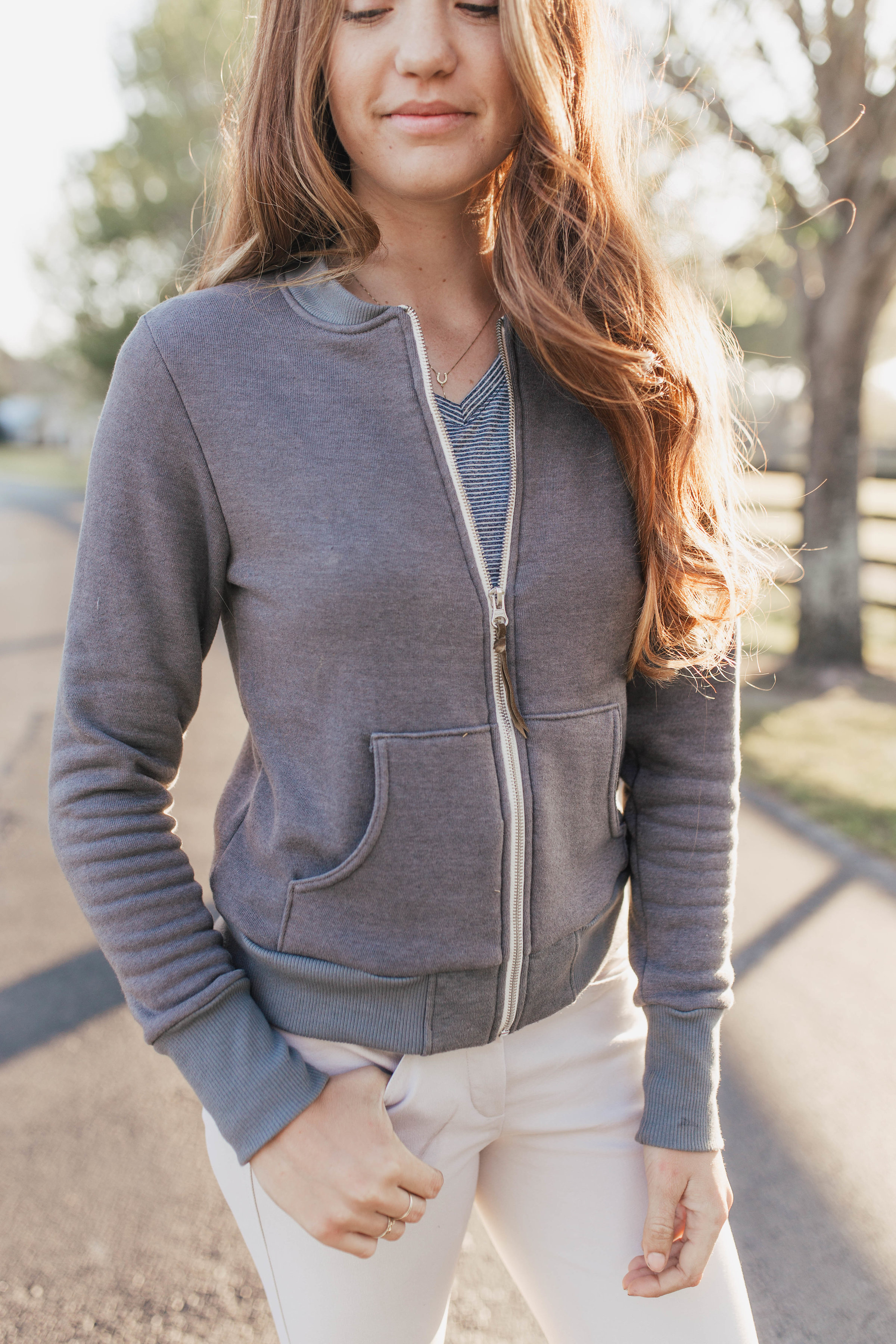 To top it off, I added some shine with my VQ Jewelry necklace and earrings. They are so gorgeous and well made. And I kill my jewelry… I wear it to the dirty barn, shows in it, sleep in it, etc. so for it to sparkle regardless is saying something! And this 18 karat gold jewelry line has a lifetime guarantee.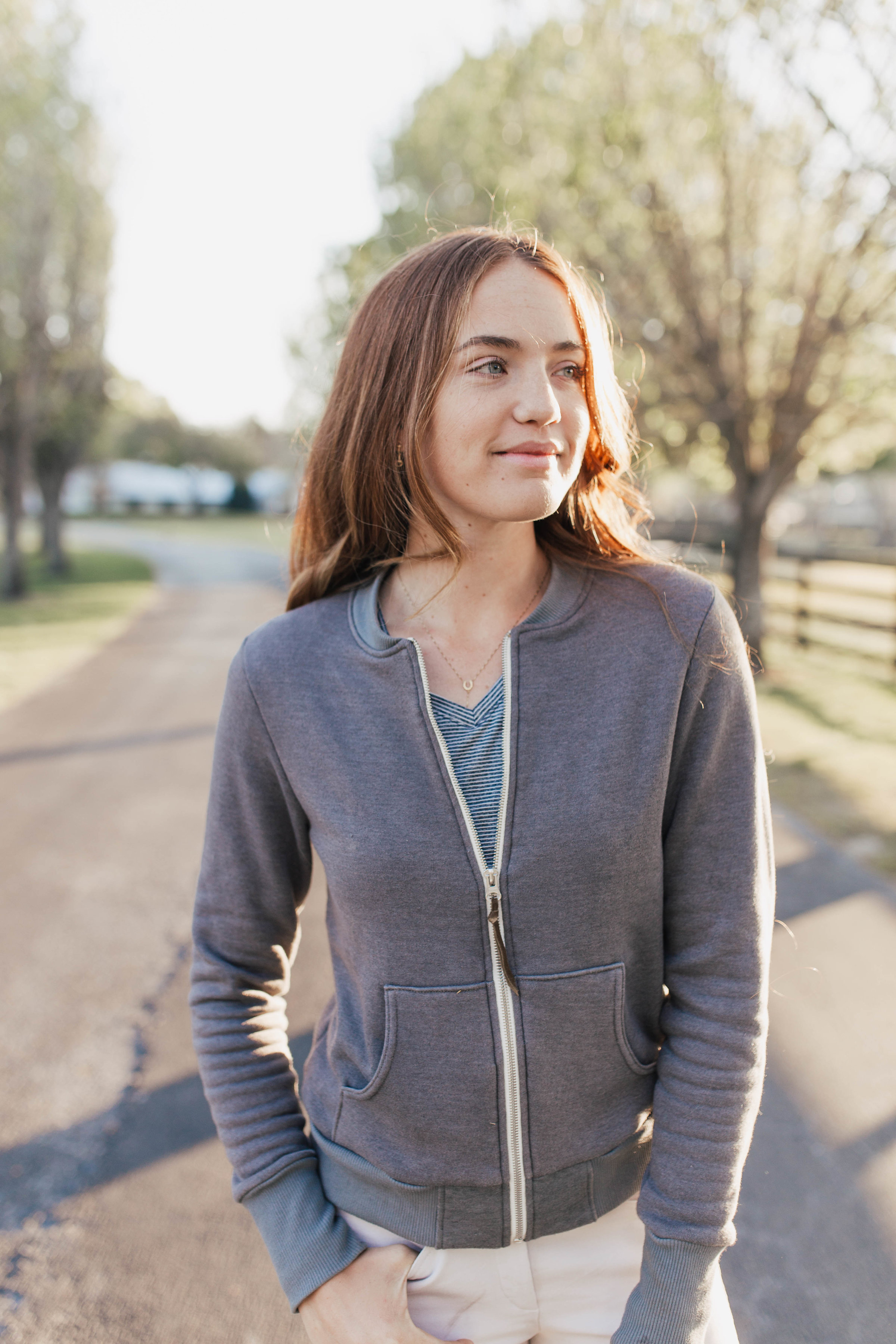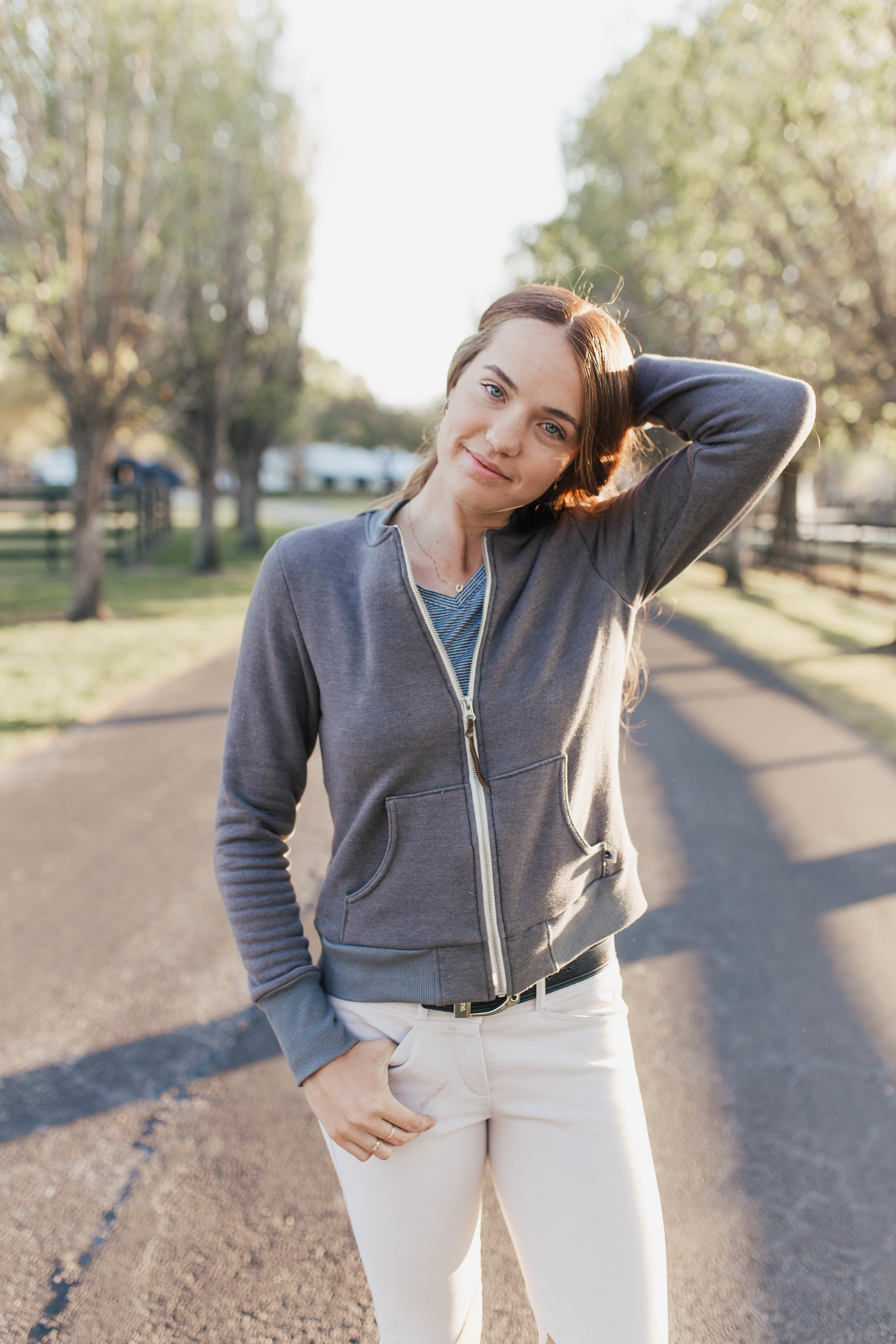 This Huntsmen and Hounds bomber has the perfect cut. I love the length of the jacket and how it is fitted without being super constricting. I am wearing a size small because I usually like to machine wash and dry my jackets!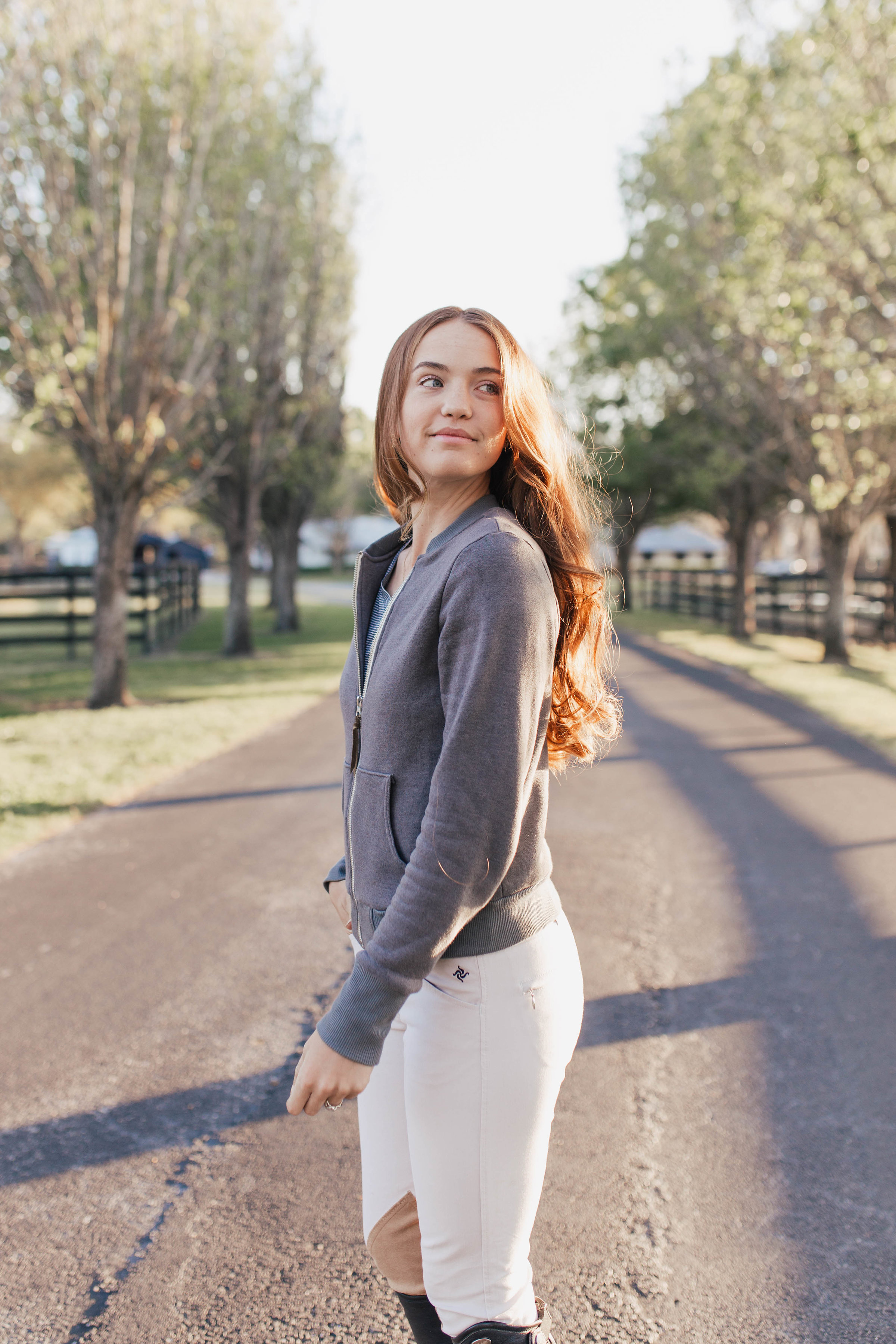 The pockets are very usable. My phone actually fits along with some chapstick and cash or my riding gloves.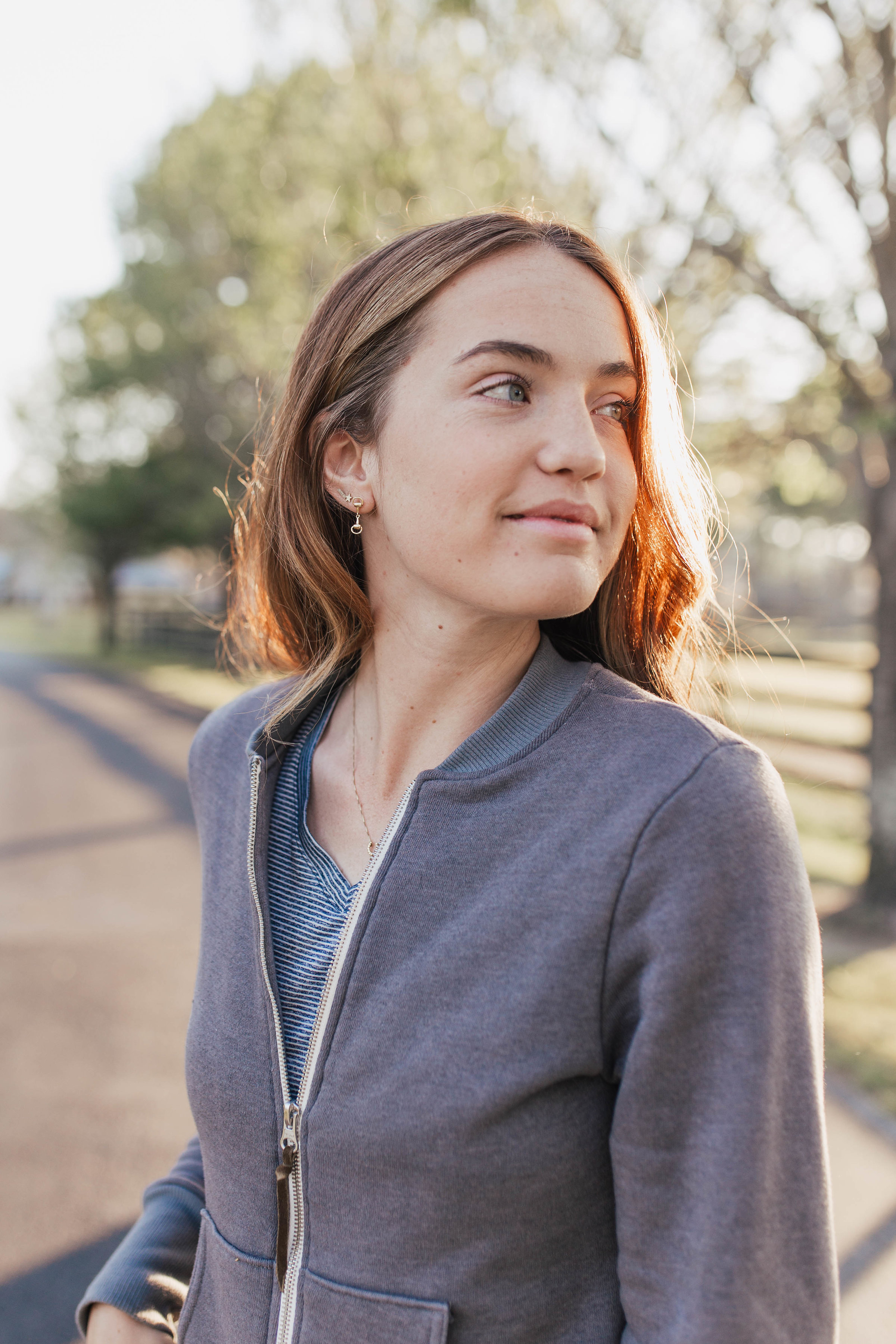 This jacket will always be a favorite of mine. It looks great with black, denim or white jeans, riding pants, you name it! You can easily pull it off street style while still having the equestrian essense! Go get you a Huntsmen and Hounds bomber jacket!
xo, B