You all know I love my equestrian-inspired brands, and I have another awesome one to share with you all!
Alexa Fairchild is a family-owned streetwear brand. Their focus on high-quality, sustainable, equestrian-inspired style really makes them stand out and that's why I'm so excited they're launching in North America!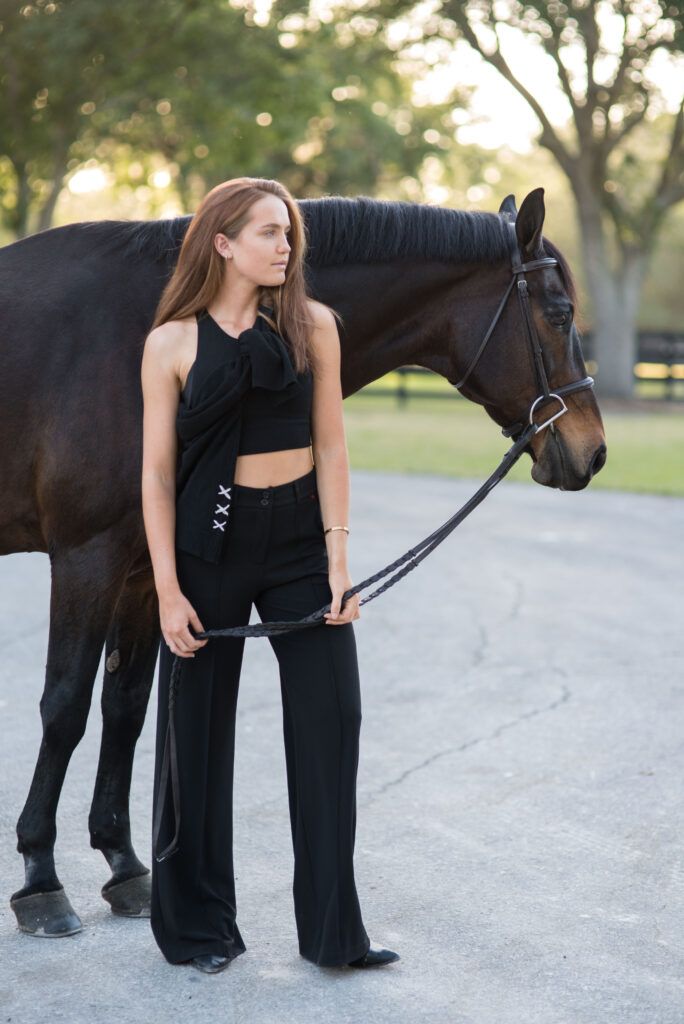 The founders grew up with horses, and their love of nature and the equestrian world are front and center in their brand.
For me, the most unique thing about Alexa Fairchild is that they work with a sustainable cashmere recycling facility in Italy (how cool!). All their sweaters and accessories are made from recycled cashmere and sustainability is top of mind for them, which I think is awesome for a clothing brand.
And on the clothes, they are so unique and well made! With their deep roots in the equine world, Alexa Fairchild has a ton of great pieces for that saddle to street look.
Here are some of my favorites: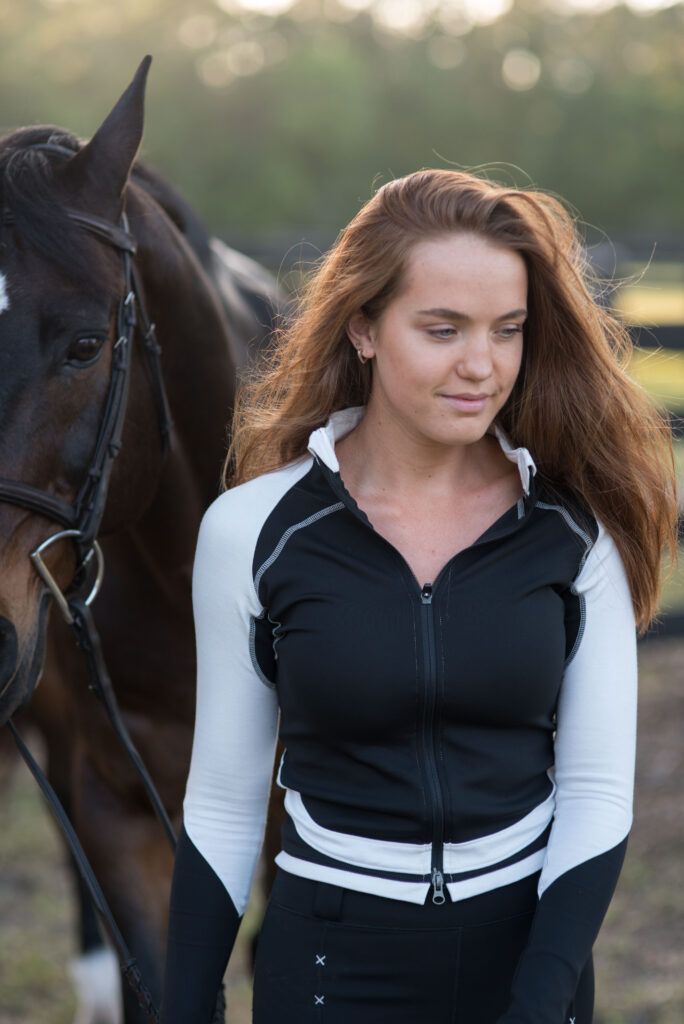 This zip up is perfect for riding! The fabric is super breathable, and I love having this on hand to layer with.
Plus, it looks great with these Alexa Fairchild leggings! I think the detailing on them is super flattering. The X stitching you see on the leggings was inspired by saddle stitching, and they use it in a bunch of their designs!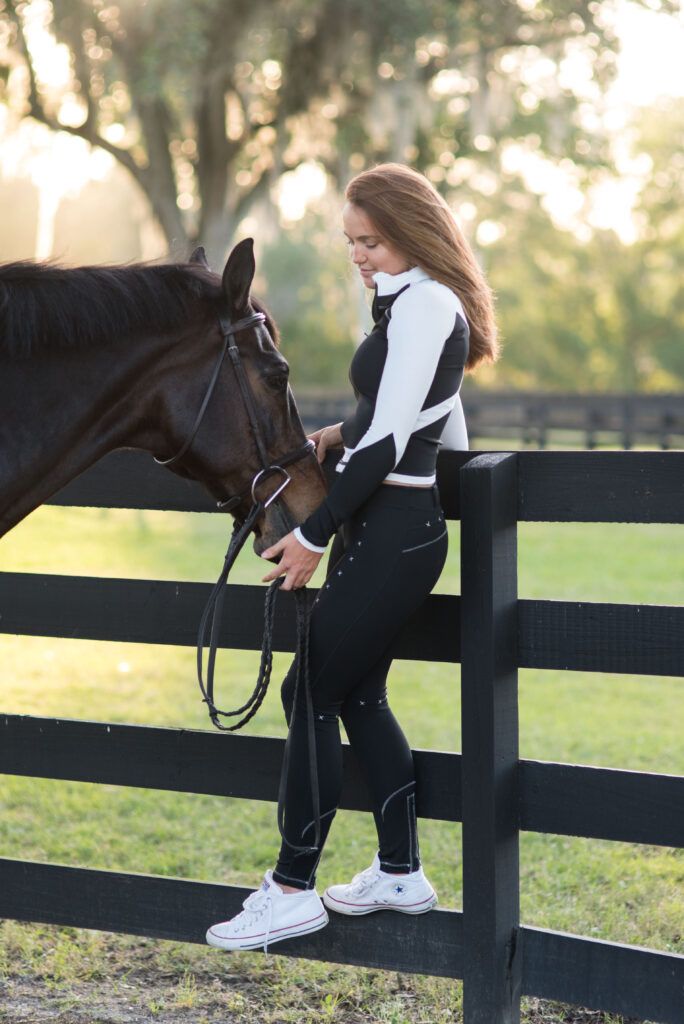 This moto jacket is one of my favorite pieces! It is so well made and the details, from the zippers to the stitching, make it so unique. I also love the elbow patches, yet another nod to the equestrian world!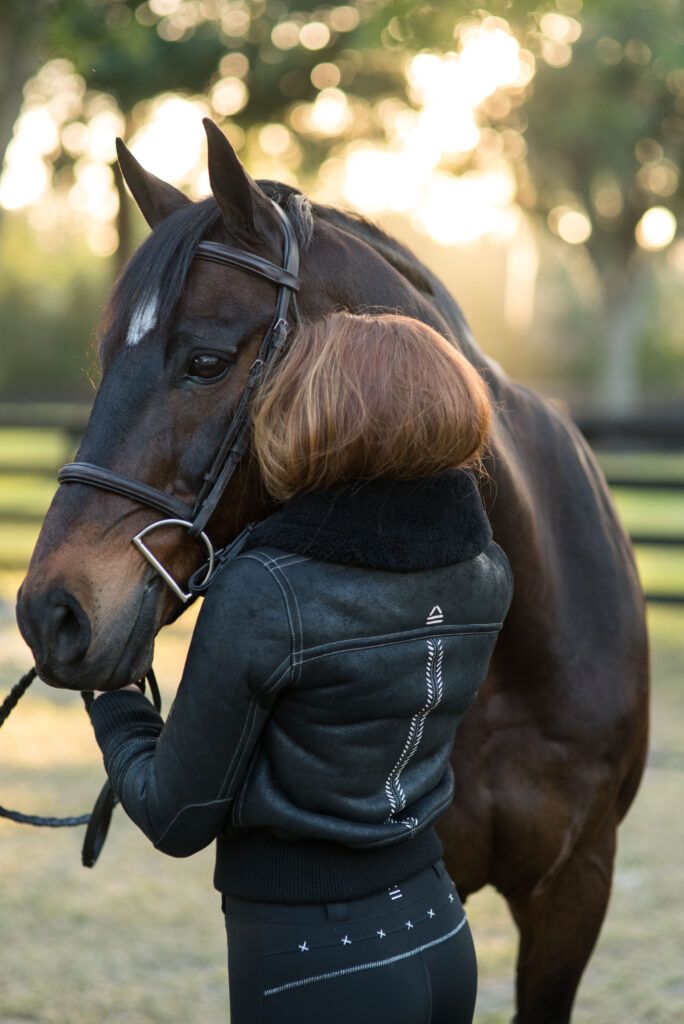 Every single piece I've gotten from Alexa Fairchild has been awesome! The subtle details inspired by the equestrian world are so cute, and I love that the brand focuses on sustainability. It's totally worth investing in these pieces because they're so well made!
If you want to stay up to date on the May 17th launch, follow Alexa Fairchild on Instagram here or check out their site. They have a ton of exciting things leading up to this launch, so definitely check it out!
I'll also be sharing my must-have's from the collection on my Instagram, so follow me here so you don't miss anything!
xo,
B