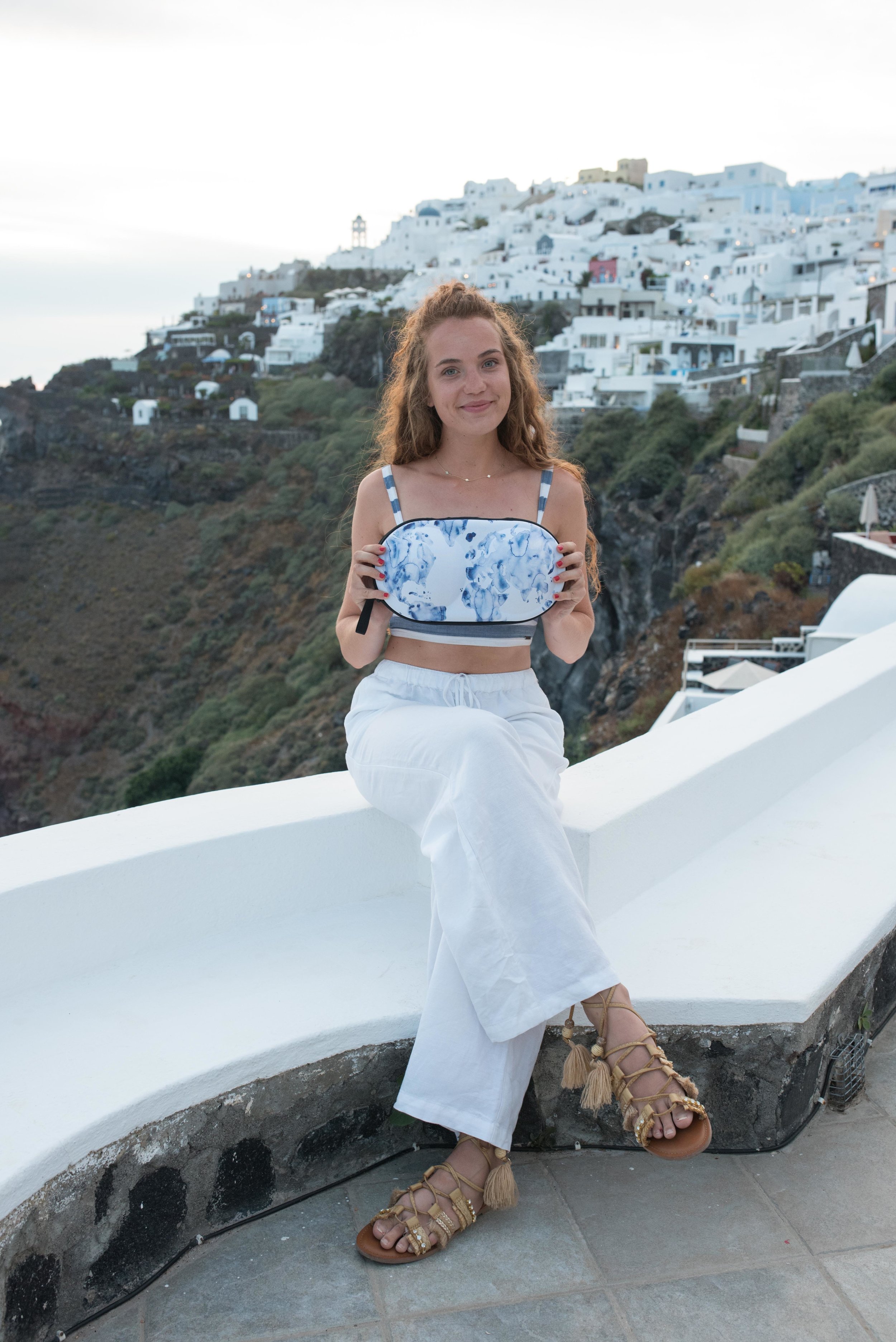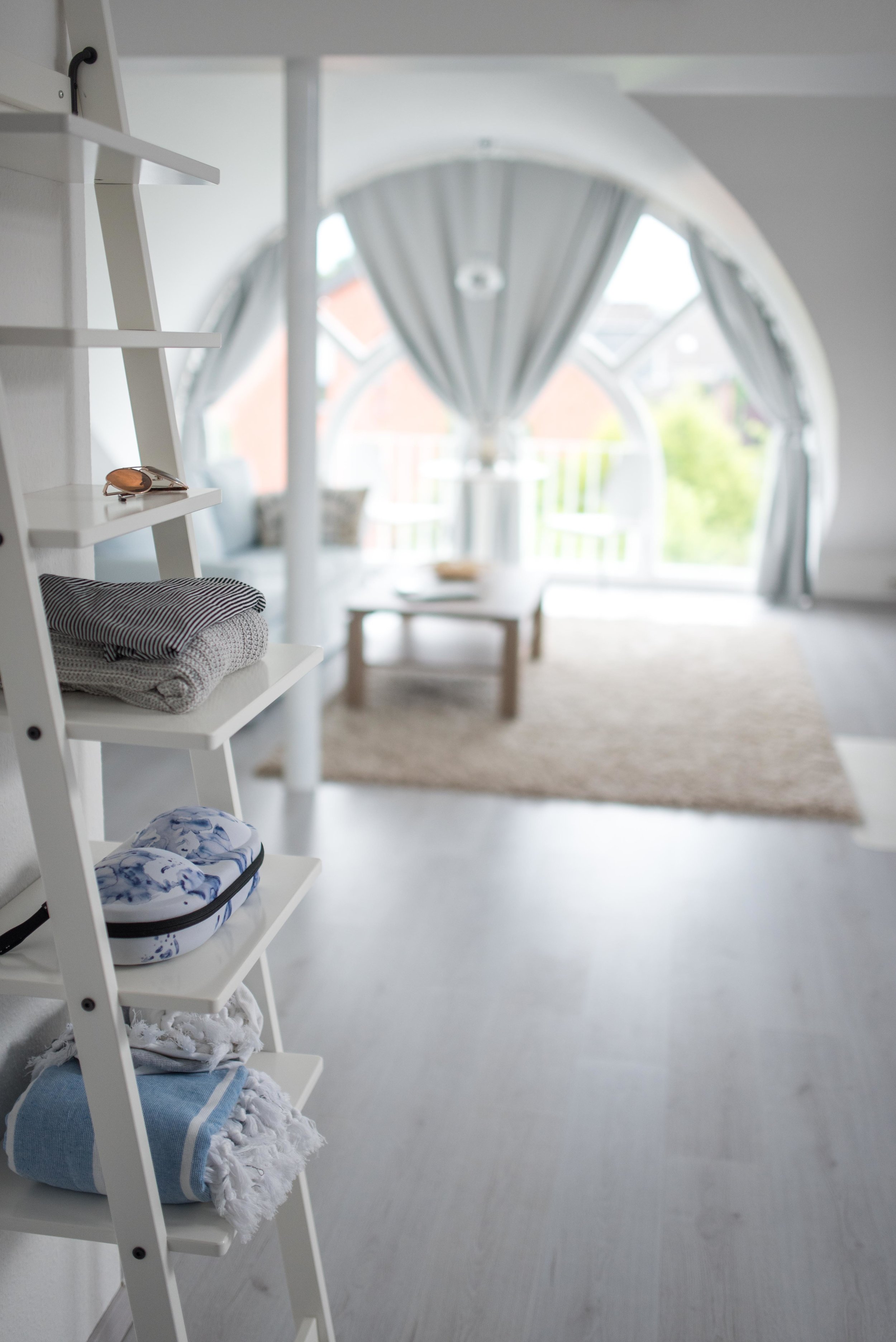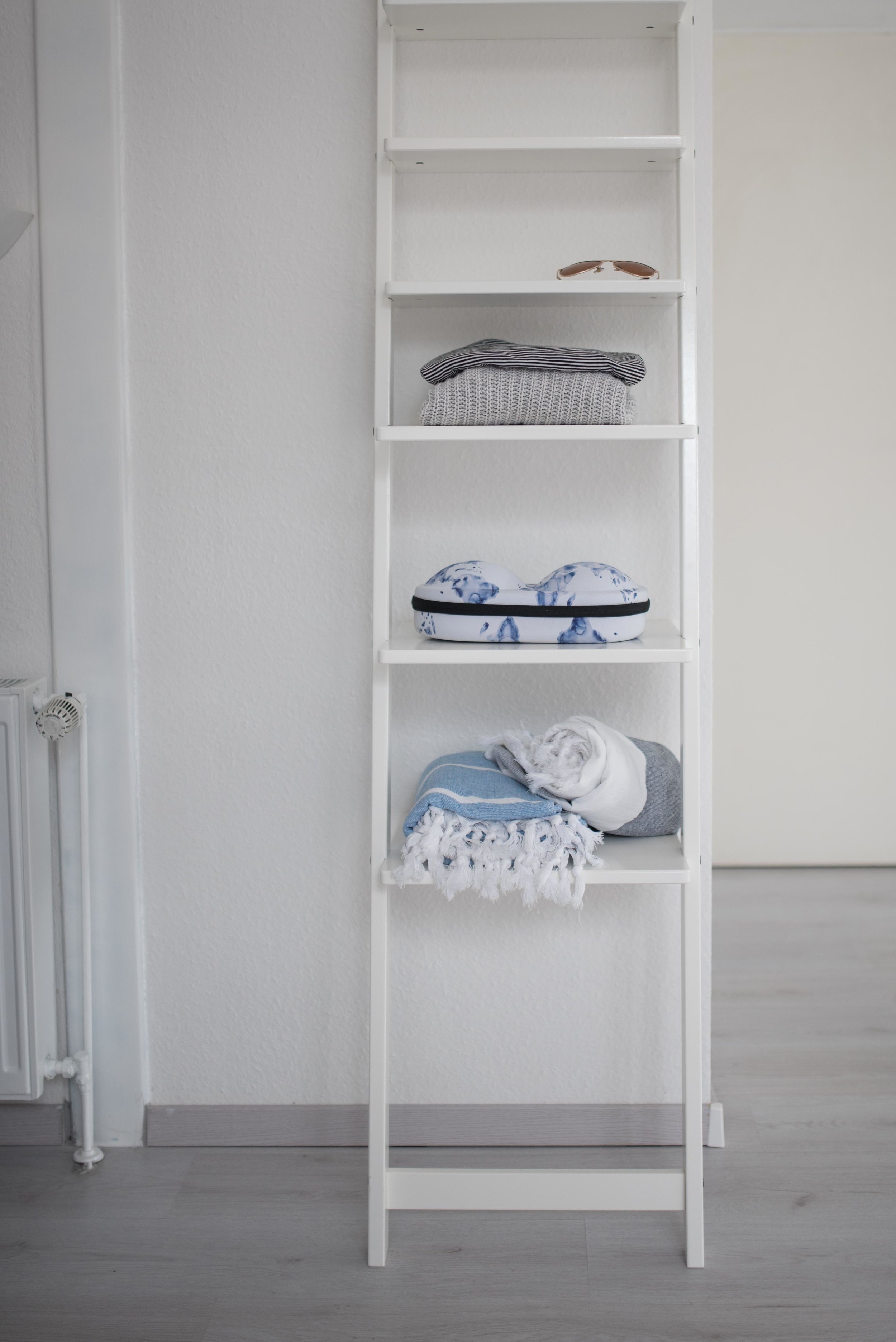 Okay so I need to let you in on a little secret… there is newer item called Bra Kitty and whoever invented this product is a genius. What the heck is it, you ask? I was a little confused at first, too. You almost need to try it for yourself to really see how cool it is. But I was able to get my hands on one for my recent trip to Greece, and it was a lifesaver.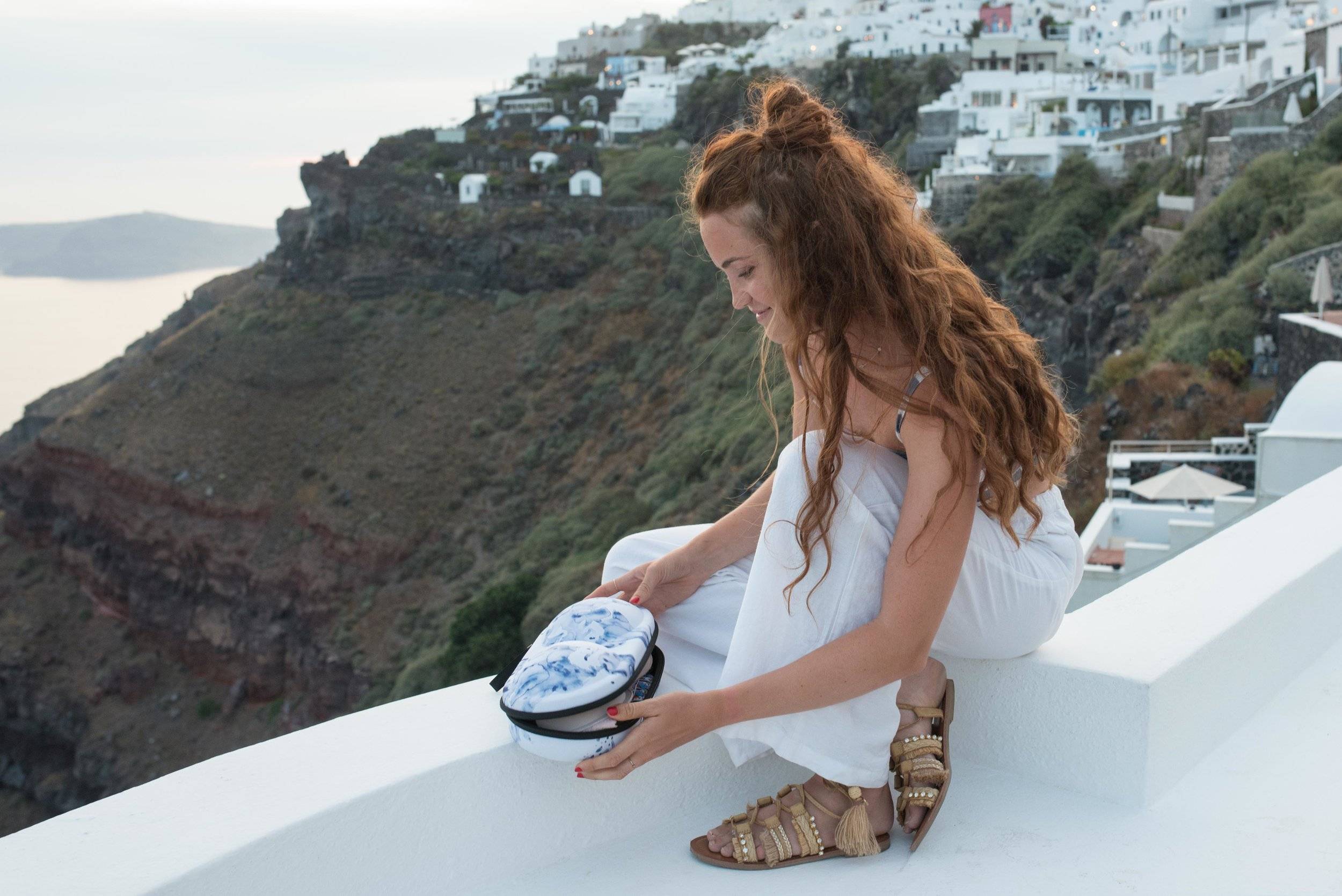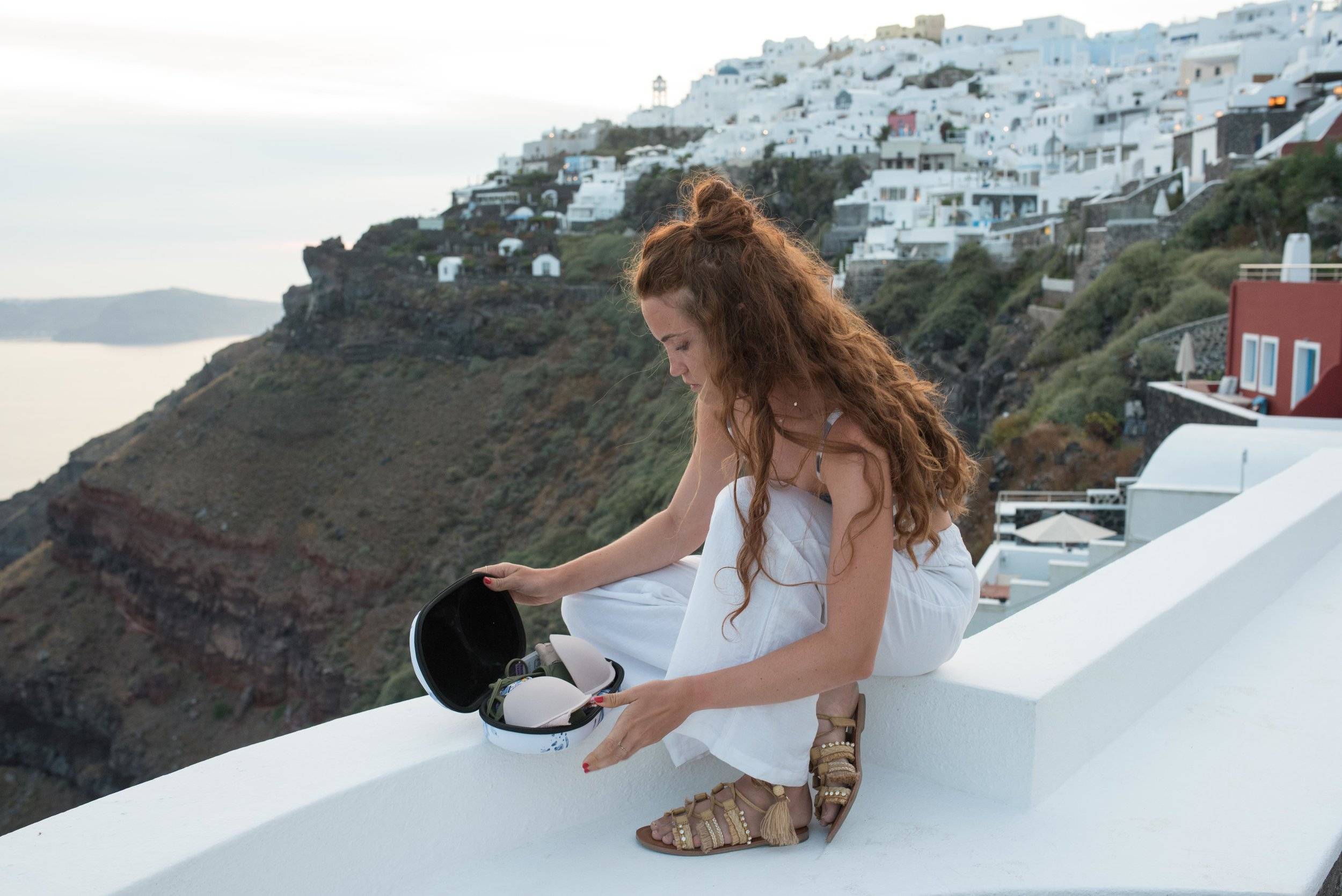 What it is is a carrying case for your bras and other undergarments or swimwear. The outside is shaped like a bra (a bra that would be way, way too big for me haha!) but you can fit a half a dozen bras in there! What I love is the material is soft and pliable, but definitely keeps it shape, kind of like a suitcase!
I used my Bra Kitty for my bras and swimsuits. I really like to keep my underwire bras protected from being smashed in my suitcase. I also liked my swim suits in there because I always end up digging through my suitcase to find them!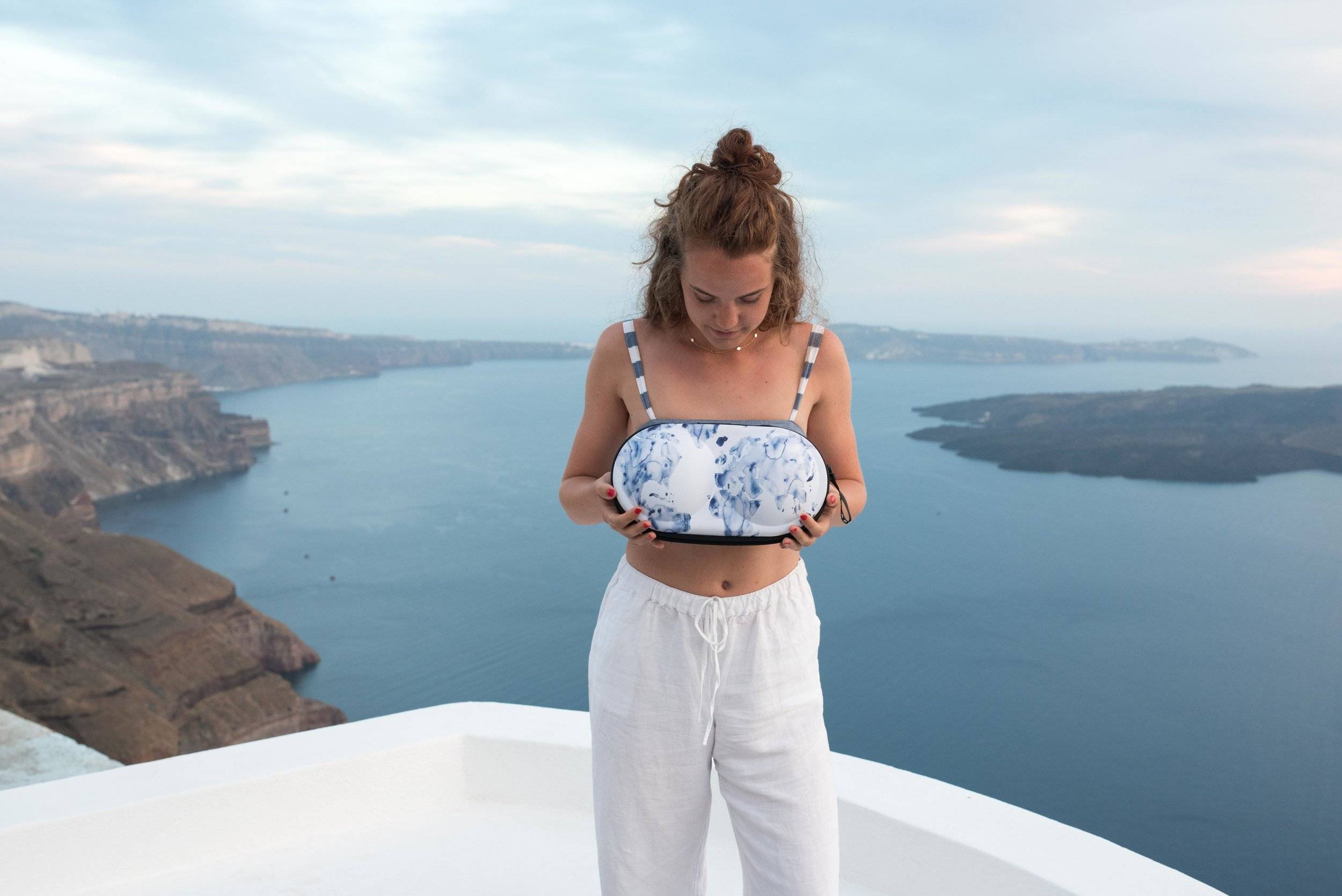 The Bra Kitty comes in a million different patterns, but I got is stunning blue watercolor pattern and if you look closely, you can see that it is a map of the world- I thought it was perfect for Greece!
I will definitely be taking these on my travels and even weekends away. The only thing I will say is that it rather large- so I just needed to make space for it while packing. It definitely isn't something I would add last minute to an already full suitcase! But I think it holds a useful purpose by organizing my undergarments and swimwear, keeps the shape of my underwire bras so they aren't flattened or bent funny during travel, and it is just super cute! I have even used it for a weekend away and it held a couple bras and underwear as well as my toiletries and sunscreen!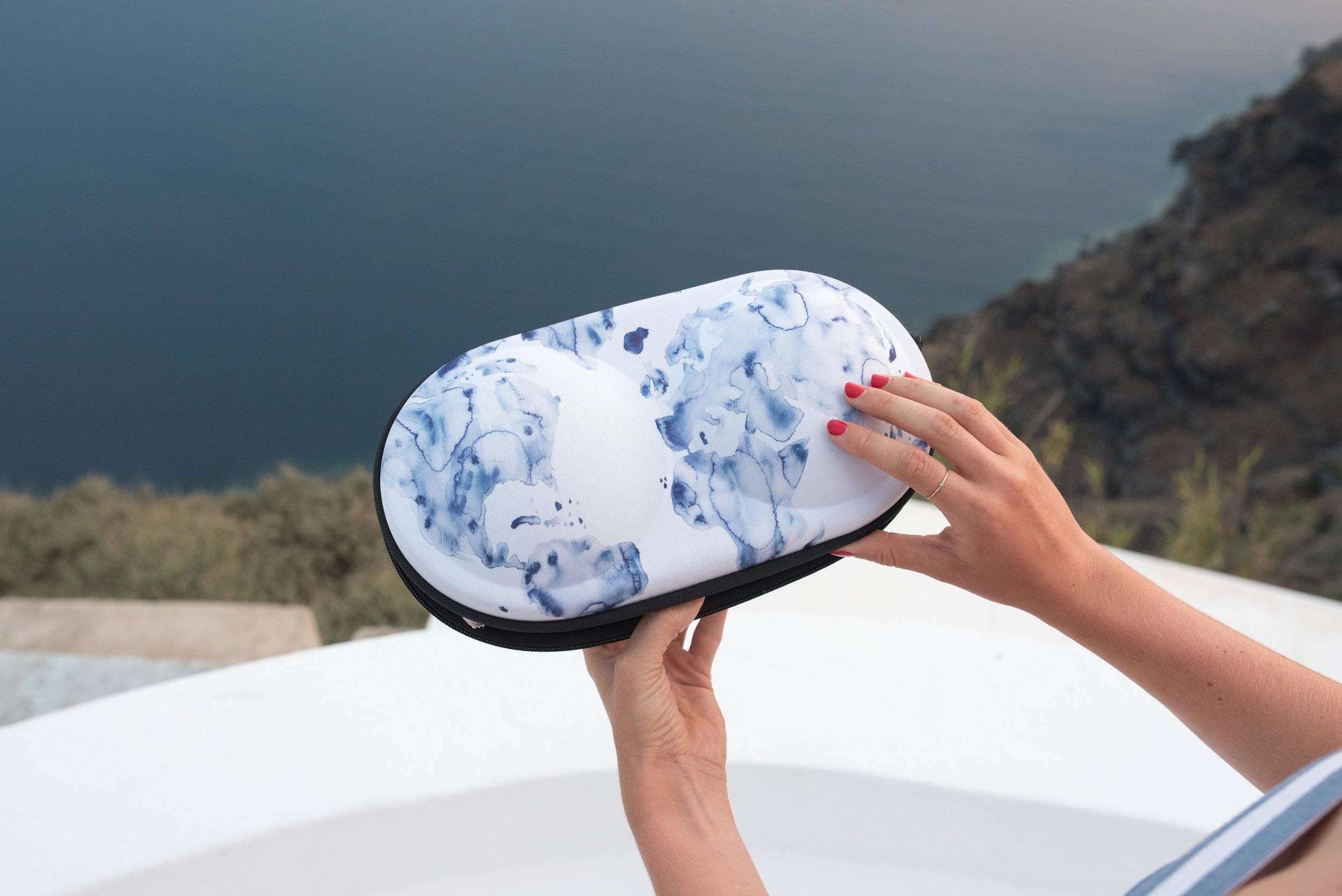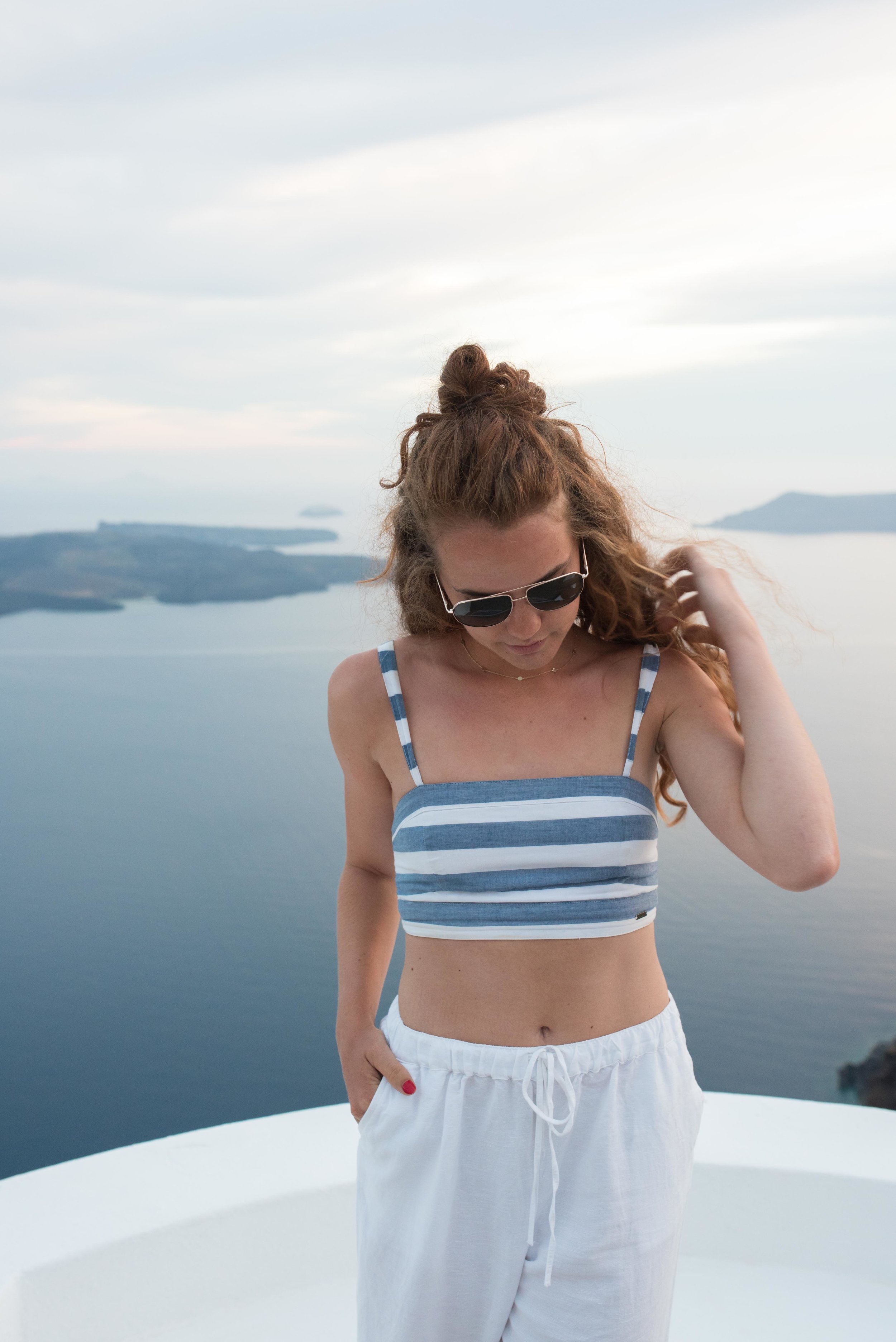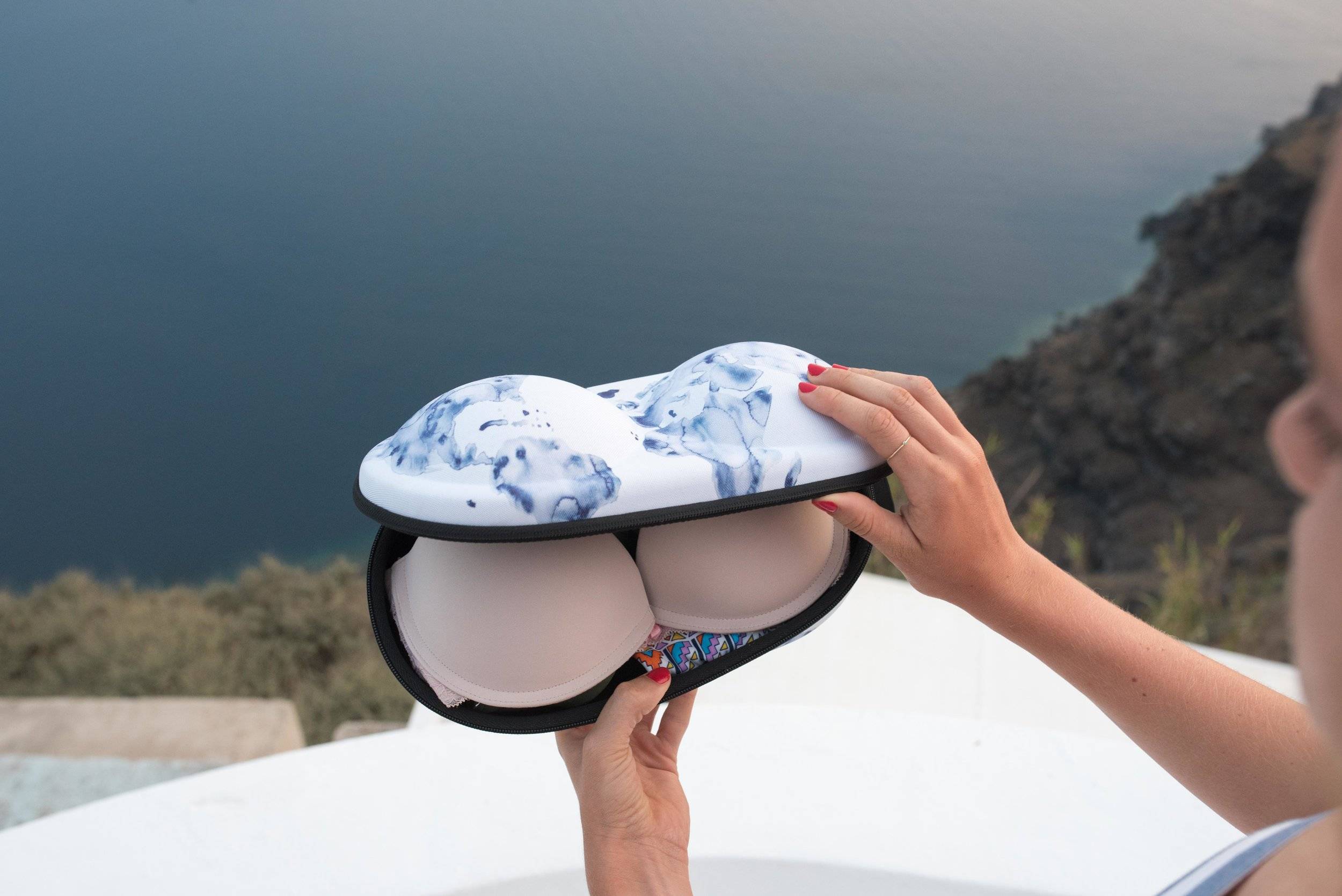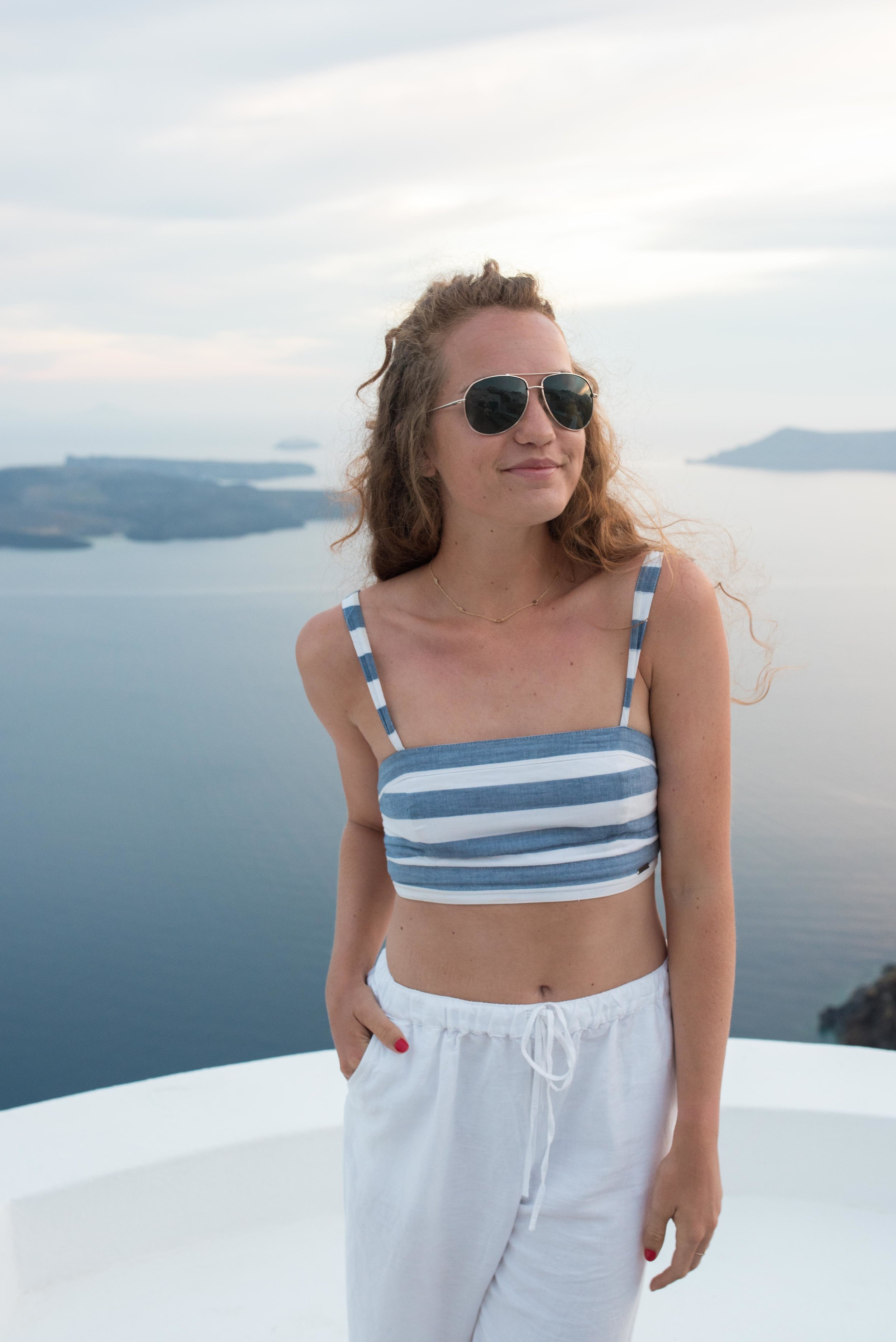 You can pick out your Bra Kitty by clicking here– I think it is a super fun and useful investment!
xo,
B
PS- Here are my outfit details if you're interested! :
Crop Top | Linen Pants | Similar Sandals