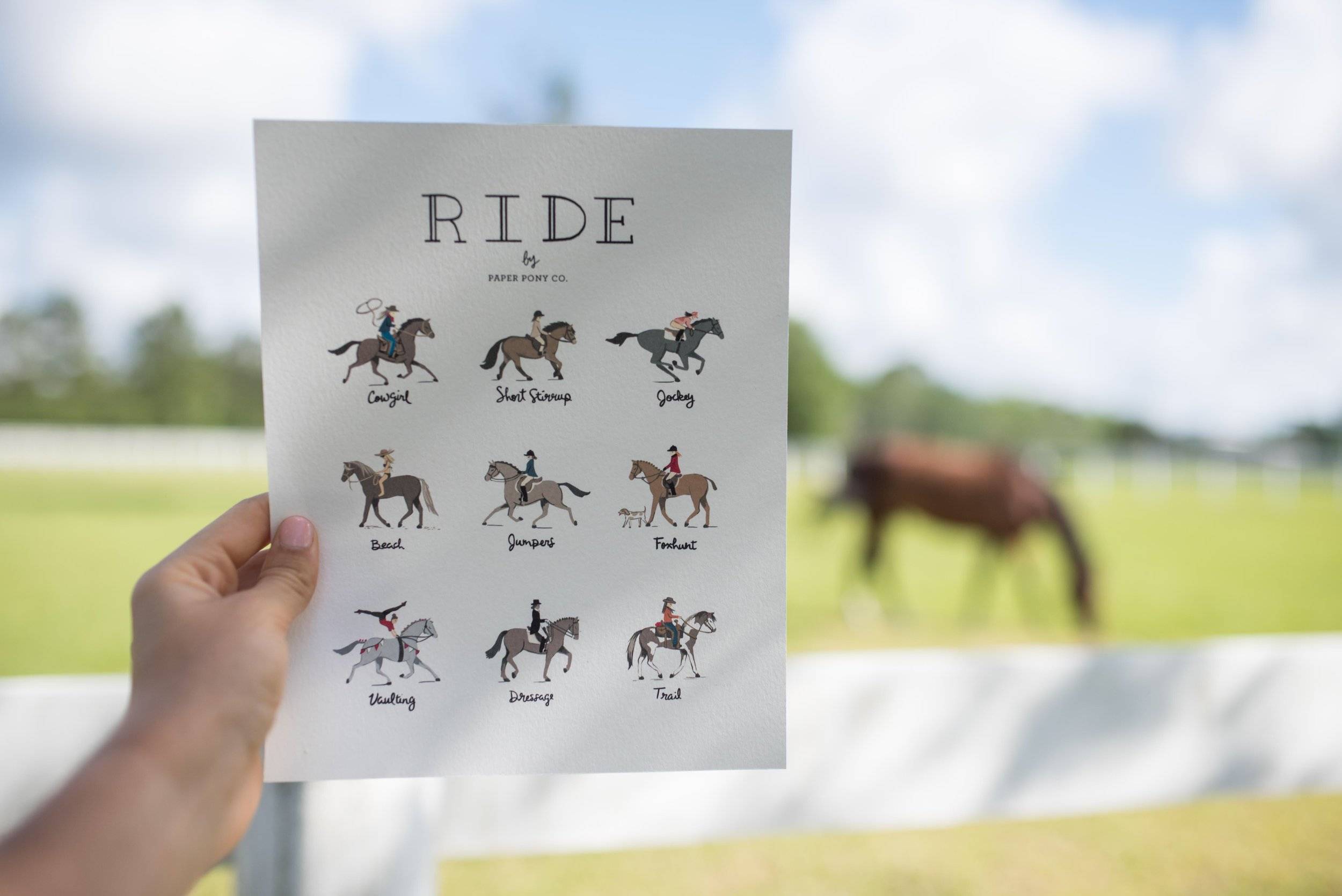 I now have stationary for the rest of my life. The cutest paper company- Paper Pony Co.– is based out of Oakland, California and is really one of a kind. While they do have more than pony themed items, I love their equestrian collection. They have wrapping paper, gift tags, stationary, to do lists, and prints.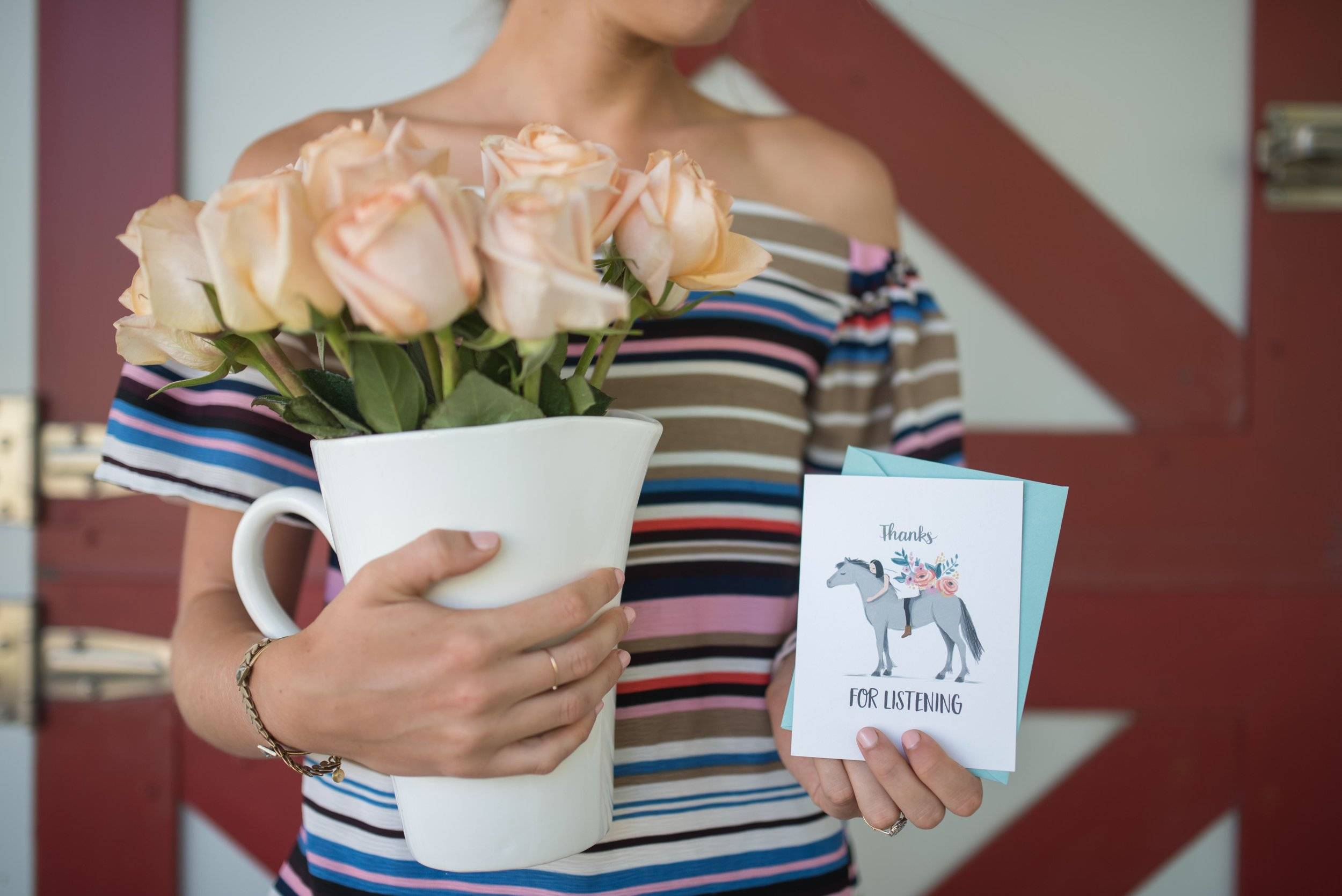 PPC was kind enough to send some goodies my way! The "Thanks for Listening" card is amazing because it works for any occasion (it is blank in the inside.) I got it for my dad for Father's Day last weekend! The to do list I use almost daily. It's a perfect size and I love the styling of the check boxes and lines. Finally the "Ride" print was absolutely adorable. I think it will be perfect in my office- if I can convince my little nephew that it isn't for him!! Every time he is over and sees it he holds it and says, "hee hee?!" It's so cute, it may have to get framed and put in his bedroom.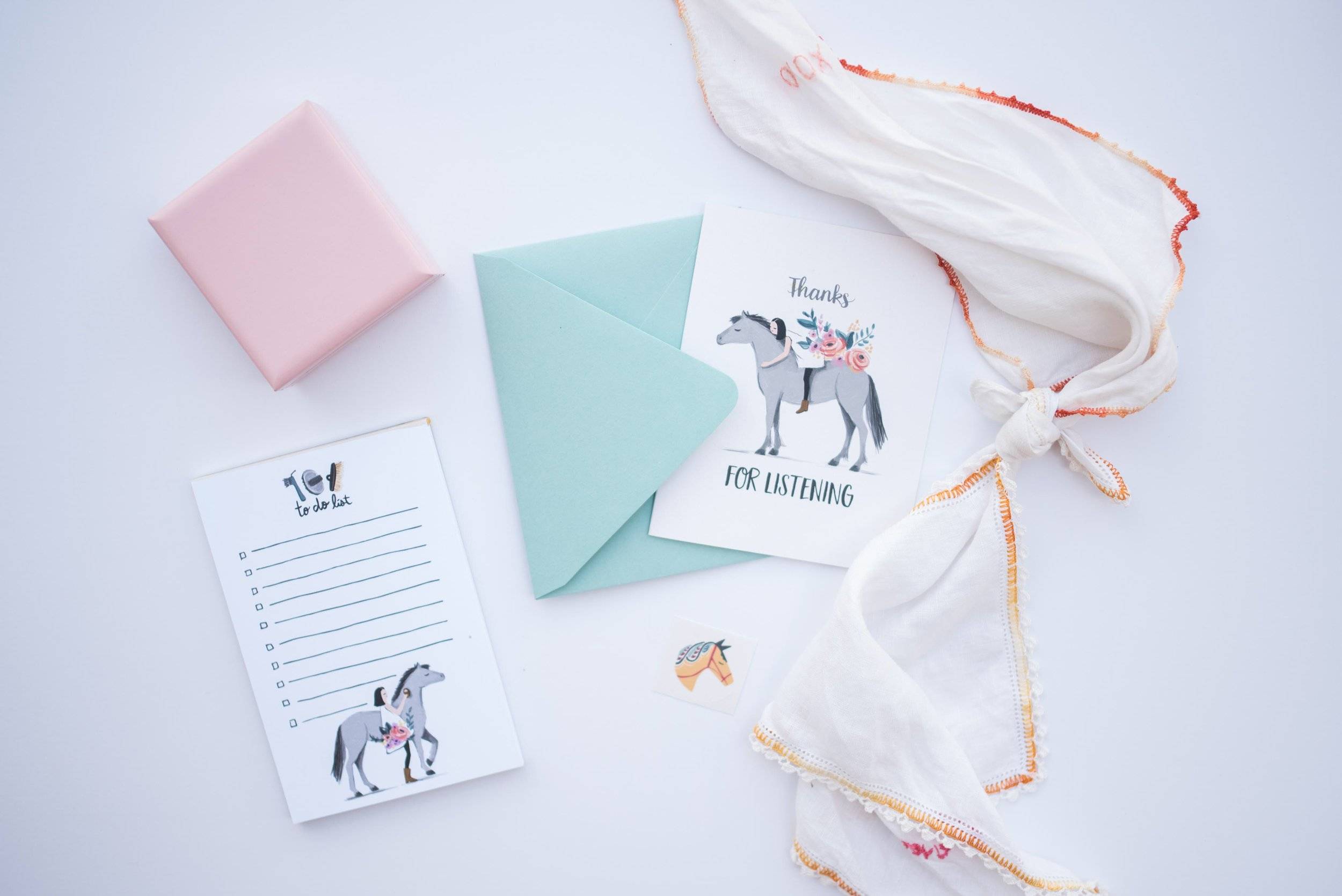 If you are ever in need of some exceptional quality and creative stationary, you got to check Paper Pony Co. out!
xo, B