Who is ready for the weekend?!? I sure am. I rode all day, and I think it is safe to say I am still getting used to my first Florida summer. (just moved from LA and I am feeling this humidity!)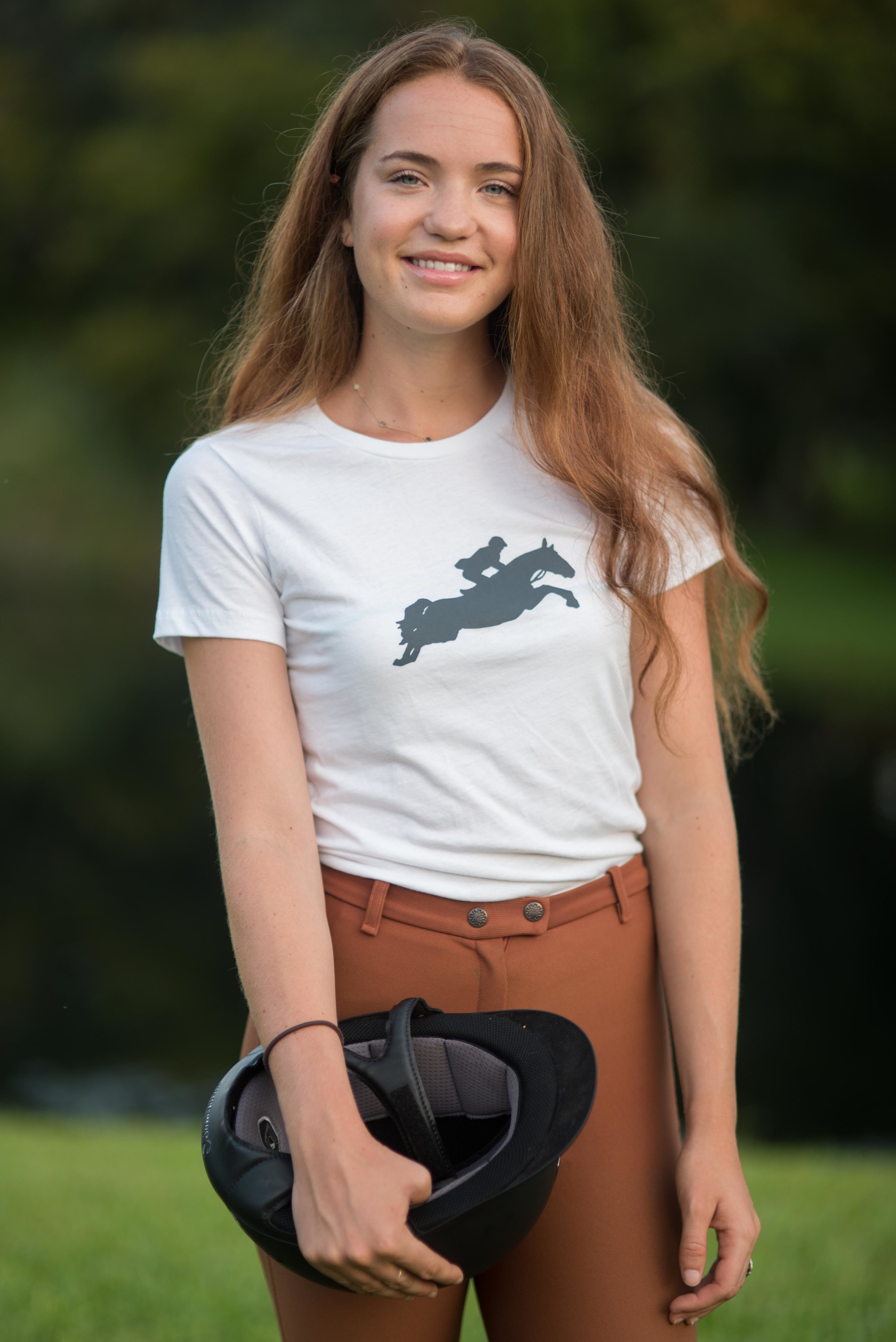 In other news, this amazing brand- Gray & Bay Horse Co. – sent me this lovely tshirt (I'll be sharing the other one they sent me next week!) that I can literally wear. with. EVERYTHING. You know how you have those tops that you can only wear with a select few things? They only match with one pair of jeans or one or two pairs of breeches… one of them being black or white? Well one of my absolute favorite things about this tee is its completely carefree. I can throw it on with any pair of breeches (even the tricky ones that don't match with much, like this rust pair) or shorts or a skirt and it will go. I love it under a denim jacket or under overalls too. It's such a cool graphic that it is the perfect stable-to-street look.
I took a little screenshot of some of their other styles…. don't you want ALL of them!? You can click on the screenshot or click the link right HERE to snag your own Gray & Bay tees. I am wearing a size small and I like the snug fit for both riding or layering under things, but if you are looking for a roomier fit, I would size up.
xo,
B