It's pretty safe to say the heat is here to stay! Now more than ever, it's crucial to protect your eyes and skin from the harmful rays. Believe me, I'm all about the vitamin D, but I also want to stay healthy (and wrinkle free) as long as possible!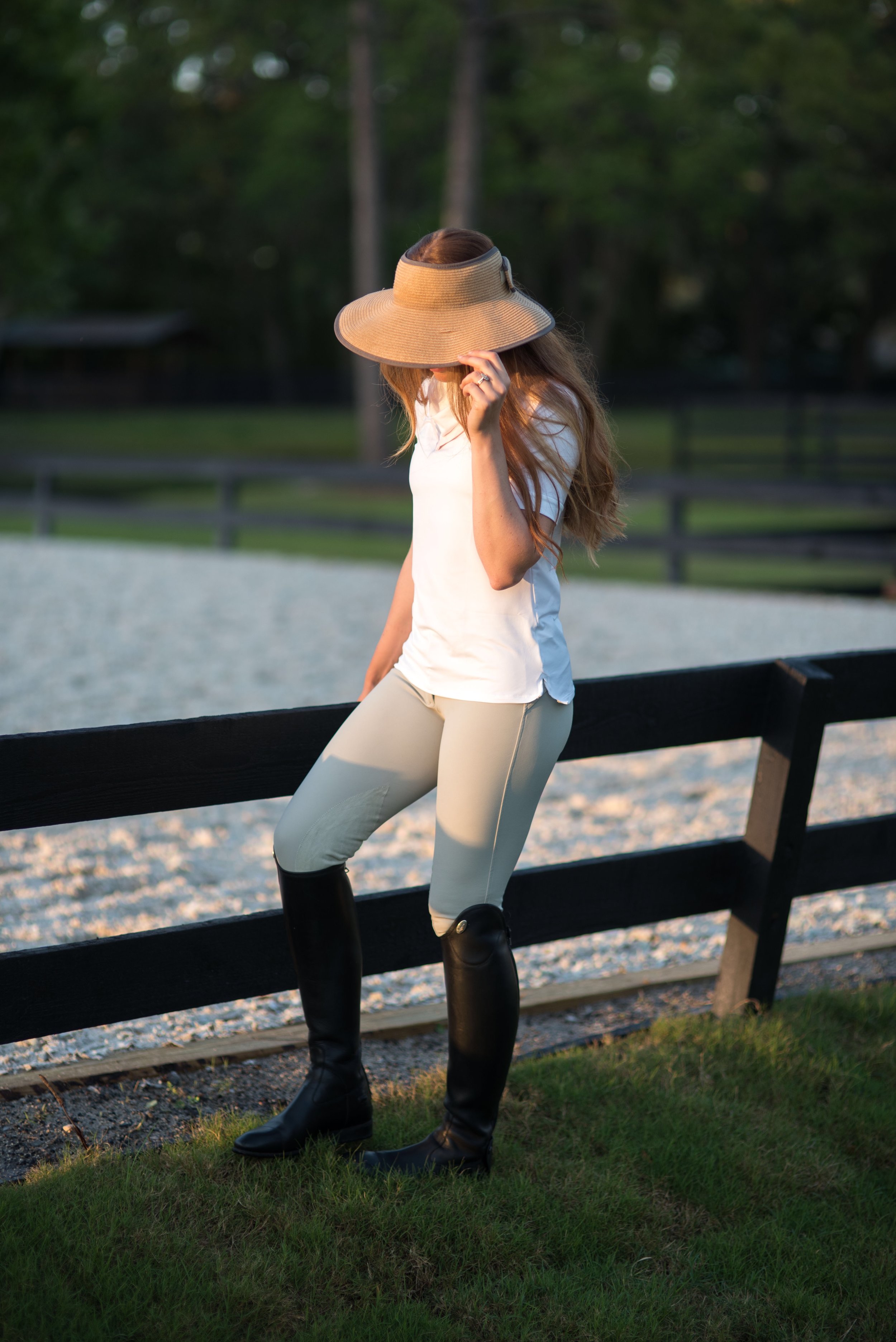 I'm usually very covered up when I'm outside. I normally wear long sleeves, but sometimes when it is just unbearably hot, I need a decent short sleeve top!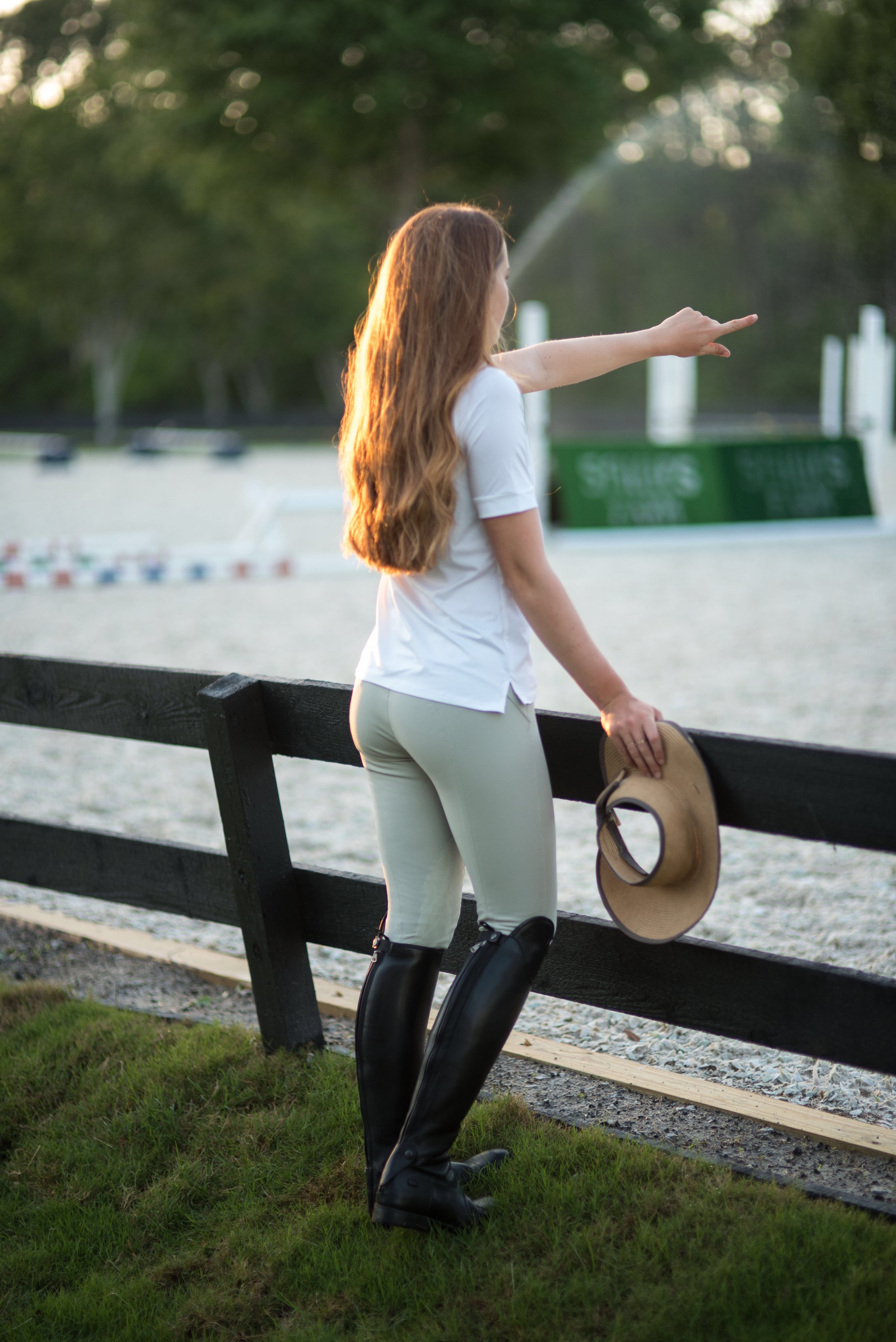 One way to solve this is this amazing neck scarf!! This is also by Callidae and it is so breathable. I love how well these two pieces match; the neck scarf has an adorable pink and white gingham border! It's cute AND blocks the back of my neck and collarbone from the sun!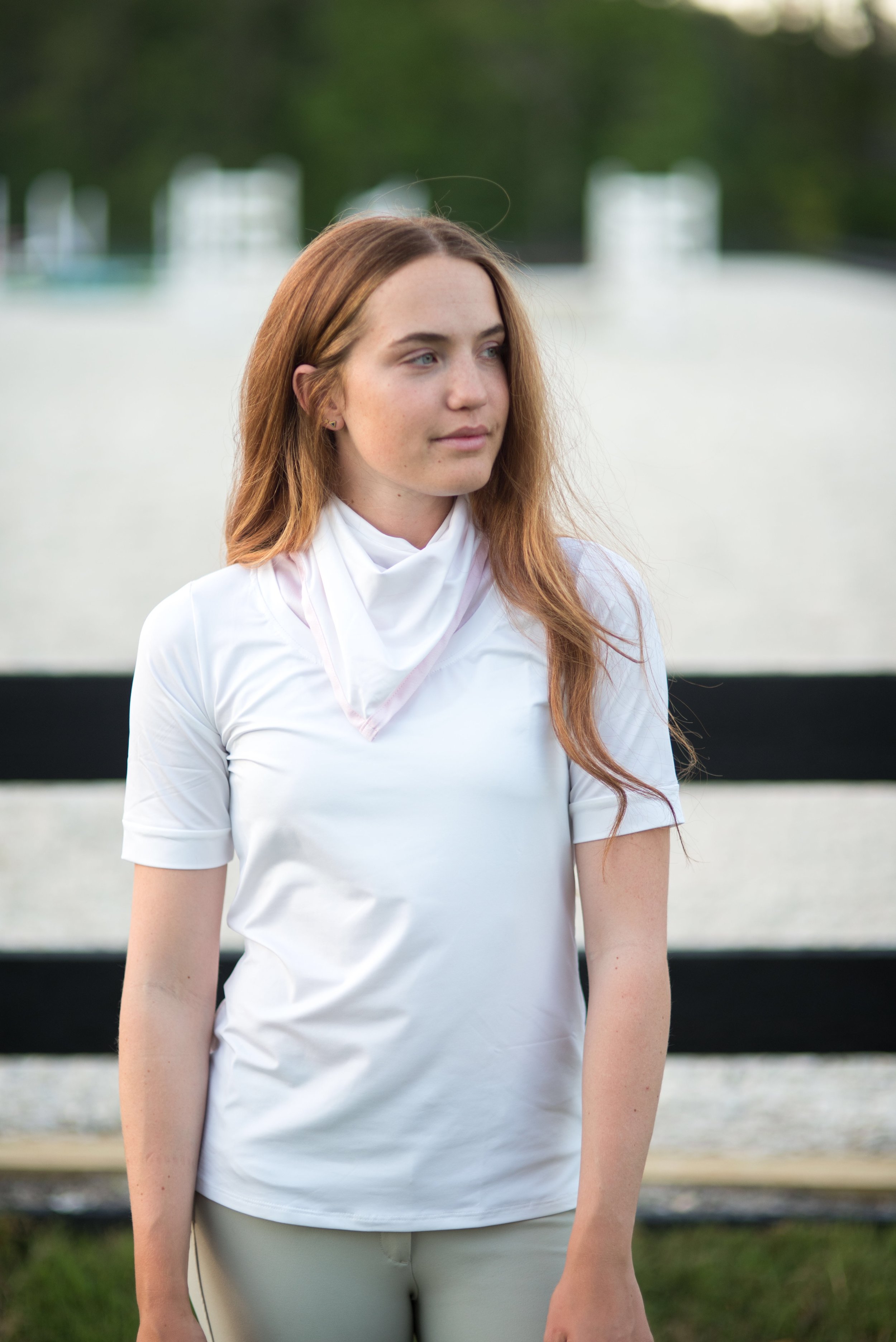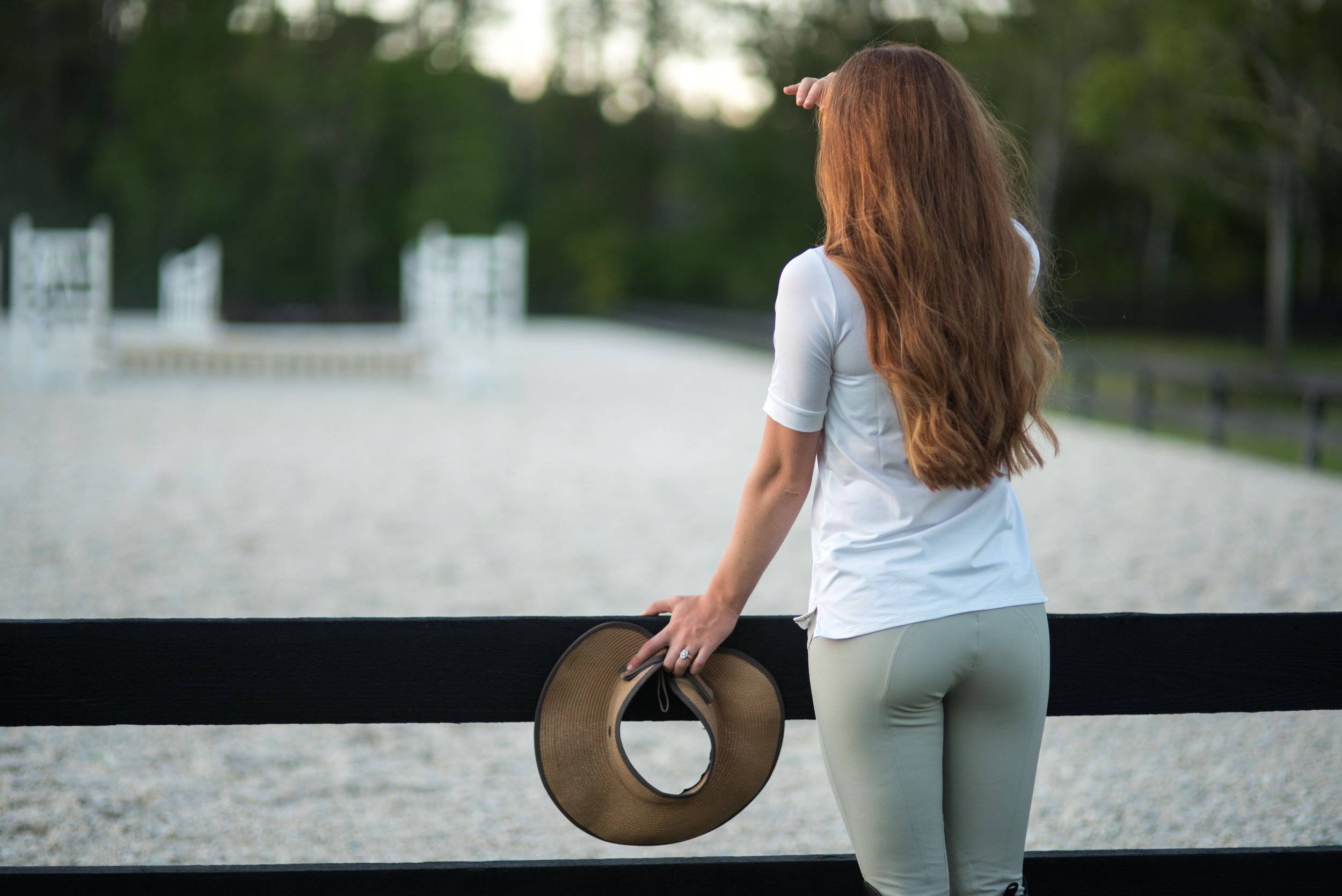 My other sunshine staple is a good hat! I love these visors because I can wear my hair down or in a bun/ponytail and it works so well. The wide brim blocks my whole face from the rays.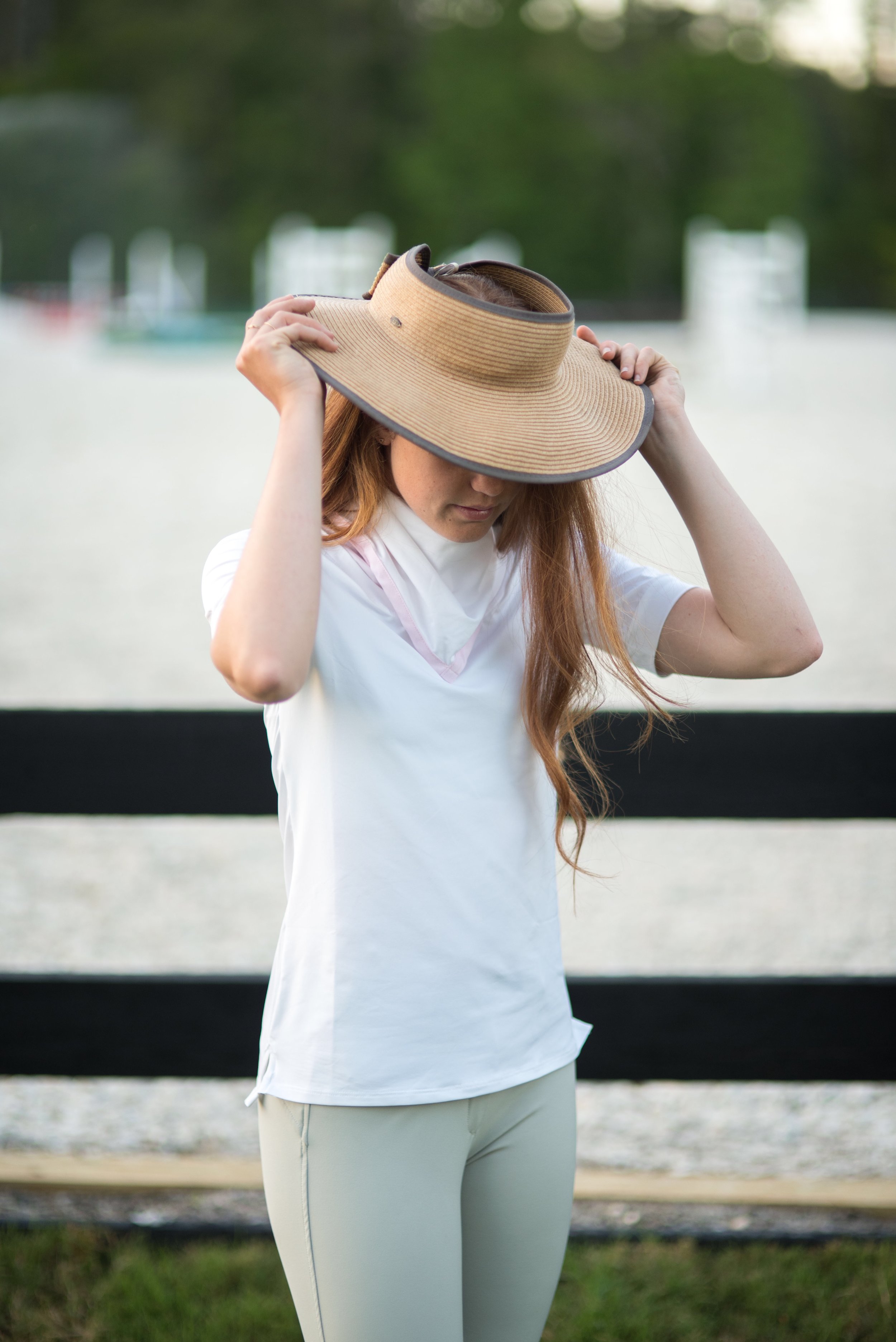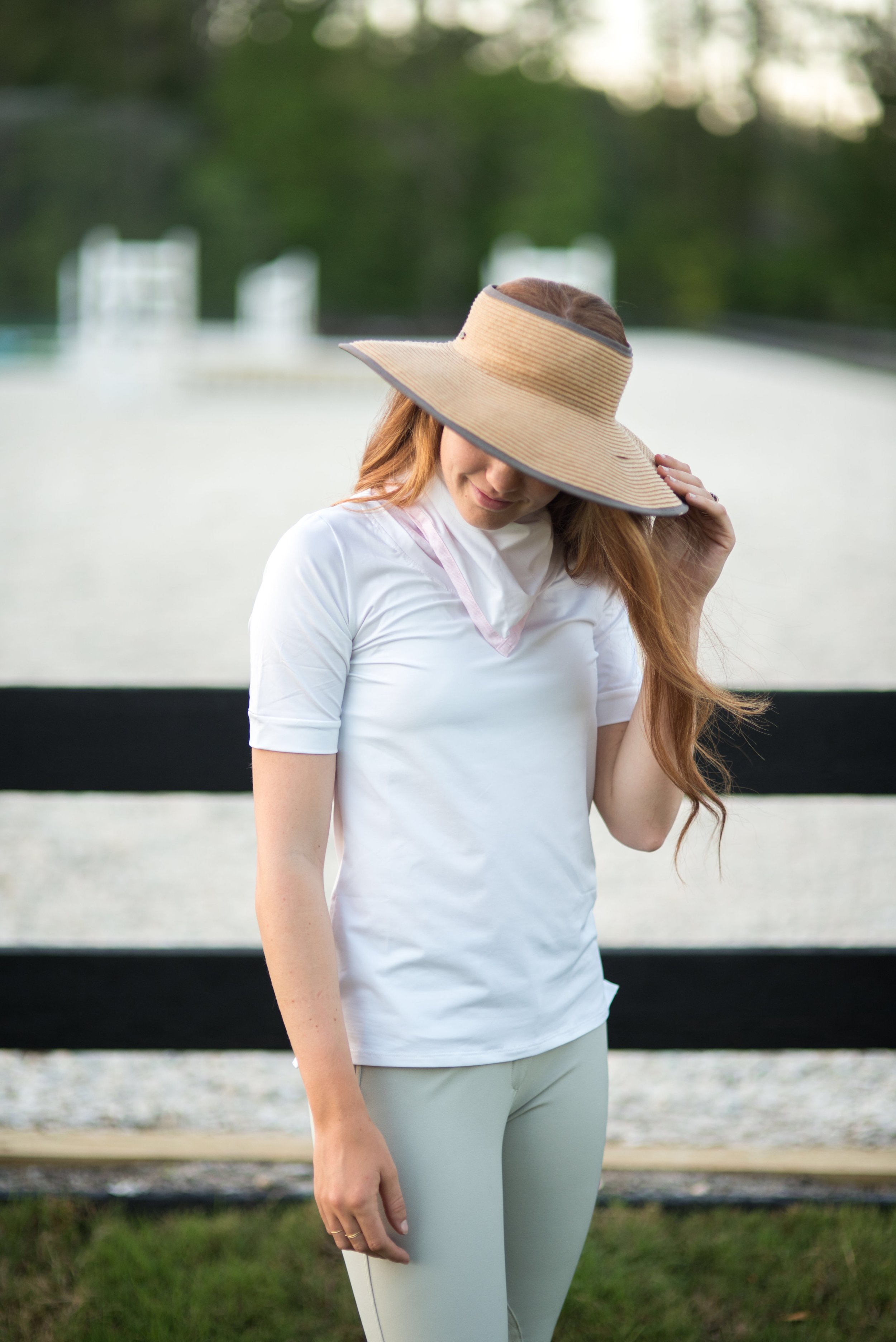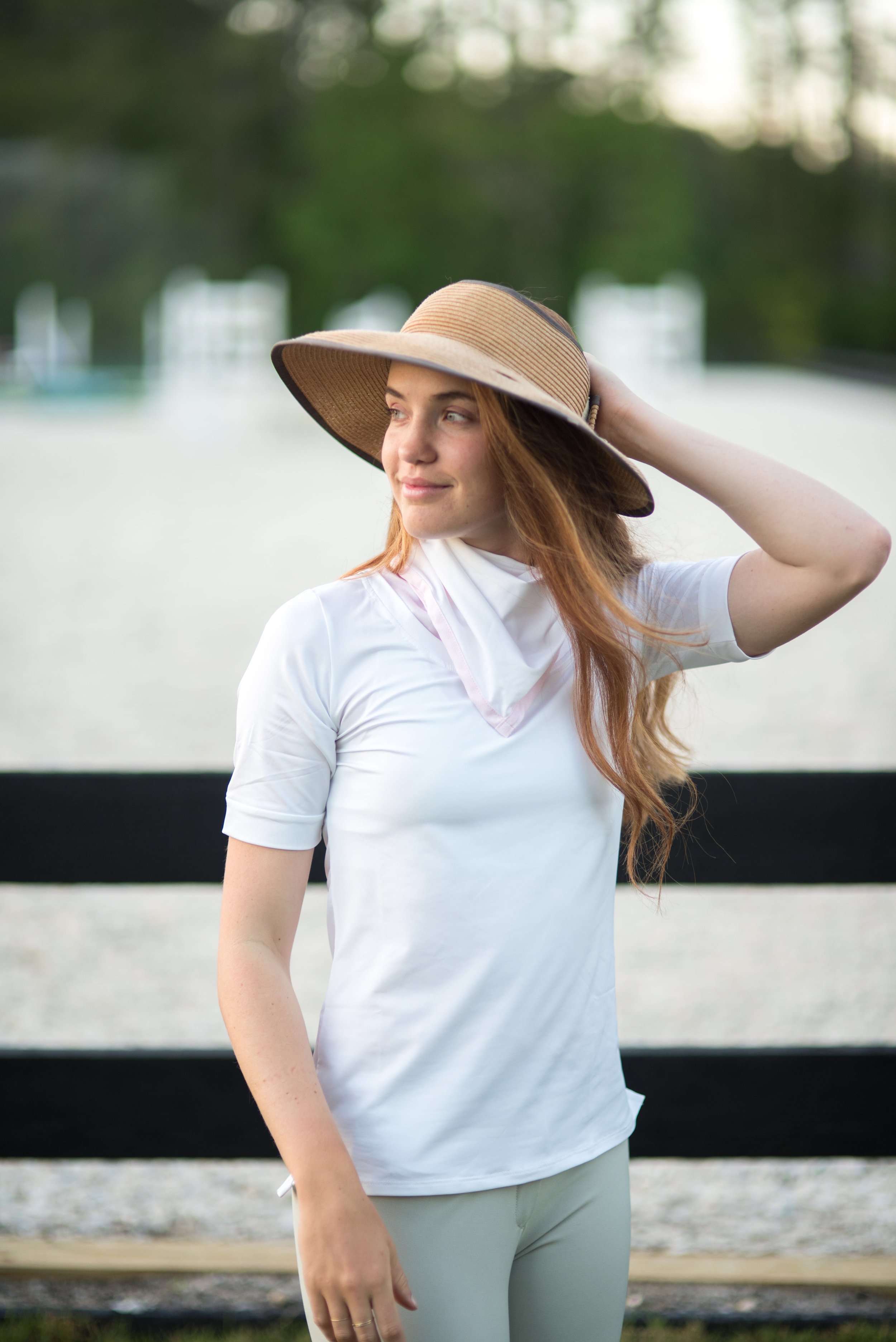 When I wear long sleeves, I add sunscreen to my wrists, neck and face. But with short sleeves like this, I just make sure I have some sunscreen with me.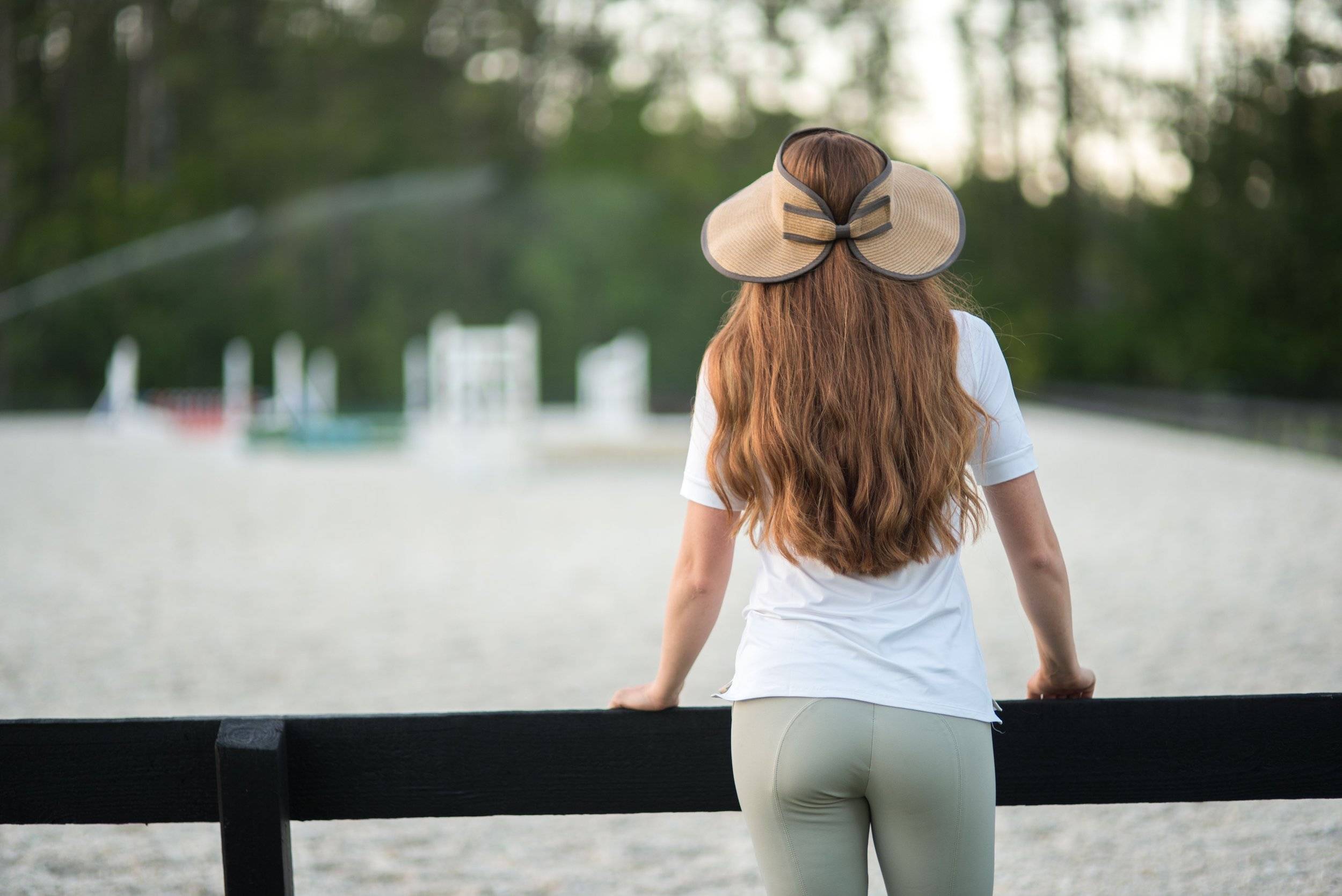 I love Coppertone spray because it smells. So. Good. I use a separate cream sunscreen for my face. Always 50+. I don't need color on my face, that's what makeup is for! I also don't go anywhere without sunglass and a spf chapstick. I keep some in my car and in my tack trunk. I love Sun Bum products, especially for lip balm!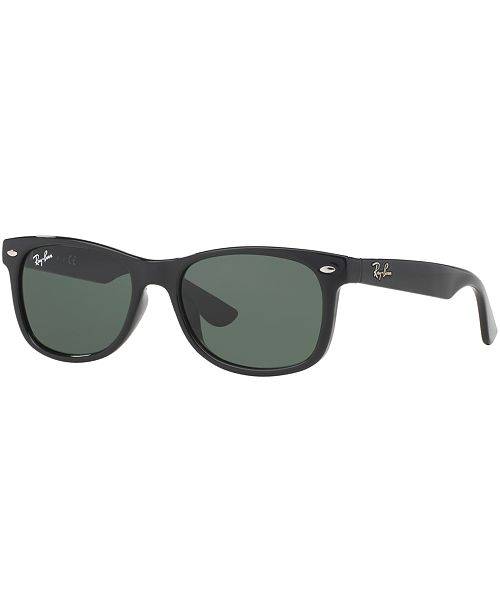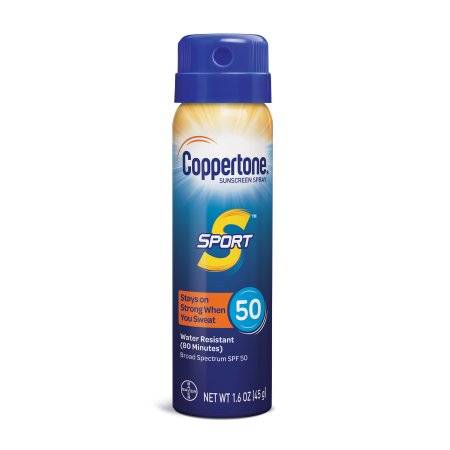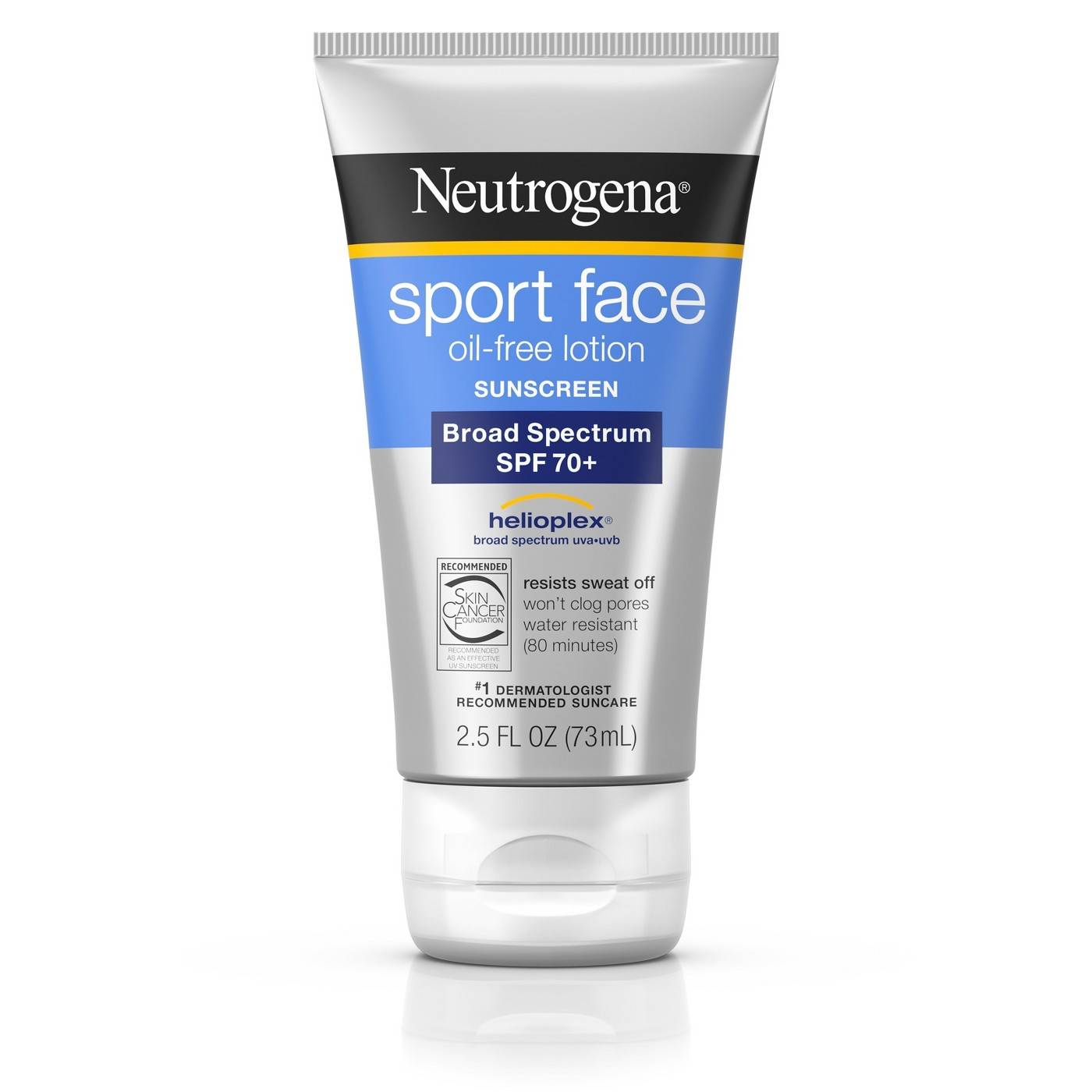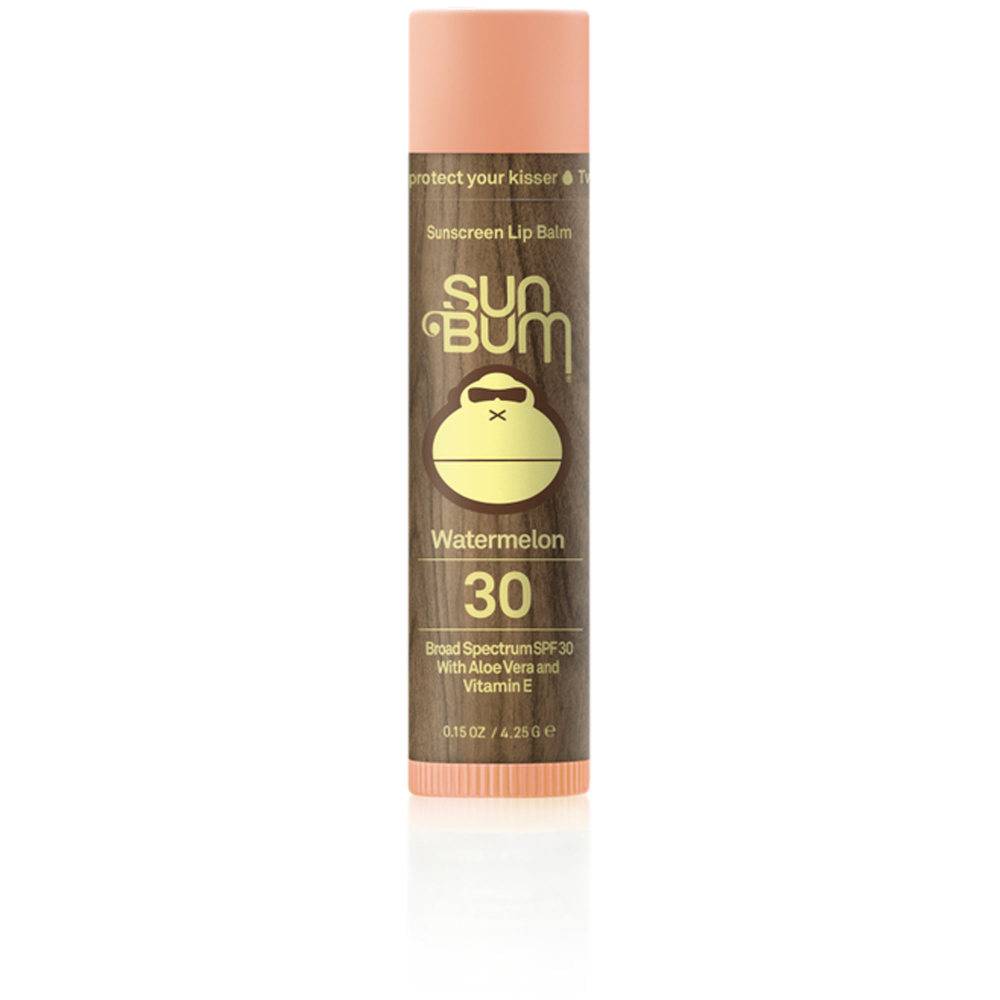 Realistically, you should be mindful of the sun all hear round, but now more than ever, invest in the good stuff and you won't have anything to worry about!
xo, B