Whether you're headed back to school or you live in a warm climate like me, this look is SO for you. Heck, if you are already starting to feel the fall temps where you live, this look is still for you- just throw a cardigan on!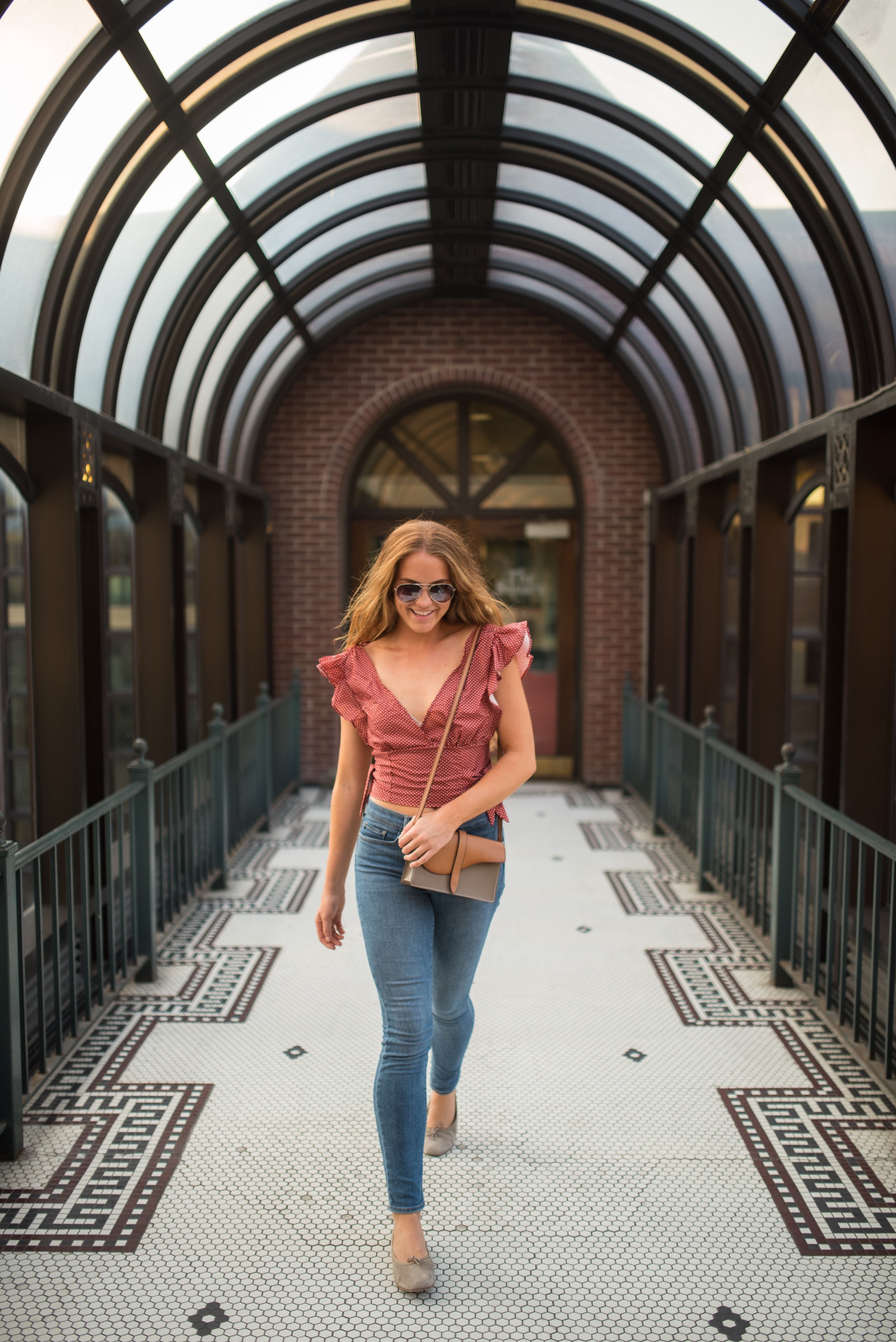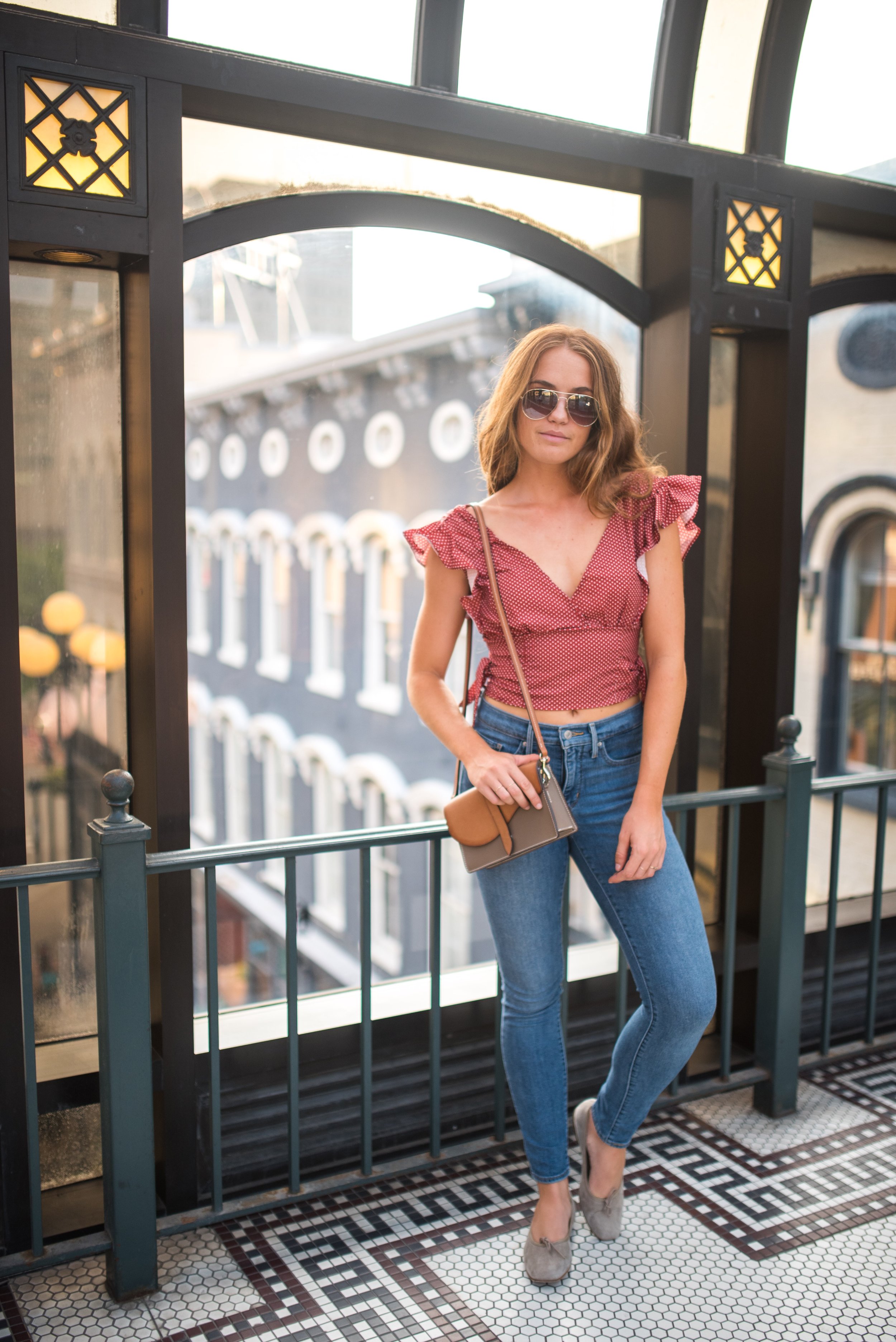 This is one of the outfits I styled for the shoot and haven't been able to take off since! This SheIn top is just perfect for a couple reasons. For one, the style and cut truly marries cool girl and girly girl (which I like to think I am every so often!) I like the subtle crop of this top because it allows you to be versatile with how you wear it. These Levi 311 jeans are only slightly higher waisted for a little sliver of skin. But if you were to wear a proper pair of high-waisted jeans or a cute higher-waisted skirt, you really see much skin at all. I've also paired this with an denim overall dress and it is absolutely adorable.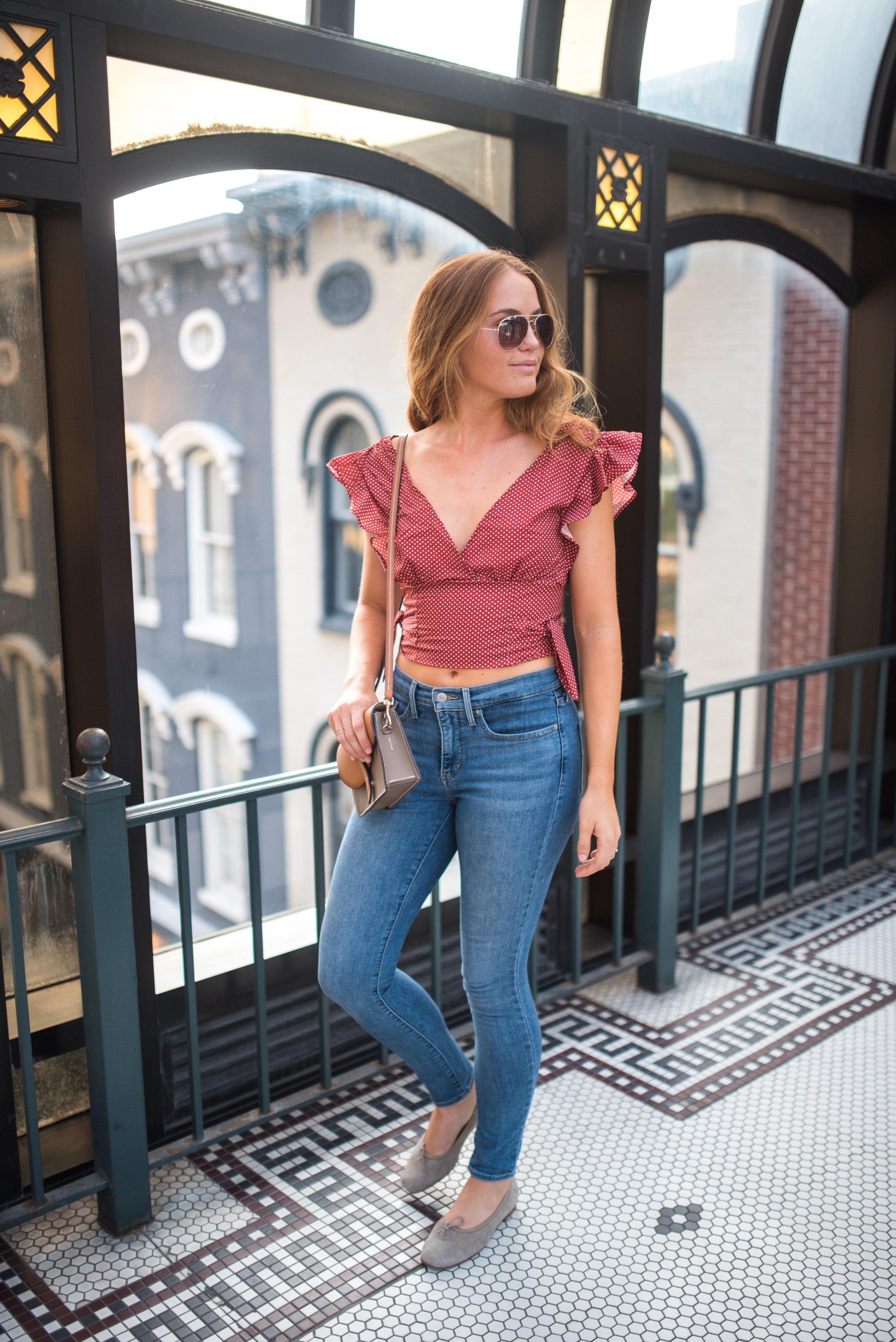 The second reason this top is perfect?
IT IS 16 BUCKS, PEOPLE!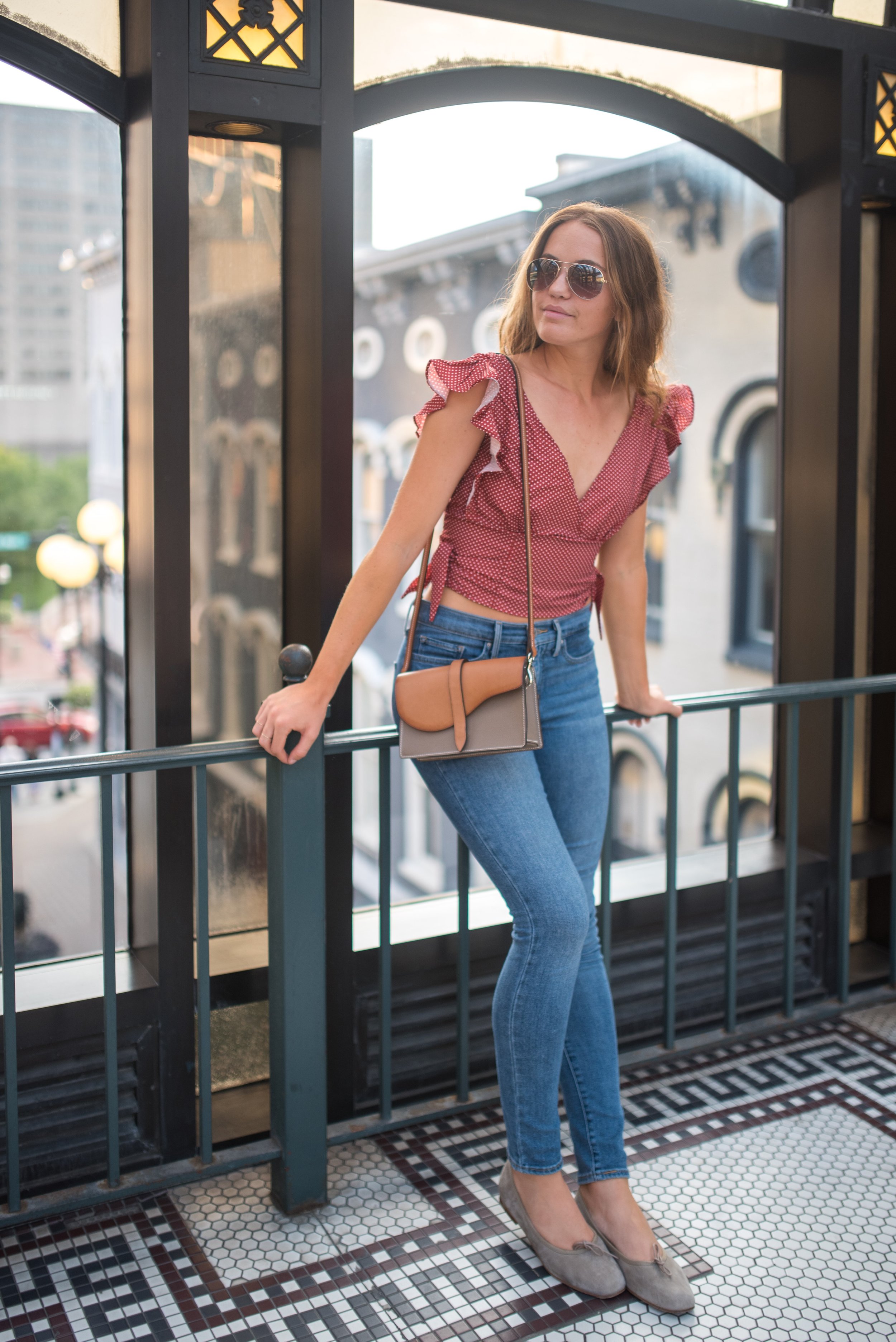 A silk top this cute, this with much detail for $16? All my crop top dreams came true.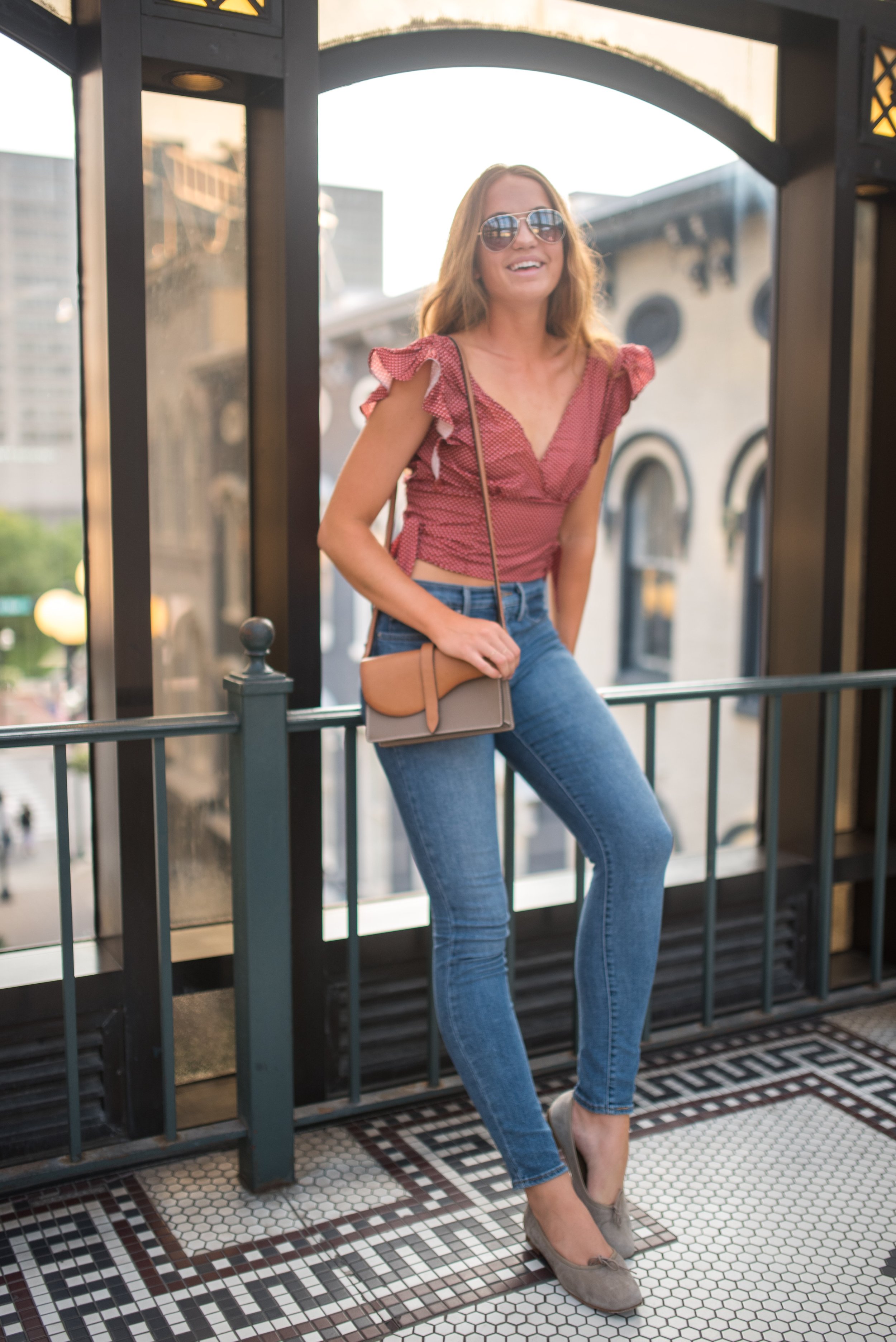 This top was true to size (I'm wearing a small) but the shoulders do run a bit big. So if you are on the fence between sizes, I would size down because the waist is elastic in back anyway.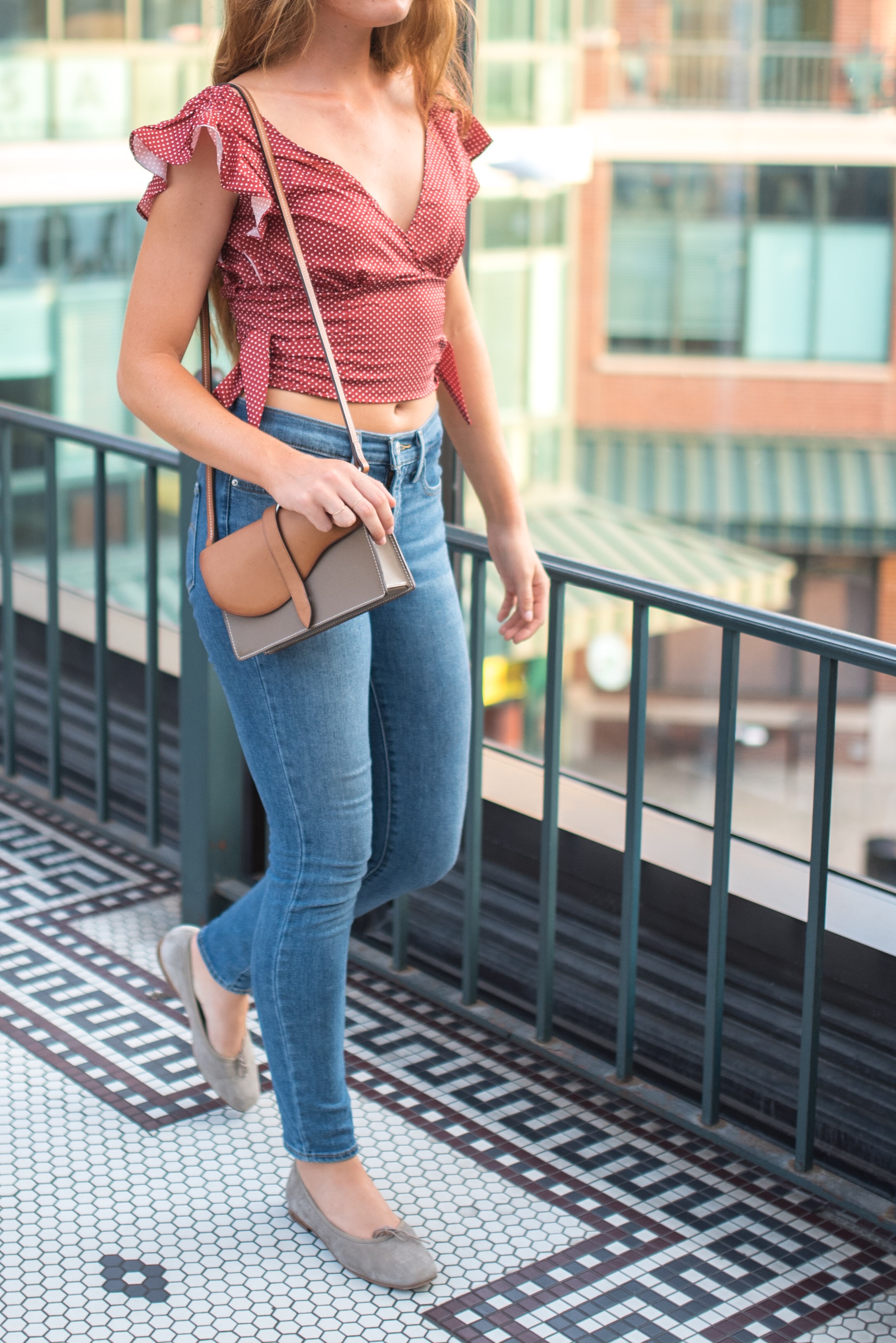 I had a lot of fun completing this summer look to make it have that little punch of equestrian style. These are the type of accessories you want in your closet to add your equestrian touch to whatever you wear.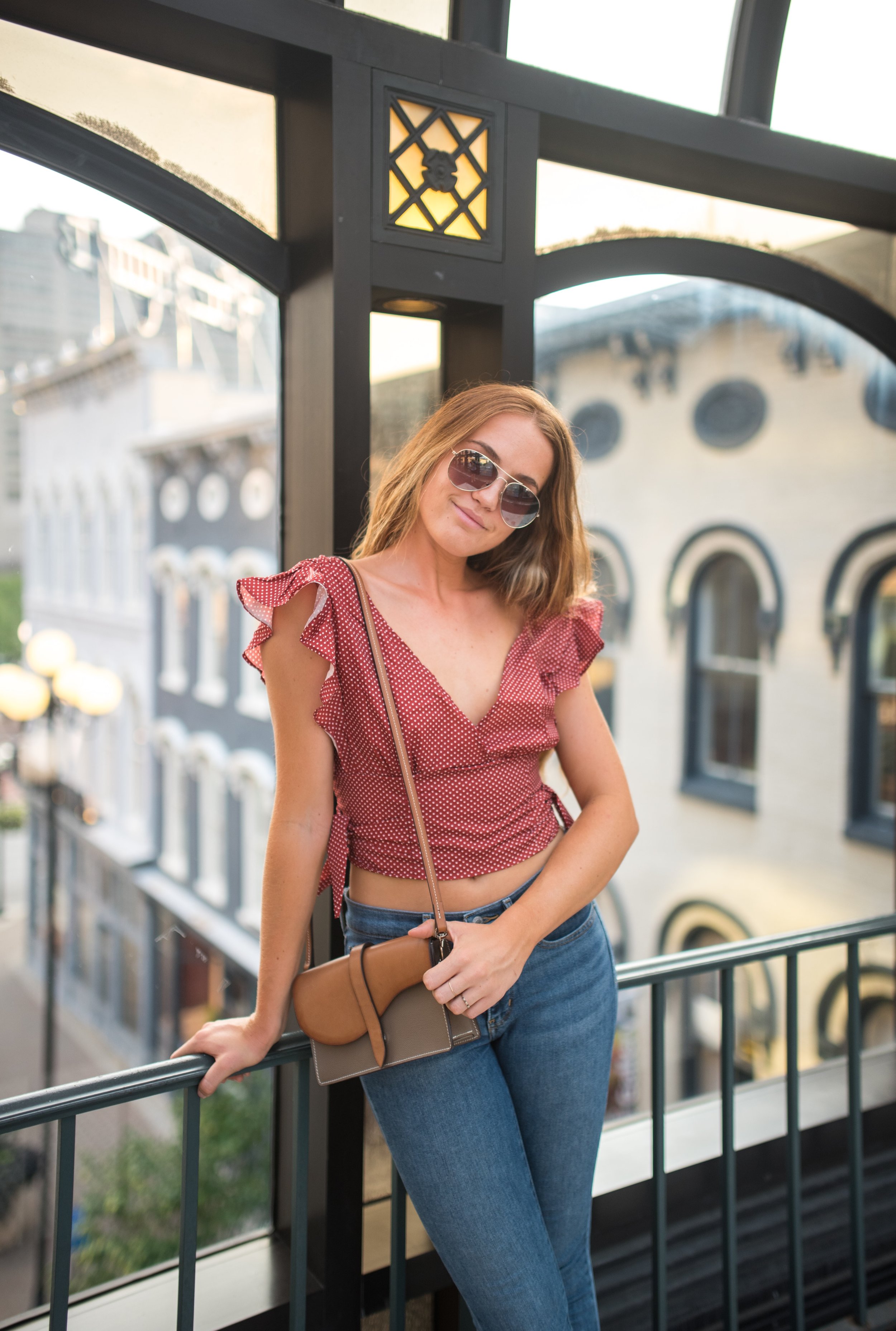 This Pravins Sellier saddle bag is just gorgeous. This bag comes in many color combinations, but I loved the tan and suede combo because it looks amazing with my Katharine Page equestrian inspired ballet flats.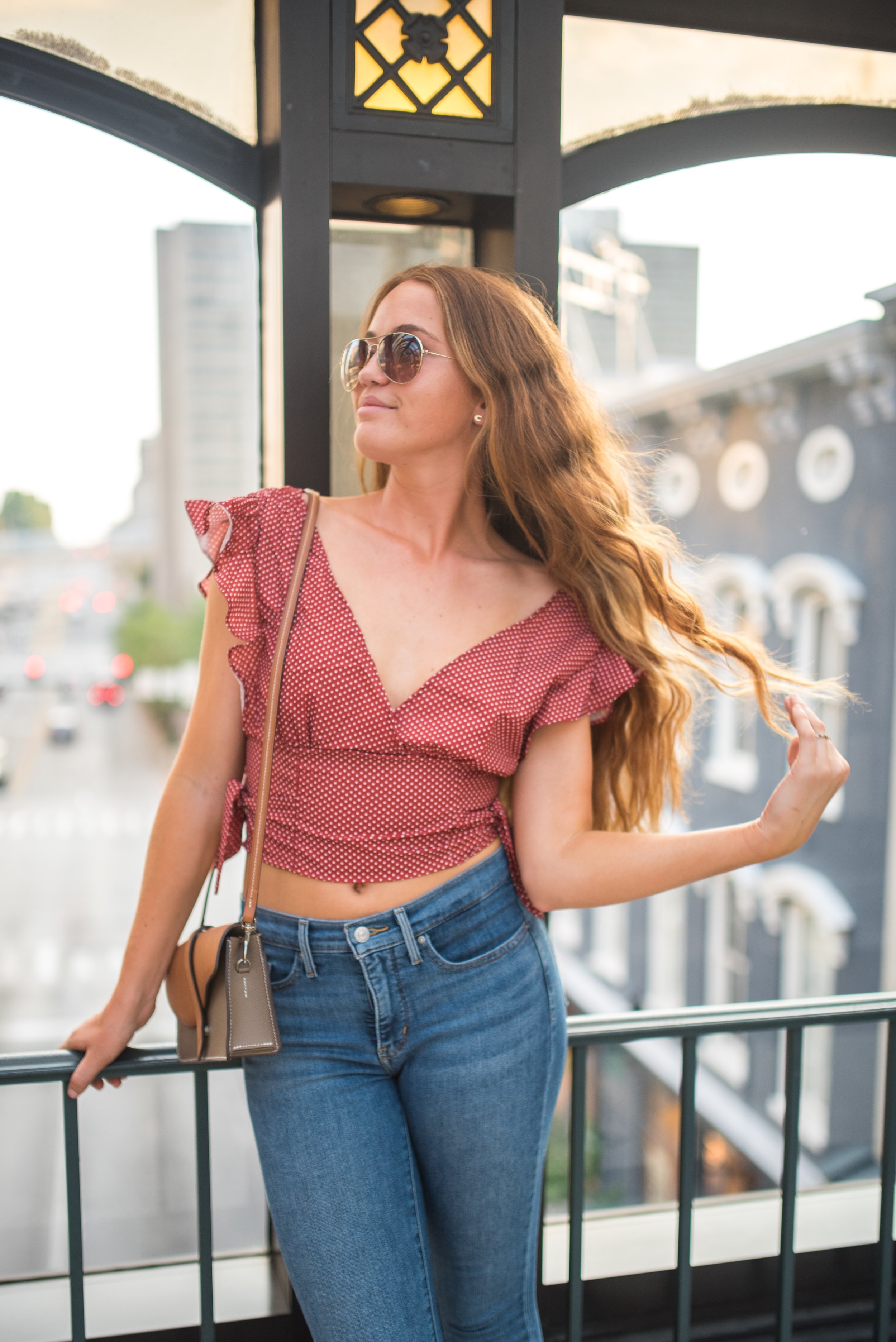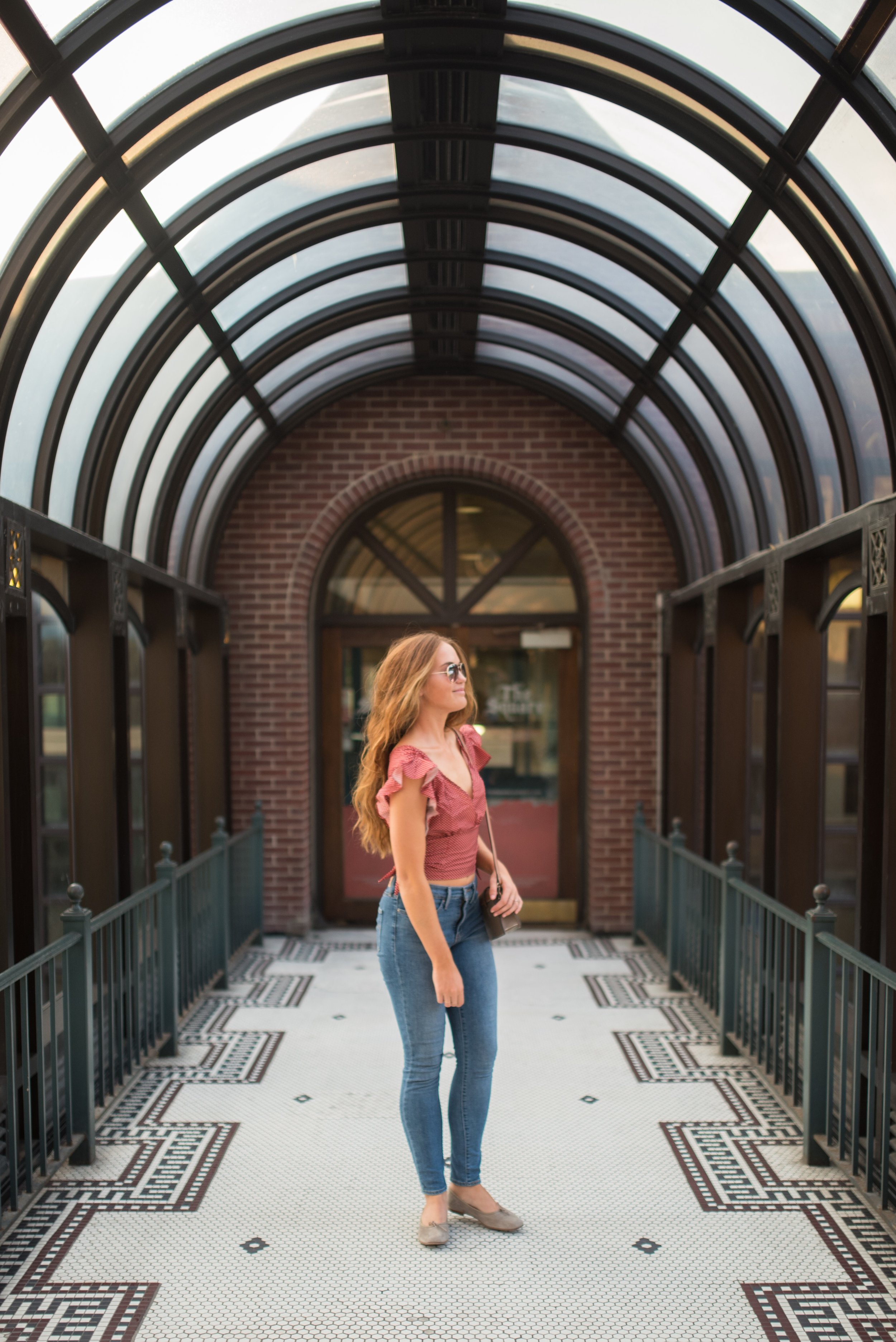 I had so much fun with this look. I wore it out to dinner and walking around in Lexington, Kentucky last week. Have any of you been to the downtown area of Lexington? I was obsessed with all of the skywalks and adorable old buildings!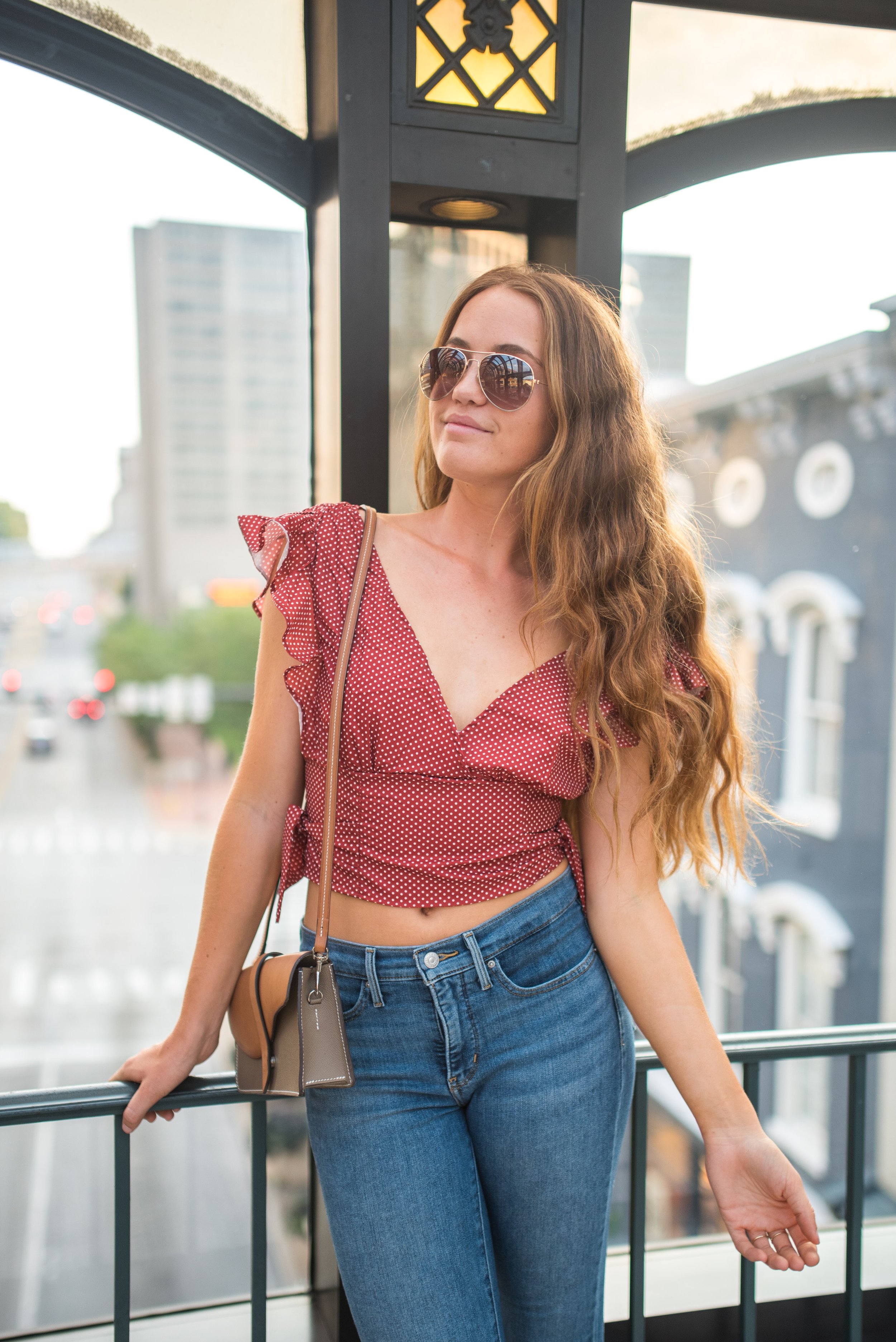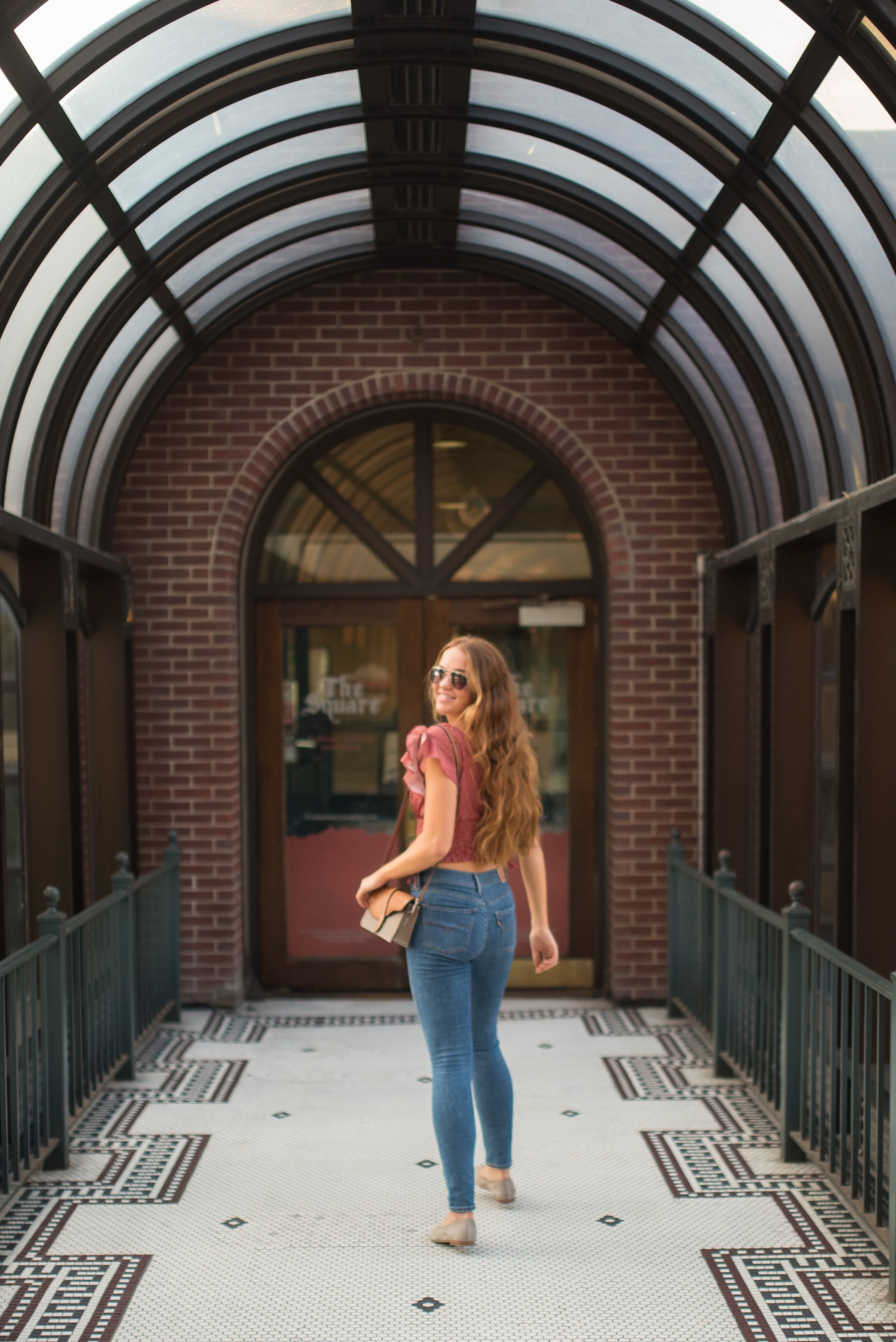 Make sure you click the links throughout this post if you'd like to shop my outfit, but here is the link to the top again 🙂
Until next time!
xo, B