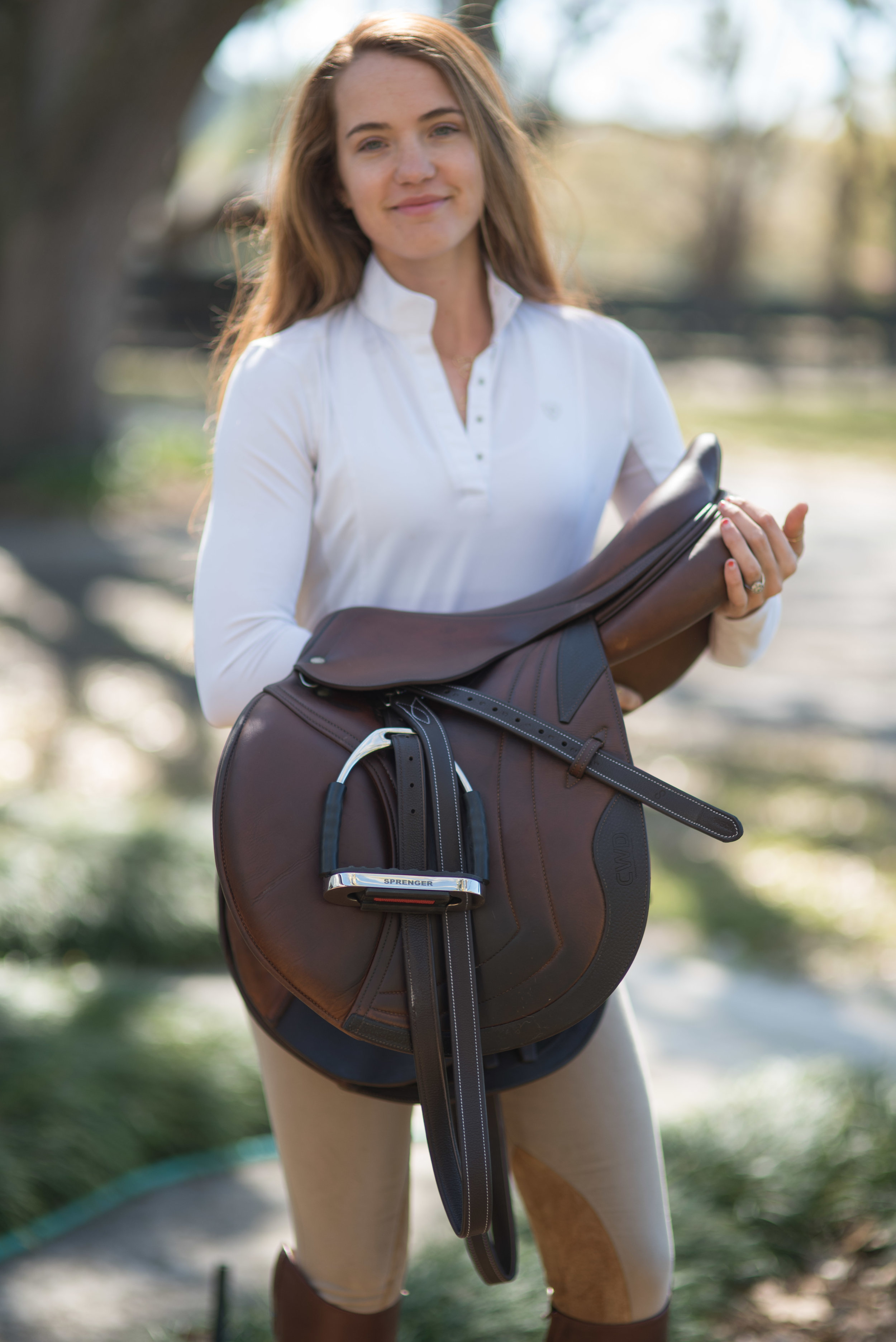 My saddle is one of my favorite possessions. It fits me perfectly, I literally take it everywhere I go in the back seat of my car and when it is not in my car I am riding with it. It gets a lot of use, so I am always making sure it is well cared for. I also make sure it is accessorized with the most effective and well-made additions.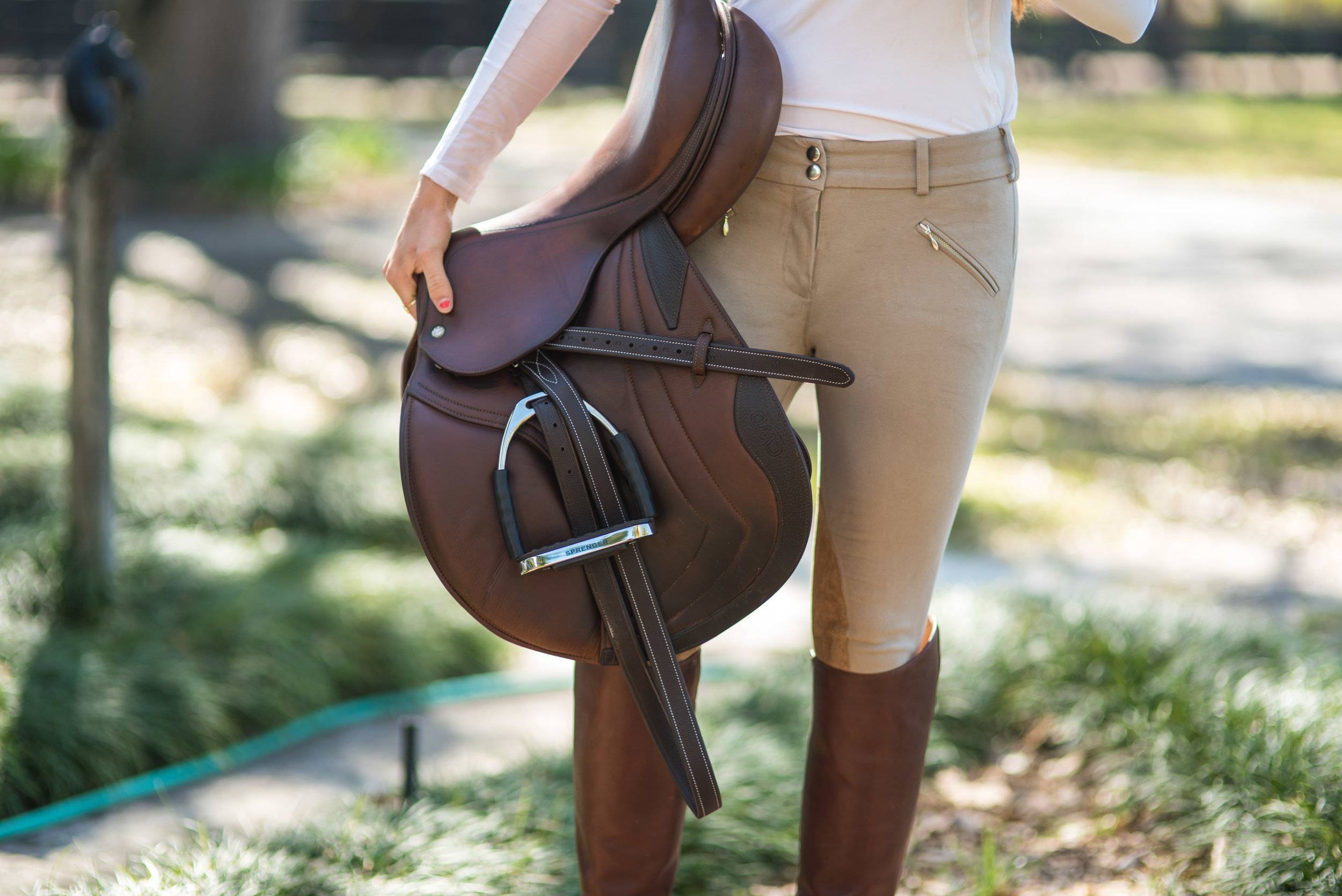 One of these pieces are my C&C Signature stirrup leathers. You know how sometimes you get a pair of leathers and they start out feeling like cardboard? These C&C Signature's came to me already buttery soft and just the color I wanted. In the past I have had one of two things happen to my leathers: 1- they would stretch and bunch weird around the holes or 2- the inner nylon layer would mess up and make it impossible to adjust the length because the nylon was in the way of the opening!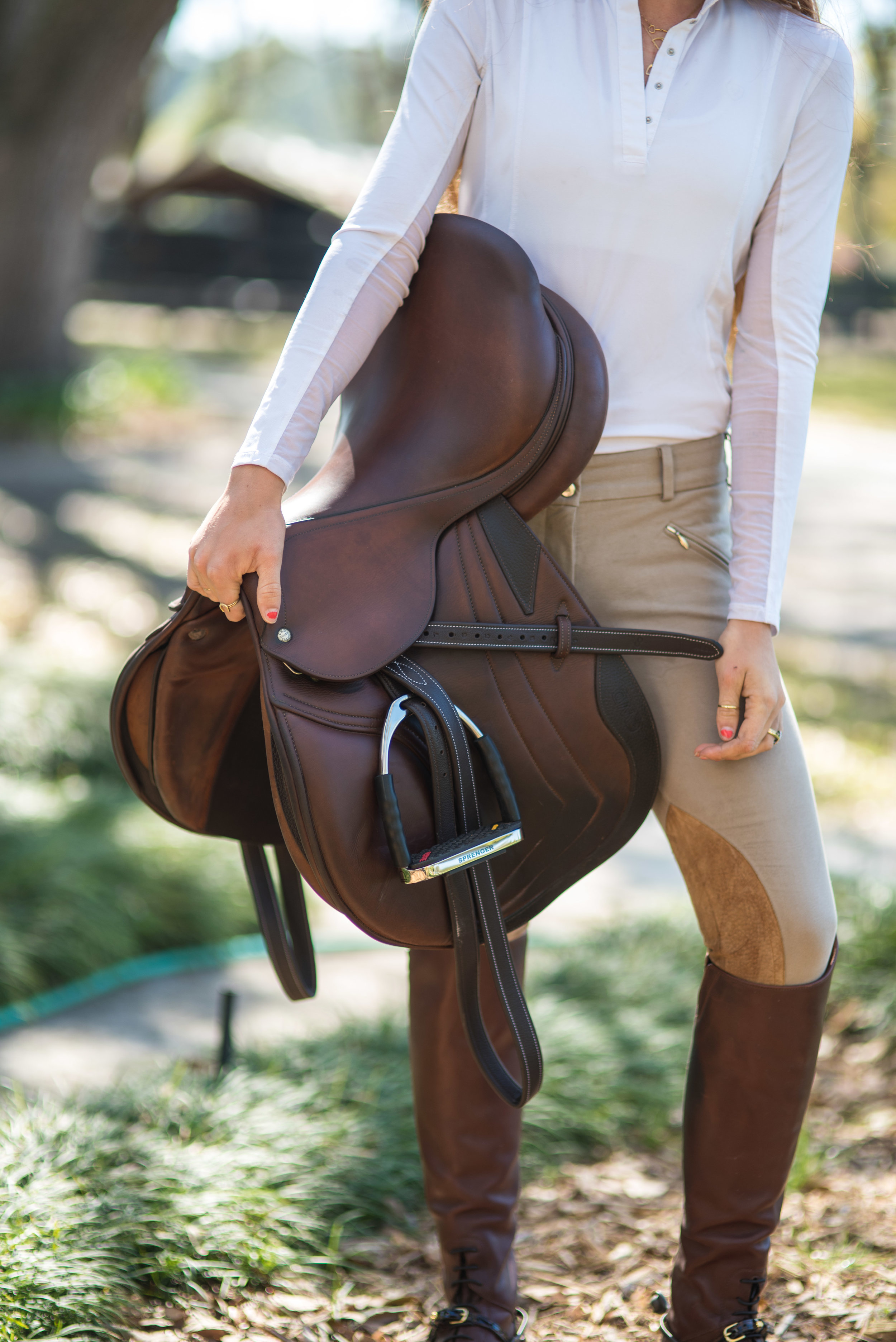 I have been over-the-moon impressed with these stirrup leathers! I am riding 5-10 horses daily and I still do not see a sign of wear. Amazing! When I do need new leathers, I will absolutely be going through C&C Signature!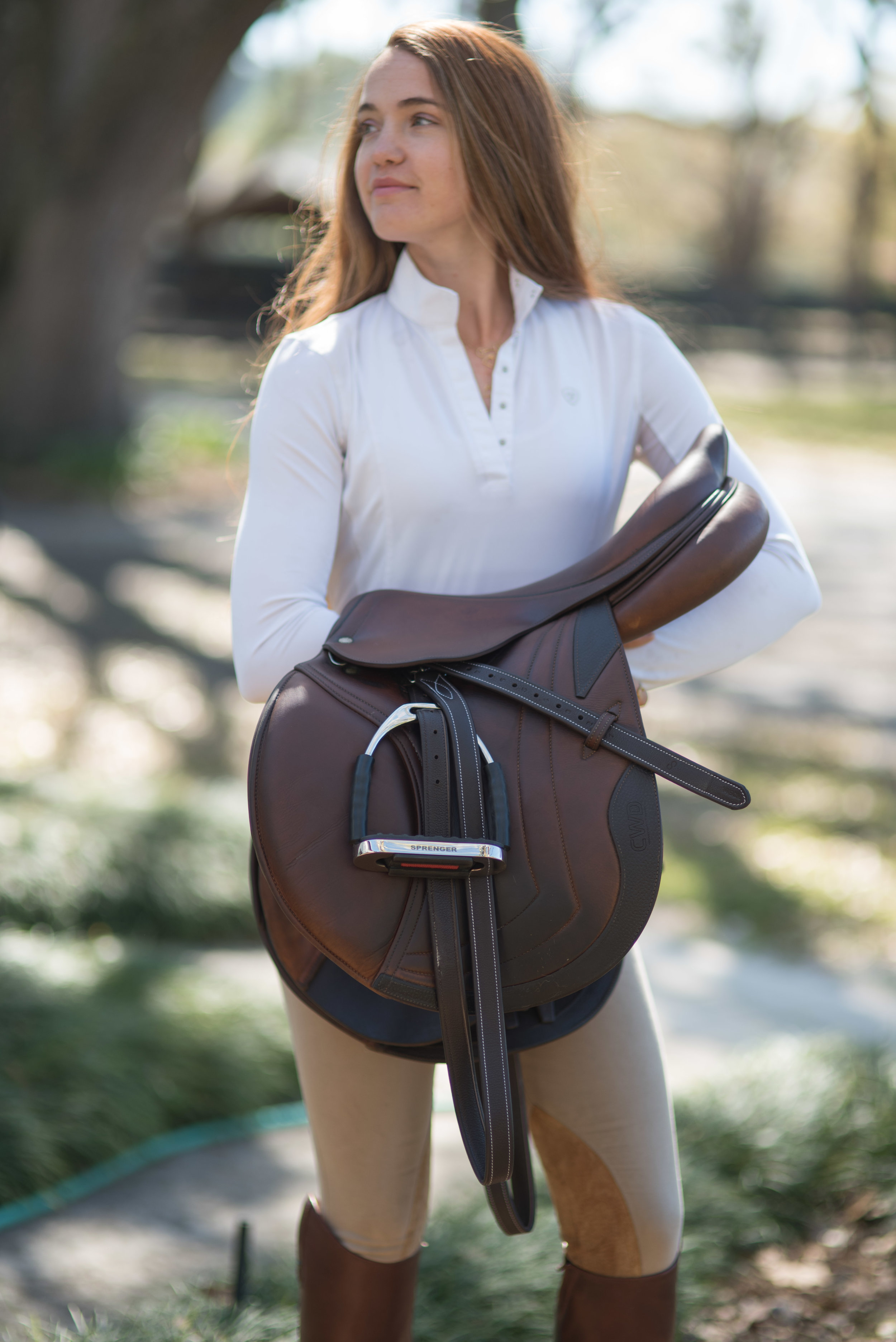 I am also super excited about these irons. Much more to come on these babies, but I thought I'd share some features of these unique stirrups with you! These are the OnTyte Herm Sprenger stirrup irons. They are just one model in the OnTyte System! If you haven't heard of the OnTyte Stystem, it is made to keep your foot in place with a set of powerful magnets. Now that always raises a lot of questions: How does that work? How you do get your foot out of the stirrups once they are in? Is this system ethical? What happens if you fall off? Not going to lie, I had the same concerns when I first tried this system. And I will admit, the magnets took a little bit of getting used to. I wore a pair of Deniro paddock boots with the magnetic strips in the ball of my foot as soon as you hover your feet over the stirrups, they suck you right in! From there, you never have to worry about your foot slipping. I do feel much more secure when I ride in my On Tyte system! And to get your feet out, simply rotate your ankles inward or outward to break the seal. It took some practice but now I can release the magnets without blinking. I will get to the specifics in a proper future post, but I will say this system opens up a whole new world of possibilities for a lot of riders. Not only will you feel confident going around a course, but safe, too! Many riders have had ankle or foot issues or inflexibility that make it extremely difficult to ride. The OnTyte System makes it possible for them to ride without their foot sliding back and forth in the stirrup. Tons of Grand Prix riders wear the OnTyte System (Laura Kraut, Scott Brash, Nick Skelton, Lauren Hough, Nayel Nassar, Edwina Tops Alexander, Michael Whitaker and Richard Spooner to name a few) because there is nothing worse than investing thousands and thousands of dollars for a class only to lose a stirrup and cost themselves the win!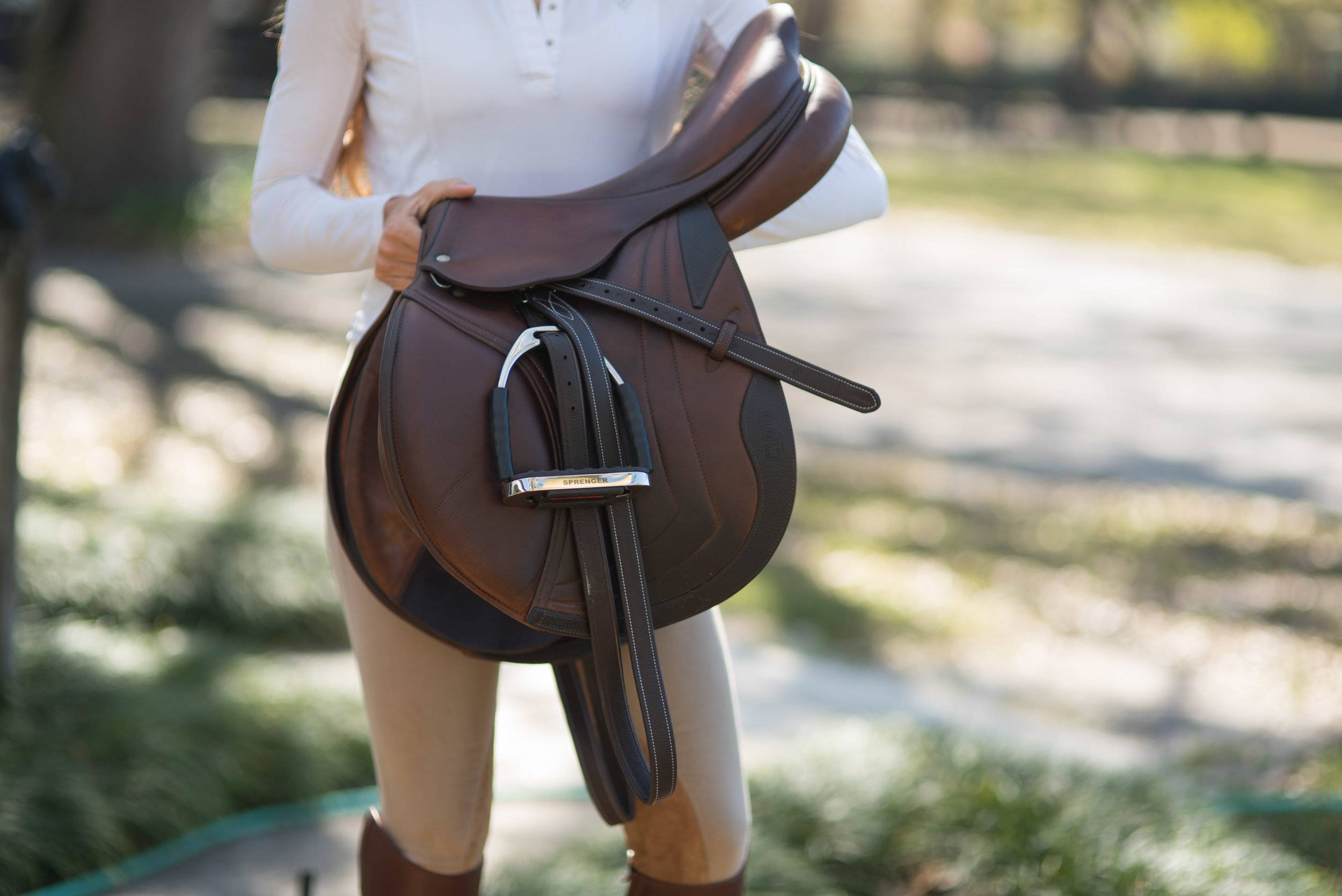 I am such a big fan of these two pieces. The stirrup leathers are so well made and extremely durable. They go with my saddle so effortlessly! The irons are a absolute game changer. Both brands deserve much more recognition than they currently have! I can't wait to share more as I continue to ride with these fabulous tools that help me do my job well.
xo, B