If you find yourself riding sporadically or taking a break from the saddle, one big question mark getting back into the swing of things again will be fitness… for both you and your horse? How fit will your horse be? Did the couple rides over the past few months do anything? Did turn out and treadmill help? When will my horse be ready to show again? These are all questions I am starting to ask myself to prepare for this next transition.
I'm sure by now most of you have heard of Hylofit, one of the newest ways to track the fitness of both you and your horse. I'm lucky enough to be able to use Hylofit with my horses and I cannot say enough great things about it… especially for times like these.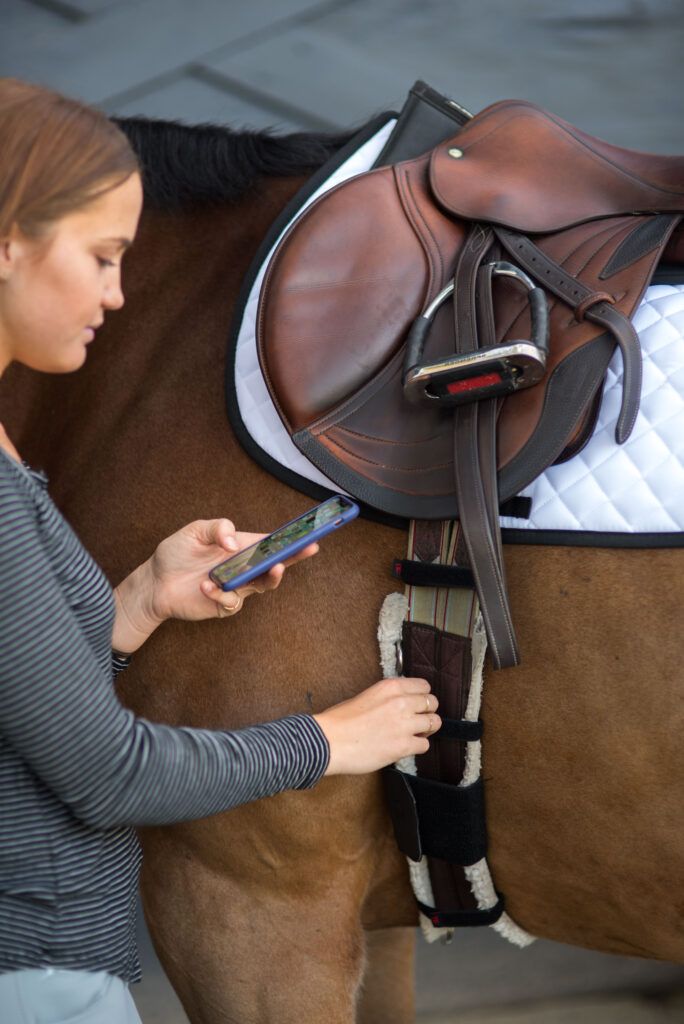 Hylofit is used during your ride to track your heart rate and your horse's, as well as your speed and distance. It gives you real time feedback on your phone and Apple watch so that you can adjust your workouts as needed. After the ride it gives you a full recap of the training session with an intensity score, full-ride analytics, and performance display graphics. These results are saved so you can go back and see your training history and progression over time.
I love the idea behind Hylofit. If we keep track of our workouts and performance, then why not do the same for our horses! Hylofit measures the heart rate of horse and rider because it gives an indication of how hard they are actually working. More specifically, it uses "zones" which are like check points for heart rate. For example, zone 1 is a light workout that does not get the horse's heart rate very close to his maximum, while zone 5 gets the horse at the top threshold of their maximum heart rate for a very intense workout. Hylofit shows you what zone you are in so that you can keep your horse at the perfect fitness.

My favorite way to use Hylofit was to keep my practice horses for my students at the perfect fitness level. If I get these horses too fit, it takes me forever to get them quiet enough for the girls to lesson on, which causes unnecessary wear and tear on their bodies. If they aren't fit enough, the girls aren't able to do what they need to in their lessons, which prevents them from learning and performing at their best while they aren't showing. Hylofit has helped me to find a great happy medium for these horses so that they are fit and can do what the girls are asking of them, but not so fit that they have too much extra energy.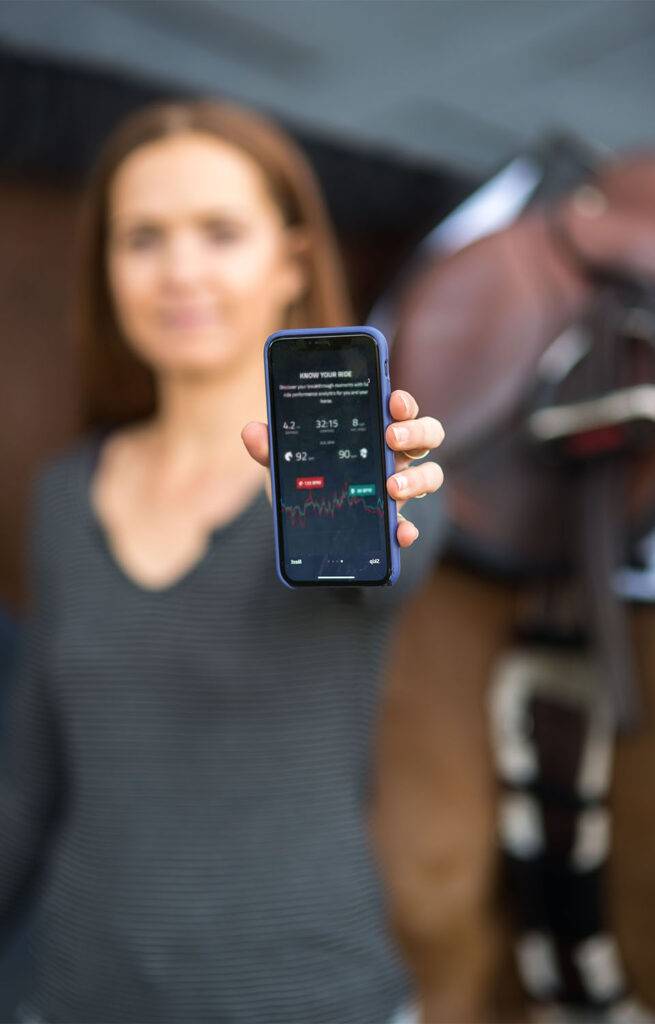 Although most of us are probably more interested in our horse, Hylofit also has amazing features to track rider fitness! It allows you to see the impact of the ride on yourself every time you ride. By tracking rider heart rate, Hylofit is able to calculate your caloric burn and also links to Apple Health to include rides in your daily health profile… something I always struggle with finding. (Anyone else get super excited when you get off your horse and it says you have done 10,000 steps? Only to realize that 9,000 of them were probably from your horses during your rides?!)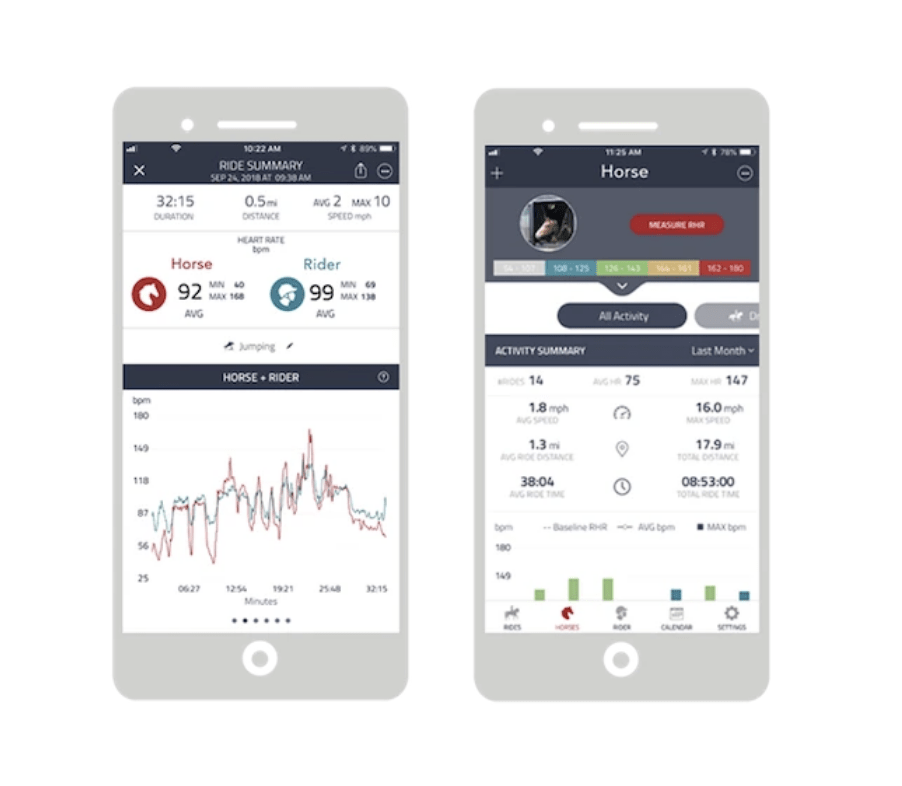 Something that I find very interesting and helpful is the sharing feature which allows you share specific rides within the app and performance stats on social media. This is super helpful when you want to share a horse's progression with a client or co-worker.
I absolutely love Hylofit and can't wait to keep using it to improve my horses' fitness and my own. This app and fitness system has taken out so much of the guessing game out for me and other professionals in the industry. I highly suggest you check out Hylofit and consider investing in this system for you and your horse's fitness, especially during this time.
You can learn more here. Happy Riding!
xo, MES