When I put this outfit together, I felt like a safari guide! I loved the browns and tans with the pop of hunter green. I think it is one of my favorite color schemes to wear, complete with my ginger locks (I prefer the term *auburn* haha!)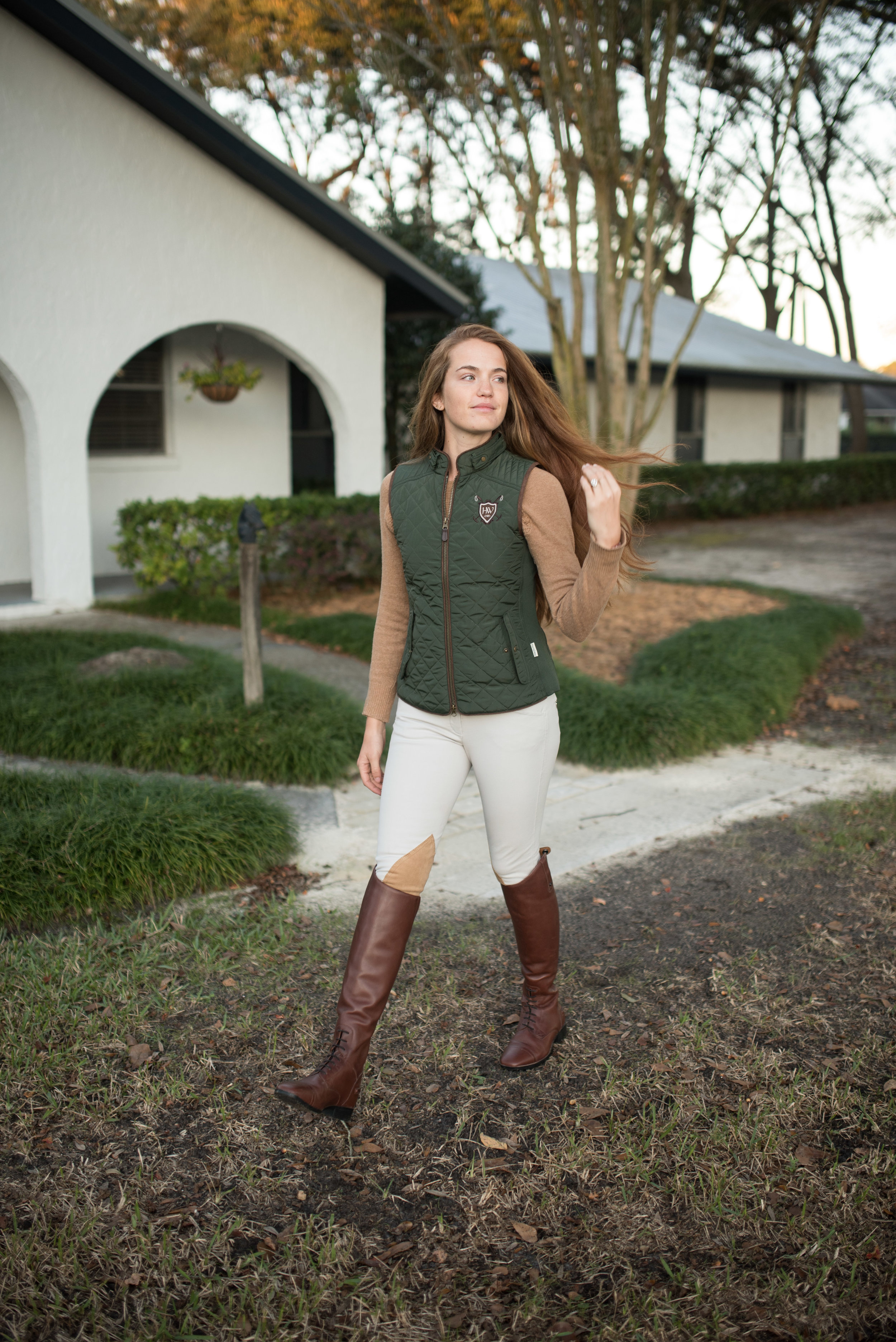 This vest is by Horseware, but I got it from The Polished Rider boutique. The Polished Rider carries the best brands such as Alessandro Albanese, Eskadron, GPA, Ideana, Kastel and Schockemohle among others.
This quilted Horseware vest has chocolate brown piping and stretchy siding. It is perfect for riding because it keeps me warm and is a great layering piece that is just as easy to wear as it is to shed. I love the pockets; they're the perfect size for your iPhone, gloves, or some chapstick.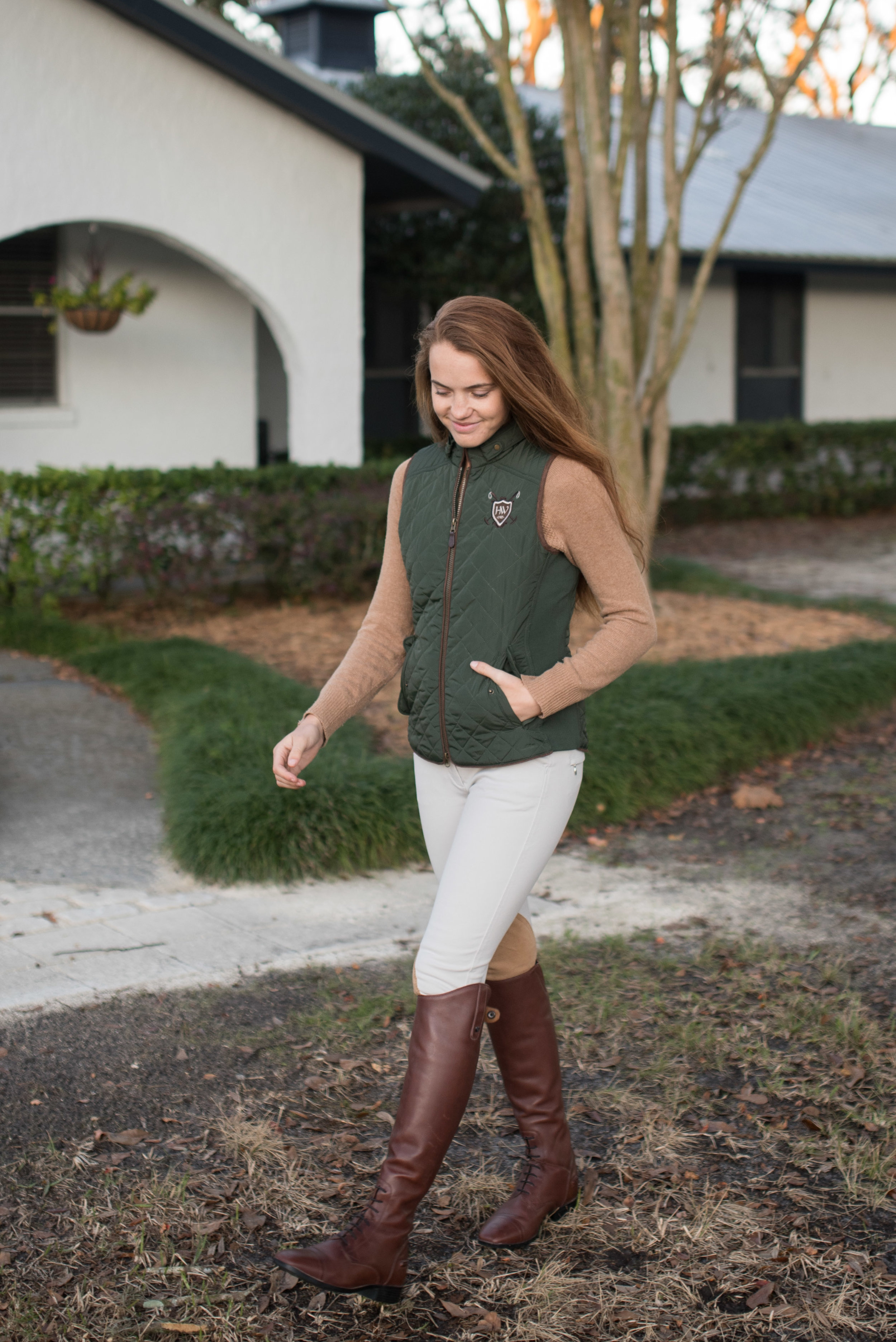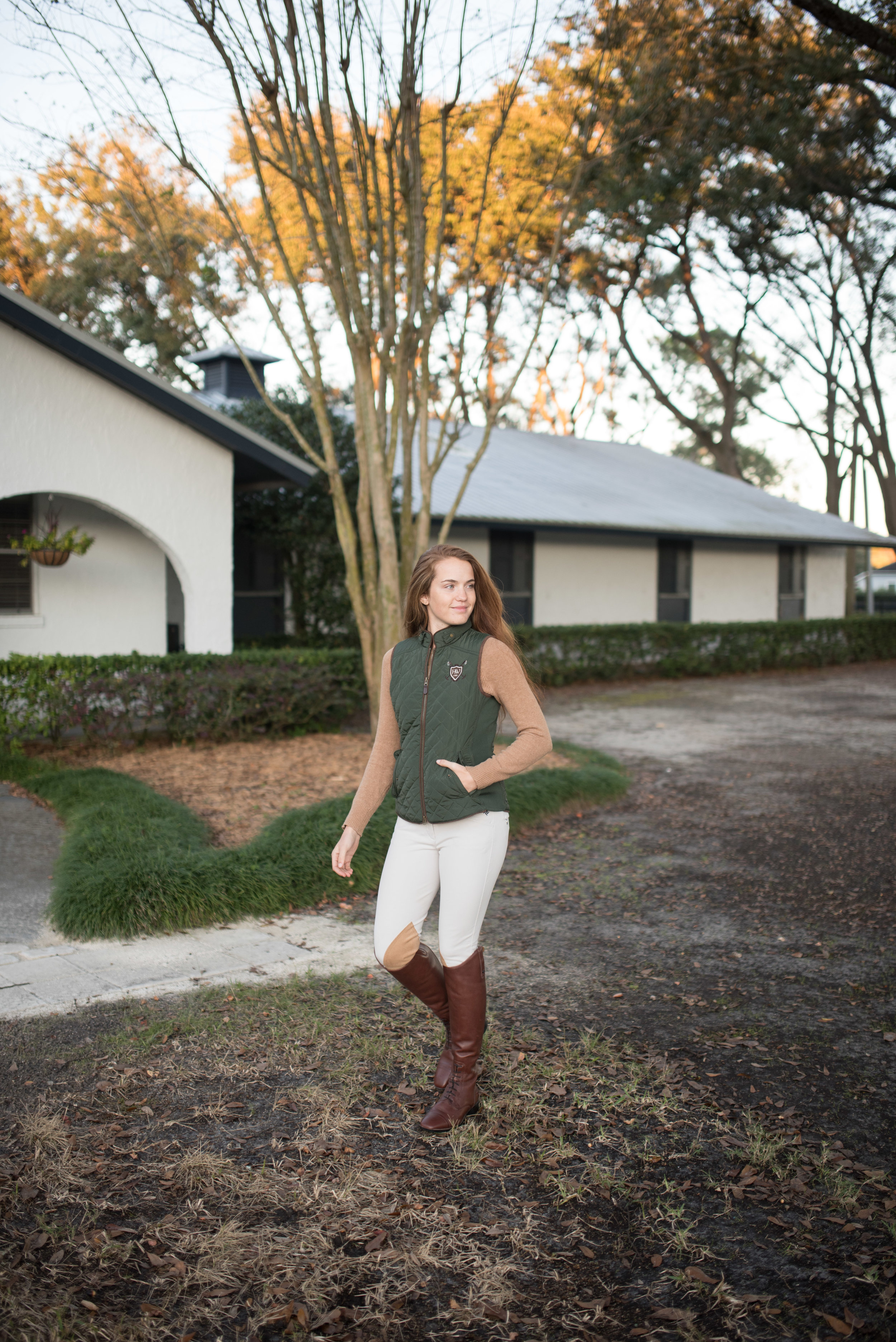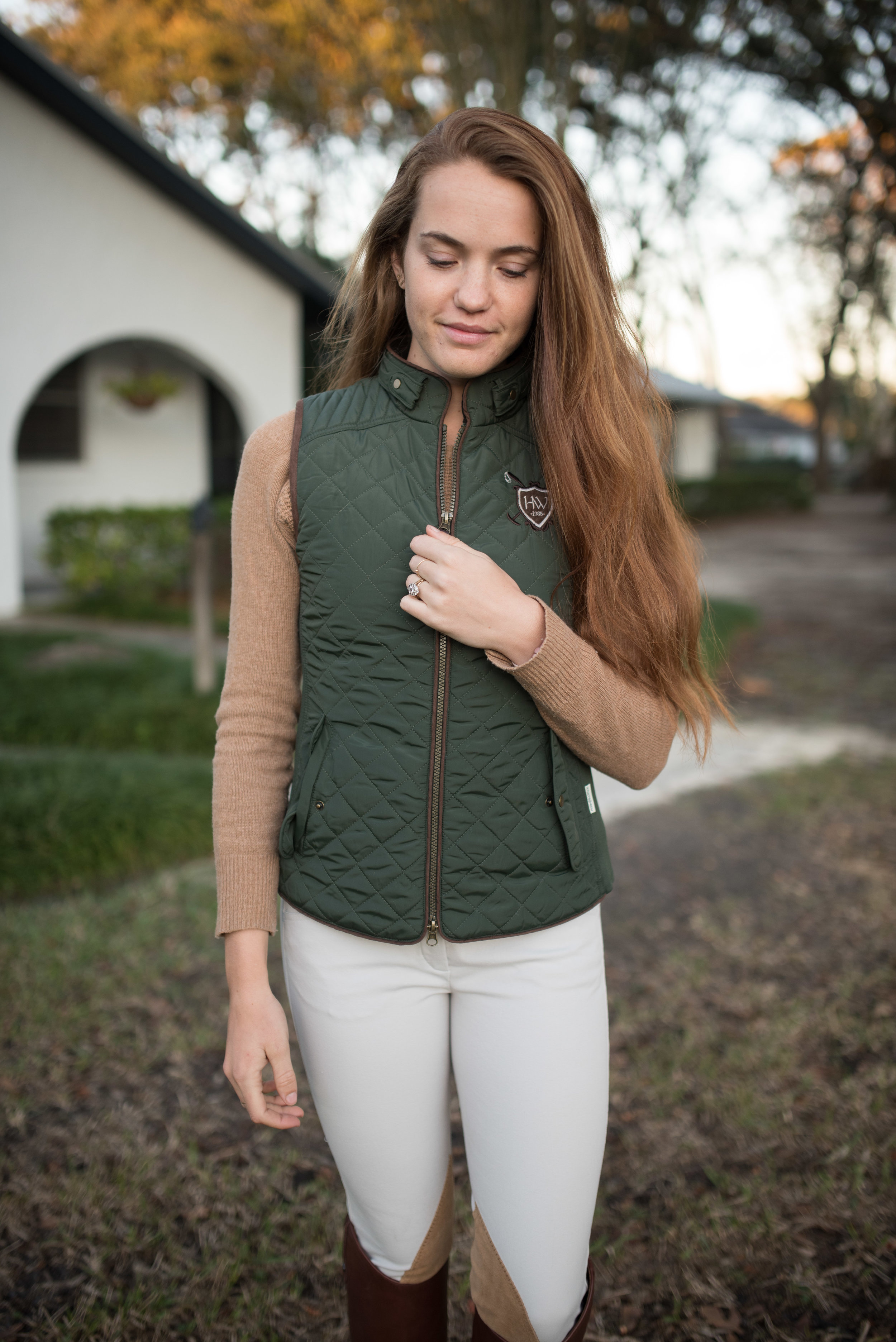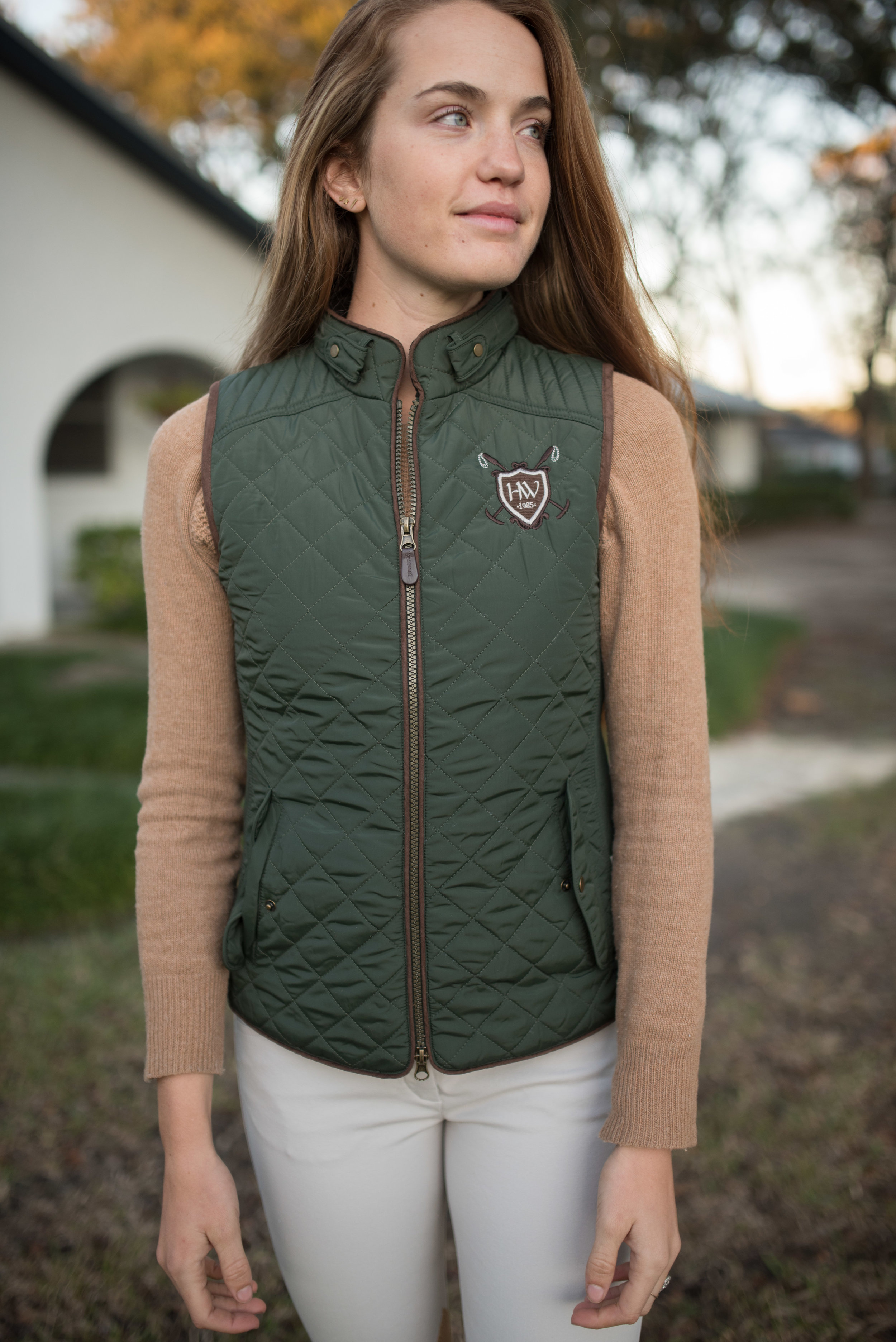 I paired this vest with light tan breeches with a great vintage tan patch which went along nicely with this tan waffle crew neck sweater. I just had to finish off this outfit with my brown tall boots.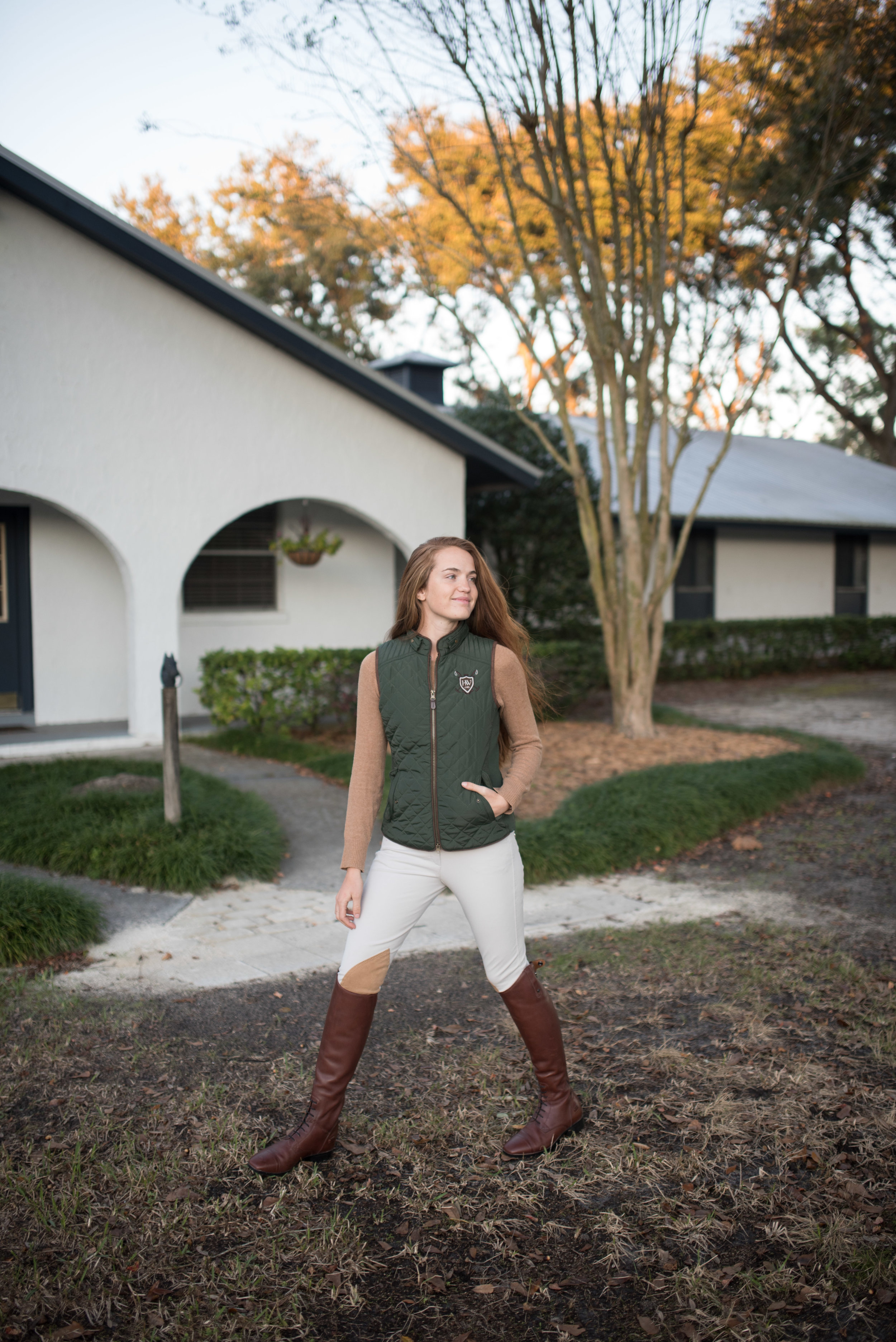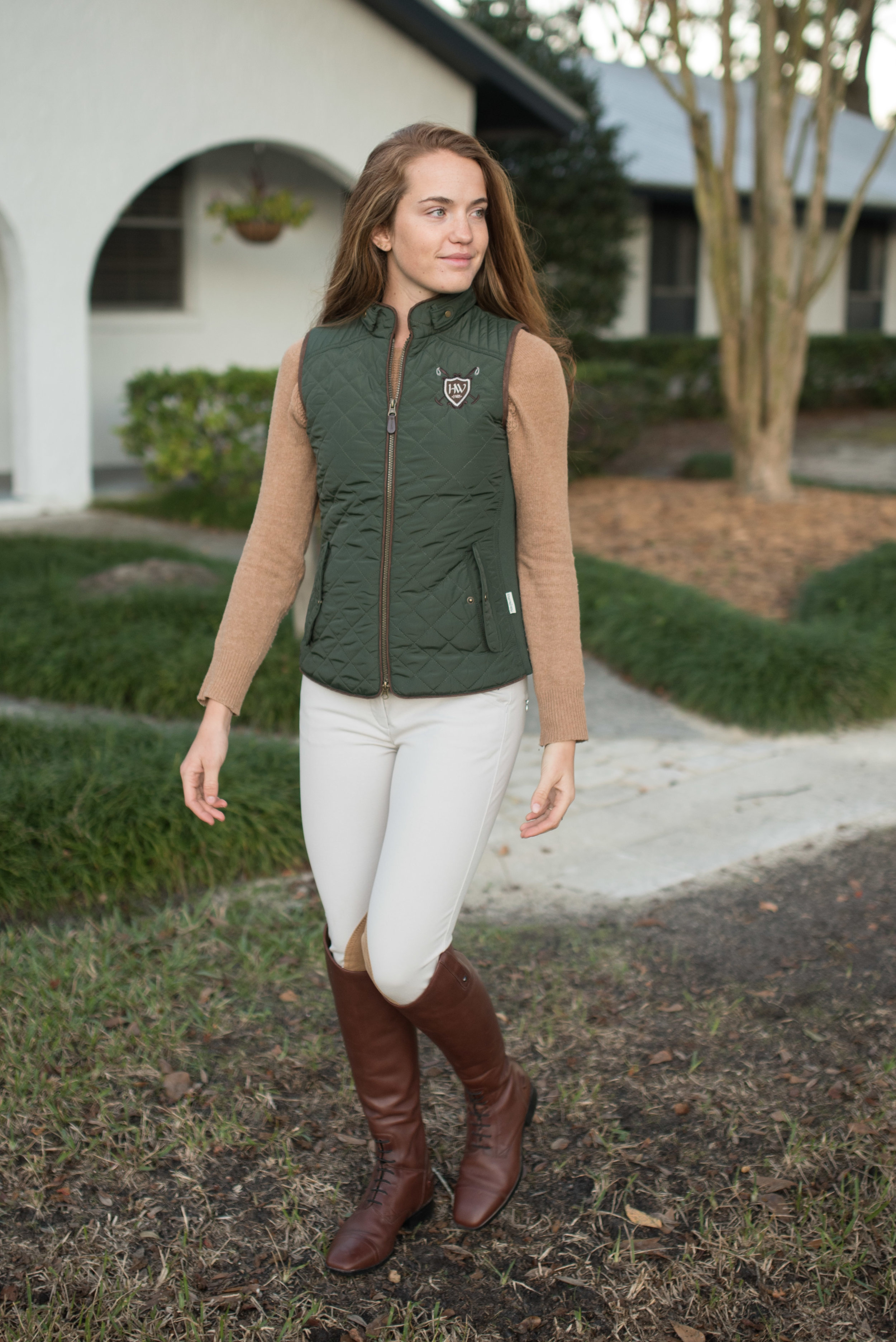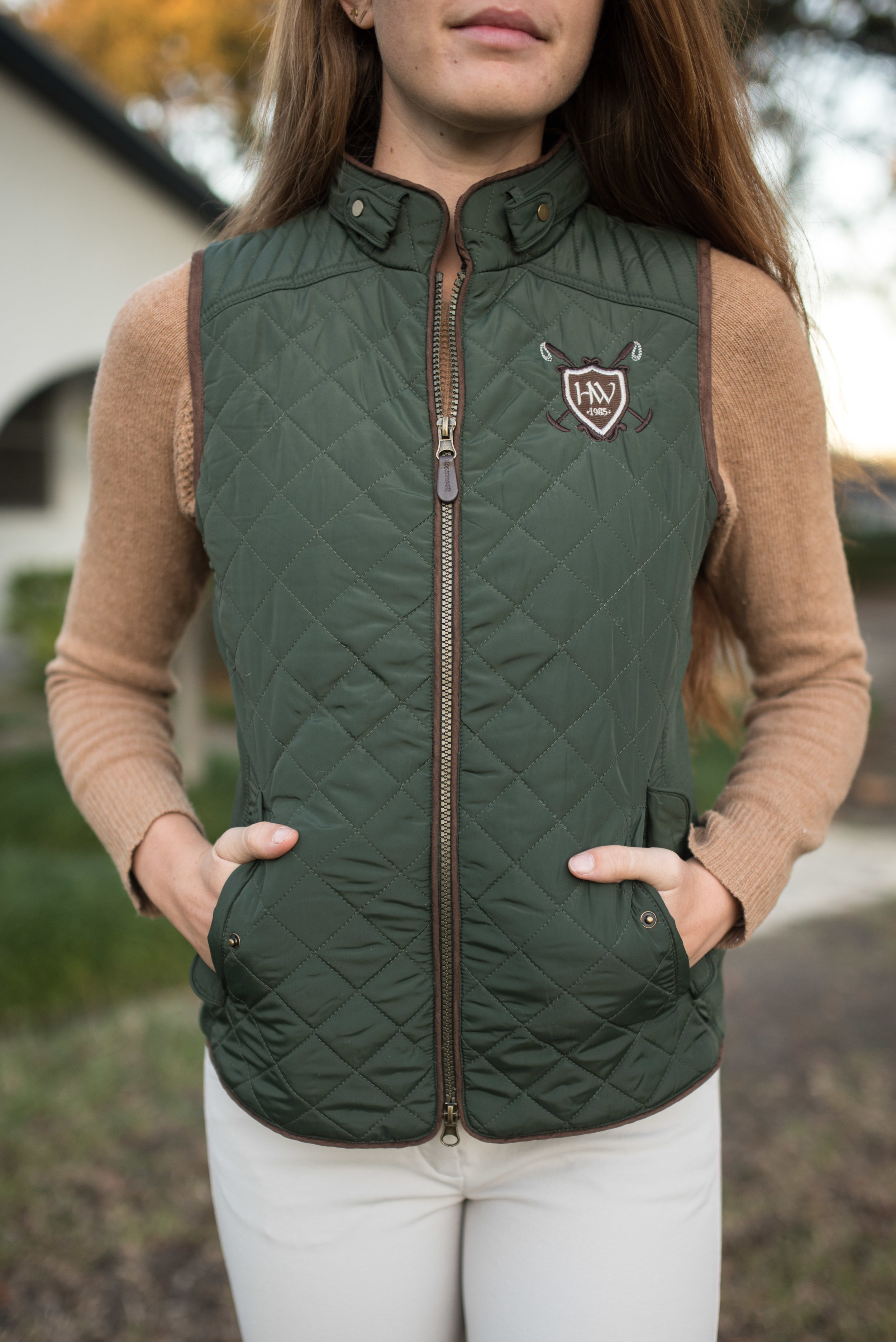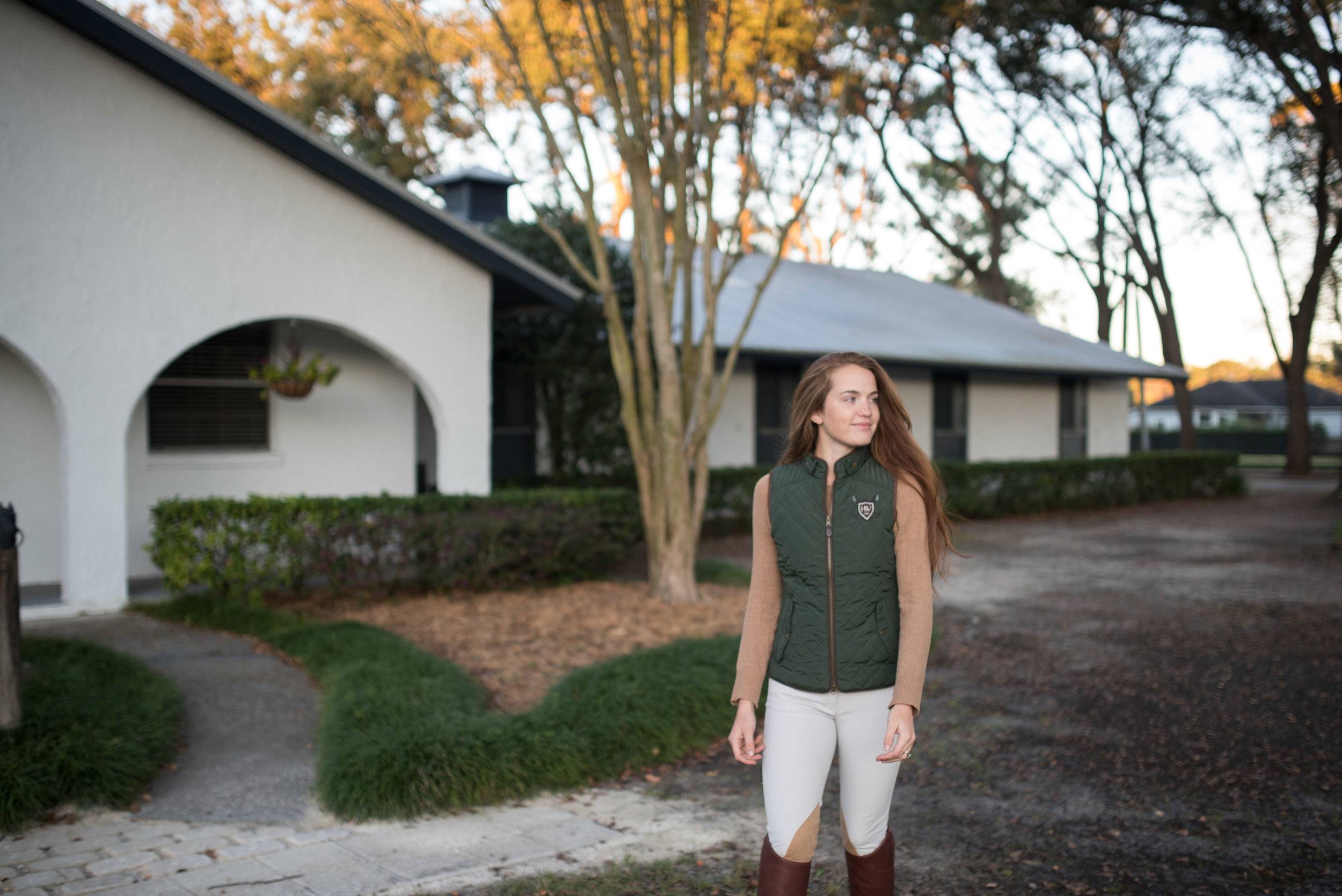 You should totally go check out The Polished Rider's page… I love their selection! Need some help putting looks together? Feel free to message me and I would be more than happy to help.
xo, B