Love it or hate it, athleisure has been a top recurring clothing trend for a few years now. Leggings and high waisted workout capris in all sorts of patterns adorn the bodies of soccer moms and young adults alike. Sneakers aren't just for the gym anymore but instead are an every occasion shoe. The equestrian world couldn't be far behind, right?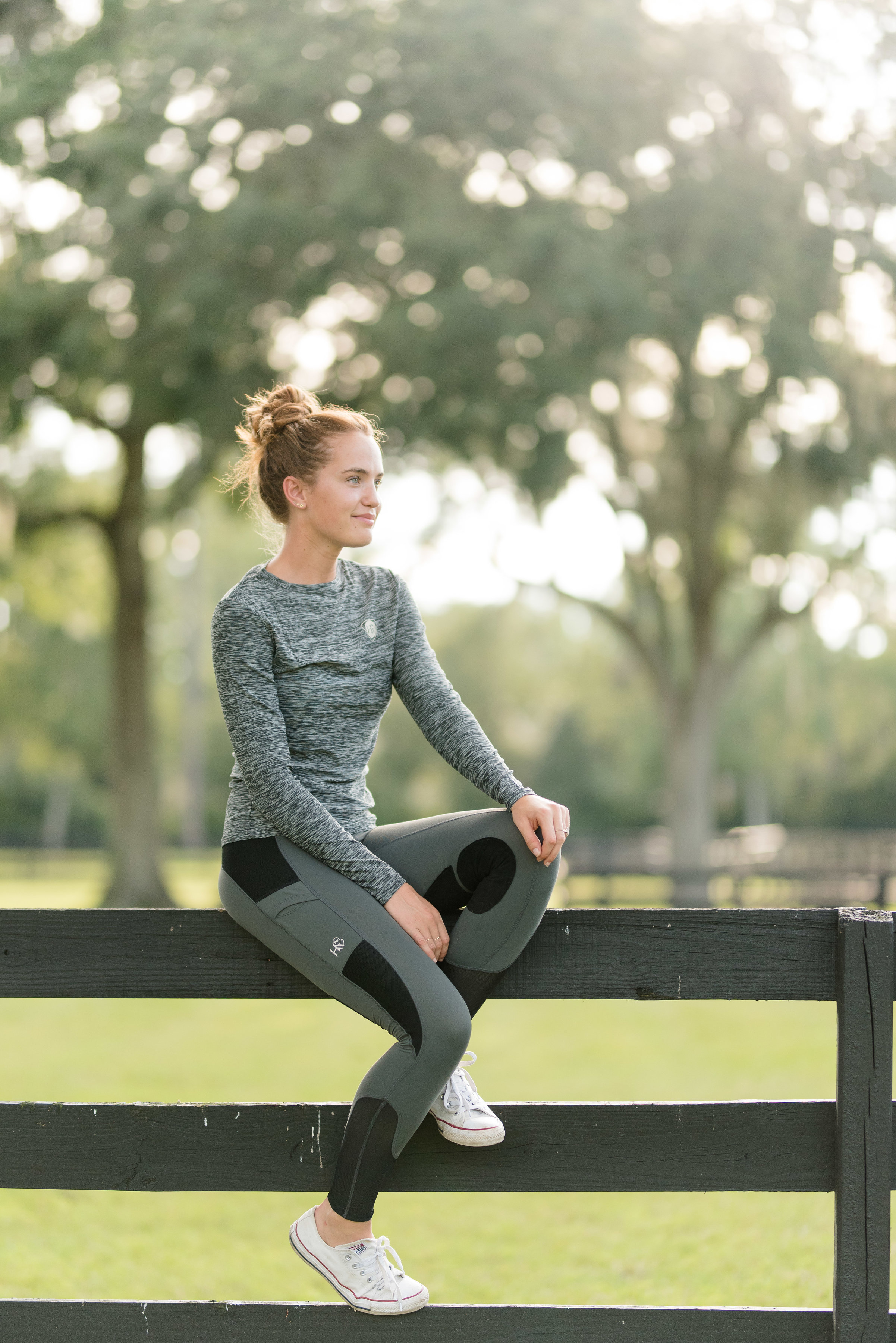 More and more equestrian clothing brands are coming out with riding leggings. They are made of the stretchy, breathable fabric we all know and love, except these have reinforced seams and most have silicone patterns on the knee or seat area. The riding leggings are a great way to go from stable to street and not stand out.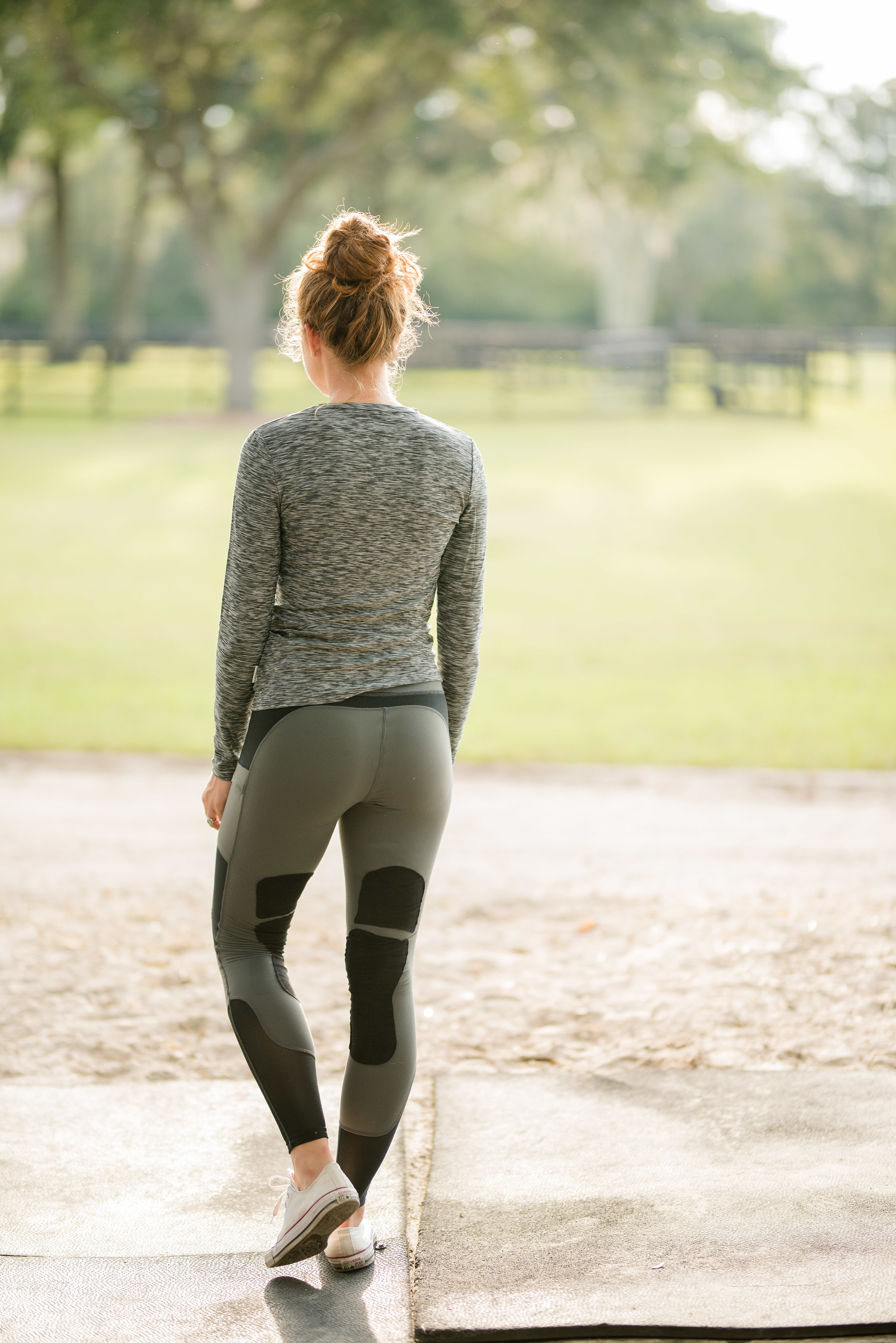 I got a few riding leggings from Horseware Ireland and couldn't wait to ride in them! They have all the typical features of riding leggings, but they seem to be sturdier than most leggings I have tried before. Sometimes riding leggings are too thin or the seams inside the legs tear easily. Horseware holds up. Their leggings have suede patches on the back of the legs instead of silicone which I love! It really helps you stay in the saddle, whereas some of the silicone patterns on other leggings will lose their gripping abilities after a couple washes. I have pictures of these leggings in the olive green color so the patches were easy to see, but the leggings also come in black with the black patches so they don't stand out as much. Another thing I like about these leggings is the phone pocket. This pocket has a flap on top to make sure nothing falls out!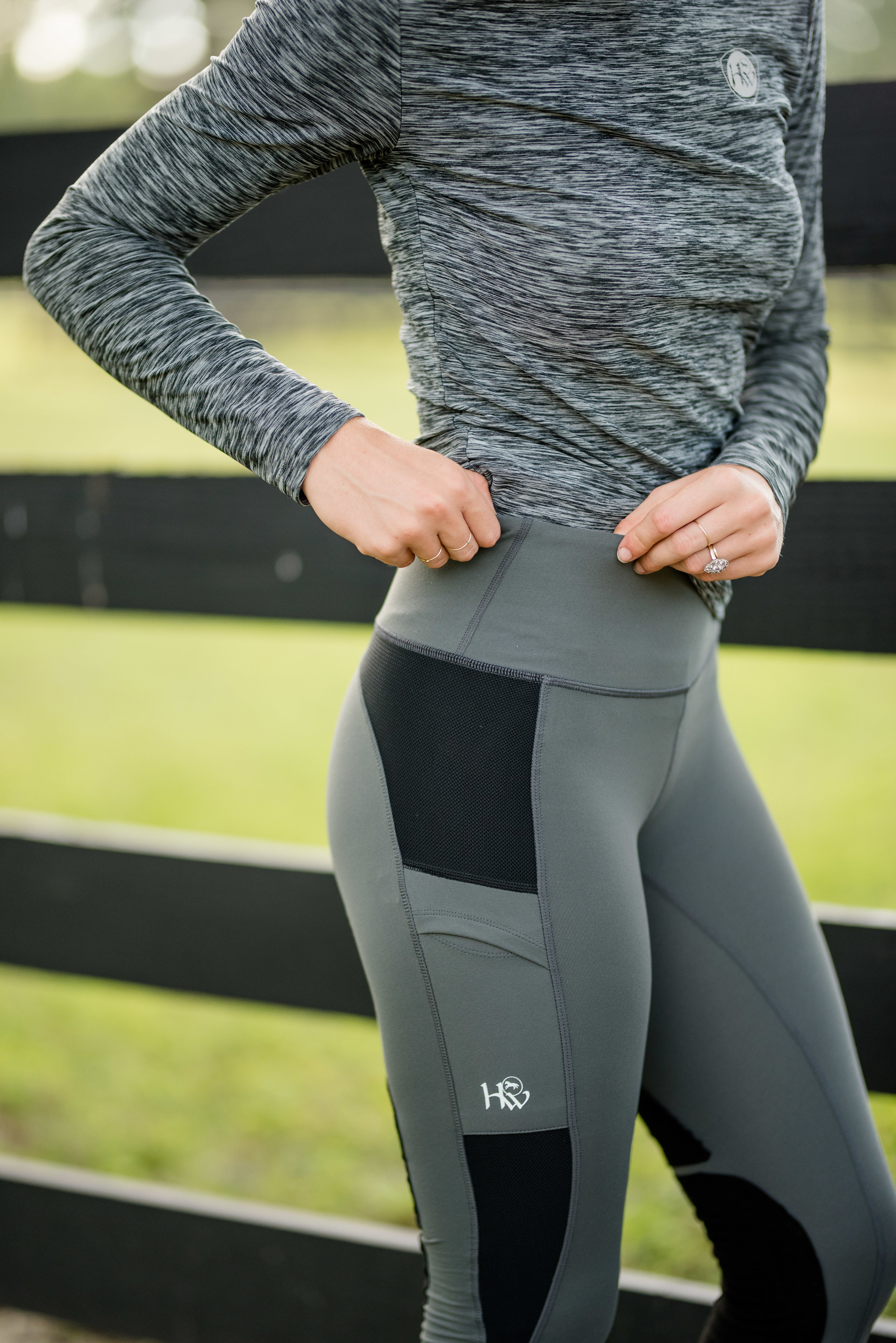 I also really love the athletic tops from Horseware! The heather print is fun but still neutral and again made to be stretchy and breathable. I like the long sleeve shirt because it is a bit more casual than my usual quarter zip riding tops but still offers more sun protection than a regular t-shirt.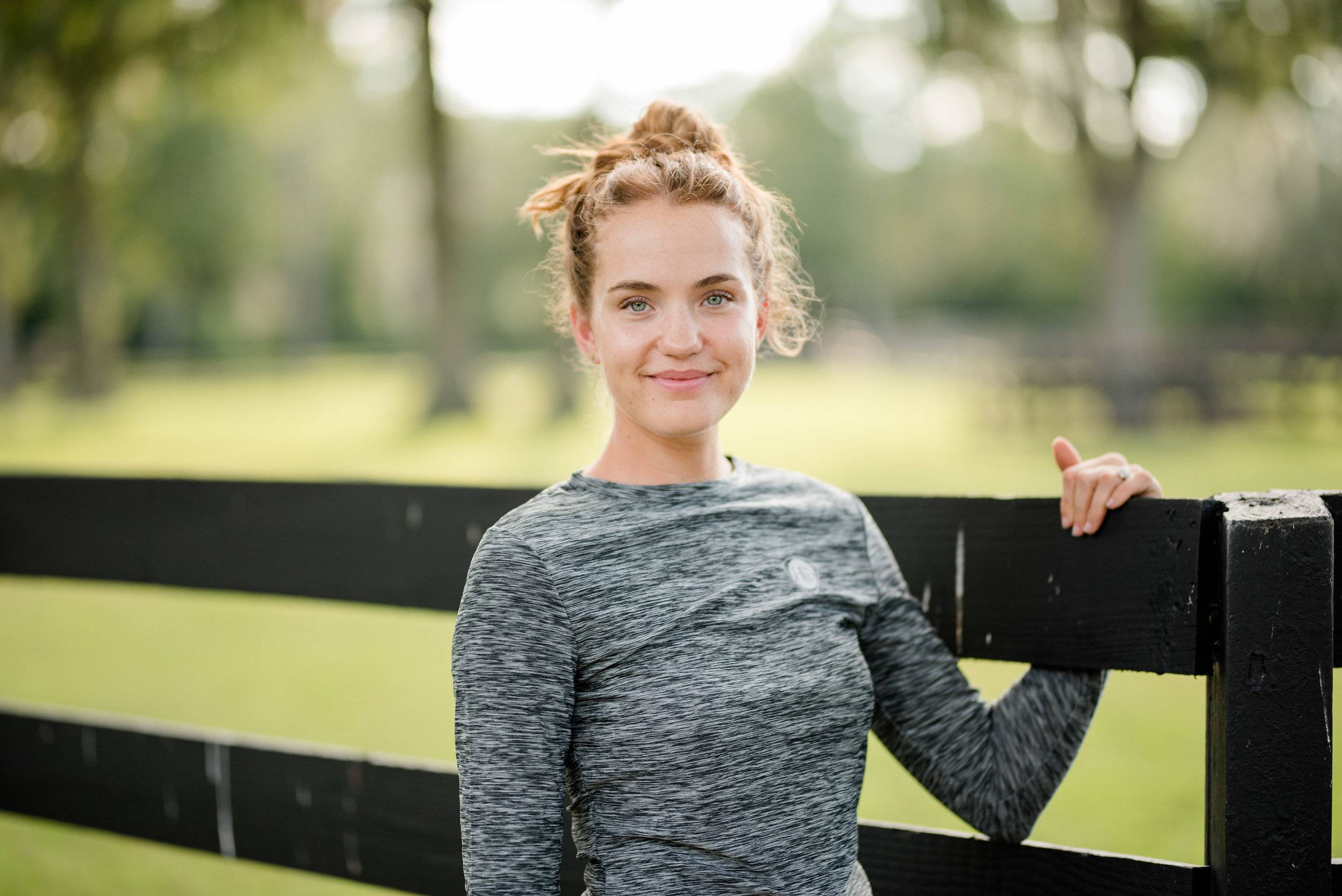 I like equestrian athleisure wear because I can hop off the horse I am riding, change my boots into sneakers, and go about my business for the day without looking out of place. Horseware has really got this style down by combining everything we love about athletic wear and combining it with functional features for equestrians.
xo MES
These photos were taken by Nicole Schlutz Photography.