Welcome to my two part series explaining why bodysuits are the best trend right now. Especially in this transitional time of hot days and cooler mornings/evenings, bodysuits are where it's at! I love how chic and clean they look tucked into a pair of high waisted jeans or a skirt. For this look, I went with denim-on-denim!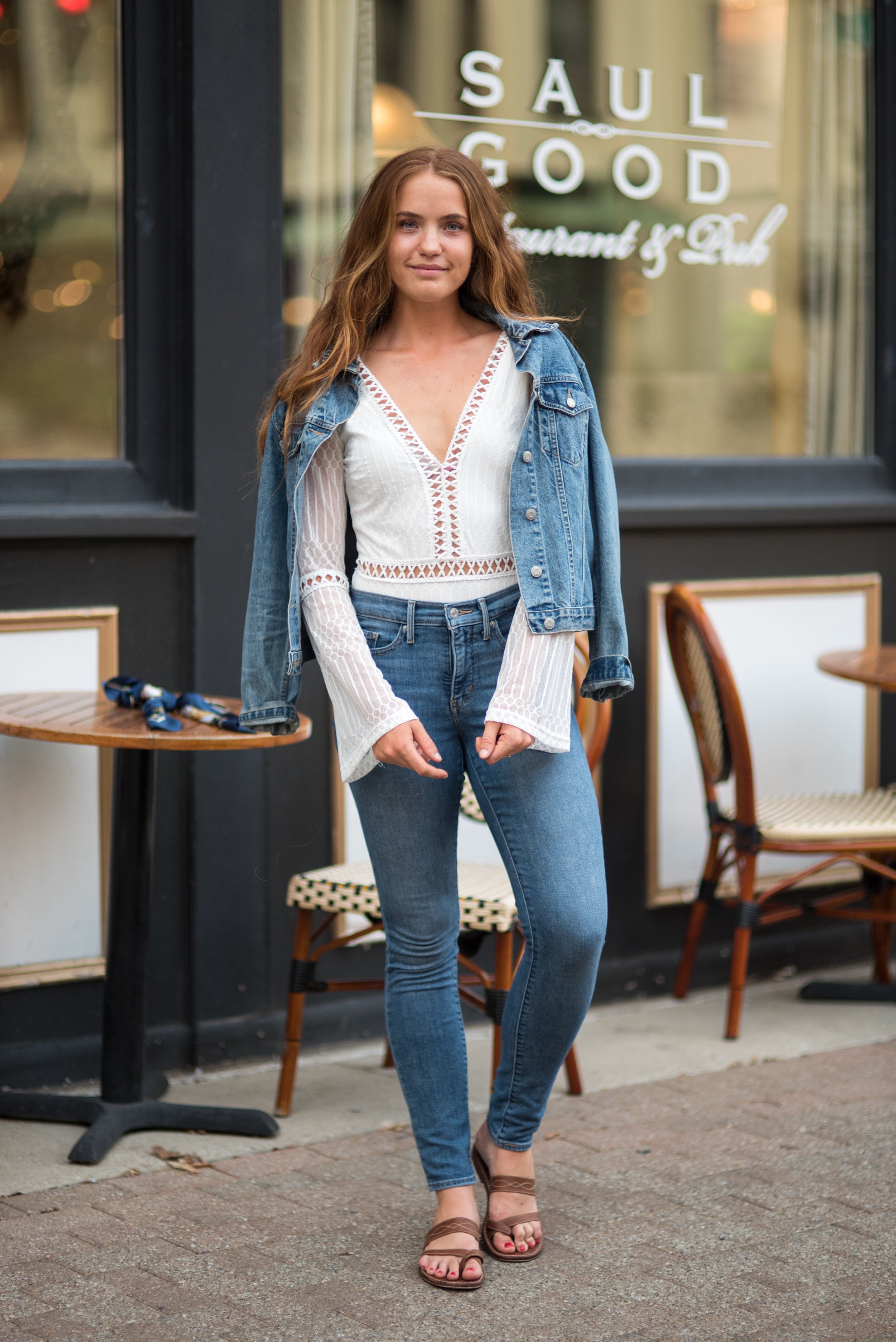 My Levi's have been my staple this summer. I love how easy they are to wear with a summery top, like my white long sleeve bodysuit by SheIn! I just love love love this bodysuit. FOR ONE, IT IS UNDER $22?! WHAT?! And I find myself wanting to wear it for every occasion.. I've even contemplated wearing it with breeches!! Haha I may be alone on that one, but why not?! Even though it is long sleeves, it is incredibly breathable, with lovely fluted sleeves that are see-through. I am blown away by all of the intricate detail SheIn included for this style. The detailing on the neckline was also added to the waist and sleeves. I think it shows just the right amount of skin, too. The back has just a slightly deeper V than the front with the same lacy detailing. I love wearing it with my hair up in a silk scarf to show off the back! With it starting to get cooler (some places more than others… Florida people, we are still sweating our faces off!) a denim jacket is a must-have. This one is a really old Gap style, but I linked some other styles that look very similar. It looks super cool draped over your shoulders but you can absolutely pull it on all the way.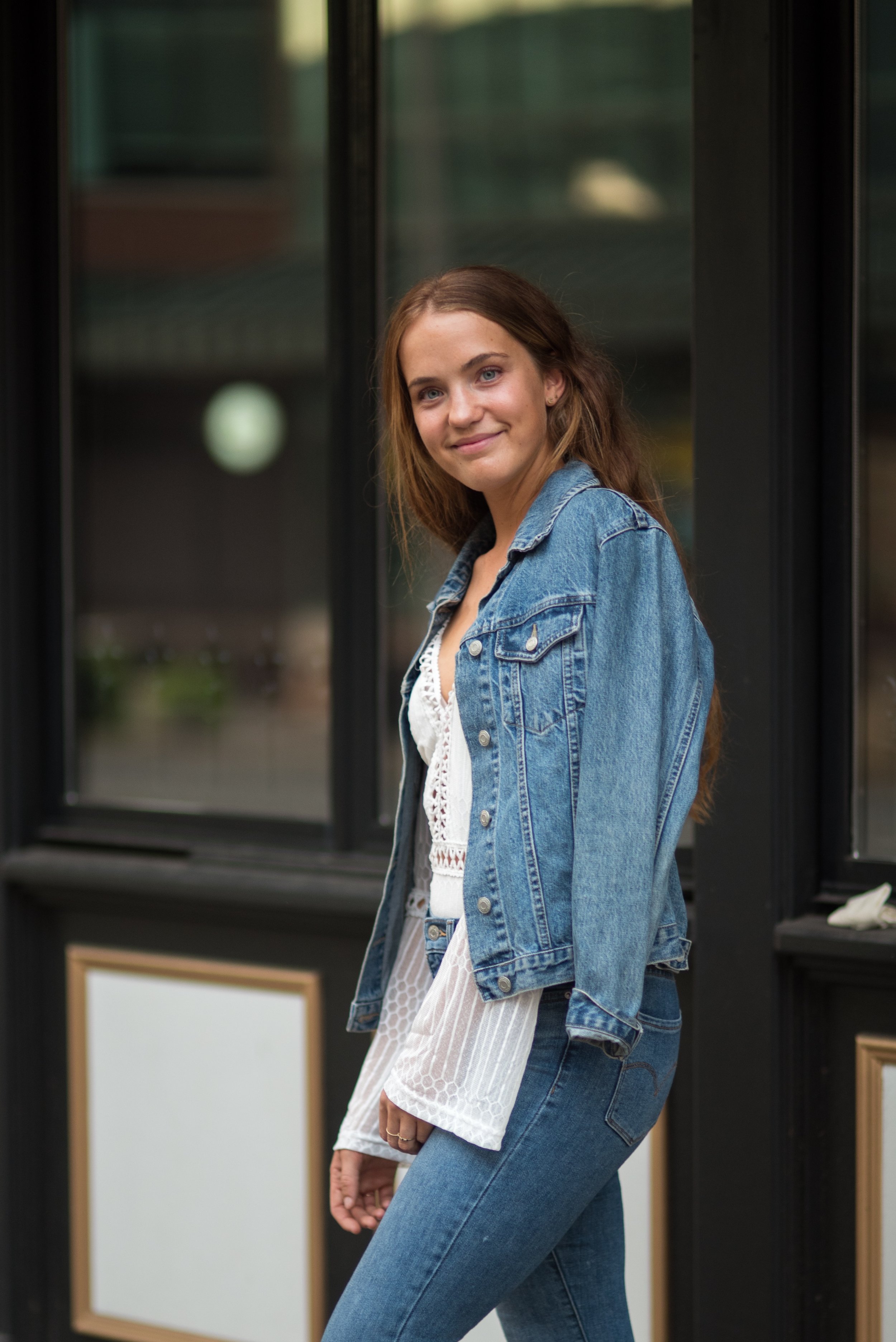 I used to be a little hesitant about bodysuits. I think when they first came out, it was hard to find a style that was really tasteful, laid back and classic… they kinda started out a little trashy! I think this style is so fun for summer (and really fall and spring, too!) depending on what you style it with! This SheIn top could look really cute with shorts or a skirt, too!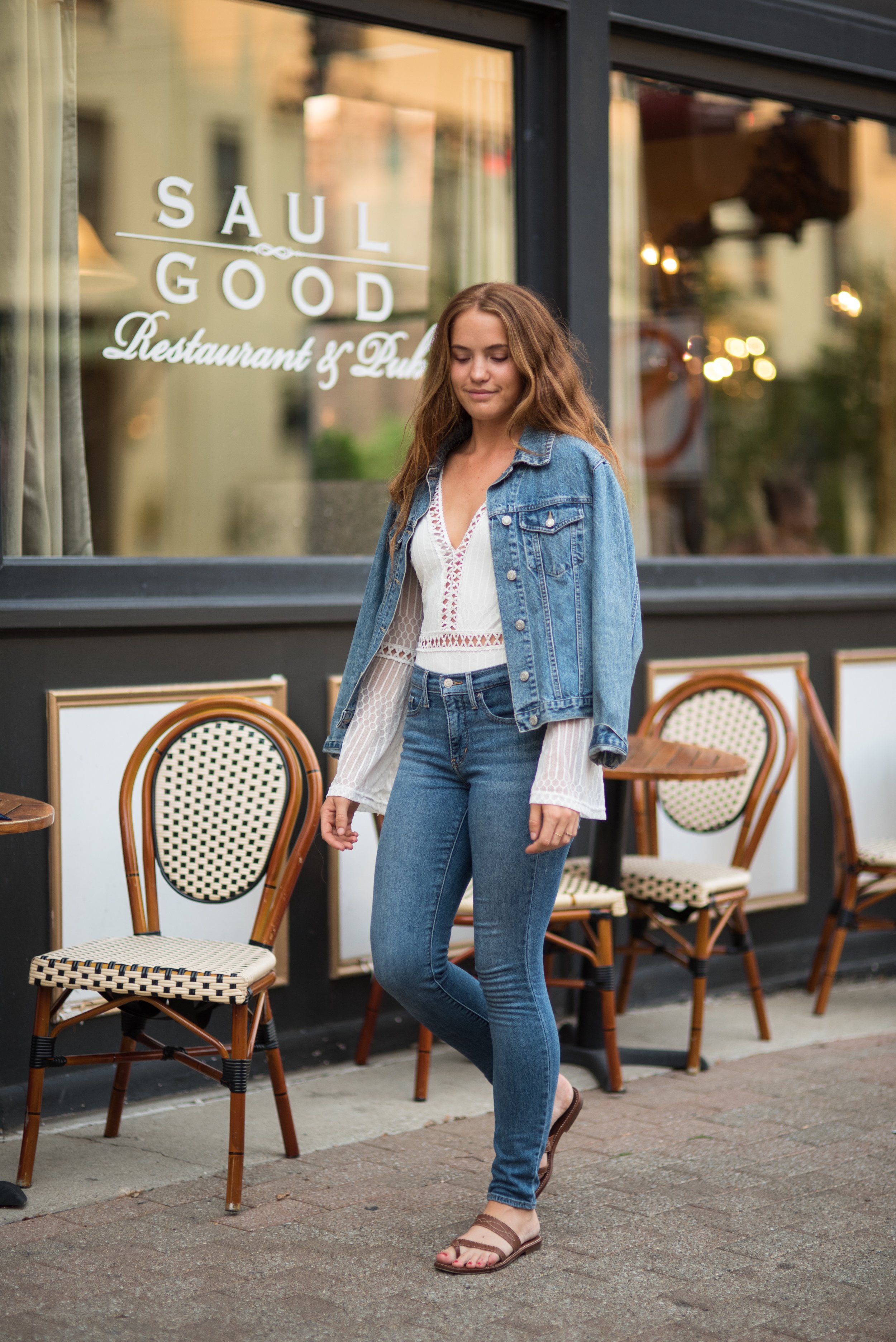 I would consider this bodysuit a little more on the fancier end of the spectrum, but I obviously was able to dress it down for dinner in Lexington here. Part two of my Bodysuit blog is a more casual bodysuit that I dressed up. That is yet another thing I love about these pieces; the versatility never fails me!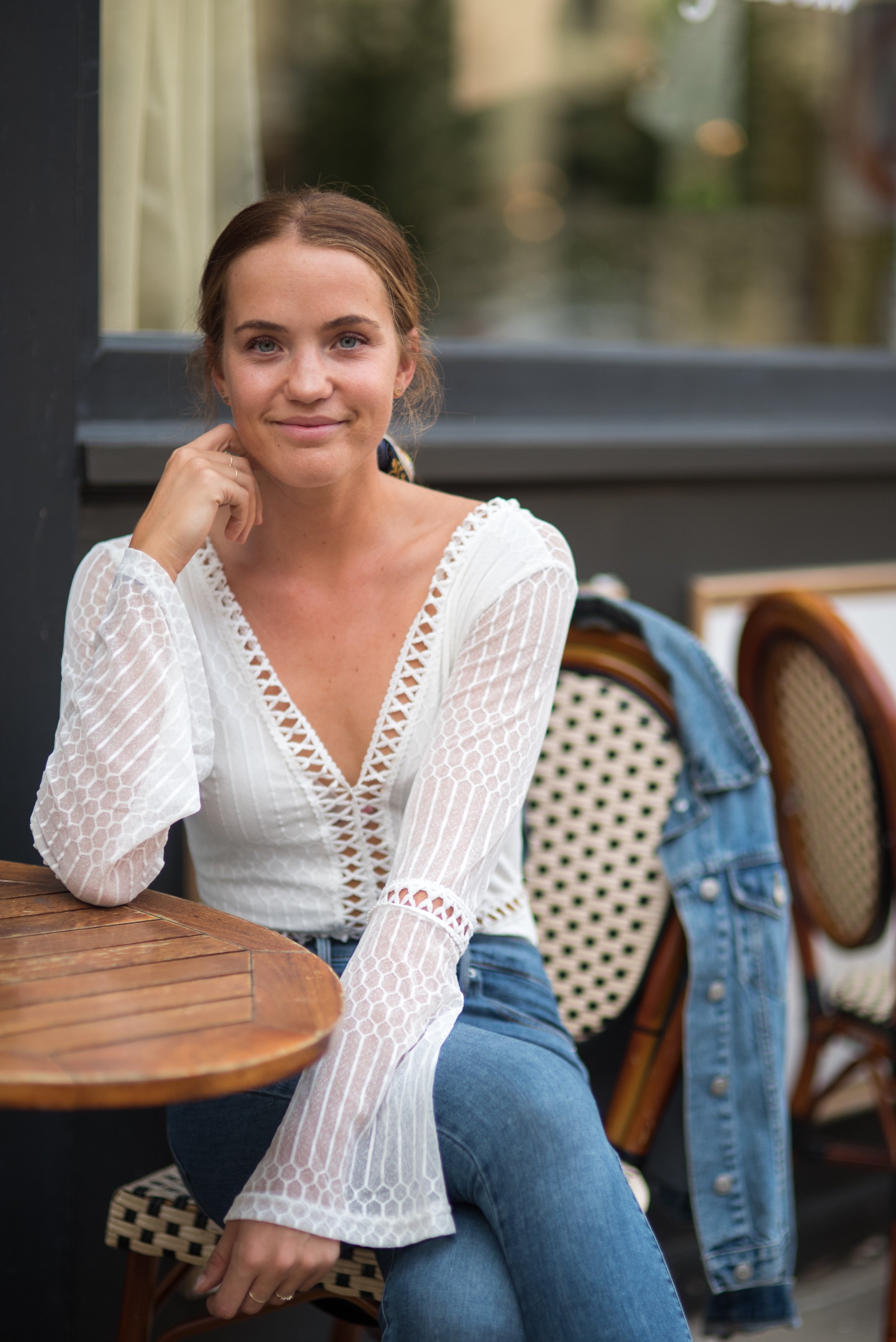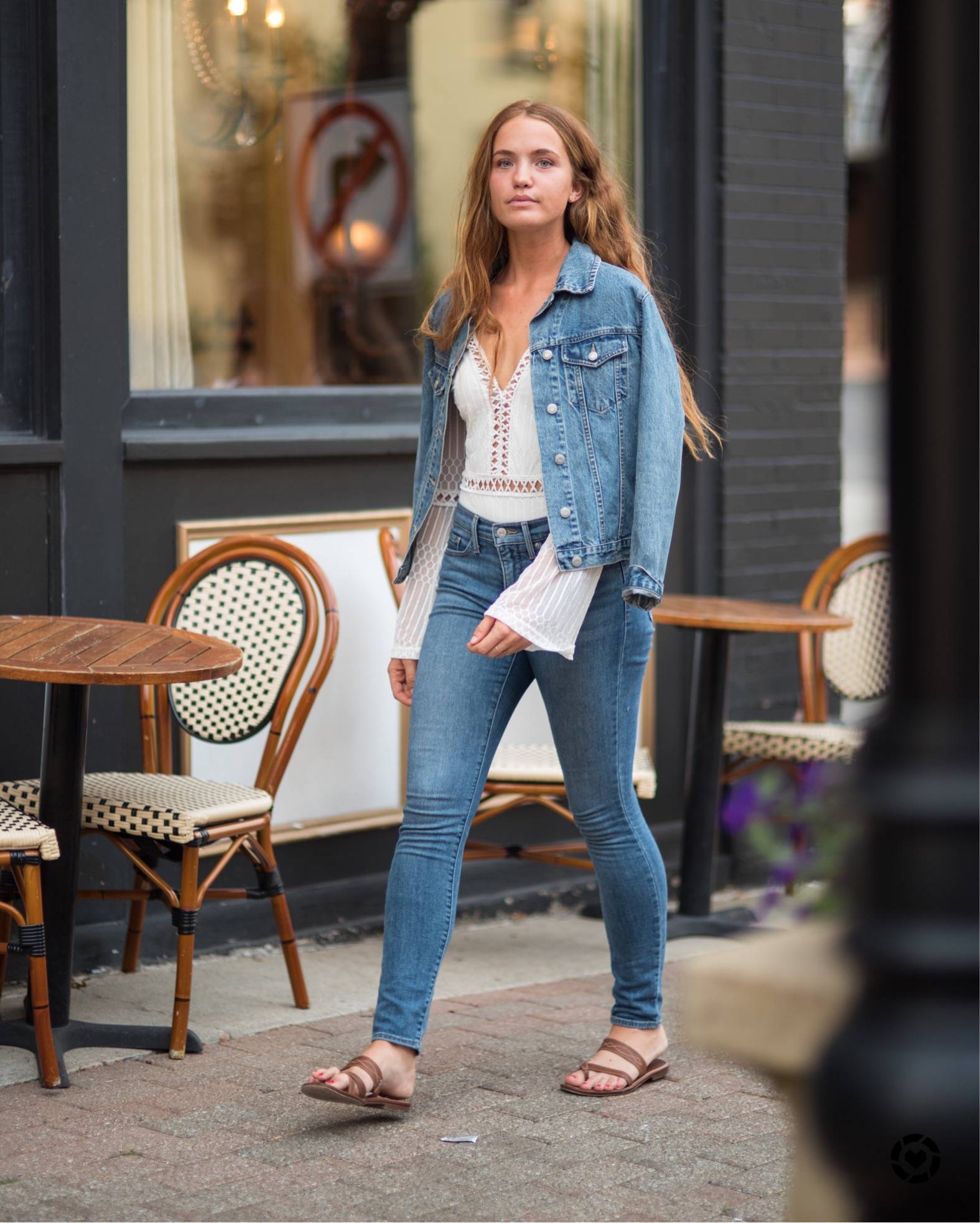 So a few things to know about this bodysuit (which most other bodysuits follow suit). I find it easier to wear specific undergarments. when sporting a bodysuit. Typically, bodysuits come in a cheeky-to-thong bottoms, and my rule of thumb is to wear the same cut or less for your underwear to eliminate lines. For this particular top, I just wore silicone adhesive covers since the back is also that V-line. Sometimes the cut of the bodysuit goes at or above the hipbone, so a higher waisted skirt or pants will be needed for that tucked in shirt look.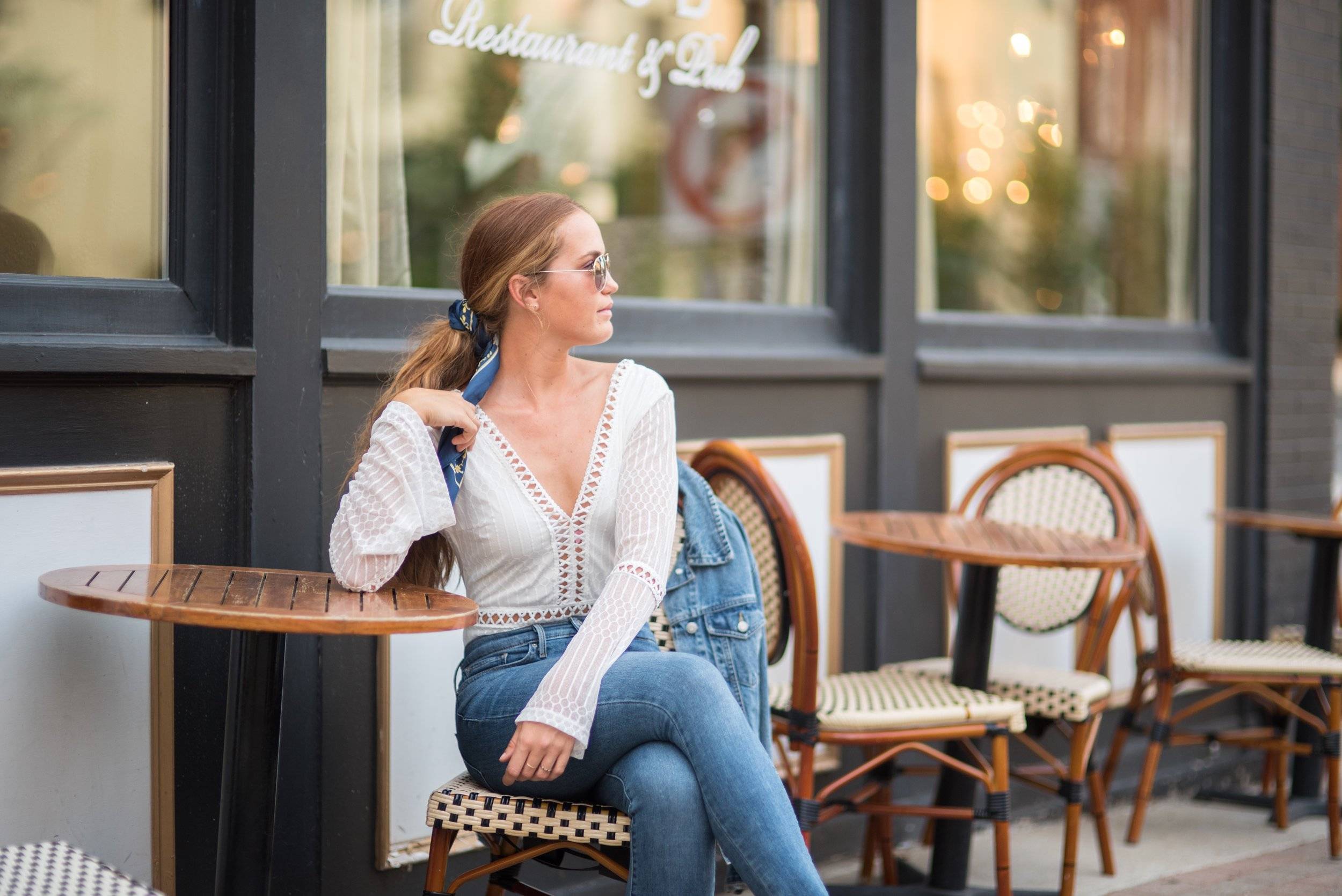 I completed the look with my Katharine Page sandals and a SheIn silk scarf and headed out for dinner with an easy but classic summery look!
You can shop this white bodysuit here… can't beat the price! The quality is still fabulous, too!
xo, B