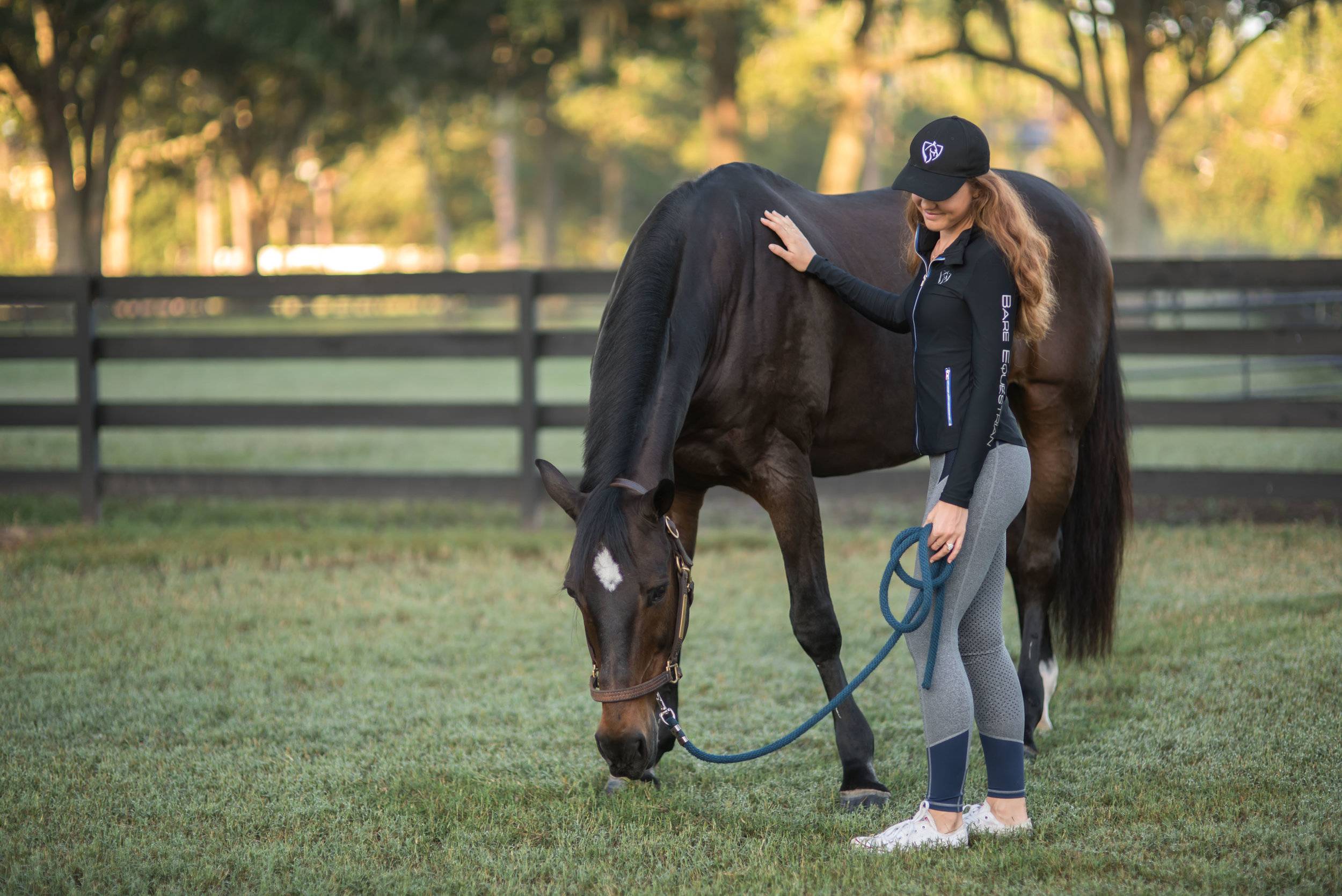 With the increase popularity of equestrian athleisure, I have a confession to make. I used to totally turn my nose up to riding leggings. I didn't think they were for serious riders. I didn't think they were good enough for the amount of riding I did. I was so wrong!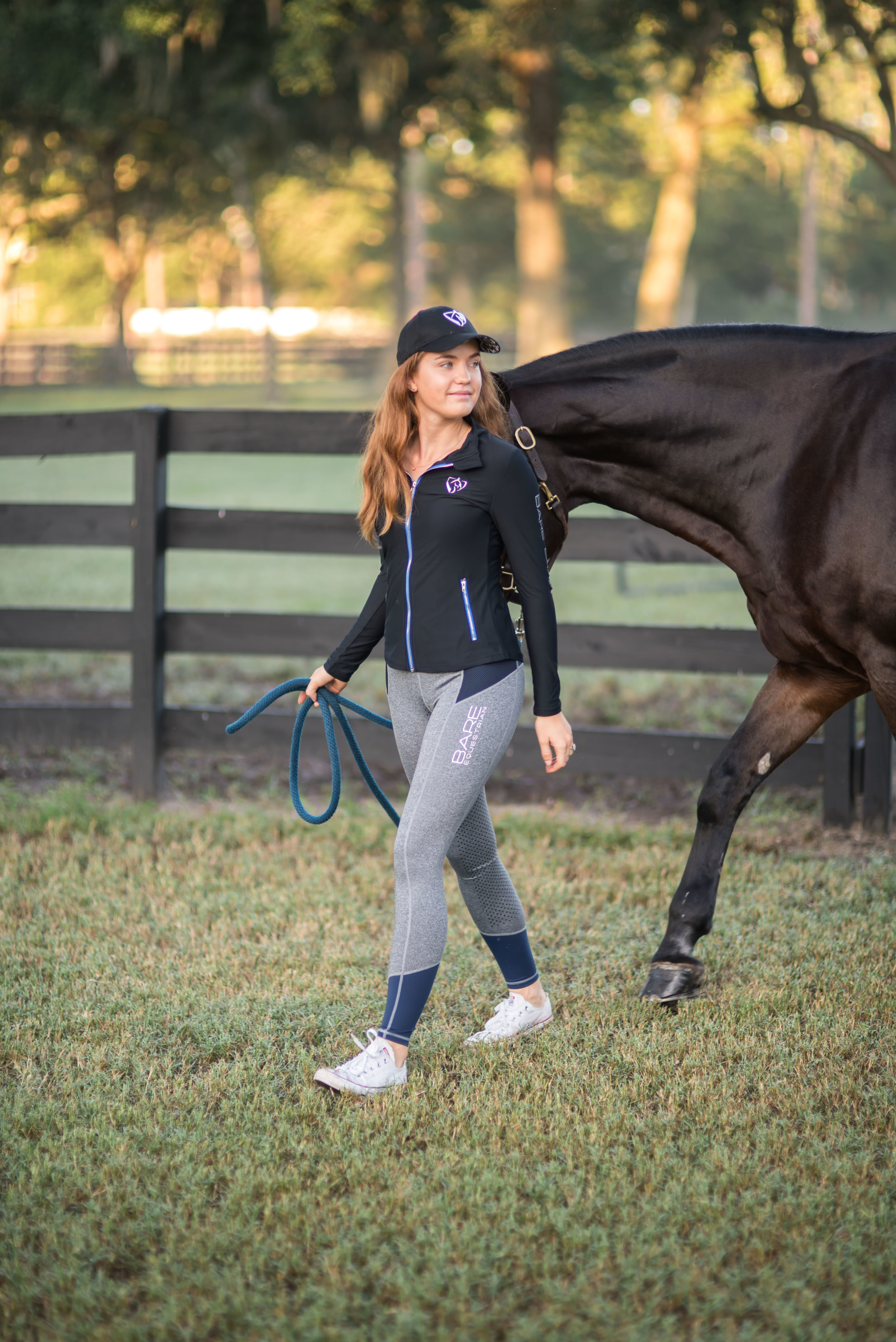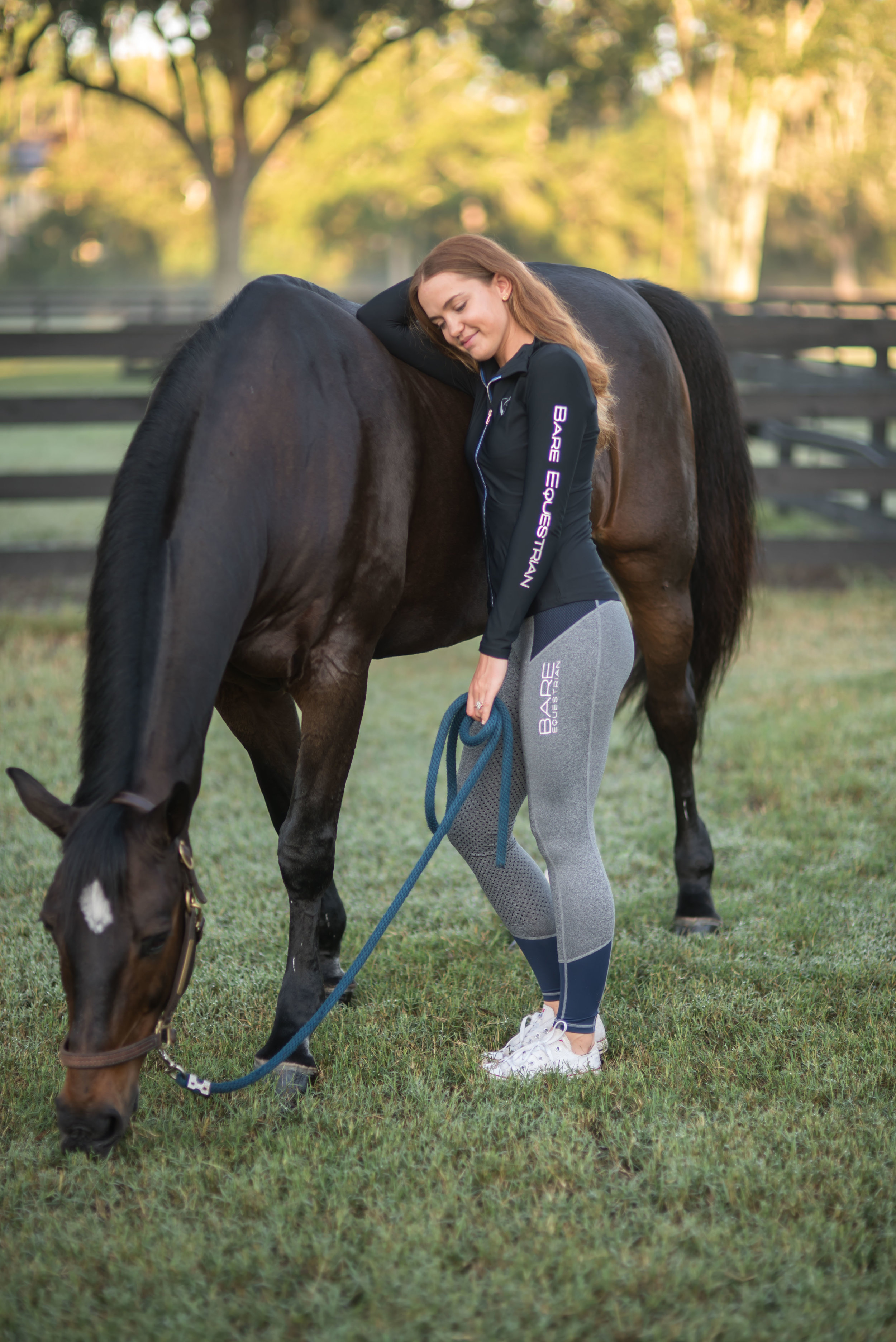 Once I tried riding leggings or tights, I could hardly take them off! Now, I do almost all of my home riding in these babies! Bare Equestrian is one of my favorite brands!
(Go check out my IGTV Video HERE)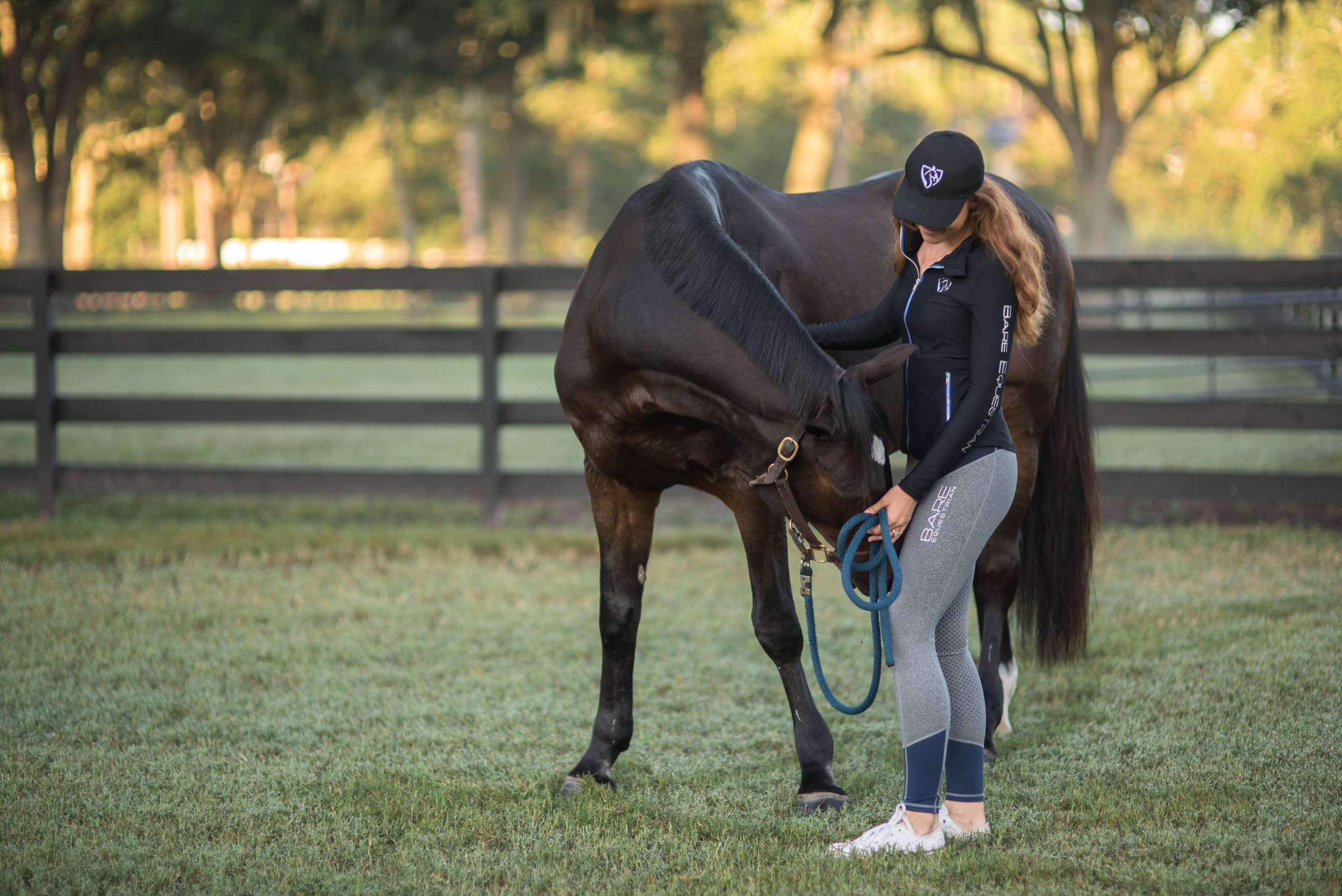 I love these grey riding leggings because they have a full seat of silicone, which makes for a nice, grippy seat. There are also cell phone pockets, a wide high-waisted waistline and adorable color block accents.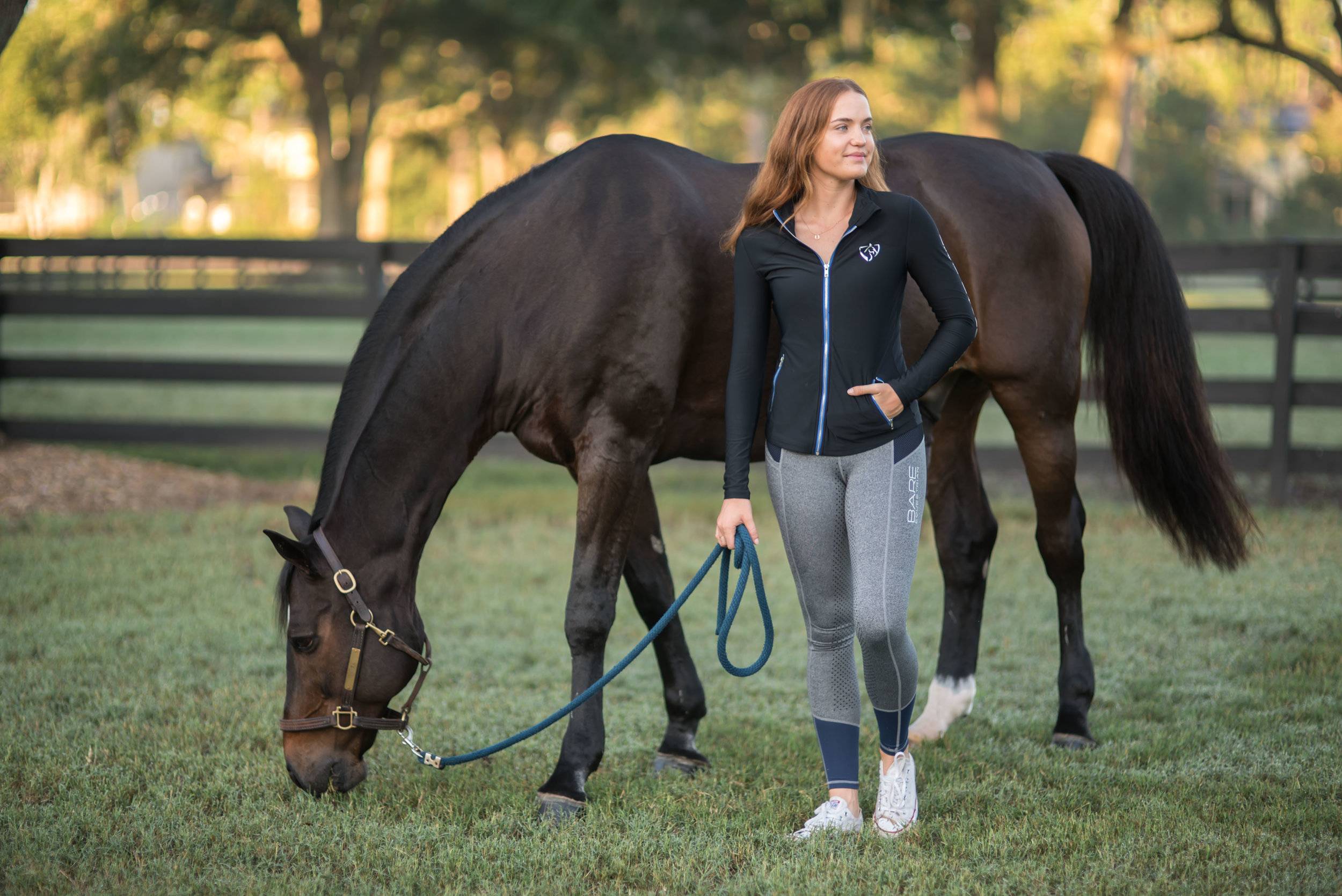 My look was made complete with this crazy-comfy full zip riding top and baseball hat, also by Bare Equestrian. BE has several other cute designs of leggings and tops; I included their link here for you to check out!
Bare is also offering FREE SHIPPING for MES readers!! Use code Bethany4Bare at check out!! (Valid for all countries, offer ends November 30)
xo B