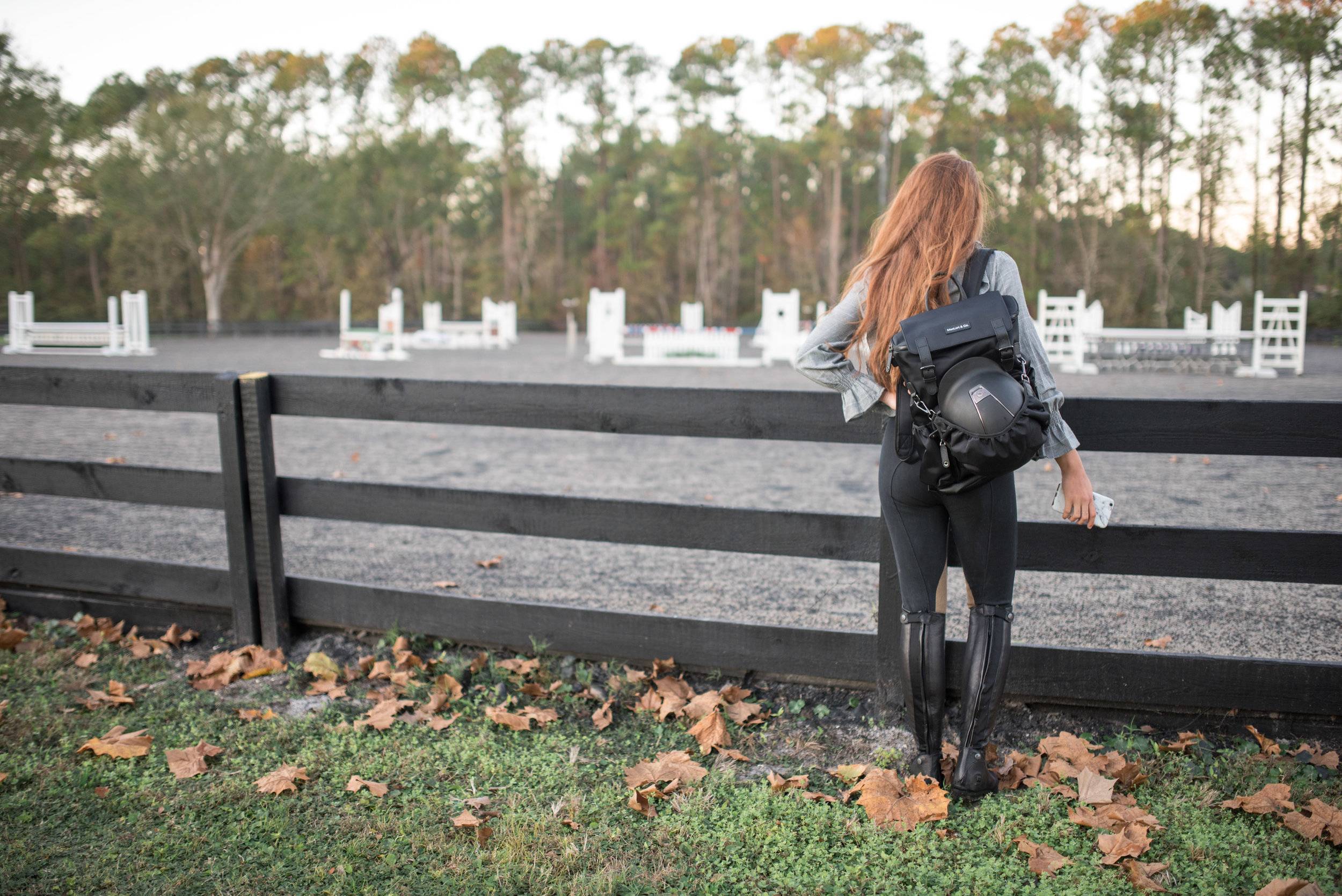 I wish I knew about Maelort backpacks when I was in high school and college… I would have totally worn this backpack around for school! When my husband Ethan saw the backpack, he thought he needed it because it reminded him of a soccer backpack that he had on his college team (He thought the helmet holder was a soccer ball holder… ha!)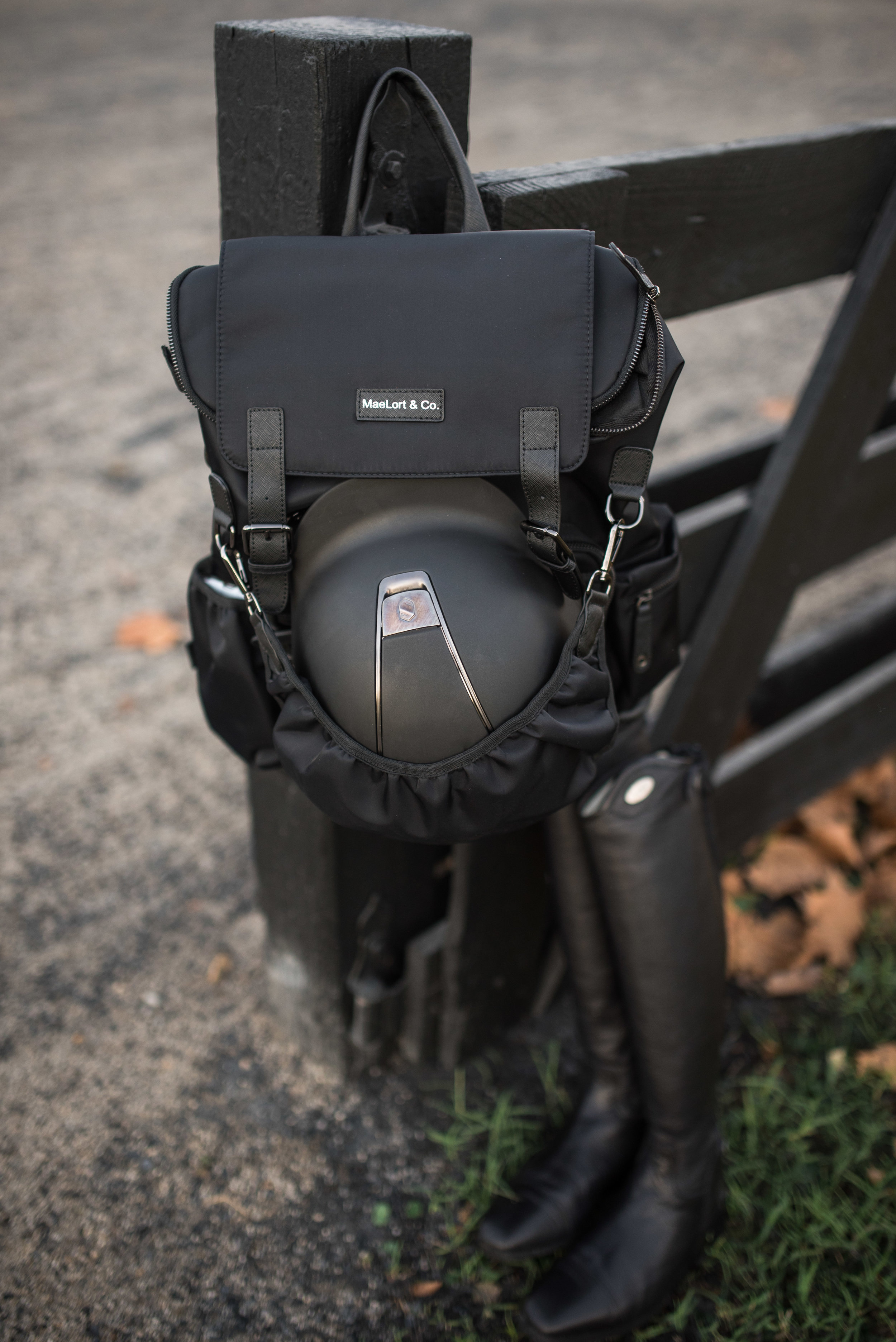 I can't get over how sleek this ring backpack is. It is an made out of an amazing nylon material that feels like a wetsuit! The material makes the backpack waterproof which allows it to be super easy to clean.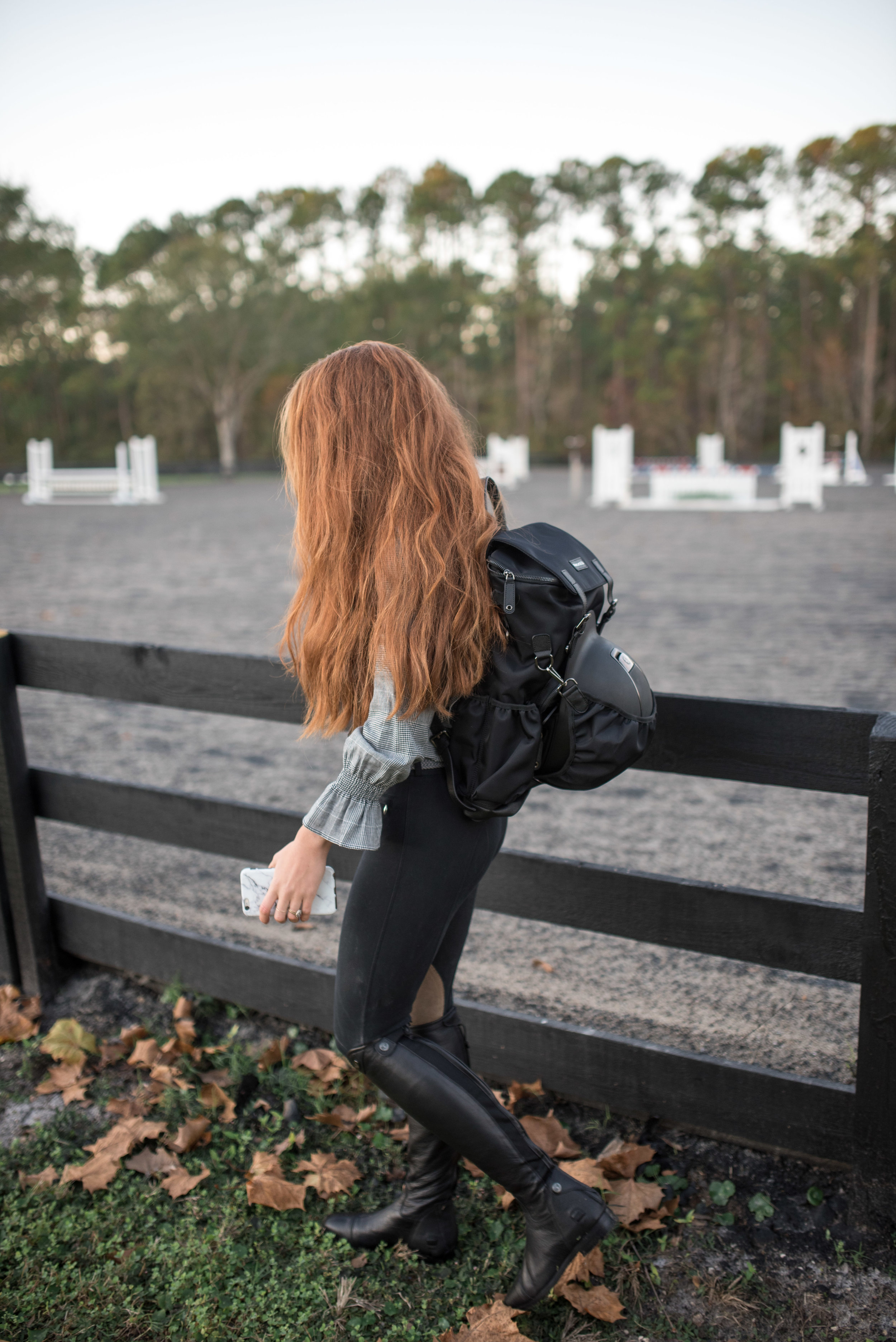 While the Maelort ring backpack is perfect for taking to horse shows, I wanted to highlight how great it is for at home, too. (More about my Maelort bag in a future post on what I pack for Wellington!) I am constantly driving from one barn to another for my job. This bag has been a total lifesaver. Instead of chucking everything in the backseat of my car – helmet, cloves, hairnet, spurs, sticks, half chaps, paddock boots, pads, saddle, tall boots, etc. – I can fit the majority of those things in my Maelort bag! I can't wait to get my hands on the new Maelort boot bag! Then I really WILL be set!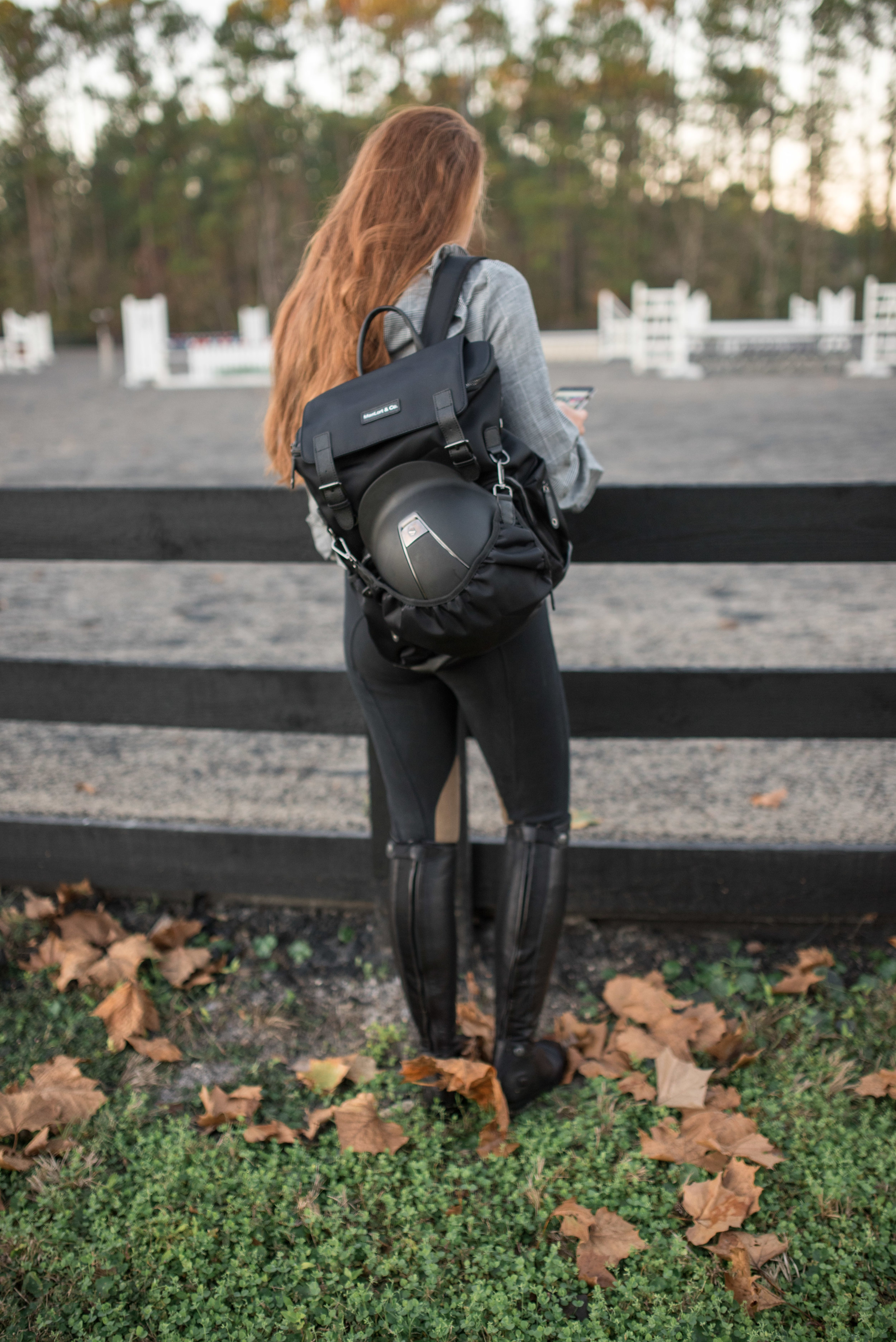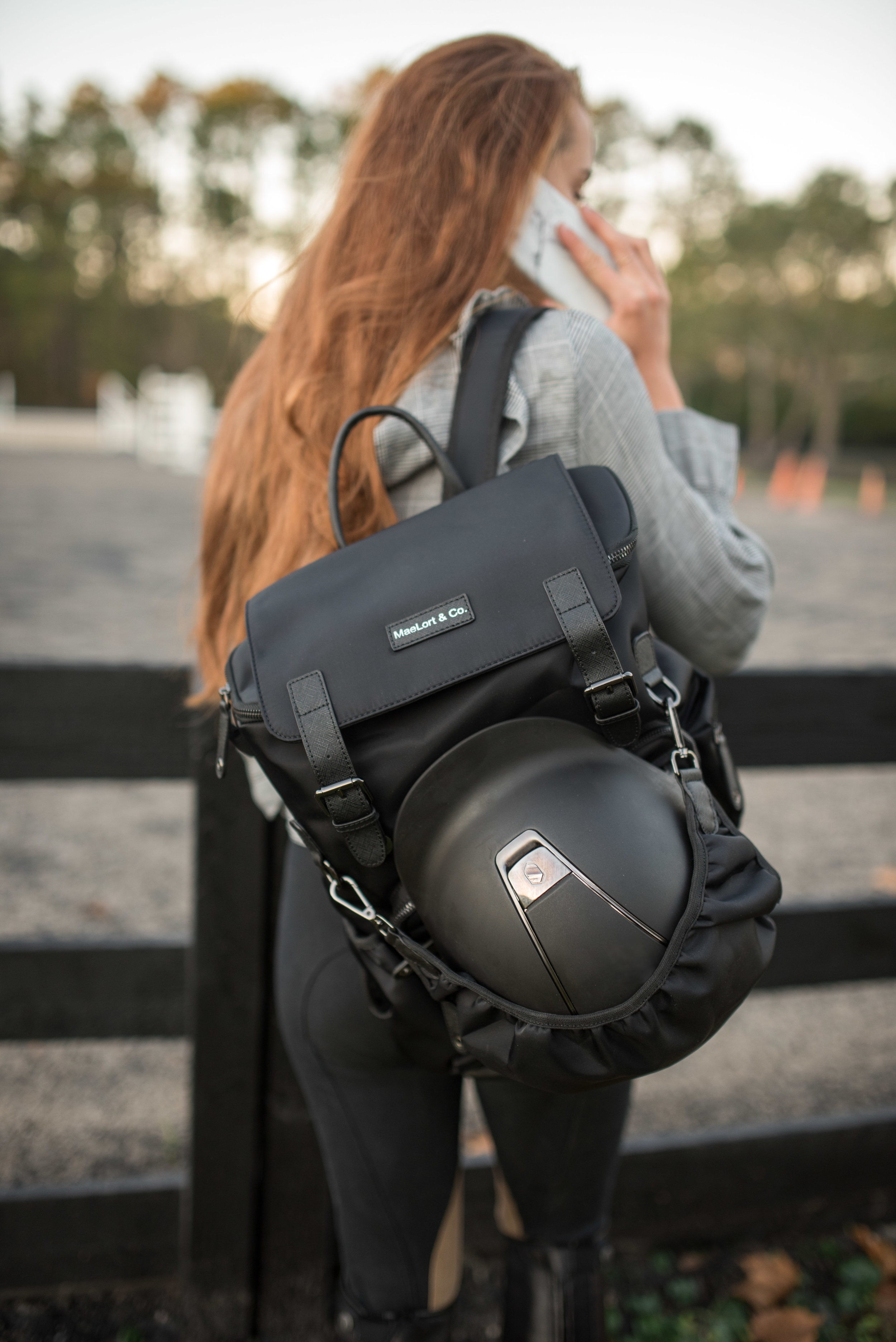 This backpack has so many compartments and I can't wait to show you the inside details on my next blog post on packing it up. For now, I just wanted to show you how chic and beautiful it is! The Maelort ring backpack matches everything, keeps me organized and EVERYONE asks me about it. You should really consider investing in one!
xo, B