Vaulting is one of those disciplines I didn't know much about- so I was extremely excited to have Mari Inouye and Ali Divita on the podcast to give me a little 101 as well as talk about the importance of fitness in the lives of equestrians. They have competed in the last 5 World Equestrian Games, competed several times at CHIO Aachen, plus multiple international (CVI) competitions and World Cup Events. So here is EPISODE 20:
ALSO AVAILABLE ON : iTUNES | SPOTIFY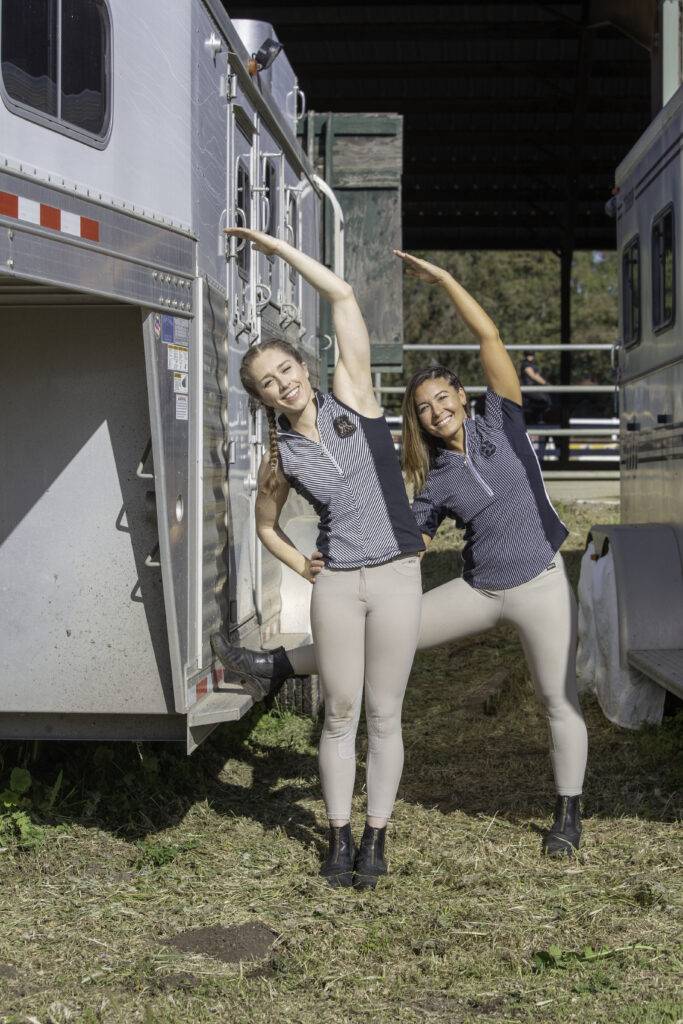 Mari and Ali wanted to take all of their champion expertise and build a business to help other equestrians. Mind Body Vault, is an amazing fitness program for all equestrians to become more balanced and fit to ride. The guide includes yoga, fitness, nutrition as well as the proper guidance to stay committed to your goals!
25% OFF MIND BODY VAULT FITNESS PACKAGE ** HERE ** OR use code "equestrianpodcast" at checkout!!
MARI

ALI
CHECK OUT THEIR WEBSITE HERE: https://www.themindbodyvault.com/
FOLLOW THEIR JOURNEY ON IG: @mind.body.vault